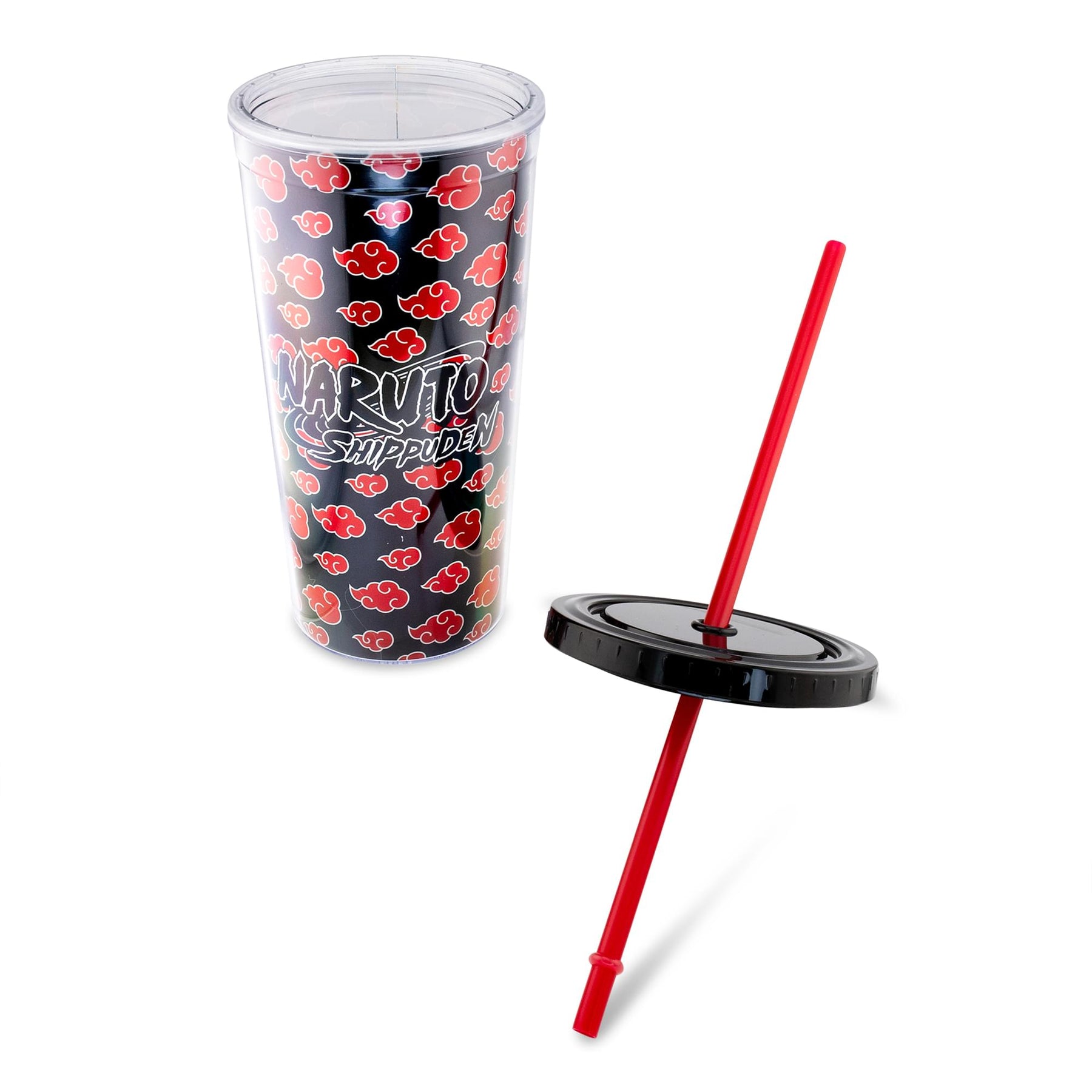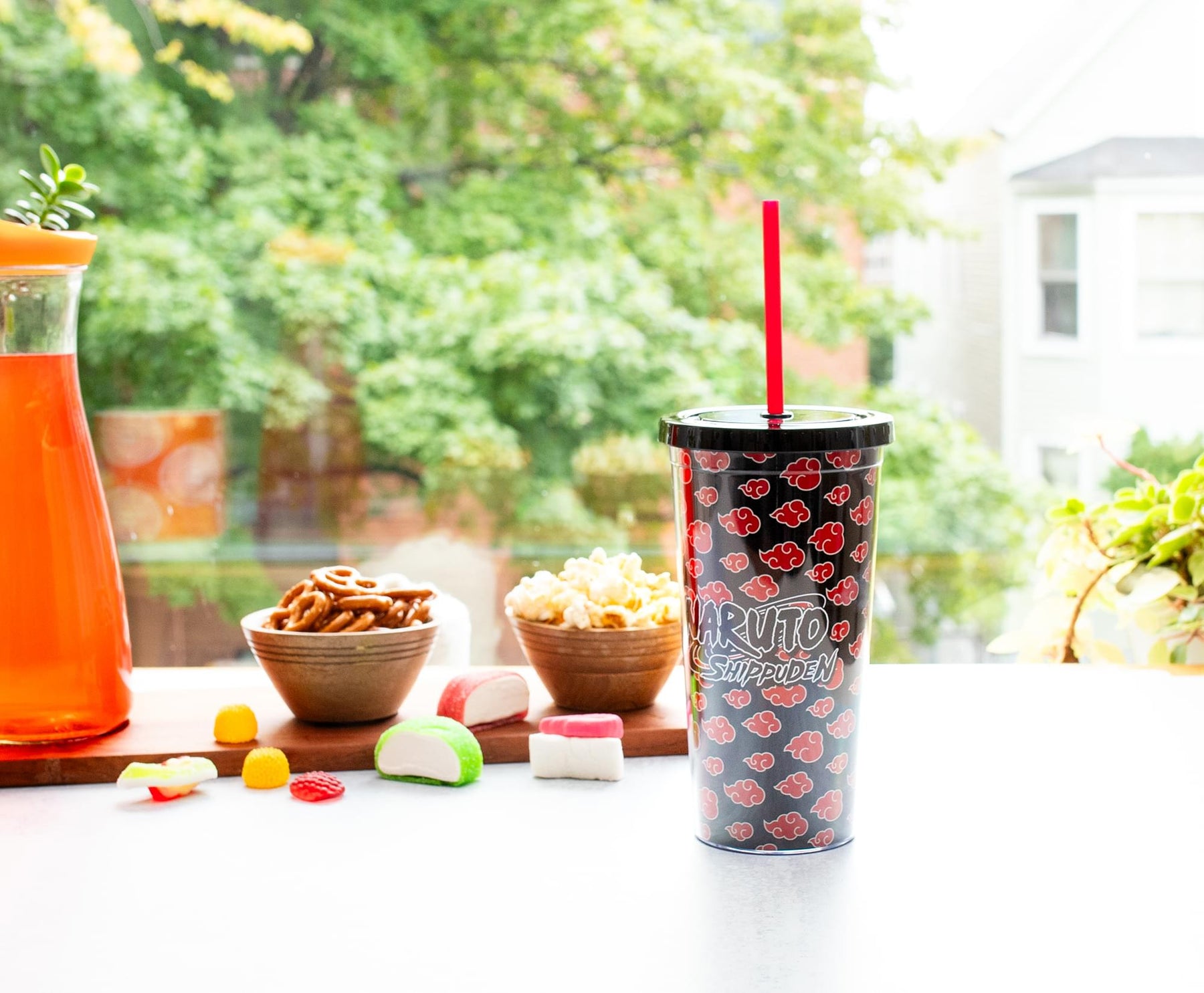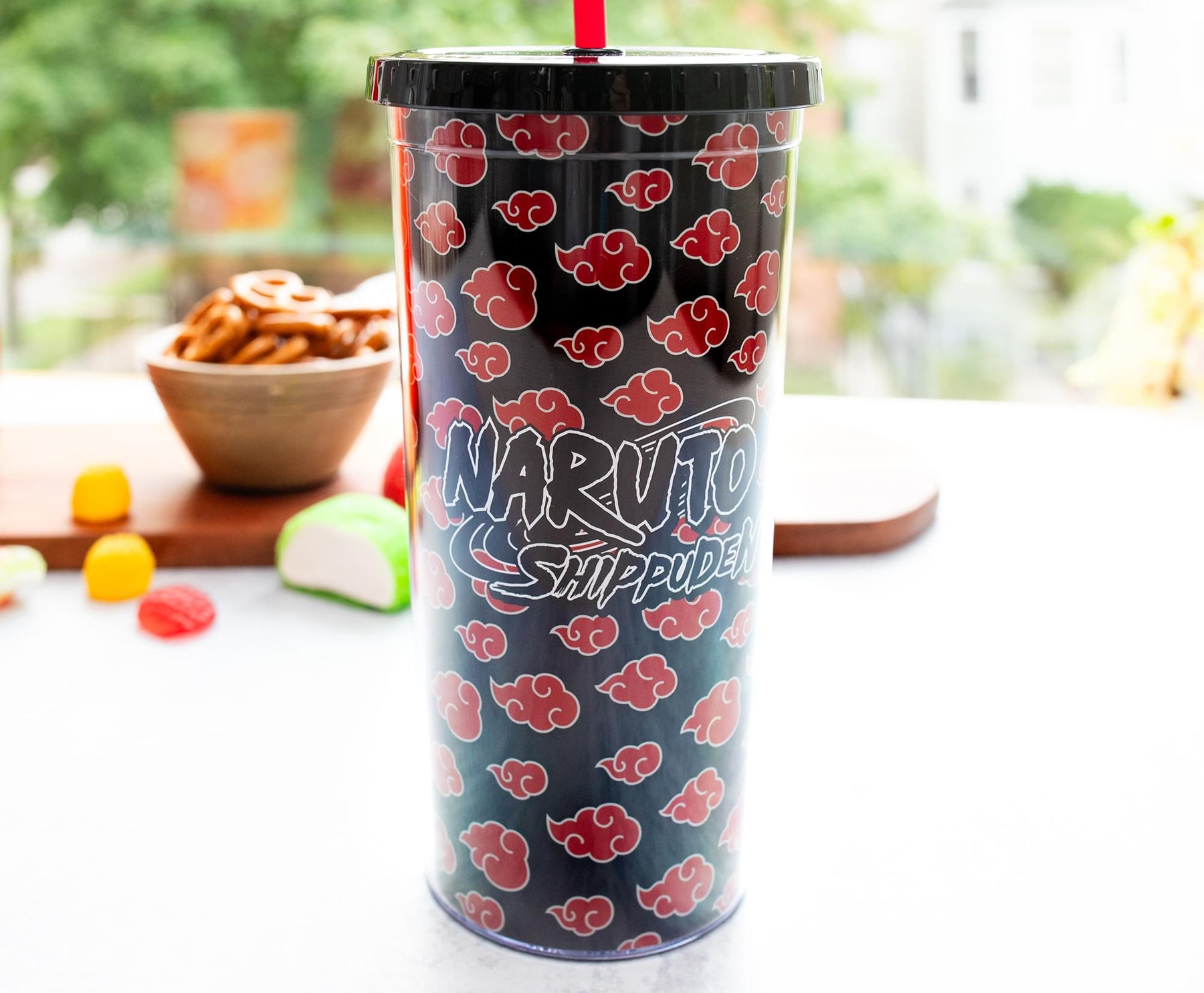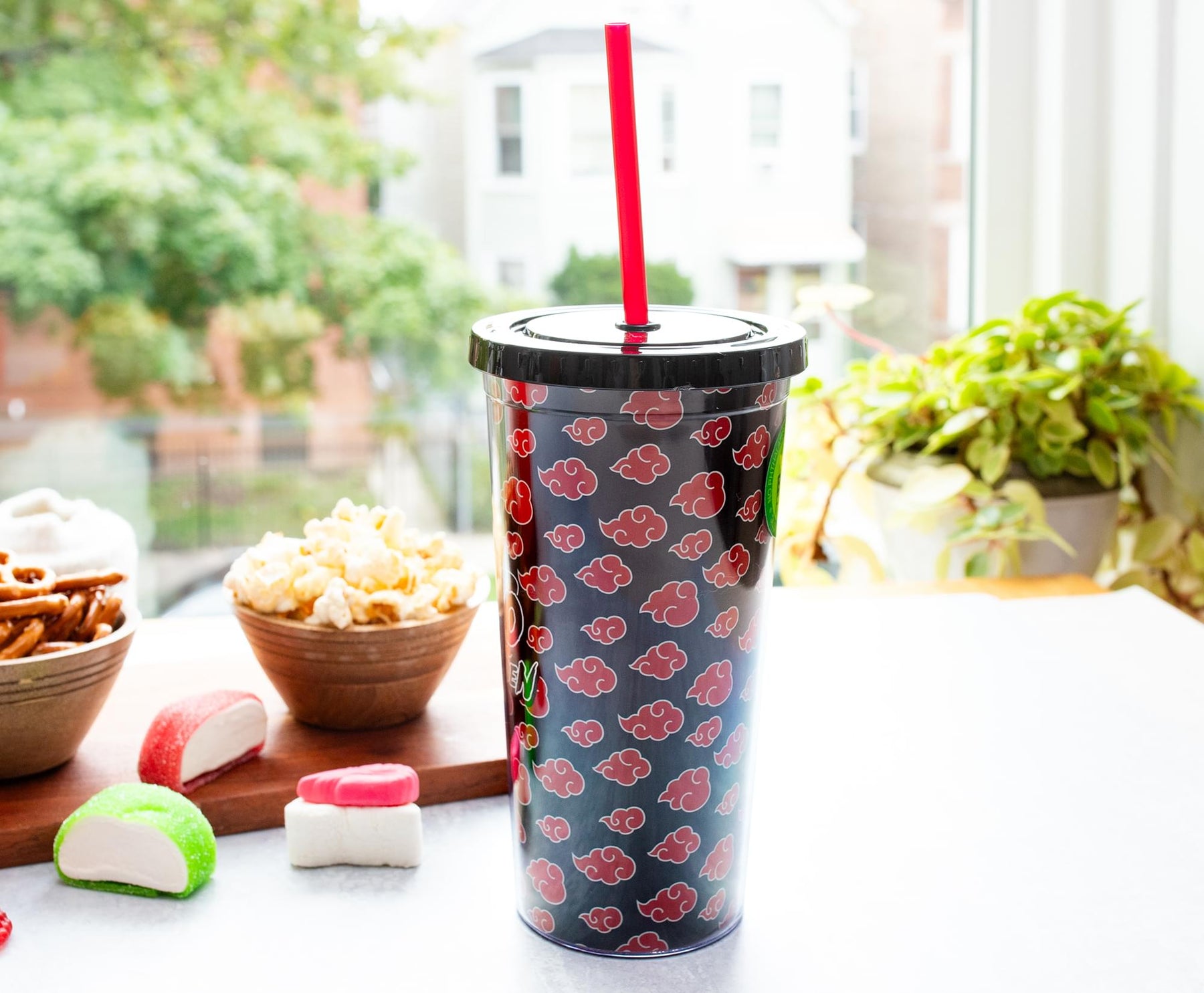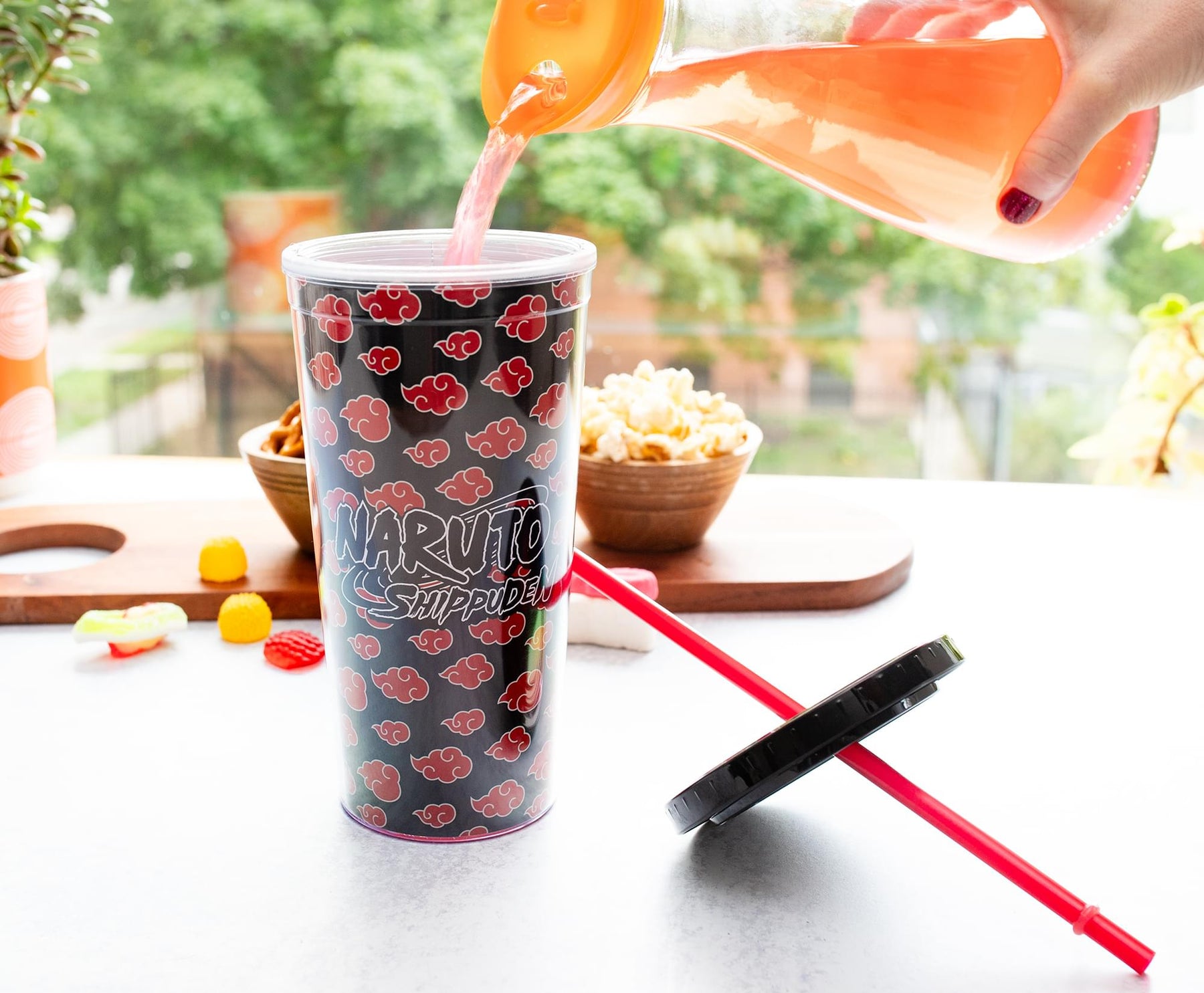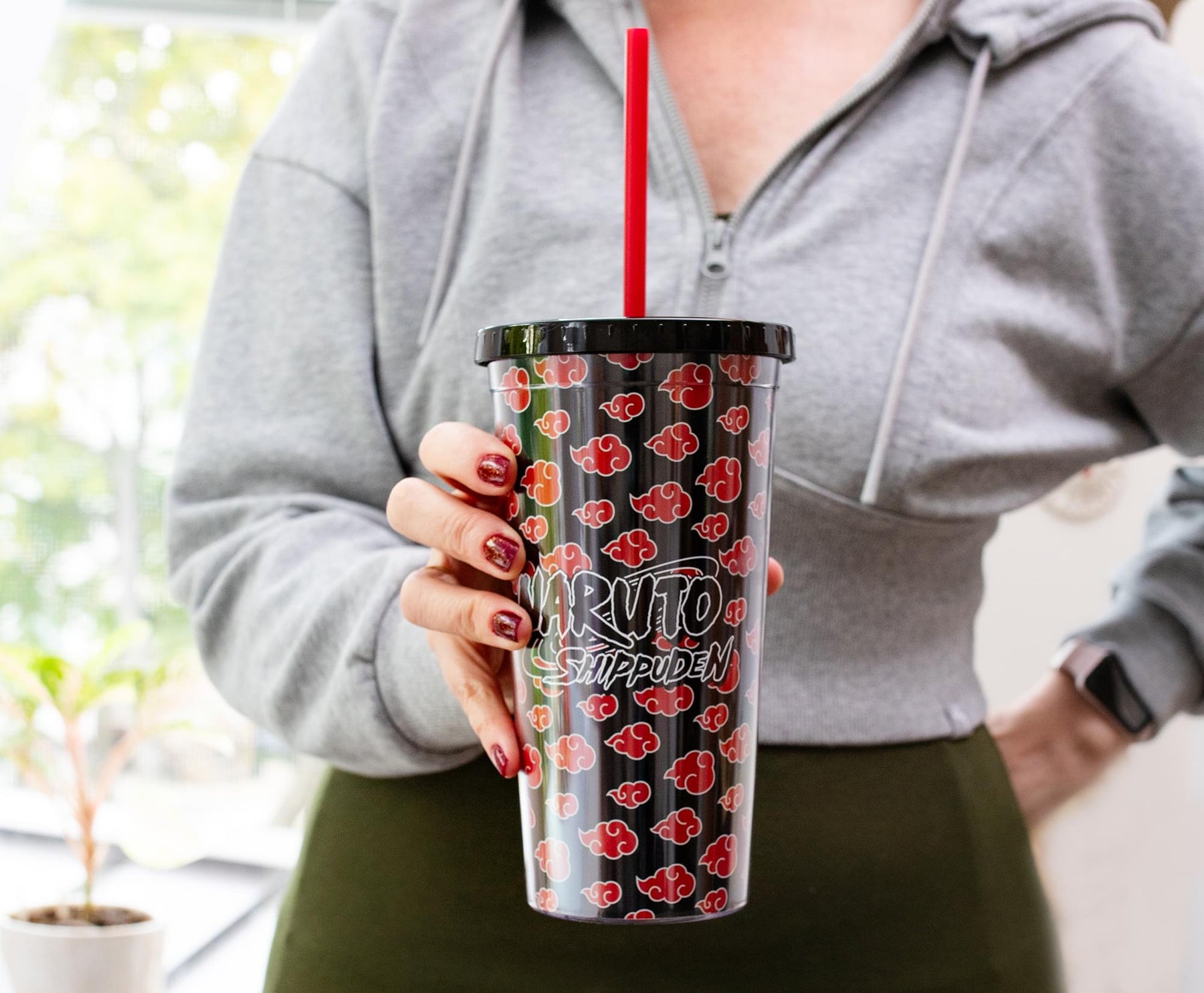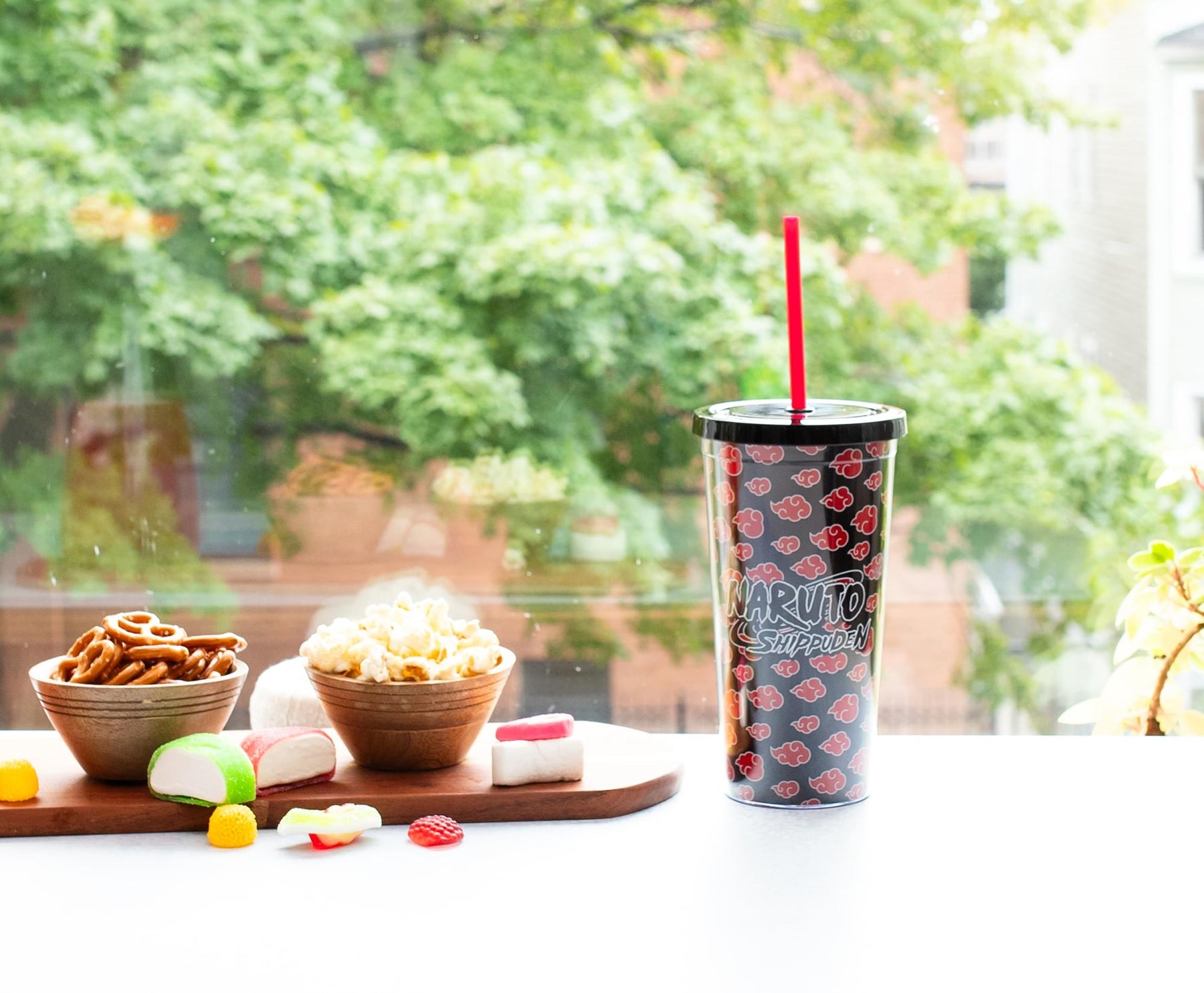 Naruto Shippuden Akatsuki 20-Ounce Carnival Cup With Lid and Straw
ACHIEVE WORLD DOMINATION: In your search for the Tailed Beasts, take a moment to contemplate your quest with this carnival cup. Takes inspiration from the Akatsuki criminal organization featured in Naruto Shippuden.
ROGUE NINJAS: Wrapped in a cloak of black, the cold cup is characterized by the distinctive red clouds associated with the Akatsuki. Viewed as a symbol of justice, representing the shinobi group's affiliation and infamy.
A VESSEL FOR POWER: Fuel your exploits with the Akatsuki using this large tumbler that holds approximately 20 ounces of your refreshments. Comes with a reusable straw and screw-on lid to help prevent spills while in action.
QUALITY FIT FOR A SHINOBI: With its double-walled construction, this BPA-free plastic tumbler is ready for even the toughest shinobi missions. For the best care, hand-wash only. Not suitable for dishwasher or microwave.
OFFICIAL NARUTO COLLECTIBLE: Wield the power of the Akatsuki in every sip. Use any means necessary to achieve your goals, starting with this officially licensed carnival cup that'll take you into the action of Naruto Shippuden.
THE RISE OF THE AKATSUKI
Embrace the philosophy of the Akatsuki, who knew that success required unwavering commitment. With this carnival cup in hand, you'll be prepared to tackle your goals with the same level of determination that defines some of the most influential characters in Naruto Shippuden.
Notorious for their pursuit of power, the Akatsuki is represented by red clouds dominating the tumbler's exterior in a mesmerizing allover pattern. The familiar Naruto Shippuden logo boldly stands out in the center.
DRAW STRENGTH WITH EVERY SIP
Your journey to achievement starts here, in the palm of your hand, with this symbol of your own path to greatness. Fuel your missions with this double-walled plastic tumbler, whether it's conquering daily challenges or finding inspiration to recover the Tailed Beasts. Expertly crafted with resilience in mind to endure mission after mission, complete with a spill-resistant lid to prevent splashing while you're on the move.
A subtle yet empowering reminder that your ambitions are within reach. Like the Akatsuki, you have the power to make them a reality with this officially licensed drinkware inspired by Naruto Shippuden.
CARE INSTRUCTIONS
Hand-wash only
Not dishwasher safe
Not microwave safe
Read All About It on Our Blog
Trending Geek