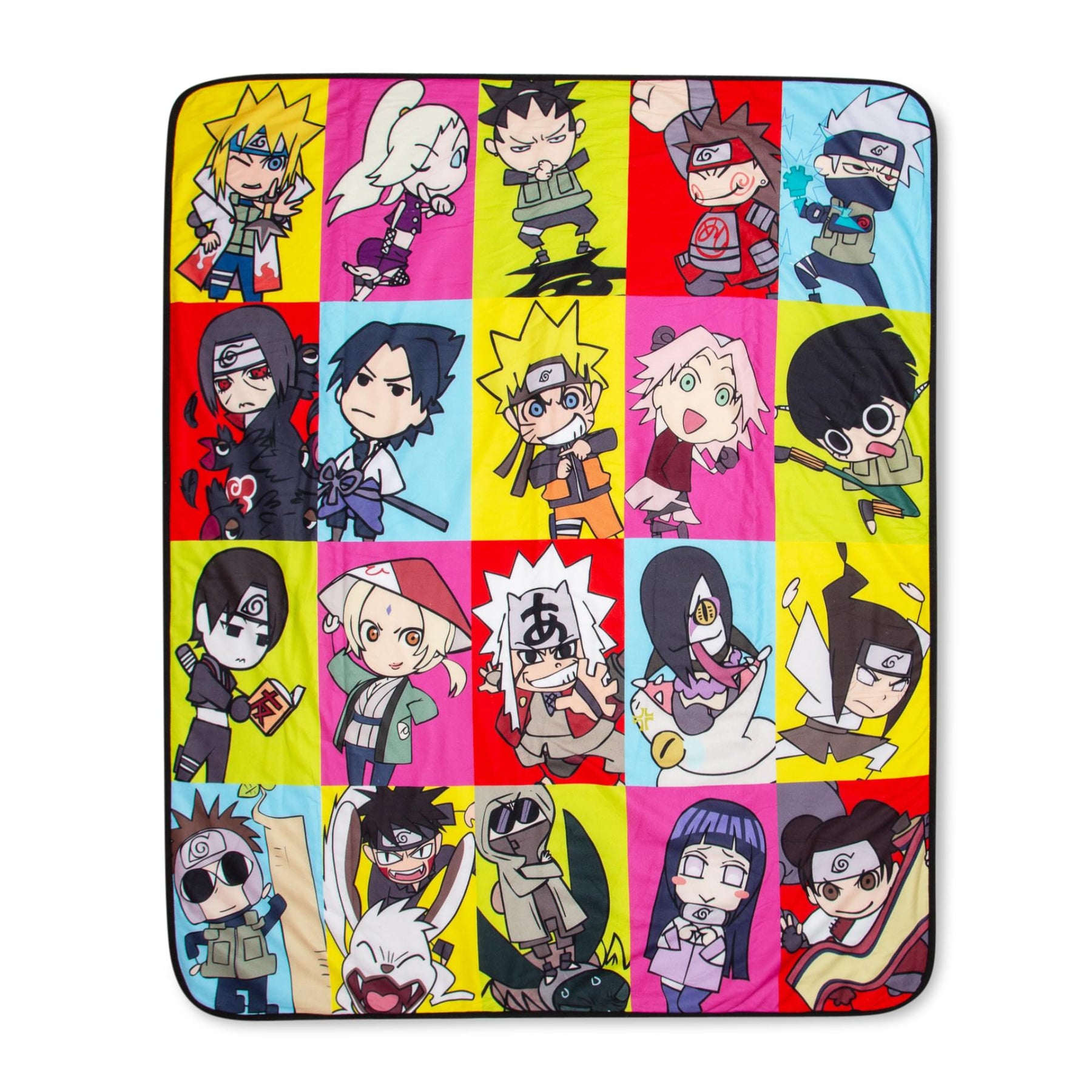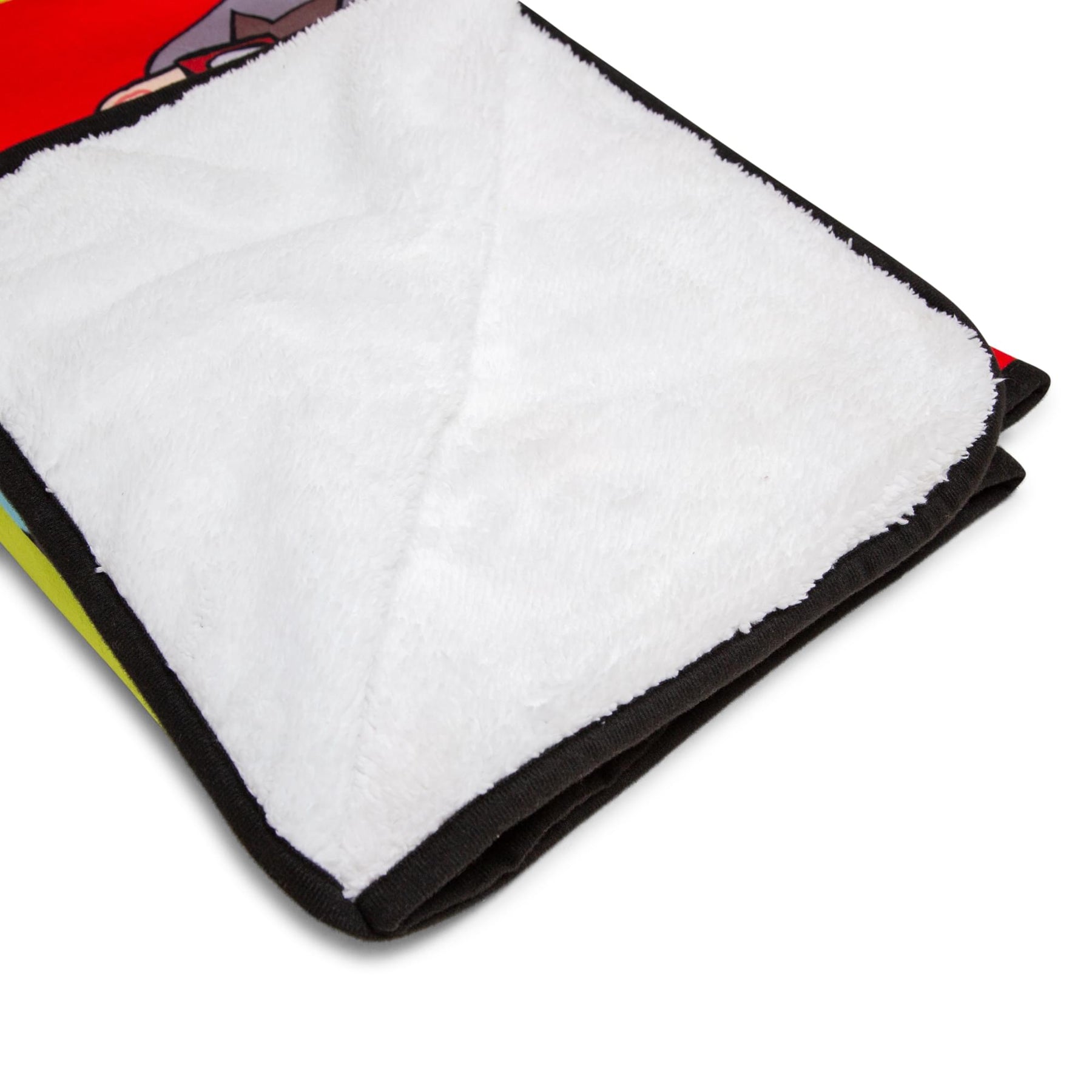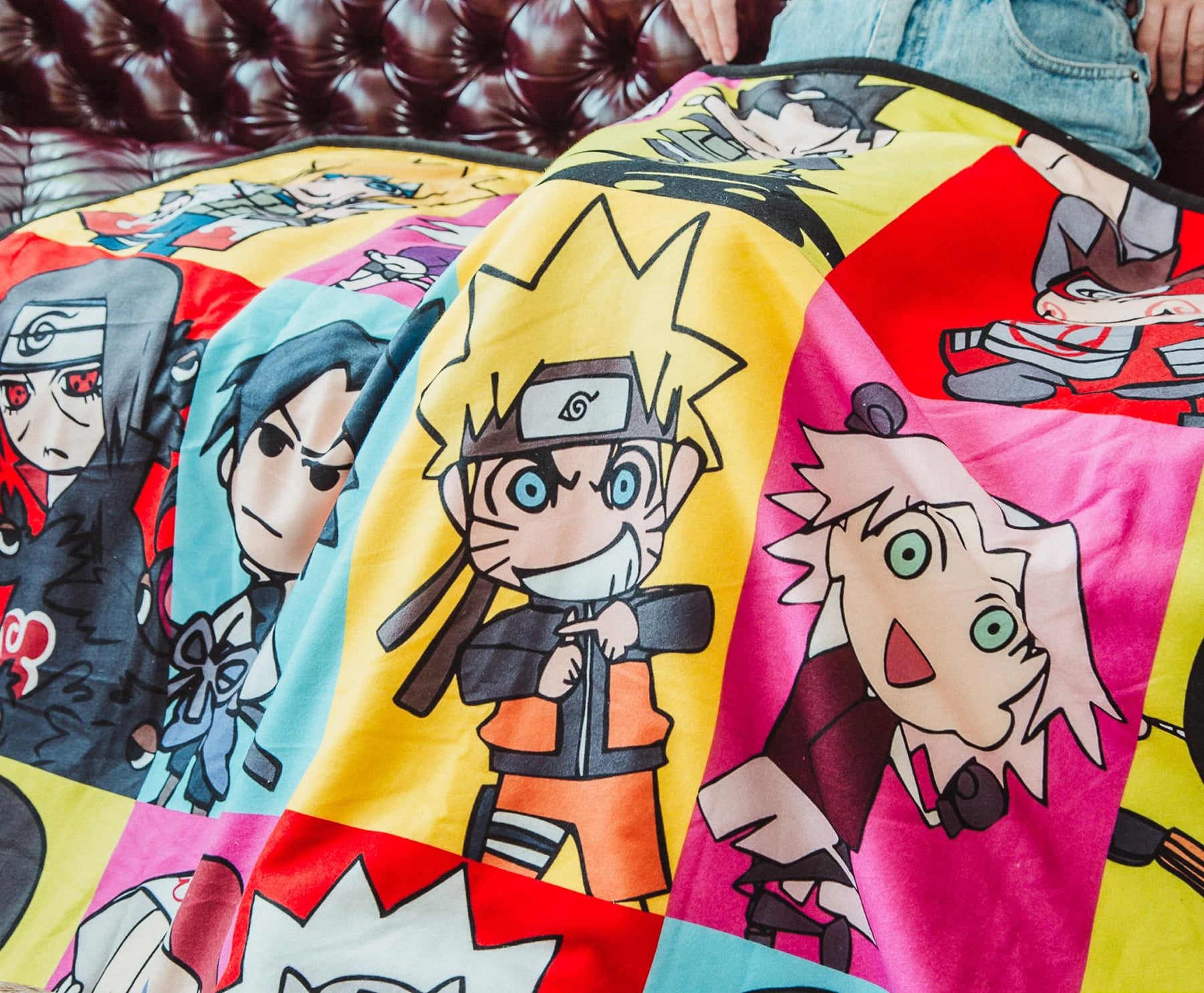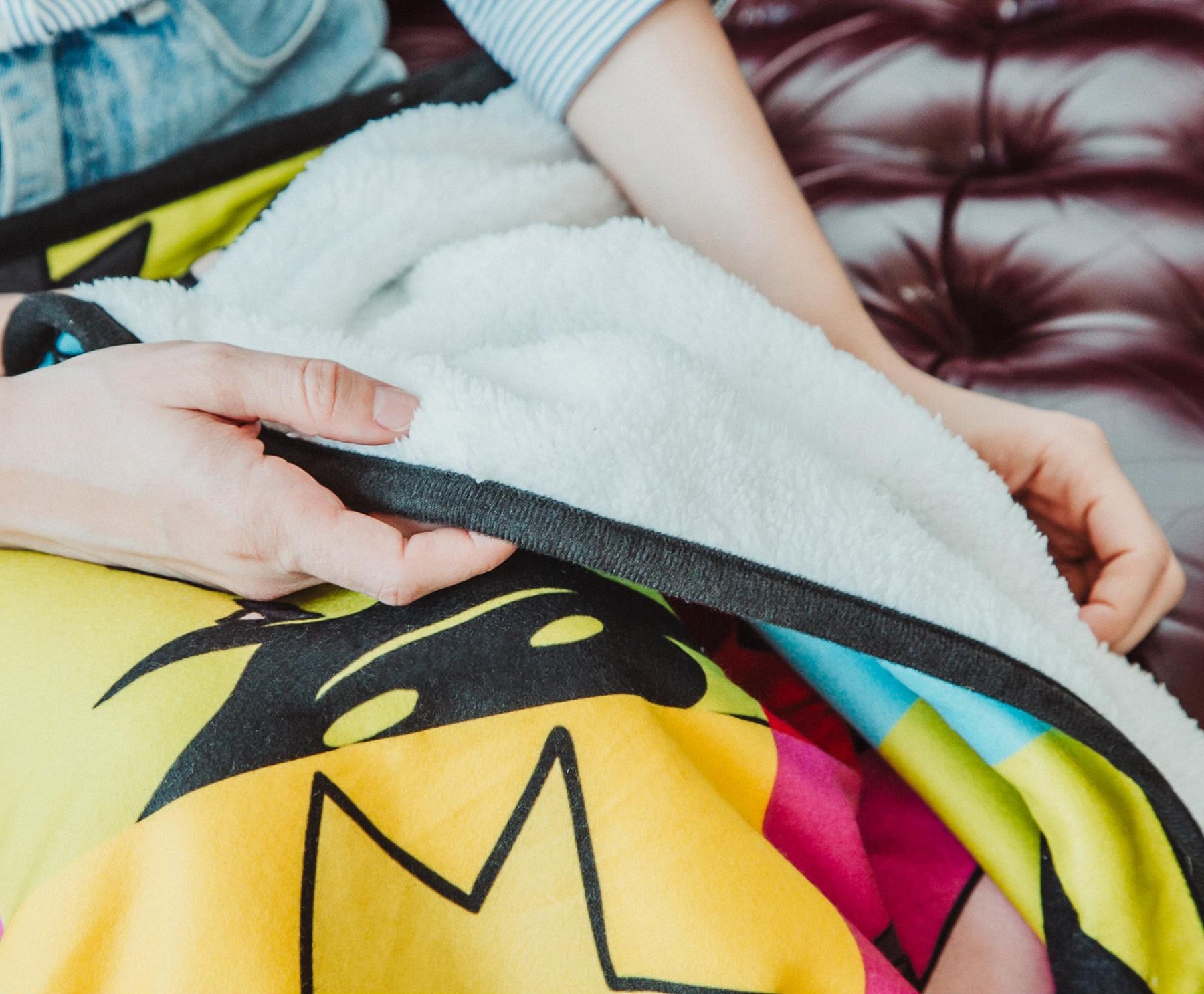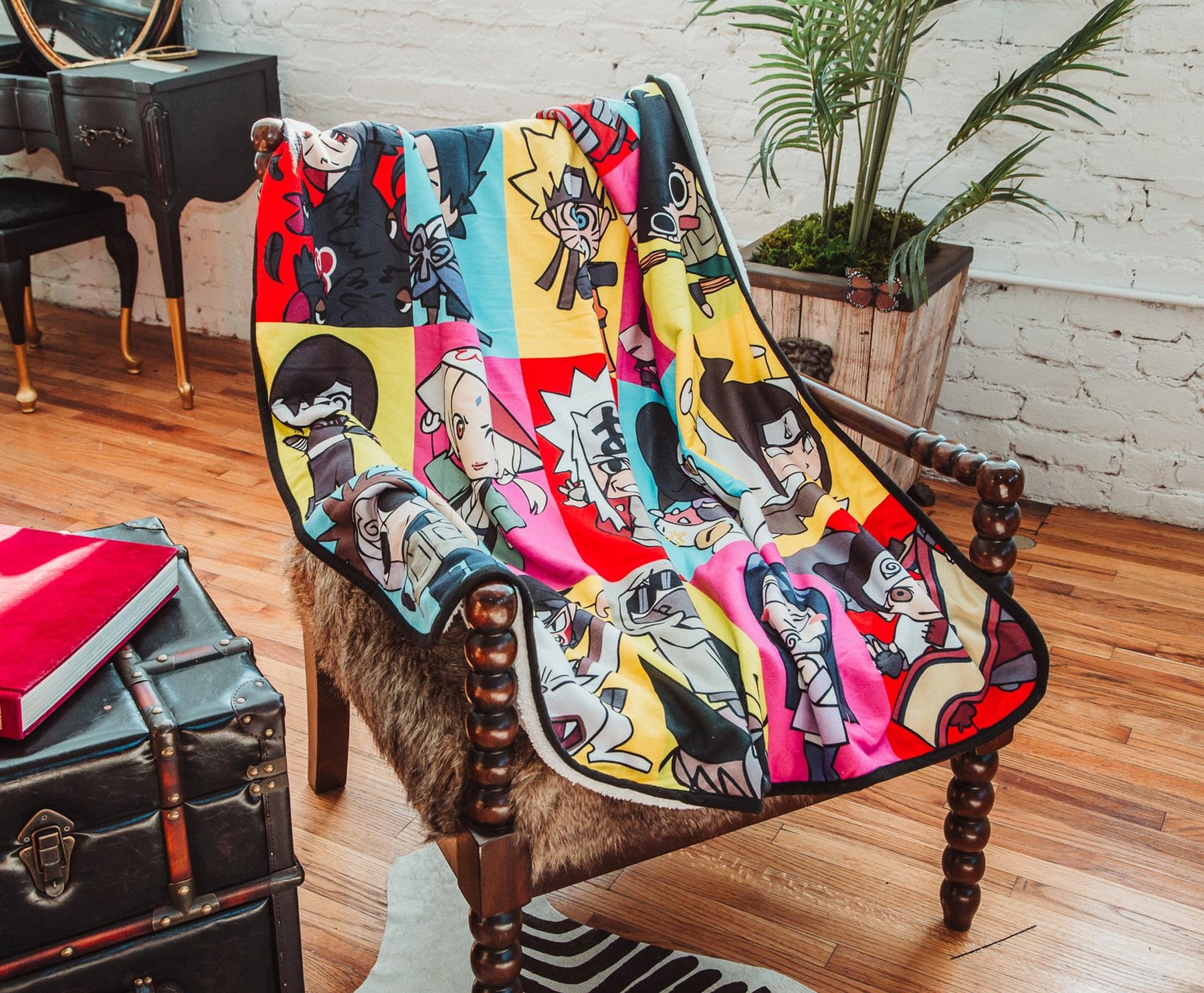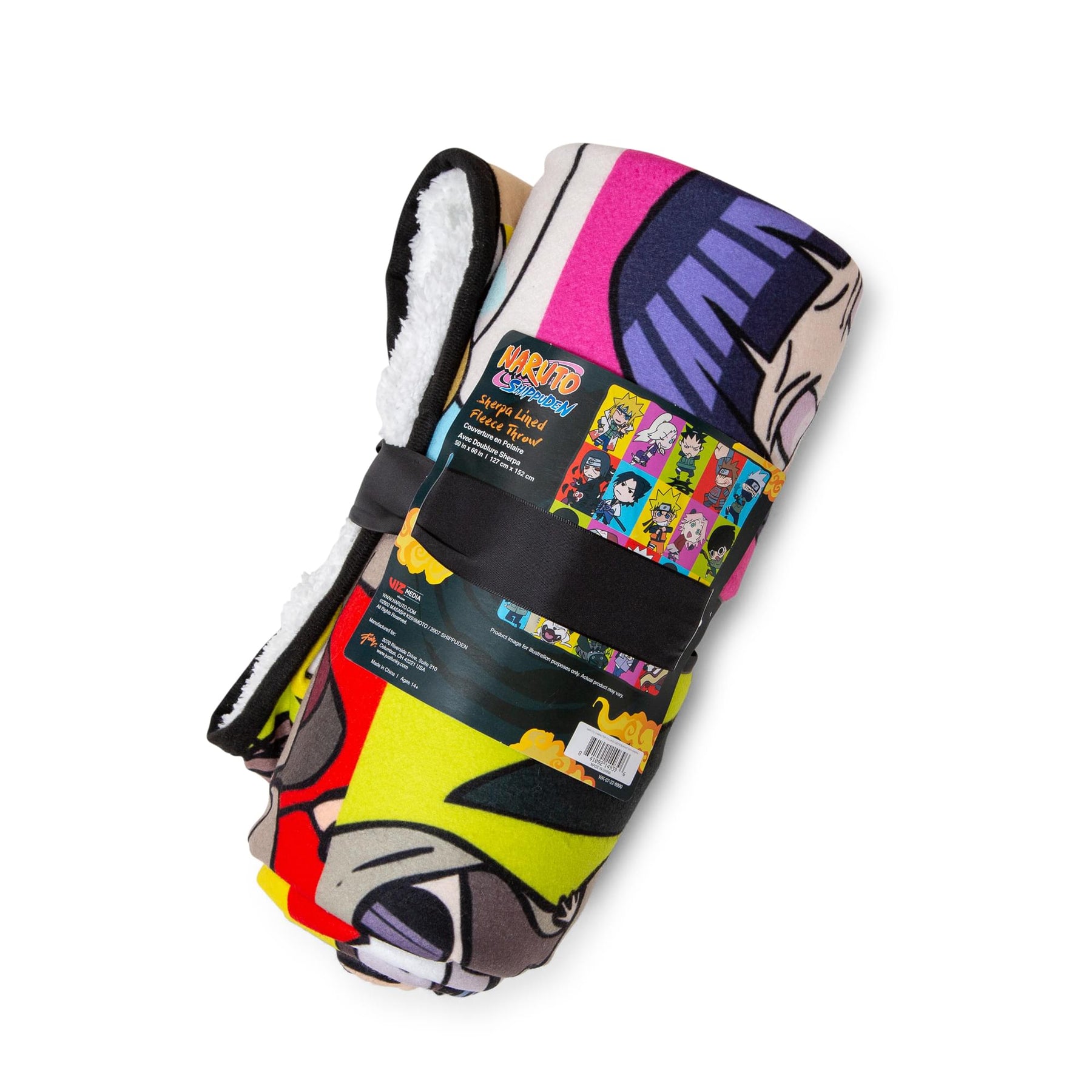 Naruto Character Collage Fleece Throw Blanket With Sherpa Backing | 50 x 60 Inch
COMBINES STYLE WITH COMFORT: Take a nap break from your intensive training with this throw blanket from Naruto Shippuden. All your ninja pals are here to ensure you get a restful slumber wherever you curl up.
YOUR NEXT ANIME MARATHON JUST GOT COZIER: Naruto Uzumaki shares the space on this fleece blanket with friends and foes. The whole action-packed ensemble is brought together on a colorful pattern of squares.
WARM SNUGGLES ALL SEASON: A perfect throw cover for when you're daydreaming, napping, or just in the mood for a cuddle. Tuck yourself in with this fleece blanket that lends warmth to any leisurely occasion.
LEISURE FOR NINJAS: Made of 100% polyester with a Sherpa backing. Excellent throw piece that invites comfort to your space when draped over couches, chairs, and beds. Measures a spacious 50 x 60 inches in size.
OFFICIAL NARUTO COLLECTIBLE: Ninjas can kick up their boots while wrapped in this officially licensed Naruto Shippuden throw blanket. Take it on missions or leave it at the village for something cozy to come back to.
MASTER YOUR CHAKRA NATURE
What do shinobi get up to during their downtime? Between training and ramen breaks, experienced ninjas know just how important it is to let your body rest.
Catch some zzz's with Naruto Uzumaki and his fellow ninjas. This throw blanket is all squared up with a composition of familiar faces that have appeared throughout the exciting adventures of Naruto Shippuden.
GET IN A QUICK NAP BEFORE YOUR NEXT MISSION
Sakura Haruno, Kakashi Hatake, Itachi Uchiha, and Naruto himself, among others, all share space in this colorful collage. The chibi renditions of the characters will make certain you're well-rested for the mission ahead.
After 720 episodes of action-packed adventures, you're already wrapped up in the lives of the characters. Now, it's just a little more literal.
COZY ESSENTIALS FIT FOR ENJOYING WITH YOUR RAMEN
Recharge your chakra with a warm bowl of noodles and this cozy fleece throw draped over your shoulders. (Bonus points if you're bingeing your favorite anime series while you do it.) This oversized cover comes lined with a plush Sherpa backing, because hardworking ninjas such as yourself only deserve the best.
Train your snuggle skills with this officially licensed throw blanket from Naruto Shippuden.
CARE INSTRUCTIONS
Machine wash with cold water is highly recommended.
Read All About It on Our Blog
Trending Geek