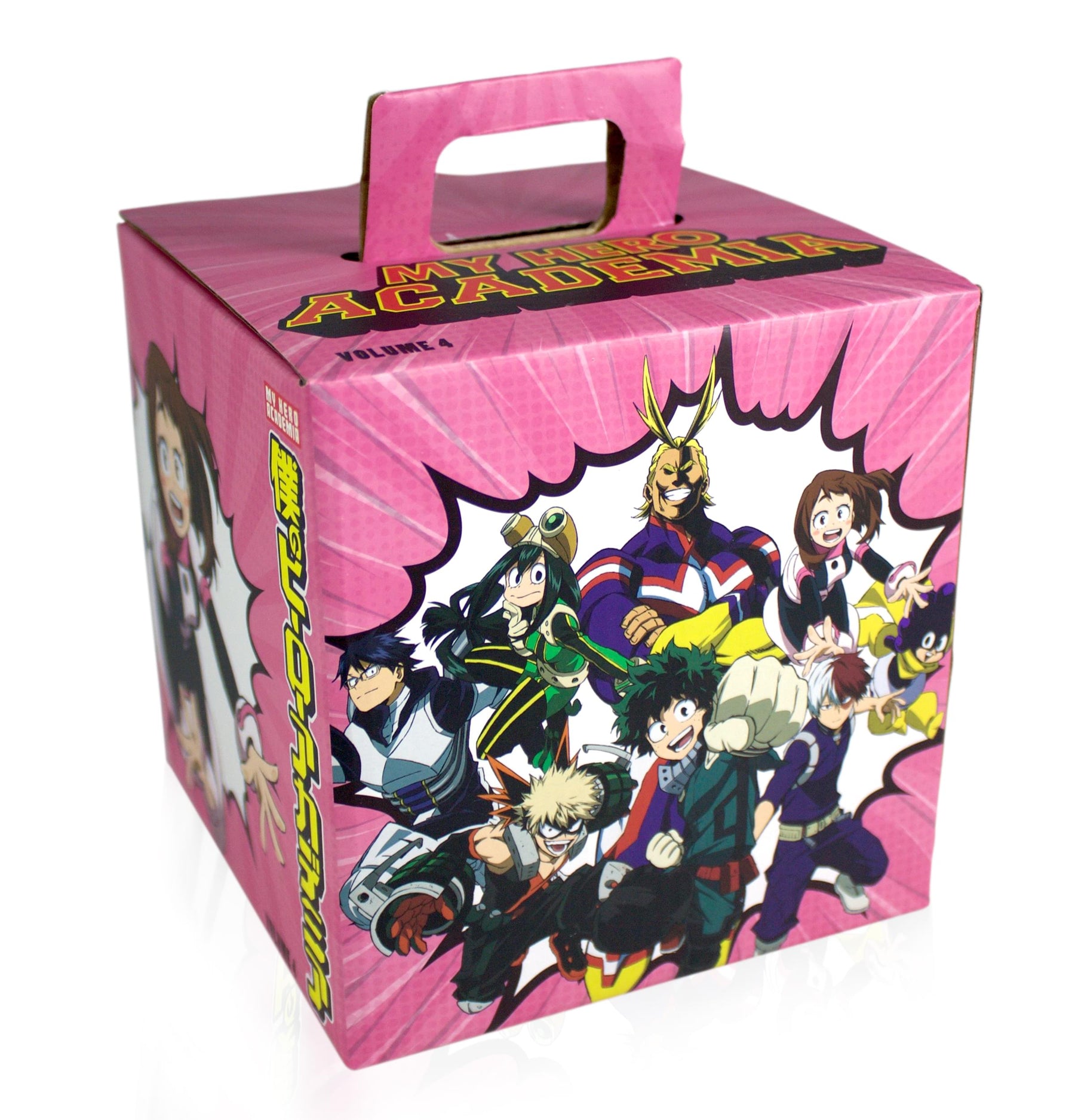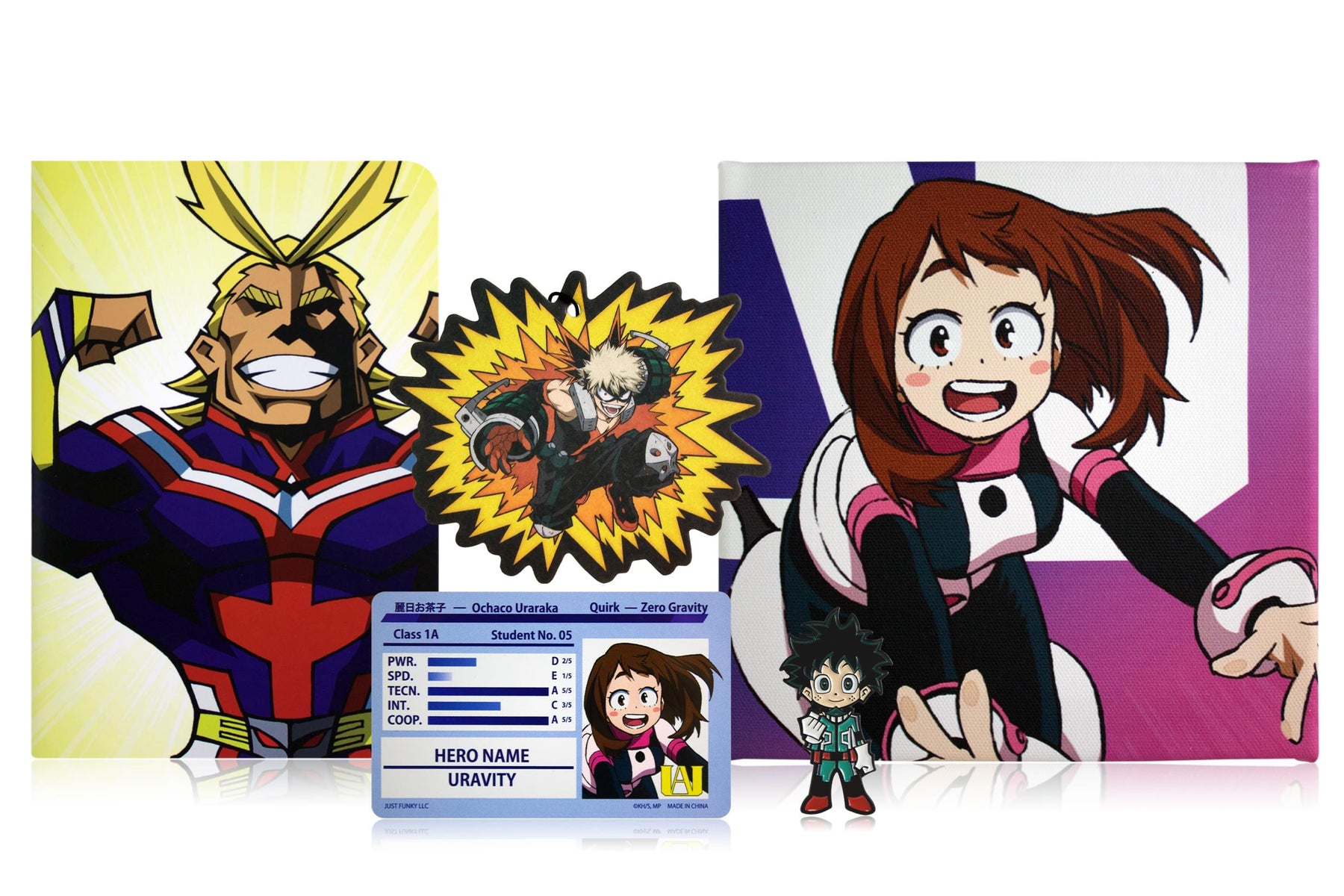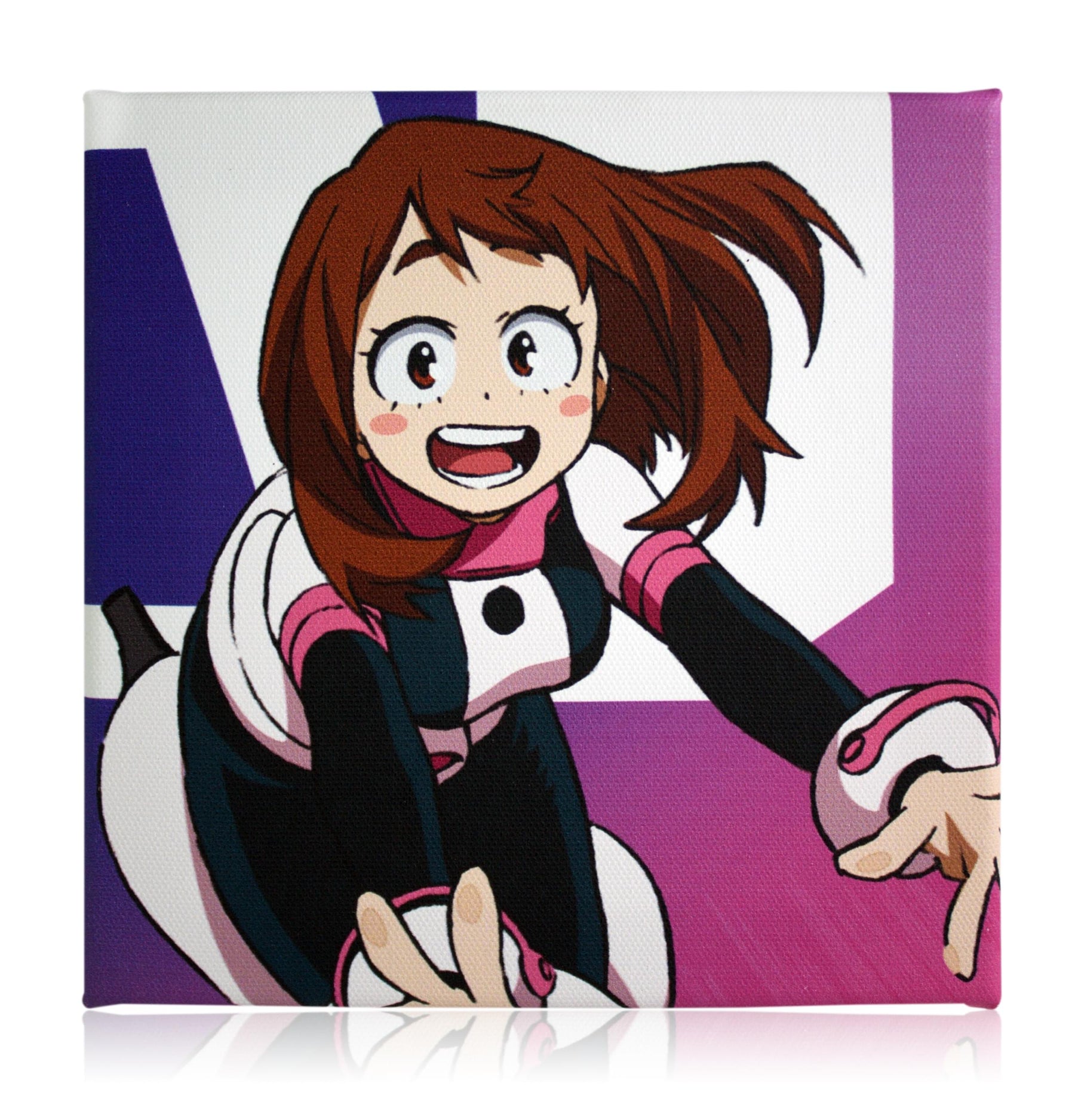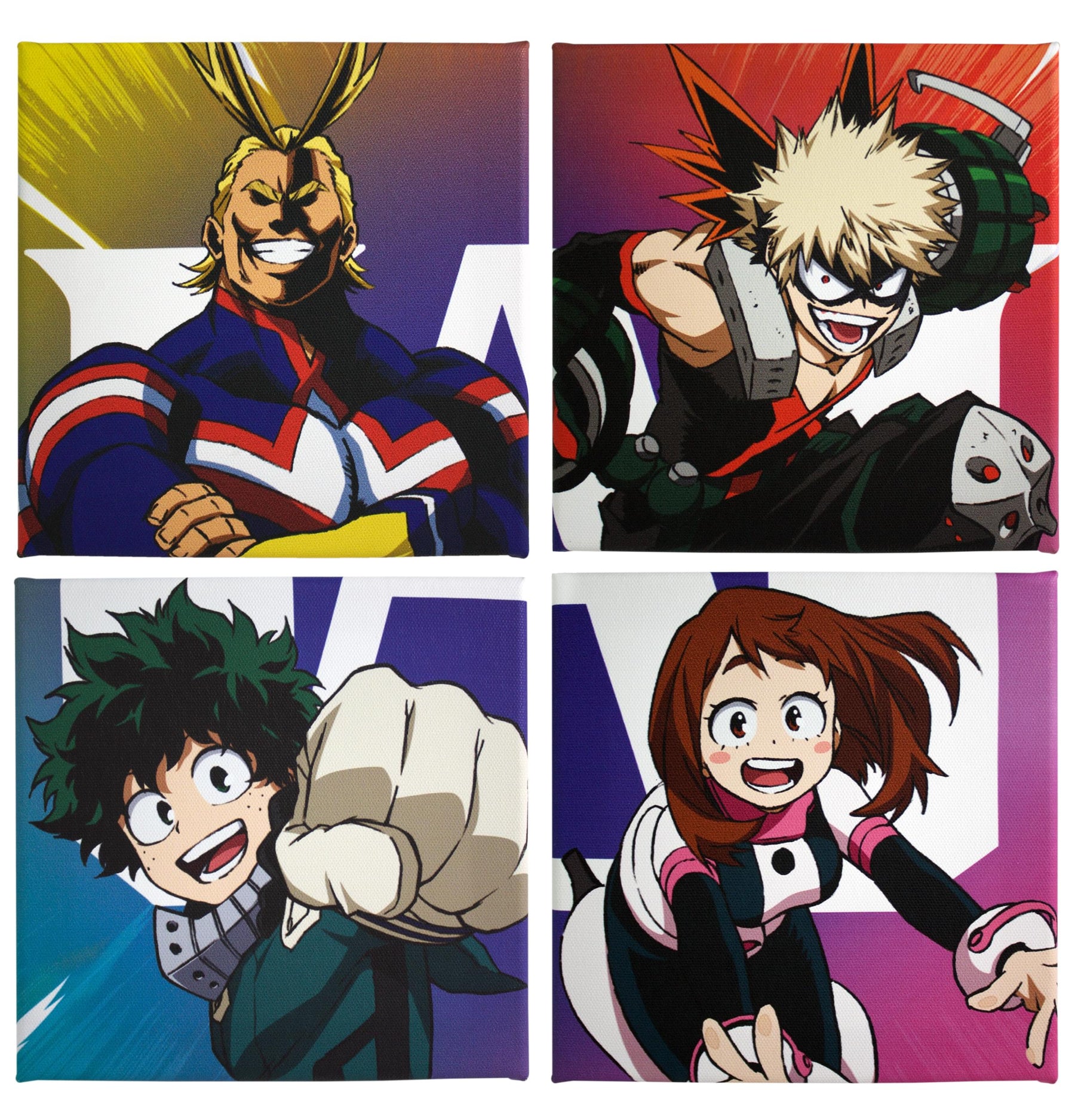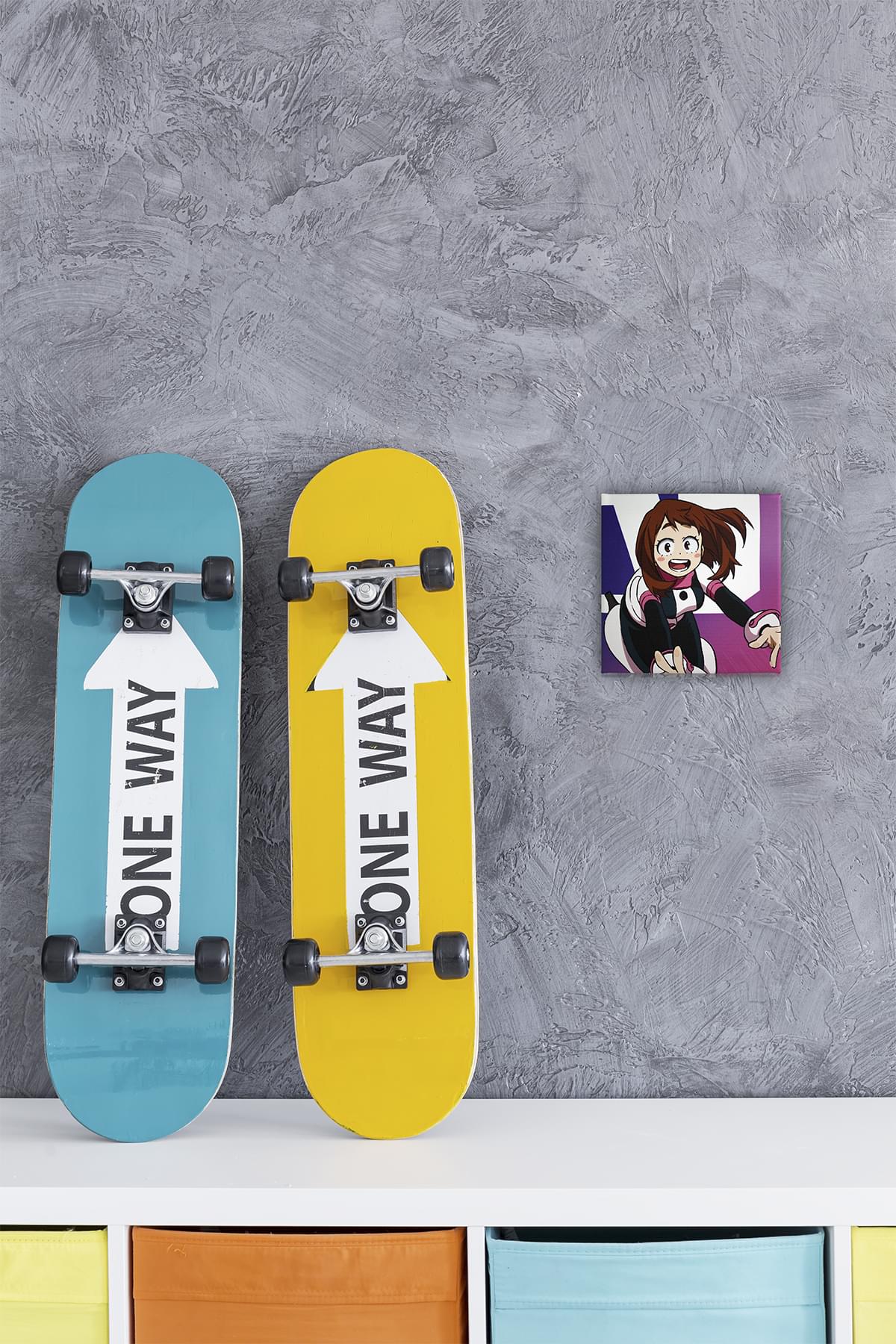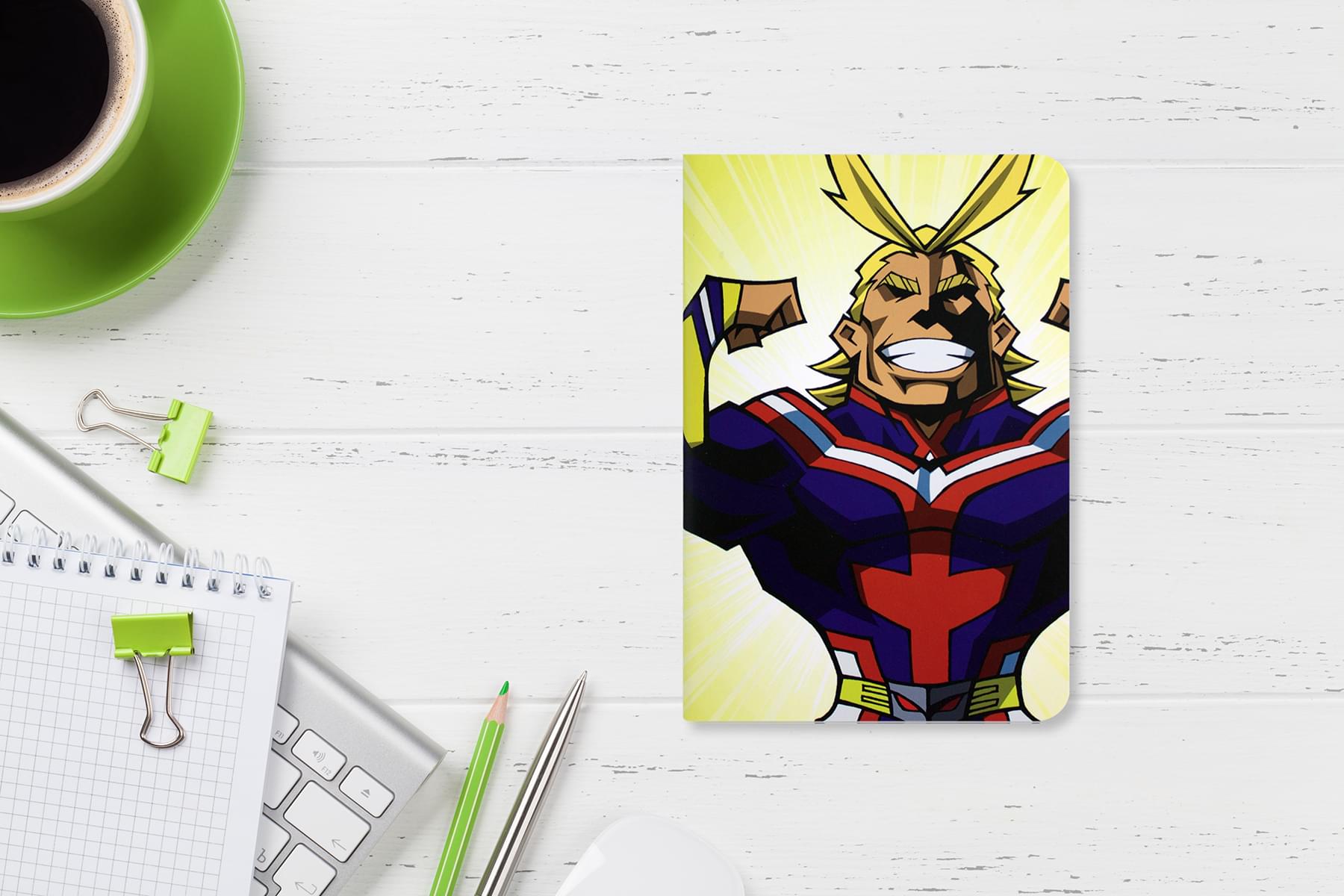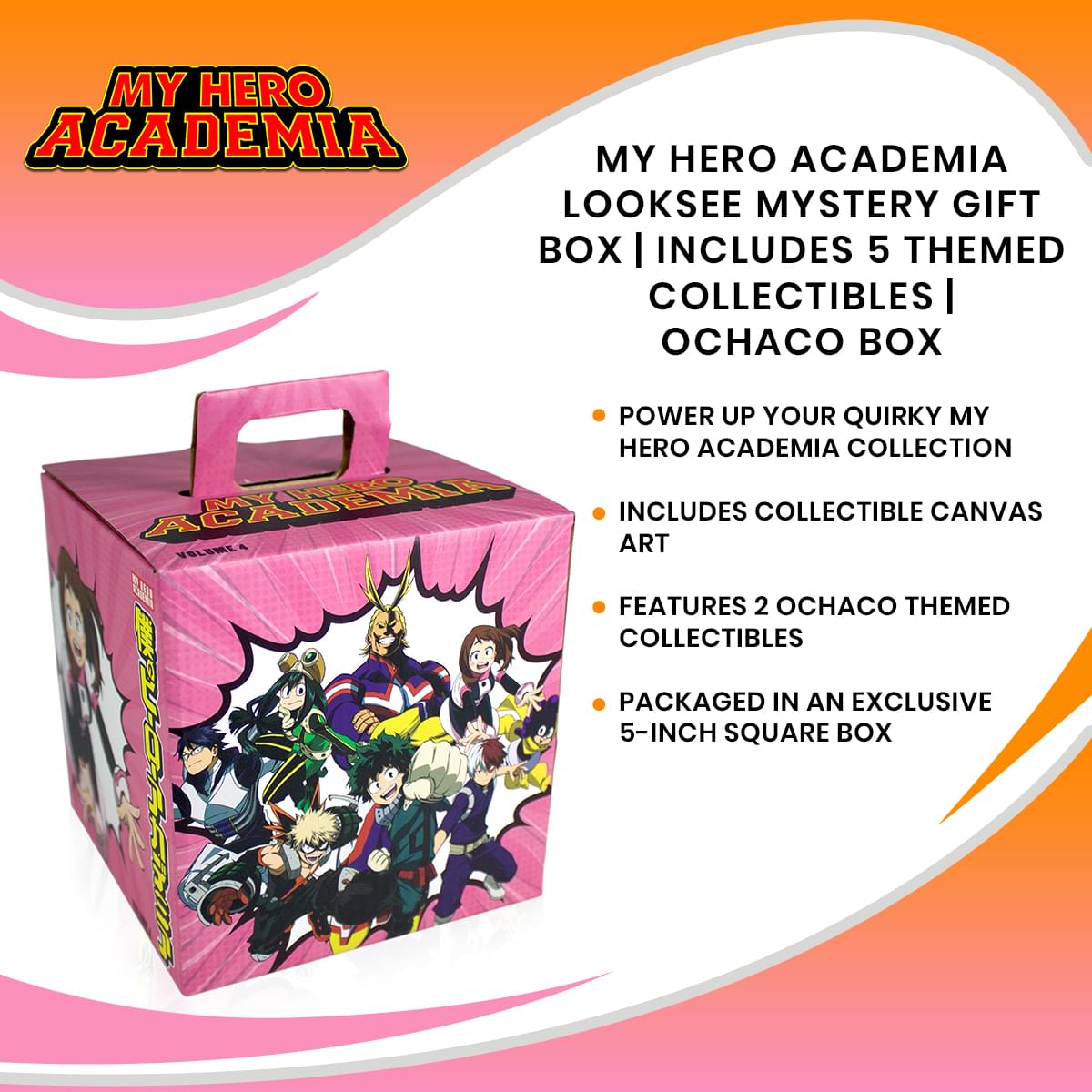 My Hero Academia LookSee Mystery Gift Box | Includes 5 Themed Collectibles | Ochaco Box
EARN YOUR HERO LICENSE: If you're going to go out and be a hero, you're going to need your license! Fans will enjoy skipping the exam and owning their very own provisional hero license featuring the determined Ochaco!
BUILD YOUR U.A. ACADEMY HERO CANVAS ART: Included with this LookSee box is a canvas art of Ochaco! When paired with the other 3 canvas' found in the other editions of My Hero Academia LookSee boxes, you can create a fashionable art piece from your favorite heroes!
ENHANCE YOUR HERO COLLECTION: Flaunting your love for this hit anime series has never been easier! Along with the other collectibles found in this box, fans will also find a metal enamel Deku pin
KEEP TRACK OF YOUR HERO PROGRESS: Just like Midoriya, you too can keep a running log of your hero progress and everything you learn about what makes you a unique individual with this My Hero Academia notebook featuring All Might!
EXCLUSIVE COLLECTIBLE LOOKSEE BOX: Packaged in a 5-inch square decorative gift box, each of these U.A. Academy collectibles is officially licensed and ready to enhance your collection! Be sure to find the other Boku No Hero LookSee boxes for a complete collection!
A QUIRKY POP-CULTURE BOX STRAIGHT FROM U.A. ACADEMY
It's time to buckle down and recreate your living space with some of your favorite characters from My Hero Academia! Kick boring to the curb because this box of quirky collectibles is designed for the ultimate Boku No Hero fan! Featuring 5 unique collectibles from the series, this LookSee box contains everything one would need to show off their U.A. pride. From wall art to pins, this boxed set is ready for the mighty hands of its next owner - you!
FEATURES A CHARACTER HIGHLIGHT OF OCHACO
With five collectibles in total, this LookSee box features highlights for the determined Ochaco! With Ochaco's hero license and canvas art, the pink edition of this My Hero Academia LookSee box will be a wonderful gift for any fan of Ochaco Uraraka! The other collectibles in this package feature an All Might stationary pad, and a Deku enamel pin! Enjoy this My Hero Academia ensemble in your collection and don't forget to grab the other exclusive LookSee boxes as well to complete your canvas collection of heroes!
GIFT BOX INCLUDES:
1x Ochaco Canvas Wall Art
1x Ochaco Hero Card
1x Deku Enamel Pin
1x All Might Stationary
BONUS: These contents are packaged in a 5-inch square gift box, perfect for displaying or regifting!
Read All About It on Our Blog
Trending Geek