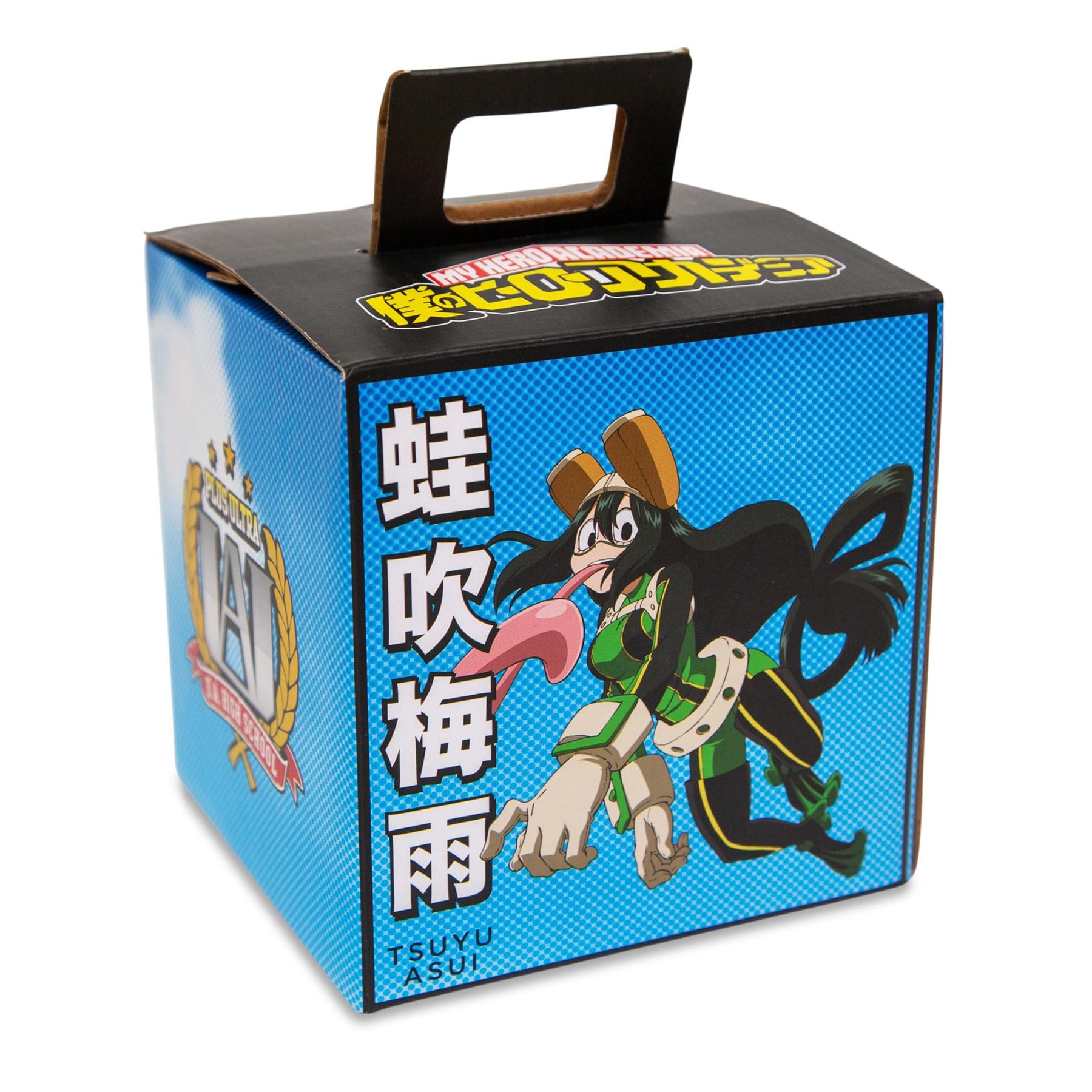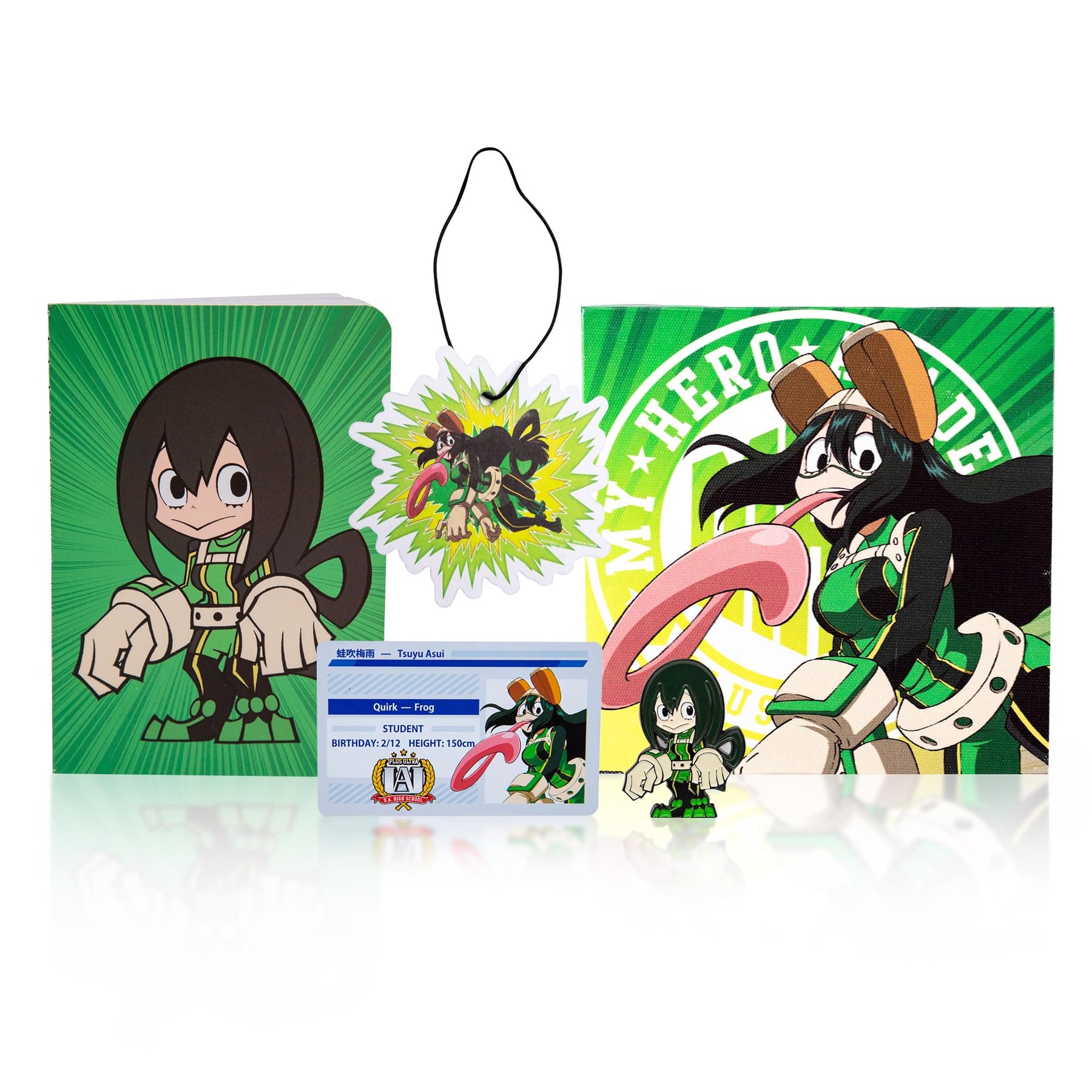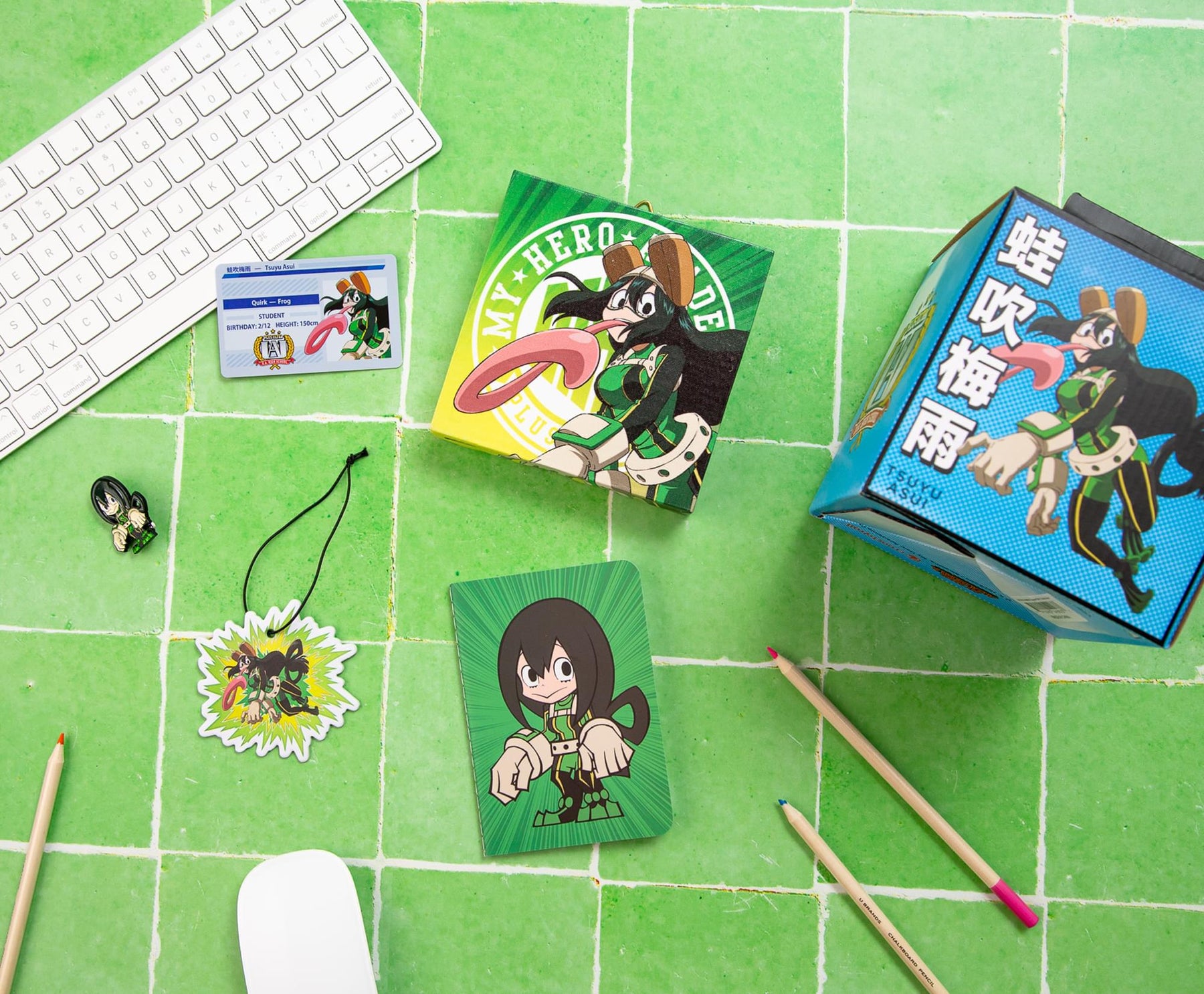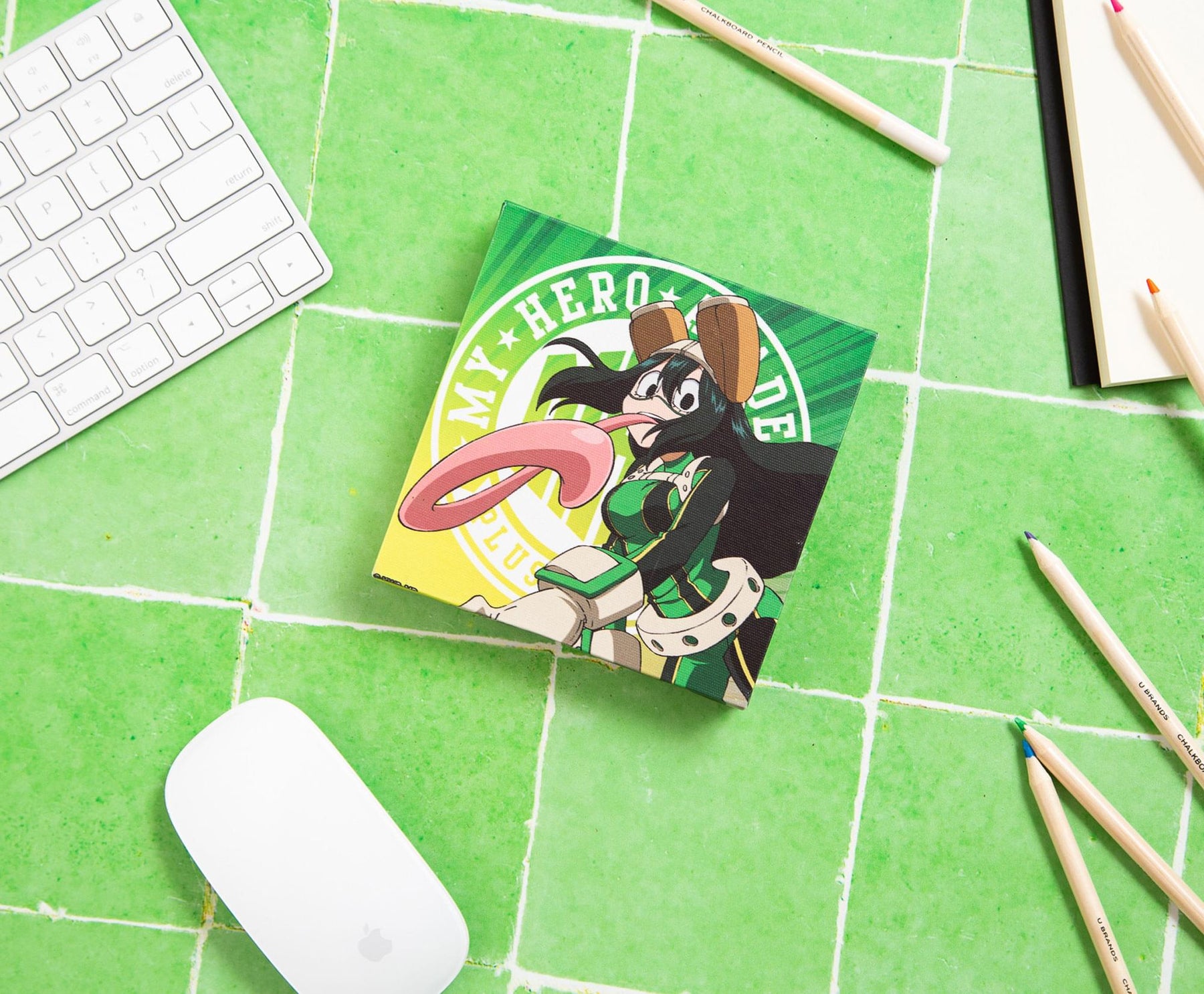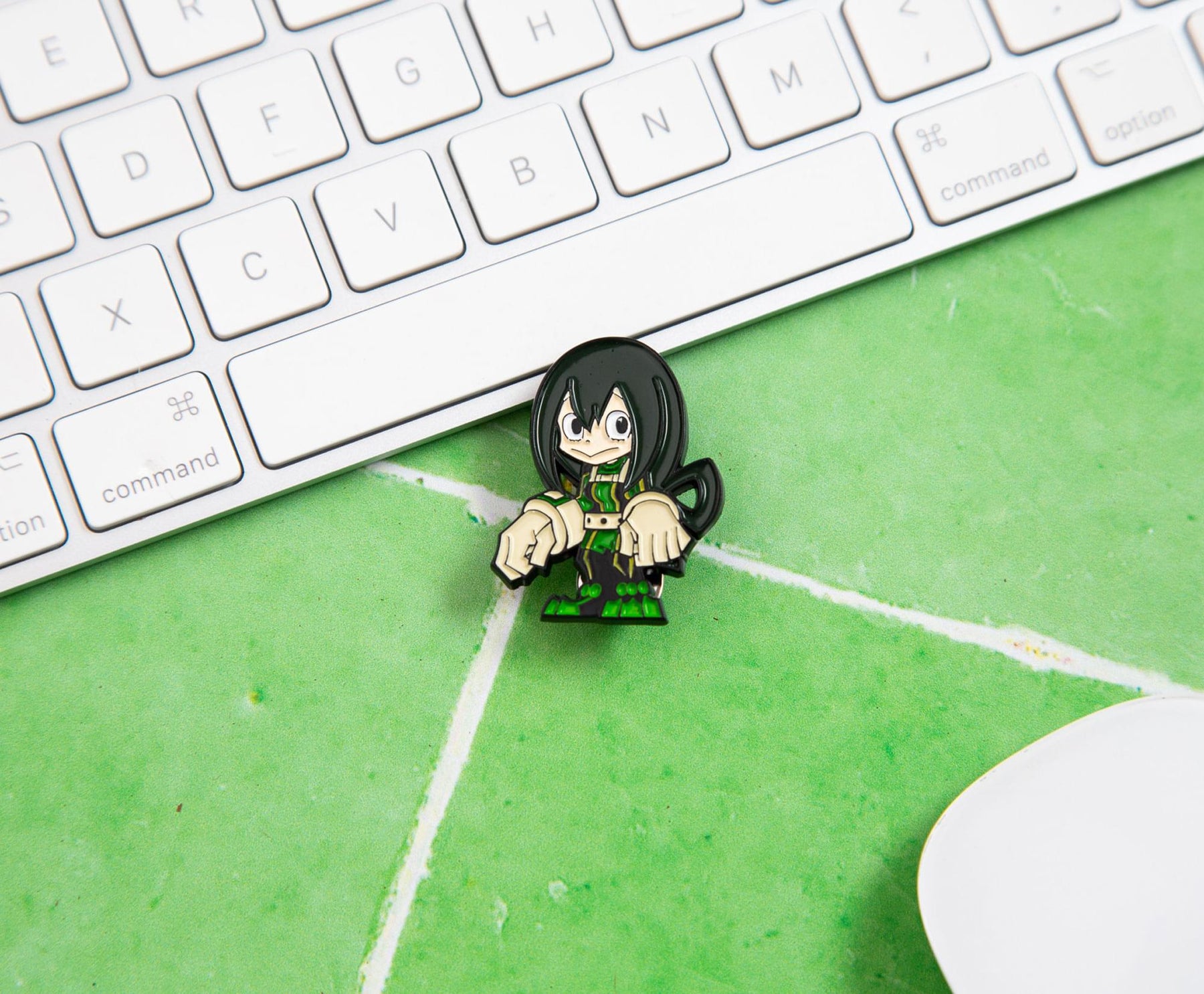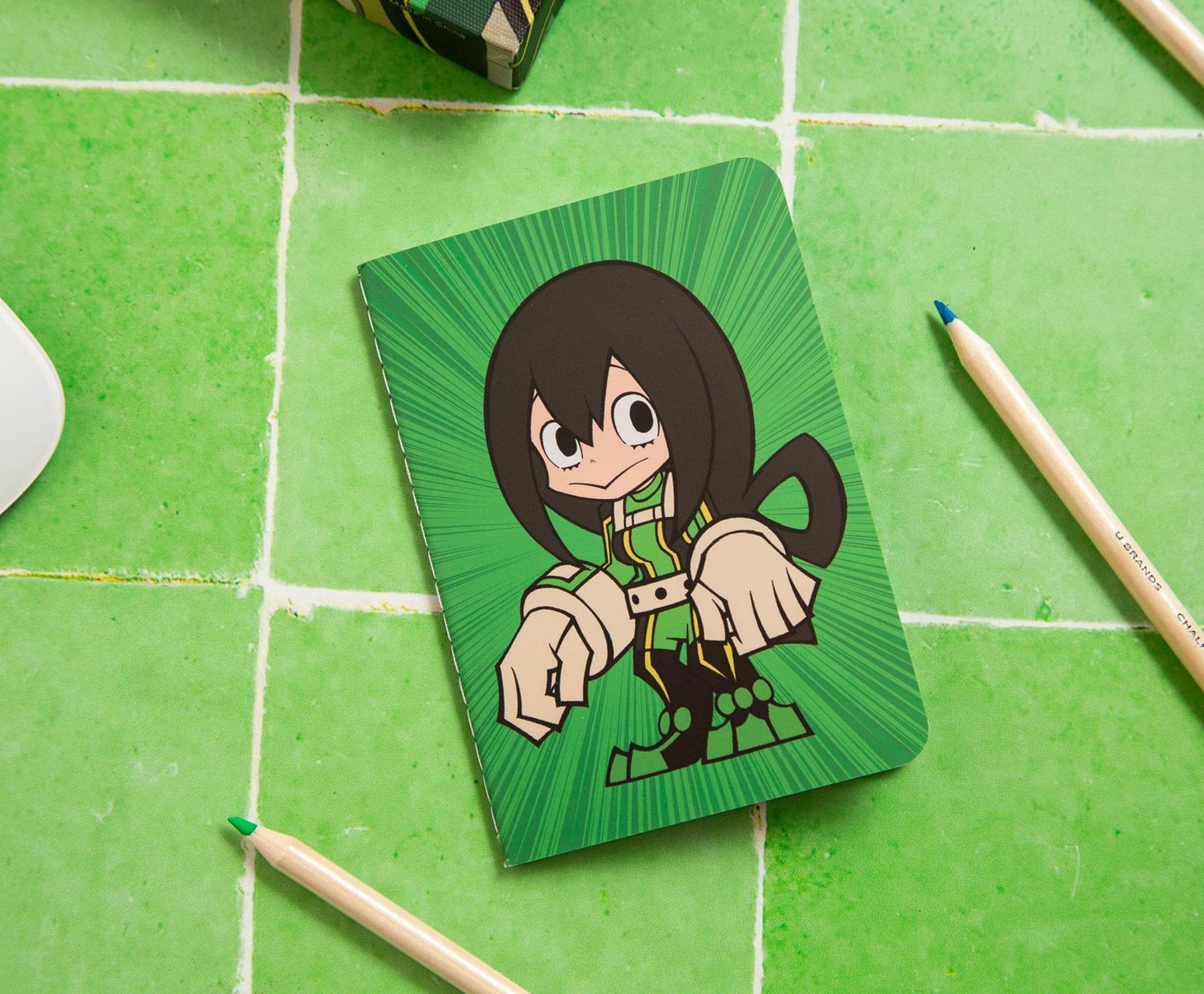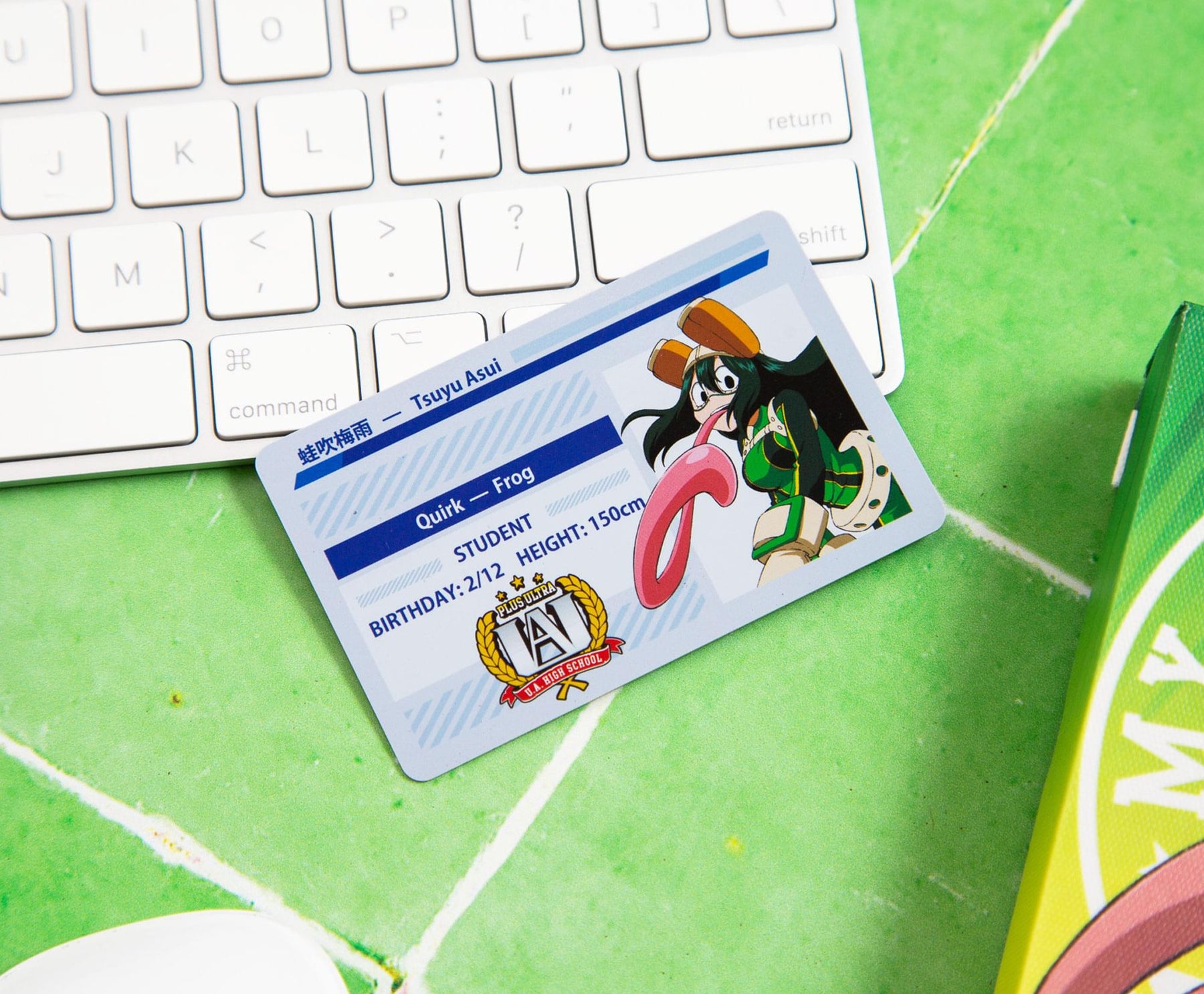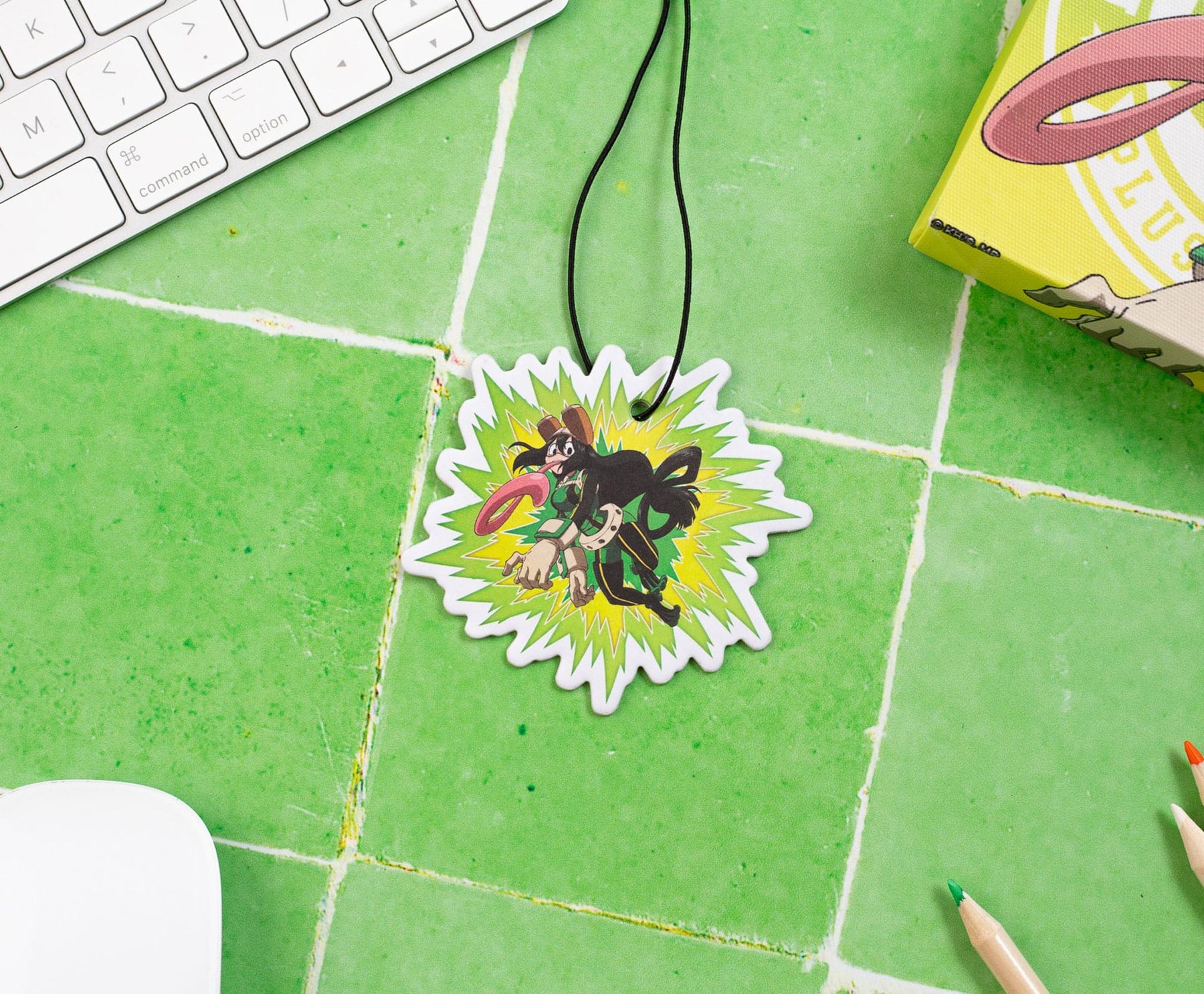 My Hero Academia LookSee Mystery Box | Includes 5 Collectibles | Tsuyu Asui
CURATED FOR THE HERO ACADEMY'S FINEST: Start a collection that Tsuyu Asui would be proud of with this exclusive My Hero Academia collector's box. Comes with 5 themed items: enamel pin, air freshener, stationery, ID card, and canvas wall art.
EARN YOUR HERO LICENSE: If you're going to go out and be a hero, you're going to need the proper license. Fans will enjoy skipping the exam and owning their very own Provisional Hero License featuring the beloved Rainy Season Hero.
ESSENTIALS FOR U.A. STUDENTS: Everything you need for the hero's journey. Keep track of your hero progress with stationery paper. Deck out your dorm room with canvas wall art and save your space from bad odor with the air freshener.
BUNDLED WITH THEMED PACKAGING: Your assortment of heroic goodies comes in a themed gift box that's perfect for putting on display or regifting. The 5-inch packaging can even be used as a decorative storage bin once opened.
OFFICIAL ANIME COLLECTIBLE: Go beyond plus ultra with this officially licensed My Hero Academia mystery box featuring Tsuyu Asui. A Quirky blind bag option for anime enthusiasts who want to gear up like their favorite hero.
GO BEYOND PLUS ULTRA
Put some bounce in your step with this LookSee Mystery Box packed exclusively with Tsuyu Asui collectibles. The Rainy Season Hero is hopping over to your side of the lily pad for even more adventures. Unbox an assorted bundle of My Hero Academia memorabilia that comes filled with five different goodies based on Tsuyu Asui.
A QUIRKY COLLECTOR'S BOX STRAIGHT FROM U.A. ACADEMY
You'll be "ribbiting" with excitement at your first day on the job with the Provisional Hero License, featuring a mockup ID card of Froppy herself. Not in the field today? Take down notes on the themed stationery paper that's good for keeping track of all your hero work. You can also stick Froppy to your lapel, jacket, or bag with the enamel pin that allows her to tag along wherever the day needs saving.
Kick boring to the curb because this box of Quirky items features highlights of Tsuyu Asui's legacy. Comes with officially licensed collectibles all inspired by the hit anime series My Hero Academia.
WHAT'S INCLUDED?
1x Canvas Wall Art
1x Hero Card
1x Enamel Pin
1x Stationery
1x Air Freshener
Bonus: These contents are packaged in a themed gift box.