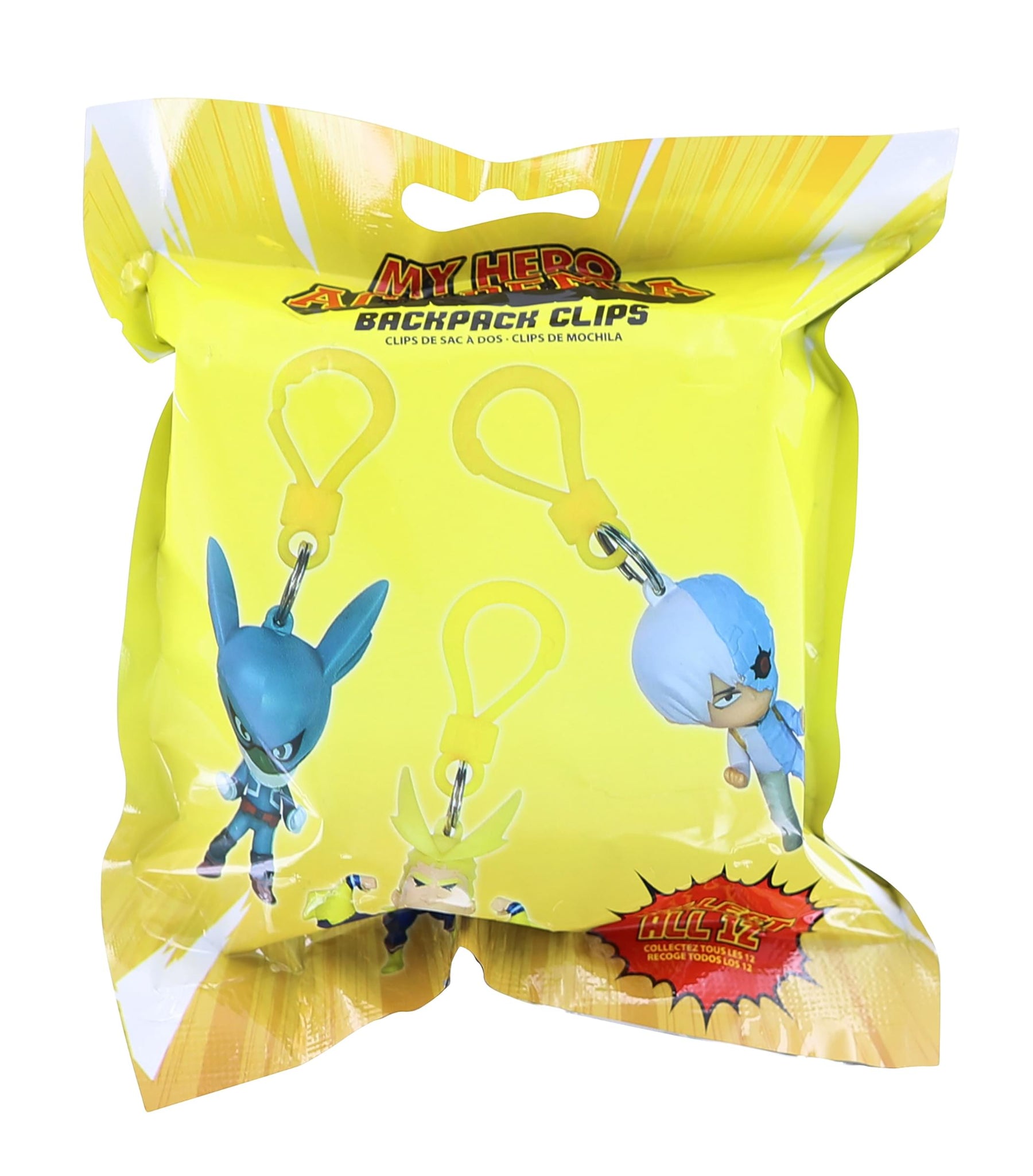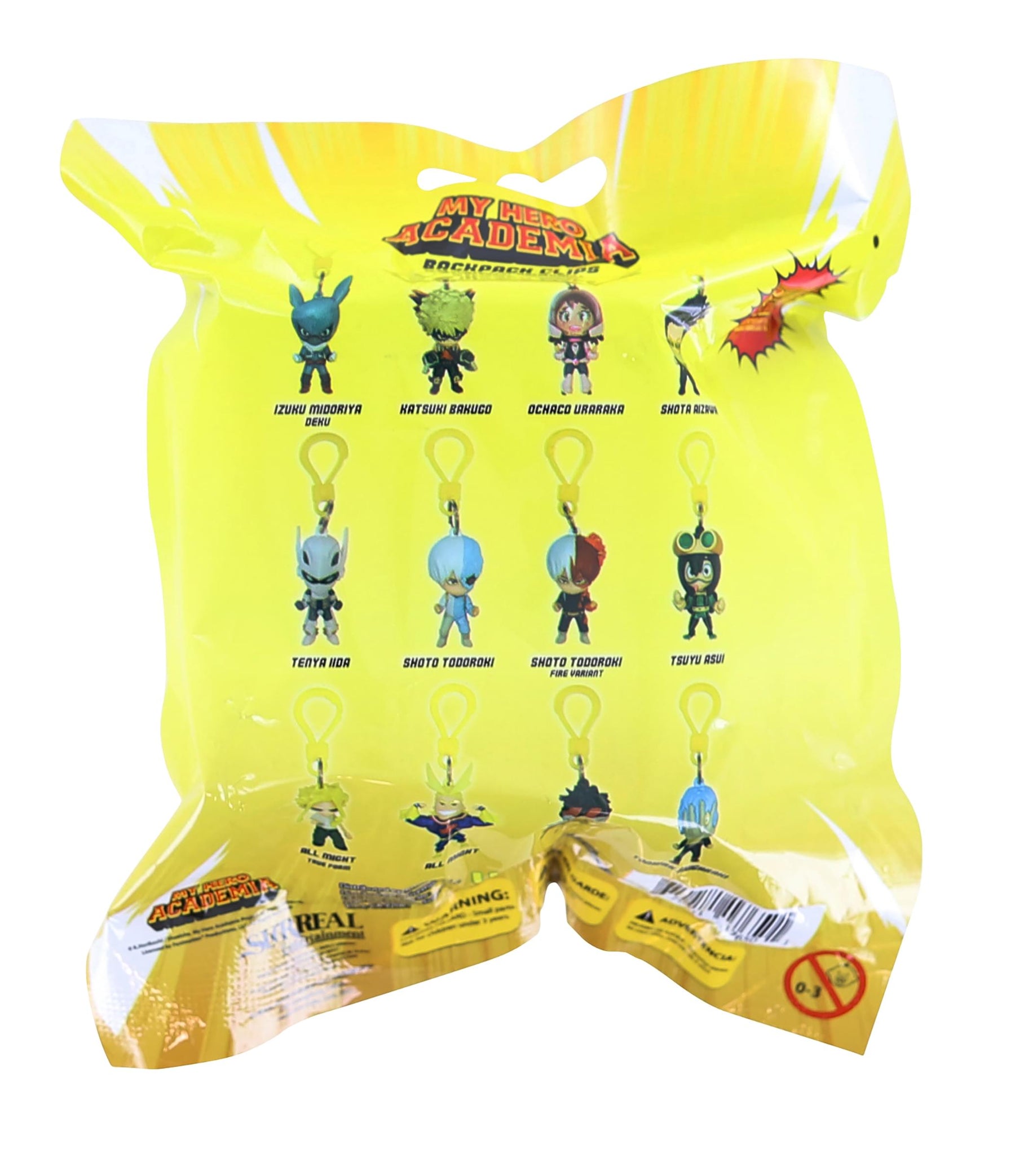 My Hero Academia Backpack Blind Bag Clip-On Figure | One Random
PLUS ULTRA: Make a statement on your backpack or home display with this blind bagged clip-on series based on My Hero Academia!
COLLECTIBLE SIZE: Each figure measures 2.5 inches tall - the perfect size for your office desk, home bookshelf and so much more!
WHICH ONE WILL YOU GET? Each clip-on figure comes blind bagged so you don't know which character you'll get until you open it!
INCLUDES: One (1) random blind bagged clip-on figure.
GREAT GIFT IDEA: Purchase this figure for yourself or gift it to the My Hero Academia fan in your life!
Take your backpack accessory game plus ultra with these blind bag clip-on figures. From My Hero Academia, the assortment includes Izuku Midoriya, Katsuki Bakugo, Ochaco Uraraka, Shota Aizawa, Tenya Iida, Shoto Todoroki, Shoto Todoroki (fire variant), Tsuyu Asui, All Might (true form), All Might, Stain and Tomura Shigaraki. Which one will you get? It's a surprise! Officially licensed.
Read All About It on Our Blog
Trending Geek