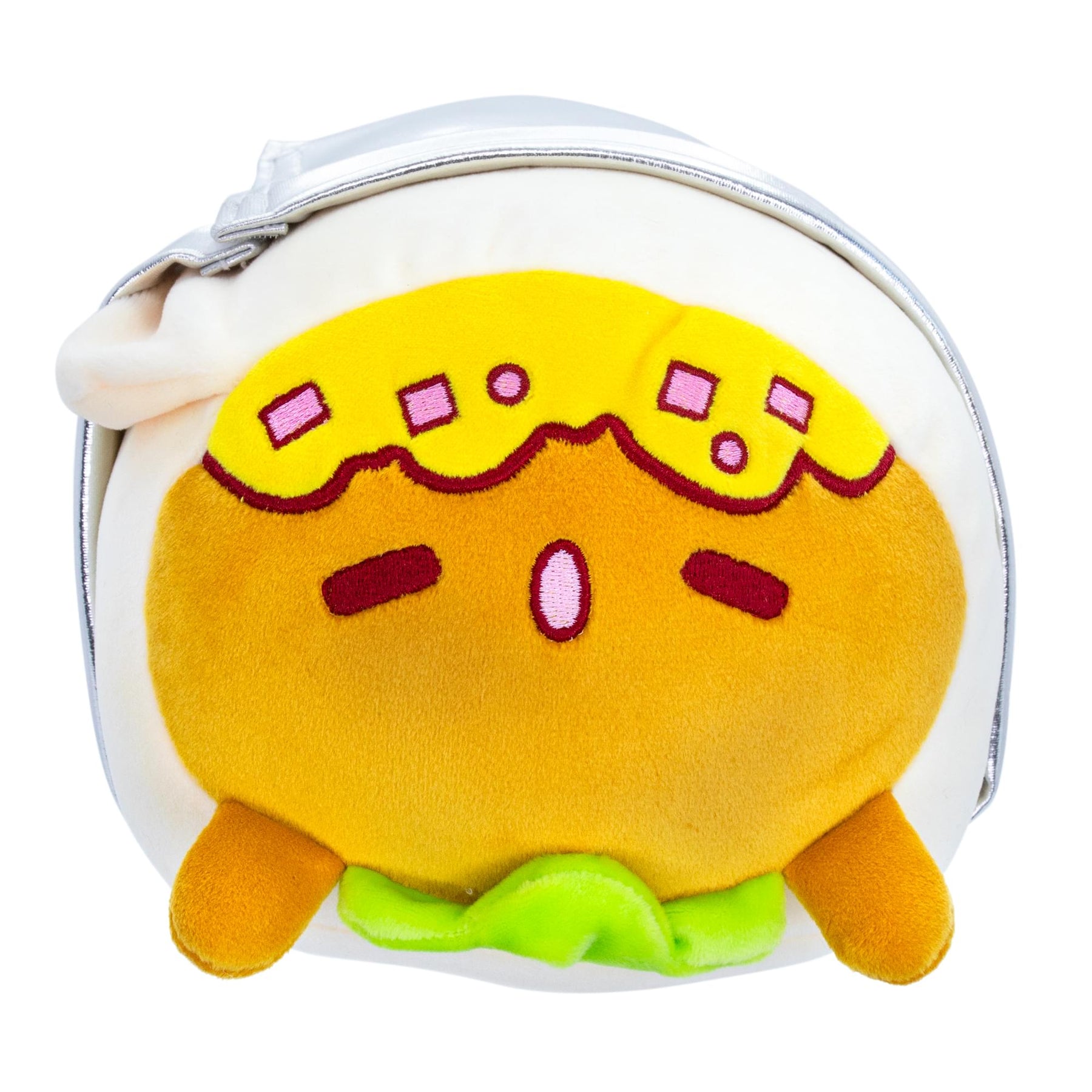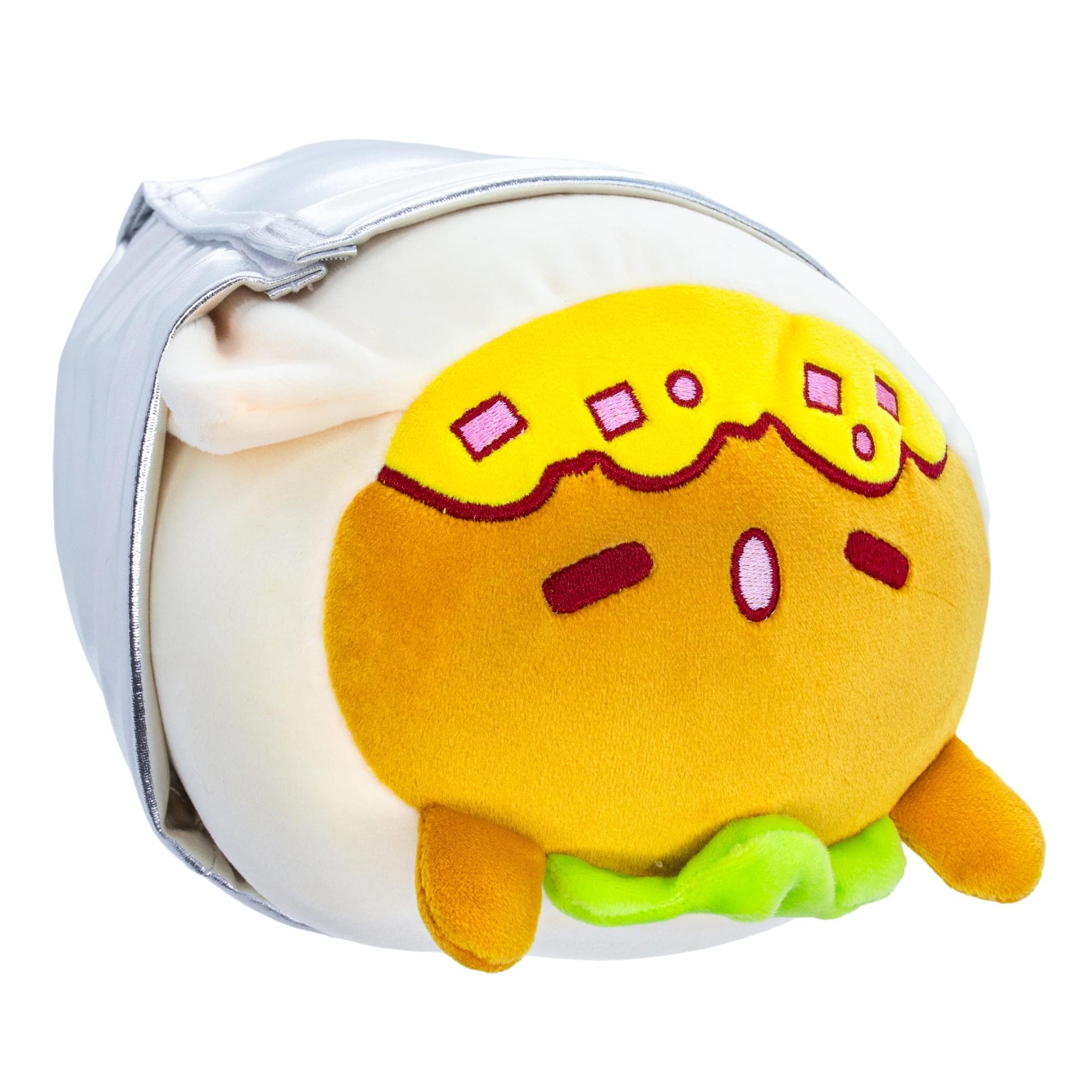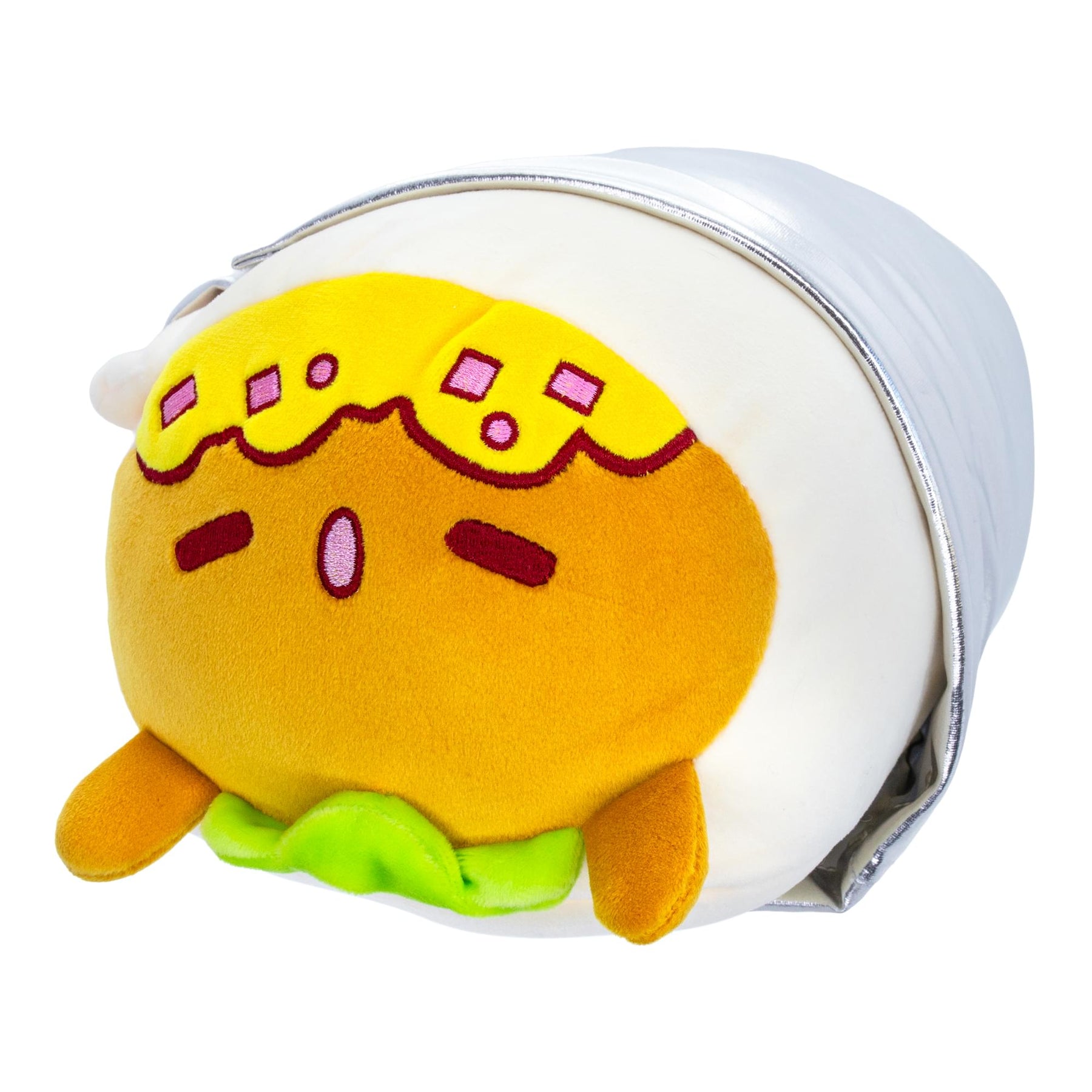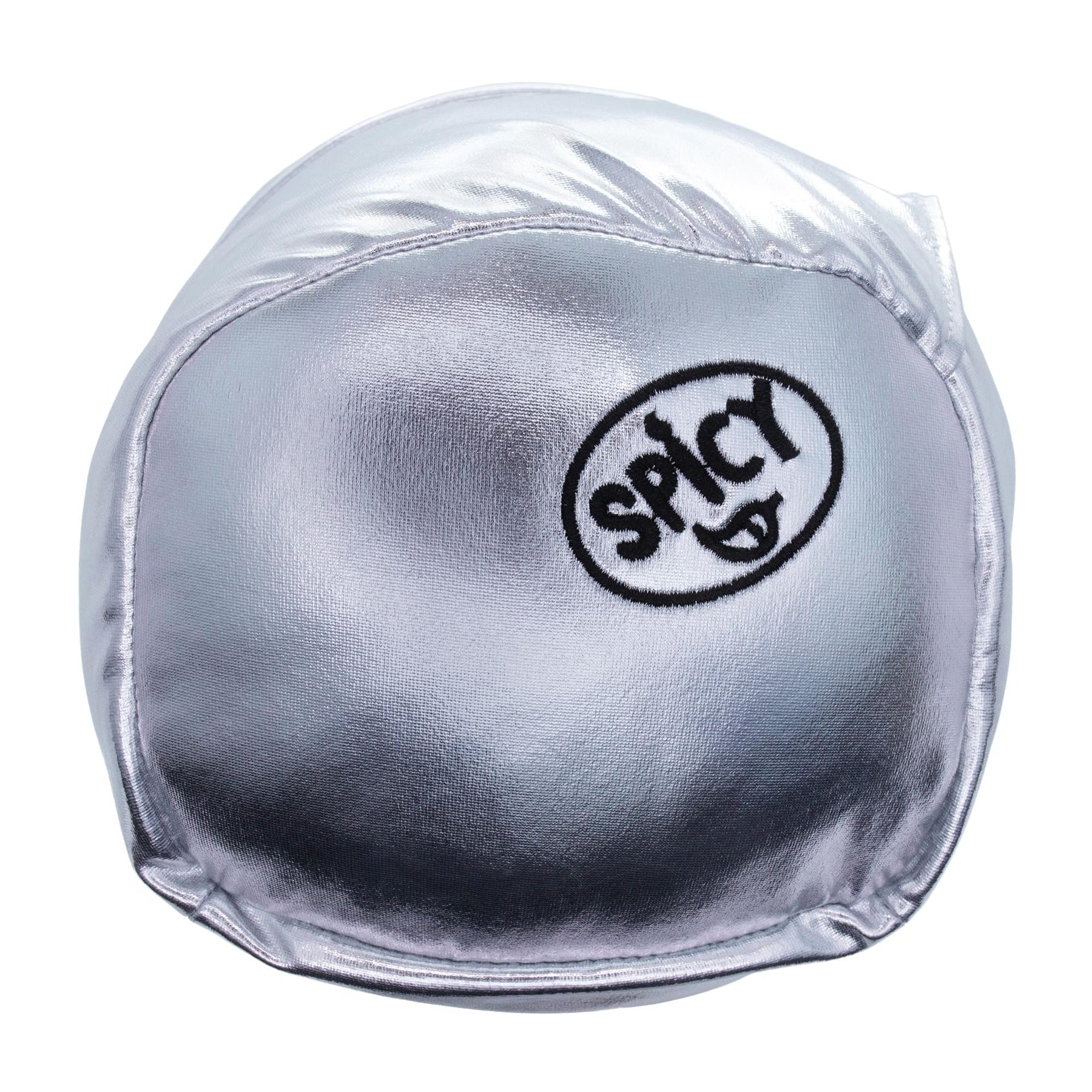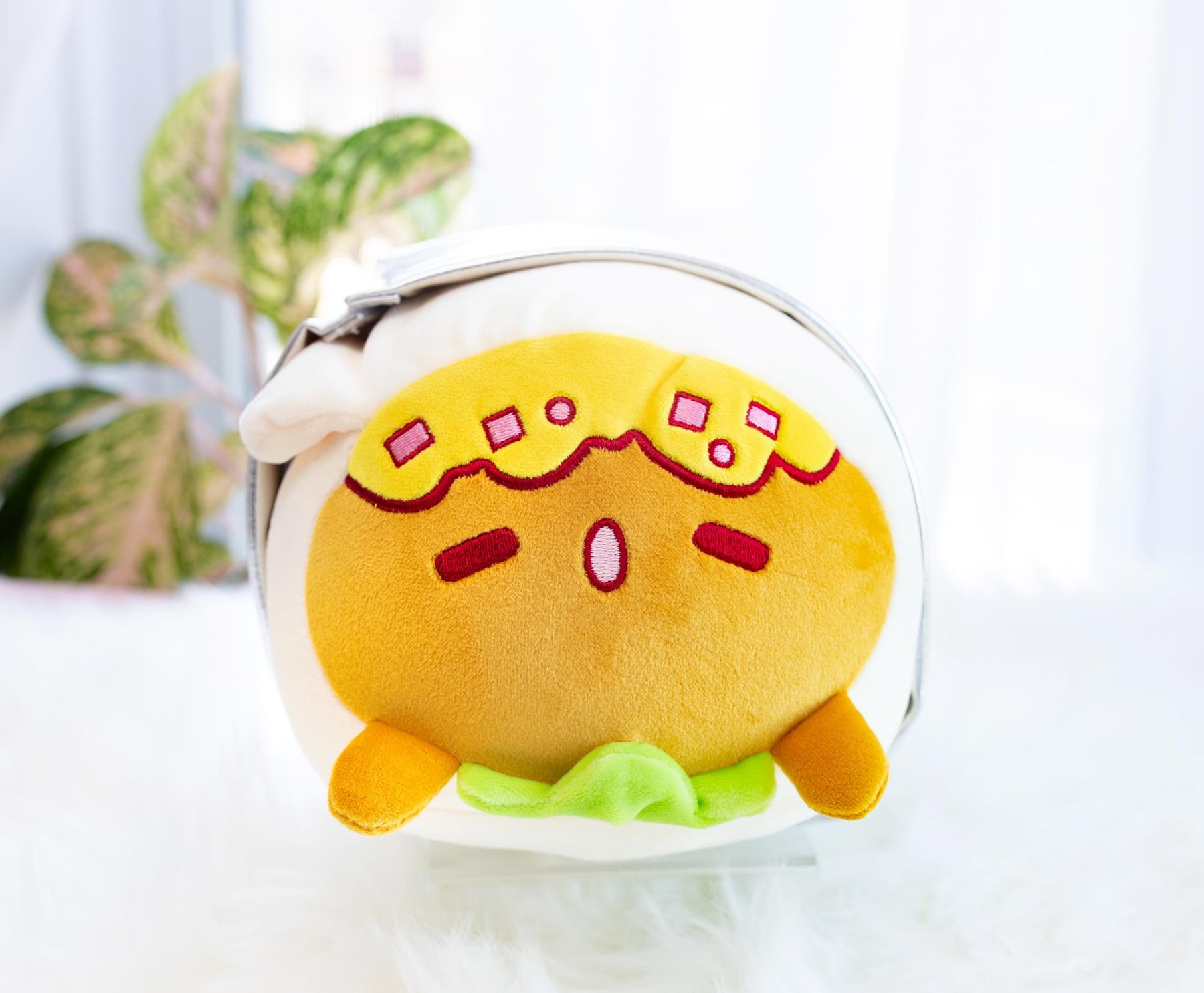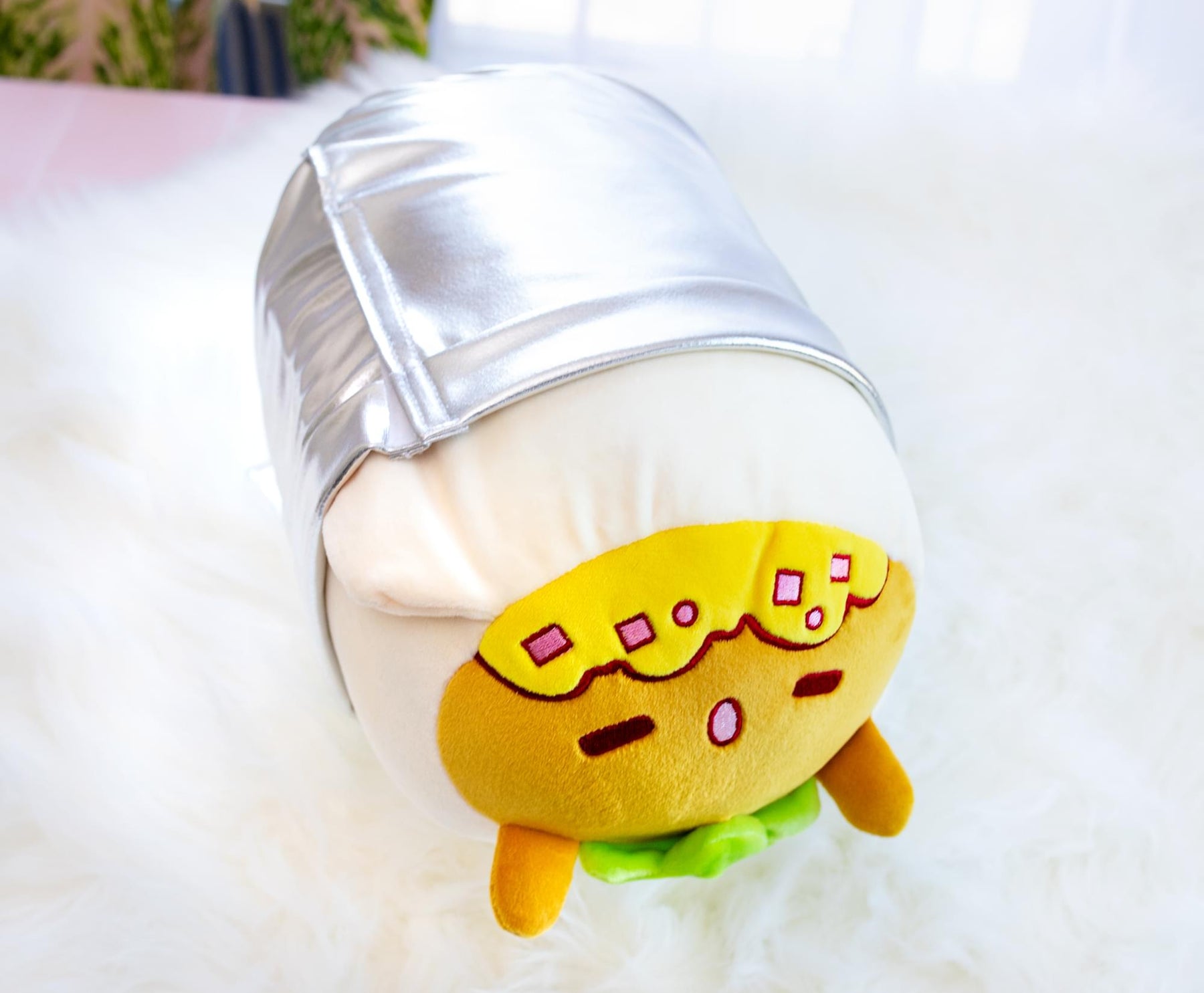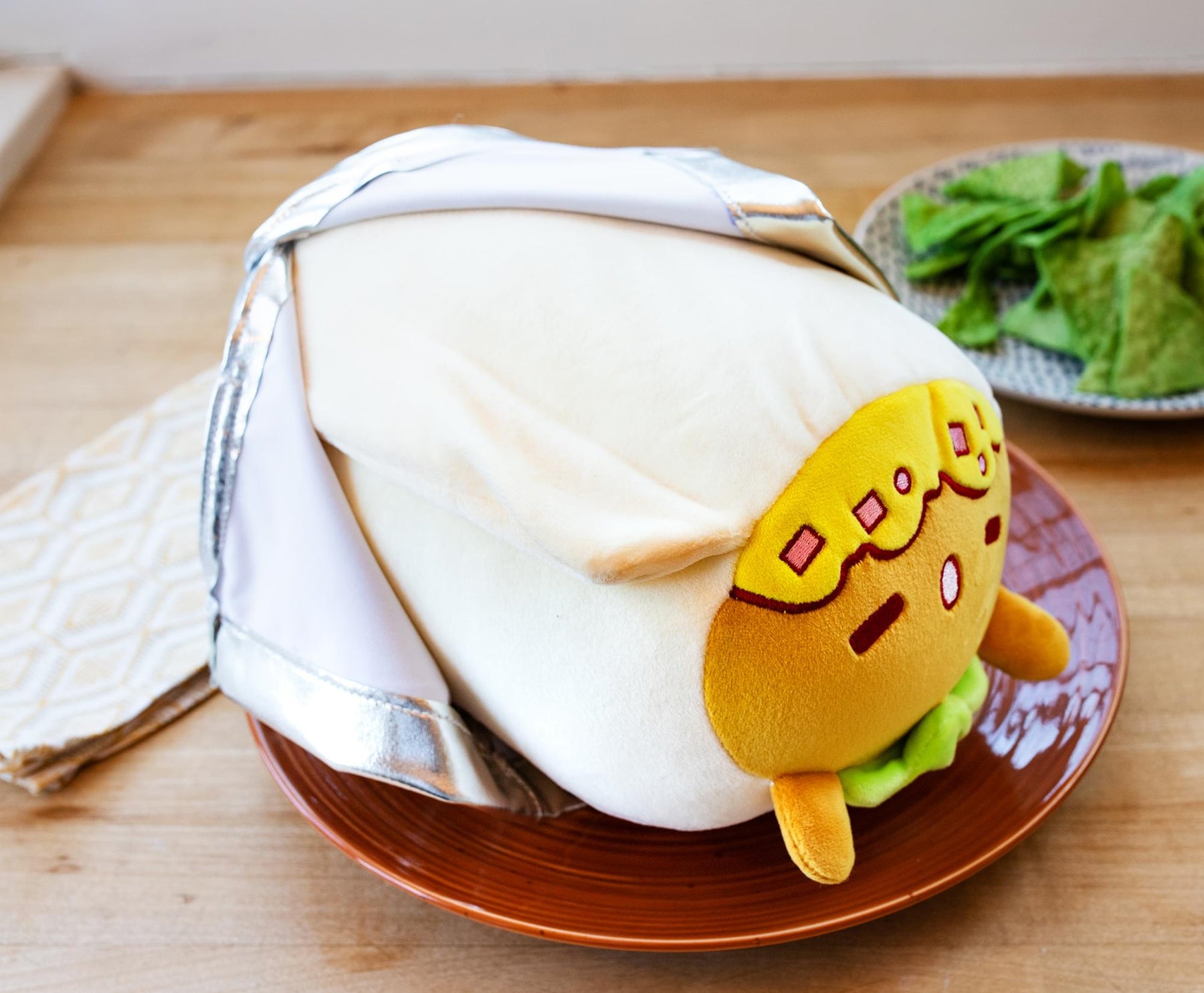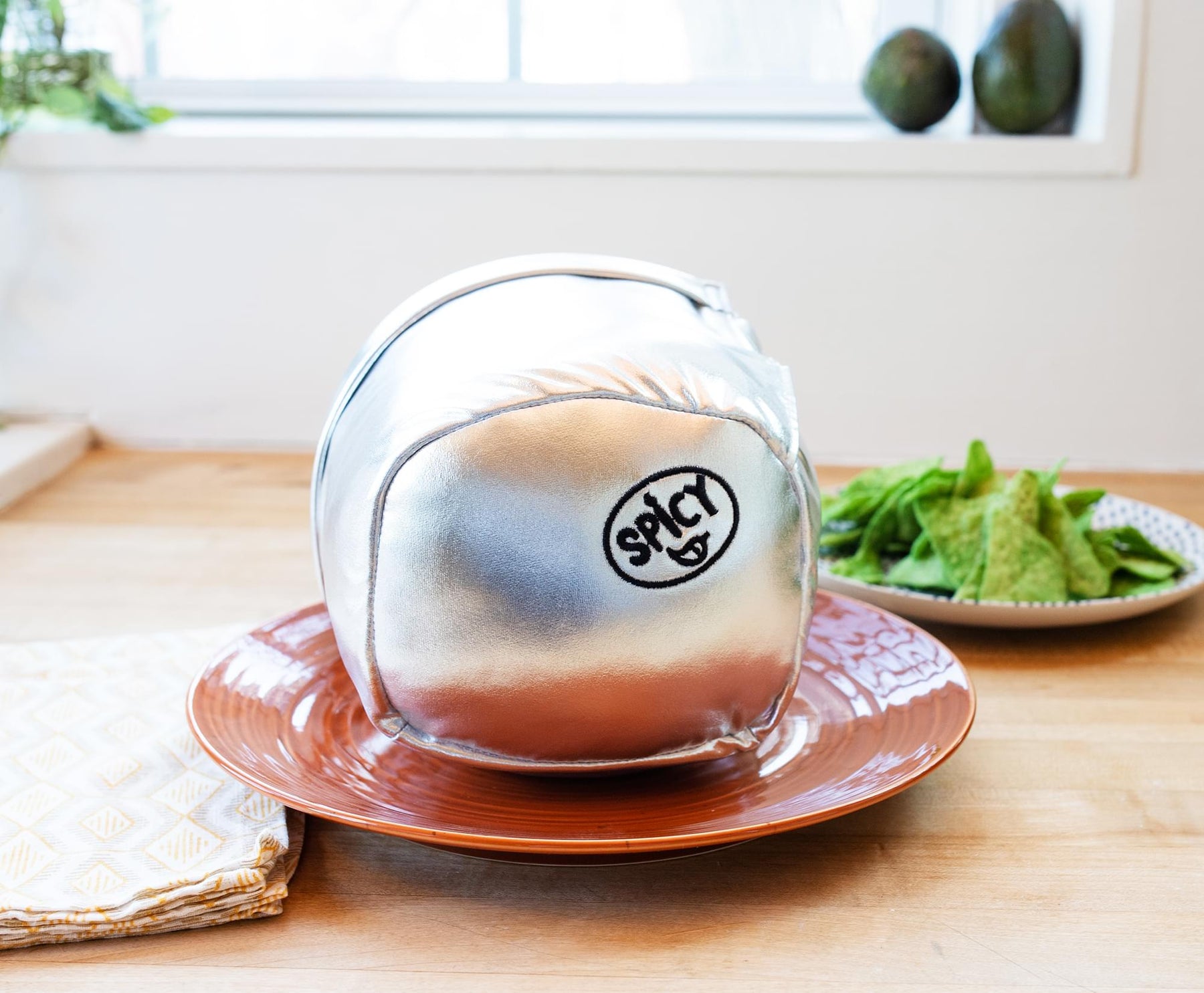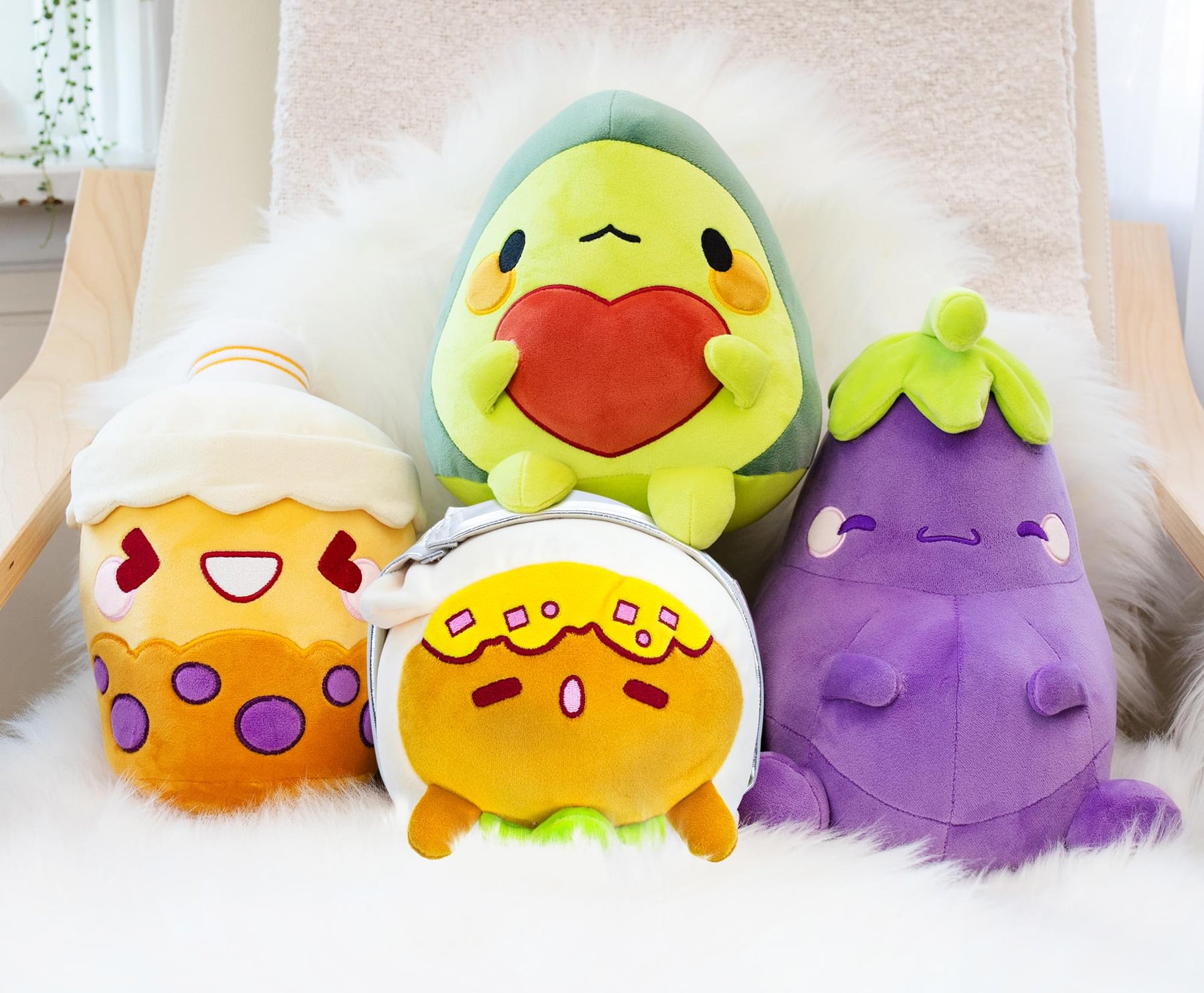 MochiOshis Burrito 10-Inch Character Plush Toy | Ryoto Burittoshi
THE ULTIMATE COMFORT FOOD: When you're feeling like a frozen burrrito, enjoy cuddling up with this exclusive MochiOshis plush toy. Full of character, this playful plushie has all the right ingredients for a fun time.
LIFE IS BURRITOFUL: Show you've got good taste in friends with Ryoto Burittoshi, who's filled with queso and guacamole detailing. This burrito even hugs itself, wrapped in faux foil to make sure every cuddle is warm and toasty.
DELICIOUSLY CUTE STYLE: There are layers to this burrito buddy. Crafted from high-quality polyester material, this cuddly plush companion is irresistibly soft and ready to wrap you in the comforts of friendship.
LOAD UP ON FUN: Take your comfort and cravings on the go. Made from scratch for the warmest of snuggles, this burrito plushie measures approximately 10 inches long. For the best care, spot cleaning is recommended.
OFFICIAL MOCHIOSHIS COLLECTIBLE: Get wrapped up in this officially licensed MochiOshis plush toy featuring Ryoto Burittoshi. This adorable burrito buddy is one of the many colorful personalities you'll meet on the Island of Oshi.
GET WRAPPED UP IN SNUGGLES
You'll never have to worry about spilling the beans with this exclusive Ryoto Burittoshi collector's plush from MochiOshis.
Boasting an impressive creative streak, Ryoto is a famous movie director on the island. He has no beef with making commercials for local businesses, even though it pays beans. While some may call his flicks cheesy, there's no denying that his work is multi-layered.
SHARE YOUR "OSHI" WITH THE WORLD
Anytime you're hankering for a hug, Ryoto is filled with all the right ingredients for a fun time.
This deliciously cute burrito has the look of a soft, faux tortilla shell and comes wrapped in shiny fabric resembling aluminum foil. Embroidered details mimic the appearance of all the traditional fixings you love. Foodies can be sure that the polyester-filled ingredients of cheese, beans, and guac make for the best of hugs.
Loaded up with all your favorites comes this officially licensed plush toy collectible from the MochiOshis food series.