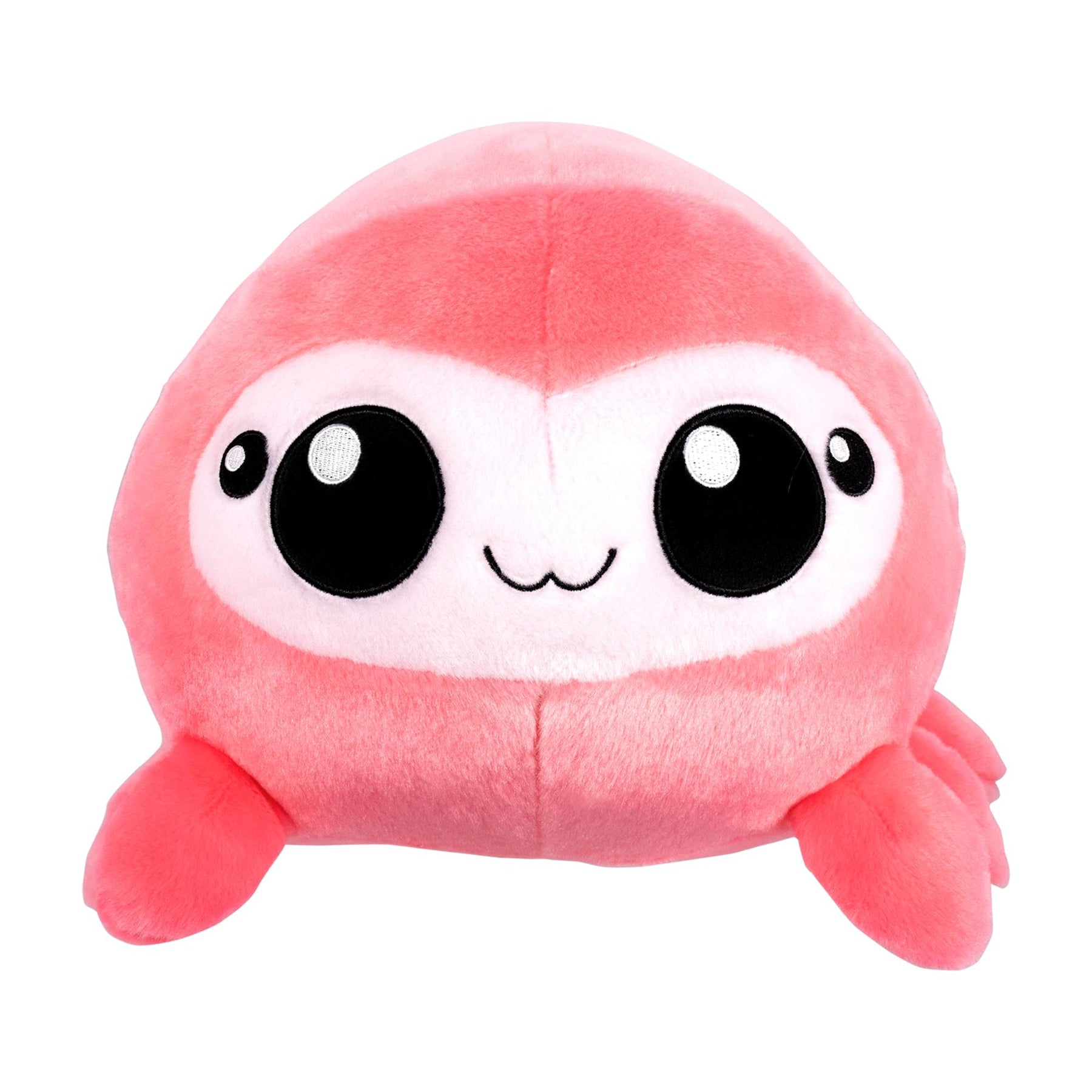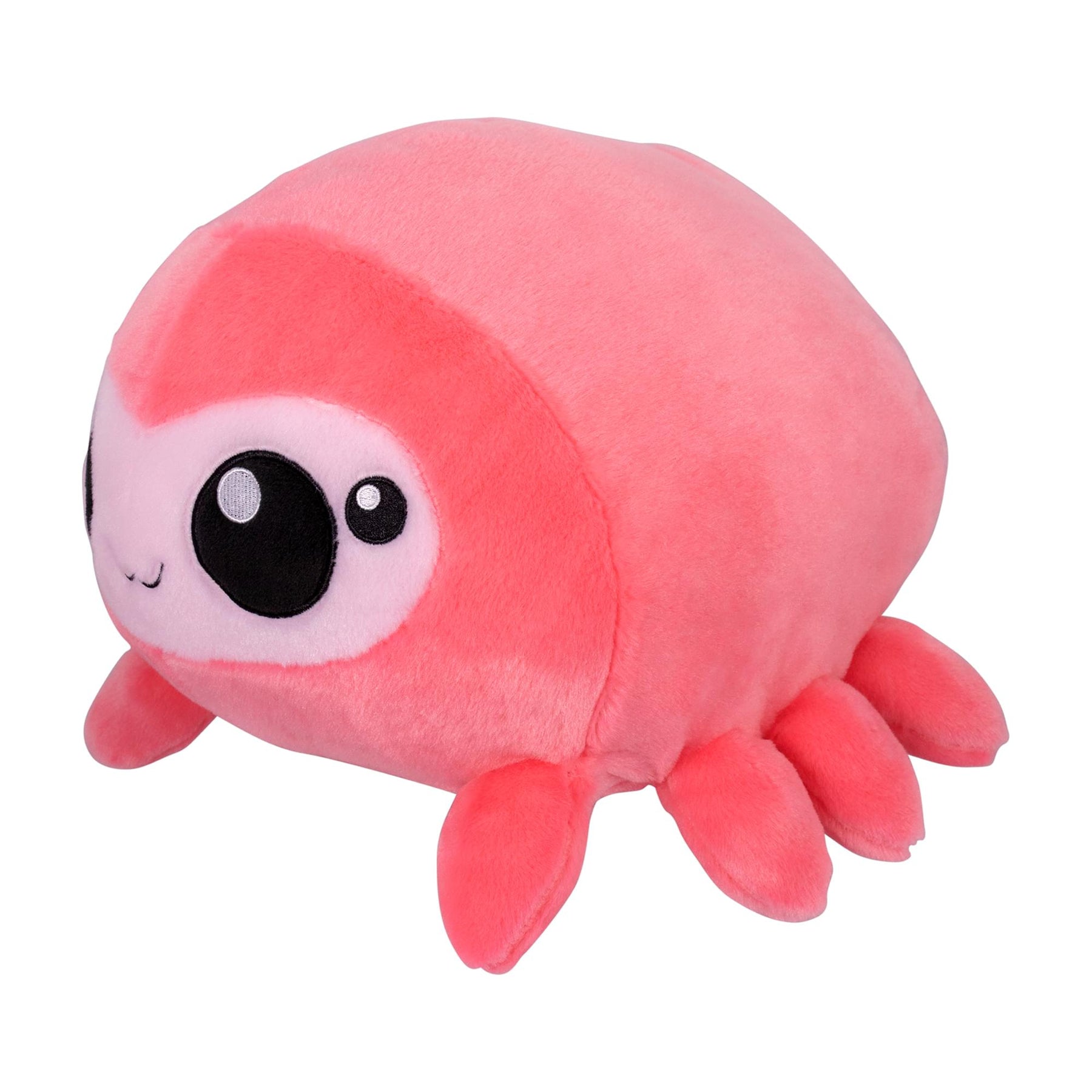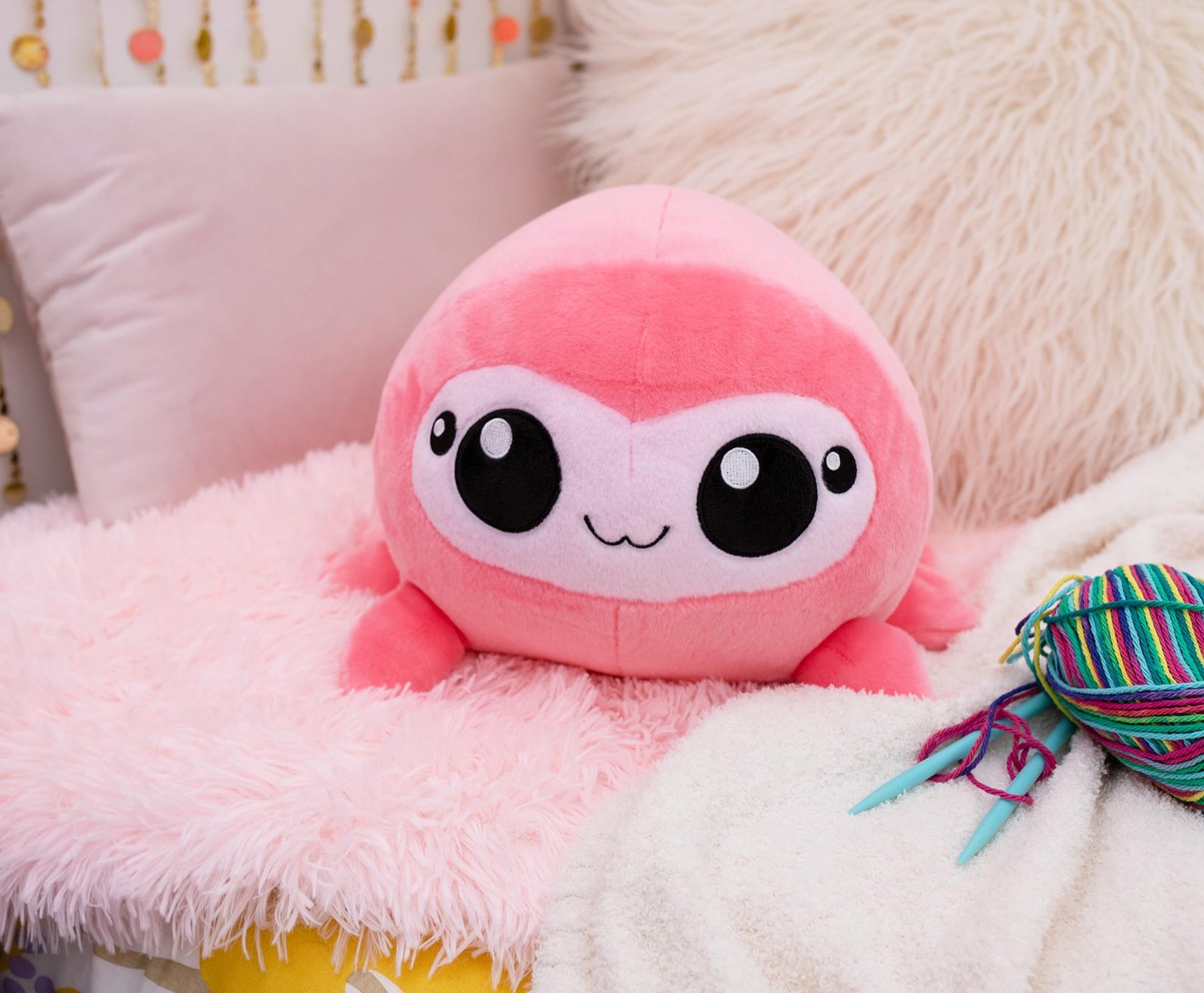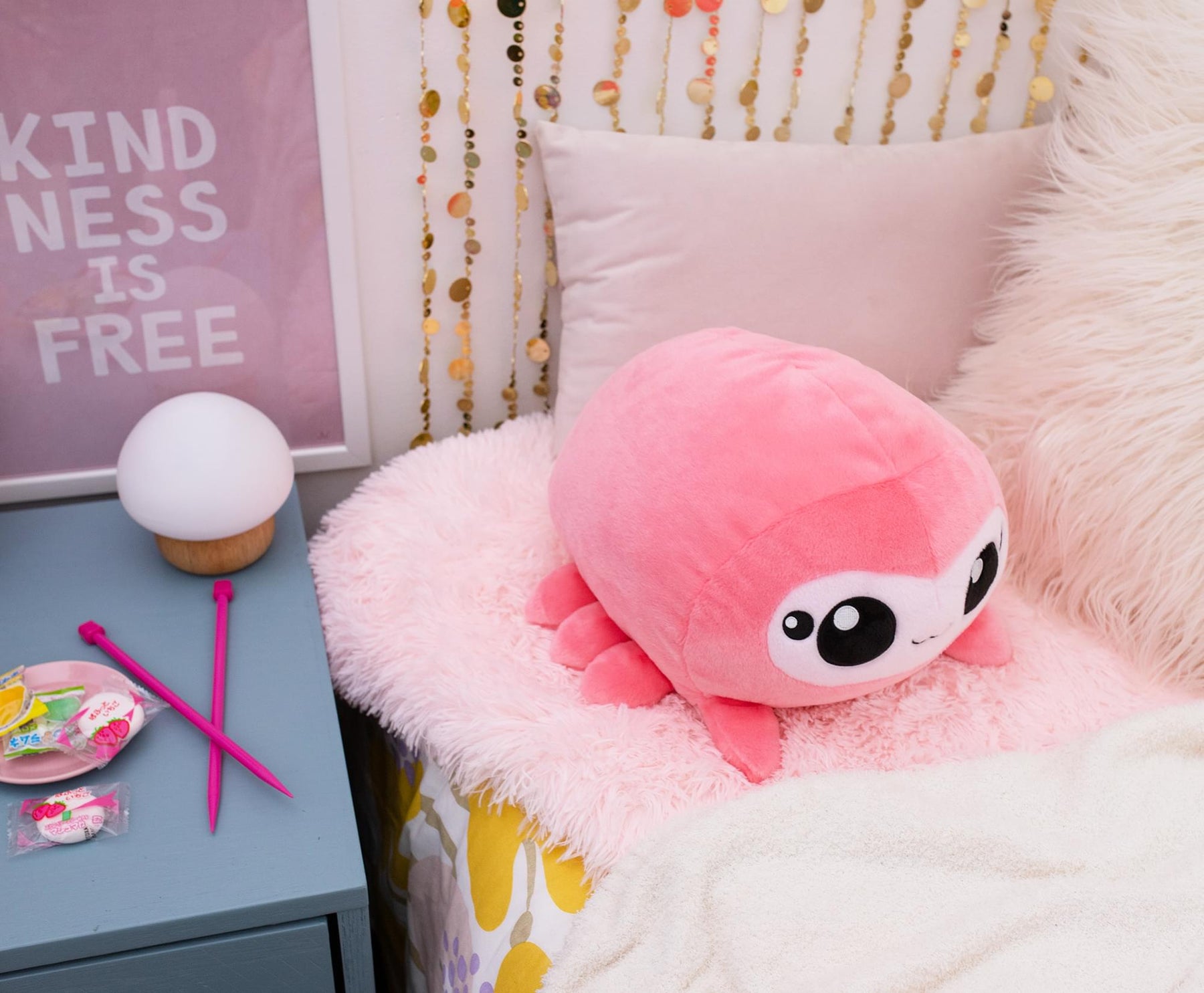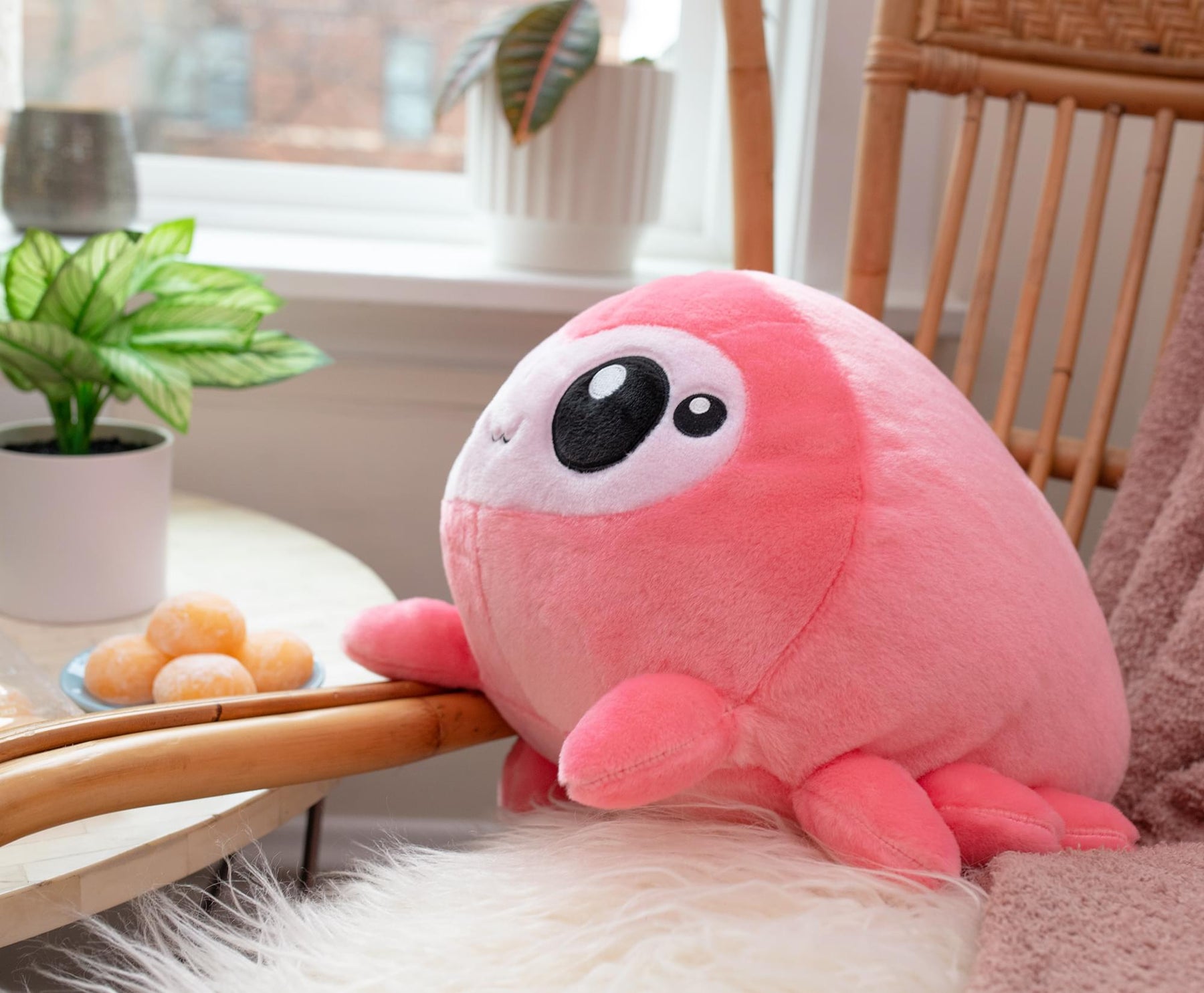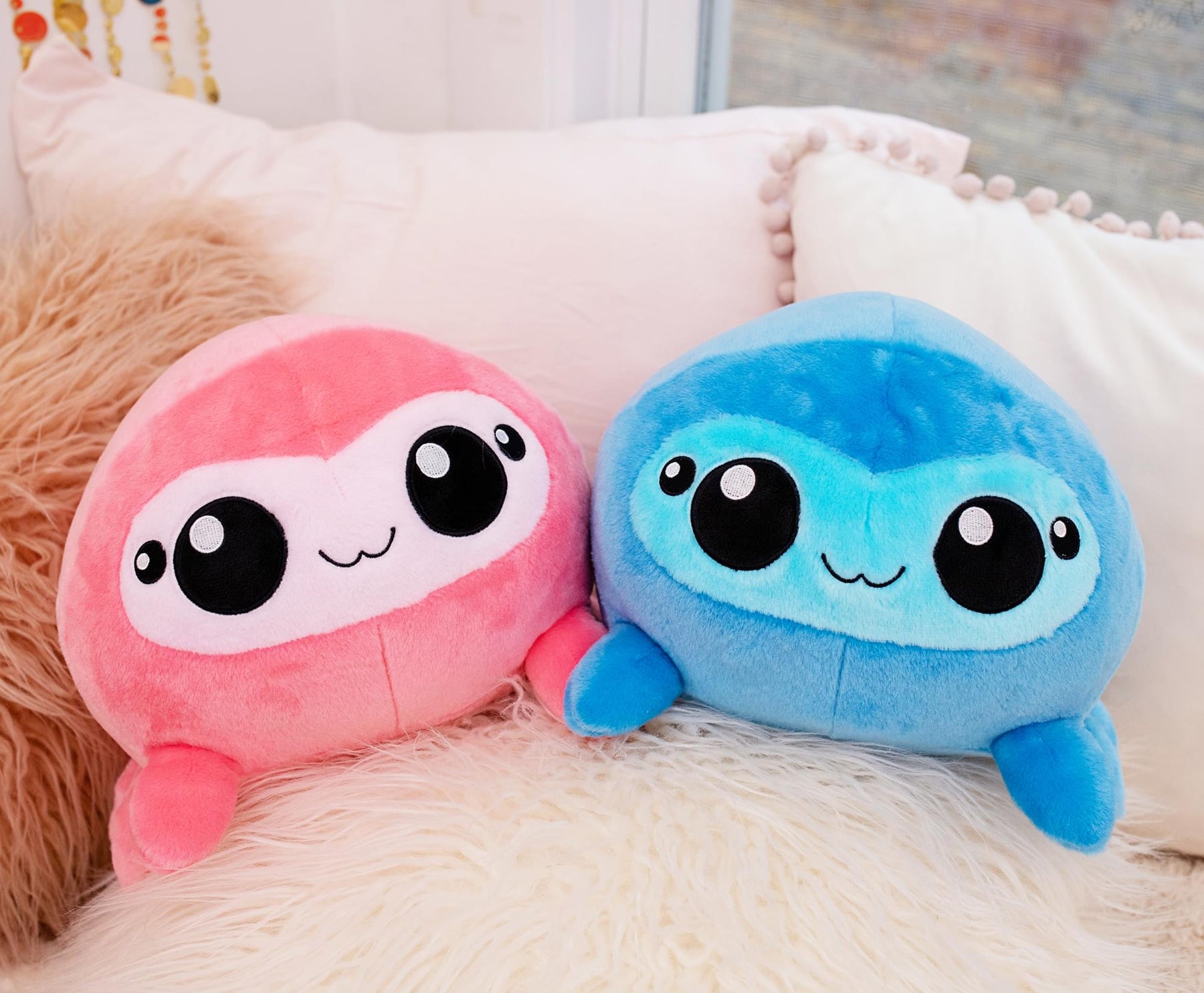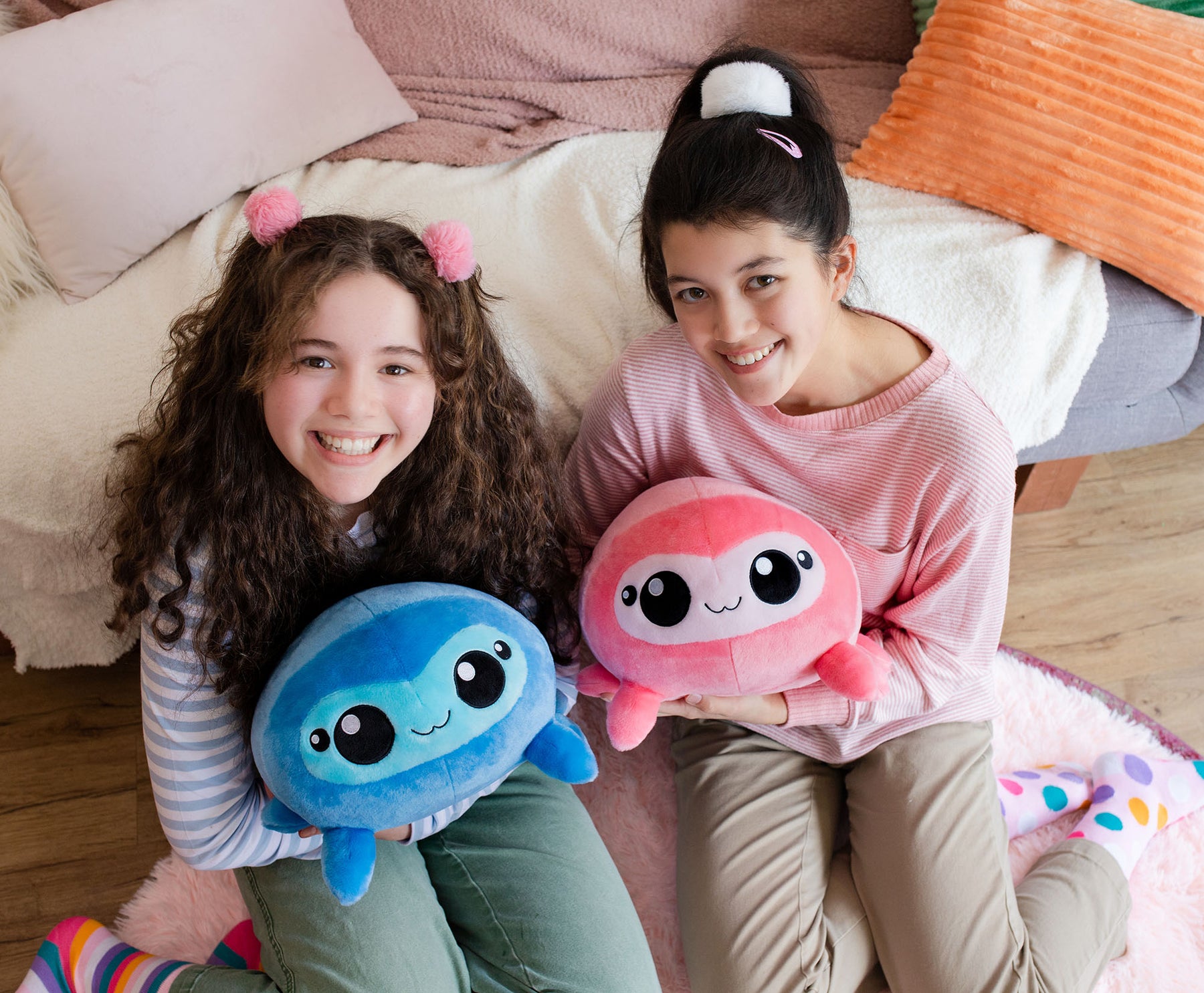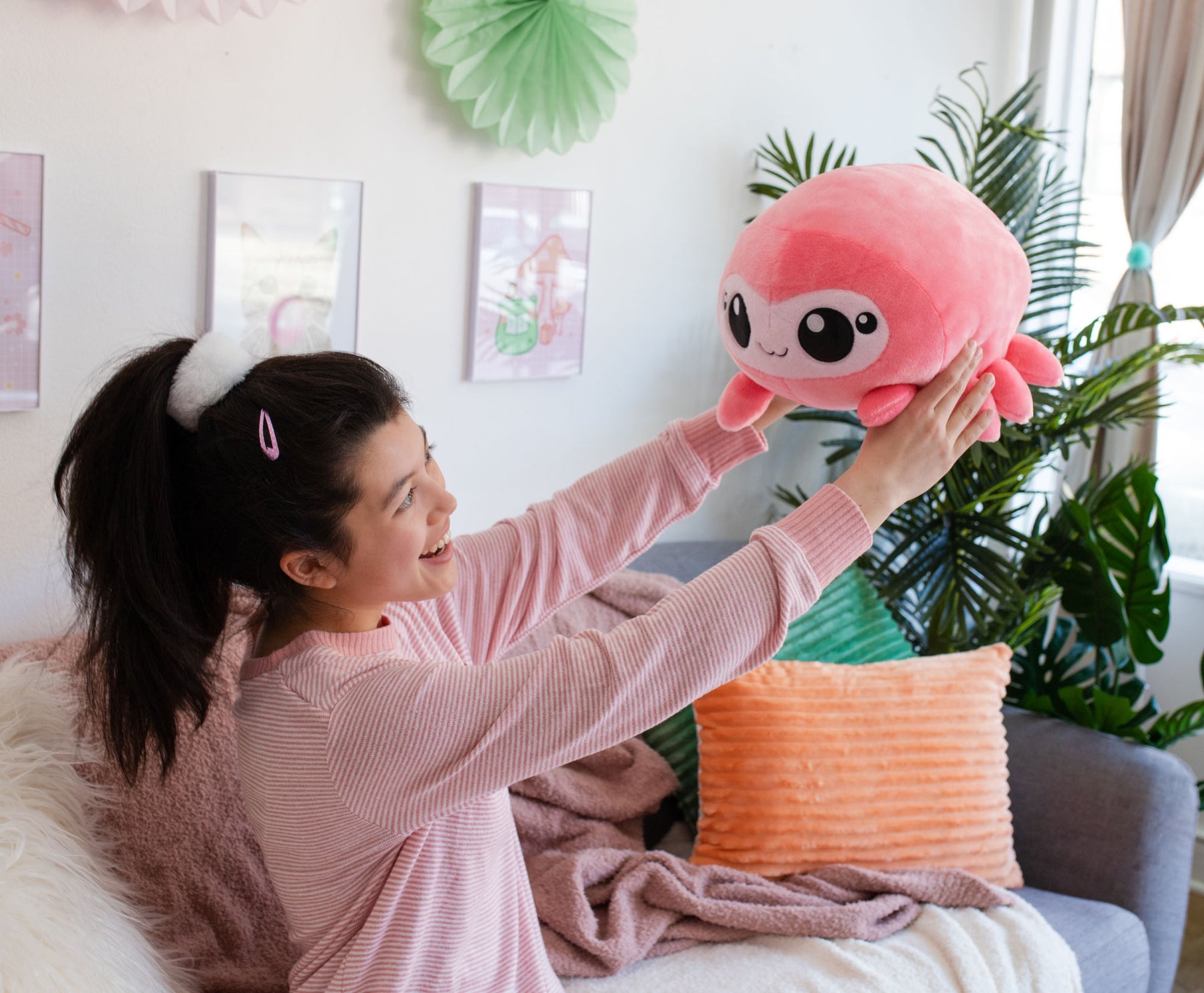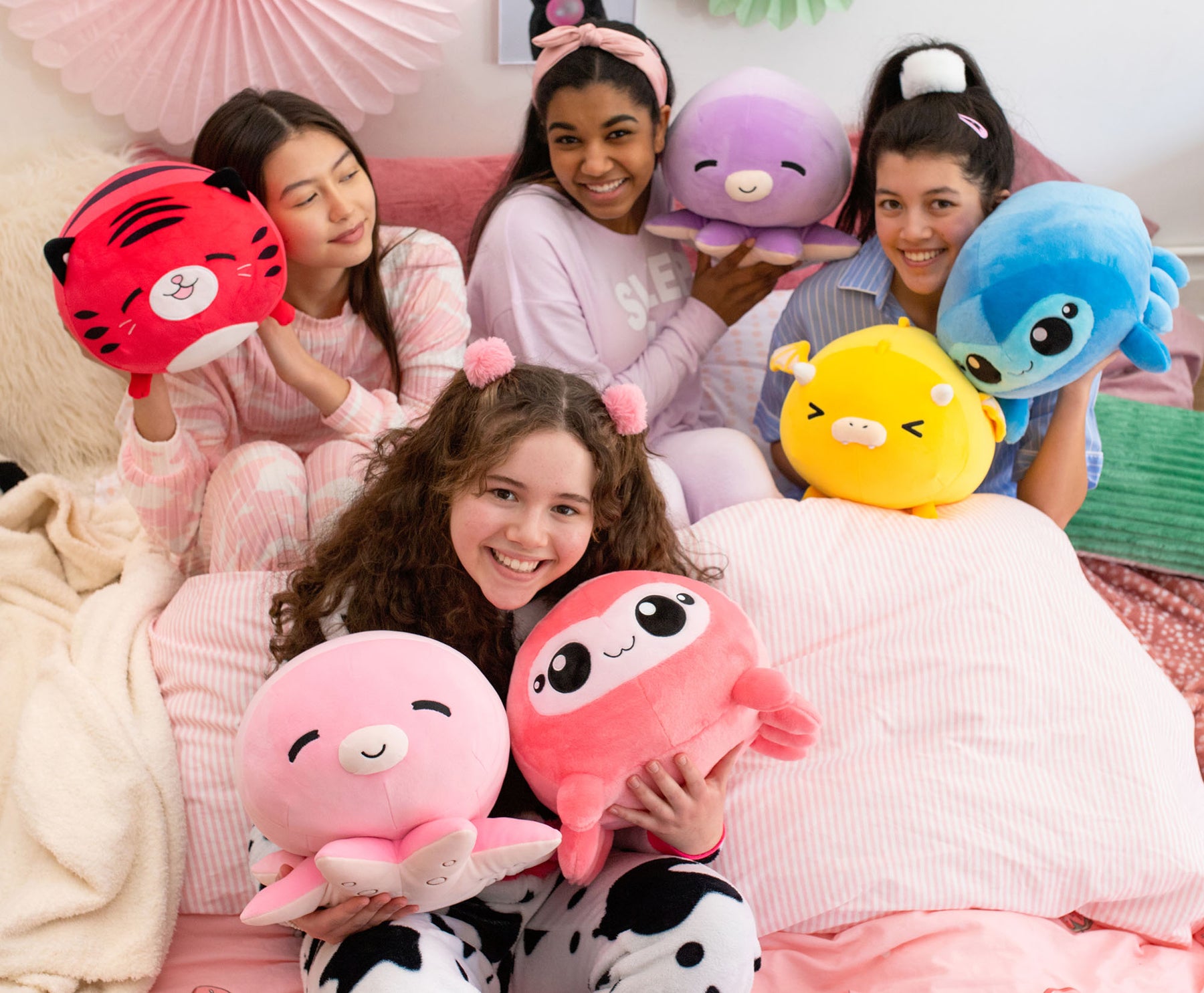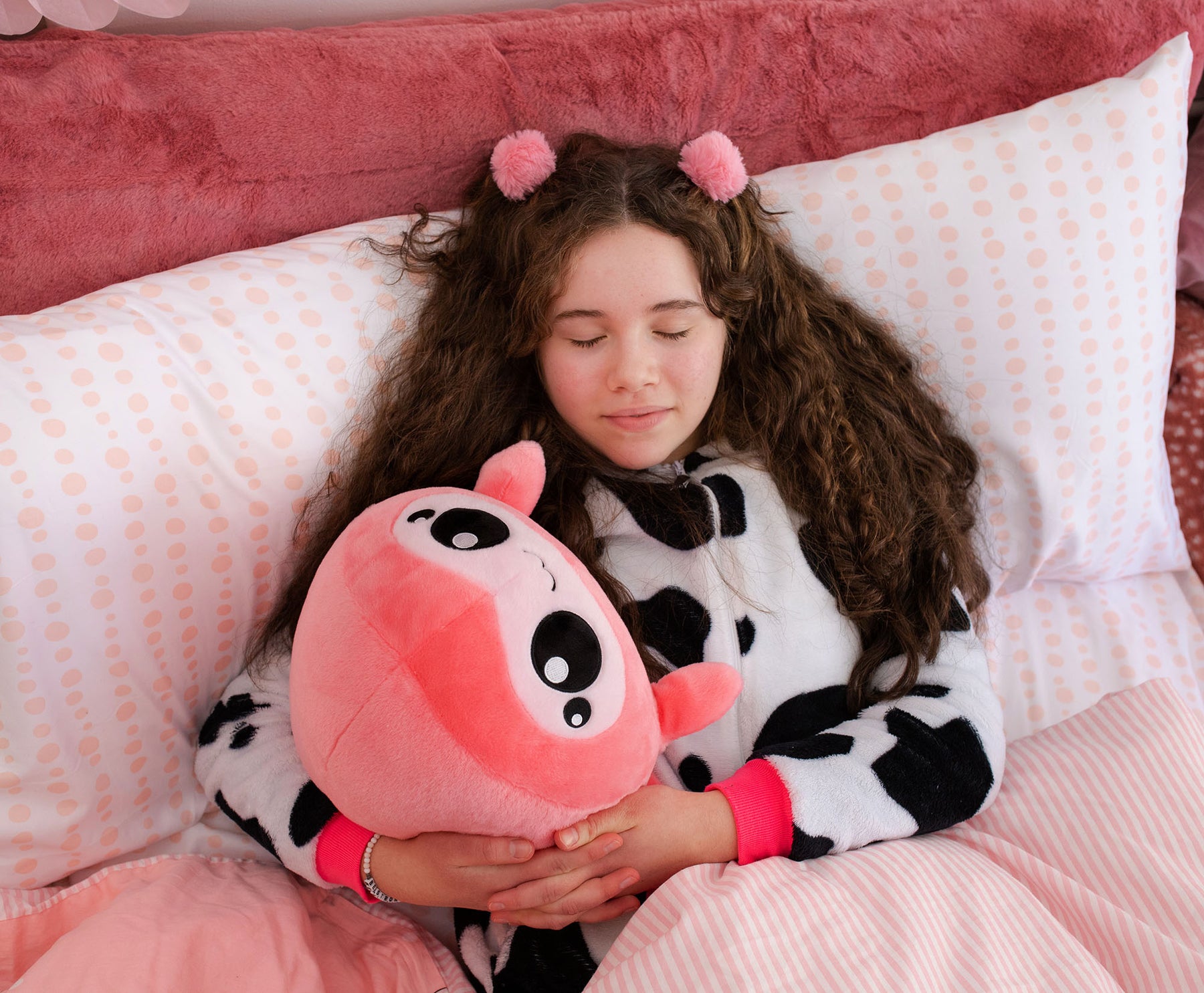 MochiOshis 12-Inch Character Plush Toy Animal Pink Spider | Wakana Webboshi
A FRIENDLY ISLAND INHABITANT: This cuddlesome explorer is venturing out from it's hidden paradise to bring a little cuteness to your land. Part of the exclusive MochiOshis plush toy series inspired by the kawaii Japanese cultural phenomenon.
A COMFORTING COMPANION FROM PARADISE: Wakana Webboshi the pink spider is one of the most precious creatures from the Island of Oshi. This adorable stuffed animal is spinning up excitement with its large, expressive eyes and friendly smile.
THE FIRST EXPLORERS HAVE ARRIVED: A collectible stuffed animal detailed using the highest quality polyester material for an extra huggable design. Soft to the touch, this plush pal has emotive features that will have you crawling with joy.
BRING HOME THIS CUDDLY CRITTER: This cute MochiOshis plushie is the perfect size to cuddle and collect for your web of friends. Measures approximately 12 inches of pure, huggable squish. For the best care, spot cleaning is recommended.
PLUSH TOY COLLECTIBLE: Discover a piece of paradise with this exclusive MochiOshis character plushie featuring the eight-legged Wakana Webboshi. Always ready for any sticky situation, you can count on this precious cuddle buddy to stay by your side.
SHARE YOUR "OSHI" WITH THE WORLD
Crawl into adventure with this precious MochiOshis plush toy collectible. The adorable Wakana Webboshi has eight legs for spinning up fun and snuggles. She's crawling with cuteness, featuring a kawaii chibi design and colorful pastel style.
This cuddly pink critter makes for the perfect companion. The furry, textured surface is delicately stuffed with plush polyester fabric for even better hugs. You can be sure this friendly arachnid will stick with you through all the snuggles and excitement. Take great pride in keeping it "Oshi" with this exclusive MochiOshis Wakana Webboshi Plush Toy.
A SNUGGLE BUDDY FOR YOUR ADVENTURES
Wakana Webboshi is a fashion designer who can really spin a yarn. She knits faster than anybody, and each stitch is a work of art. Her career has legs, and she hopes to catch you in one of her webs on the runway.
CHARMING PLUSH TOY COLLECTIBLE
Somewhere off the coast of Japan, hidden from any map or prying eye, is the island of Oshi. Legend has it that the name was given by its colorful, cuddlable citizens, who feel they inhabit the most beautiful place on earth. Each region of Oshi is said to be perfectly suited for the various animal species that have made the island their home.
These adorable inhabitants are known as MochiOshis. For the first time ever, they are venturing out to share a bit of "Oshi" with the rest of the world. Choose from six plush pals to befriend, including Wahiko Webboshi, Wakana Webboshi, Fumiho Firoshi, Puyumi Purroshi, Ibuki Inkyoshi, and Izumi Inkyoshi. (Each sold separately.)