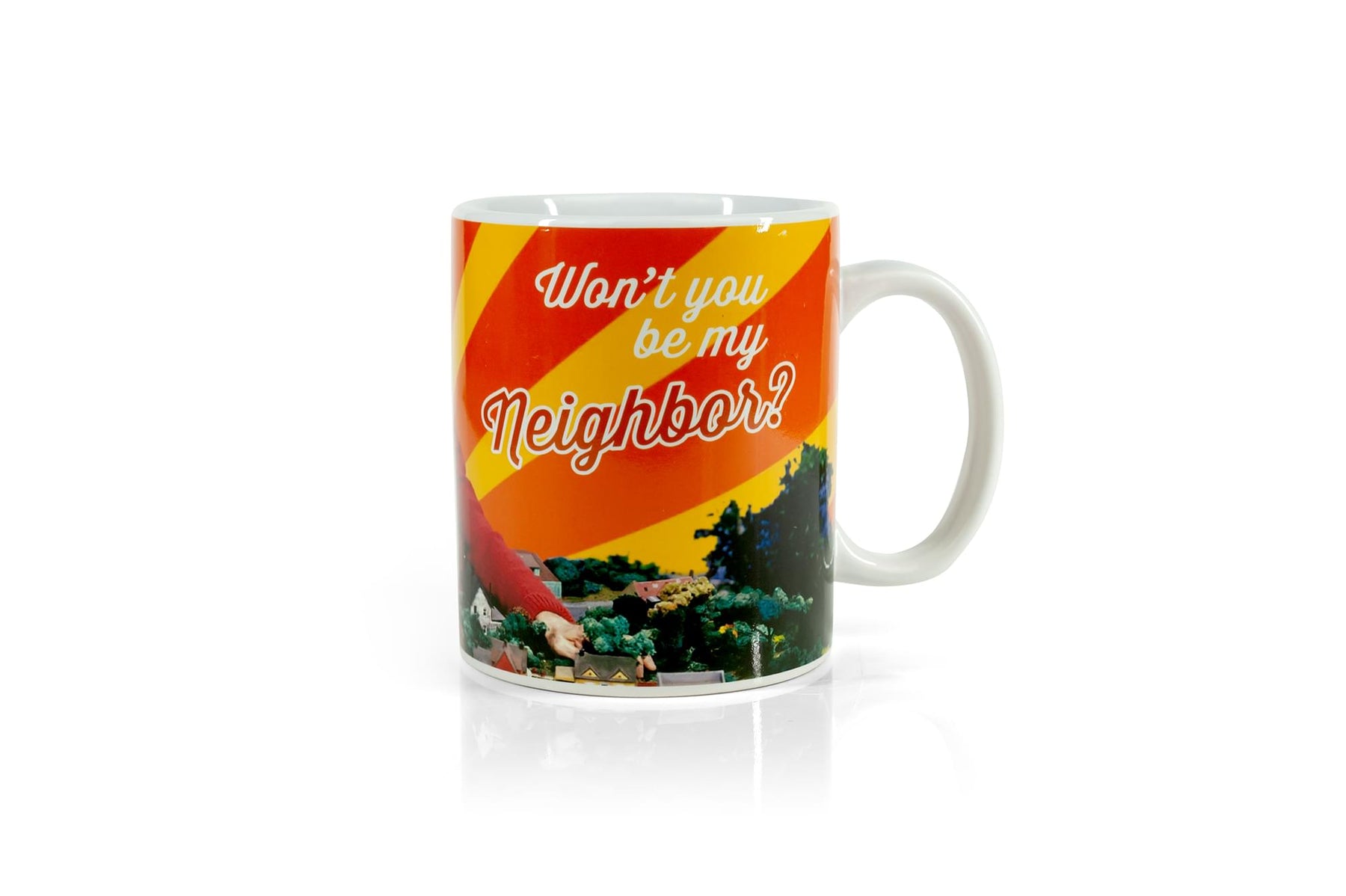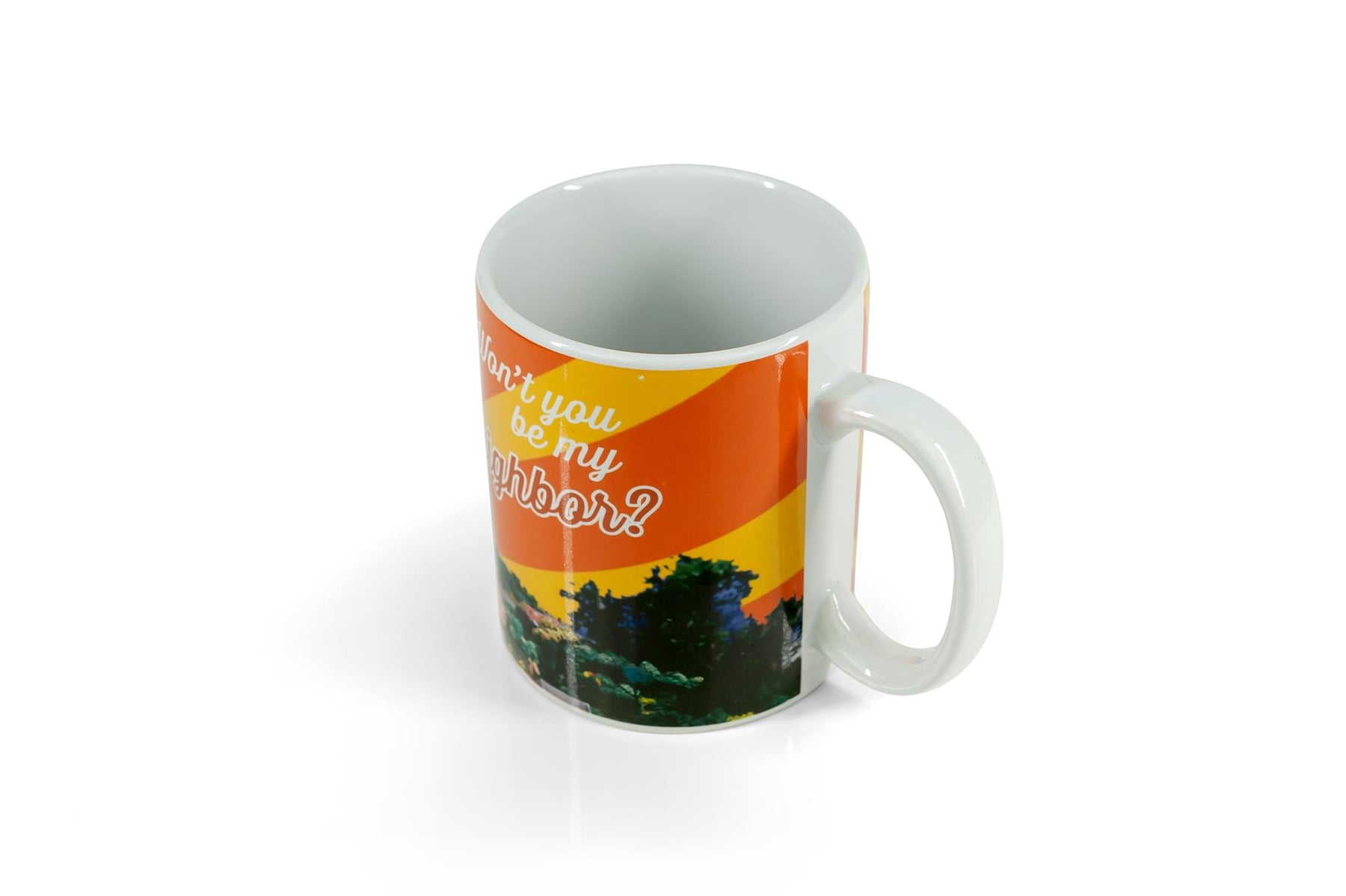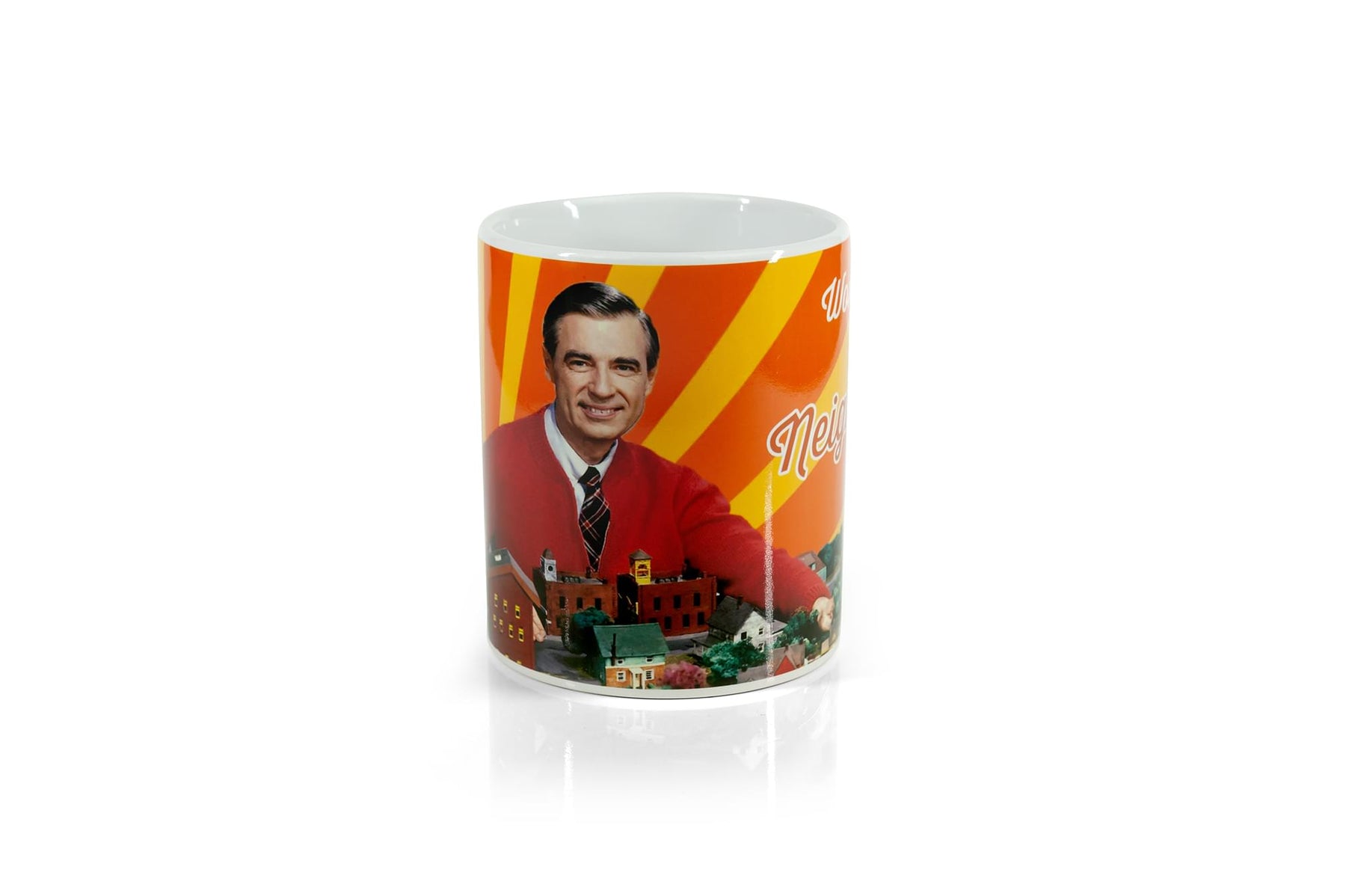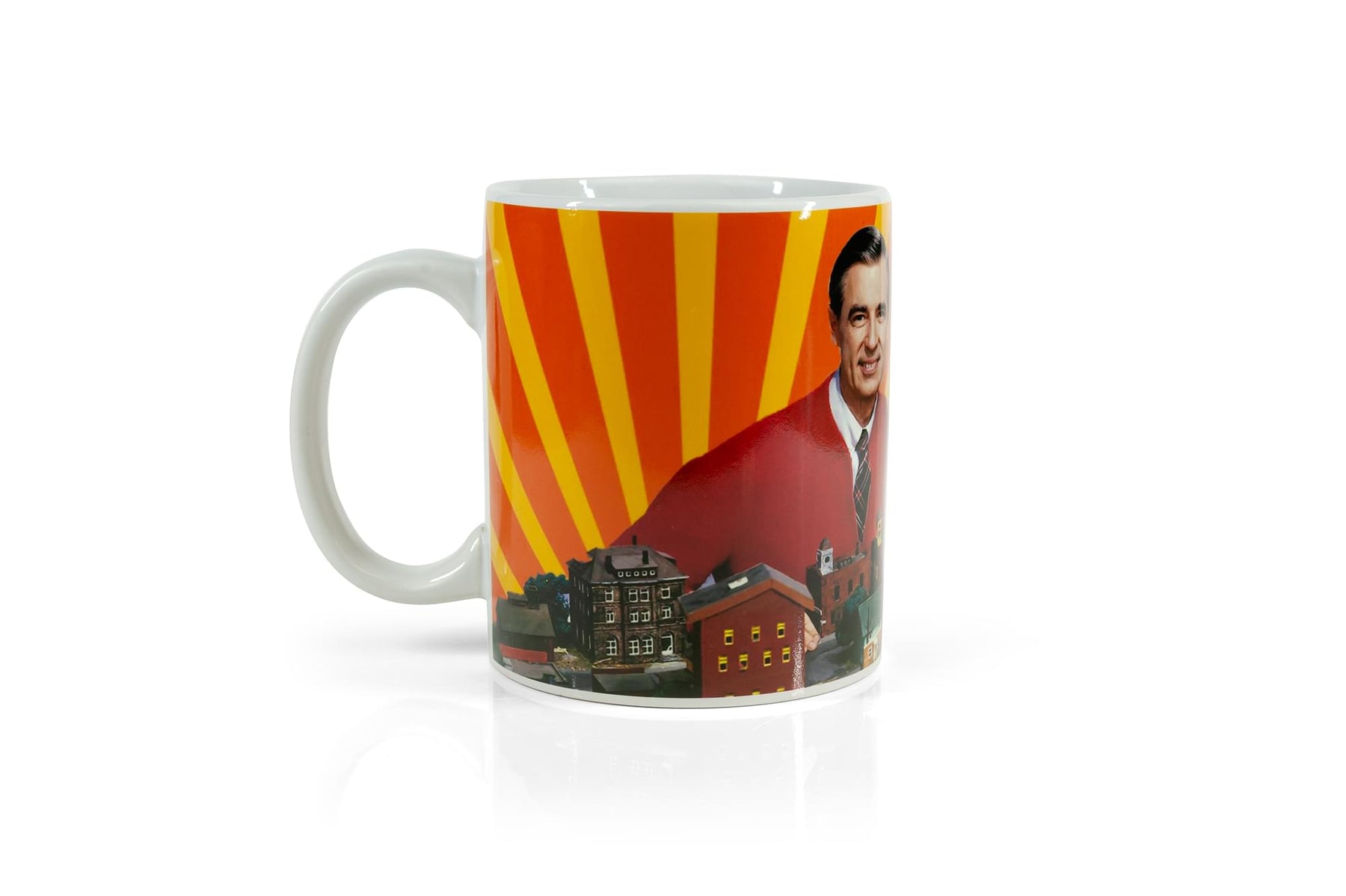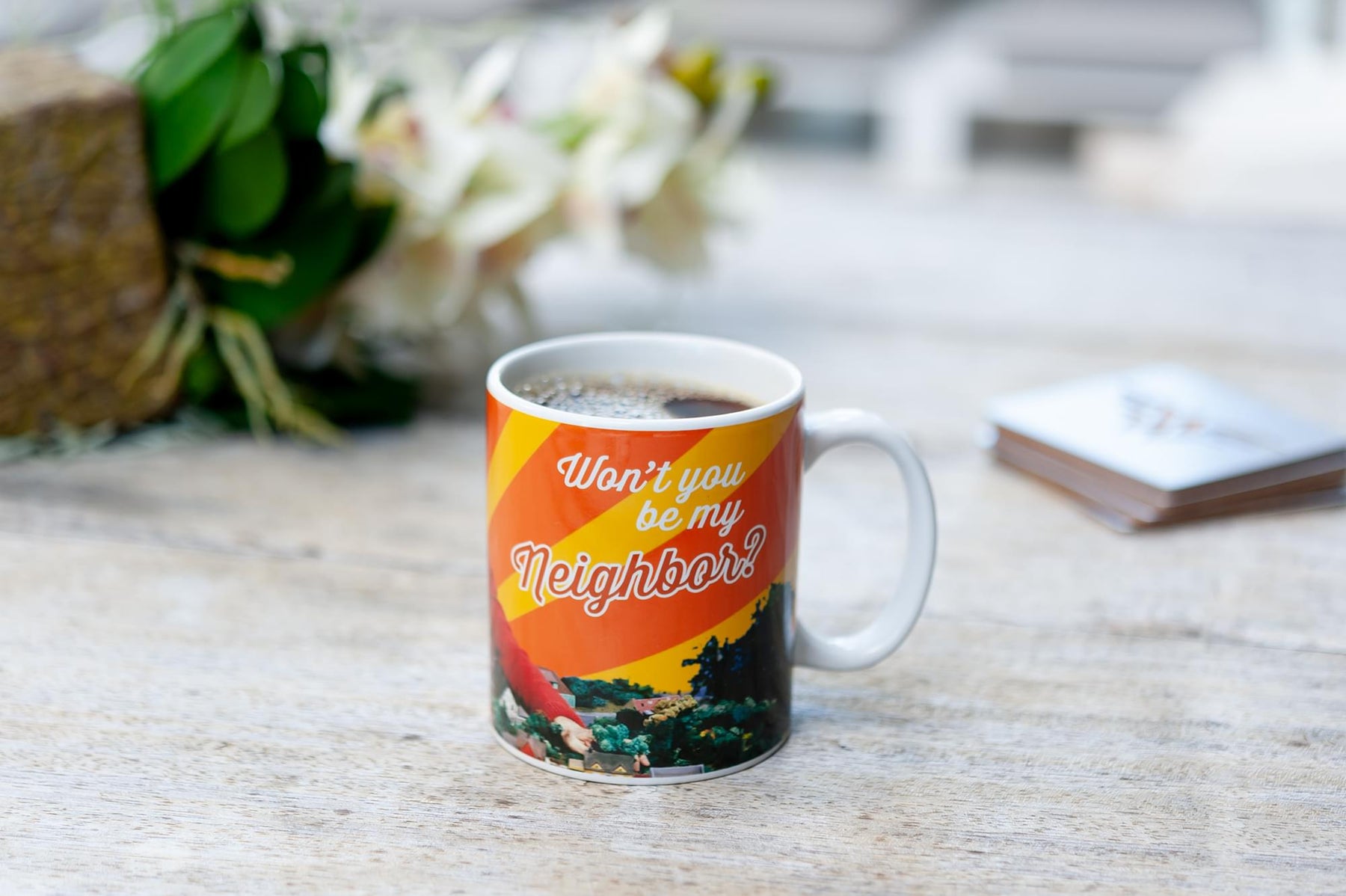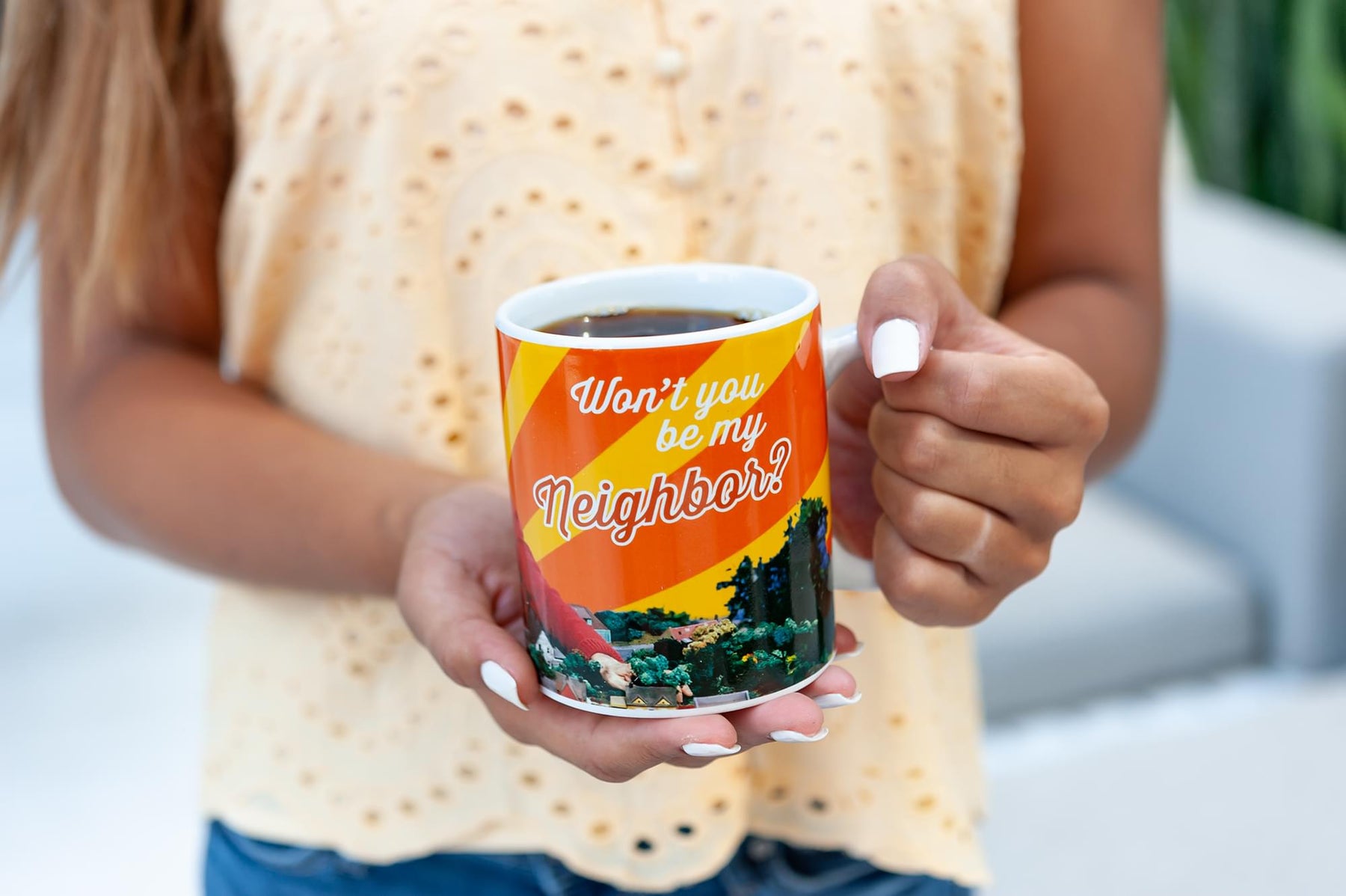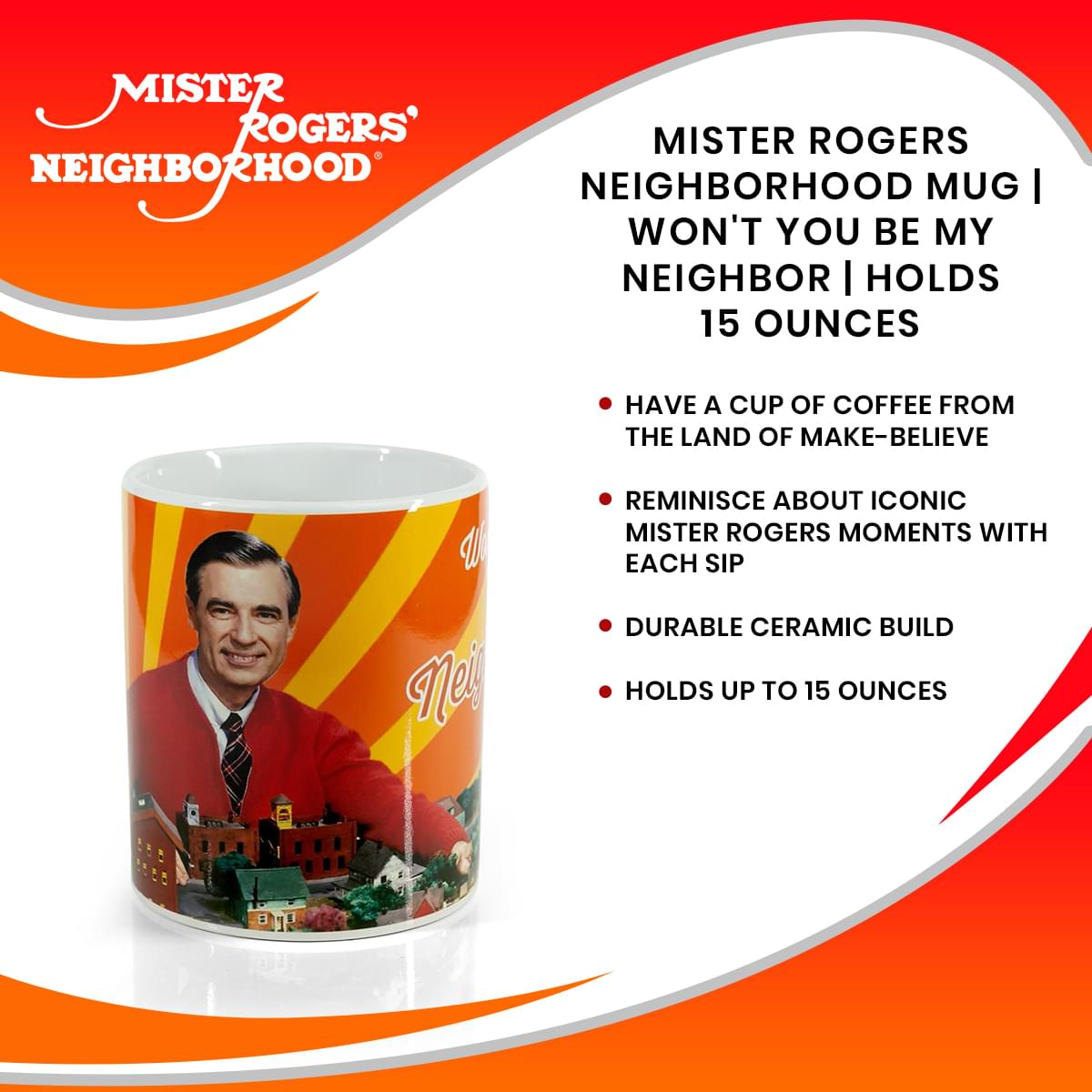 Mister Rogers Neighborhood Mug | Won't You Be My Neighbor | Holds 15 Ounces
IT'S A BEAUTIFUL DAY FOR A COFFEE MUG: Hello there, neighbor. If you're looking for a wonderful coffee mug to add to your collection, we'd like to invite you to consider this Mister Rogers themed coffee cup!
FEATURED IN HIS FAVORITE CARDIGAN: Fans of the series will know how much our favorite neighborhood host cherishes his cardigans. This mug depicts Mister Rogers in his red cardigan overlooking the Neighborhood of Make-Believe.
CRAFTED BY A NEIGHBOR FOR A NEIGHBOR: Made of high quality ceramic, this Mister Rogers themed mug holds up to 15 ounces of your preferred beverage, and is best cared for by hand washing only. Enjoy your favorite hot or cold drinks along with an episode of Mister Rogers' Neighborhood!
NEVER STOP LEARNING FROM MISTER ROGERS: Inspiring millions over the decades, Mister Rogers is a beacon of inspiration for many to be wholesome and good. This mug is designed to refresh, inspire, and uplift anyone who chooses to drink from it.
A COLLECTIBLE MUG & PERFECT GIFT: A unique mug such as this will make a perfect addition to anyone's collection! Grab a Mister Rogers coffee mug for yourself and gift one to the neighbor who needs it most in your life.
HELLO THERE, NEIGHBOR

If you're looking for the most wholesome coffee mug on the planet, well this mug may just be a contender. Featuring the legendary Mister Rogers, this mug offers an overview of Mister Rogers' Neighborhood with Mister Rogers himself overlooking the town inspiring us to be better neighbors towards one another. The orange and yellow sunburst reminds us how happy Mister Rogers' neighborhood can truly be. Wake up each morning with a cheerful cup of coffee from the neighborhood.


LOADED WITH NOSTALGIA

Fans who grew up with Mister Rogers will love having this mug among their collection of favorite drinkware. The memorable line featured on the mug will have fans gushing at the wholesome memories and lessons that they hold so dear in regards to Mister Rogers. A wonderful and unique treasure, this mug will make a perfect addition to your collection or a thoughtful gift to the Mister Rogers fan in your life. Take a trip down memory lane and grab this Mister Rogers cup today!
Read All About It on Our Blog
Trending Geek