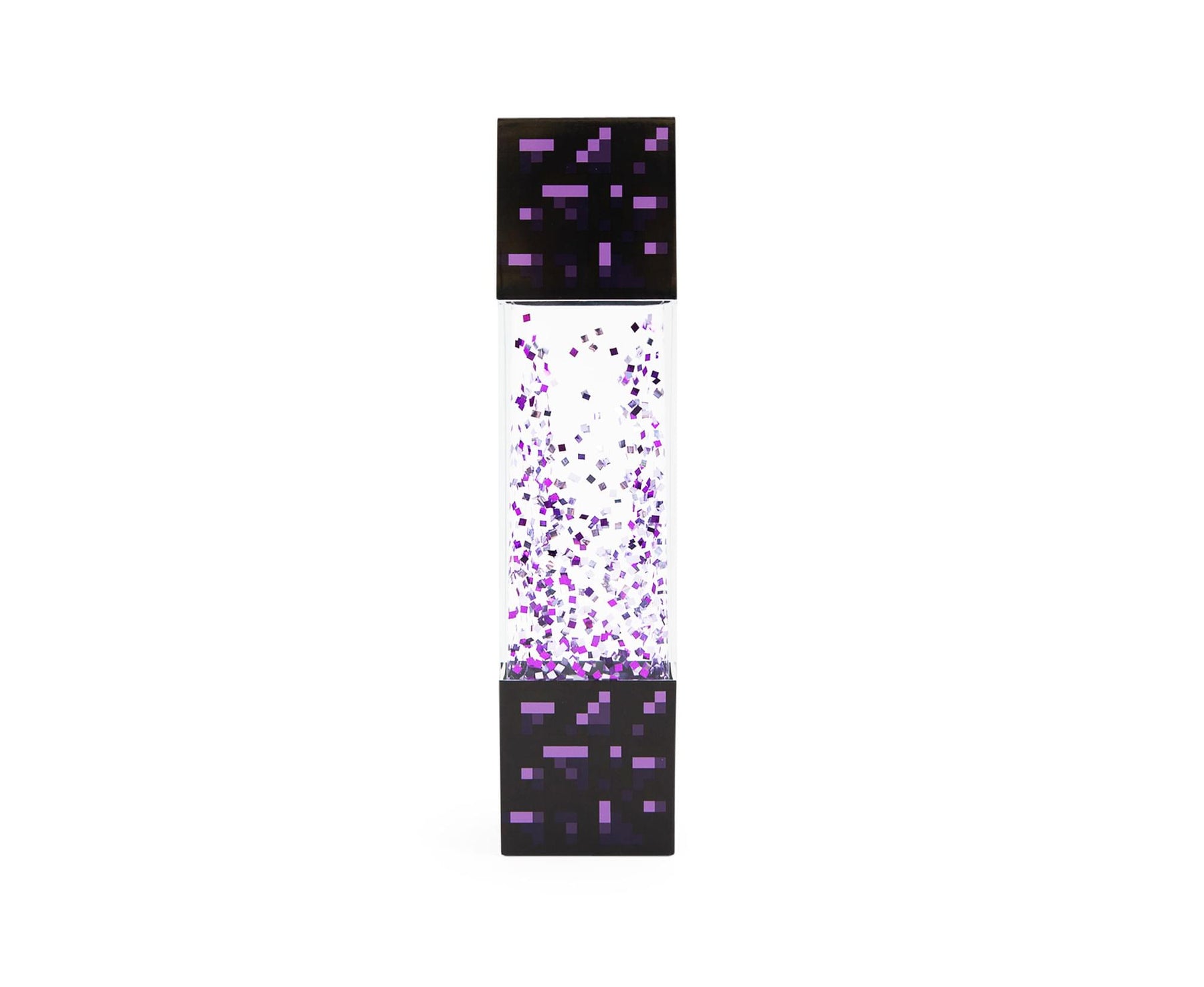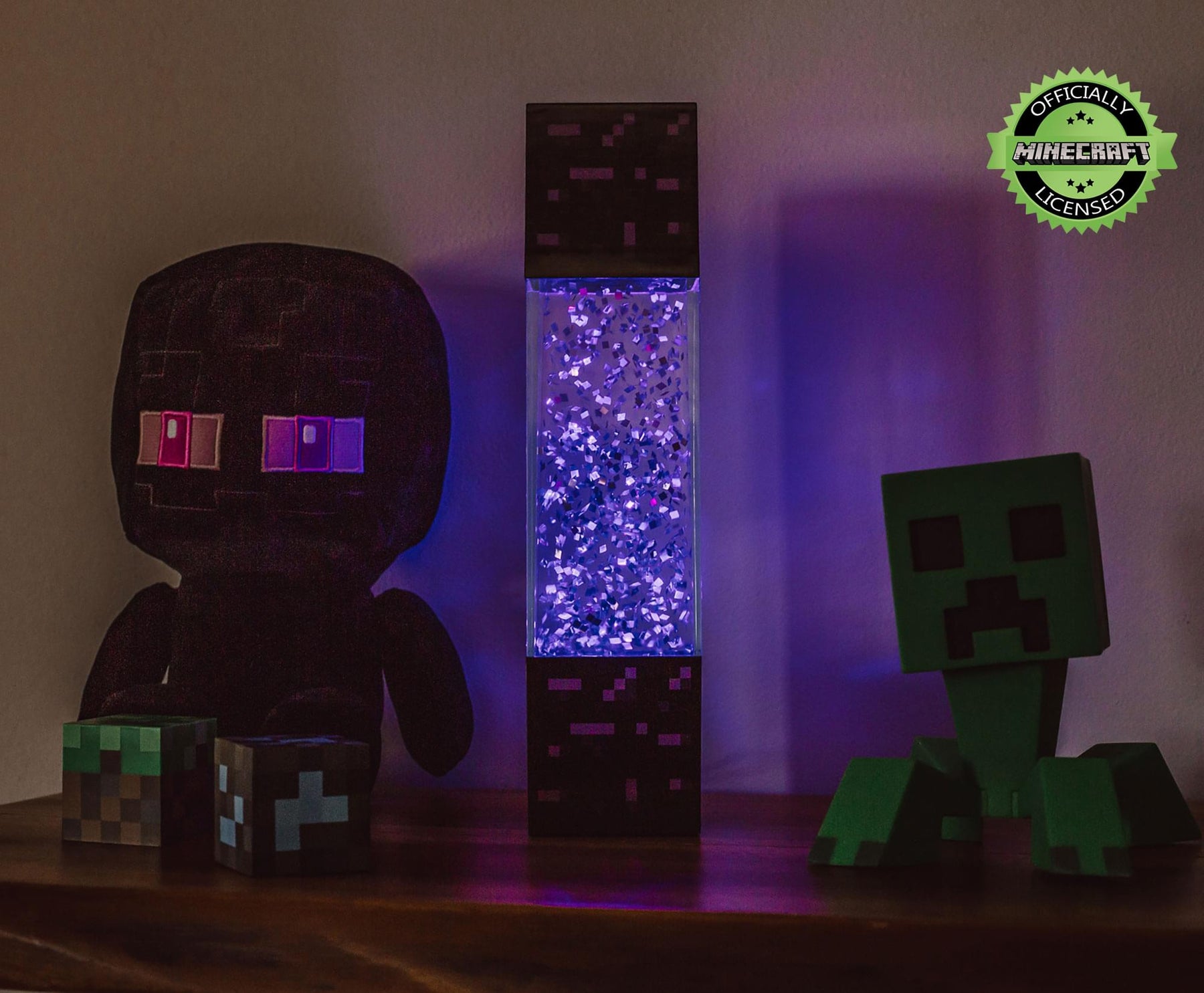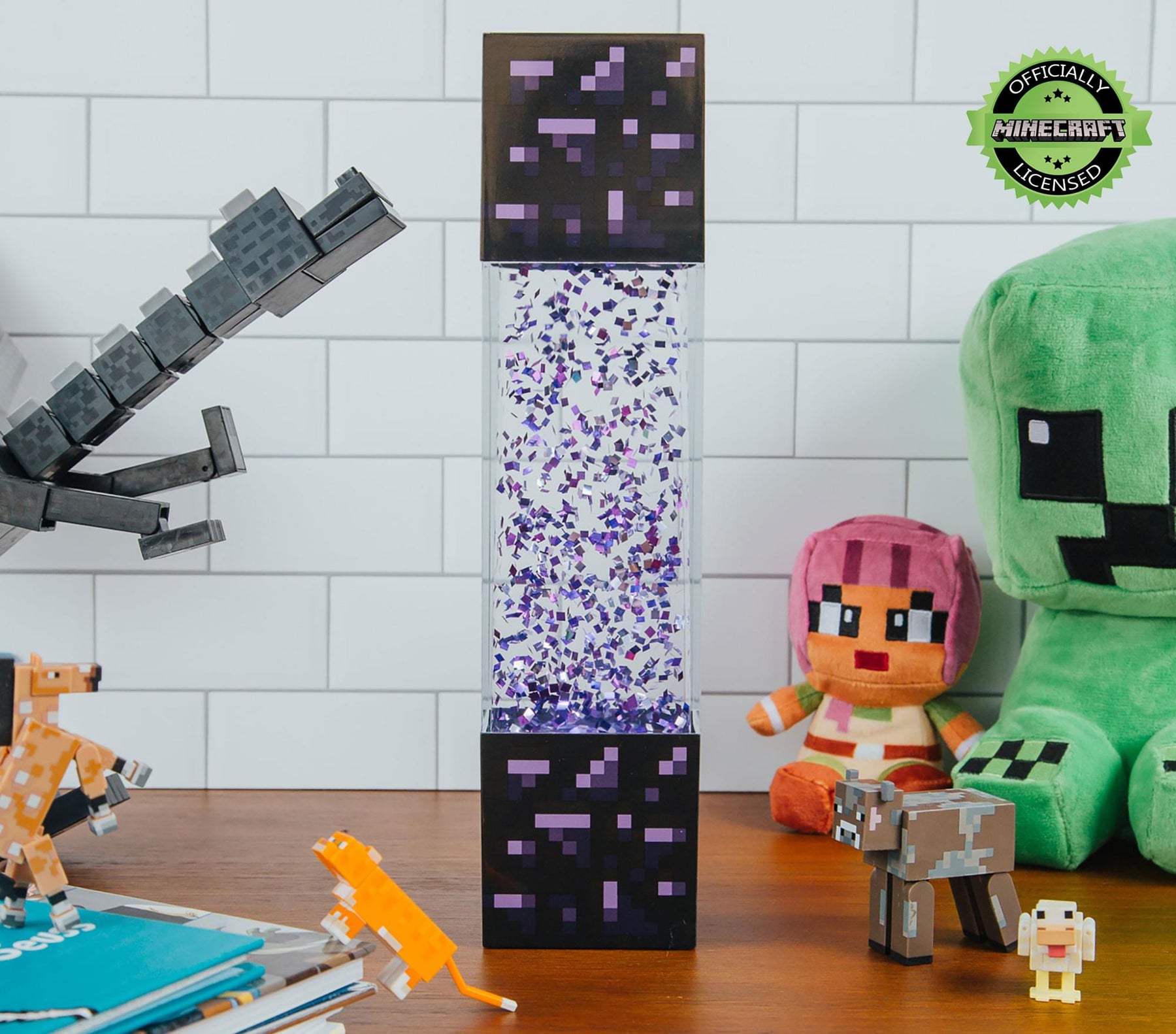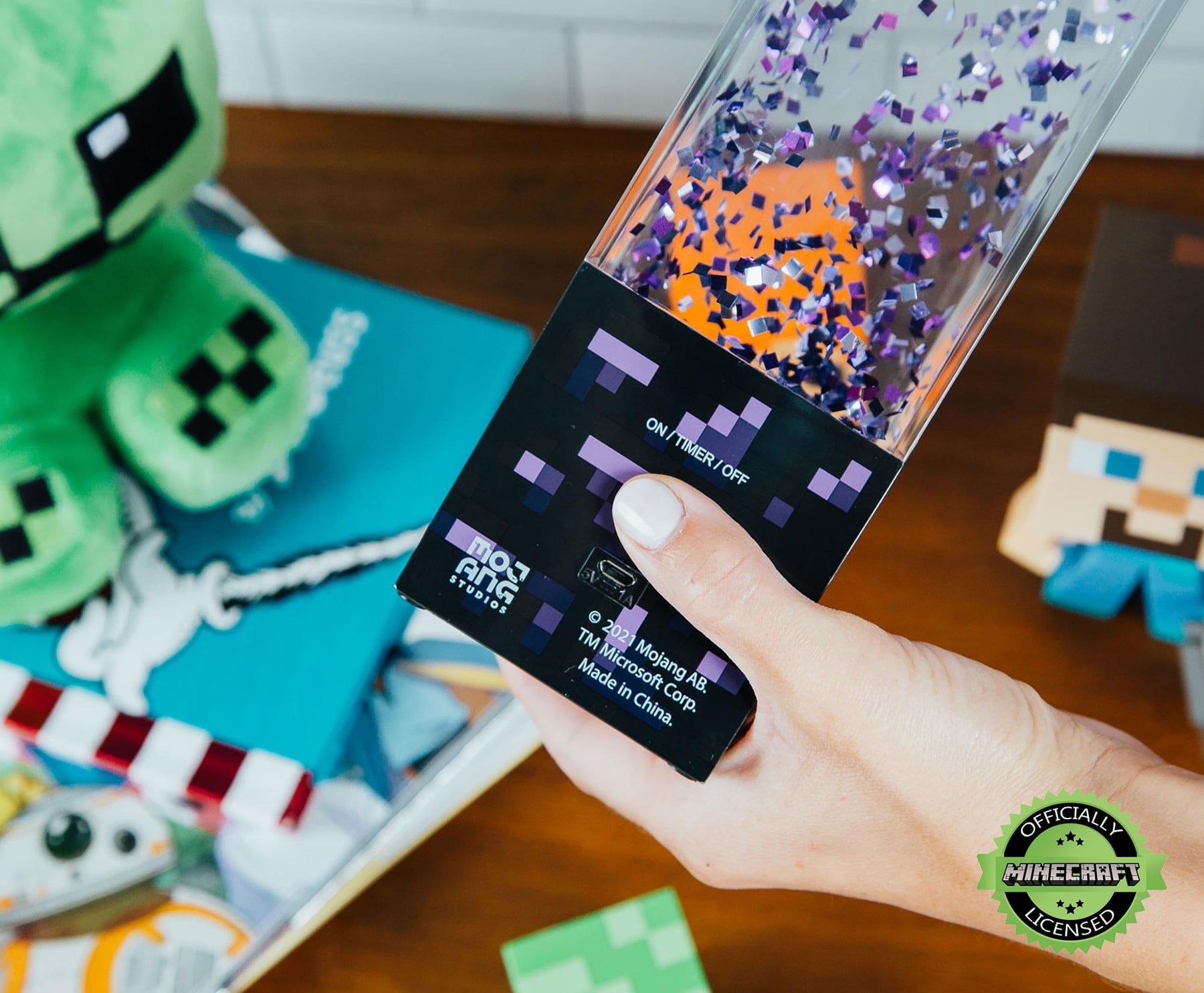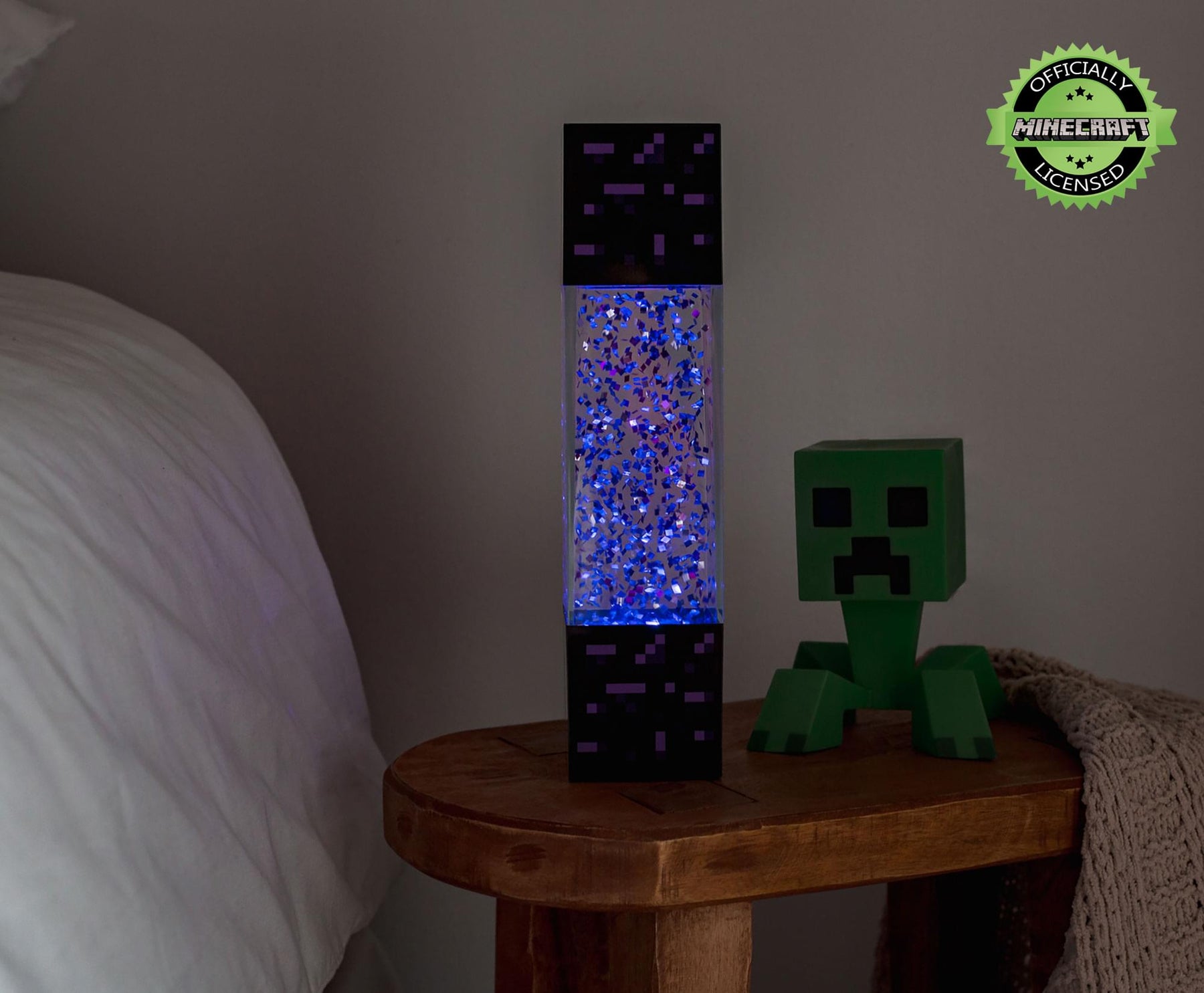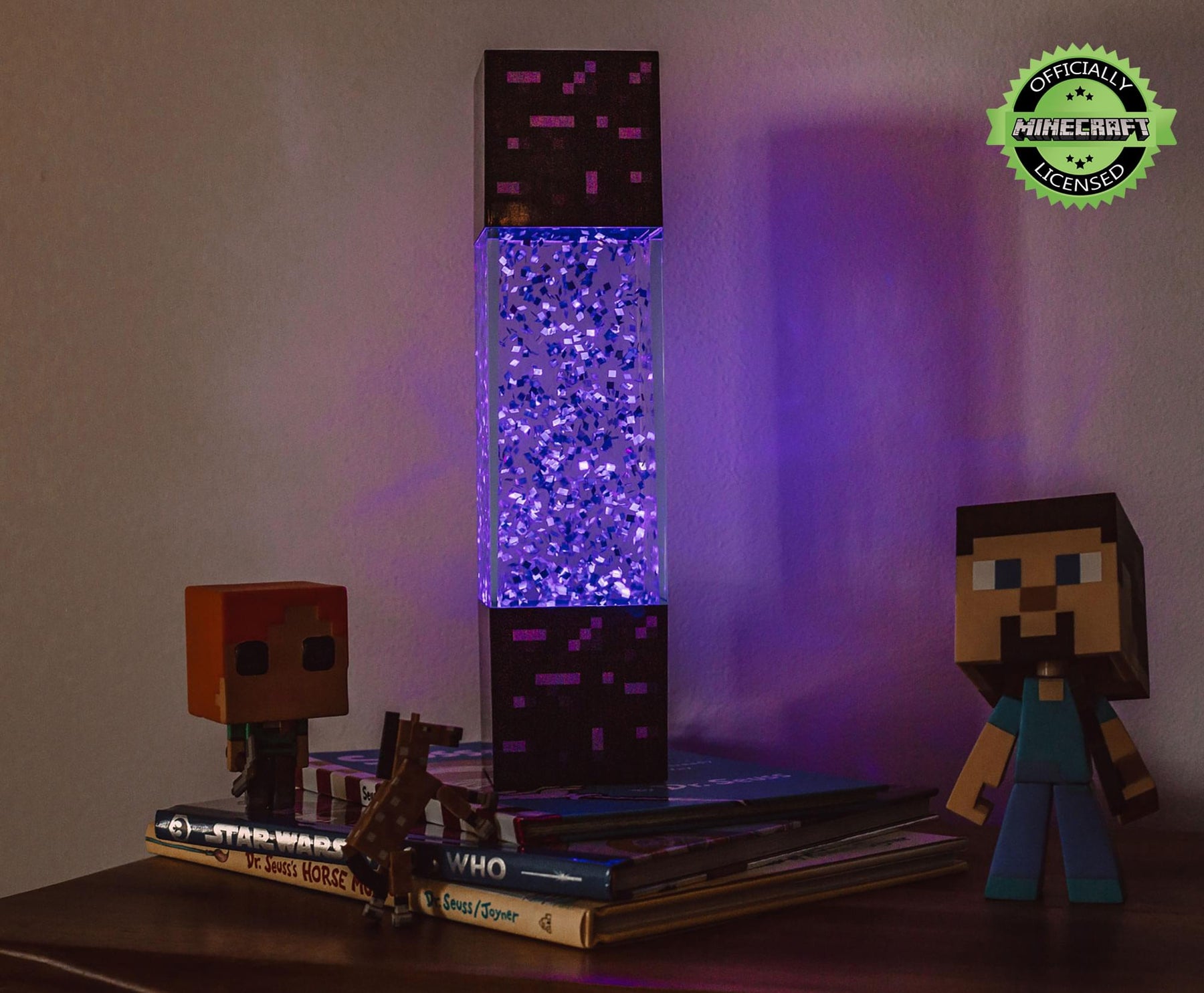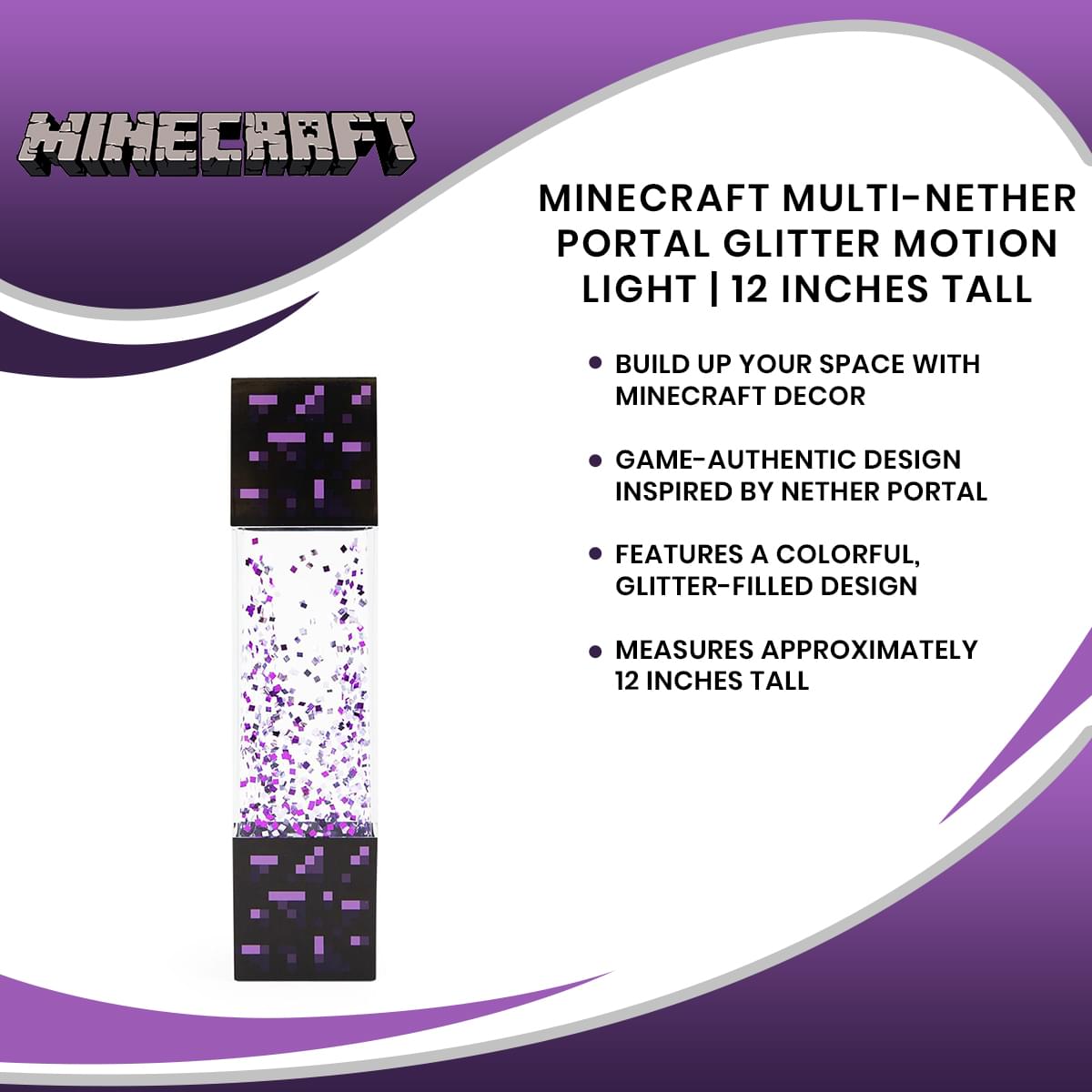 Minecraft Multi-Nether Portal Glitter Motion Light | 12 Inches Tall
Build Your Perfect Space: This Nether Portal mood light adds a little bling to any Minecraft fan's gaming space. Although this motion lamp doesn't teleport you between the Overworld and Nether dimensions, it does light up your fandom.
Floor To Ceiling Minecraft Fun: Add some sparkle to your home decor. At the flip of a switch, this 12-inch tall glitter-filled motion lamp emits a shimmering purple LED light. The convenient 15-minute auto-shutoff feature makes it a great nightlight.
Battery/USB Powered: This motion lamp runs on 3 AA batteries (not included) or USB cable (included). Place this glittery LED light on your bedside table, desk, dresser, or other flat surface to level-up your home decor block by block.
Iconic Design: Inspired by the Nether Portal from the Minecraft video games, this whimsical mood light features an authentic, pixel-like design. The portal block also has a glitter-filled, motion effect feature that illuminates your room.
The Building Blocks Of Fandom: Minecraft enthusiasts will enjoying adding this glittery decoration to their inventory. This officially licensed Nether Portal mood light gives a special touch of gamer fandom to any space. For players ages 6+.
PREPARE FOR ADVENTURE

Level up your room by adding your own personal gateway to another world with this Minecraft Nether Portal Glitter Light.
Magnets inside this retro-style mood light create a whirlpool effect that makes the glitter spin and sparkle. This glitter-filled motion effect offers Minecraft gamers a mesmerizing impression at birthday parties or in gaming spaces.
WHERE FANDOM MEETS DECORATIVE HOME DECOR

You really can relax and bask in the glow of this LED light since there's never any danger from zombified piglins with this Nether Portal. Plus, this motion light comes with a handy shutoff mode that automatically enables after 15 minutes.
Start your next adventure with this officially licensed Minecraft Nether Portal Glitter Mood Light.