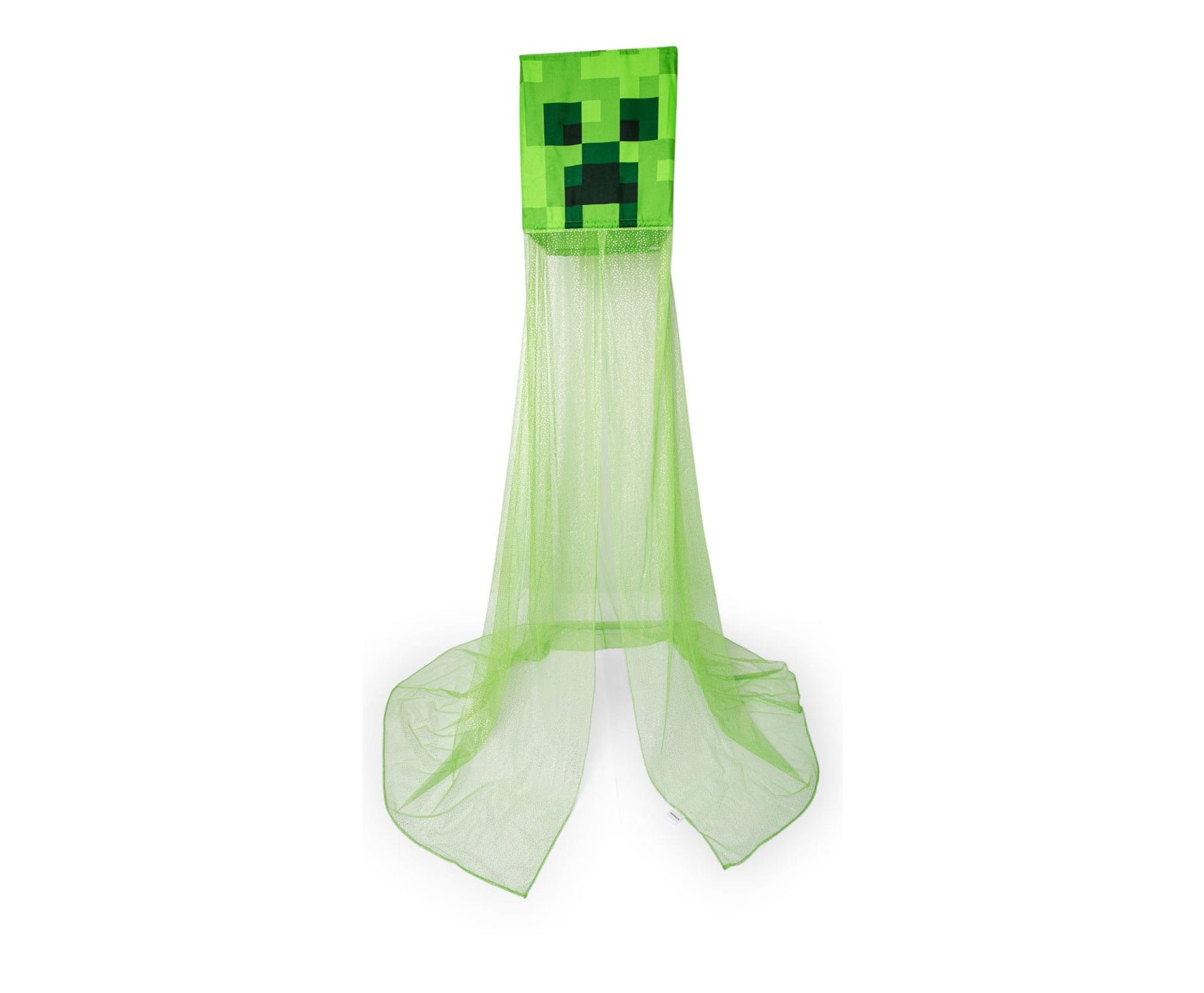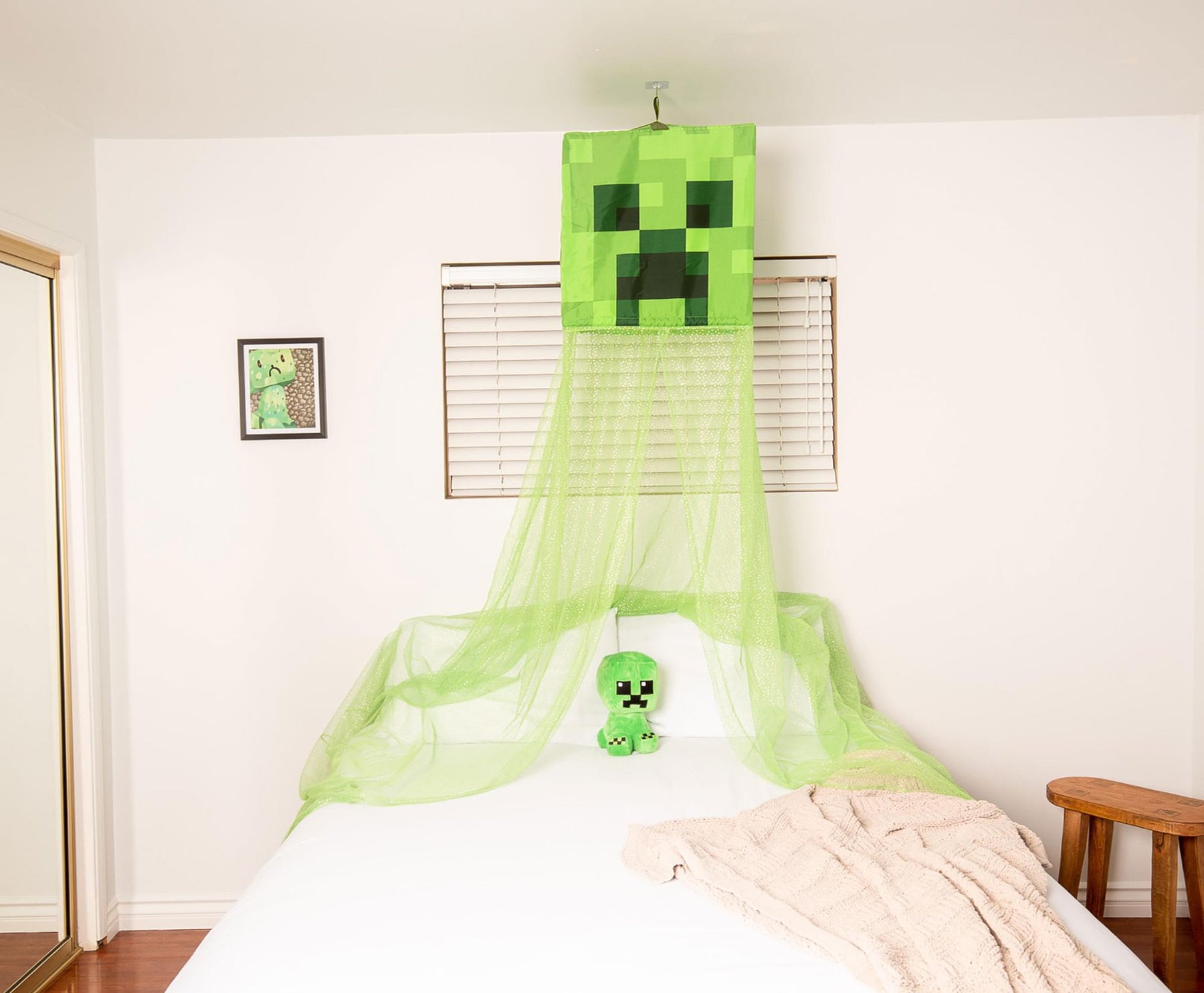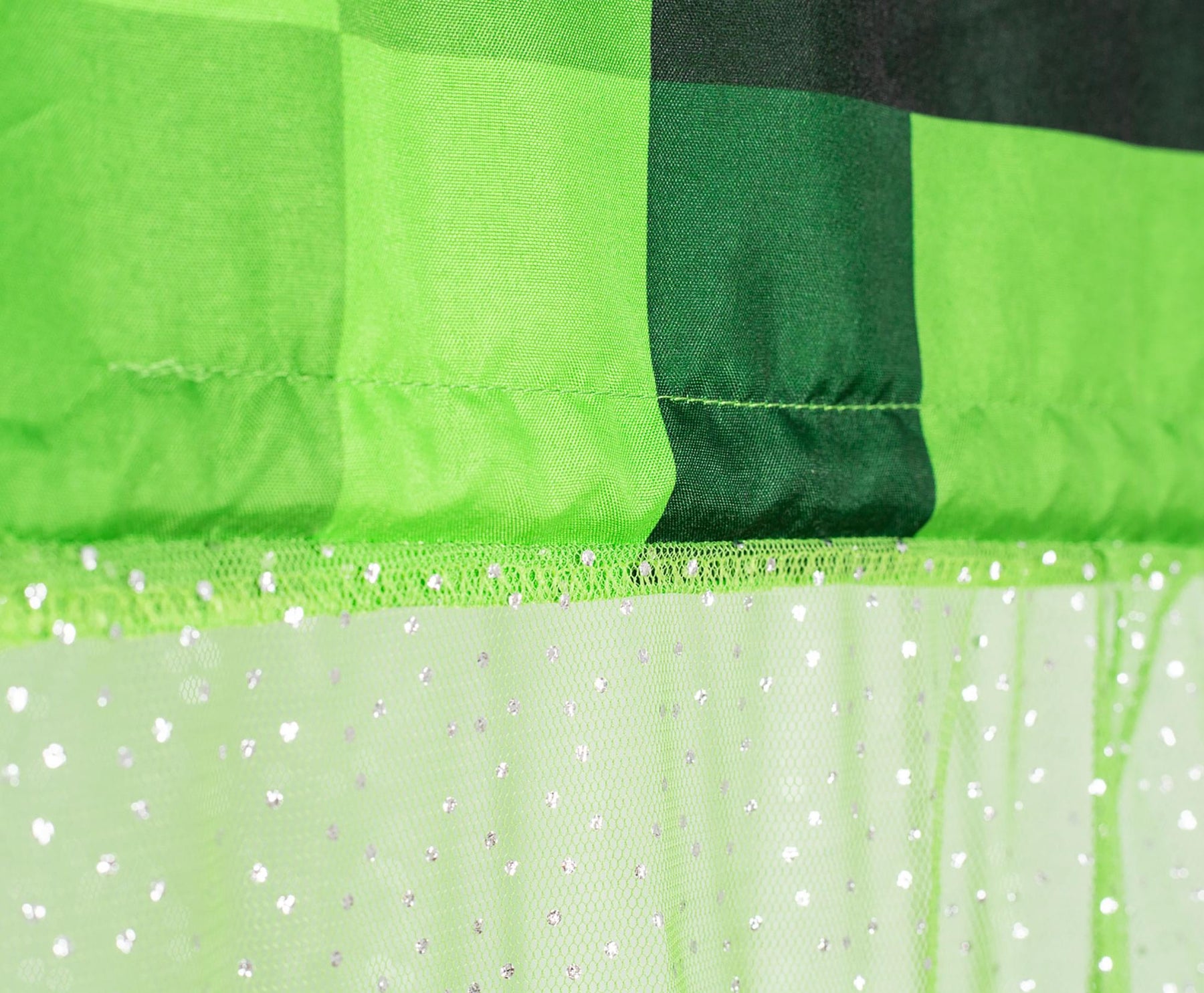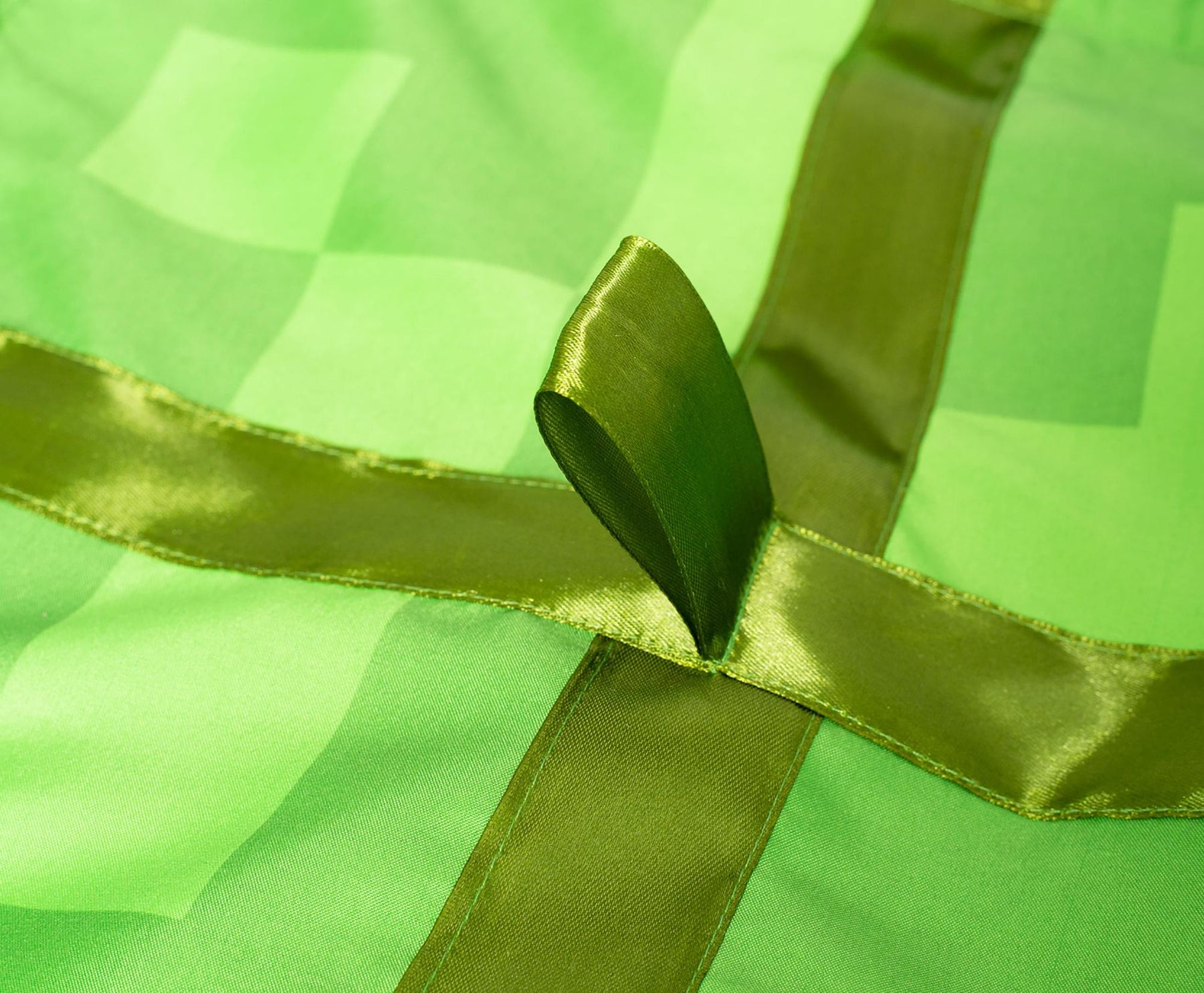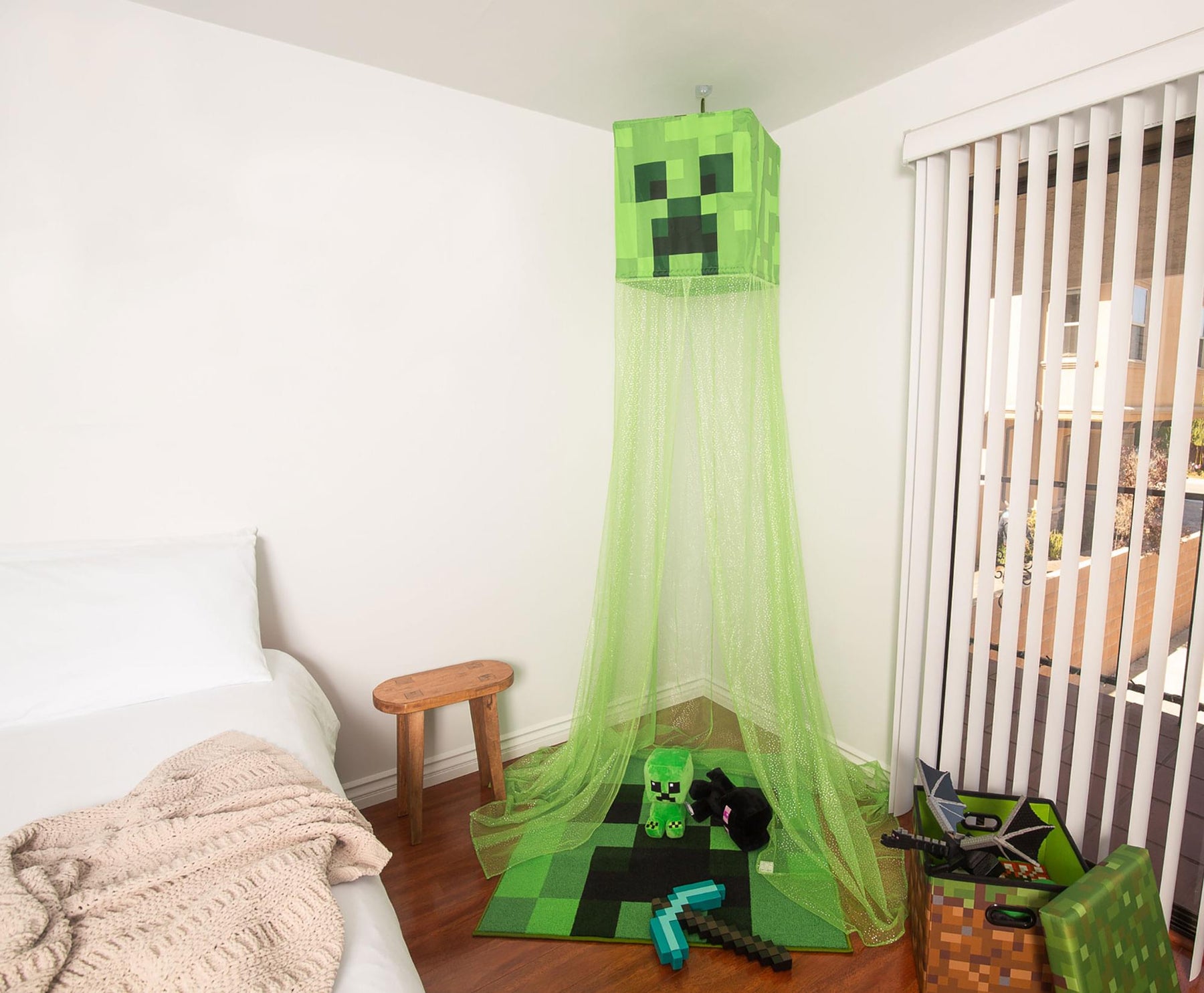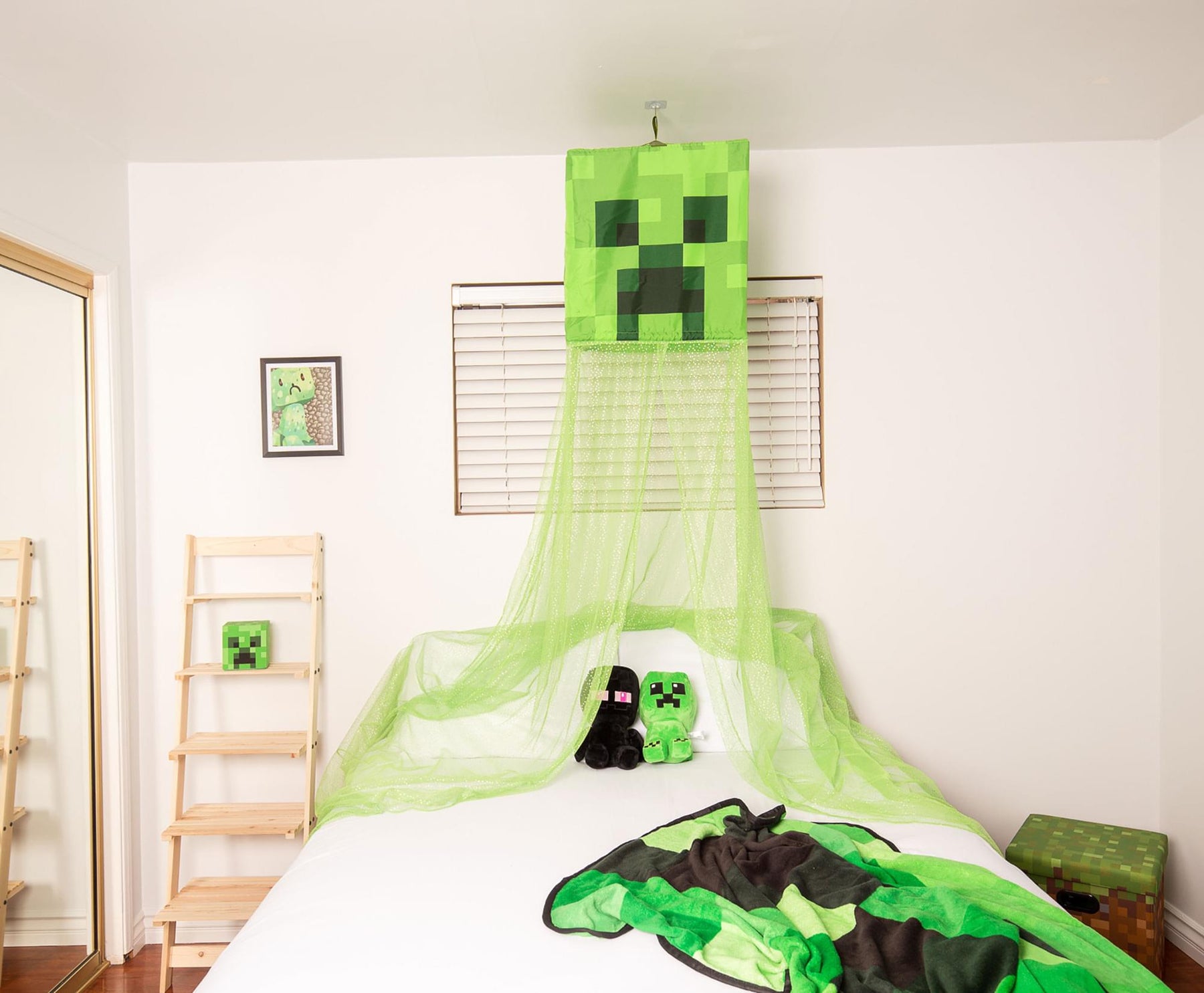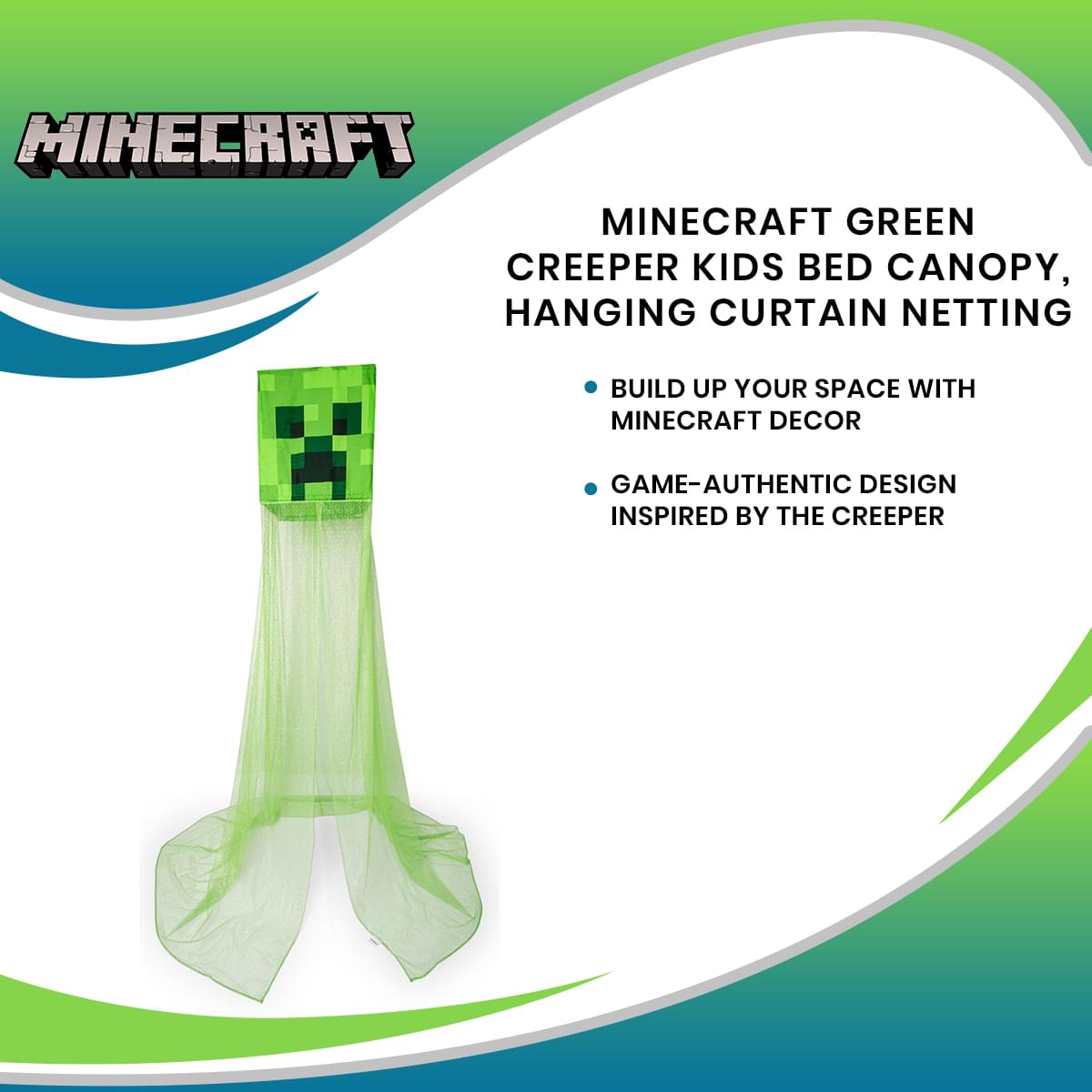 Minecraft Green Creeper Kids Bed Canopy, Hanging Curtain Netting
Build Your Perfect Space: Level-up your home decor with this Creeper bed canopy. Inspired by one of Minecraft's most iconic characters from the video game series, this hostile mob is spawning to life in your living space.
Floor To Ceiling Minecraft Fun: This bed canopy features a game-authentic design that fans are sure to love. The square base resembles the green Creeper, while the attached curtain netting hangs to cover your bed space.
Mined From Quality Materials: Designed to create the ultimate living space, the high-grade construction is made from 100% polyester fabric. This sizable bed canopy measures approximately 100 x 180 inches, serving as a decorative drape.
The Building Blocks Of Fandom: This premium bed canopy is simple to hang up in bedrooms, playrooms, nurseries, and a variety of other areas. The easy setup process requires adult installation. Hanging hardware not included.
Official Merchandise: Fans of Minecraft will enjoying adding this bed canopy to their inventory. As the ultimate room essential, this officially licensed Creeper decoration gives a special touch of fandom to any space.
PREPARE FOR ADVENTURE

This officially licensed Minecart Creeper canopy creates an atmospheric hideaway for your gamer. Inspired by the icon hostile mob from the video game series, the authentic Creeper design adds a pixel-perfect touch to any fan's room.
Ideal for creating some personal space, this canopy can be easily placed in a bedroom, playroom or even outside on a covered porch. It is an easy way of defining space for Minecraft fans without any damaging explosions.
WHERE FANDOM MEETS DECORATIVE HOME DECOR
The plastic frame features a soft polyester fabric design, along with a see-through mesh drape. Bring the video game to life with this decorative version of the iconic baddie. Transform your bed into a fort or create a private gamer hangout instantly when you hang up thissssss canopy.
Did you hear something? Was that a hiss?
CARE INSTRUCTIONS
For players ages 6+
Machine washable (take off plastic frame beforehand)
Adult installation required
Hanging hardware not included