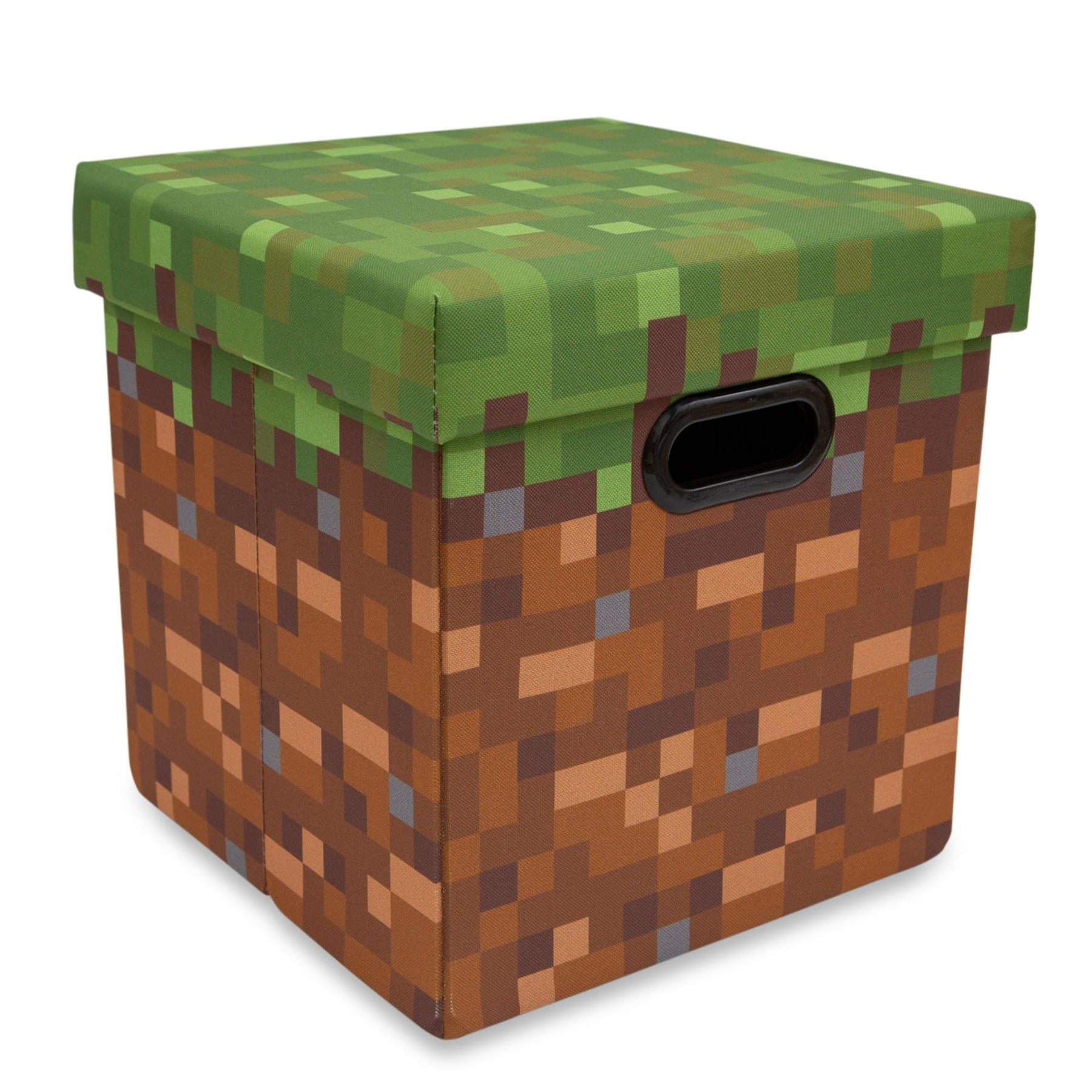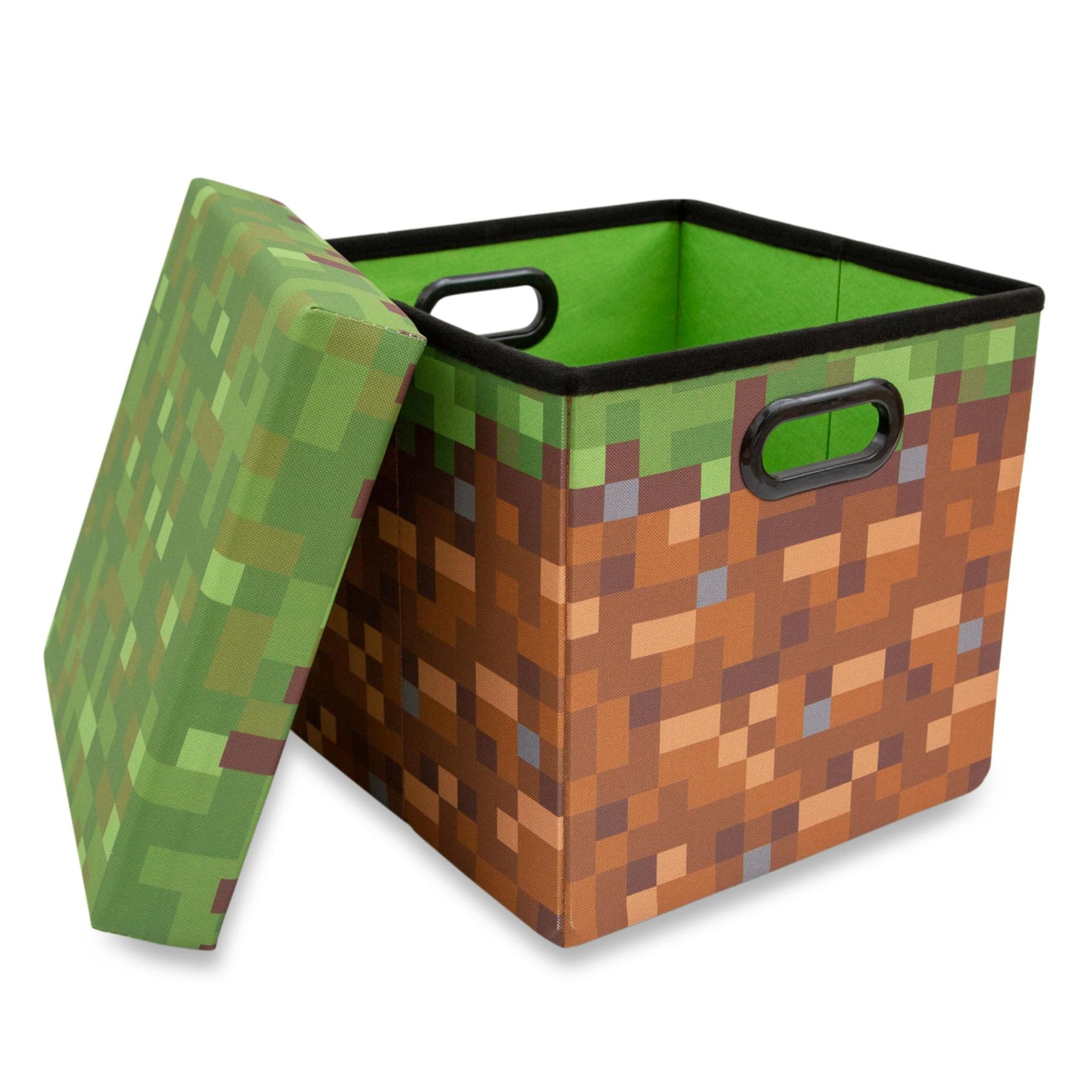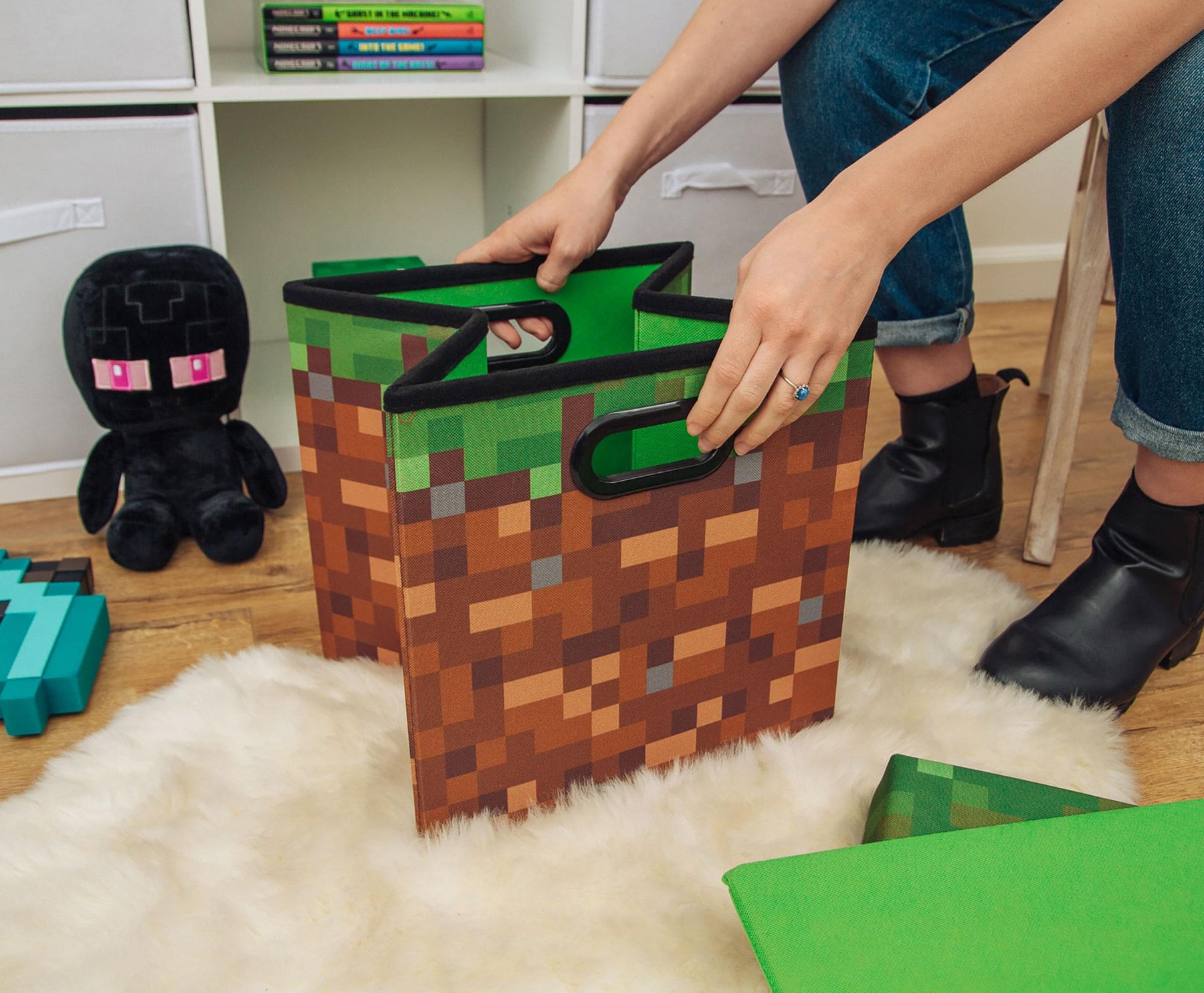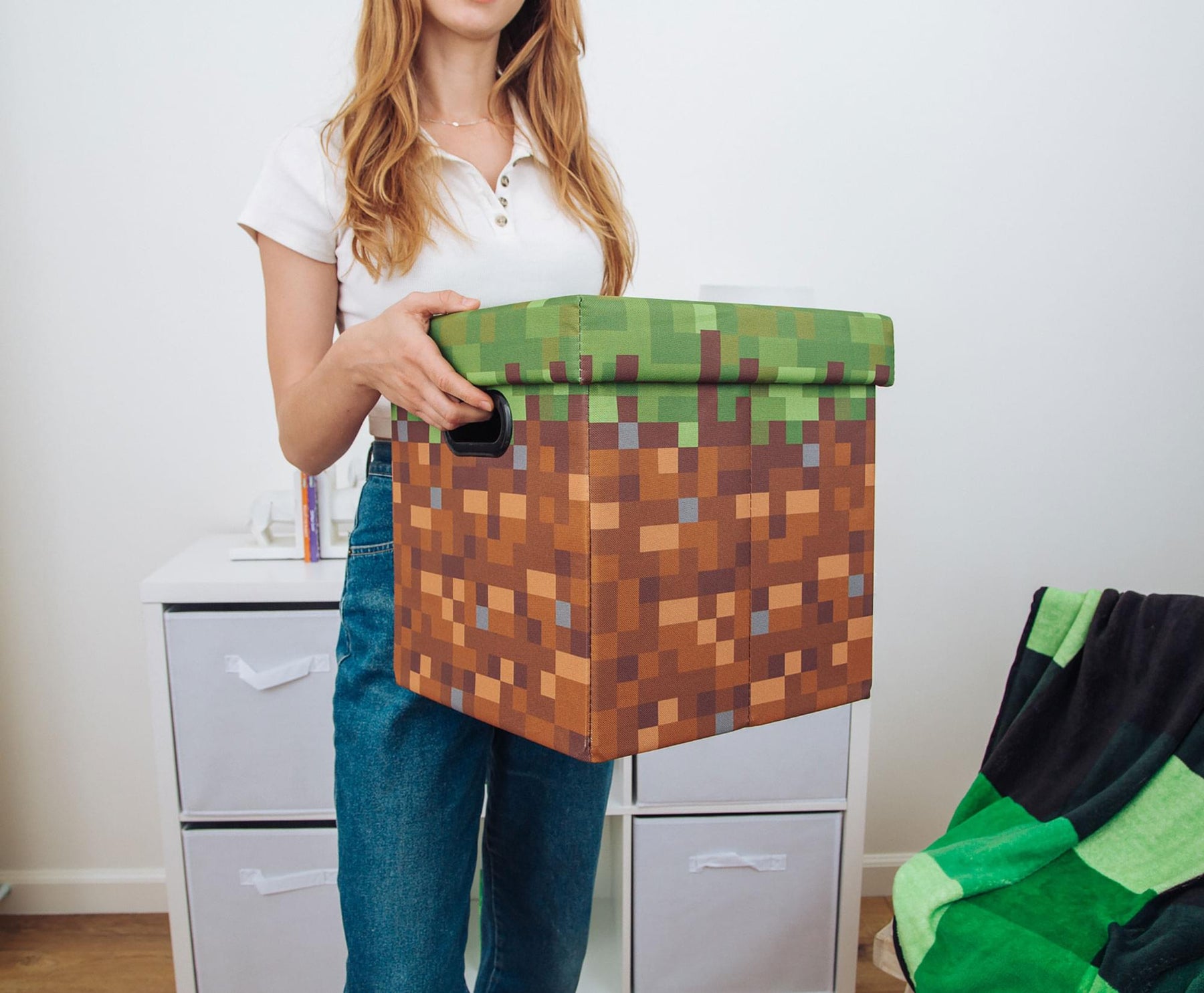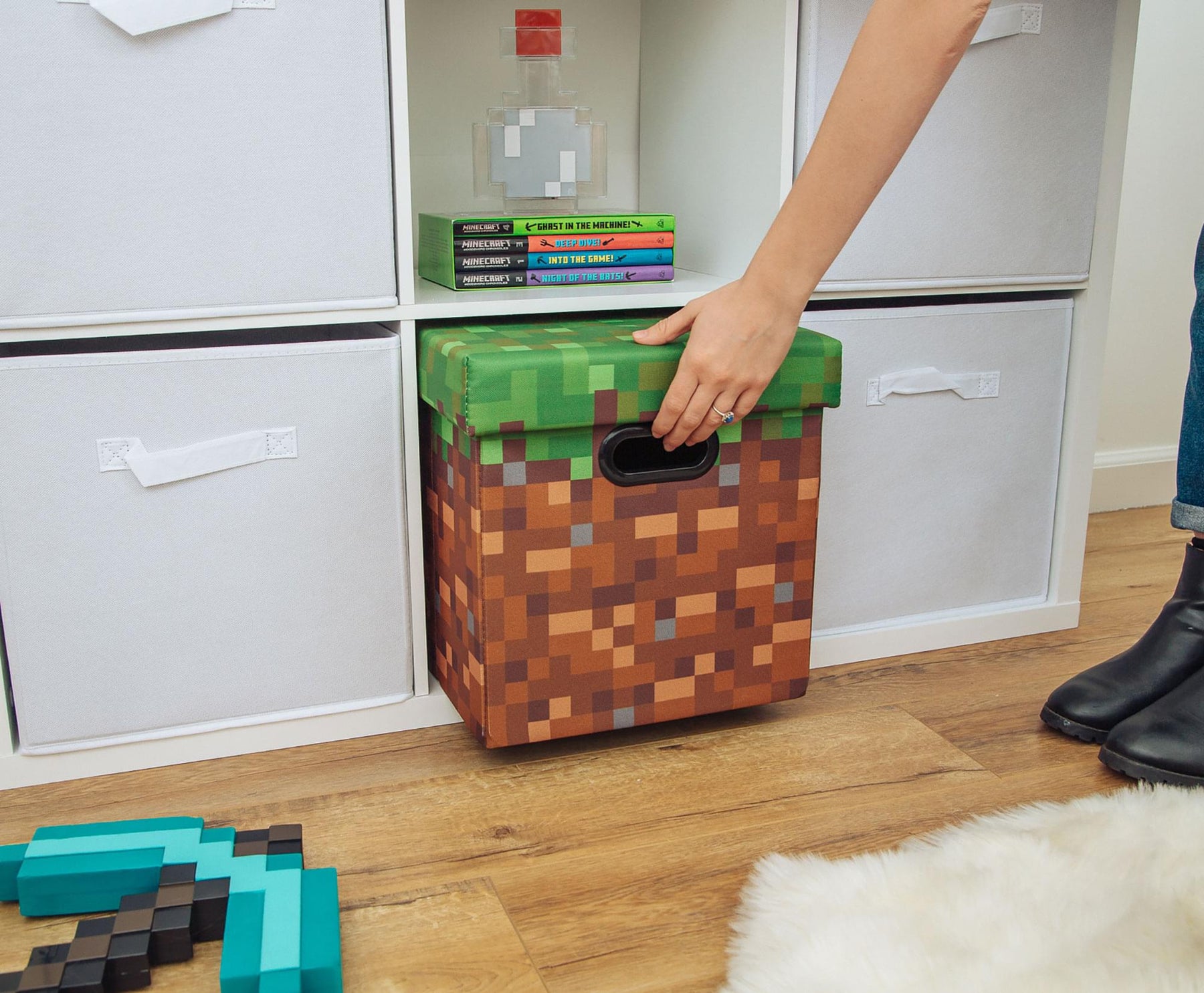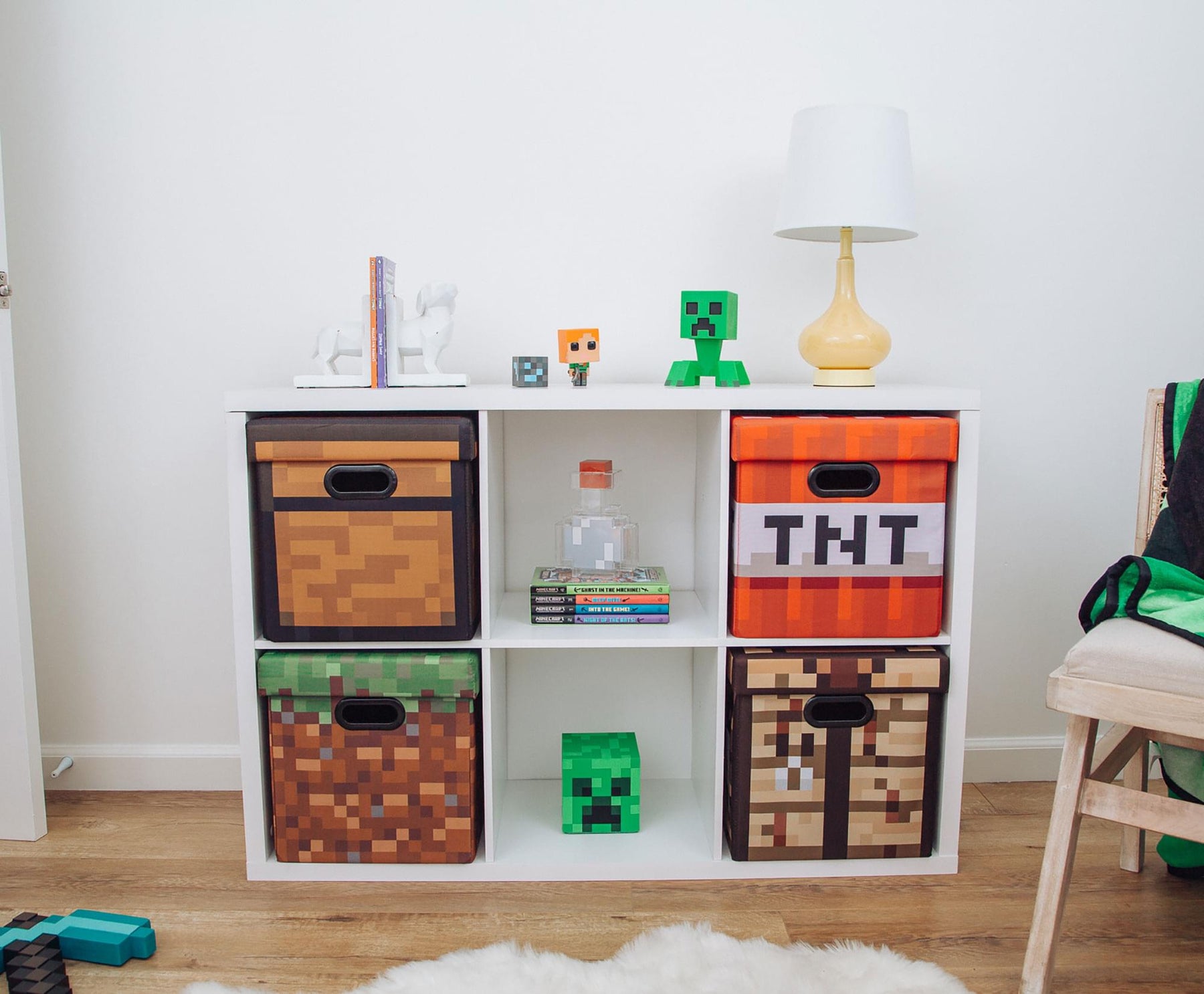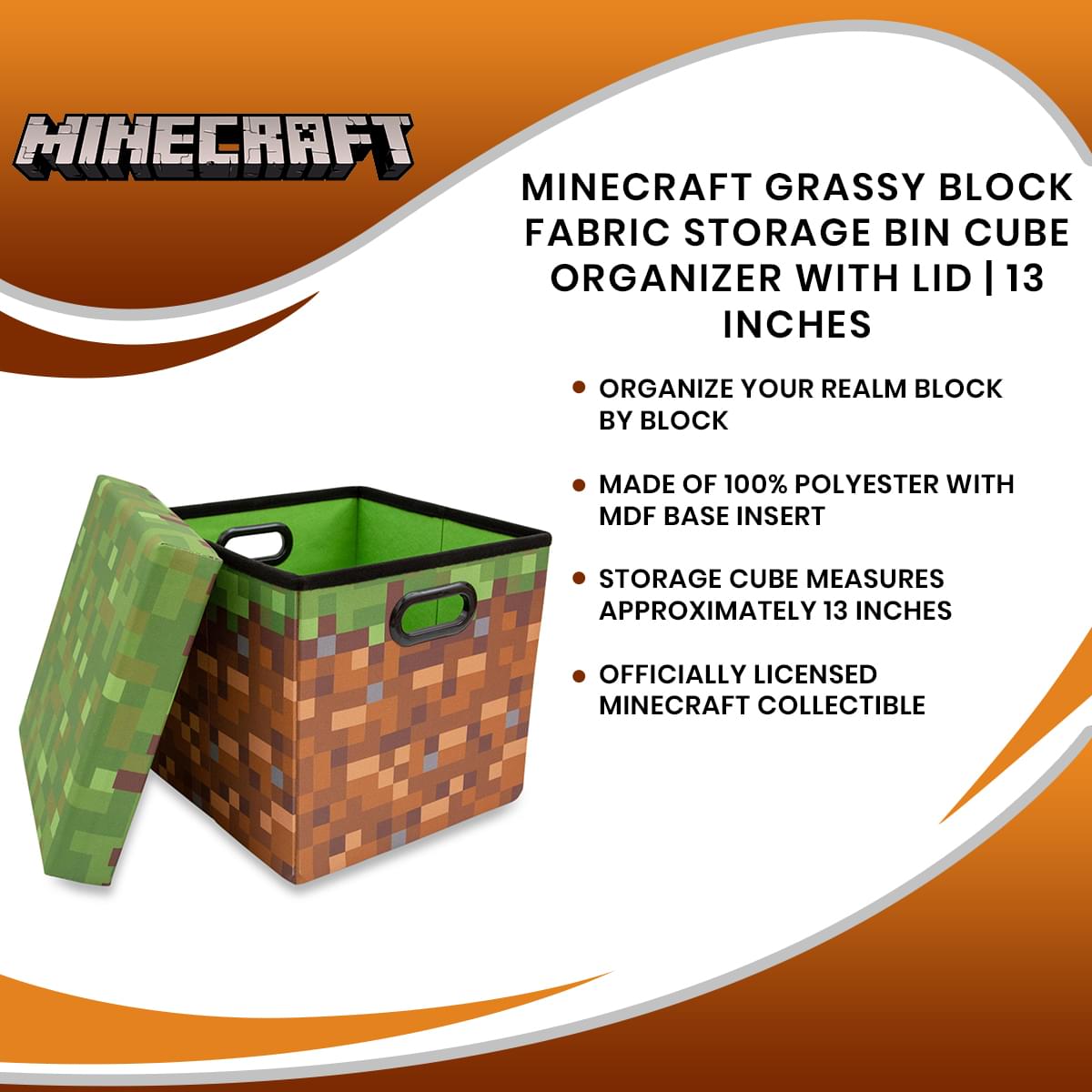 Minecraft Grassy Block Fabric Storage Bin Cube Organizer with Lid | 13 Inches
BUILD YOUR PERFECT SPACE: Create the environment you desire with this storage bin organizer that adds style to your realm without compromising practicality. Let this themed cubby be your inspiration while building out your space.
WALL TO WALL MINECRAFT FUN: A decorative storage cube that resembles a Grass Block from the surface of the Overworld. Perfect for Minecraft enthusiasts to store their toys, clothing, construction bricks, and other inventory essentials.
MINED FROM QUALITY MATERIALS: 13-inch cube organizer made of 100% polyester with MDF insert for sturdiness. Folds flat to save space and has two reinforced handles for easy maneuvering around furniture and wayward creepers.
ROOM ESSENTIALS FOR SAVING SPACE: Add functionality to your fandom and bring home this Minecraft storage organizer. The perfect cross between home decor and novelty collectibles, this cubby cube is a must-have for gaming enthusiasts.
OFFICIAL MINECRAFT COLLECTIBLE: Keep your realm clutter-free with this officially licensed Minecraft storage bin featuring a Grass Block. This decorative room essential is great for kids' bedrooms, game rooms, or study areas.
CREATE YOUR PERFECT MINECRAFT WORLD
Make organization fun with this Minecraft Grass Block Storage Bin. Perfect for fans of all ages, this 13-inch cube organizer features handles that make it easy to carry and relocate. Plus, this storage box also conveniently folds flat when you don't need it around your realm anymore.
THEMED ROOM ESSENTIALS FOR YOUR REALM
Got an oversized present for the ultimate Minecraft fan? This pixel-perfect bin can be the perfect gift wrap that doubles as storage after the birthday party. Use this cubby to organize an office or let the padded cube serve as extra seating in your gaming space or college dorm. Just like Minecraft, it's only limited by your imagination. Bring your fandom to life block by block with officially licensed Minecraft home decor.
Read All About It on Our Blog
Trending Geek