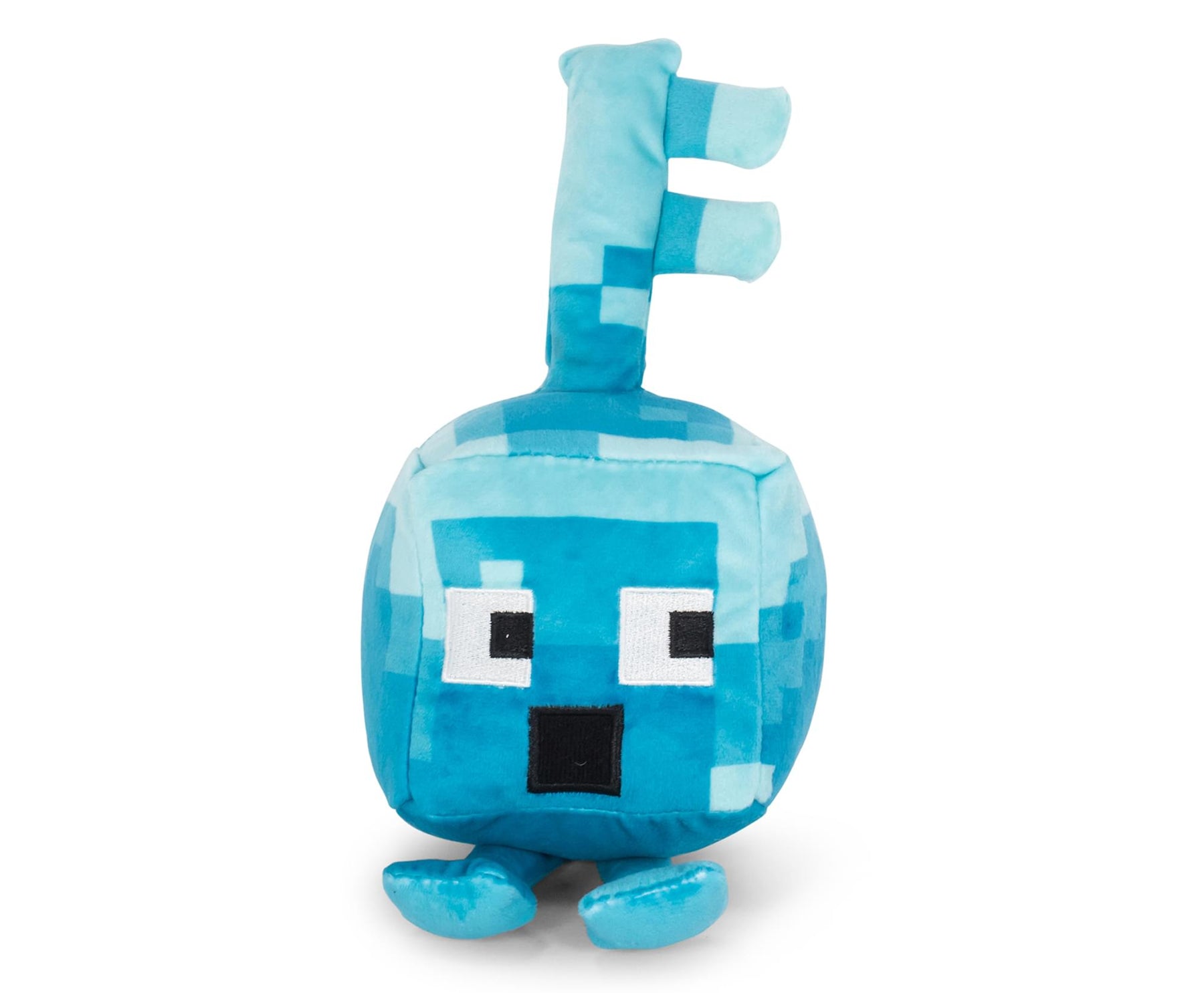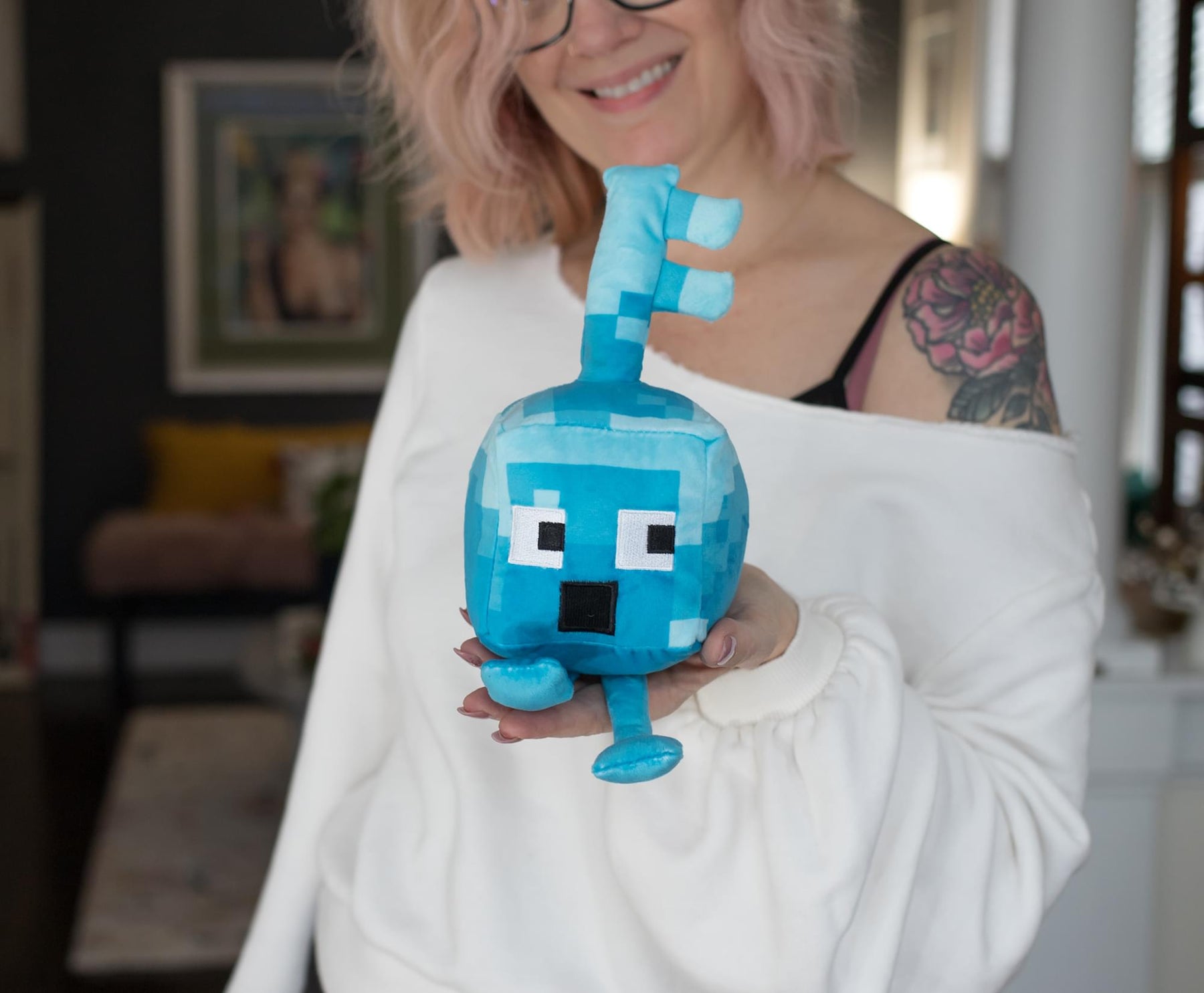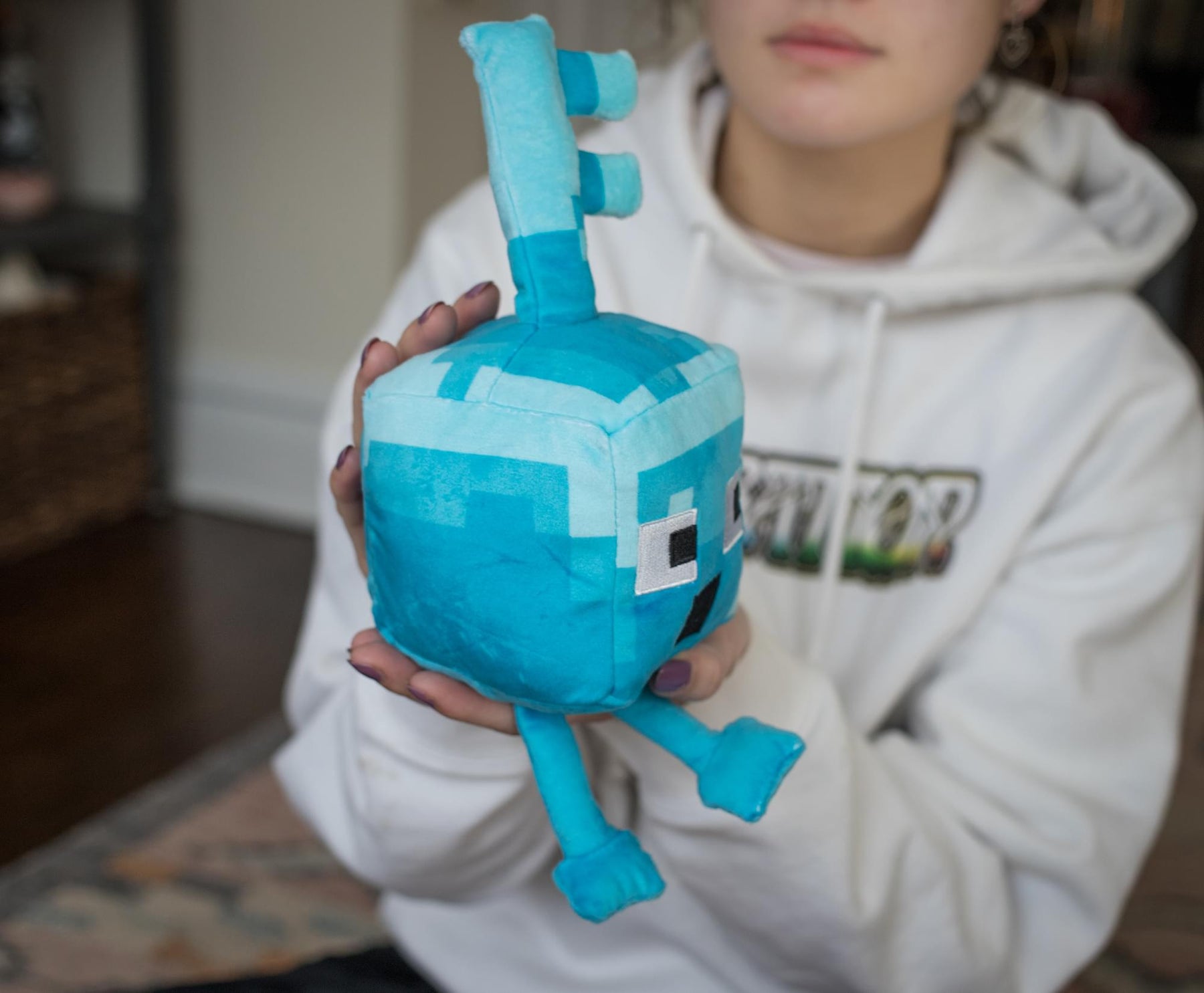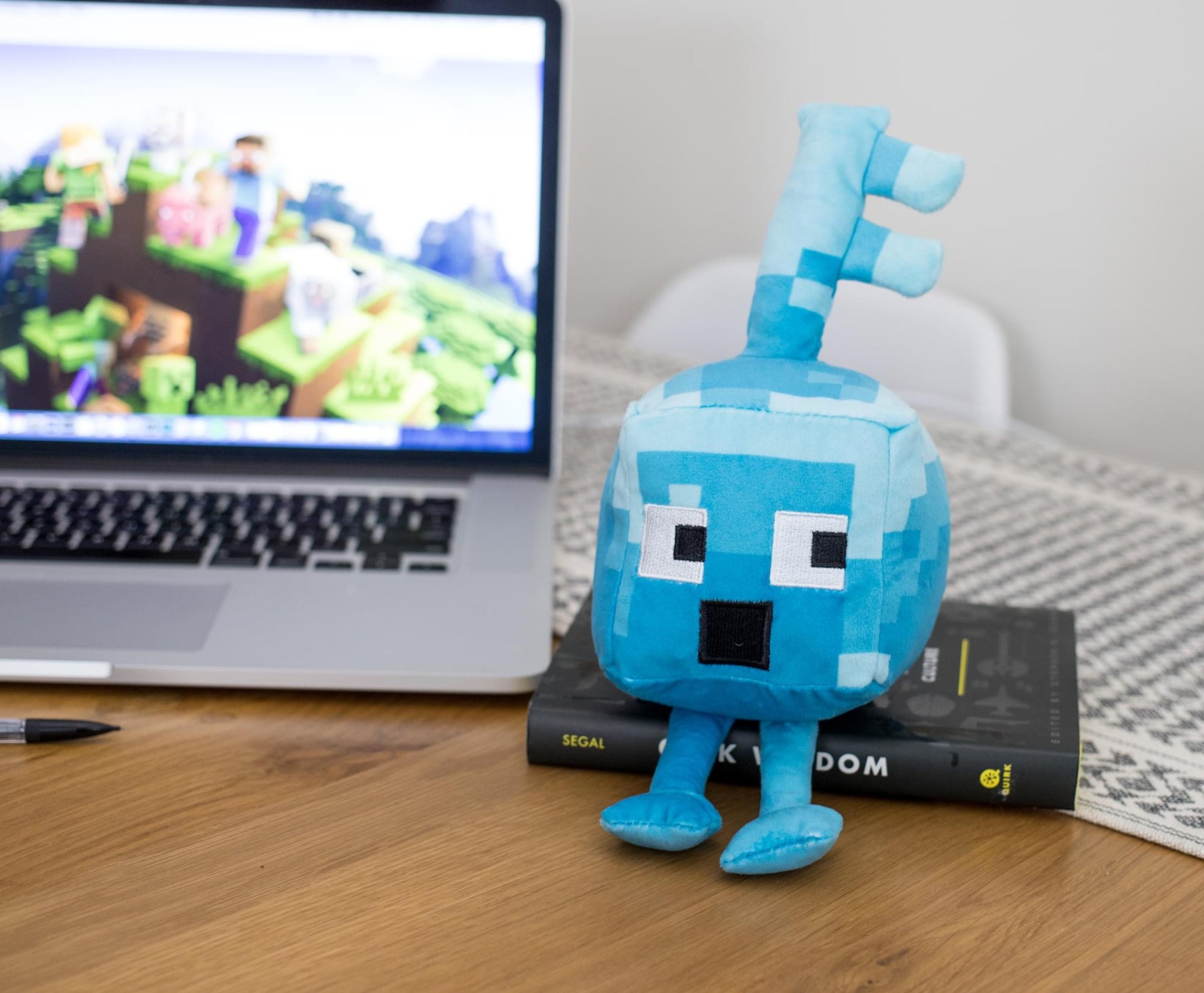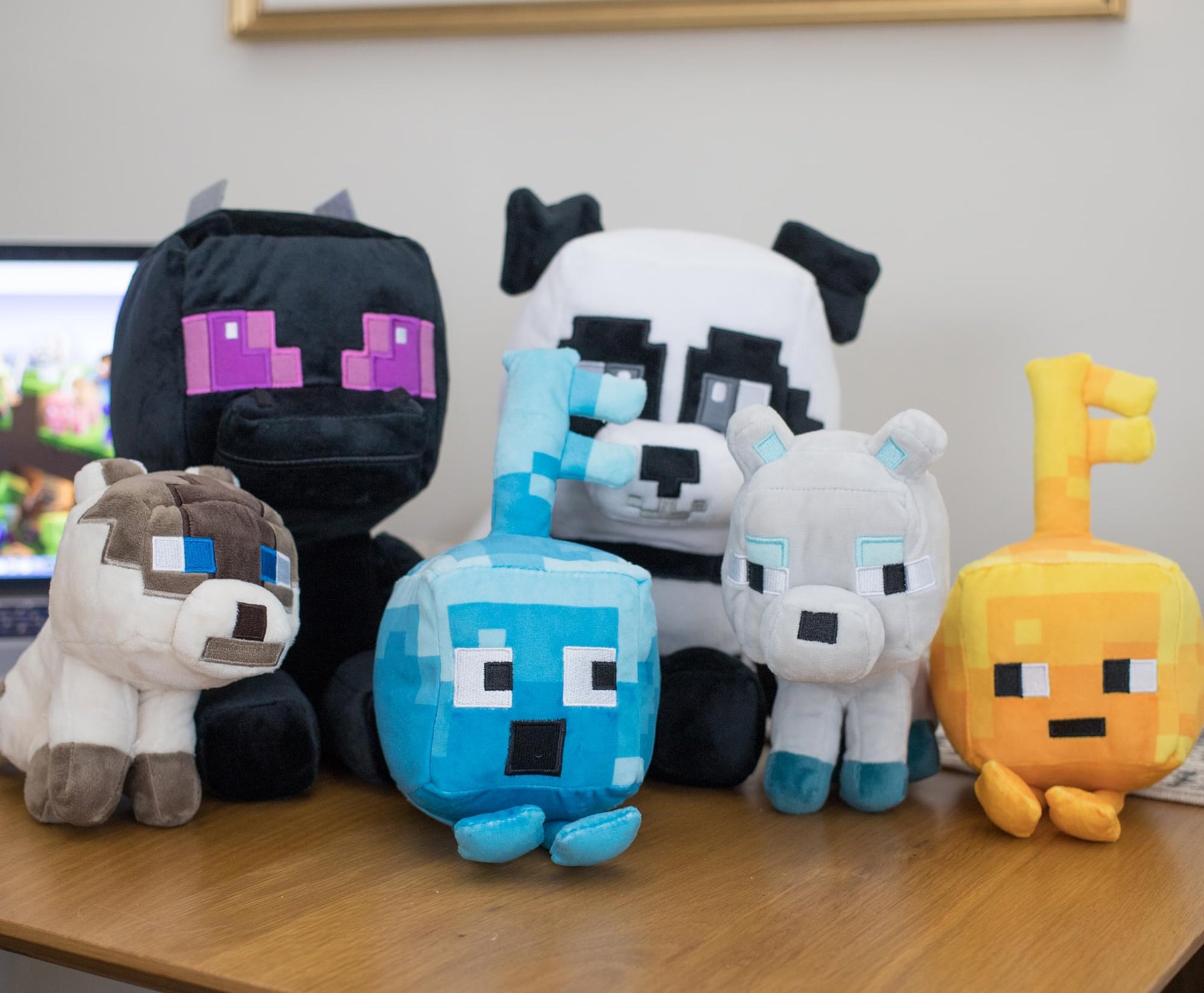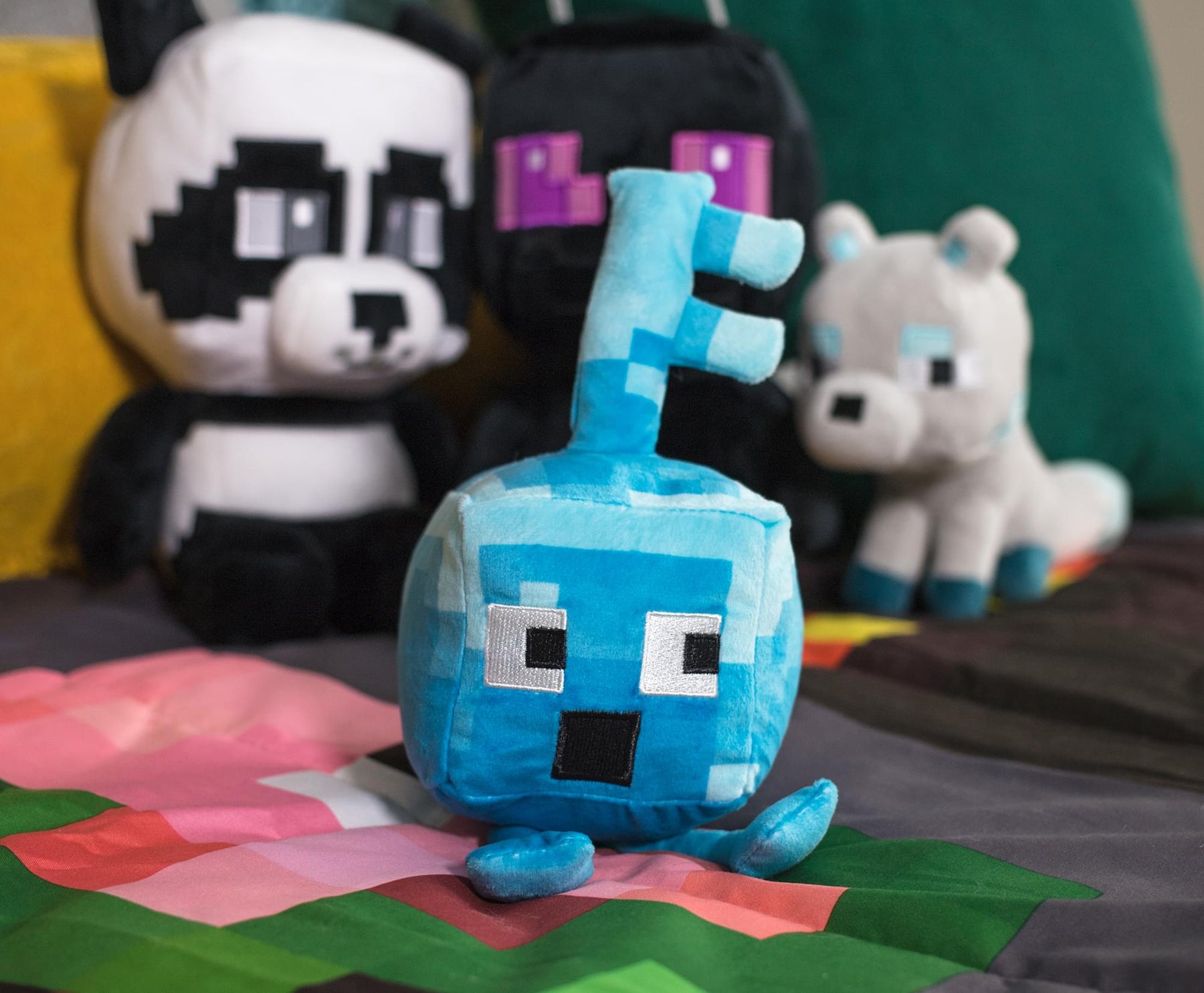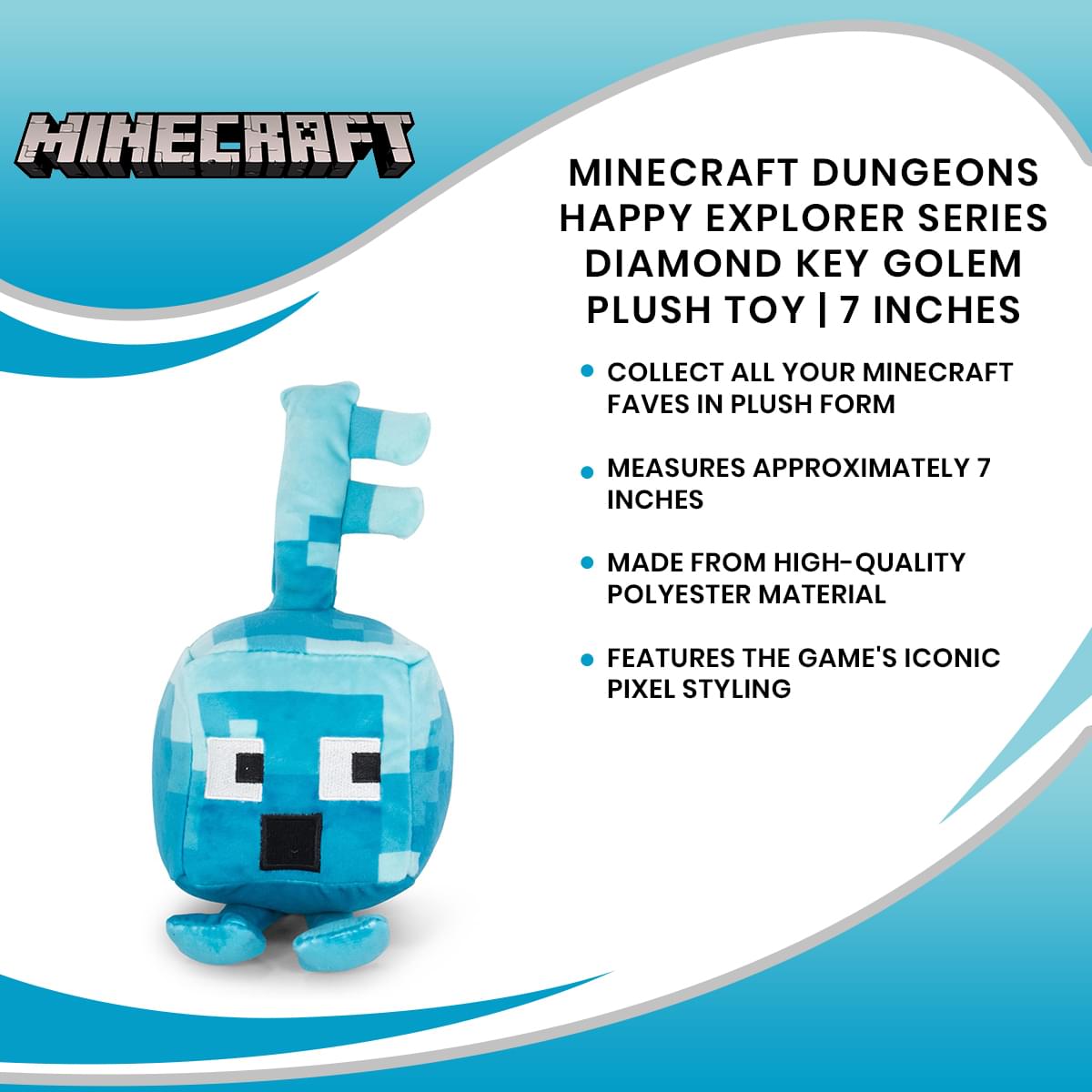 Minecraft Dungeons Happy Explorer Series Diamond Key Golem Plush Toy | 7 Inches
Prepare For Adventure: Bring the 3D pixel world of Minecraft to life with Happy Explorer collectible plush toys, featuring a range of characters and items from the video game. Open the doors of your imagination with this Diamond Key Golem plushie.
Collectible Size: This adorable Minecraft Diamond Key Golem plushie measures approximately 7 inches, making it the perfect size for play or display. Have fun building your space (and opening doors) with this fun stuffed toy collectible.
Premium Construction: Unlock a huggable experience with this Diamond Key Golem toy, featuring a cubed body that is perfect for squeezing. The plush design is made with quality polyester Velboa fibers, making this stuffed toy super soft to the touch.
Iconic Design: Inspired by one of Minecraft's key items (pun intended), this game-authentic Diamond Key Golem is sure to please fans. Features pixel-style embroidered detailing, including a blocky face with multi-toned blue coloring.
Makes a Great Gift: This officially licensed Minecraft Diamond Key Golem plushie is part of the JINX Happy Explorer Series of small toys. This adorable, must-have plush toy is the key (literally!) to growing any fan's personal collection.
PREPARE FOR ADVENTURE
Unlock doors to new pixelated worlds of imagination with this adorable Diamond Key Golem plush toy. As part of the Minecraft Happy Explorer Series line, this passive mob creature won't try to evade your cuddles and hugs when you collect it. You also won't have to worry about any squirming and yelling since this key won't be strapped to your back. However, you might want to hug it tightly just to make sure it doesn't run away.
Specially crafted with fans in mind, the authentic in-game design of this collectible stuffed toy is based on the Diamond Key Golem that is used to open blue doors. The fun video game styling features pixel-like embroidered designs, including the character's face, small legs, and multi-toned blue accents.
Made from 100% soft-touch polyester material, the high-quality synthetic fibers make this cute plushie the ideal huggable companion. Build up your Minecraft collection block by block starting with this officially licensed Diamond Key Golem plush toy.
Read All About It on Our Blog
Trending Geek