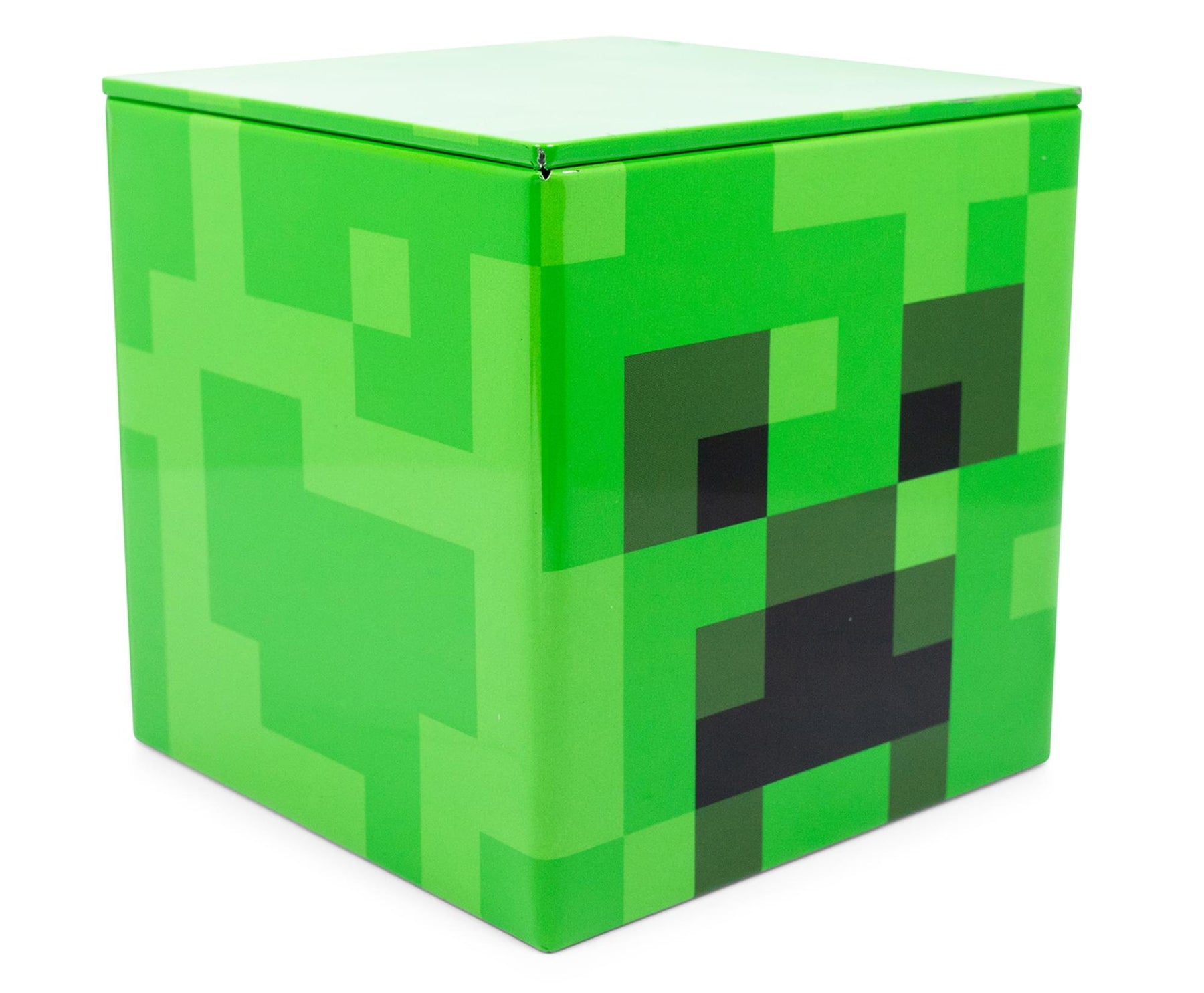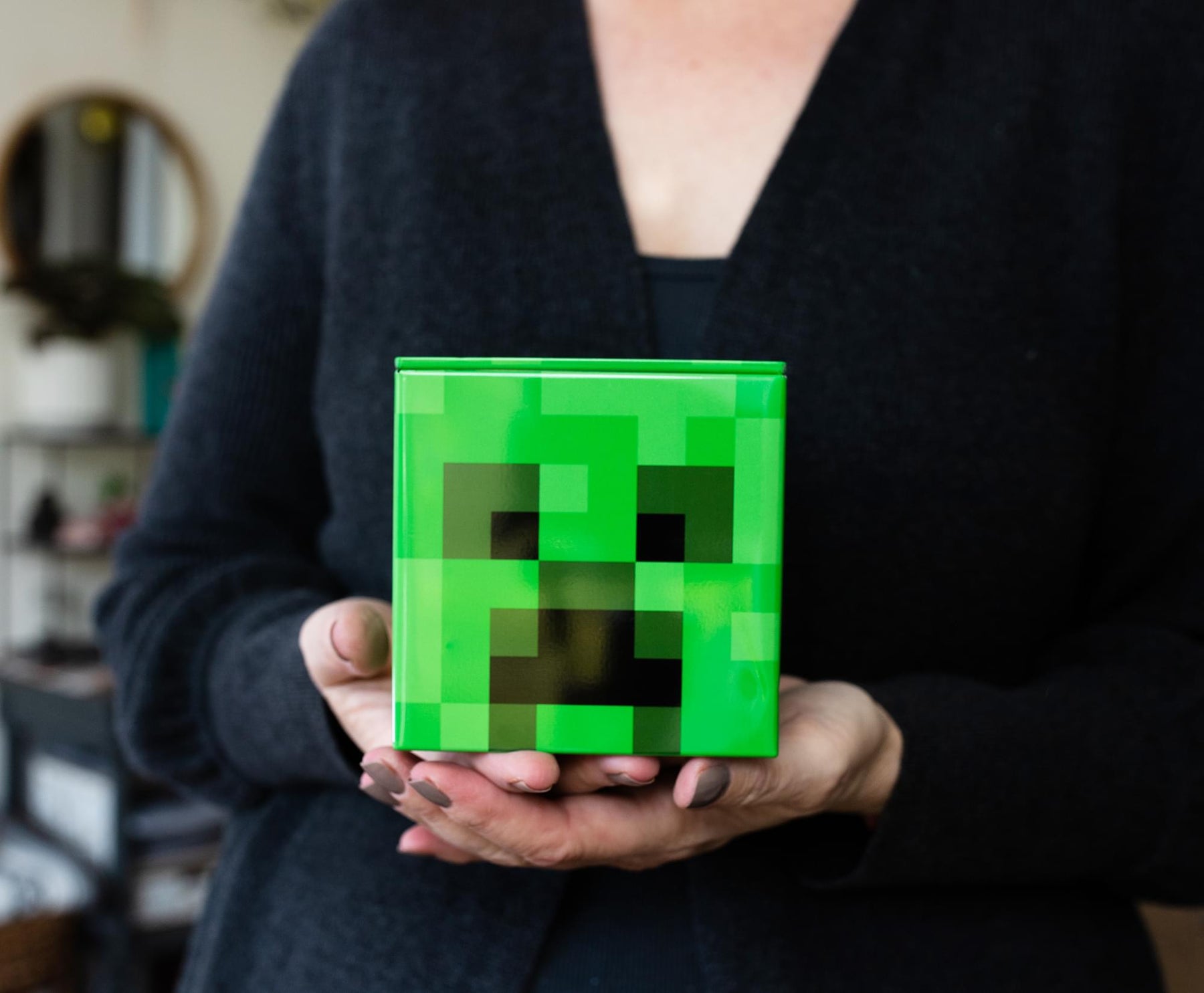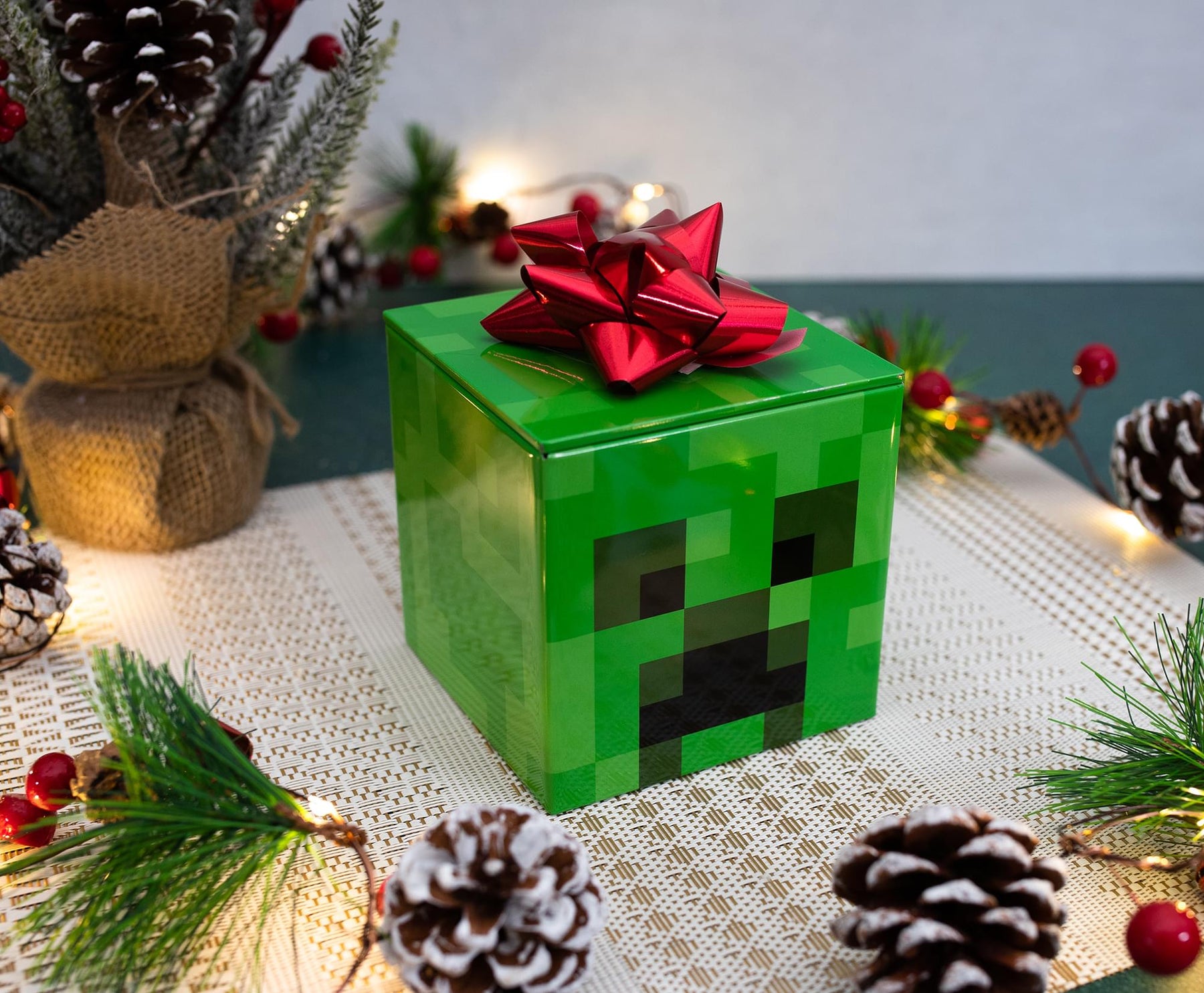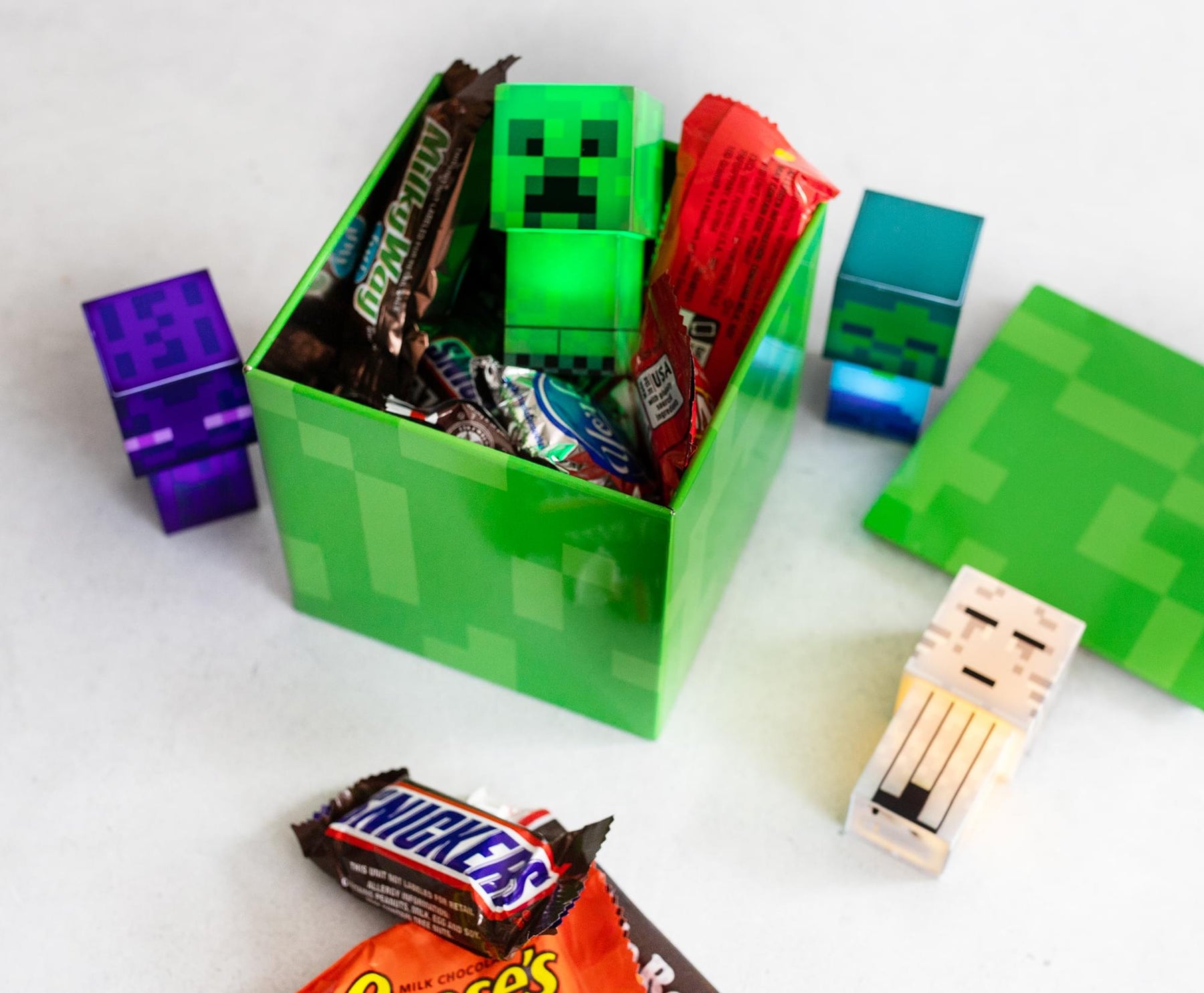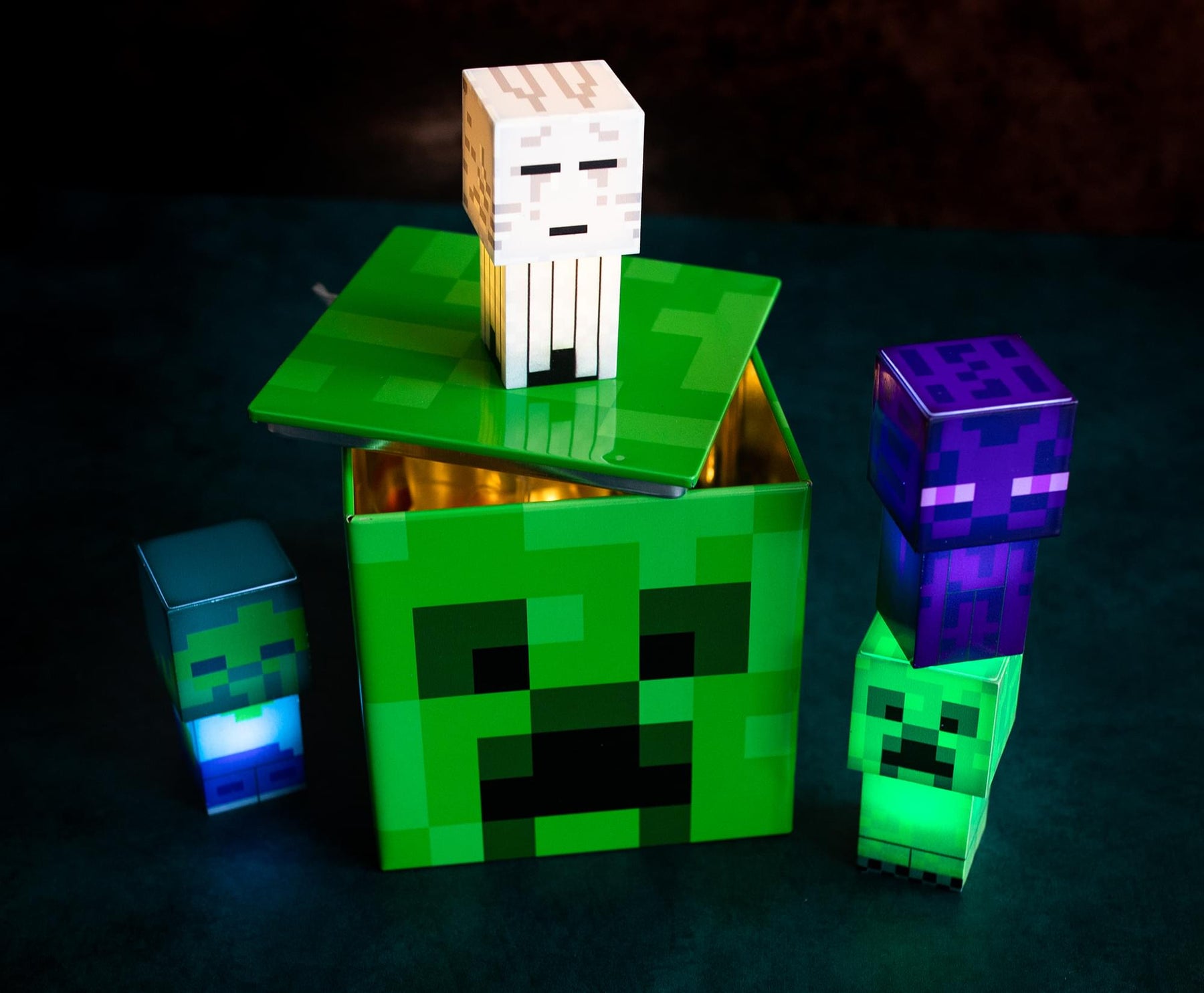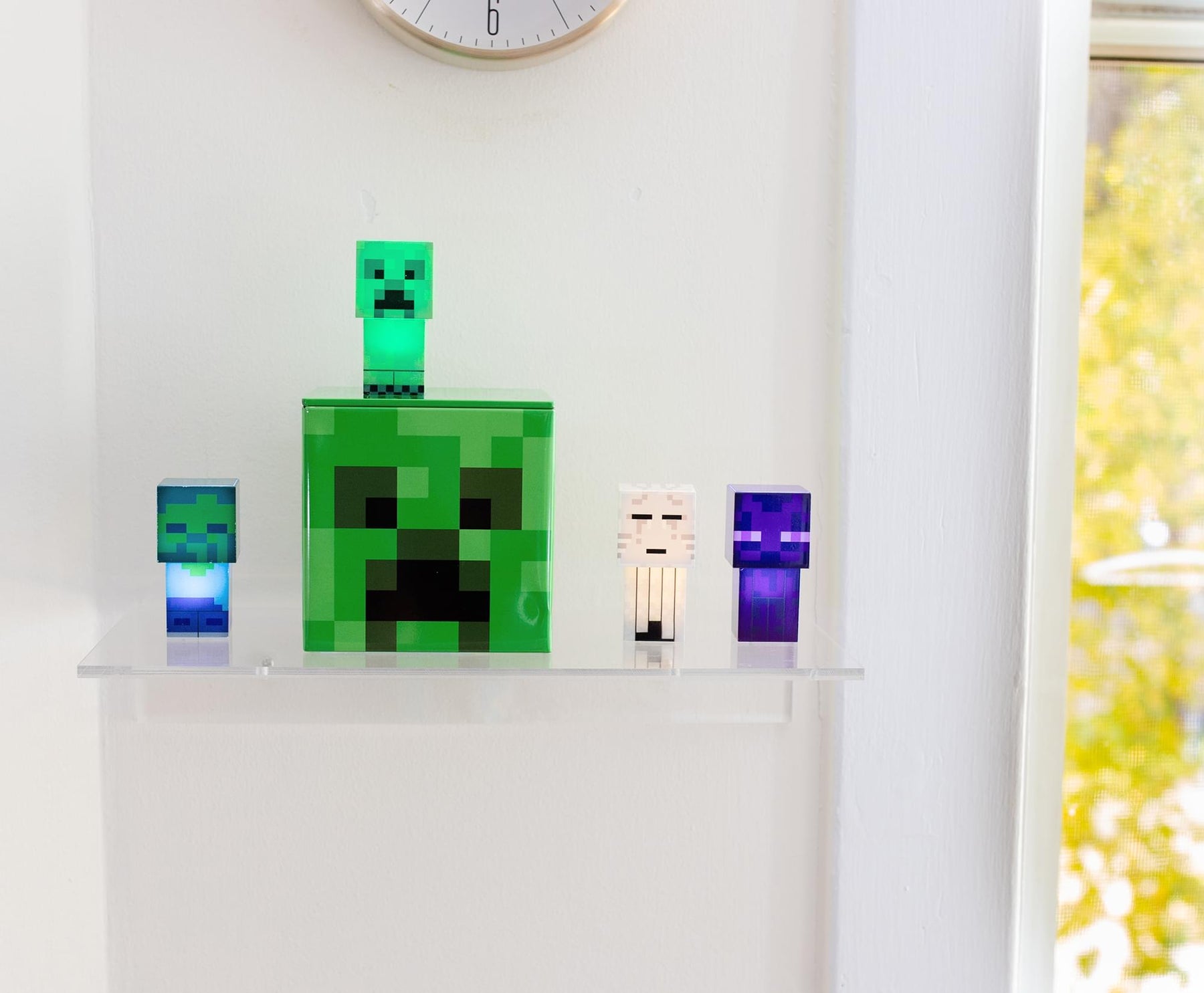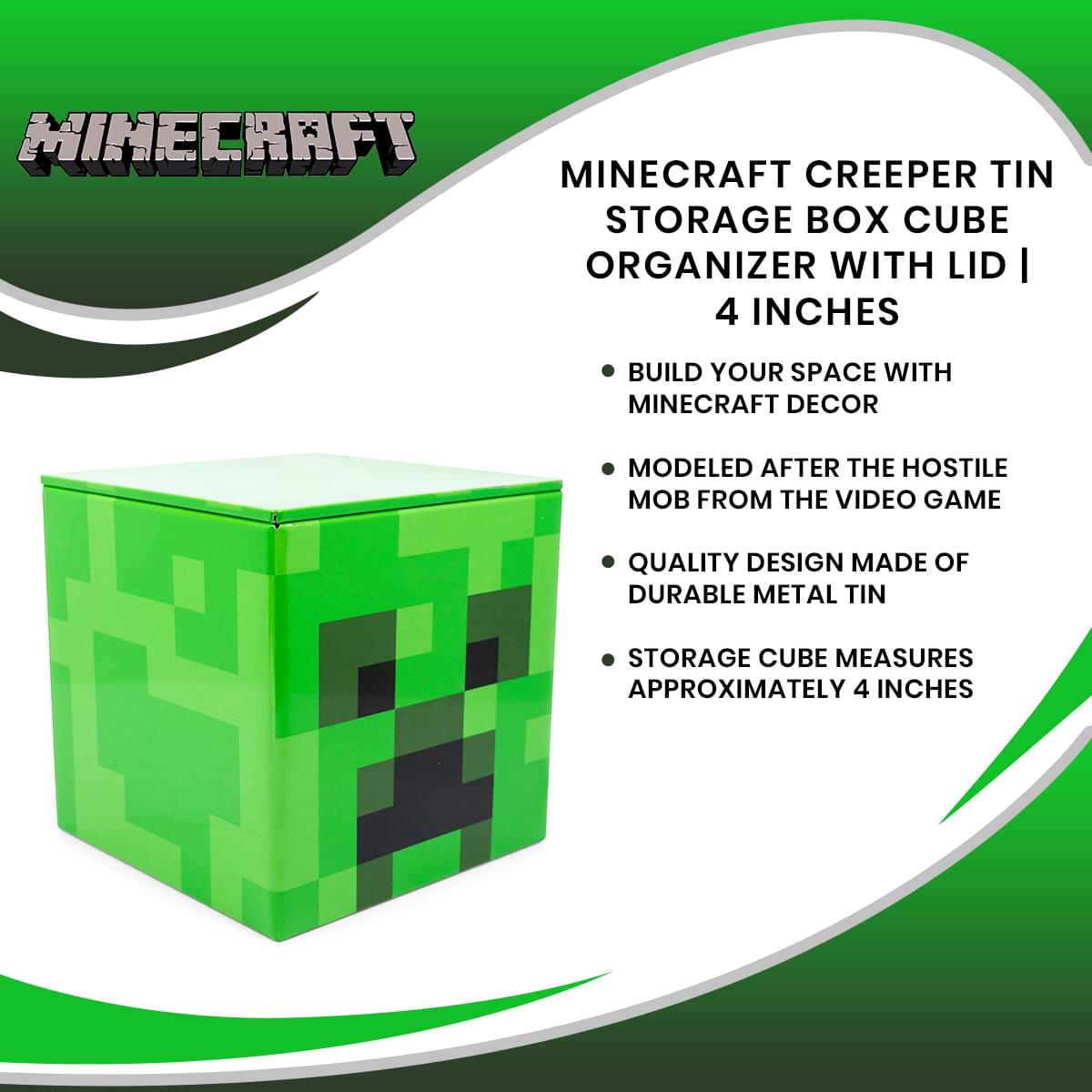 Minecraft Creeper Tin Storage Box Cube Organizer with Lid | 4 Inches
Awesome Storage Solution For Gamers: Need a silent helper to keep your space organized? Declutter your realm block by block with this Minecraft storage tin inspired by the popular video game series.
Floor To Ceiling Minecraft Fun: Storage tin looks just like the Creeper, a hostile mob from the video games. With a pop-off top, you can enjoy style and convenience with this storage box organizer.
Mined From Quality Materials: Storage cube organizer is made of durable metal tin and features a removable lid. Measures approximately 4 inches, providing gamers with plenty of extra storage space.
The Building Blocks Of Fandom: This storage tin is a must-have for Minecraft collectors and fans. Great for your desk, nightstand, dresser, or anywhere else that could use a touch of fandom (and organization).
Fun Minecraft Room Essentials: Hostile mobs are spawning in your space... and ready to help organize. Pack up your inventory of armor and tools in this officially licensed Minecraft Creeper Tin Storage Box.
KIDS ROOM ESSENTIALS FOR AVID GAMERS
Fun and functional, this awesome Minecraft Creeper Storage Tin is the ideal place to keep and organize your small belongings. Crafted from high-quality tin and featuring premium printed graphics, this metal storage box comes complete with a removable pop-top lid for keeping your items neatly packed away.
WHERE MINECRAFT FANDOM MEETS HOME DECOR
This unique storage container measures approximately 4 inches squared, with a roomy design that makes organizing your space easy. Gamers can use this metal tin as a fun storage solution or simply to collect and display. This perfect home or office decor makes a great gift for any hardcore Minecraft fan.