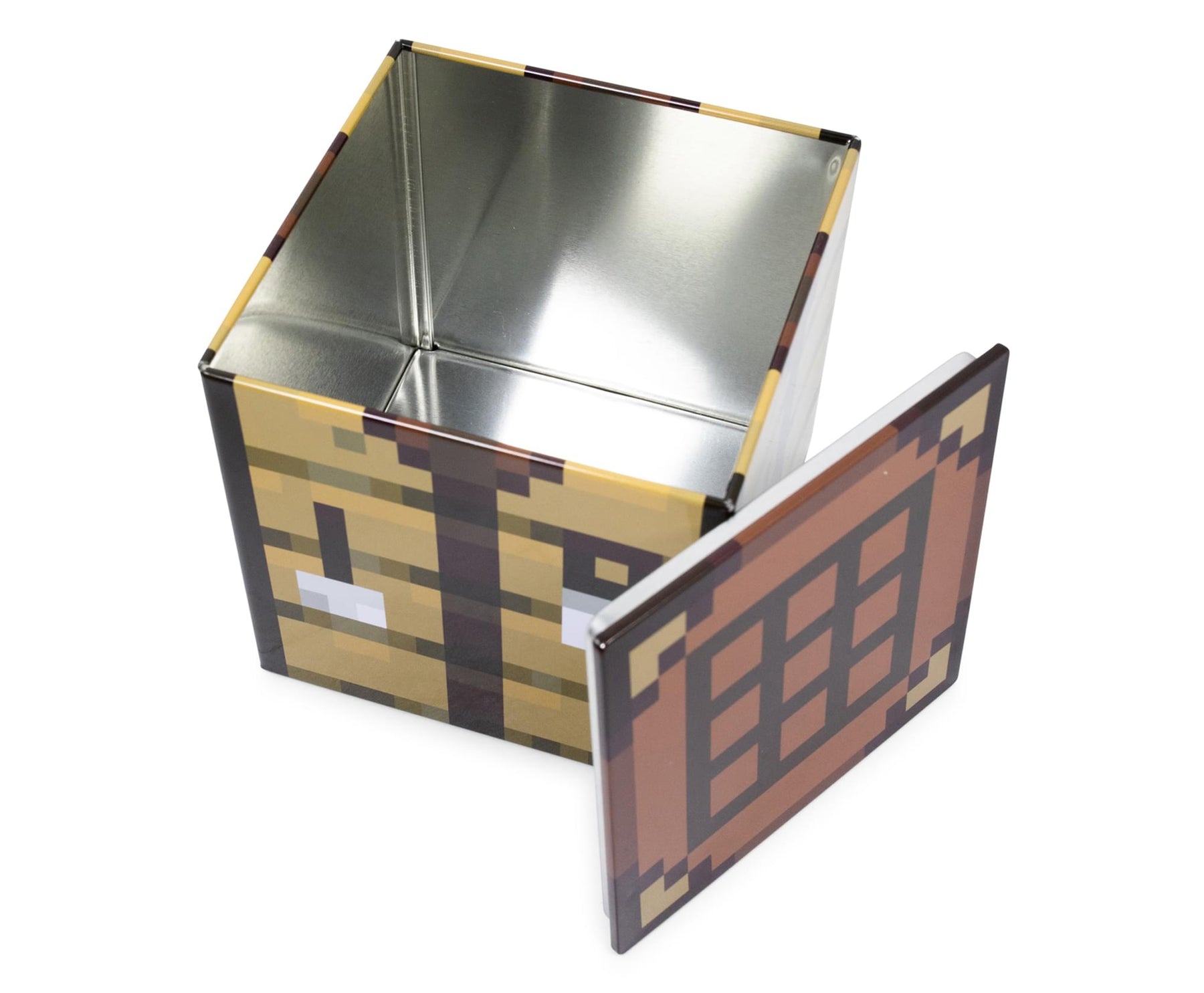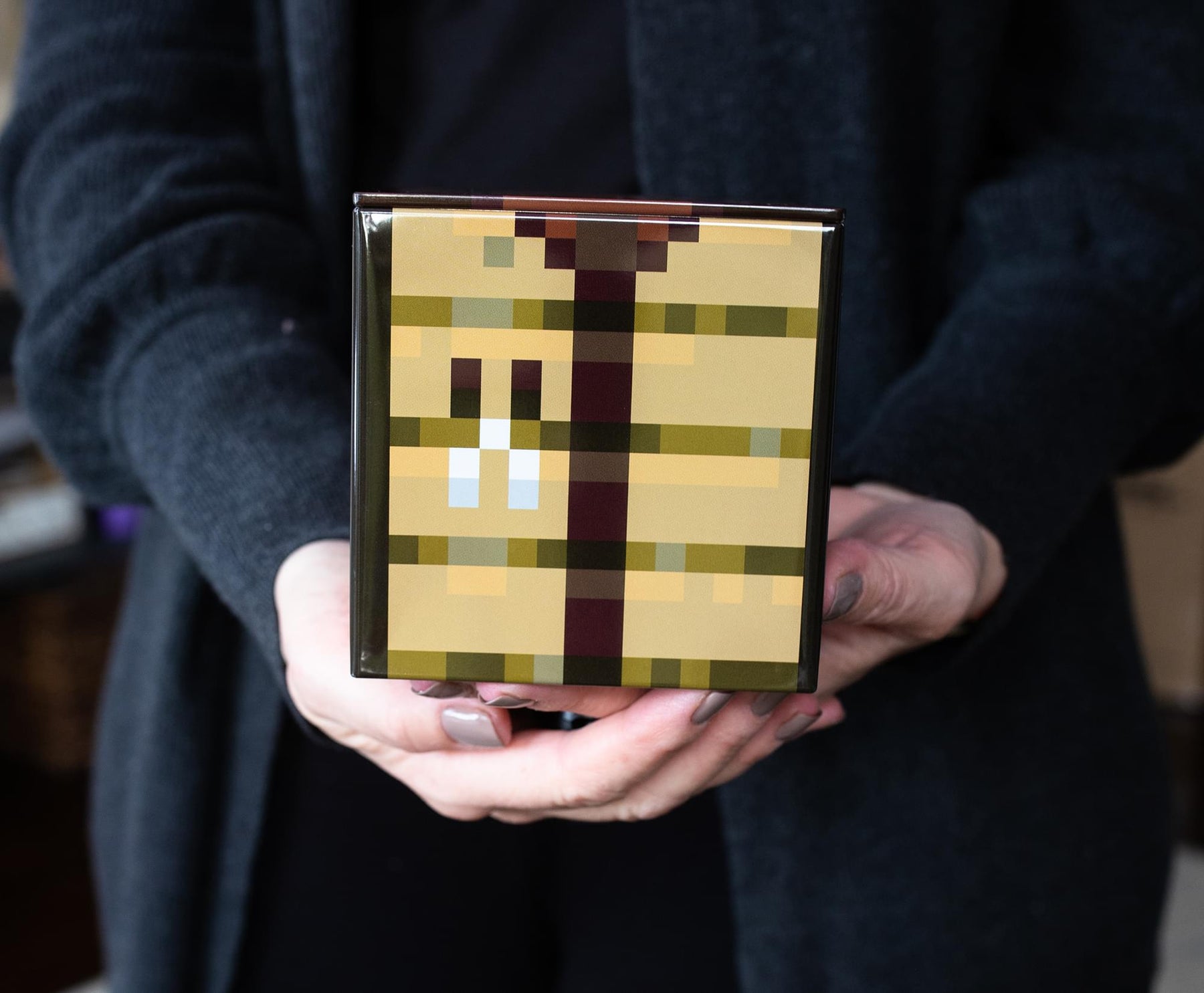 Minecraft Crafting Table Tin Storage Box Cube Organizer with Lid | 4 Inches
Awesome Storage Solution For Gamers: Keep all your equipment organized with this Crafting Table storage tin. The perfect starting block for your space, this Minecraft storage box will help manage messes.
Floor To Ceiling Minecraft Fun: Organize your inventory with ease. This pixelated storage tin looks just like a Crafting Table from the video games, where it's used to create a variety of blocks and items.
Mined From Quality Materials: Storage cube organizer is made of durable metal tin and features a removable lid. Measures approximately 4 inches, providing gamers with plenty of extra storage space.
The Building Blocks Of Fandom: This storage tin is a must-have for Minecraft collectors and fans. Great for your desk, nightstand, dresser, or anywhere else that could use a touch of fandom (and organization).
Fun Minecraft Room Essentials: Build your realm one block at a time with this officially licensed Minecraft Crafting Table Tin Storage Box. The pixel-perfect design helps gamers organize their inventory in style.
KIDS ROOM ESSENTIALS FOR AVID GAMERS
Let this officially licensed Minecraft Crafting Table Storage Tin make organization fun. This decorative organizer fits right into a bedroom to store small toys, a game room to organize collectibles, or an office to clean up messy desk areas. Made of high-grade tin, this metal storage box looks great in any gamer's space.
WHERE MINECRAFT FANDOM MEETS HOME DECOR
This storage box measures approximately 4 inches squared, serving as a nifty container for holding a variety of items. Great for Minecraft players of all ages, this game-authentic piece of home decor makes building and organizing your realm easy. Block by block, Minecraft fans can declutter their inventory with this collectible storage tin.