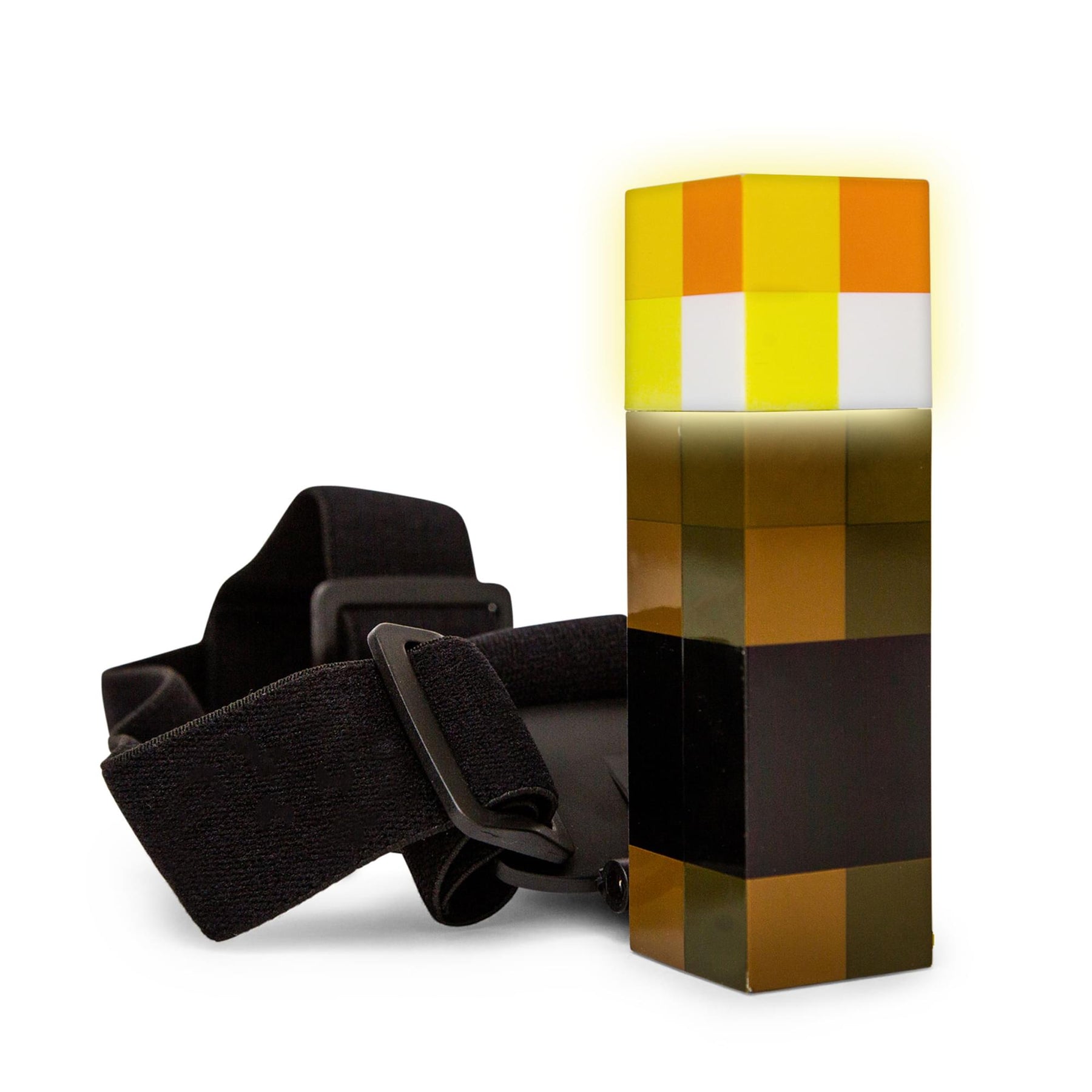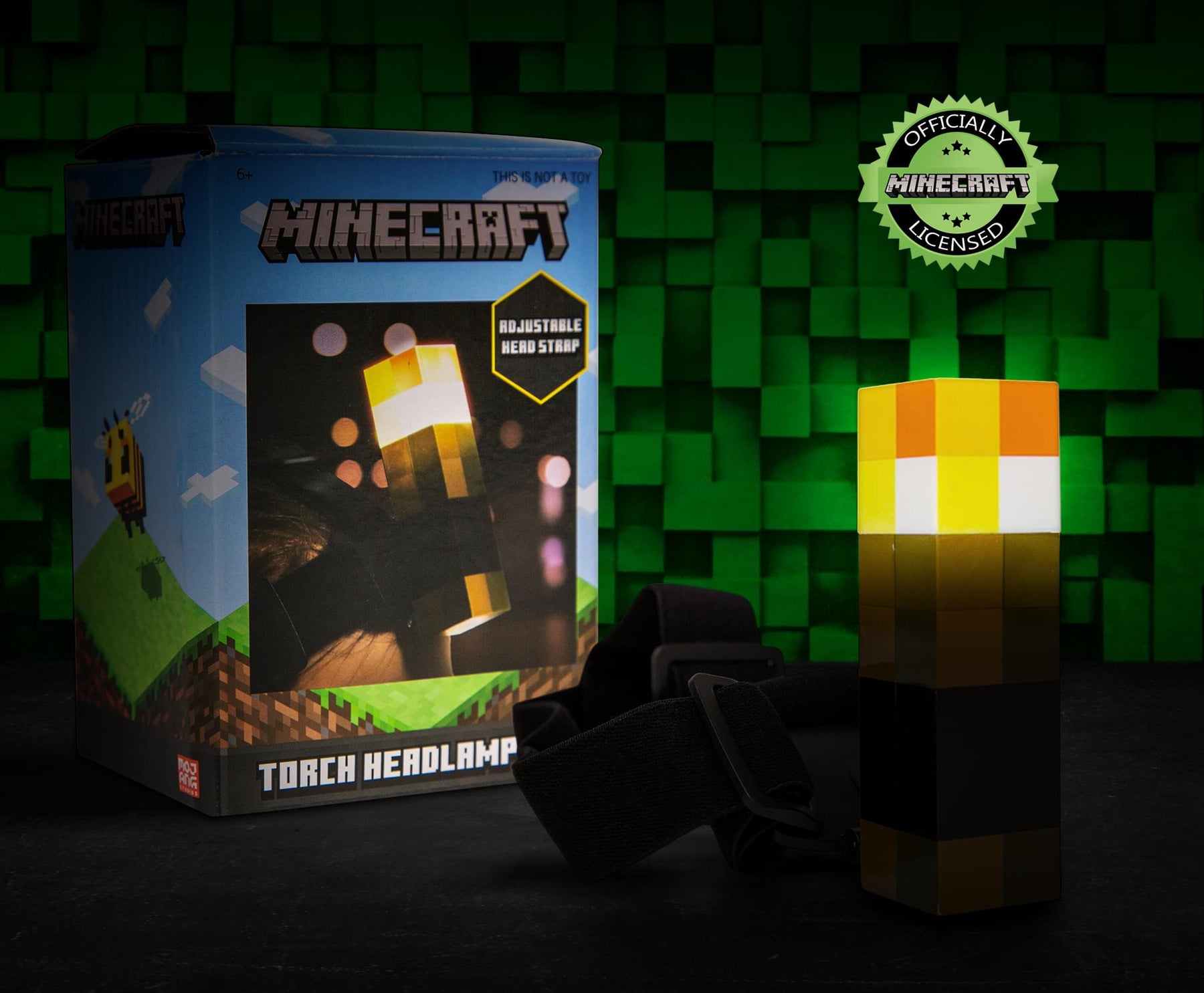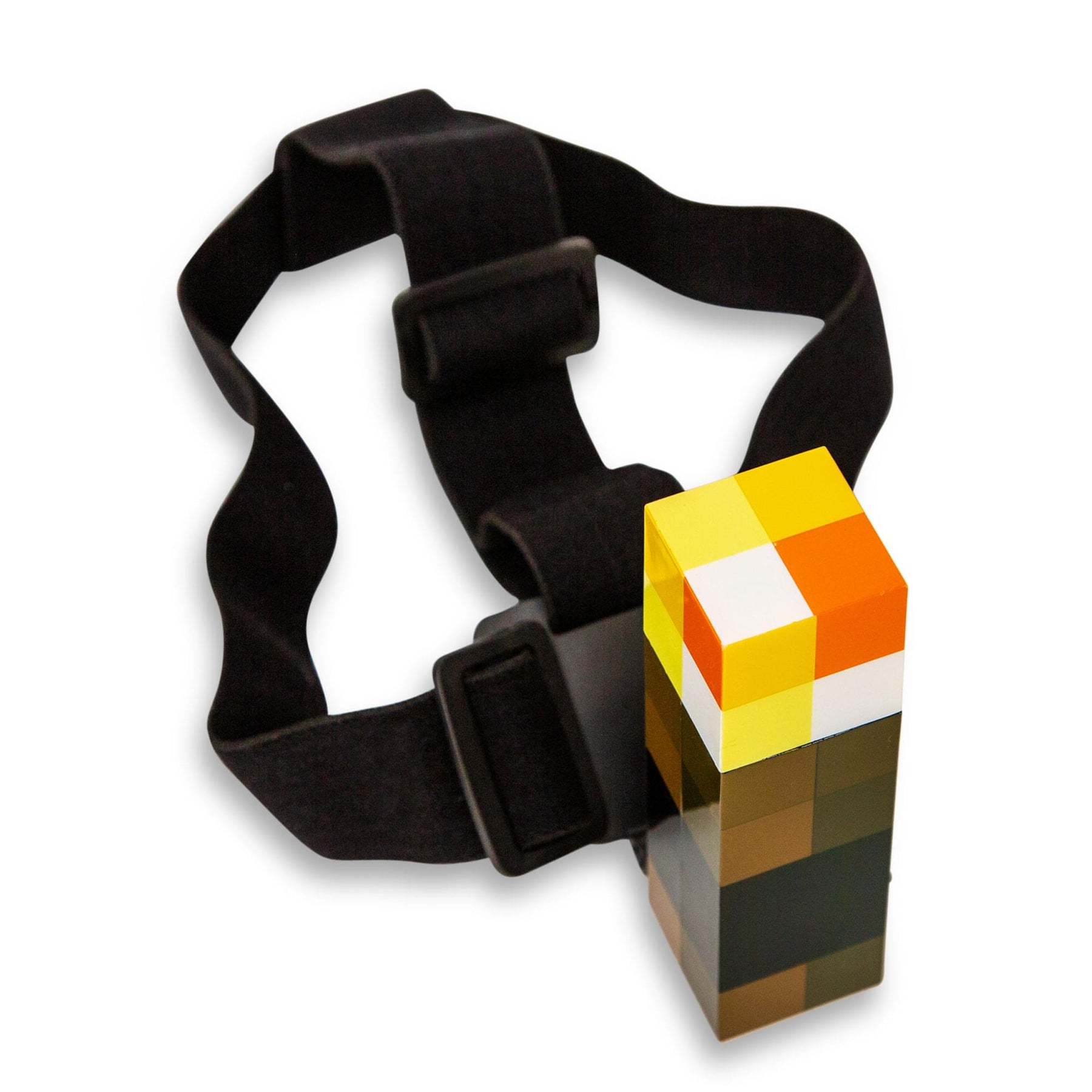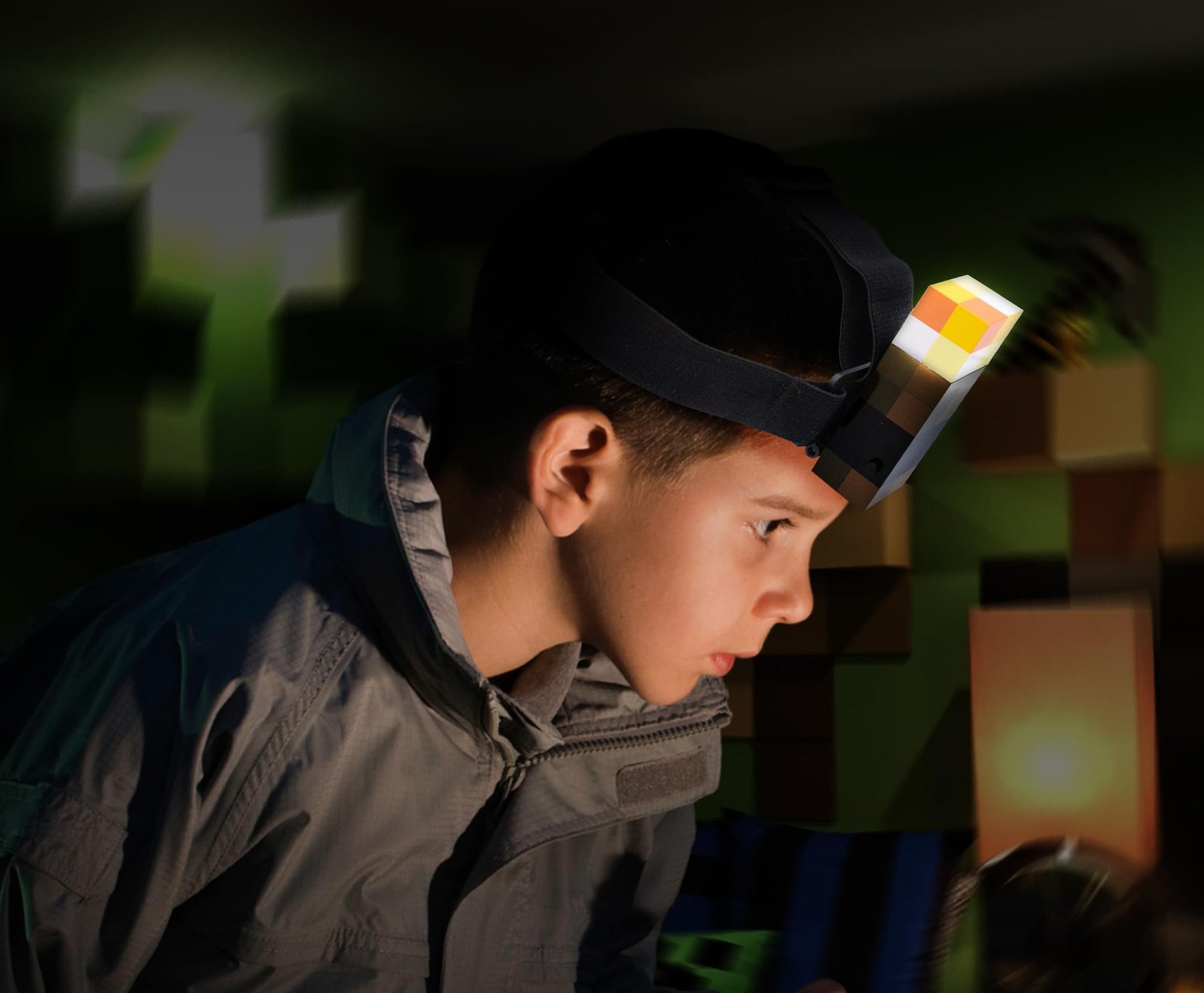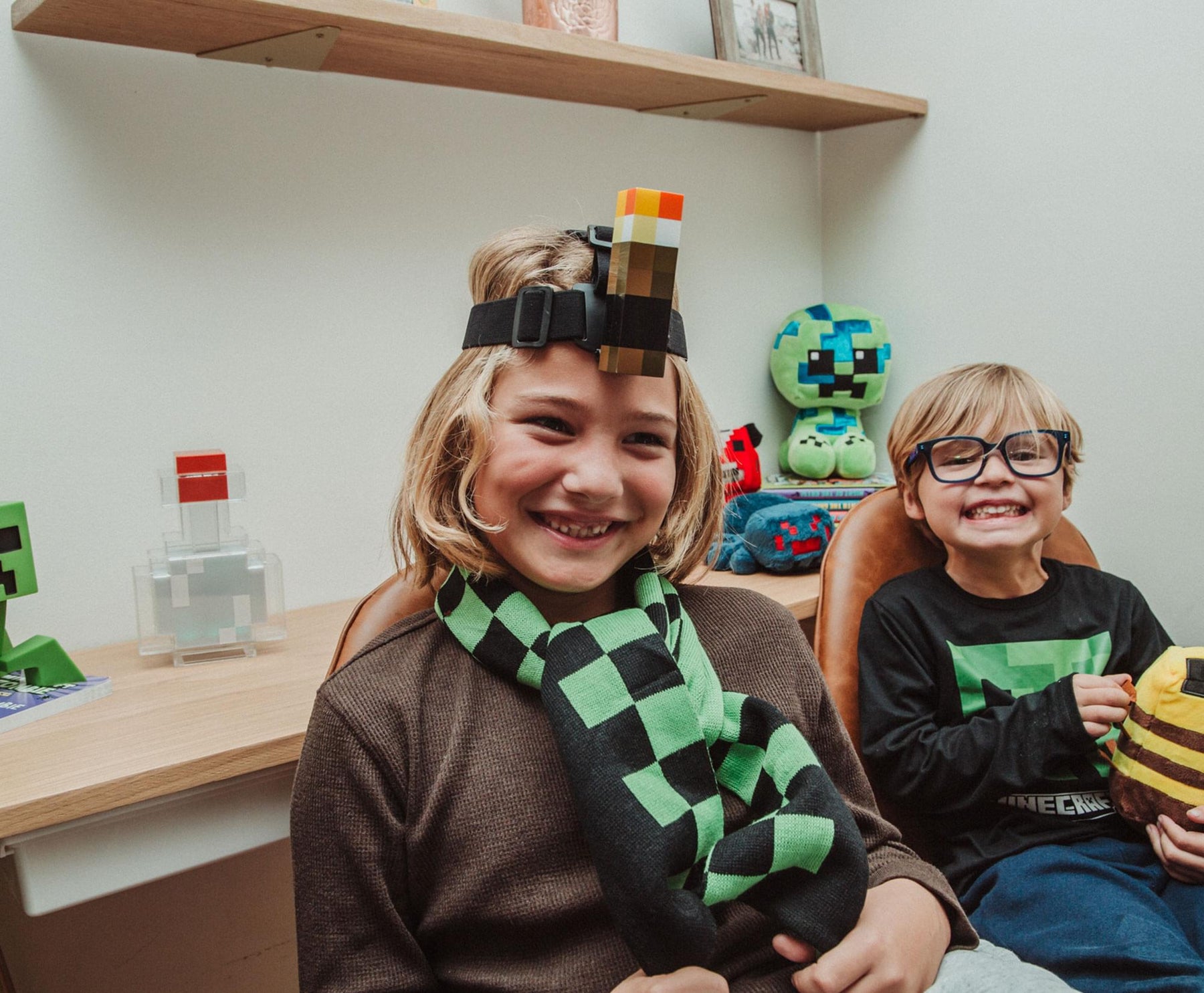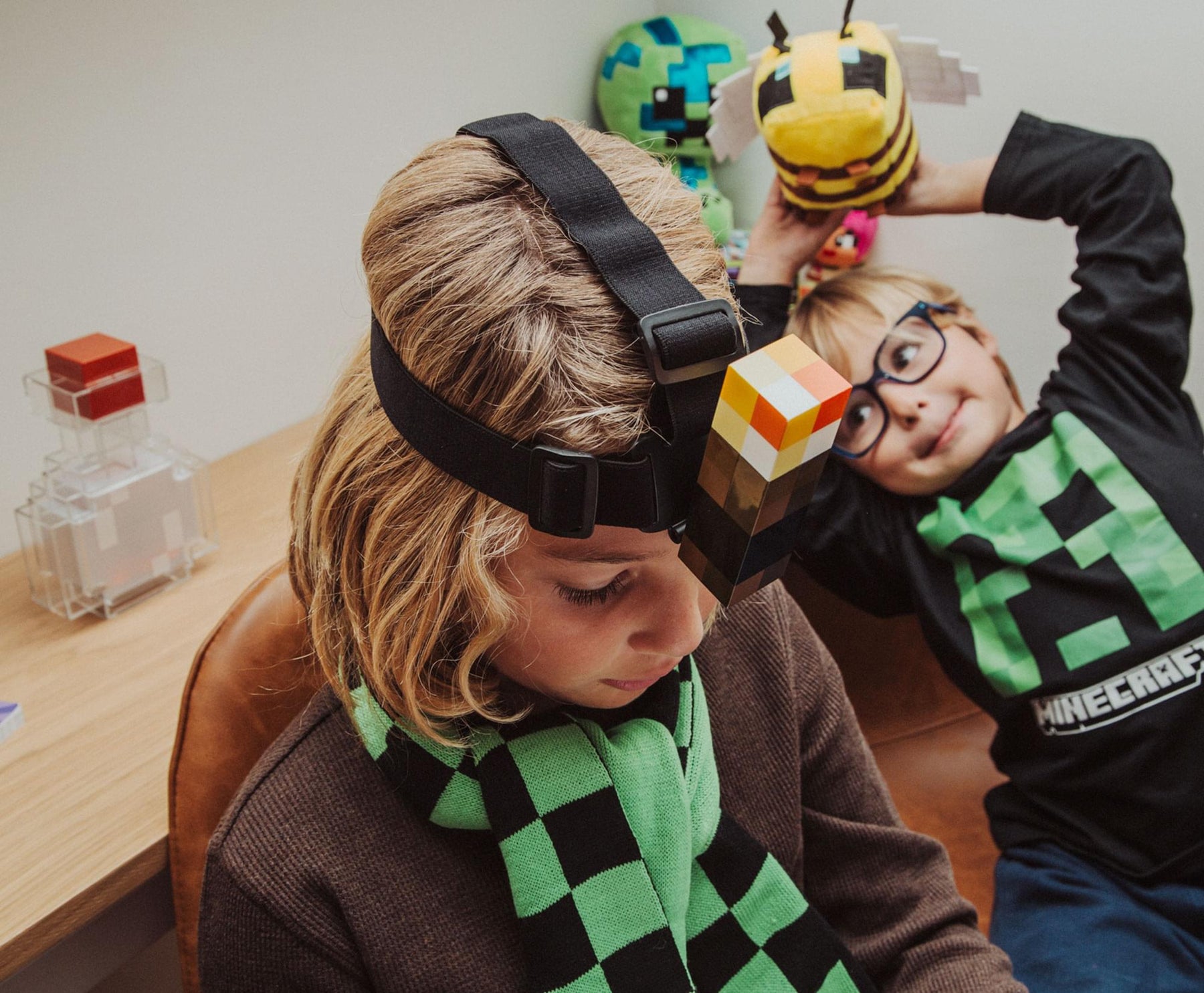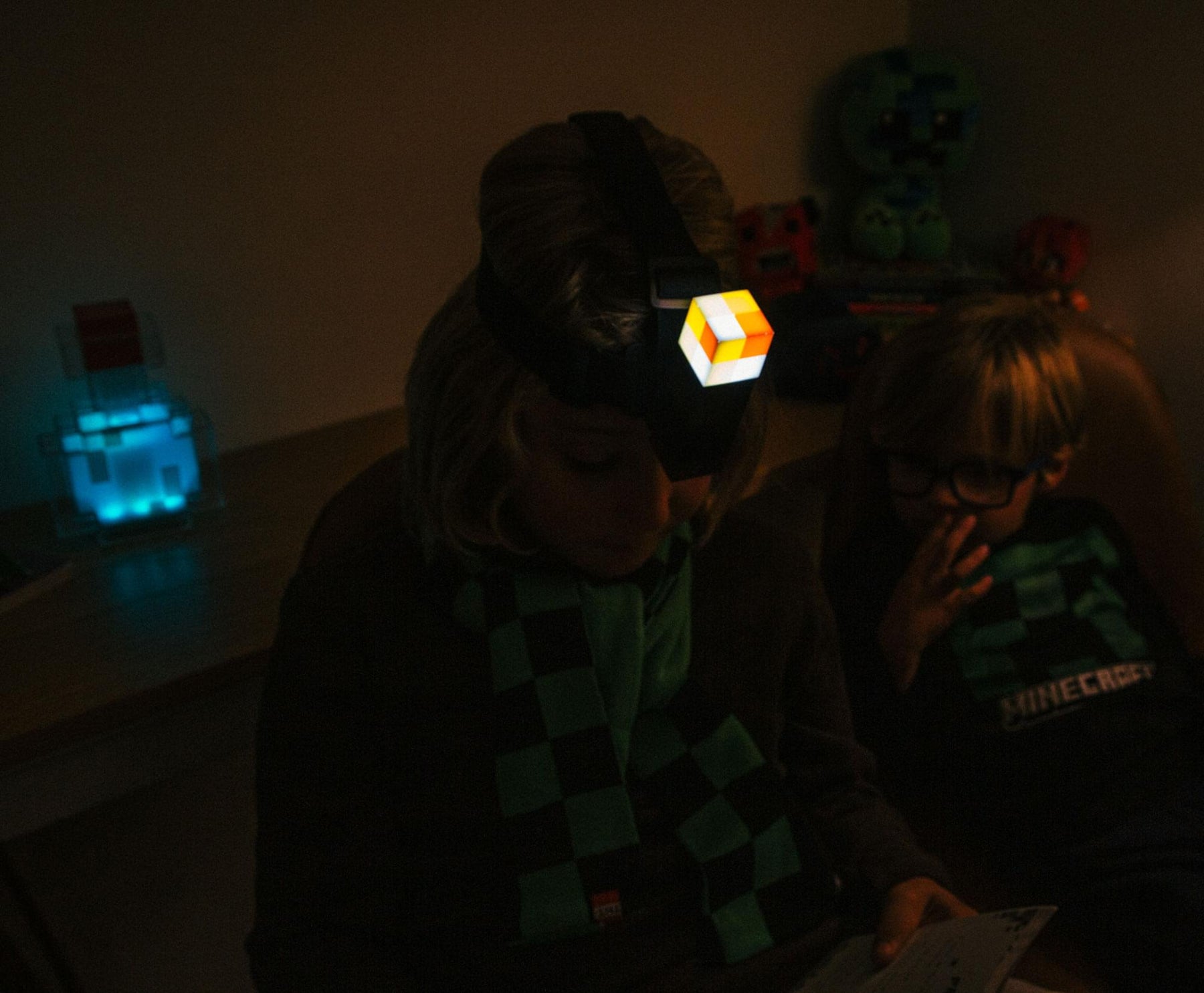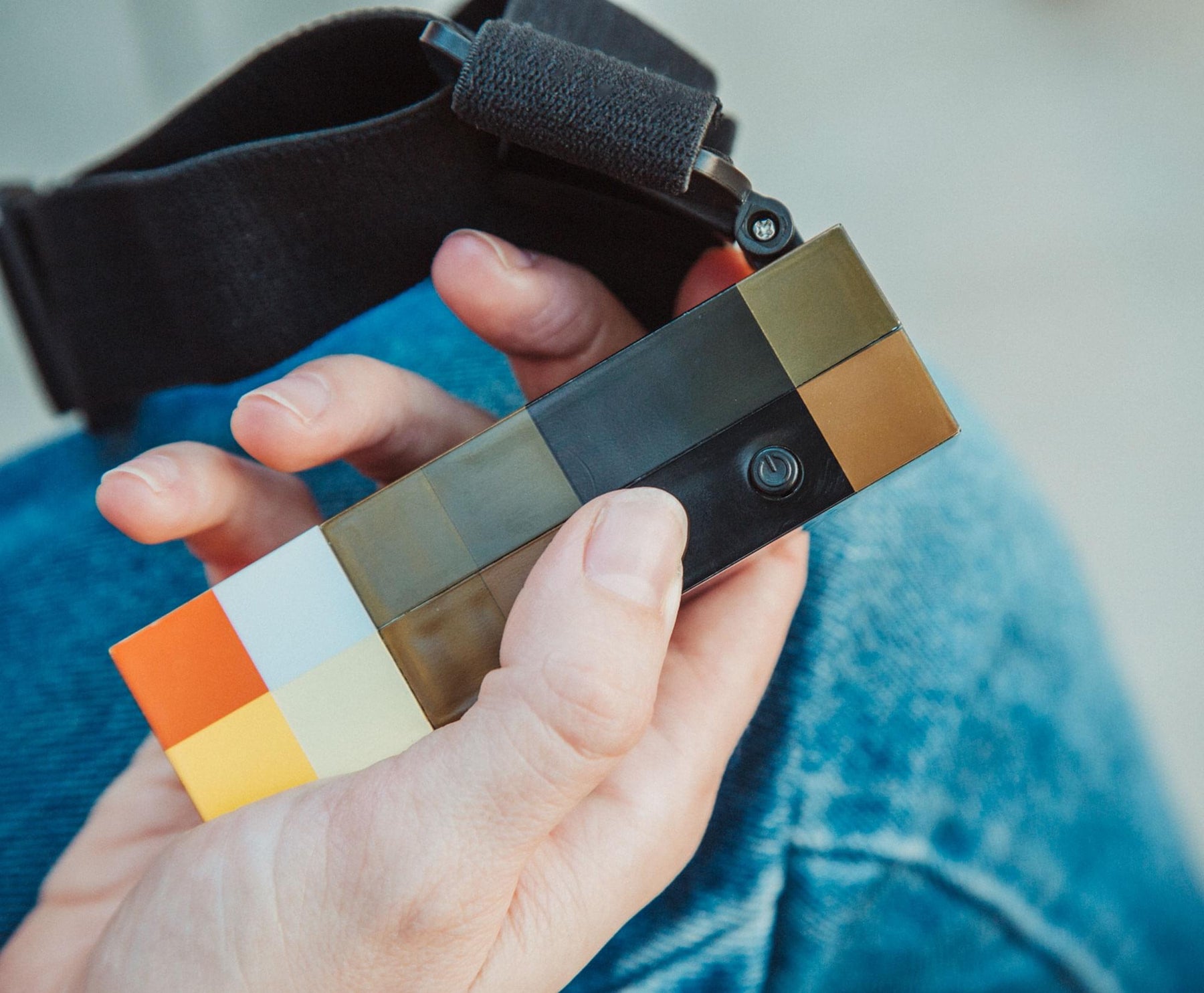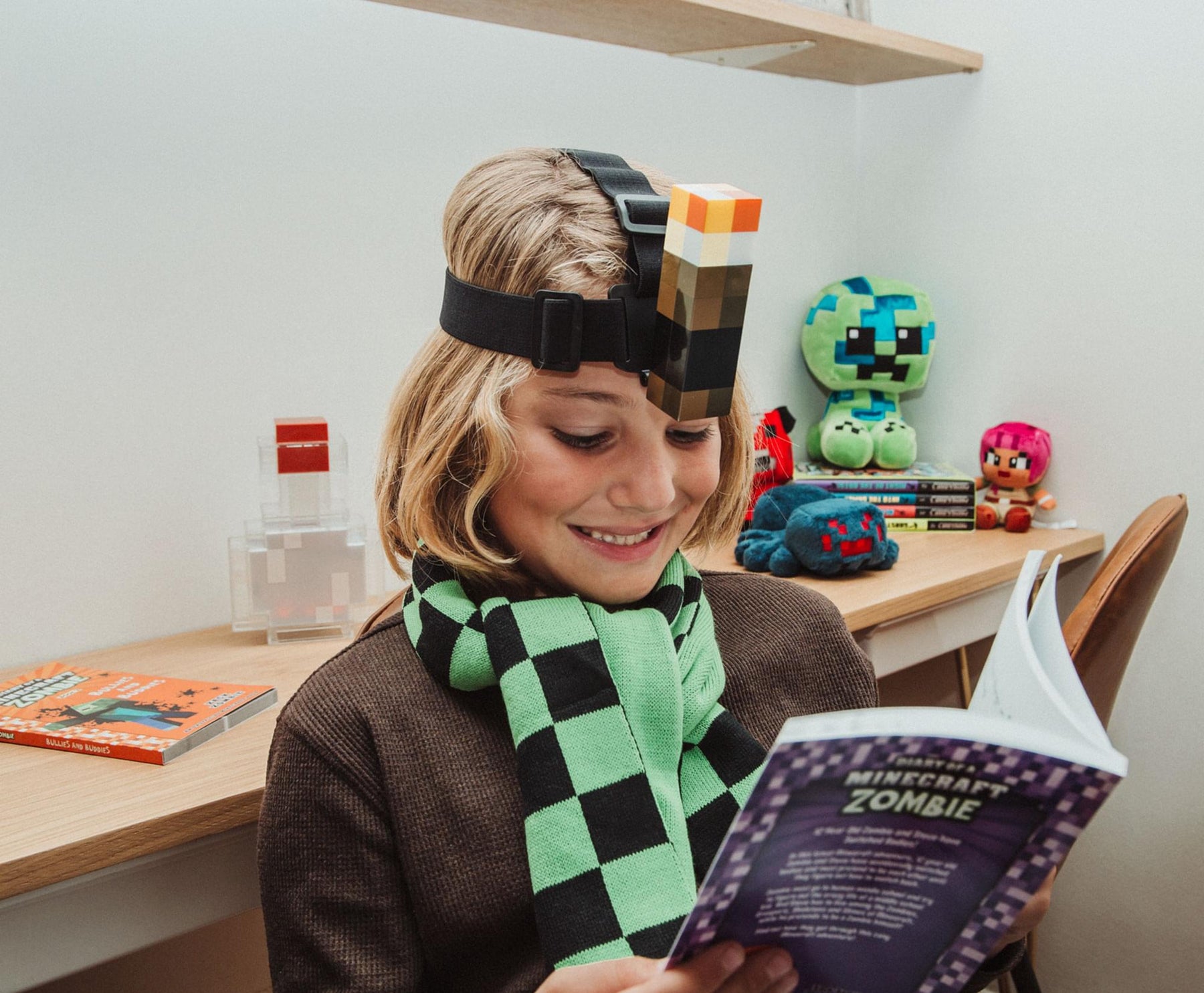 Minecraft Brownstone Torch Headlamp Light With Adjustable Headband
ADVENTURING MADE EVEN BETTER: Explore your realm with this light-up headlamp modeled after the brownstone torch from Minecraft. No more worrying about hostile mobs sneaking up on you from the darkness when you keep this non-solid block handy.
LIGHT UP YOUR REALM: Whether you want to go traipsing through the Overworld or exploring the nooks and crannies of your own living space, this torch headlight replica will make sure you stay on the right path.
SIZED TO FIT: Place the lightweight gear securely around your head using the adjustable black head strap. The torch measures approximately 4 x 1 x 1 inches for lighting the way through all your pixelated adventures.
PIXELS POWERED BY BATTERY: The soft glow of the torch that keeps hostile mobs from disturbing your journey is operated by 3x AAA batteries (not included). The energy-efficient LED bulb lasts for years of mining.
OFFICIAL MINECRAFT COLLECTIBLE: You'll be ready for just about any adventure with this officially licensed Minecraft Brownstone Torch Headlamp. Makes a fun birthday party or holiday gift for avid gamers ages 6+ and up.
CREATE YOUR PIXEL-PERFECT MINECRAFT WORLD
Encumbrance isn't just a problem in video games — it's a hassle in the real world, too!
This Minecraft Brownstone Torch Headlamp is here to lighten your load (see what we did there?) by illuminating your way. Keeps your hands free for gaming or punching trees or whatever you need to do.
The perfect gift for a late-night gaming session or an outdoor adventure, this lightweight mini torch from the video game is battery-powered and features an adjustable strap to keep it secured to your head. Get one for everyone at the party, and they'll be ready for their next escapade.
Prepare for adventure with this officially licensed collectible from Minecraft.
Read All About It on Our Blog
Trending Geek