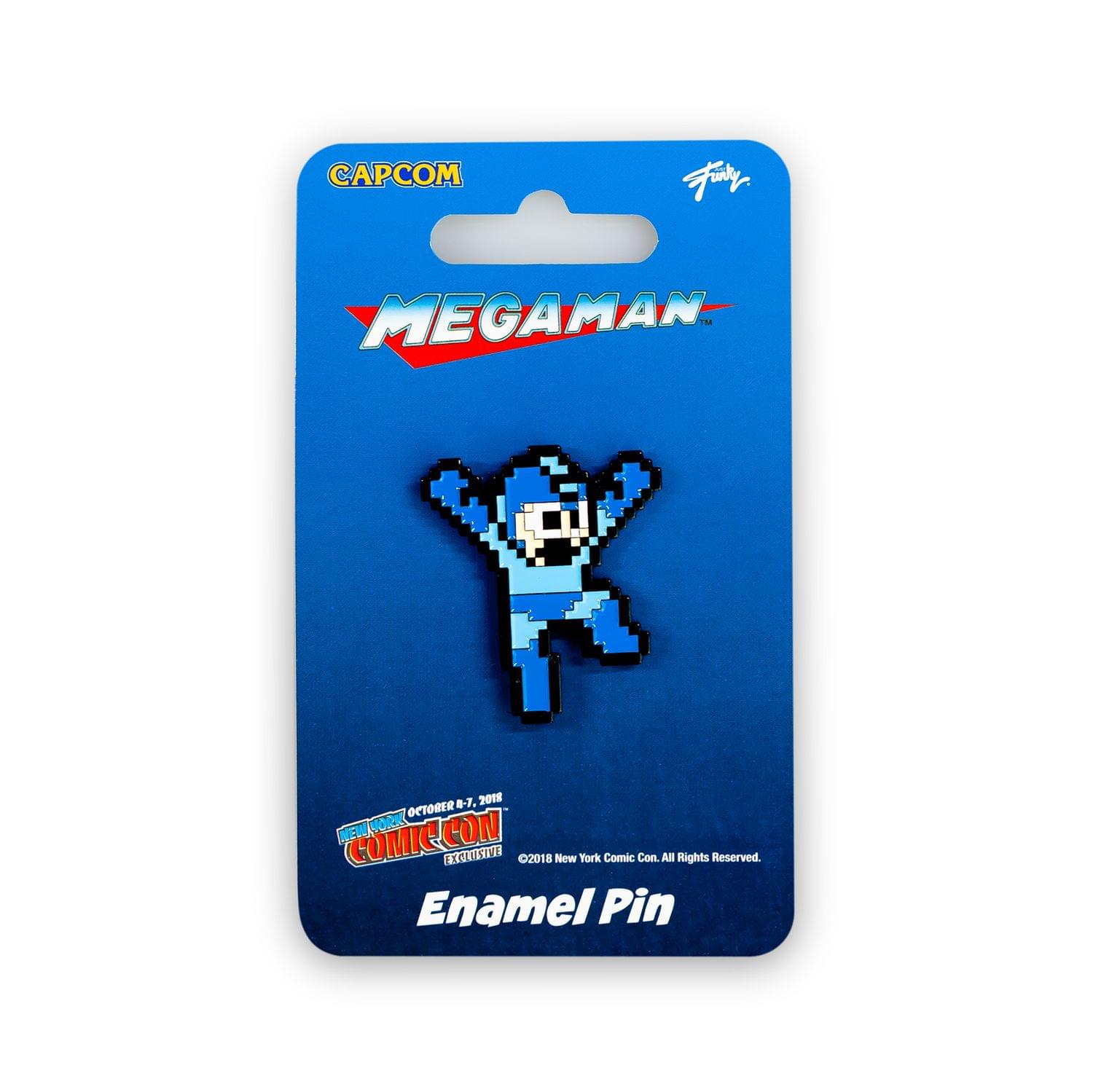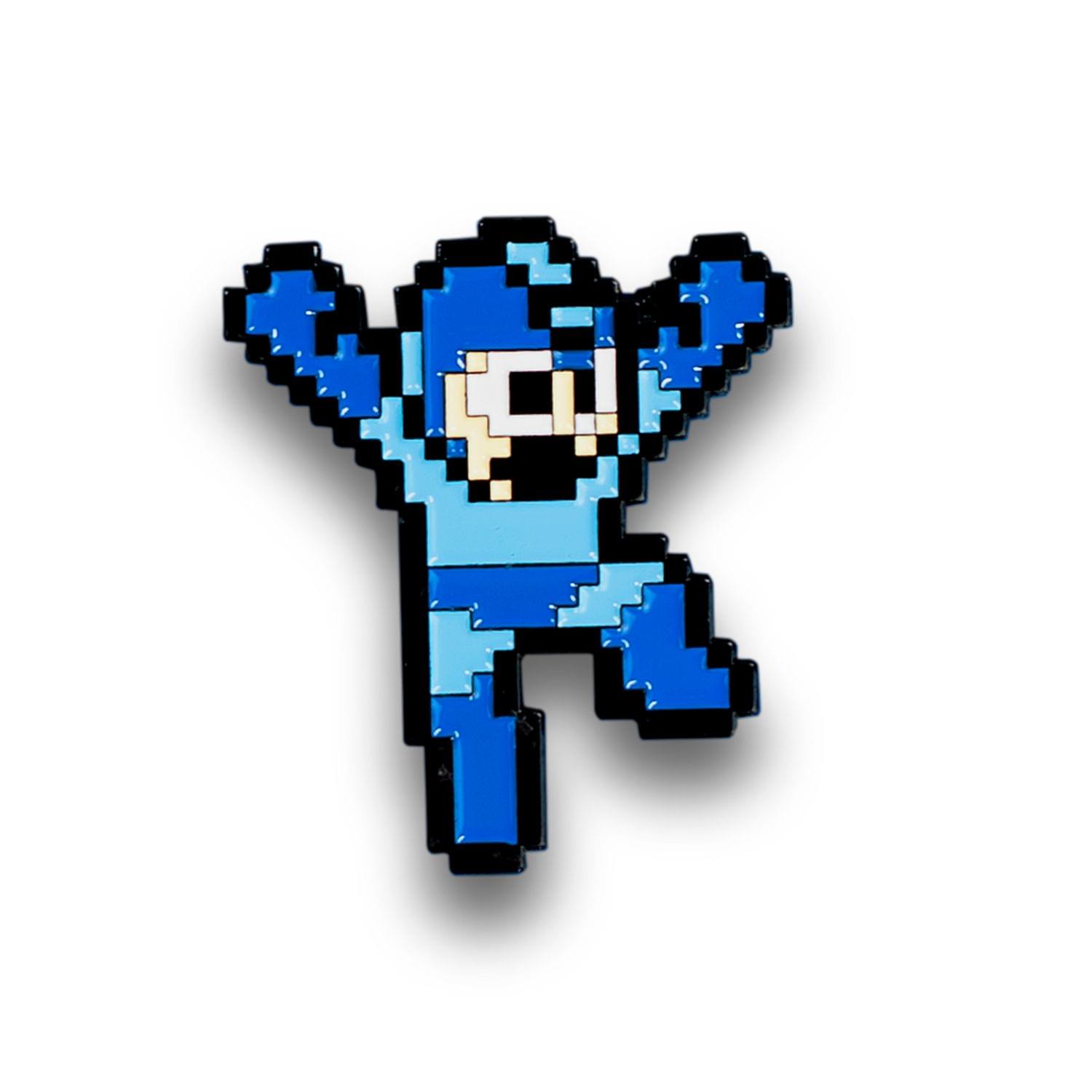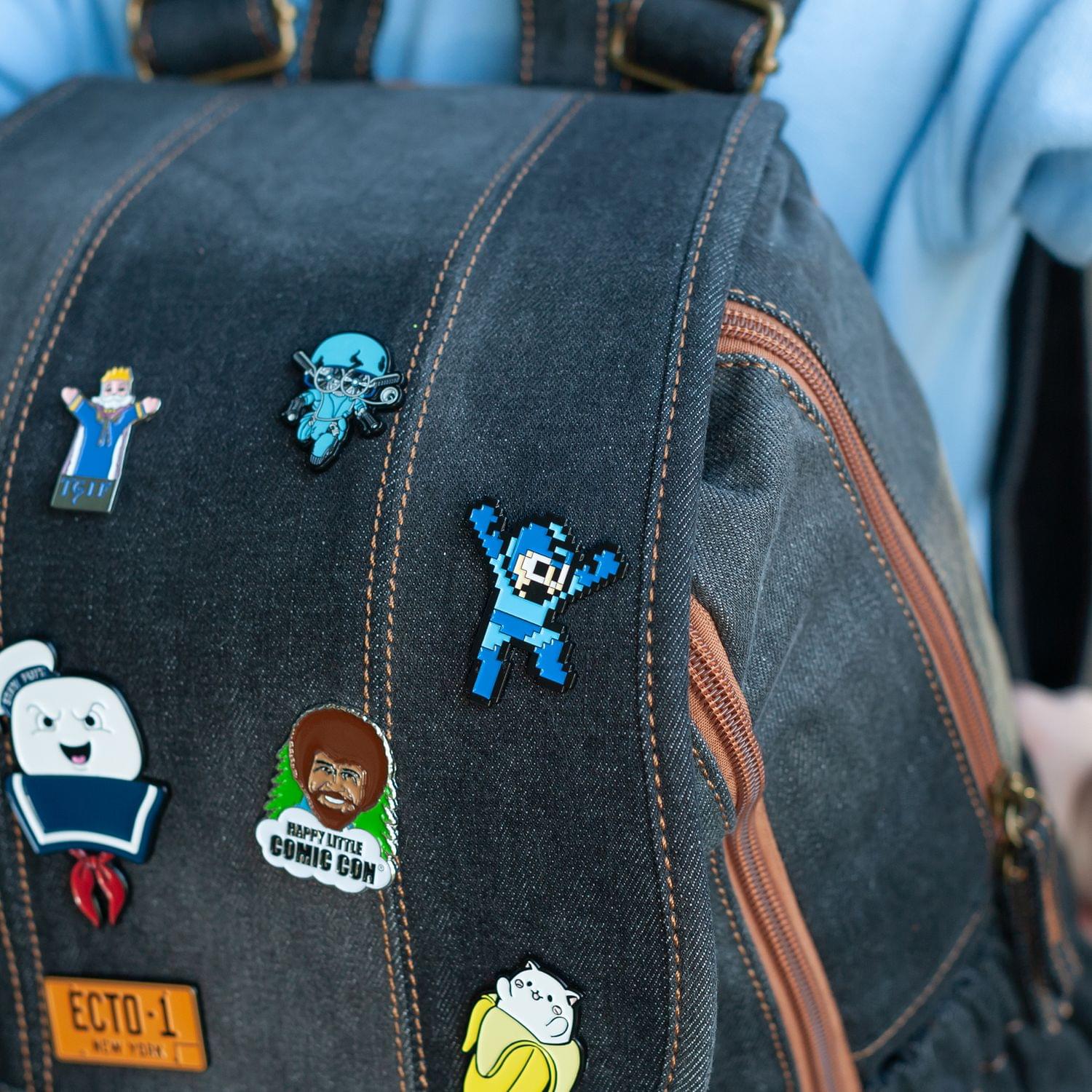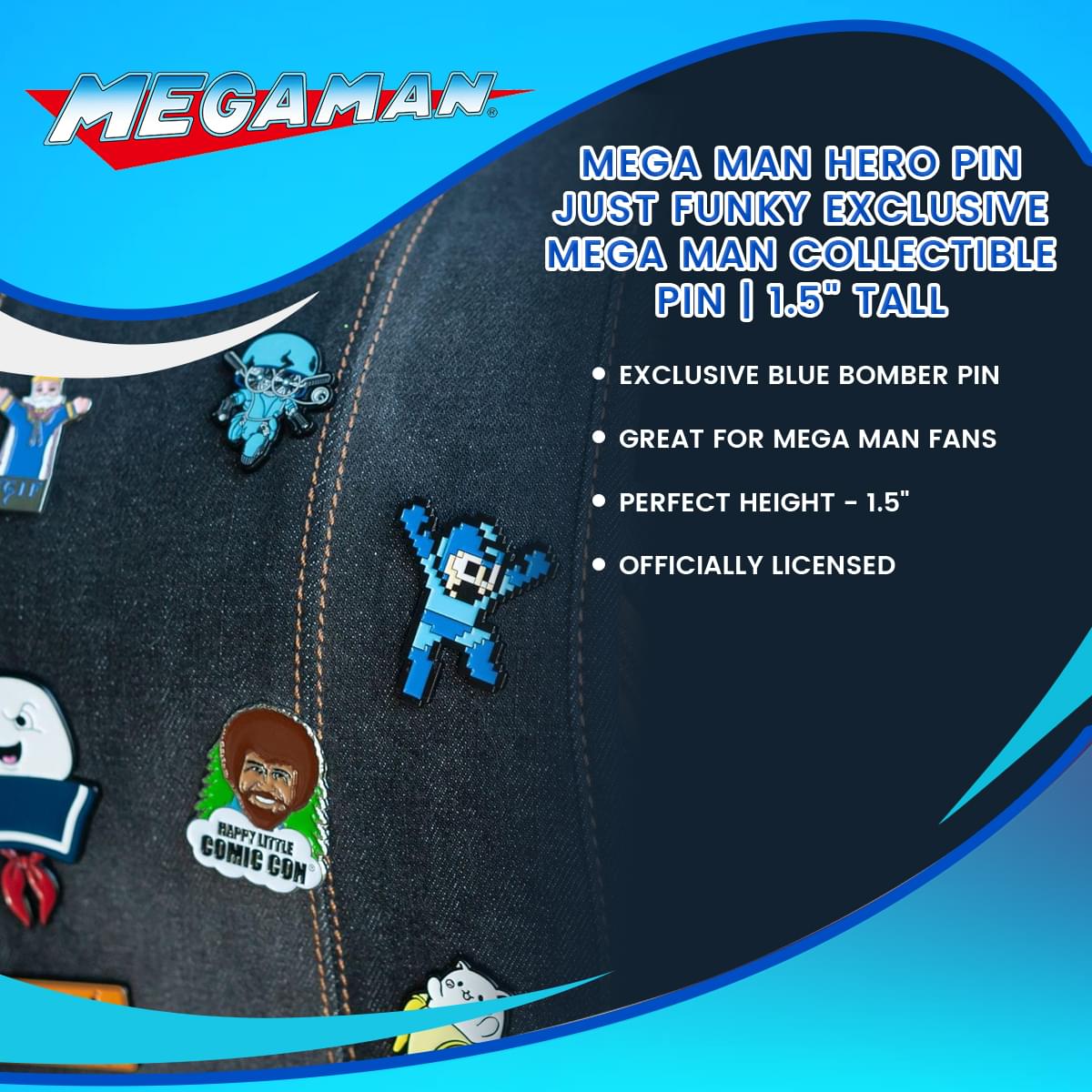 Mega Man Hero Pin | Just Funky Exclusive Mega Man Collectible Pin | 1.5" Tall
MEGA MAN WARRIOR PIN: Mega Man is the iconic Blue Bomber and is back again to take action against the evils of the world. Weather it's saving his friends or fighting terrible robots, Mega Man is the hero we can count on!
ACTION PACKED HERO: Equipped with his Mega Buster blaster, Mega Man is often found saving the day. This pin features an action pose of Mega Man jumping into the air! Such a unique pin is great for all Mega Man fans!
TAKE MEGA MAN EVERYWHERE: If you're looking to spruce up your style a bit, this Mega Man pin serves as a great accessory for your back packs, book bags, coats, and anywhere else you can think of sporting this pin!
NYCC EXCLUSIVE: Originally debuted at the New York City Comic Con in 2018, this Mega Man pin was limited to only 1200 items! Grab one of these premium collector's pins before they disappear forever!
OFFICIALLY LICENSED: The Blue Bomber has returned and given us a new saga to follow in Mega Man 11! What better way to celebrate the release of this new video game than with a bit of officially licensed Mega Man merchandise!
REPEL THE EVIL ROBOTS
As Mega Man stands for a force of good in the ever-impending robot invasions, you can signify your stand with the powers of light with this official Mega Man pin! Mega Man fans will love the classic 8-bit design that this pin boasts as they tote this pin on their jacket, book bag, and more! Show off your true Mega Man fandom with this little "Blue Bomber" pin.
OFFICIALLY LICENSED
This little pin is a great way to complete your Mega Man collections! Officially licensed through Capcom, we've made sure that this Mega Man pin is the real deal! That way, all of us video game fanatics can have only the best Mega Man collectibles in our possession. Because this pin is officially licensed, it will make a great gift for any Mega Man fan! Be sure to grab yours today!