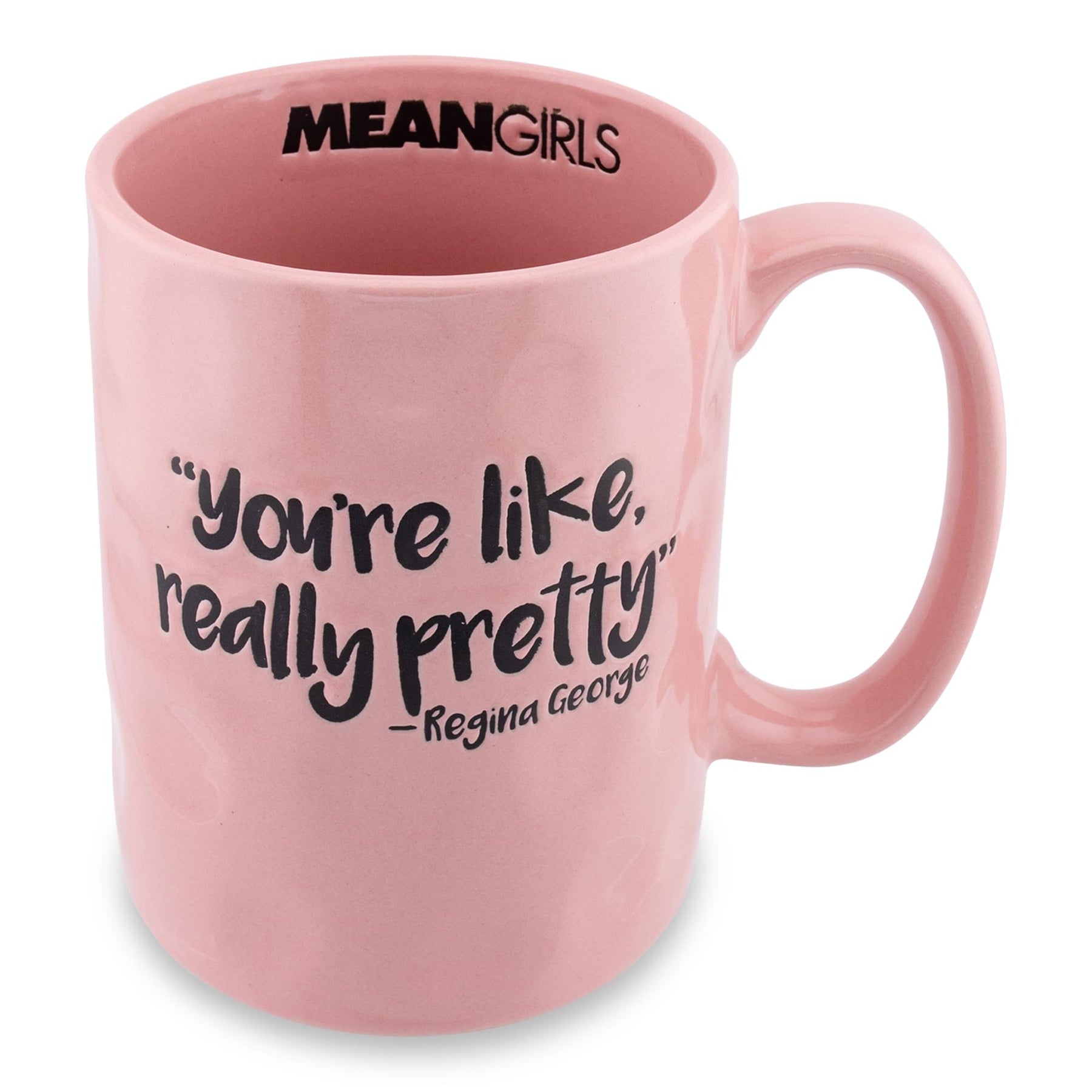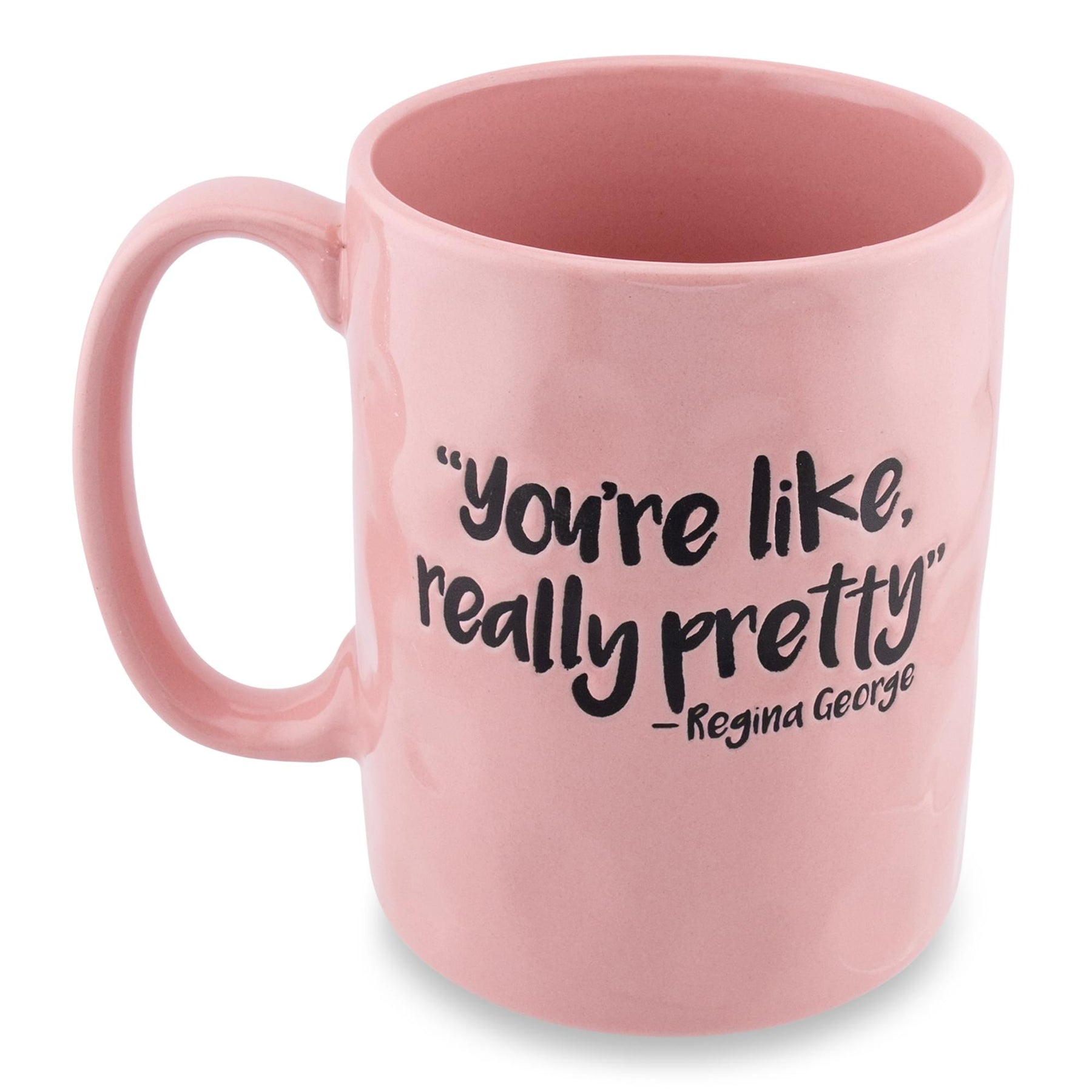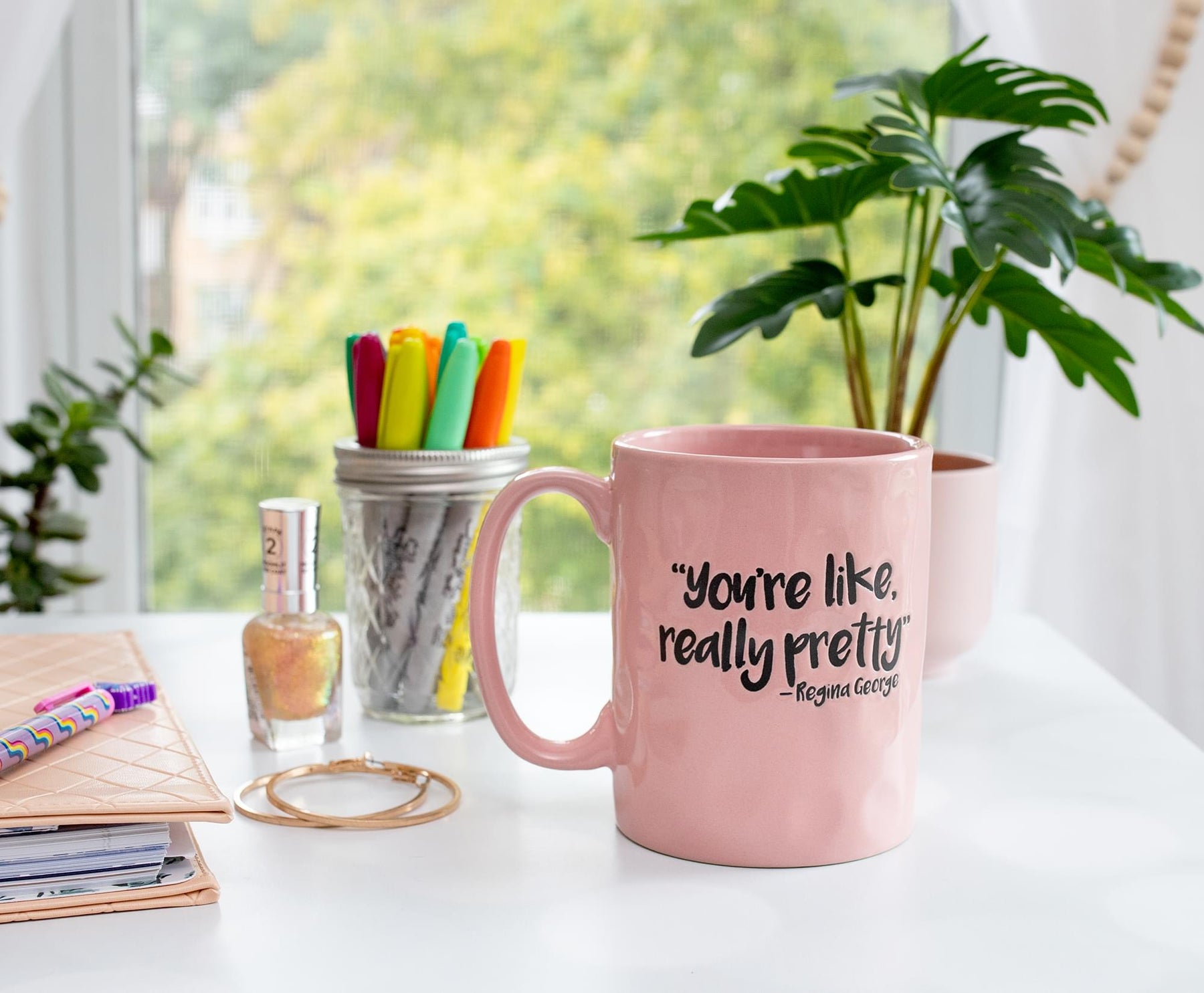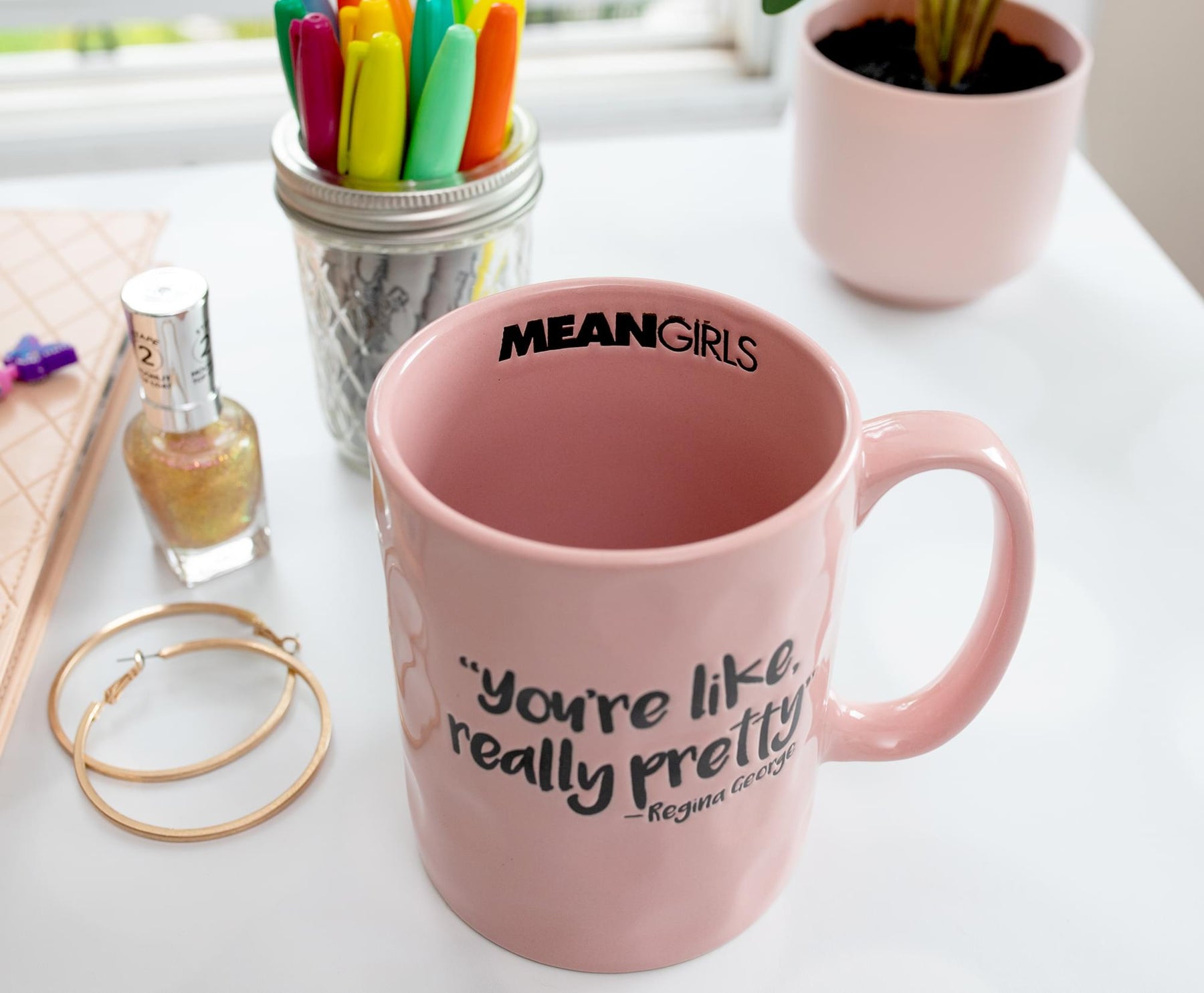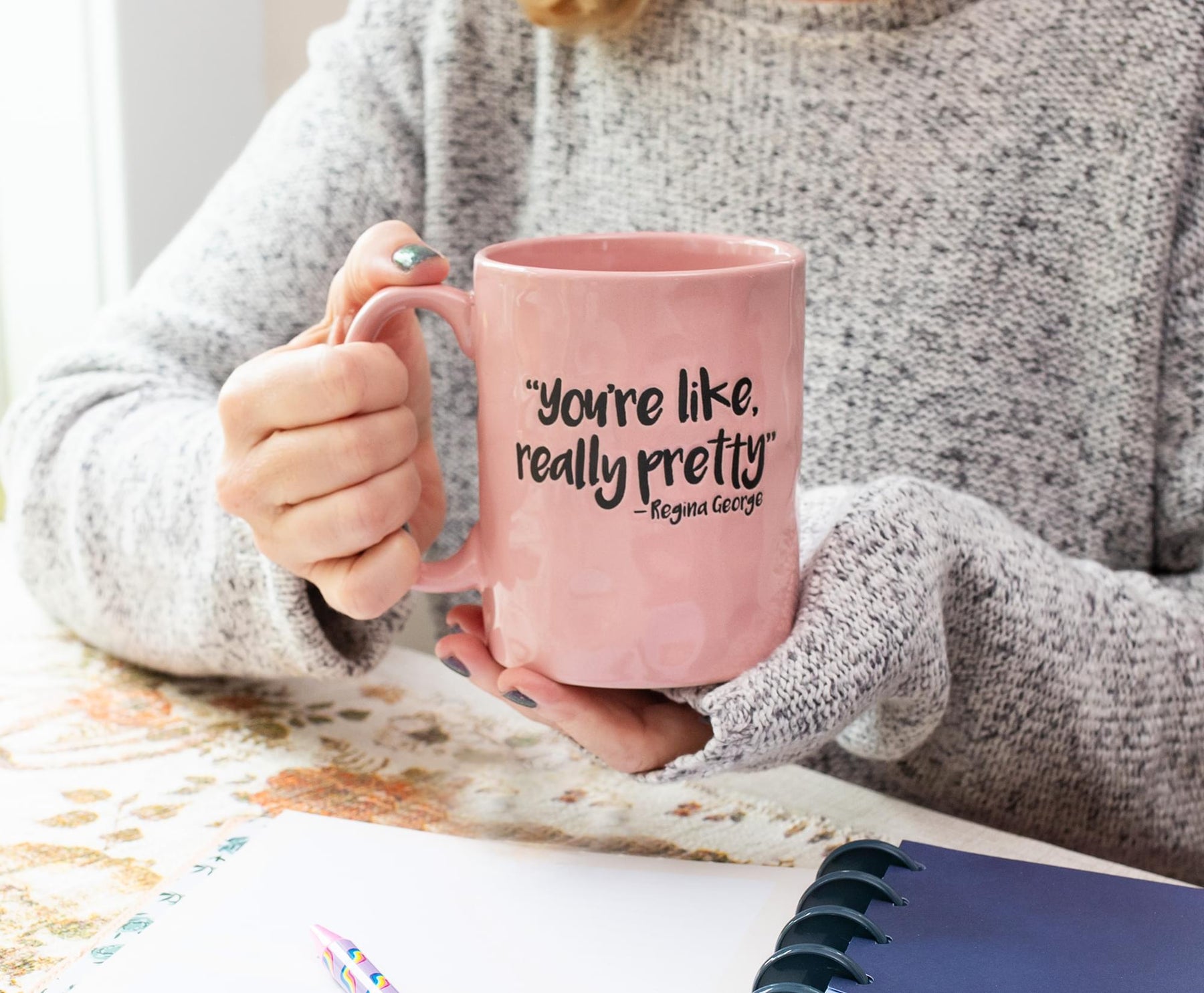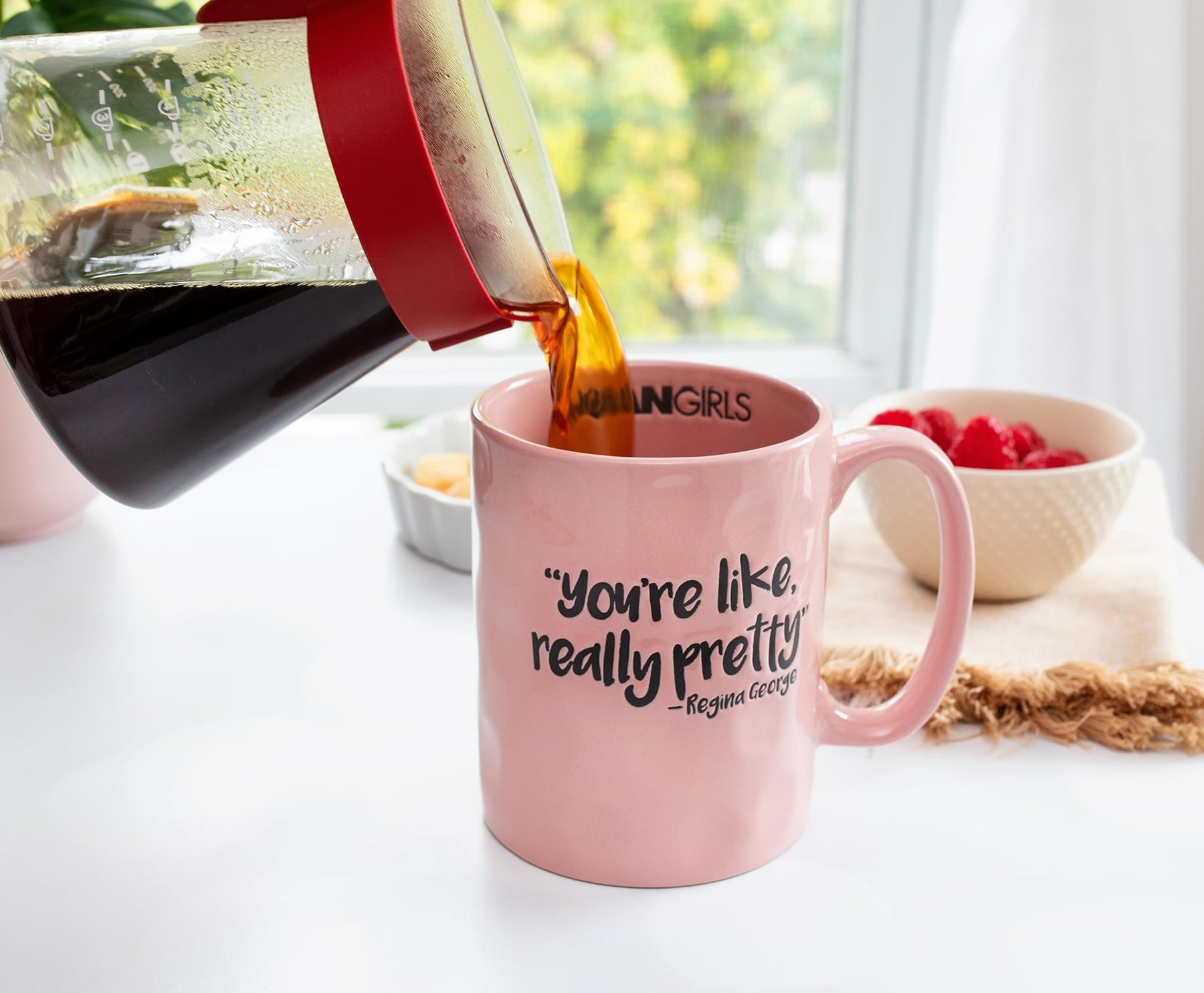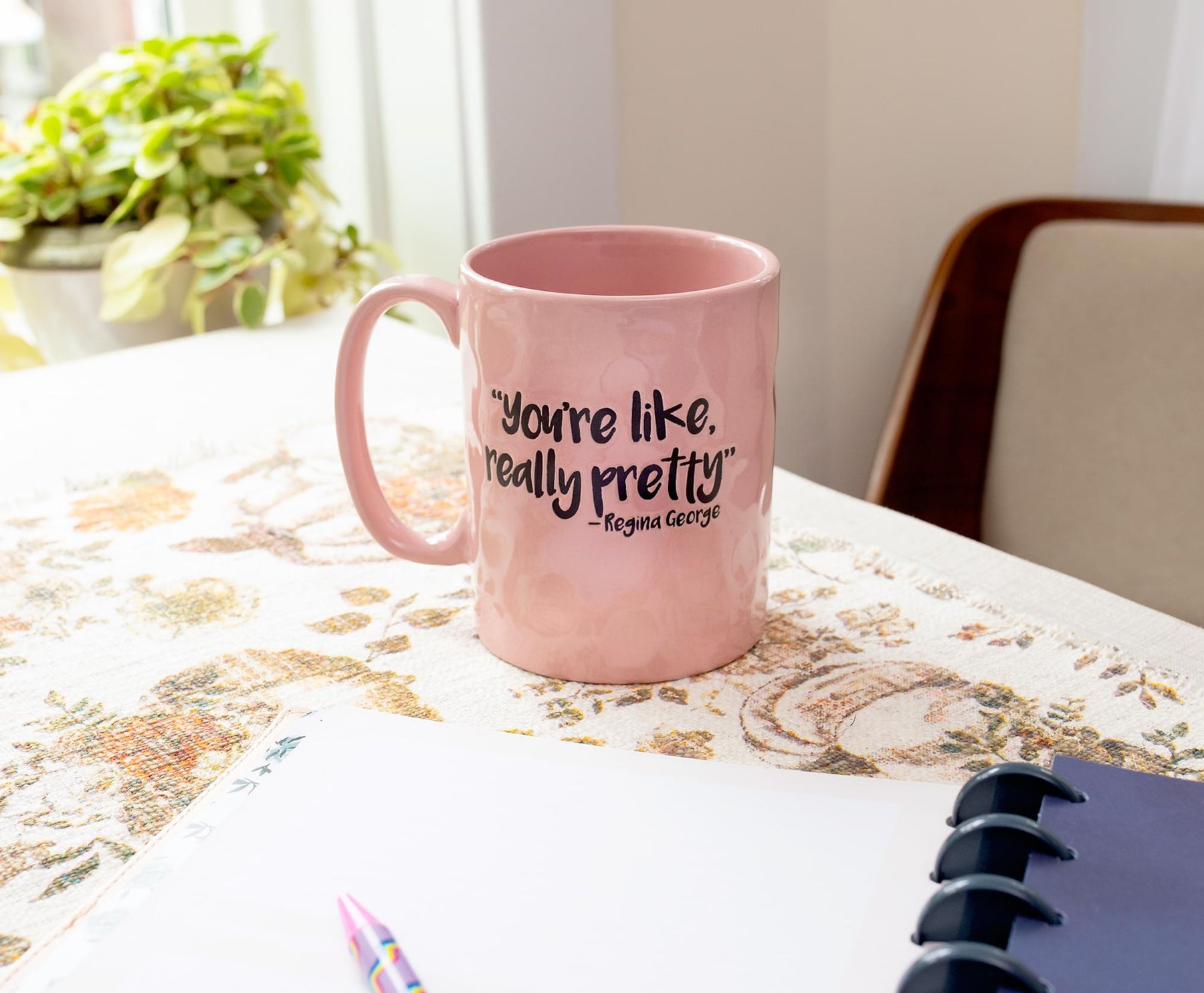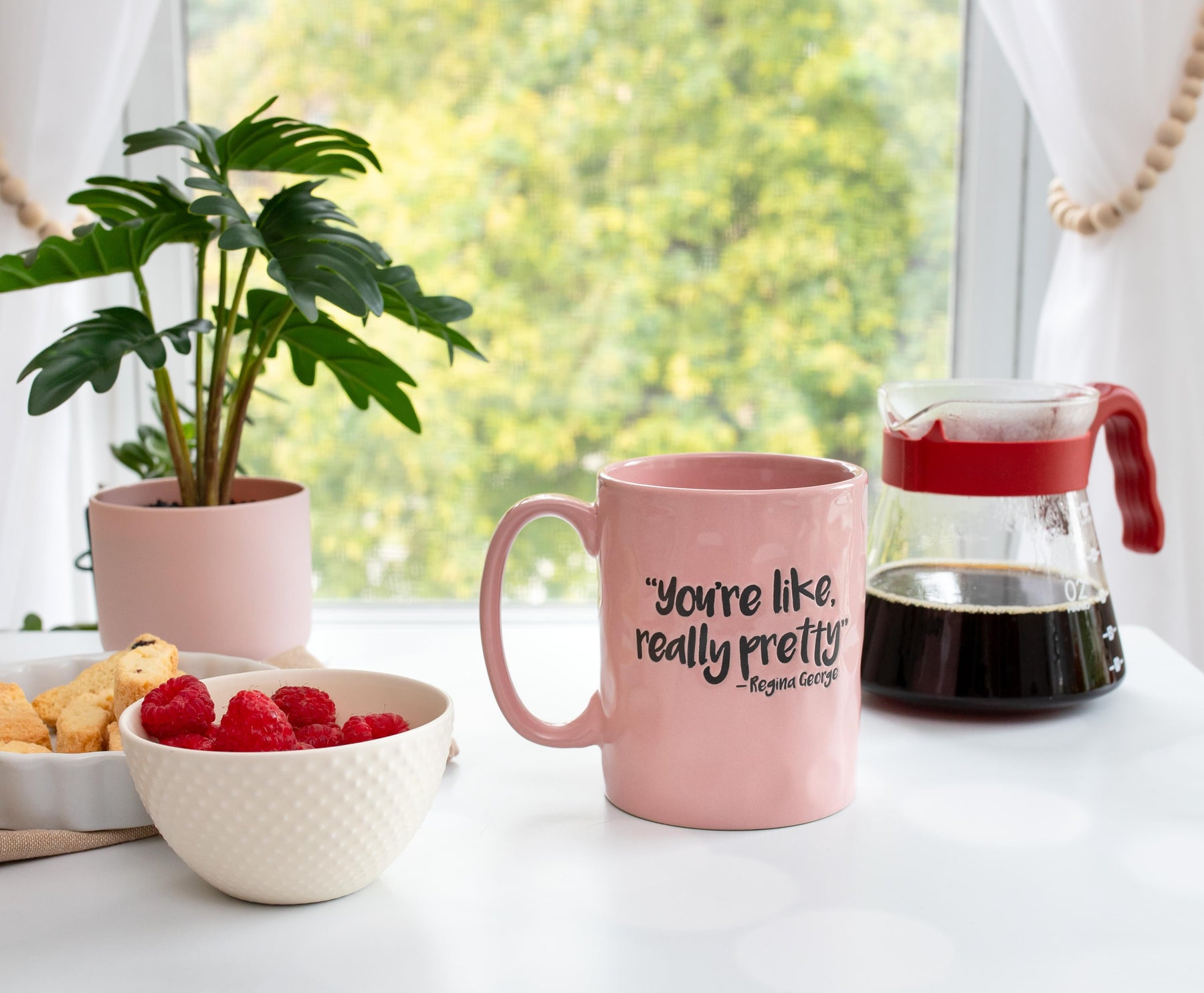 Mean Girls "Really Pretty" Wax Resist Ceramic Pottery Mug | Holds 18 Ounces
MAKE THE POPULAR CHOICE: Become the envy of your peers using this exclusive coffee mug inspired by the teen comedy Mean Girls. You'll feel like part of the prestigious Plastics social clique with this flattering drinkware in hand.
STYLE THAT'S SO FETCH: This coffee mug features high praise from the queen bee herself. You'll cherish the words of Regina George with every sip you take from this cup that reads, "You're Like, Really Pretty."
A SIP WITH YOUR BESTIES: No social cliques are needed to enjoy all of your refreshing favorites with friends. This coffee mug is so large that it must be full of secrets, holding approximately 18 ounces of your favorite beverage.
MEETS QUEEN BEE STANDARDS: Head into every day at North Shore High School with confidence when using this BPA-free ceramic mug that's made for long-lasting use. Easy to maintain, it's safe for both microwave and top-rack dishwasher.
OFFICIAL MEAN GIRLS COLLECTIBLE: Don't become the latest addition to Regina George's Burn Book. Gain her trust and head back to school in style with this officially licensed coffee mug inspired by Mean Girls.
GET A TASTE OF THE IN-CROWD
So you agree? You need this mug? Flaunt your new friendship with the Plastics with this exclusive coffee mug inspired by the cult classic comedy Mean Girls.
Welcome to your first day at North Shore High School. Now it's time to settle in and discover what social clique you belong to. Lucky for you, Regina George of the most popular girl's group in school thinks "You're Like, Really Pretty." While designed with Wednesdays in mind, you'll enjoy sipping from this pink coffee mug every day of the week.
DRINKWARE YOU'LL WANT IN YOUR SOCIAL CIRCLE
Whether you're an art freak, jock, or nerdy member of the Mathletes, this high-grade ceramic mug is made for all of life's most socially stressful moments. So when you're in need of a serious pick-me-up, the limit does not exist to how many refills you can treat yourself to. Enjoy your next beverage with a little motivational inspiration from Regina George and the Plastics.
Flattery will get you everywhere with this officially licensed drinkware inspired by Mean Girls.
CARE INSTRUCTIONS
Easy care
Top-rack dishwasher safe
Microwave safe
Read All About It on Our Blog
Trending Geek