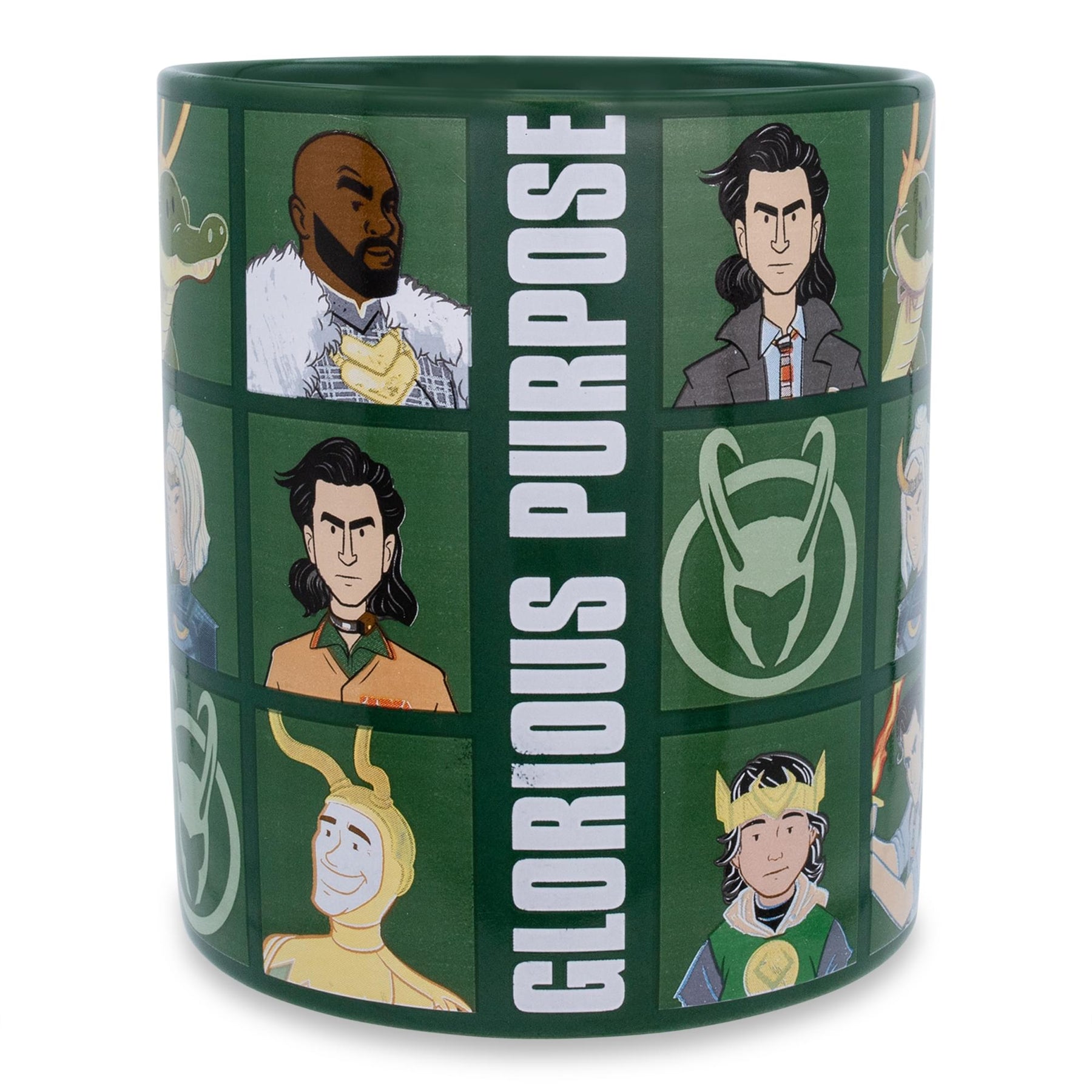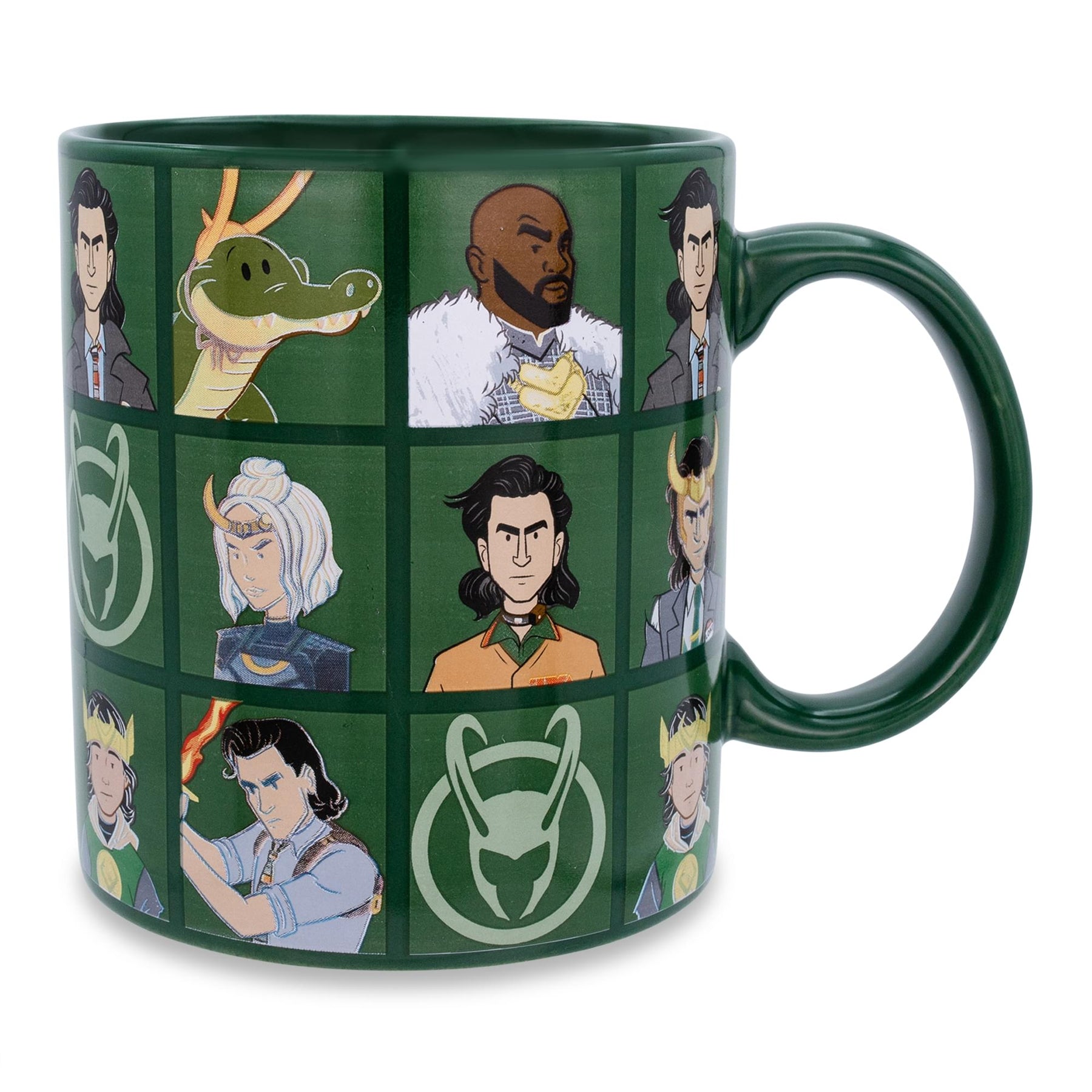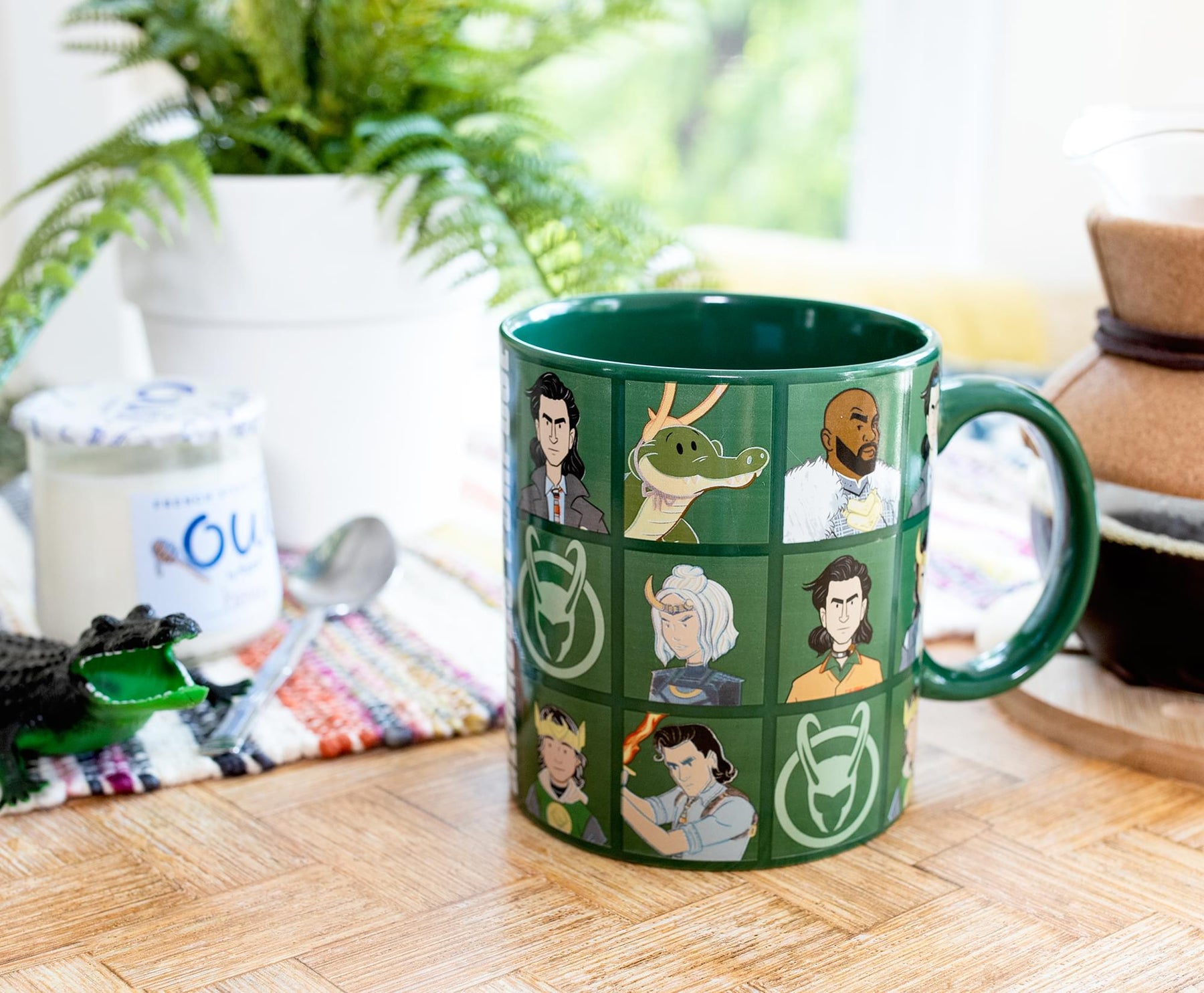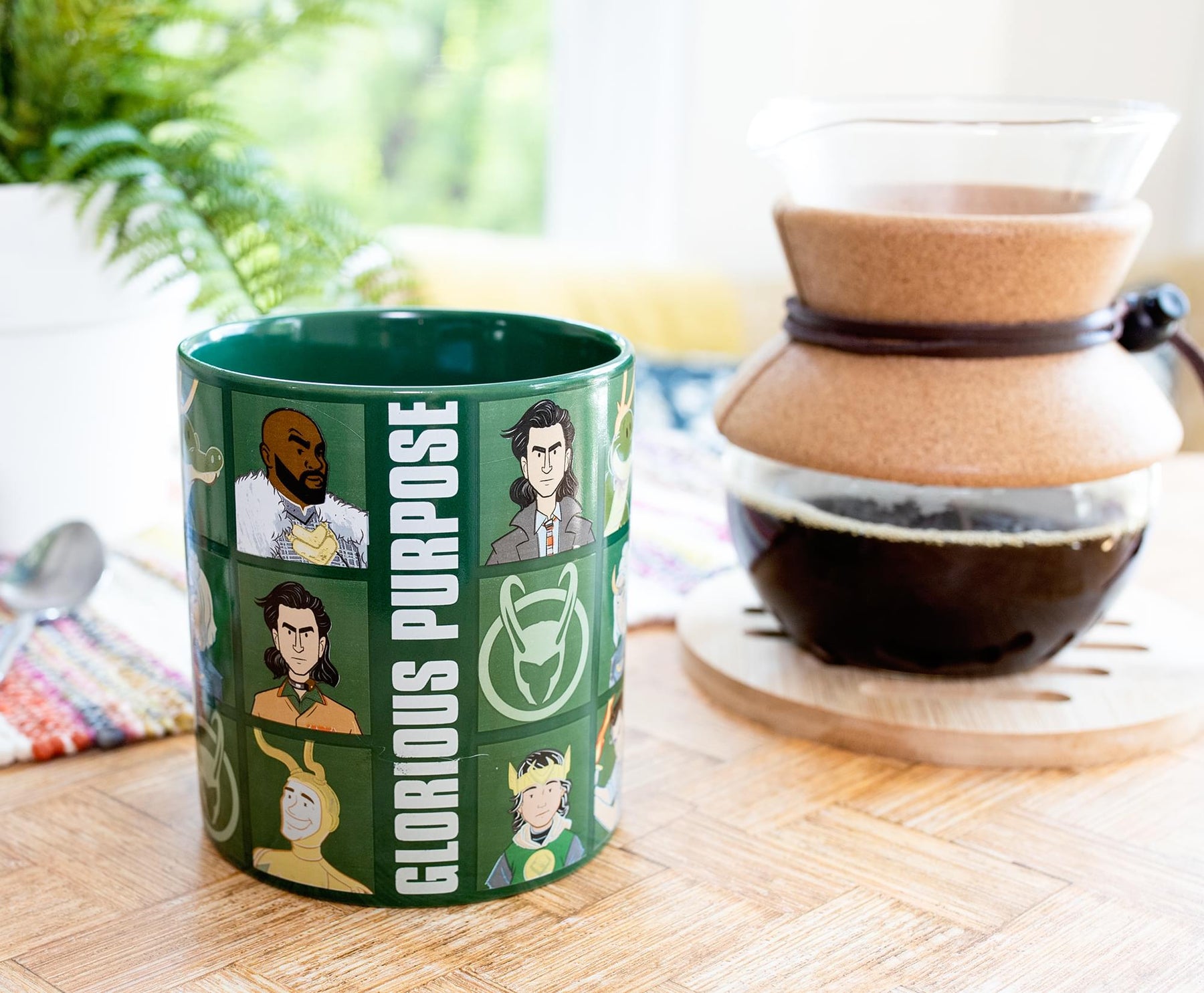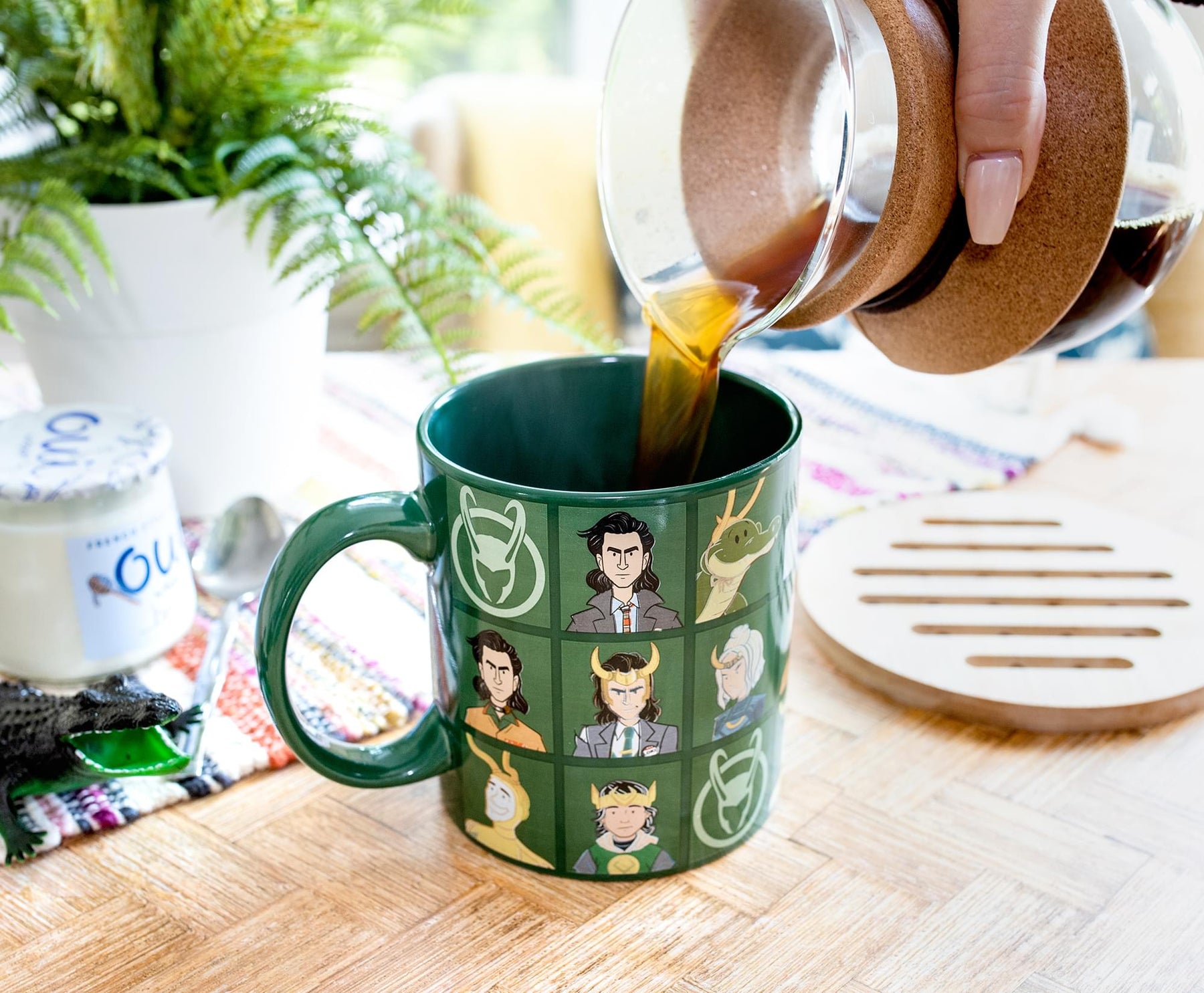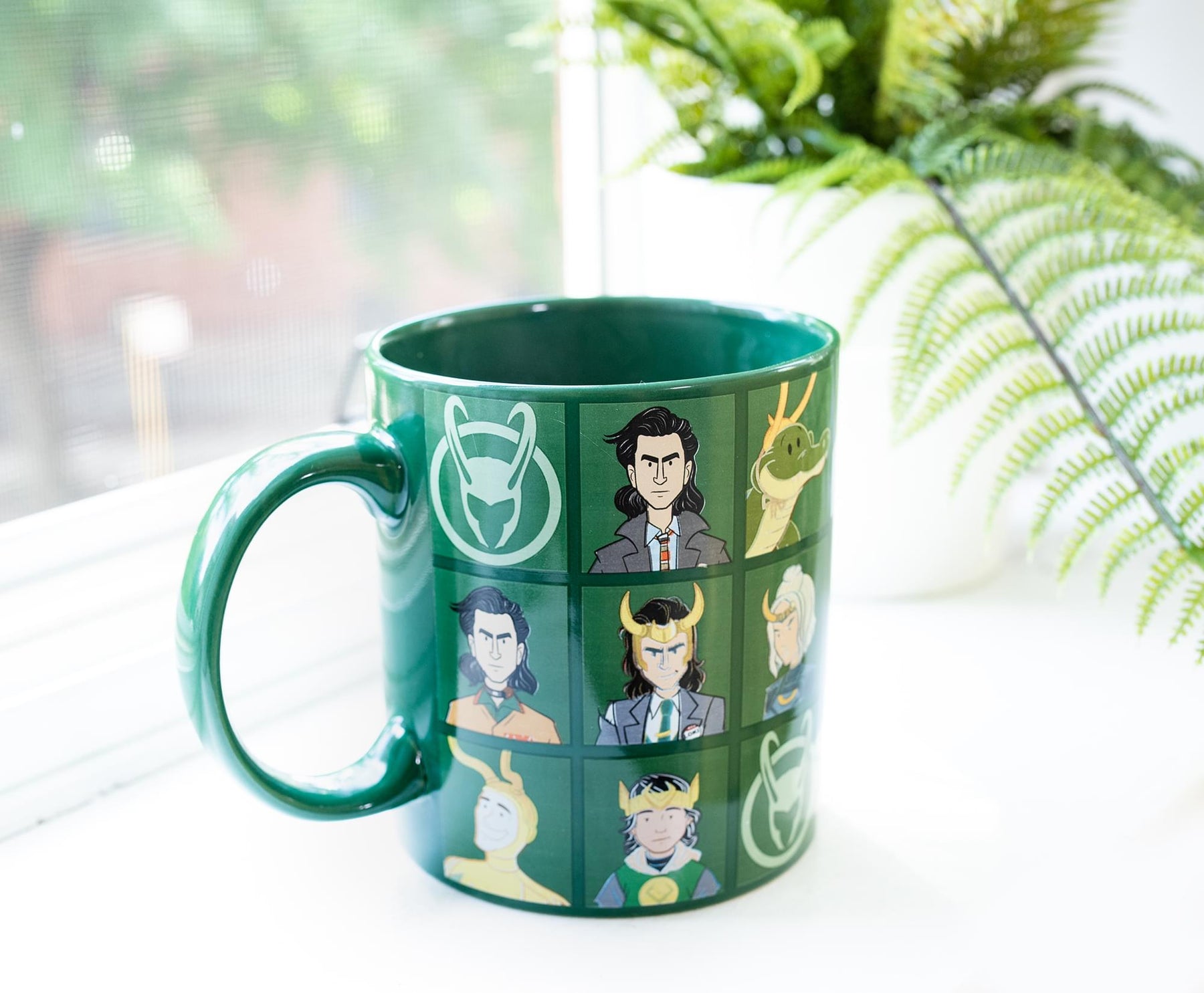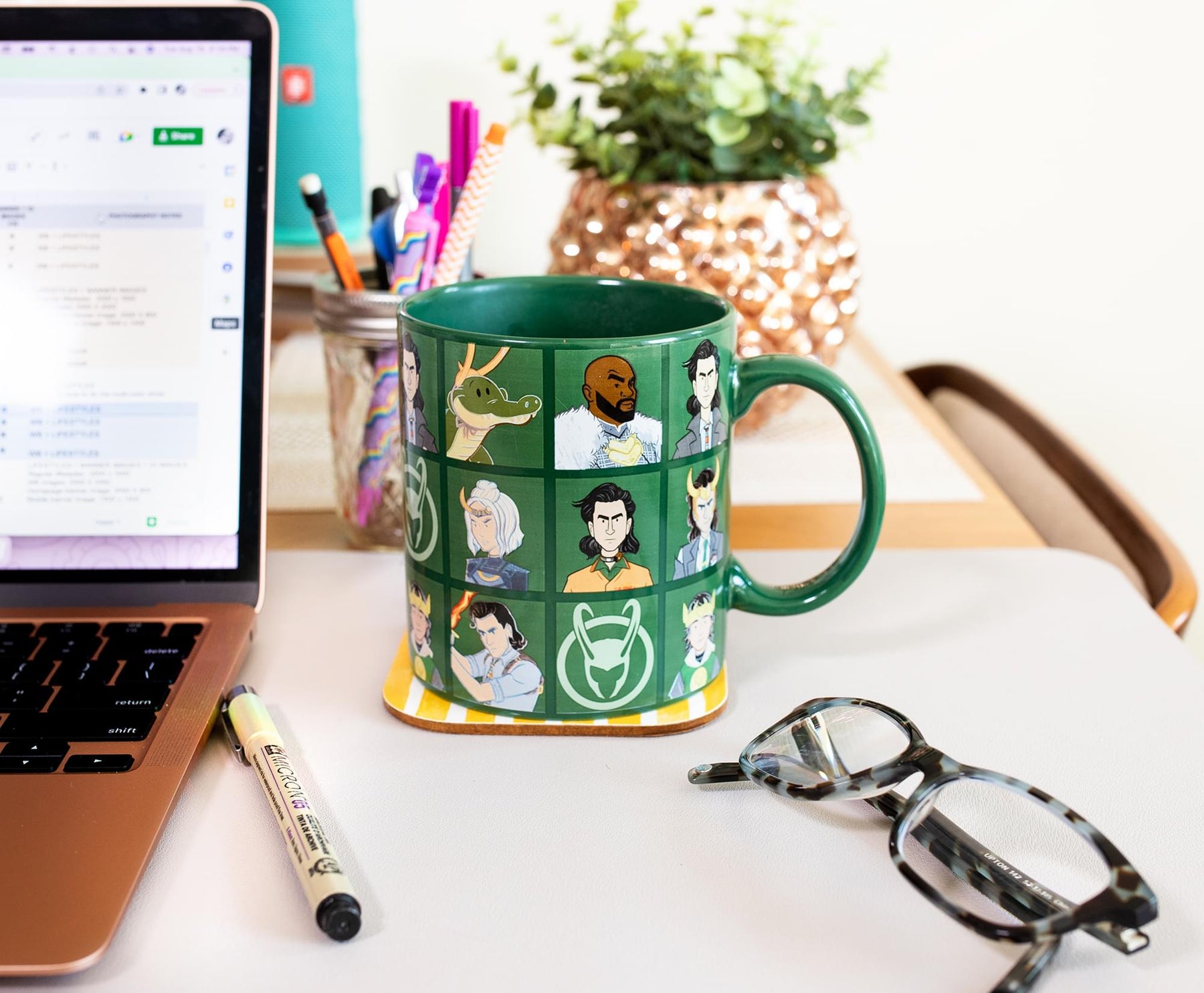 Marvel Studios Loki "Glorious Purpose" Ceramic Mug | Holds 20 Ounces
GET INTO SOME MISCHIEF: It's difficult to ascertain how many Lokis there are in the multiverse, but you can be sure there's at least one causing trouble in every timeline. Make some trouble of your own with this exclusive coffee mug.
THE MERCURIAL VILLAIN TAKES A NEW FORM: You'll be burdened with glorious purpose with this mug. The cartoonish character grid features Variants of Loki from across the multiverse, along with a silhouette of his signature helmet.
DRINKS ALL AROUND: Pour yourself some Asgardian Ale into this oversized cup. Generously holds up to 20 ounces of your favorite beverage of choice that can be enjoyed warm like the fires of Sakaar or cool like a Frost Giant.
FORGED WITH THE FINEST ASGARDIAN TOOLS: This BPA-free ceramic mug is made for all of your most exciting adventures throughout the Nine Realms. For the best care, hand-wash only. Not suitable for dishwasher or microwave.
OFFICIAL MARVEL COLLECTIBLE: It's time for mischief with this officially licensed coffee mug from Marvel Studios' Loki. No doubt on the TVA's radar, this glorious drinkware option comes to you all the way from another timeline.
WHAT MAKES A LOKI, A LOKI?
Bring the God of Mischief and his Variants to your timeline with this exclusive coffee mug from Marvel Studios' Loki. When you get a cupful of Lokis together, you never know what to expect. But you can bet there's always something up their sleeves.
The whole crew is brought together in these cartoon renditions of Classic Loki, Kid Loki, Boastful Loki, Vote Loki, Alligator Loki, and Sylvie. These Gods of Mischief are here to deliver a reminder that you're destined for "Glorious Purpose" — or they're just trying to avoid getting whisked away by the TVA again, but who's to say.
NEVER UNDERESTIMATE A LOKI
The shapeshifting trickster has taken on many forms throughout his adventures, both in this timeline and the next. With seemingly infinite Variants of Loki getting into trouble throughout the multiverse, what's one more troublemaker among the rest?
Cause a little mischief of your own with officially licensed drinkware from Marvel Studios.
CARE INSTRUCTIONS
Hand-wash only
Not dishwasher safe
Not microwave safe
Read All About It on Our Blog
Trending Geek