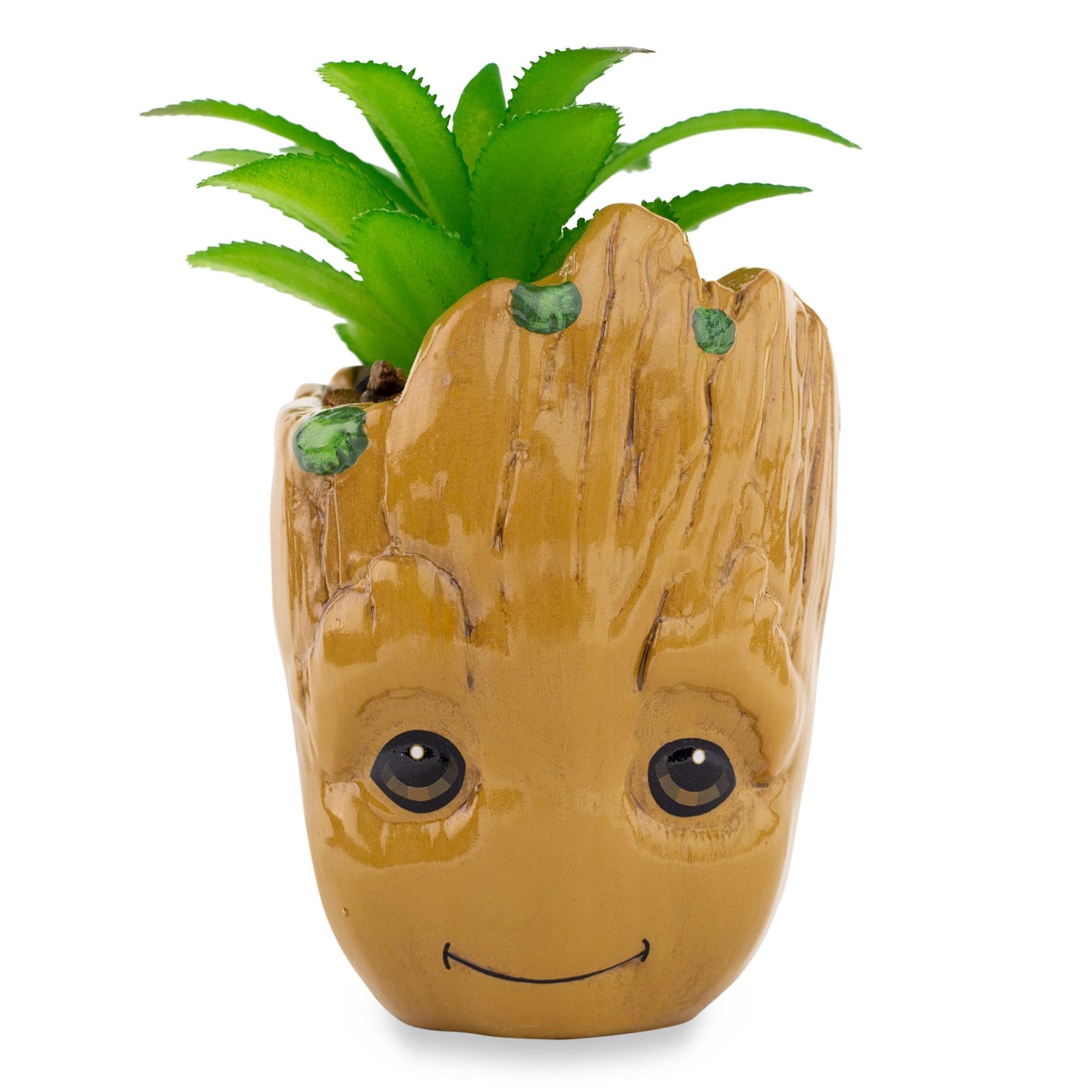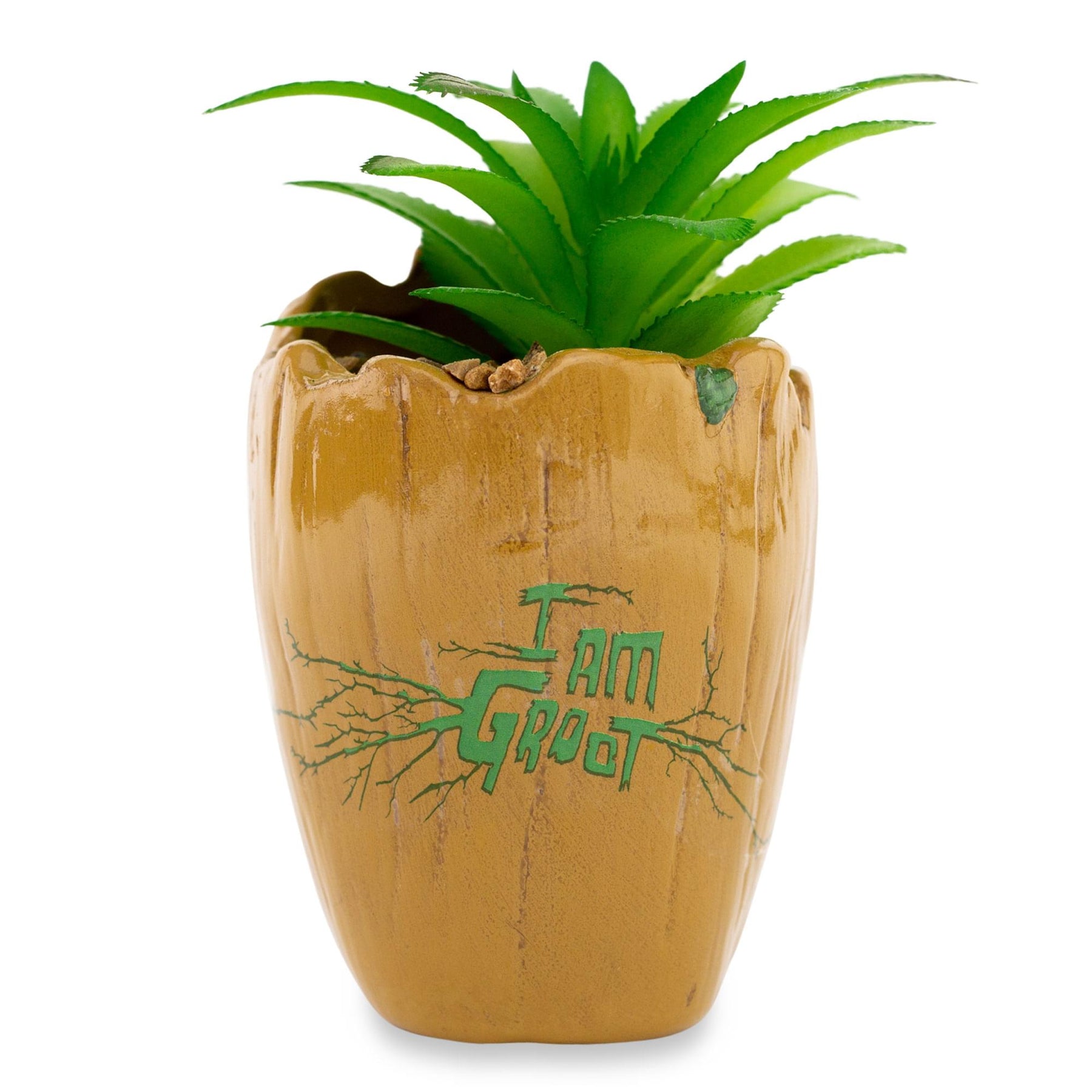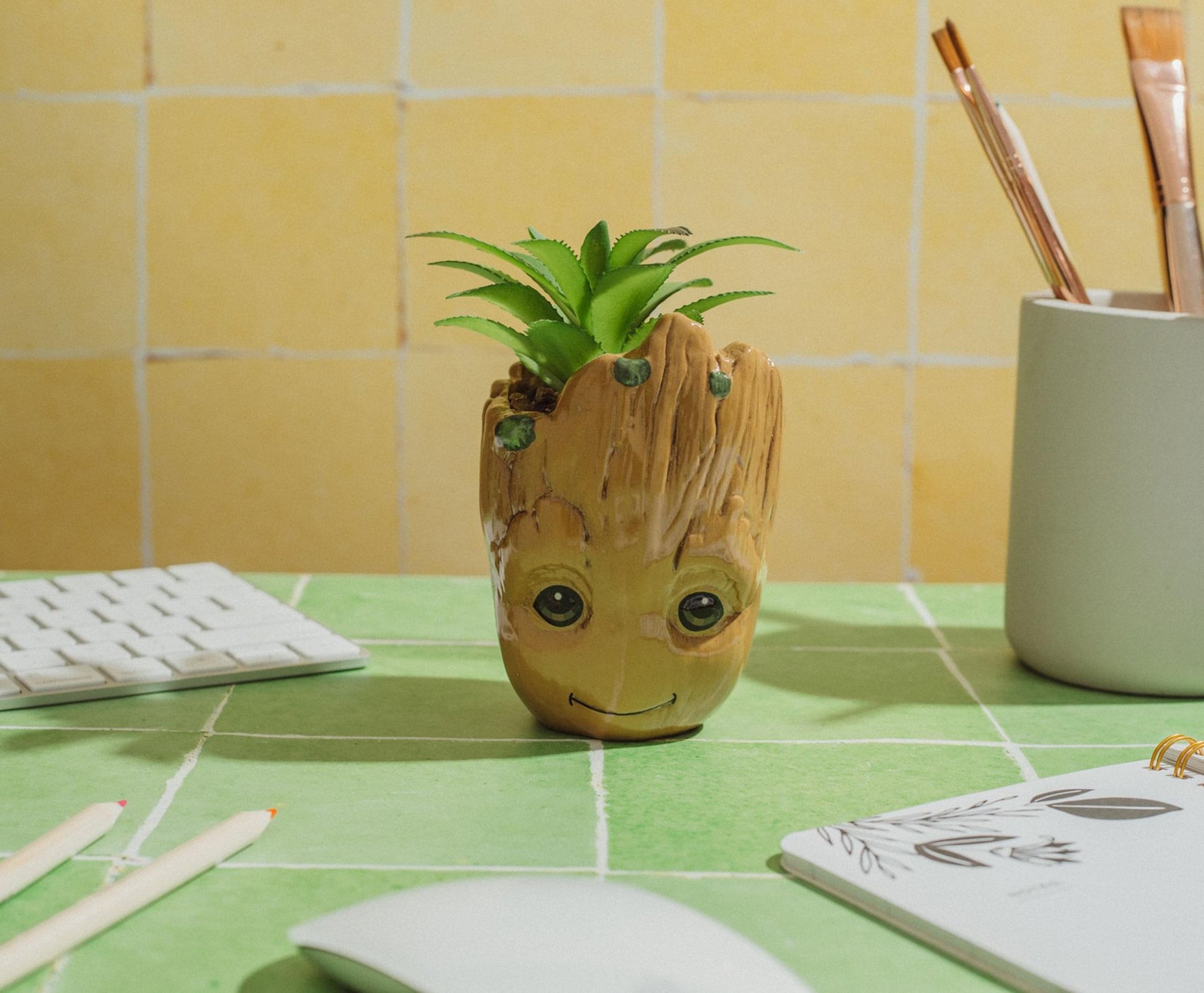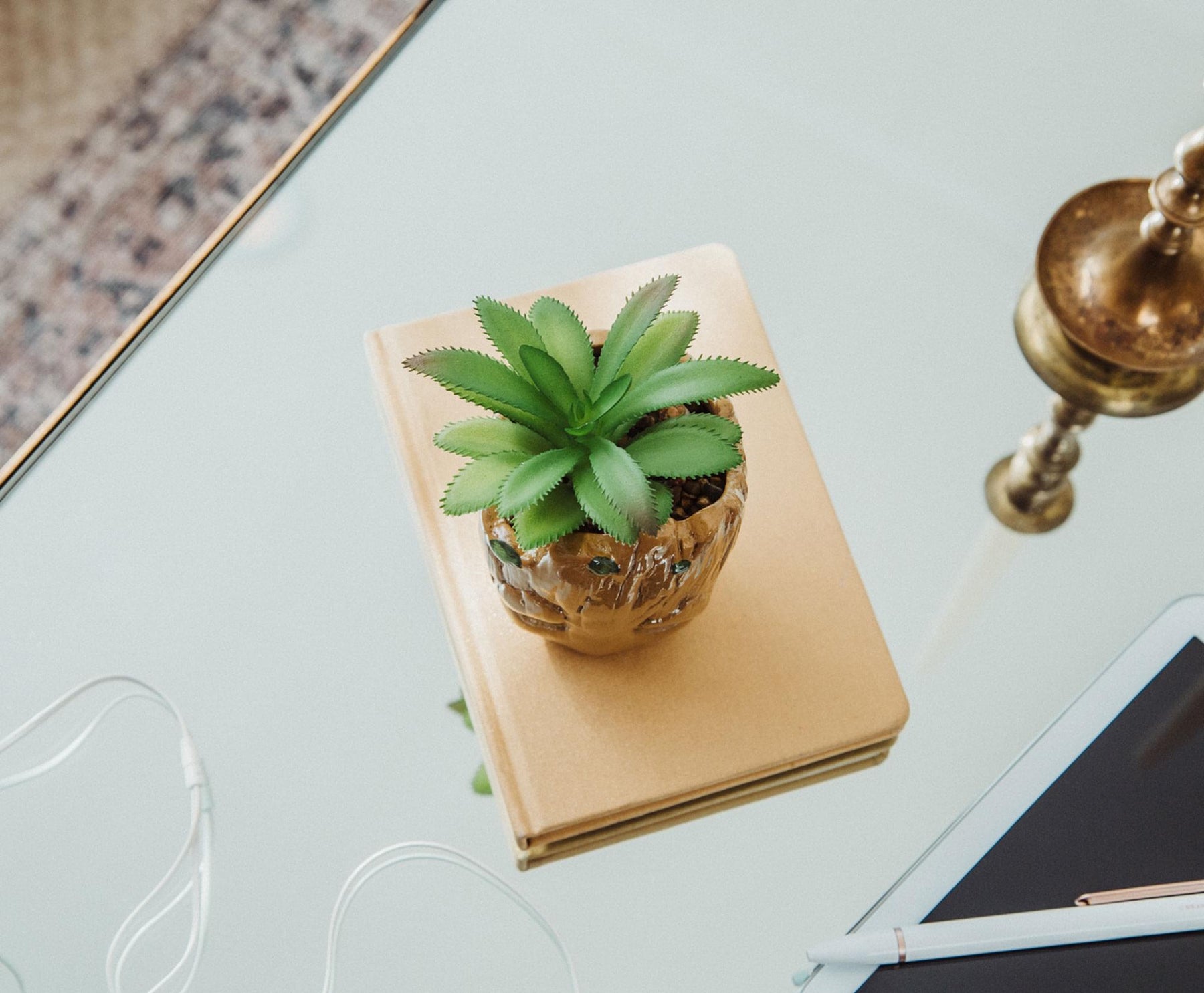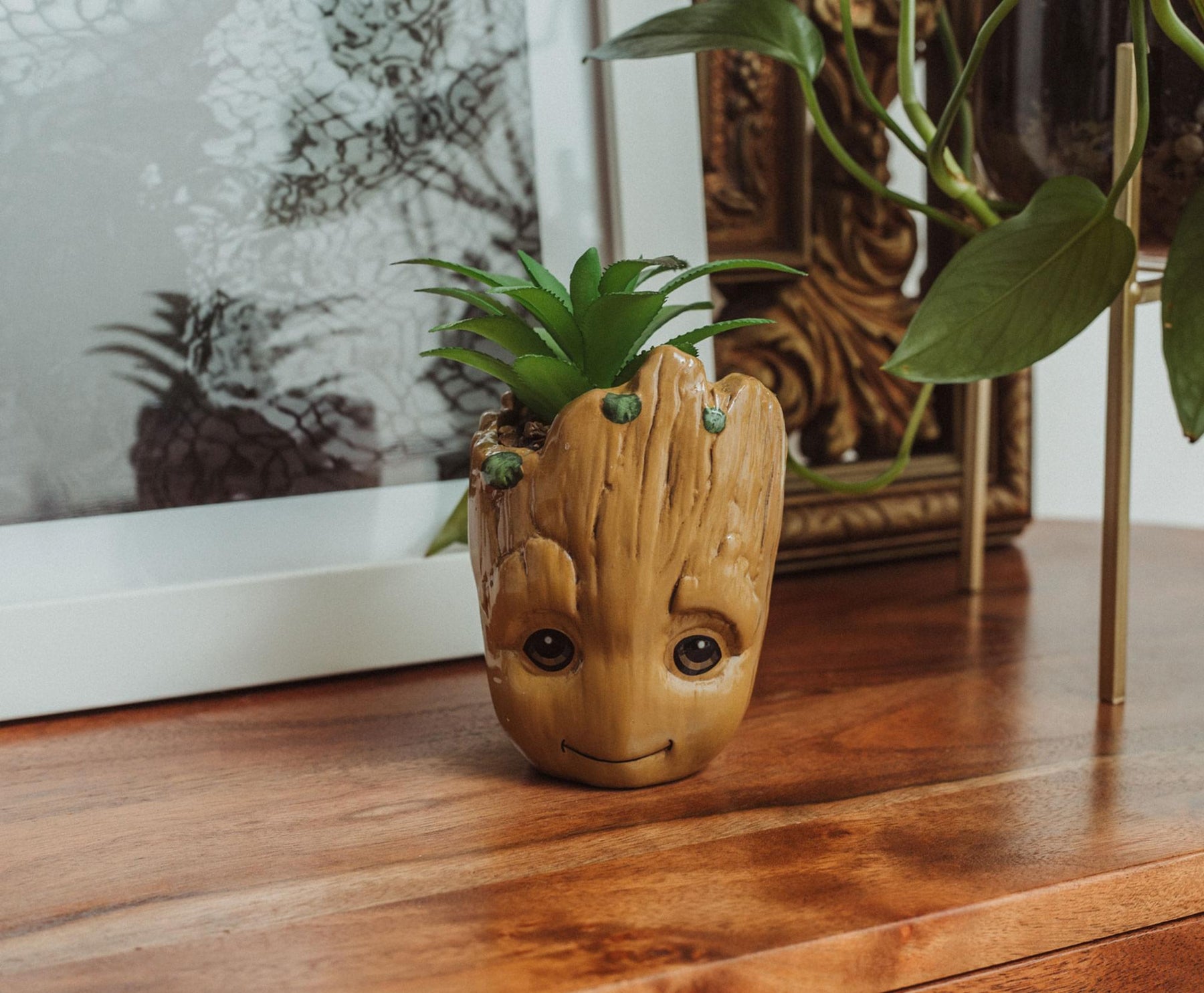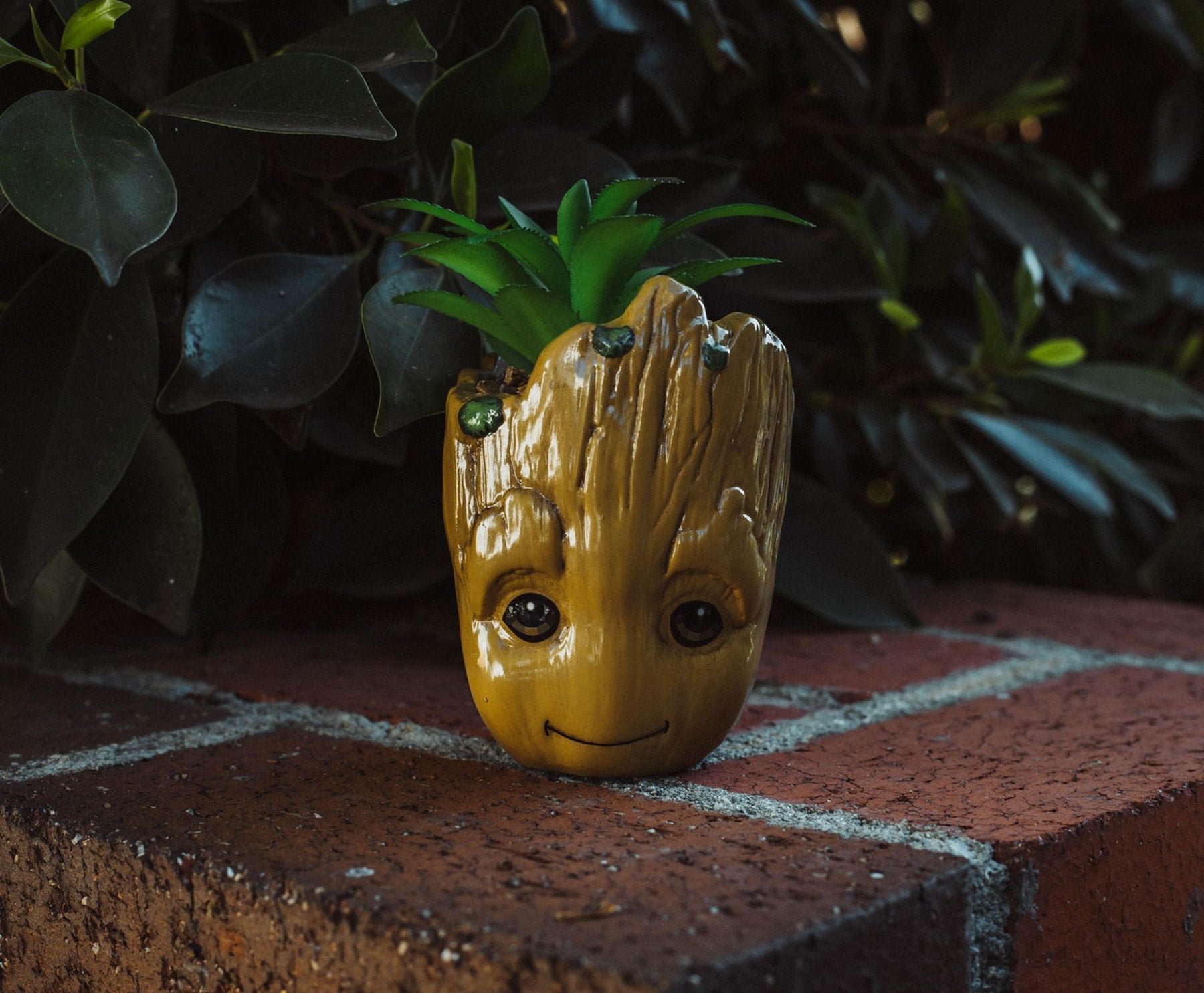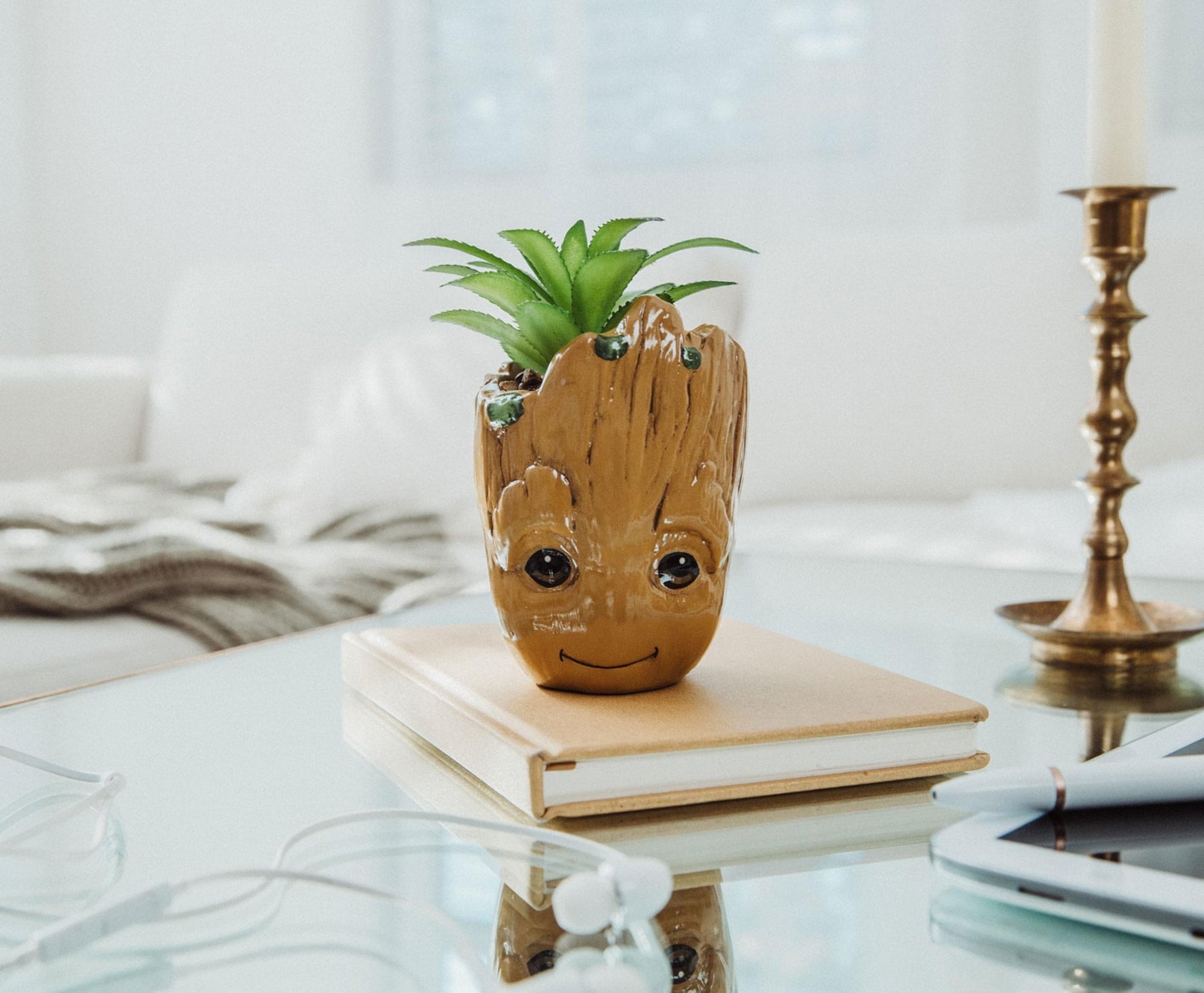 Marvel Studios I Am Groot 3-Inch Ceramic Mini Planter With Artificial Succulent
WE ARE GROOT: The tree-mendous hero from Guardians of the Galaxy will make the Milky Way a little greener with this exclusive mini planter from Marvel Studios' I Am Groot series. Ready to face whatever comes his way, he's got three words ready.
GROW TO LOVE HIM: This sculpted ceramic planter is designed to show the head of Groot as he appears in his streaming series. Our hero's leaves are all grown out in a tuft on the top made up of artificial leaves, so they'll never grow or wilt.
QUALITY THAT'S OUT OF THIS WORLD: Perfect for displaying, this small ceramic planter measures approximately 3 x 4 inches. Comes with a life-like artificial plant, so there's no upkeep needed to reap all the stylish rewards.
ALL ABOUT THE GREEN: This decorative planter with its artificial succulent is a great way to add a touch of greenery to your home, office, or starship cockpit. Perfect for giving your quarters in deep space an organic dimension.
OFFICIAL MARVEL COLLECTIBLE: Enjoy a whole galaxy of excitement with this officially licensed mini planter inspired by Marvel Studios' I Am Groot series. Gives a heroic touch to your dorm, desk, escape pod, or collectibles display.
HE'S A HERO WITH A LONG WAY TO GROW
We find a much younger Groot taking center stage in Marvel Studios' I Am Groot. This series of shorts explores his glory days growing up — and getting into trouble — all over the galaxy that he will one day guard.
Groot is ready to experience a whole new side of the universe. Now, this little sapling explorer, and dance enthusiast, is ready to enhance the space you occupy with this exclusive mini planter that's complete with an artificial succulent.
THERE'S NO ONE IN THE UNIVERSE QUITE LIKE GROOT
Branch out with this ceramic planter that gets you into the groove with your favorite Guardian of the Galaxy. Groot is growing out his style with plenty of greenery that doesn't require any sunlight, soil, water, or trimming.
The adorable hero's portrait is detailed here with a smiling visage and the Marvel Studios' I Am Groot logo on the backside. Pruned down to size so that he can be placed anywhere in your living space as a precious decoration and companion.
A galaxy of adventure awaits with this officially licensed home decor collectible from Marvel Studios.
© 2022 MARVEL