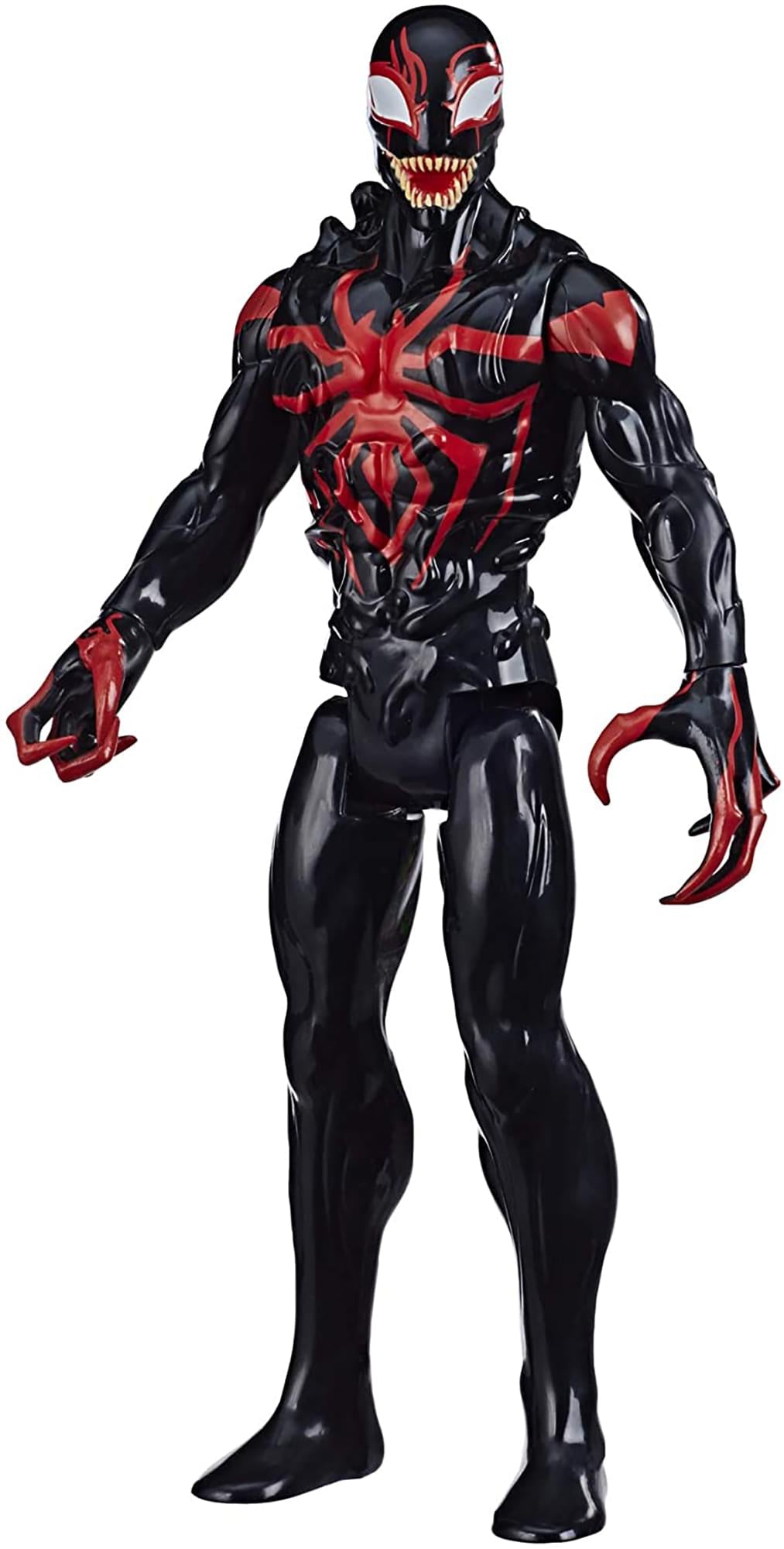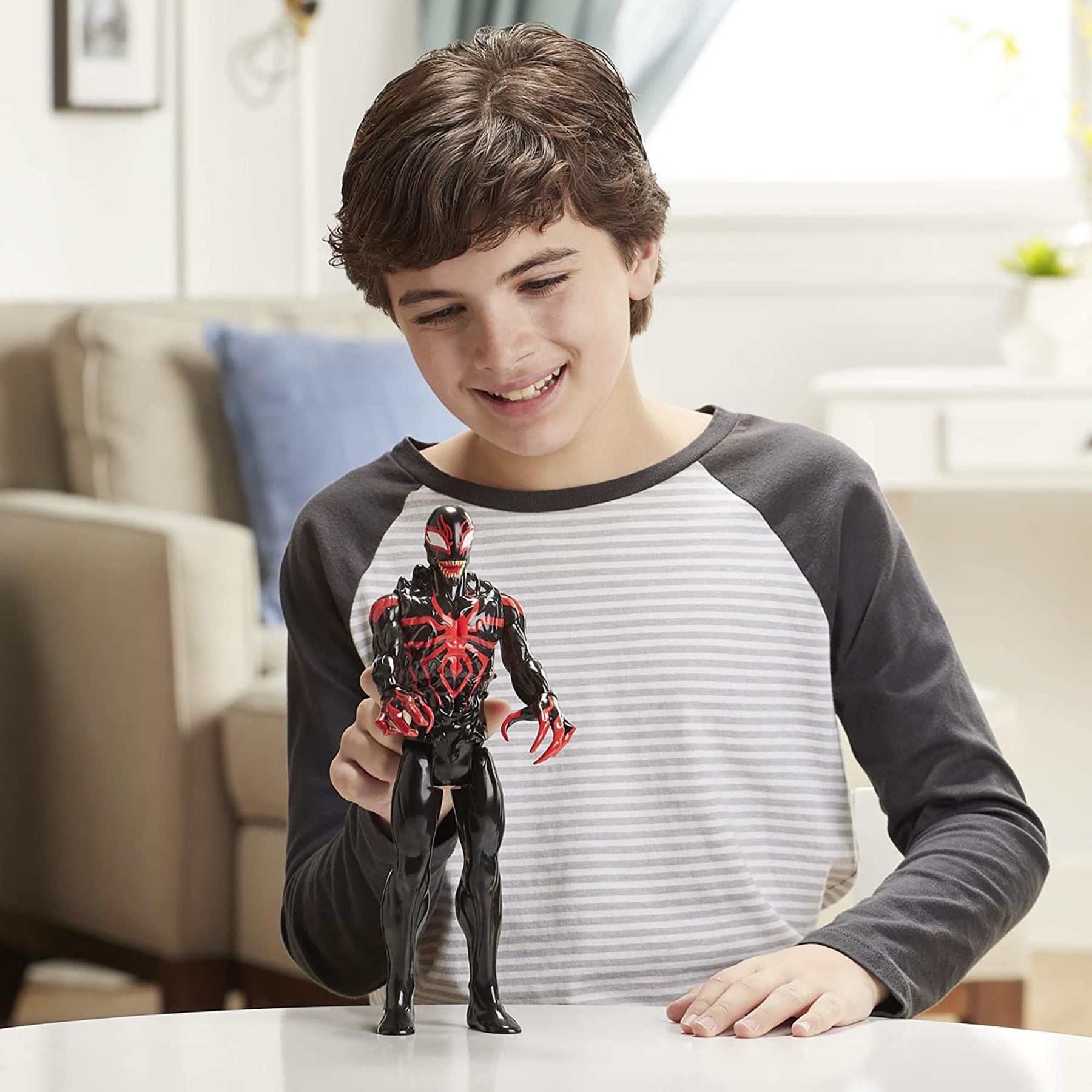 Marvel Spider-Man Maximum Venom 12 Inch Titan Hero Figure | Miles Morales
12-INCH SCALE MAXIMUM VENOM FIGURES: Imagine the world of Maximum Venom with this 12-inch-scale Miles Morales figure.
CLASSIC DESIGN WITH A VENOMIZED TWIST: Feature classic Miles Morales design inspired by the Marvel Universe and a Venomized twist featured in the Spider-Man Maximum Venom animated series.
COMPATIBLE WITH TITAN HERO BLAST GEAR LAUNCHER (Not included. Sold separately with Titan Hero Blast figures.): Connect figures to Titan Hero Blast Gear accessories (each sold separately) via a back port to fire projectiles.
GREAT GIFT IDEA: Add this figure to your personal collection or gift it to the Marvel fan in your life!
The Marvel Universe features heroes, villains, and stories that are larger than life. Marvel has created some of the world's most iconic characters through stories where incredible Super Heroes battle powerful foes with the fate of the universe in the balance. Create your own epic Marvel adventures with figures, vehicles, and role-play toys featuring the world's greatest collection of Super Heroes. There's a Marvel toy for every kid, collector, or aspiring hero. Assemble your Avengers with Iron Man, Hulk, Captain America and Thor. Wear a mask like Spider-Man. Build the ultimate collection of Marvel Legends. There's an entire universe of heroes waiting to be explored. Marvel characters and stories have become a timeless part of pop culture, making their mark in comic books, in movie theaters, and on TV. Join the battle and continue the story that has entertained, captivated, and inspired generations of fans around the world.
Read All About It on Our Blog
Trending Geek