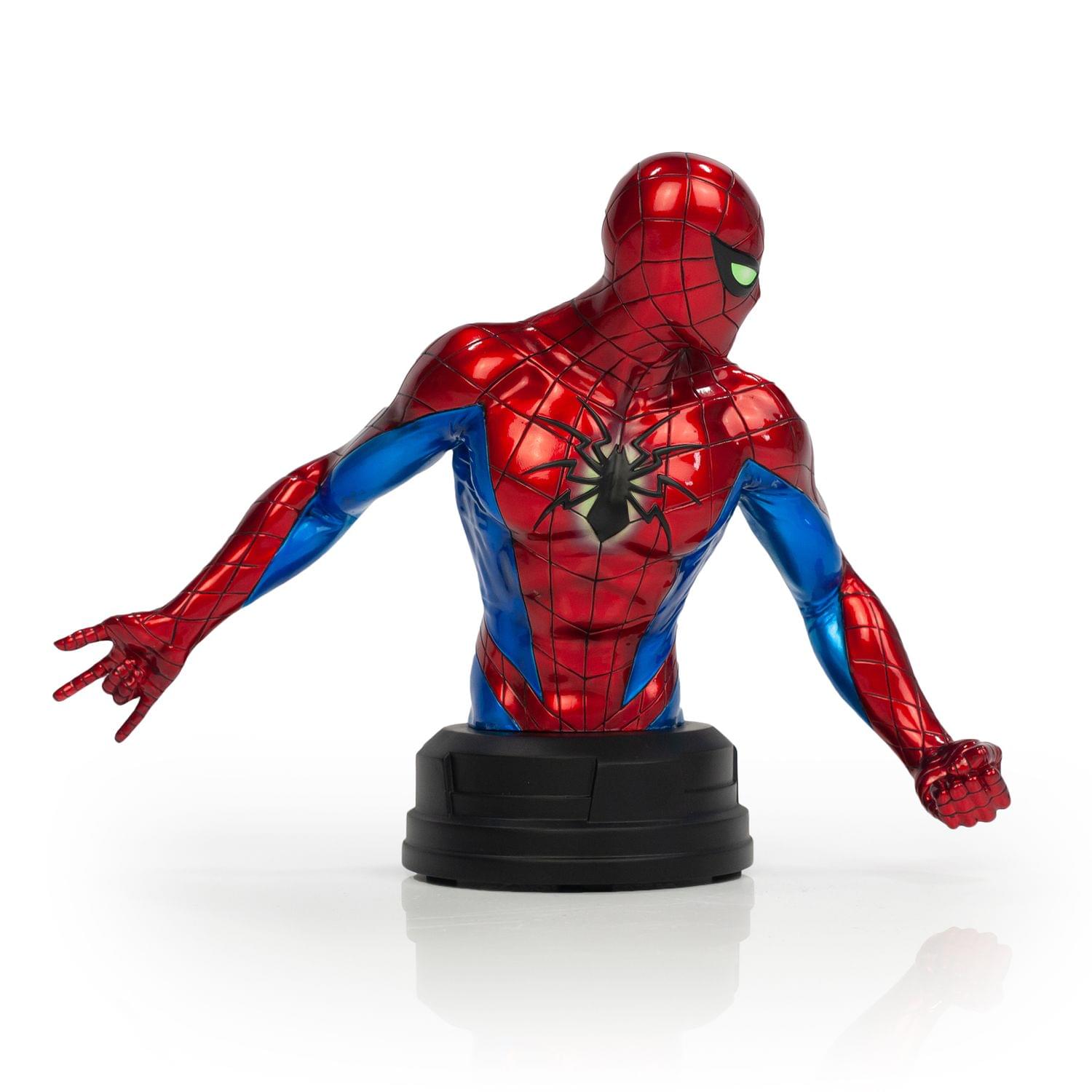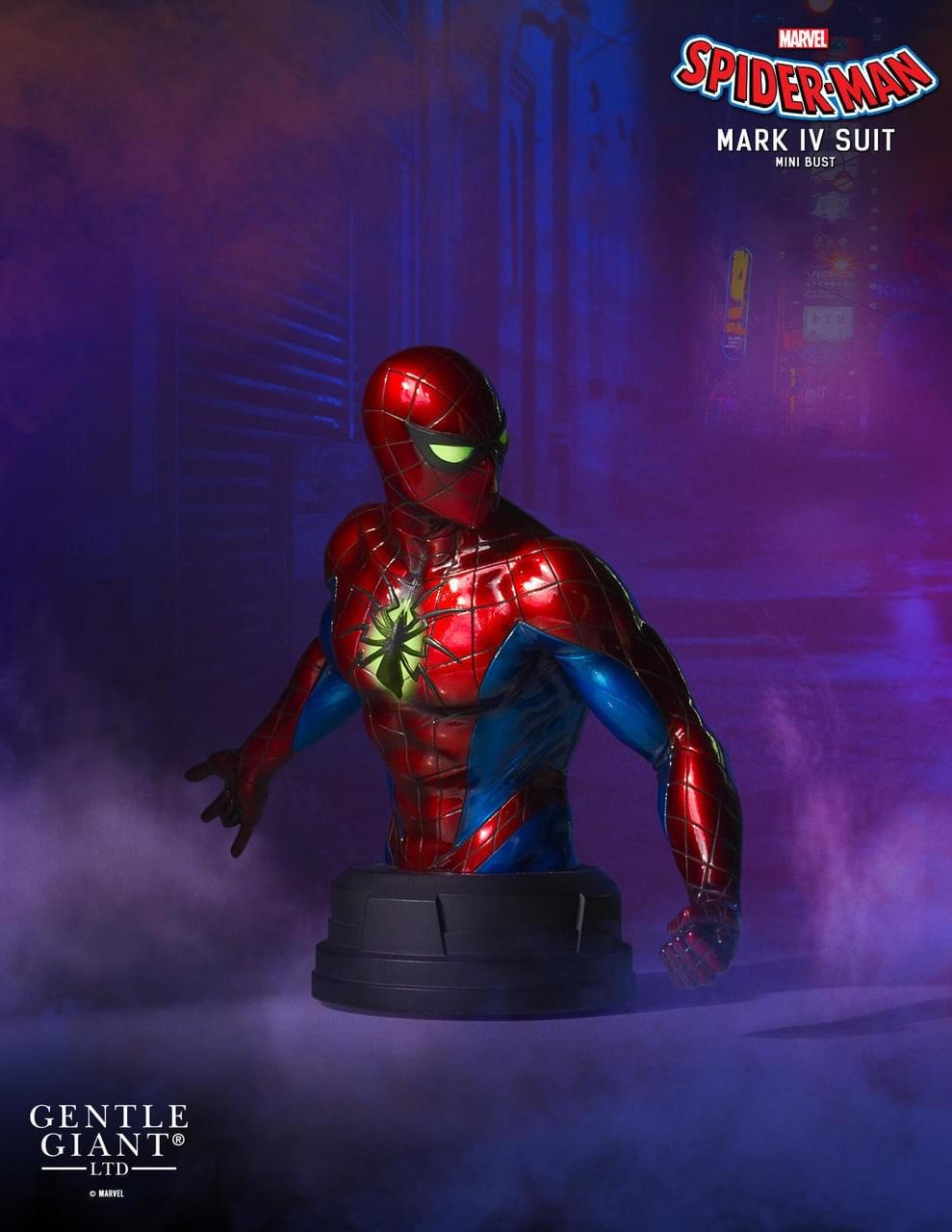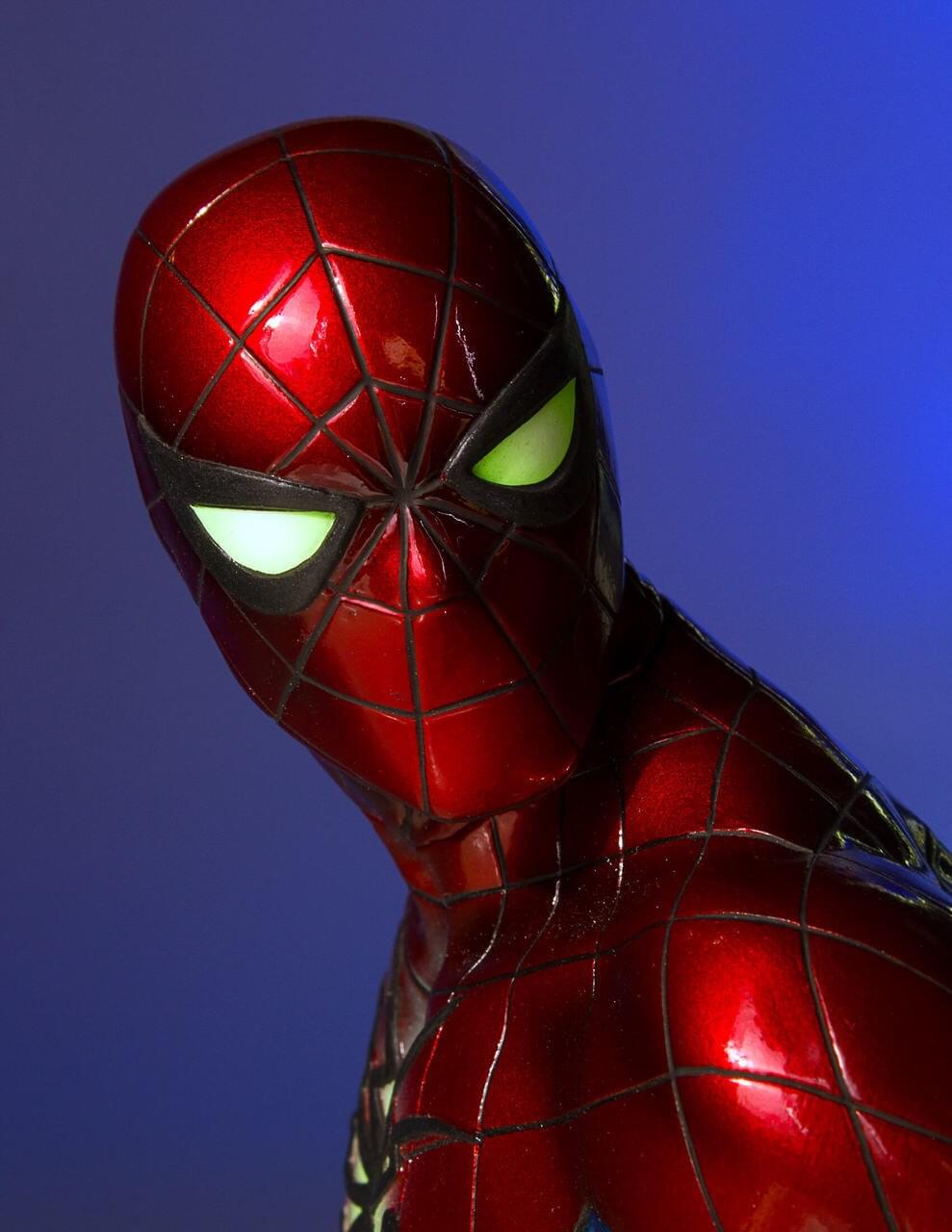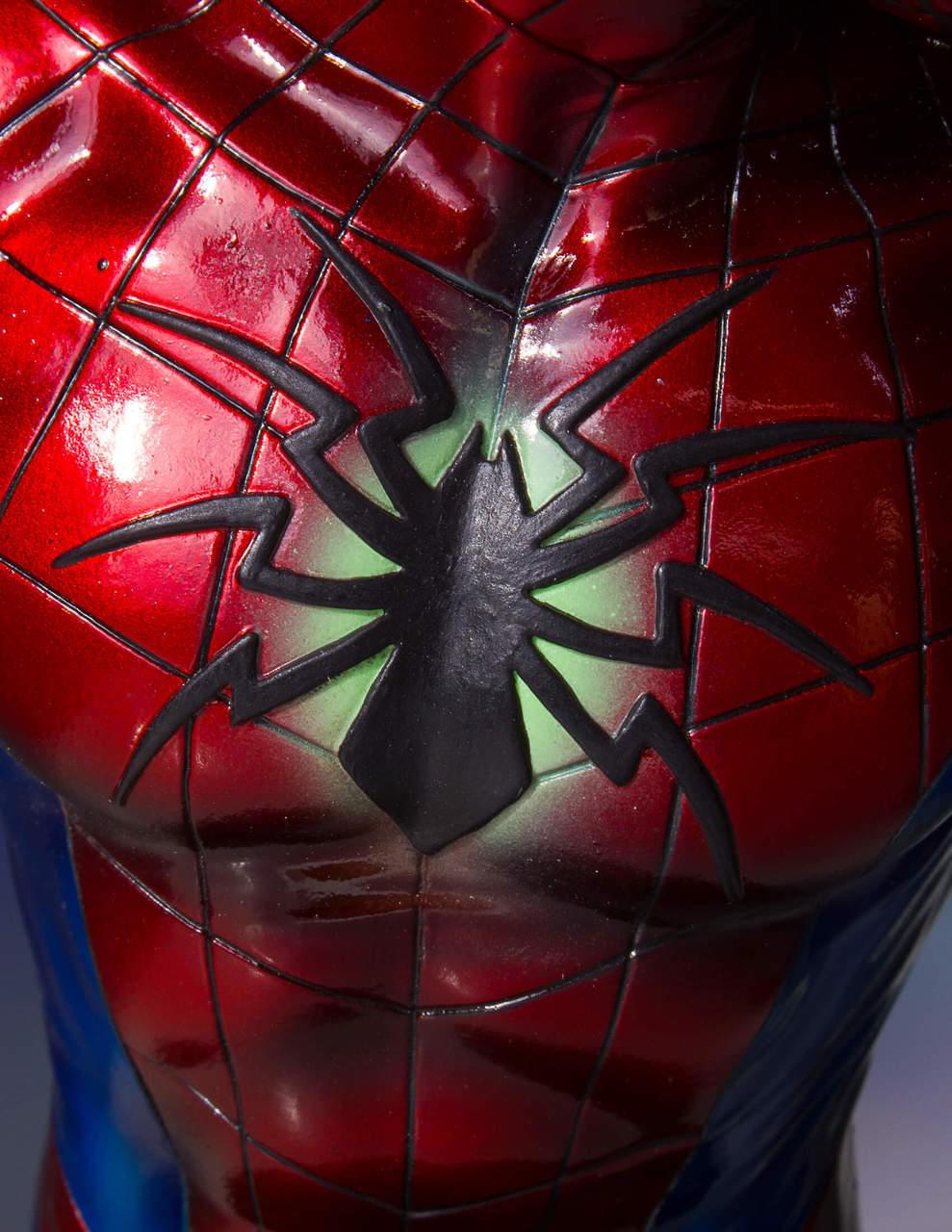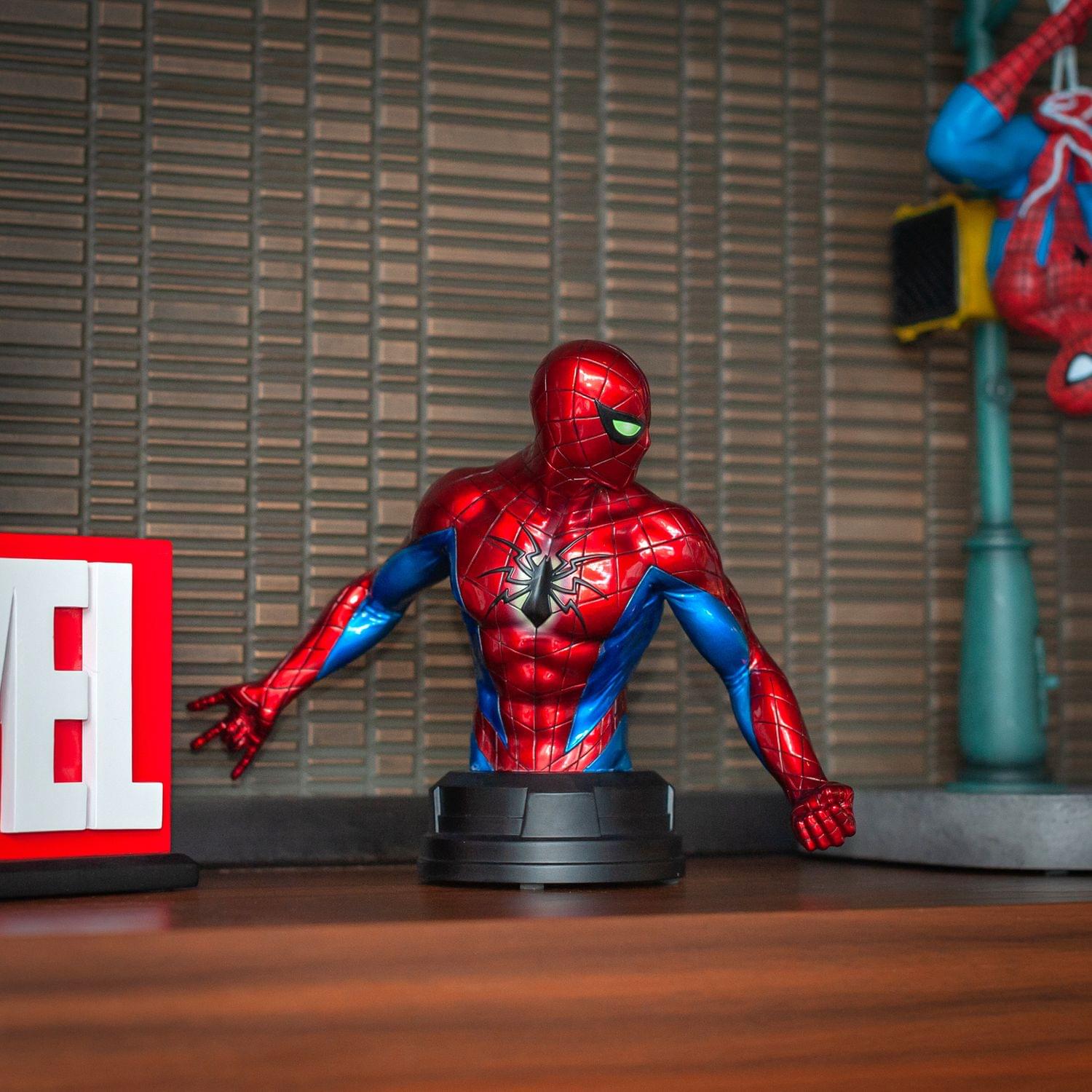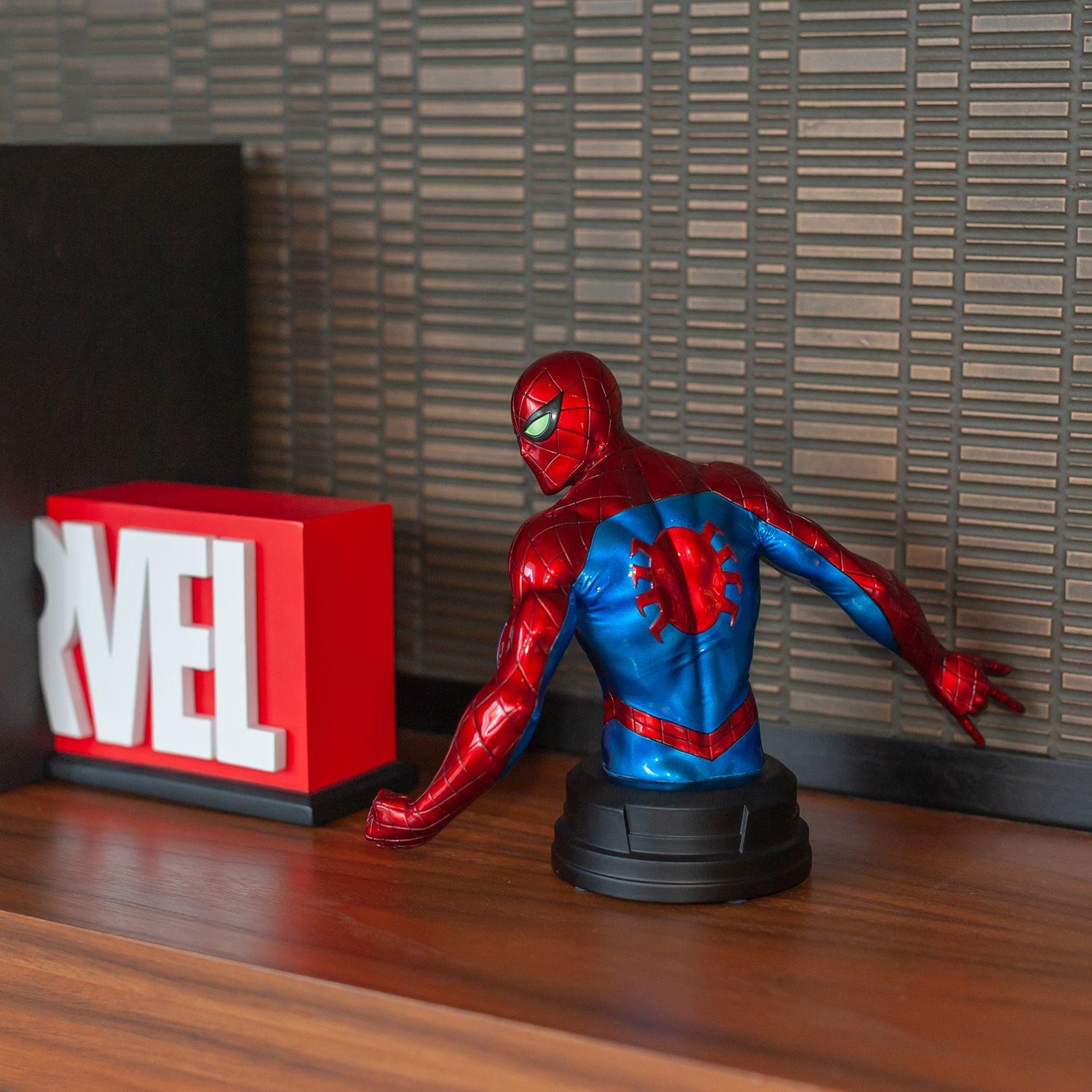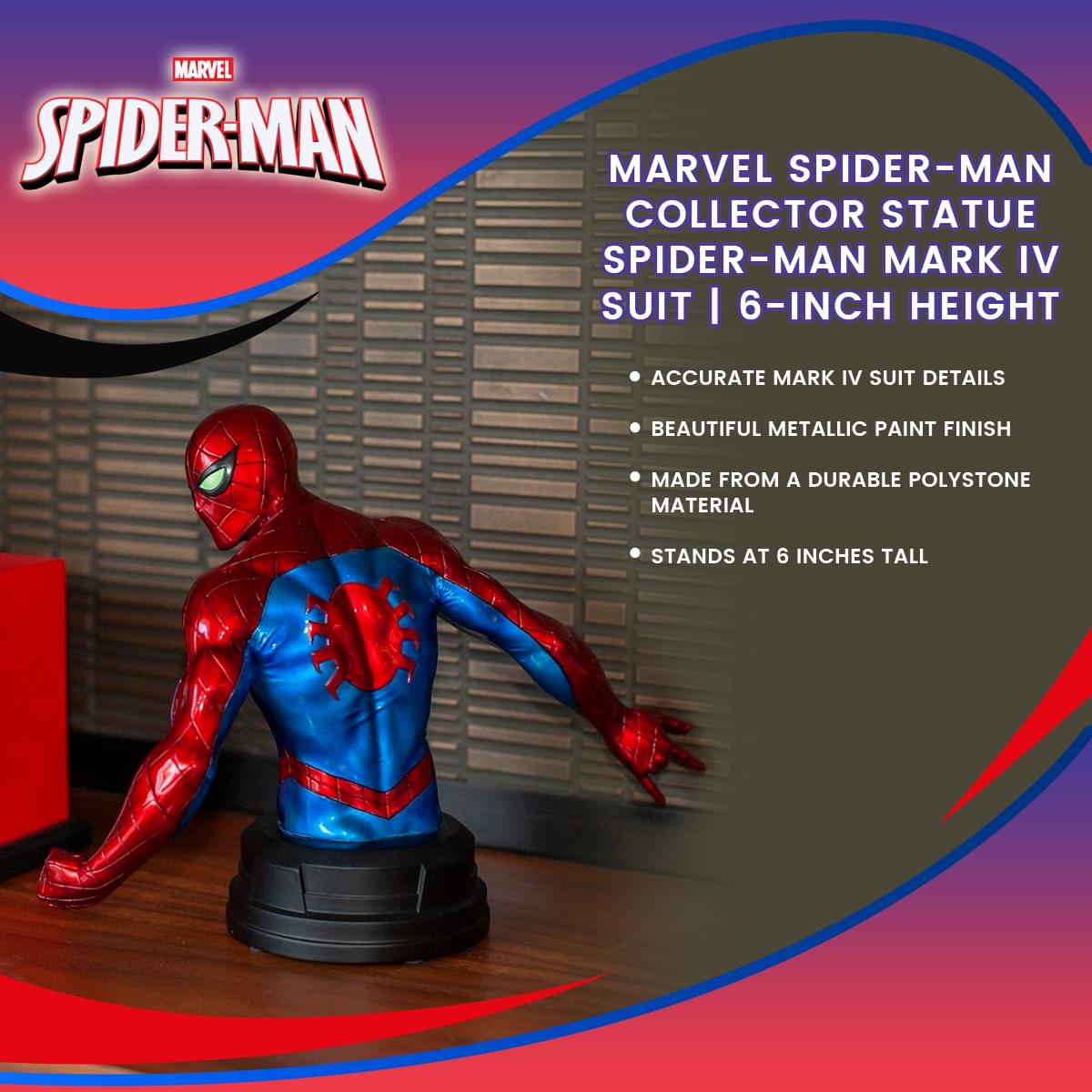 Marvel Spider-Man Collector Statue | Spider-Man Mark IV Suit | 6-Inch Height
THE AMAZING SPIDER-MAN: Marvel Comic's flagship character has returned in the form of this collectible hero bust. Fans of the webbed superhero will enjoy adding this Spider-Man statue to their collections!
SPIDER-MAN'S LATEST SUIT TECHNOLOGY: Peter Parker went all-in when developing this Mark IV Spider-Suit. Characterized by the iconic metal sheen and glowing eyes and emblem, the Mark IV Spider-Man costume is loaded with new technology to aid Spider-Man.
A COLLECTOR'S STATEMENT PIECE: At 6 inches tall, this 1:6th scale bust is the perfect accent piece for your office desk, bookshelves, tables and more! Show off Spider-Man's action pose and stunning colors in your home or work space!
BUILT TO LAST: Made from a high quality polystone material, this Spider-Man tribute is hand-crafted and durable! With a hand-painted finish, this statue has been digitally sculpted to ensure every Spidey detail is enhanced!
LIMITED COLLECTOR'S ITEM: A collector's dream, this Spider-Man bust is part of an exclusive production set. only 750 pieces exist! Your officially licensed bust will ship with a matching certificate of authenticity!
THE SPIDER-MAN MARK IV SUIT – SPIDER-MAN'S MOST ADVANCED SUIT
Peter Parker is the genius behind the friendly neighborhood Spider-Man superhero. Spider-Man is responsible for saving innocents using his super Spidey powers and more recently his new gadgets and suit modifications found in his new costume – the Mark IV Spider-Man suit. The Mark IV was developed by Peter and is made of lightweight, metallic liquid nano-technology. Similar to the tech that Tony Stark uses for his Iron Man suit, the Mark IV Spider-Suit is bullet-proof, laser-deflecting, and absorbs the impact of a multi-story fall protecting Spider-Man from fall damage.
PERFECT FOR SPIDEY COLLECTORS
Featuring the iconic glowing eyes and spider emblem, this Spidey suit bust is a 1:6th scale and measures about 6 inches tall. Crafted from a high quality polystone material, each limited-edition hand-painted mini bust is individually numbered and packed with a matching certificate of authenticity. With these features, this Spider-Man action figure bust is the perfect piece for any Spider-Man collection! Grab your officially licensed hero statue today!
Read All About It on Our Blog
Trending Geek