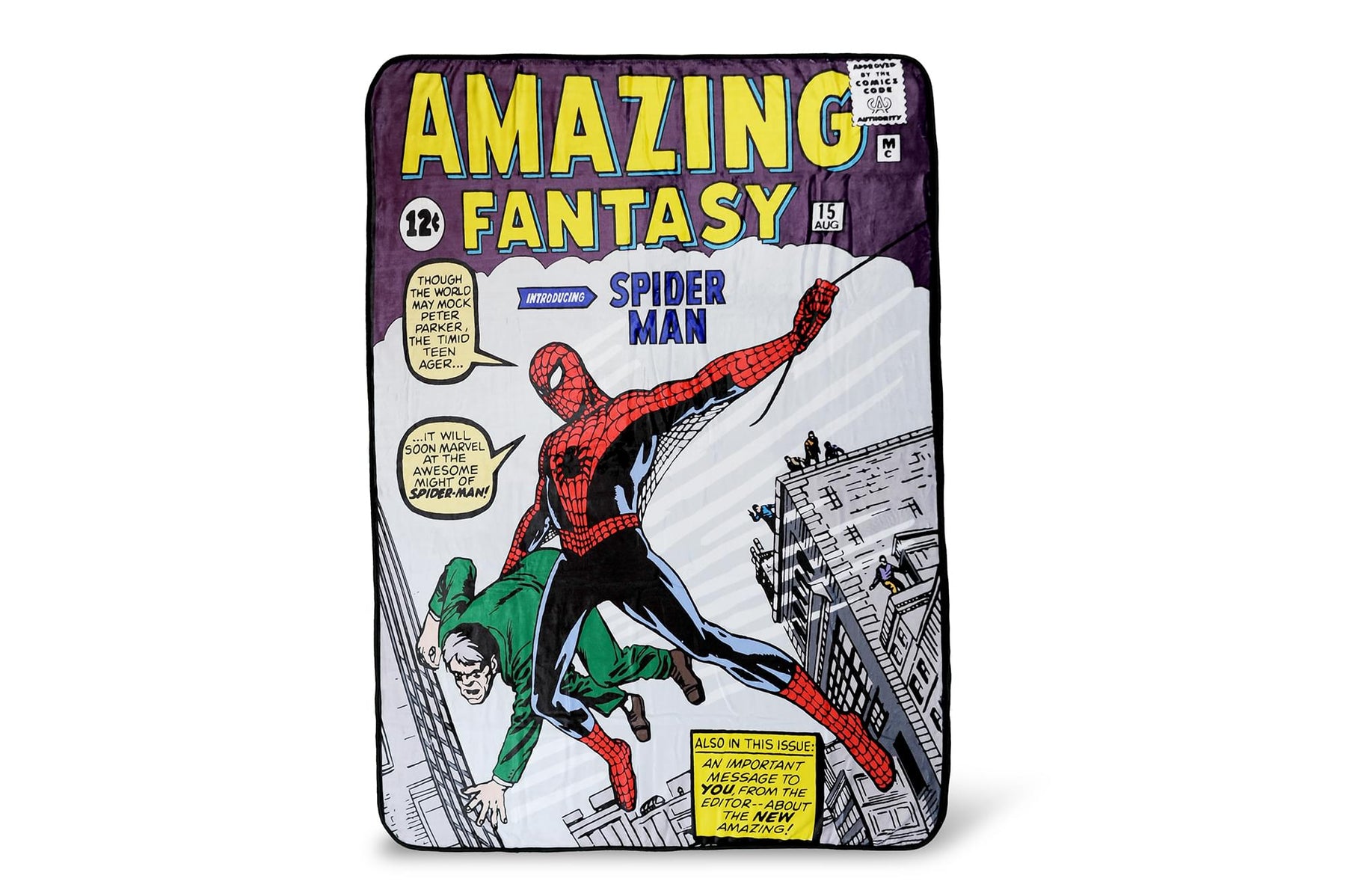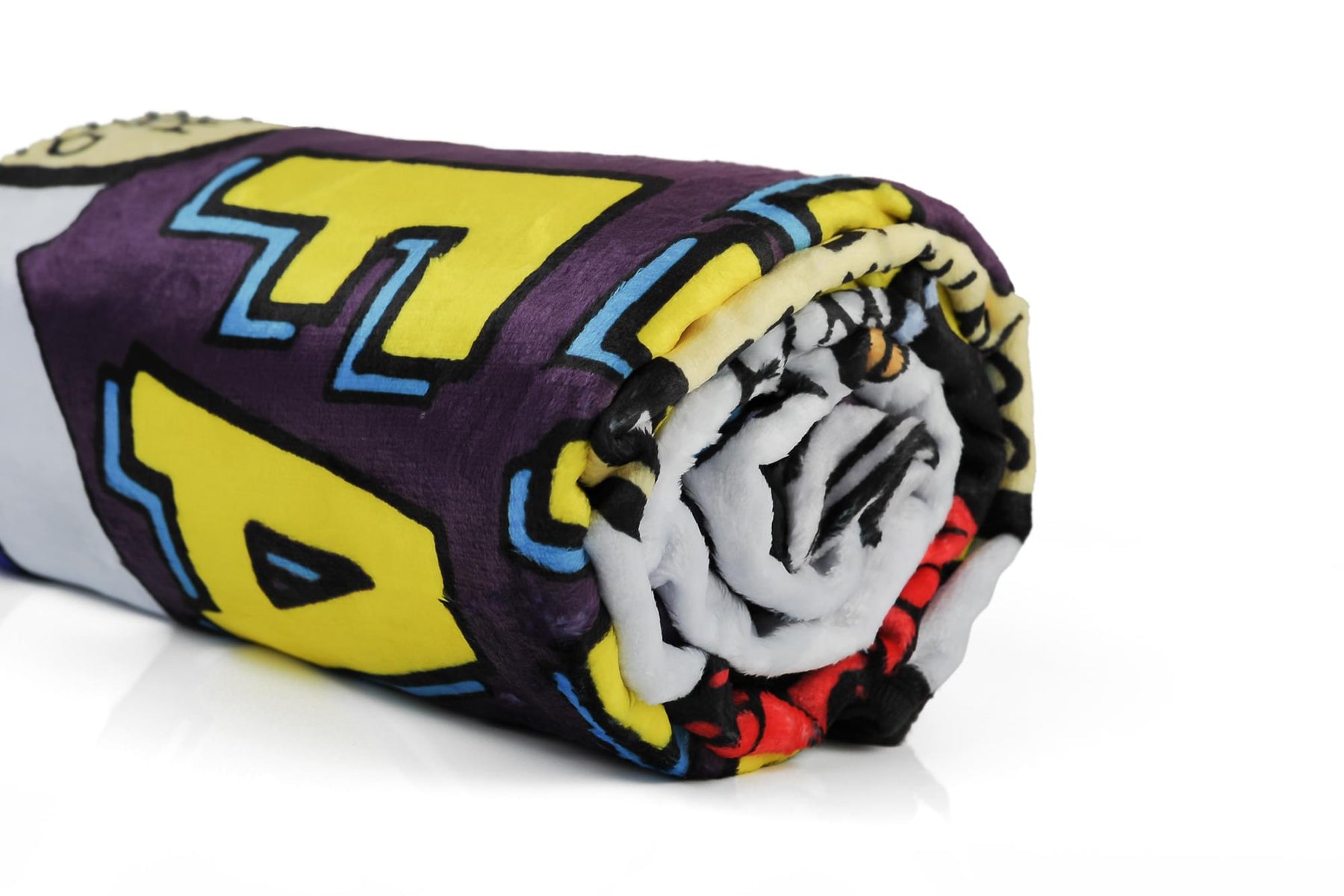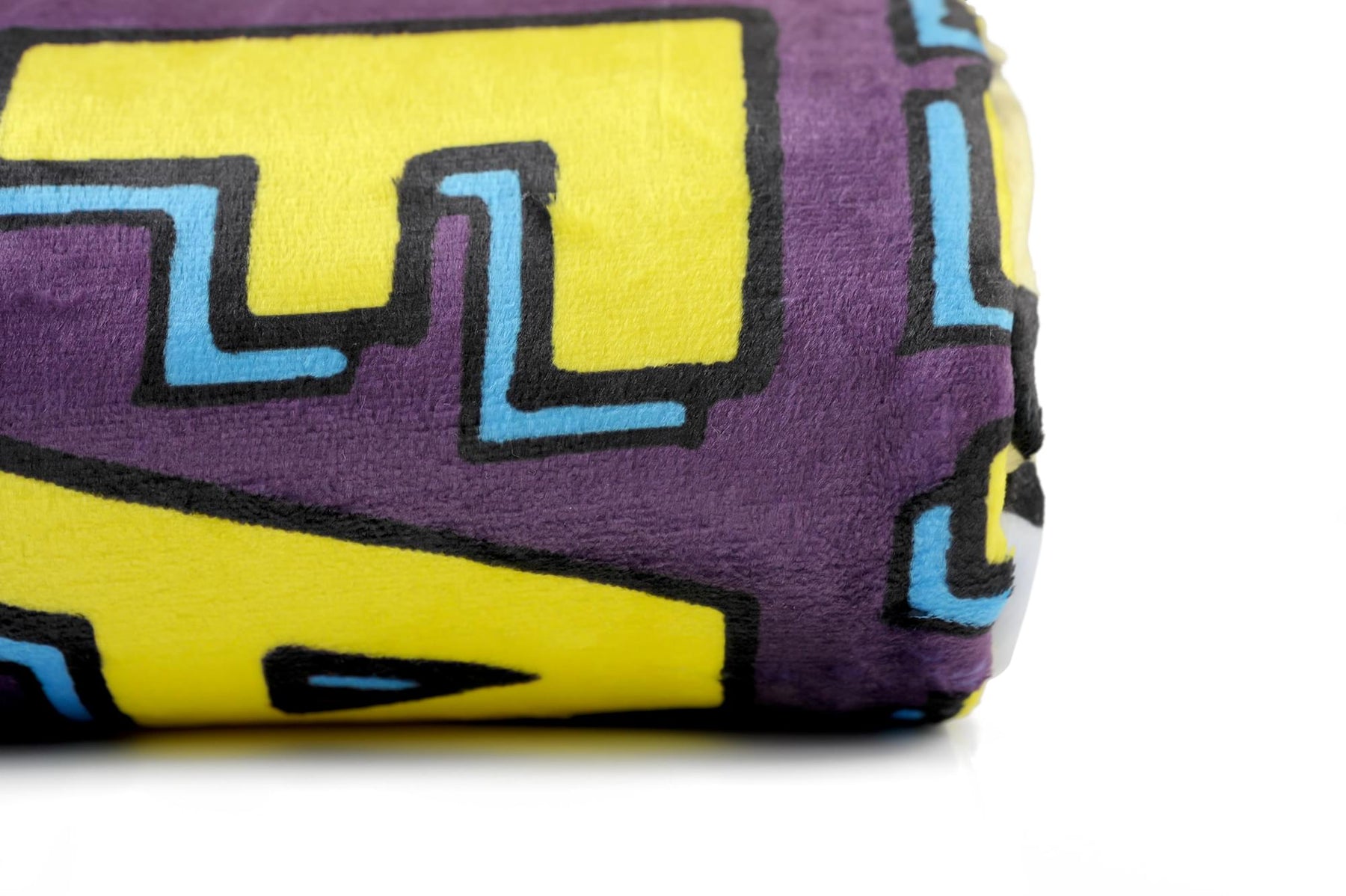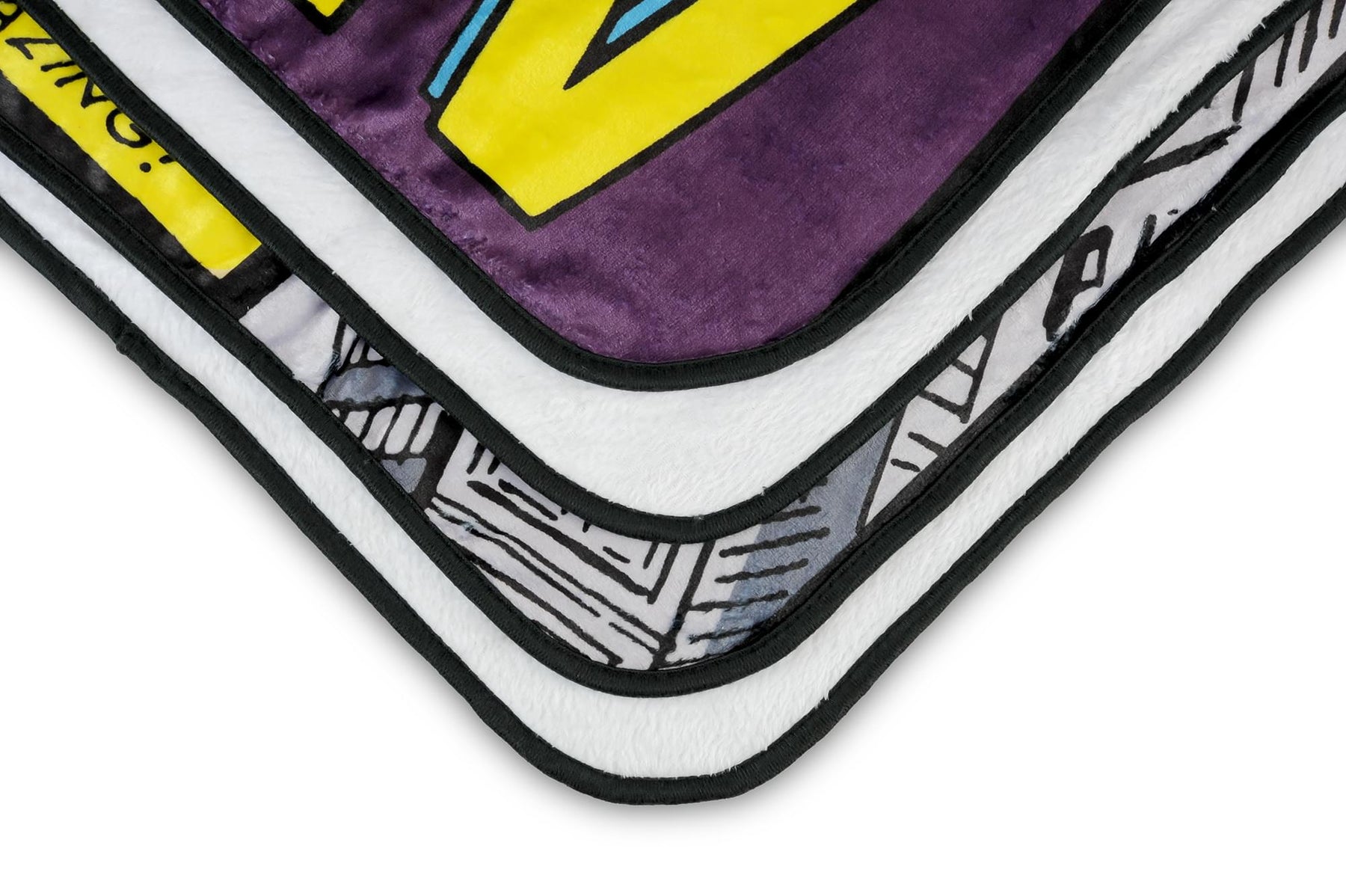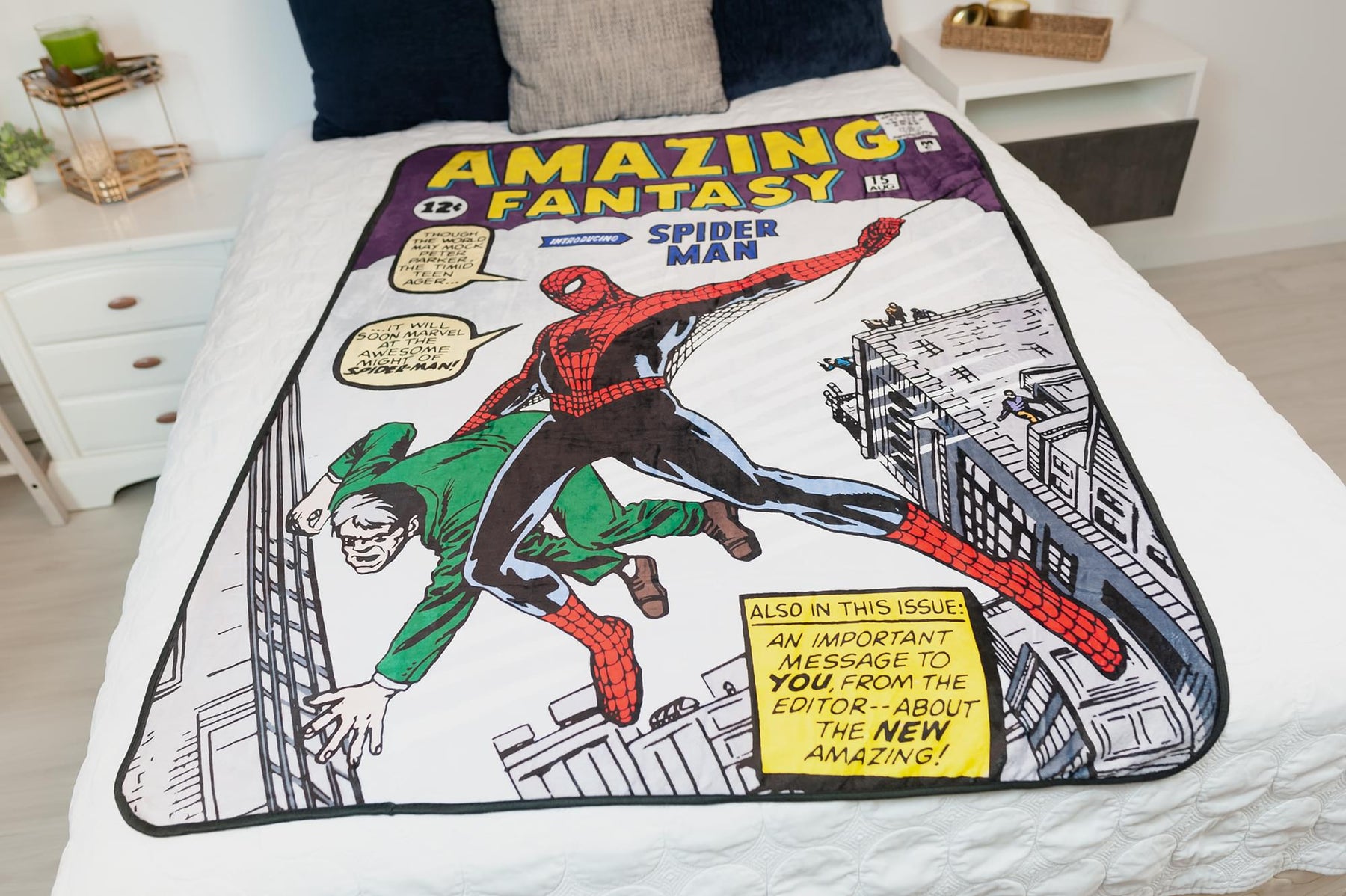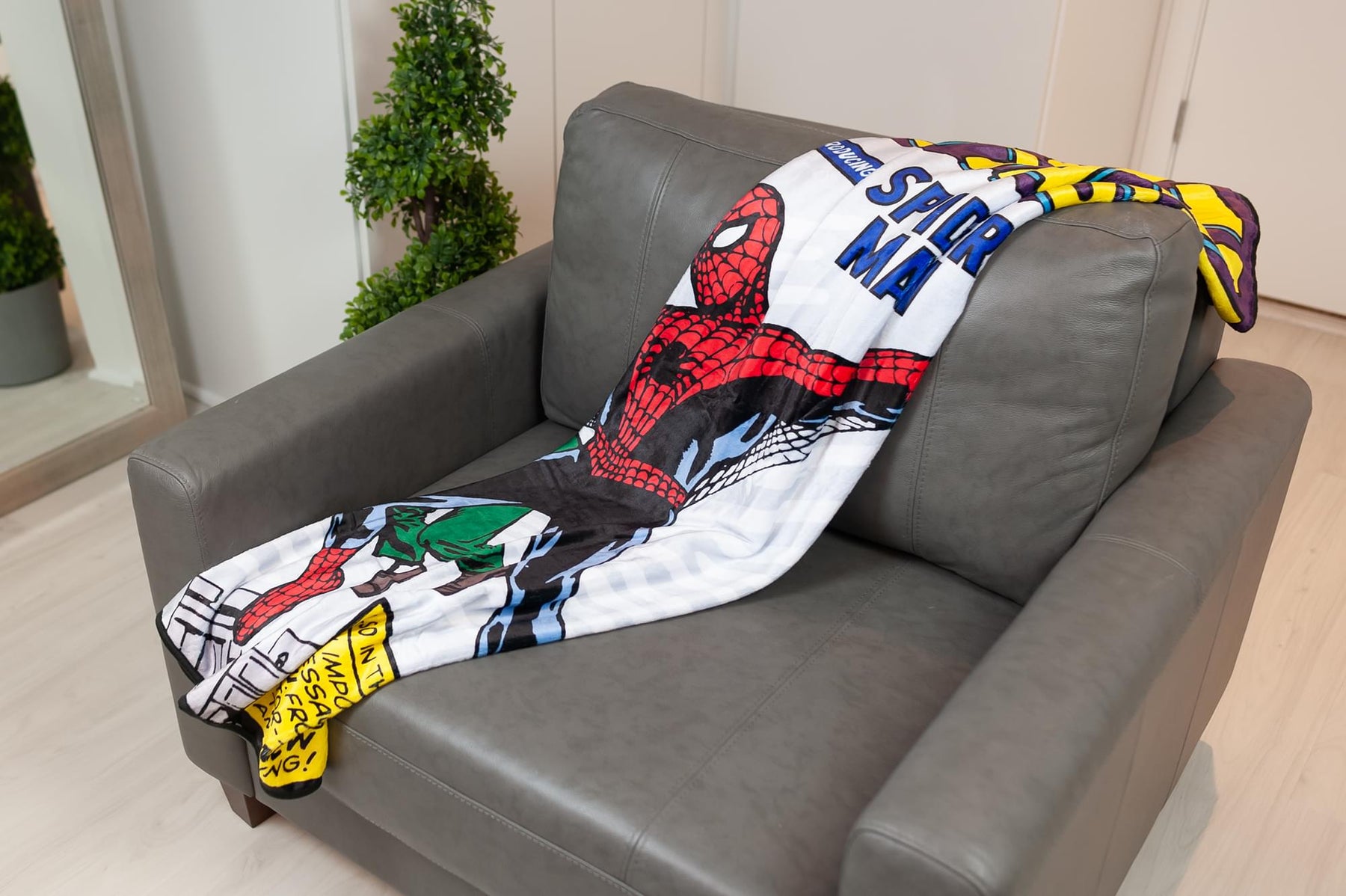 Marvel Spider-Man Amazing Fantasy No. 15 Fleece Throw Blanket | 60 x 45 Inches
THE MOST AMAZING FLEECE BLANKET: Spider-Man fans everywhere know just how treasured this issue of Amazing Fantasy is. Featuring Spider-Man's breakout debut, this issue of Amazing Fantasy #15 has now been transformed into a blanket for your to use everyday!
KEEP WARM WHILE FIGHTING CRIME: Always watchful over the streets of New York City, Spider-Man is now here to protect you from the cold! Enjoy the cozy blanket while watching the Spider-Man movies or reading Marvel's Spider-Man comics!
QUALITY FLEECE WORTHY OF YOUR FAVORITE WEBSLINGER: Crafted from 100% polyester and measuring 60 x 45 inches, the fleece in this Spider-Man blanket will leave your Spider-Senses tingling!
SPIDEY-STAMP OF APPROVAL: With this warm and comfortable blanket, fans can enjoy their love for the webslinger anywhere! This blanket makes a wonderful throw piece for couches, chairs, and beds!
FRIENDLY NEIGHBORHOOD GIFT: Thinking of the Spidey-fan in your life? This officially licensed blanket will make a wonderful gift and collectible for any Spider-Man fanatic! Grab a blanket for you and the Spider-Man fan in your life!
BRING HOME THE FANTASY

Birthing the legacy that is Spider-Man, Amazing Fantasy No. 15 introduced the world to Peter Parker and his alter-ego. The legendary web-slinging Spider-Man would later go on to become one of the most recognizable superheroes that the world has ever known. This fleece blanket pays tribute to that comic book which has amassed a value of thousands of dollars. Bring home a little bit of the fantasy yourself with this Amazing Fantasy No. 15 Spider-Man blanket!


SPIN UP SOME WEBS IN YOUR HOME

Let your environment speak for you when it comes to your personal likes and interests in entertainment by filling your home with the things you love! Fans of the friendly neighborhood Spider-Man will absolutely go crazy for this large comic book throw blanket featuring Amazing Fantasy No. 15 -Spider-Man's debut! Officially licensed, this soft blanket is crafted from 100% polyester and is designed to be the ultimate addition to any Spider-Man fan's collection! Grab this blanket for yourself or the Spider-Man fan in your life today!