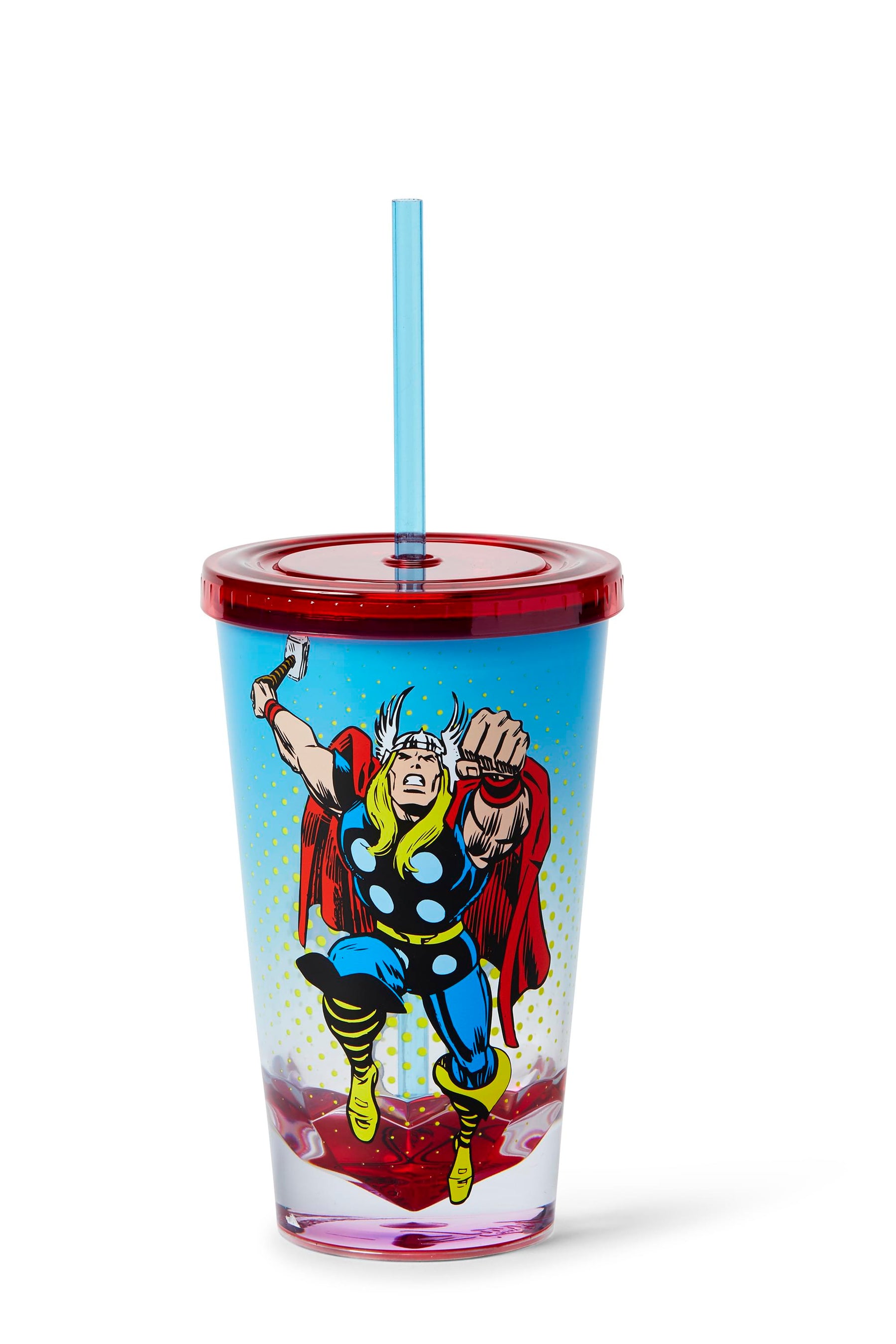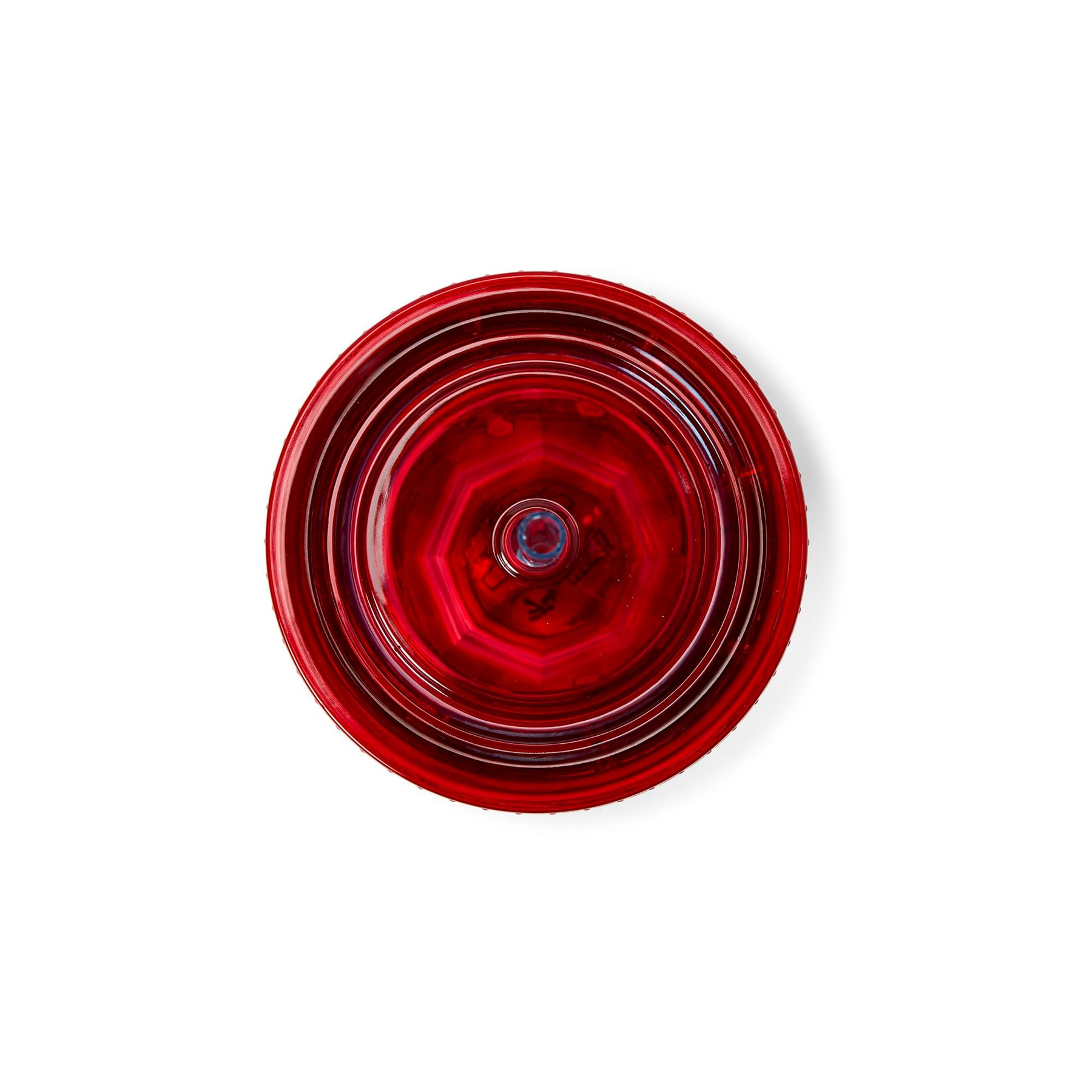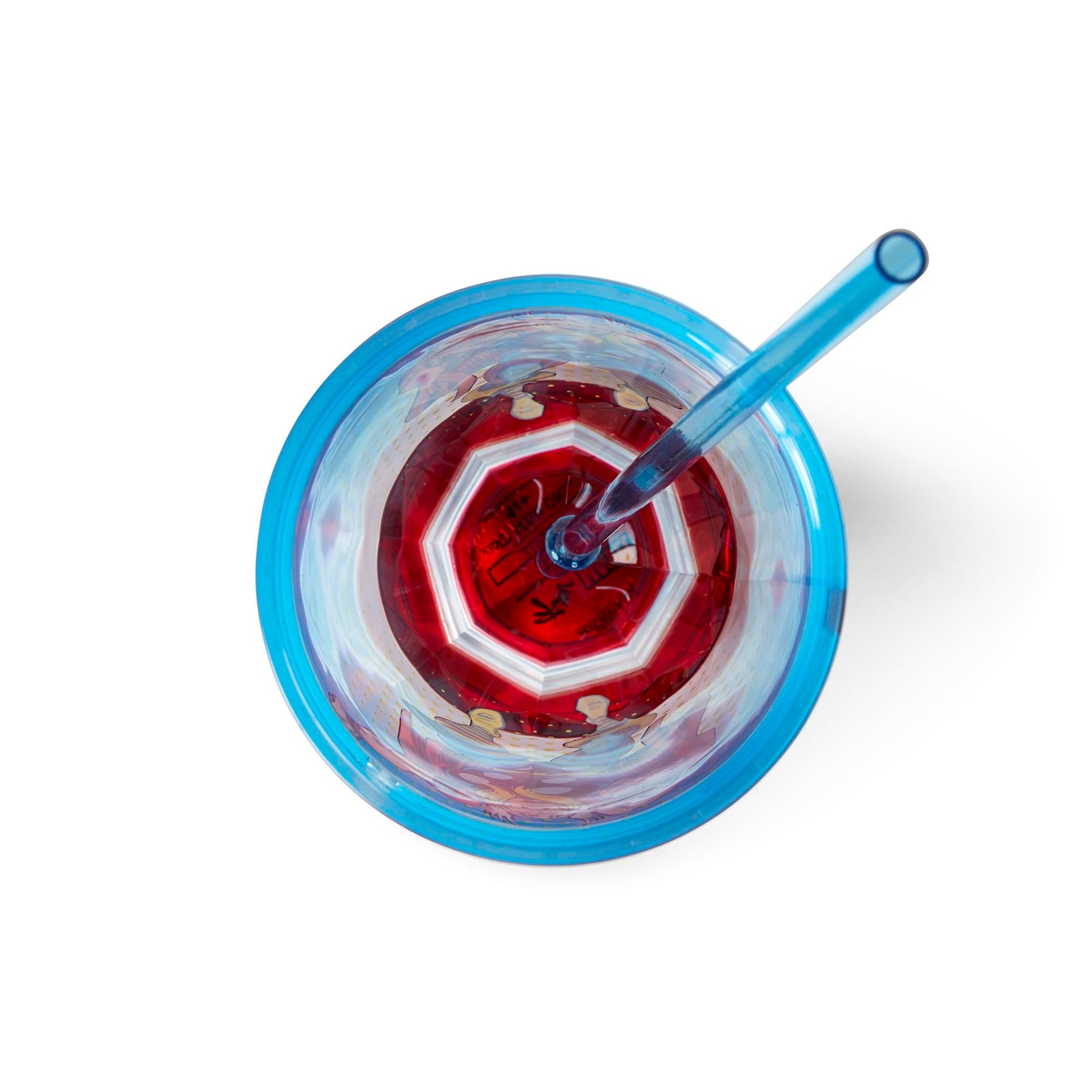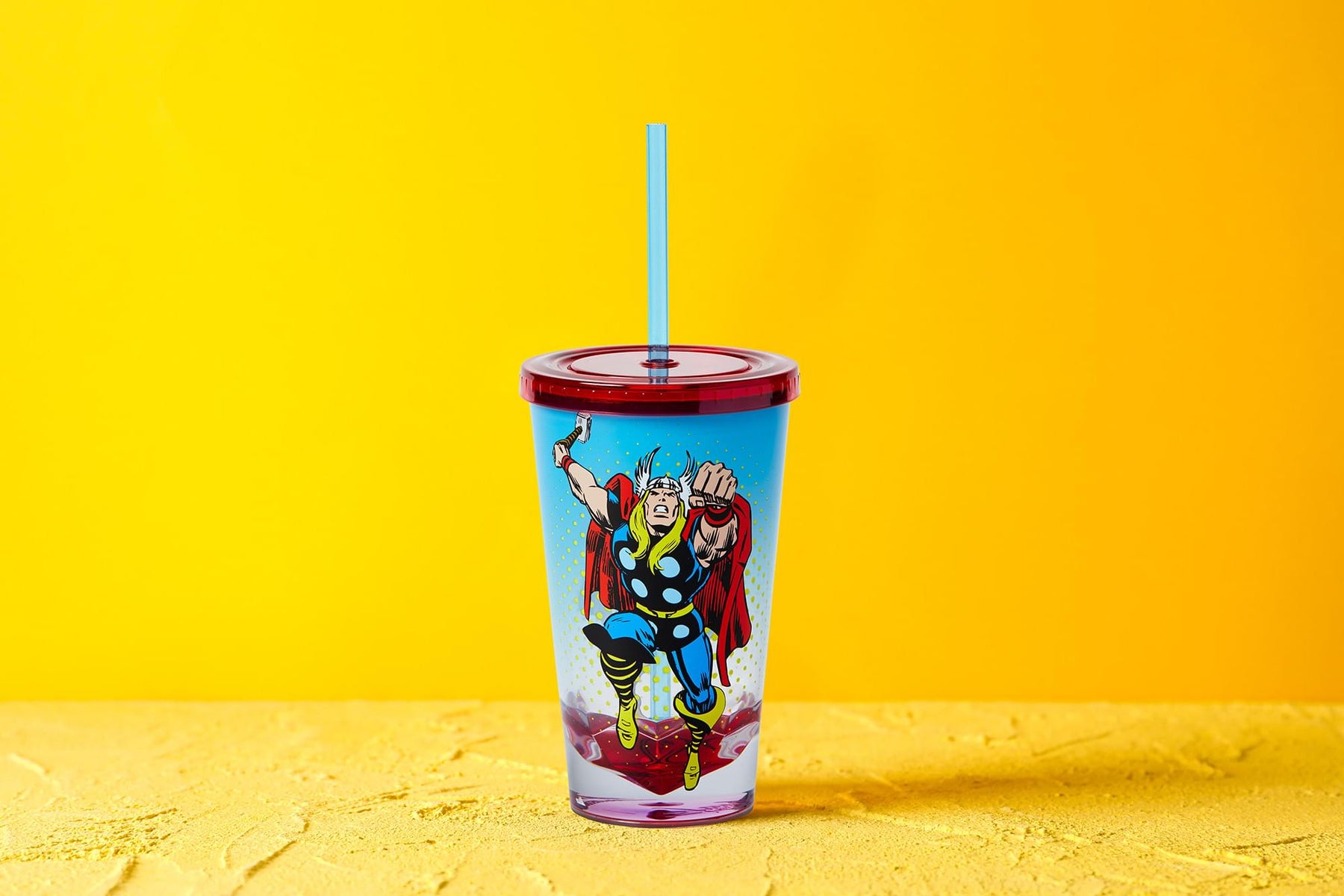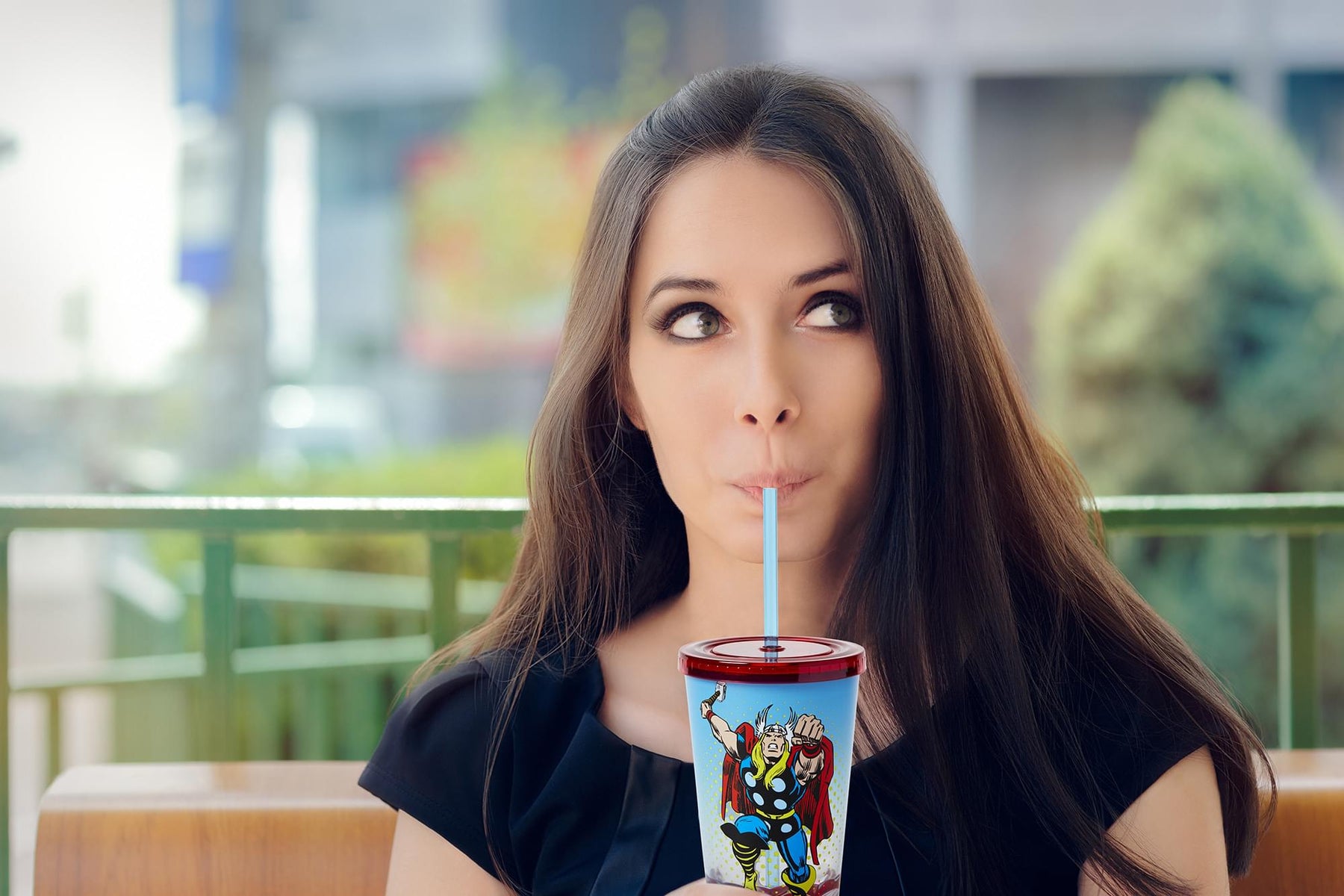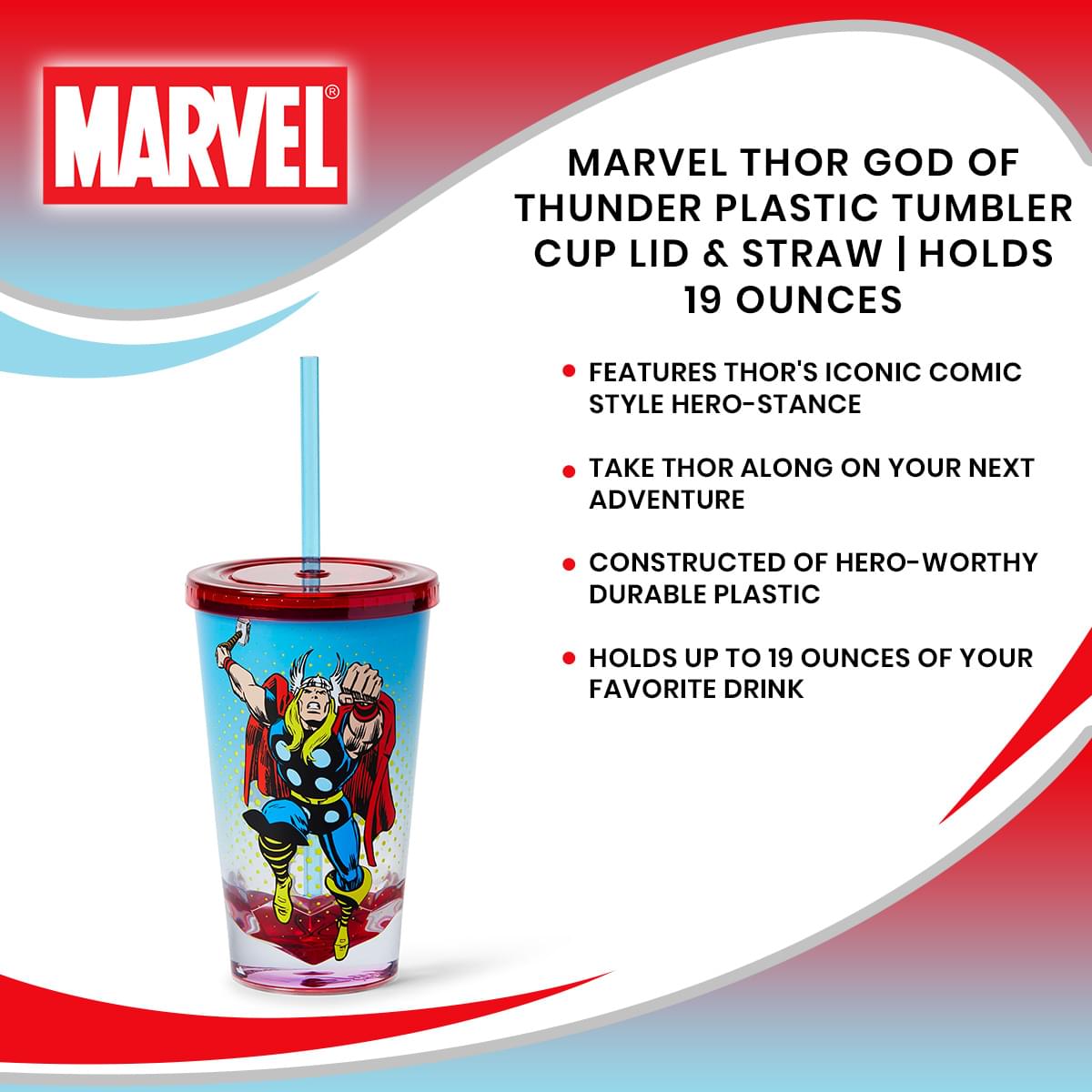 Marvel Thor God Of Thunder Plastic Tumbler Cup Lid & Straw | Holds 19 Ounces
BRING THE HAMMER DOWN ON YOUR THIRST: Wield the mighty Mjolnir in one hand and this tumbler cup in the other as you go to battle your thirst with the mighty Thor, God of Thunder!
SOAR INTO ACTION WITH EVERY SIP: Designed in a classic comic-art style, this Thor themed Marvel tumbler is designed as a throw back to the classic Thor comic-book adventures. Take a sip of nostalgia from this legendary Thor collectible.
CRAFTED FROM ASGARDS FINEST RESOURCES: With a shocking 19-ounce capacity, this plastic Thor tumbler is equipped to take down your thirst and look great while doing so. Keep Thor looking pristine by hand washing only. Not microwave safe.
POSSESS THE POWER OF THOR: Those who choose to wield this cup, if they be worthy, may possess the power over dehydration and thirst that Thor wields! Take home this tumbler and use it daily to become the hero that Earth needs!
OFFICIAL MARVEL COLLECTIBLE CUP: With a classic-retro design, this Thor cup is an official part of the collectible Marvel universe. Complete your Thor collection by adding this drinkware masterpiece to your superhero collections!
WHOSOEVER IS WORTHY SHALL POSSESS THE POWER OF THOR
Being the Son of Odin, Brother of Loki, and God of Thunder is no easy task. Thor has an arsenal of resources to help him in his heroic duties. Tools such as Mjolnir and the power of thunder give Thor the advantage in battle. This tumbler cup is also one of the best ways to keep up your godly strength and wield the power of Thor! Grab this cup and fill it with your favorite drink. Now you're ready to take on the foes of Earth and Asgard! Complete with a matching lid and straw, this classic-style Thor tumbler mug is perfect for any Marvel fan!
QUENCH YOUR HEROIC SIZED THIRST

Equipped with double insulated walls, this superhero tumbler is designed to keep your drinks at just the right temperature! Crafted from a durable plastic design and given a 19-ounce capacity, this cup is the perfect companion for all your daily drinks! Enjoy this cup everywhere you go including parties, work, or even around the house. With a stylish lid and matching straw with a stopper, this cup is can handle it all. Bring Thor along to help battle your thirst and you're sure to win the day!
Read All About It on Our Blog
Trending Geek