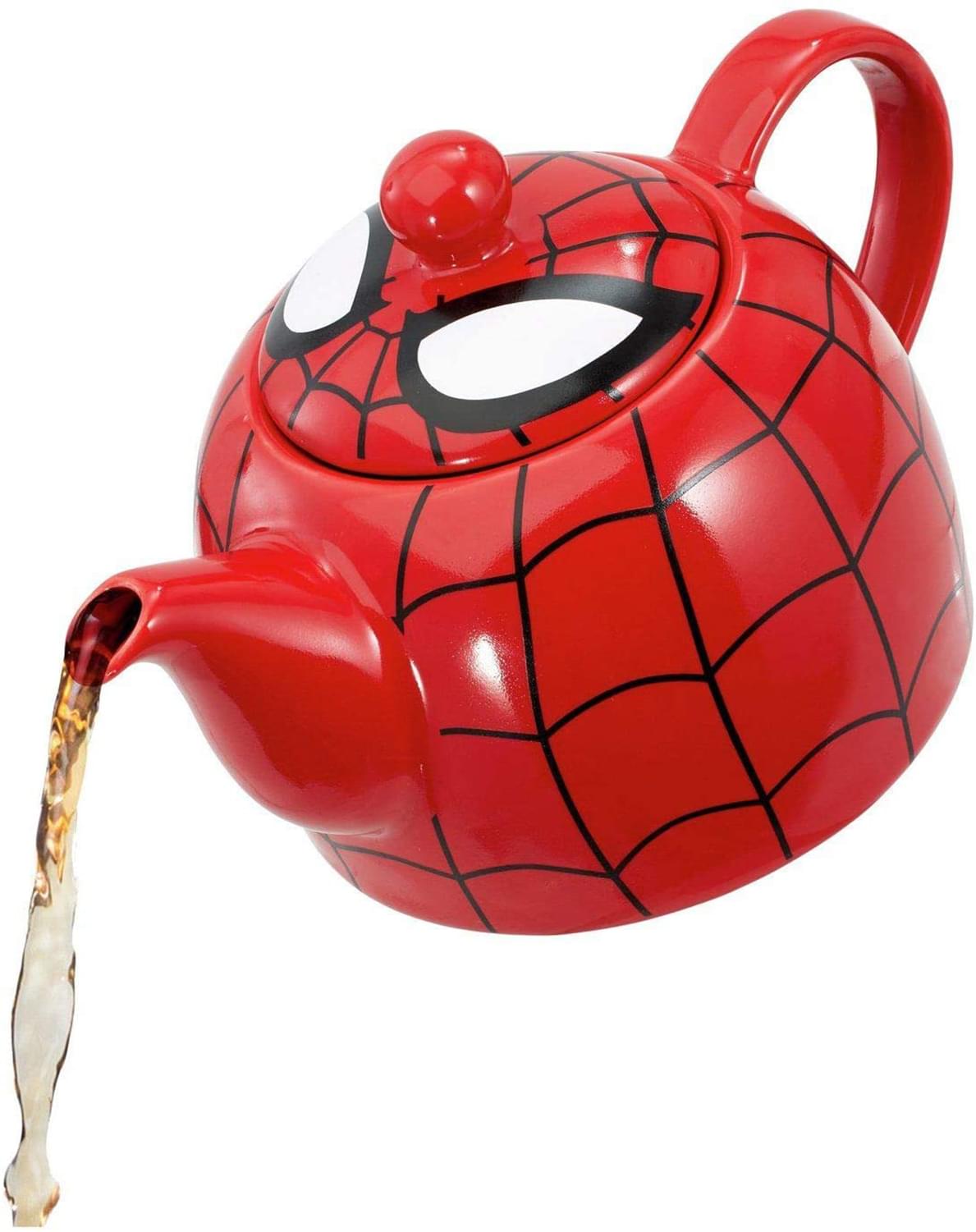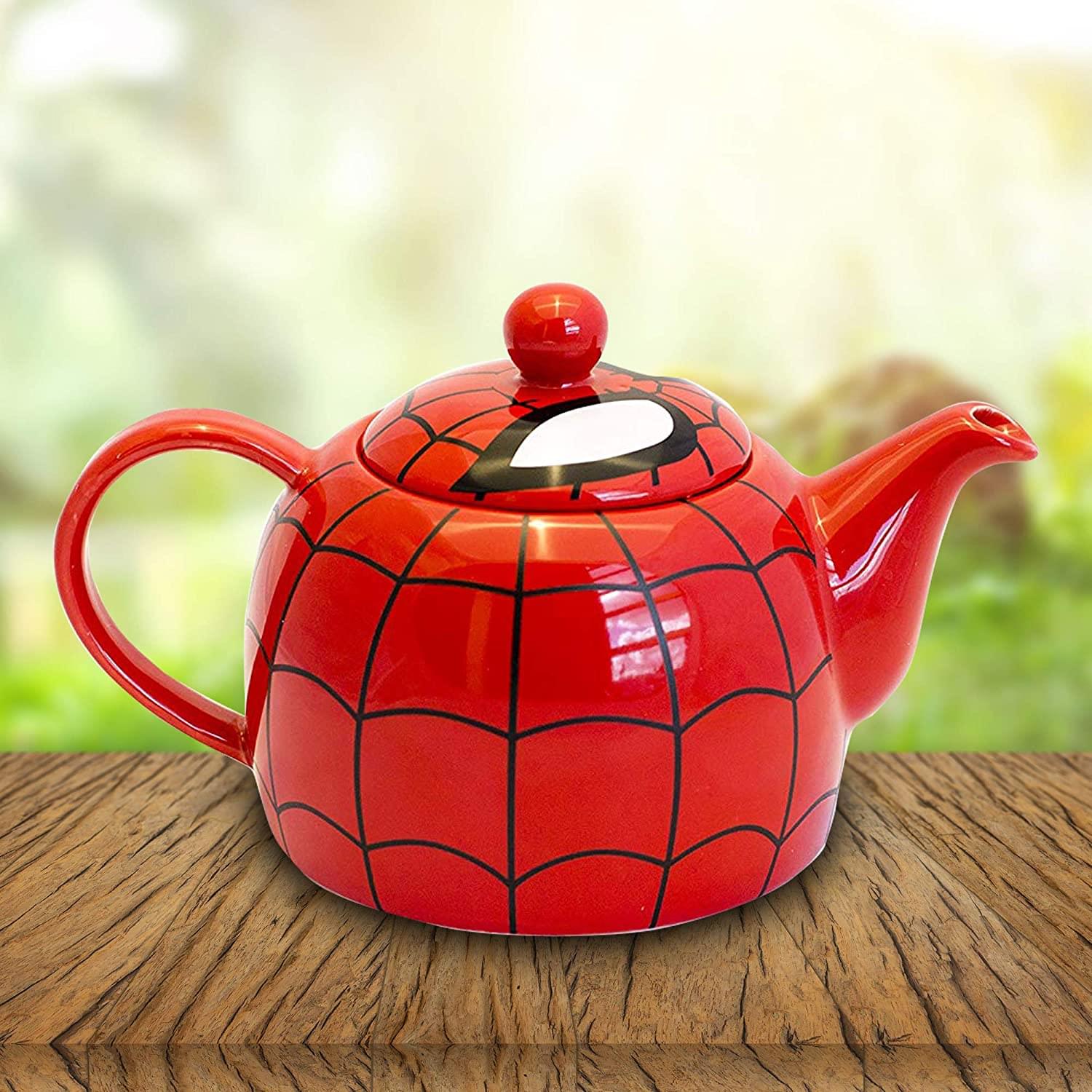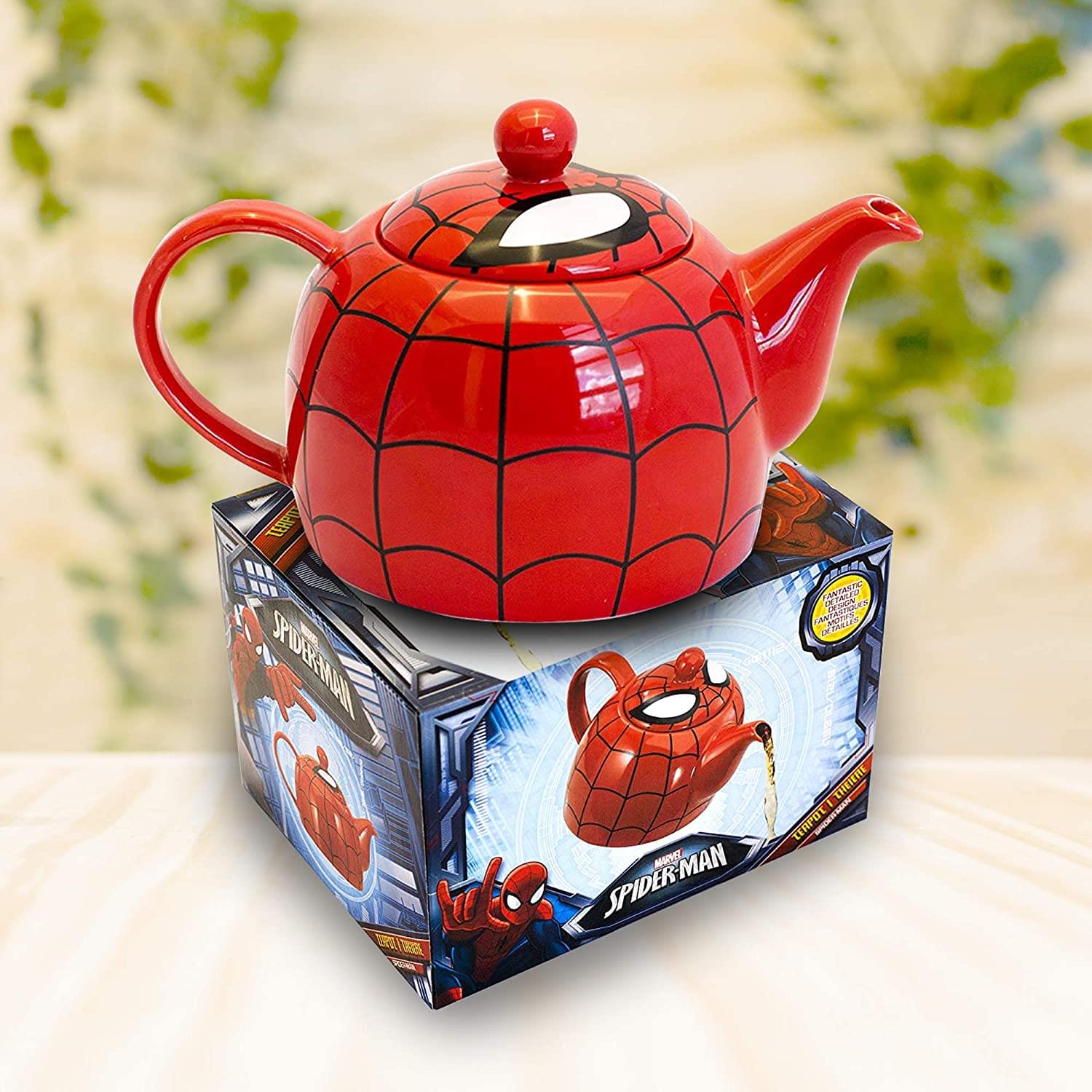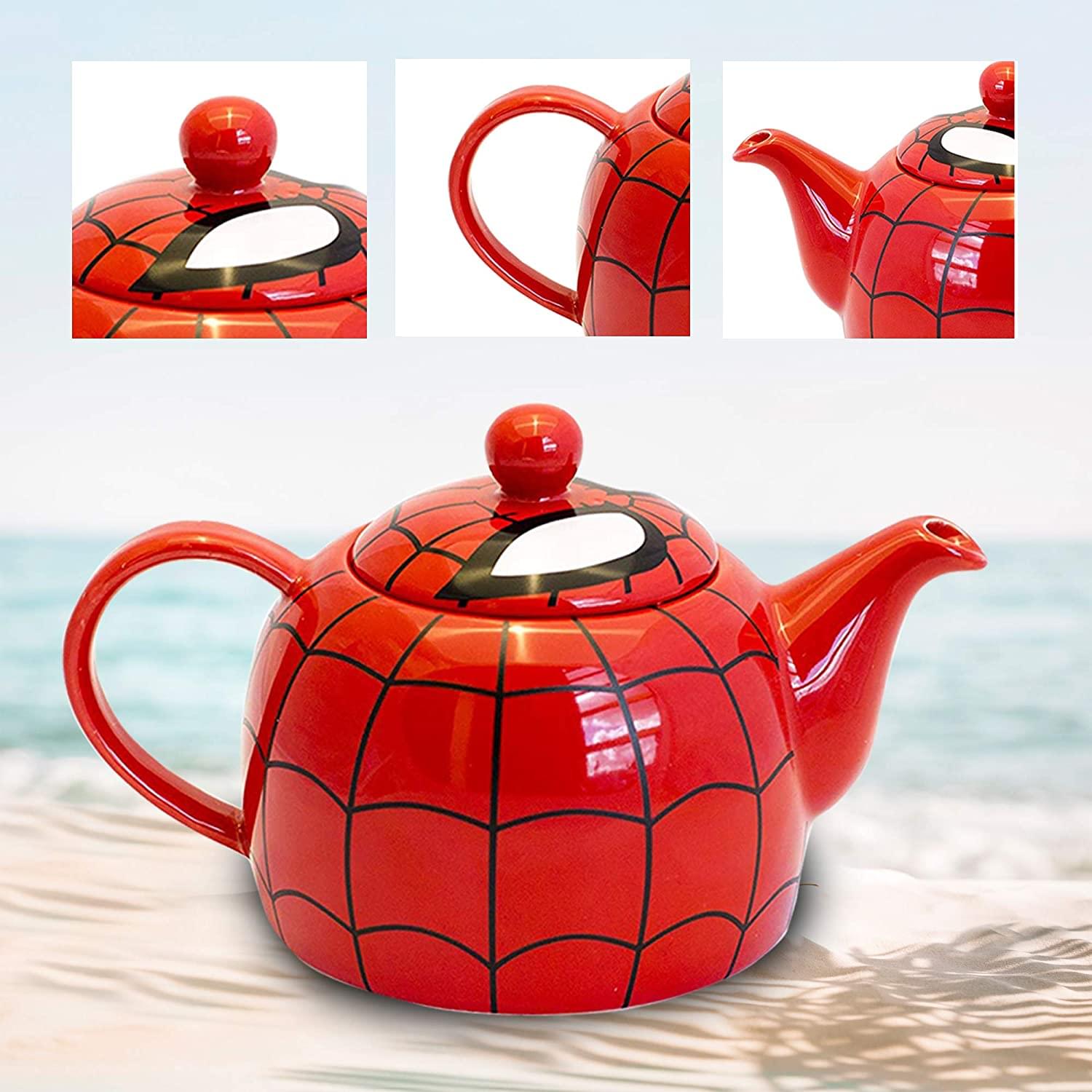 Marvel I AM SPIDER-MAN Ceramic Teapot with Web Mask Detail Lid
I AM SPIDER-MAN: Turn tea time into something special with this teapot themed after the Marvel superhero Spider-Man!
SPACIOUS DESIGN: Teapot holds 36 fluid ounces of your favorite brewed tea.
QUALITY CONSTRUCTION: Durable ceramic.
DIMENSIONS: Measures L 9.49 x W 7.6 x H 6.22 inches
GREAT GIFT IDEA: Purchase this teapot for yourself or gift it to the Marvel fan in your life!
With great power comes great responsibili-TEA! If you're looking for a superhero at tea time, look no further! Made of the highest quality ceramic, the smart decal design turns a humble teapot into your friendly neighborhood Spider-Man. Teapot holds 36 fluid ounces of tea. Officially licensed Marvel Spider-Man teapot. Produced by Seven20.