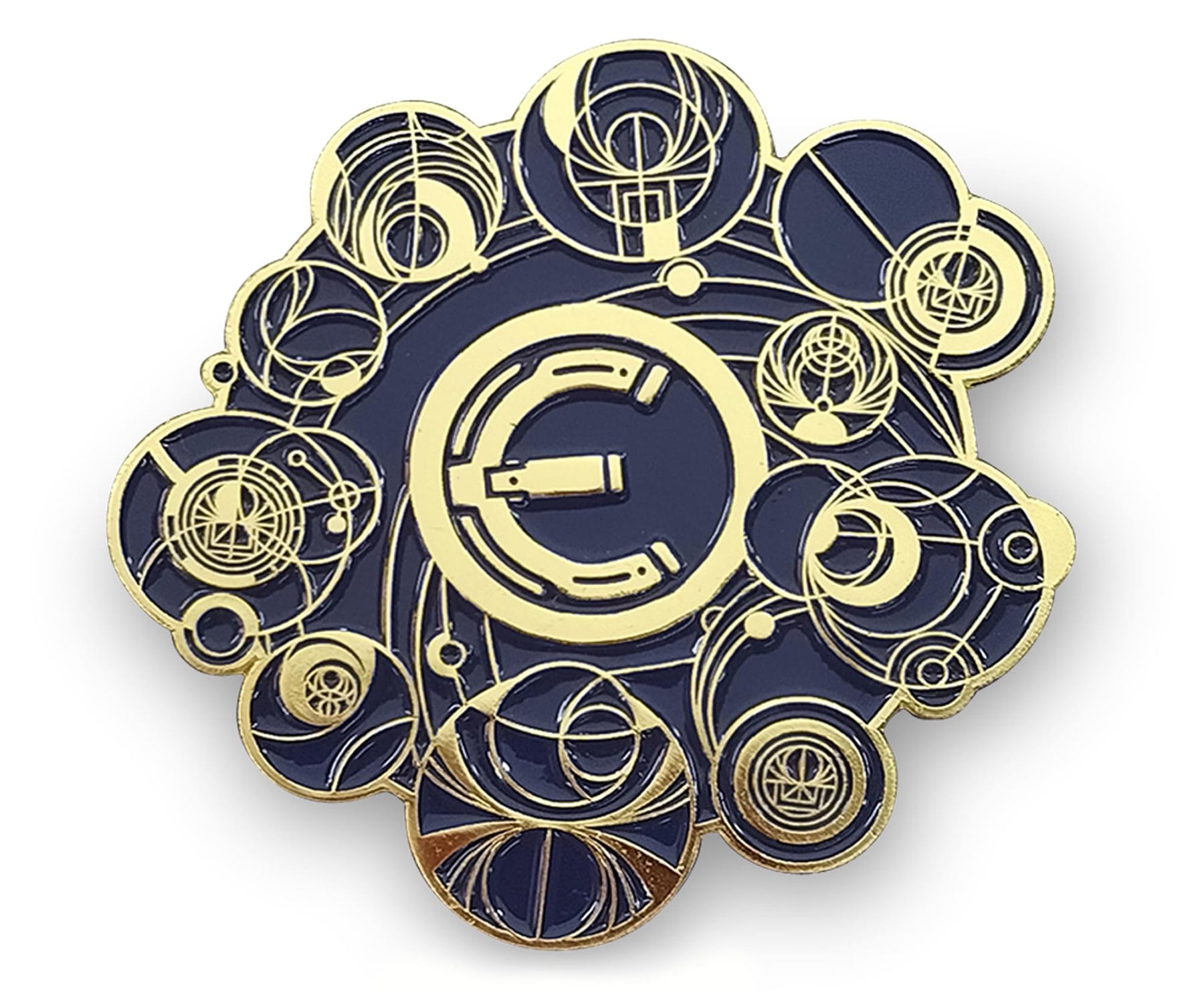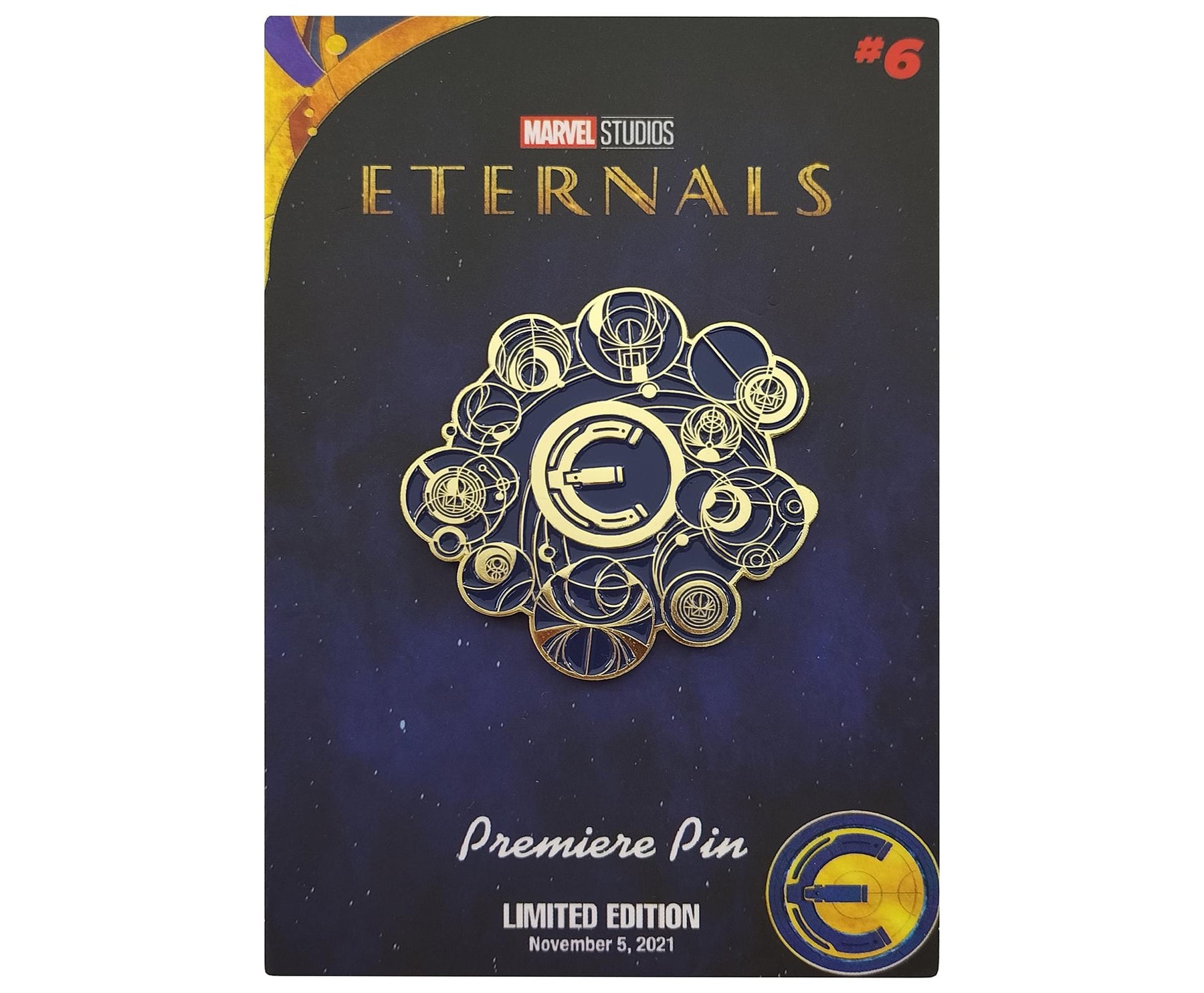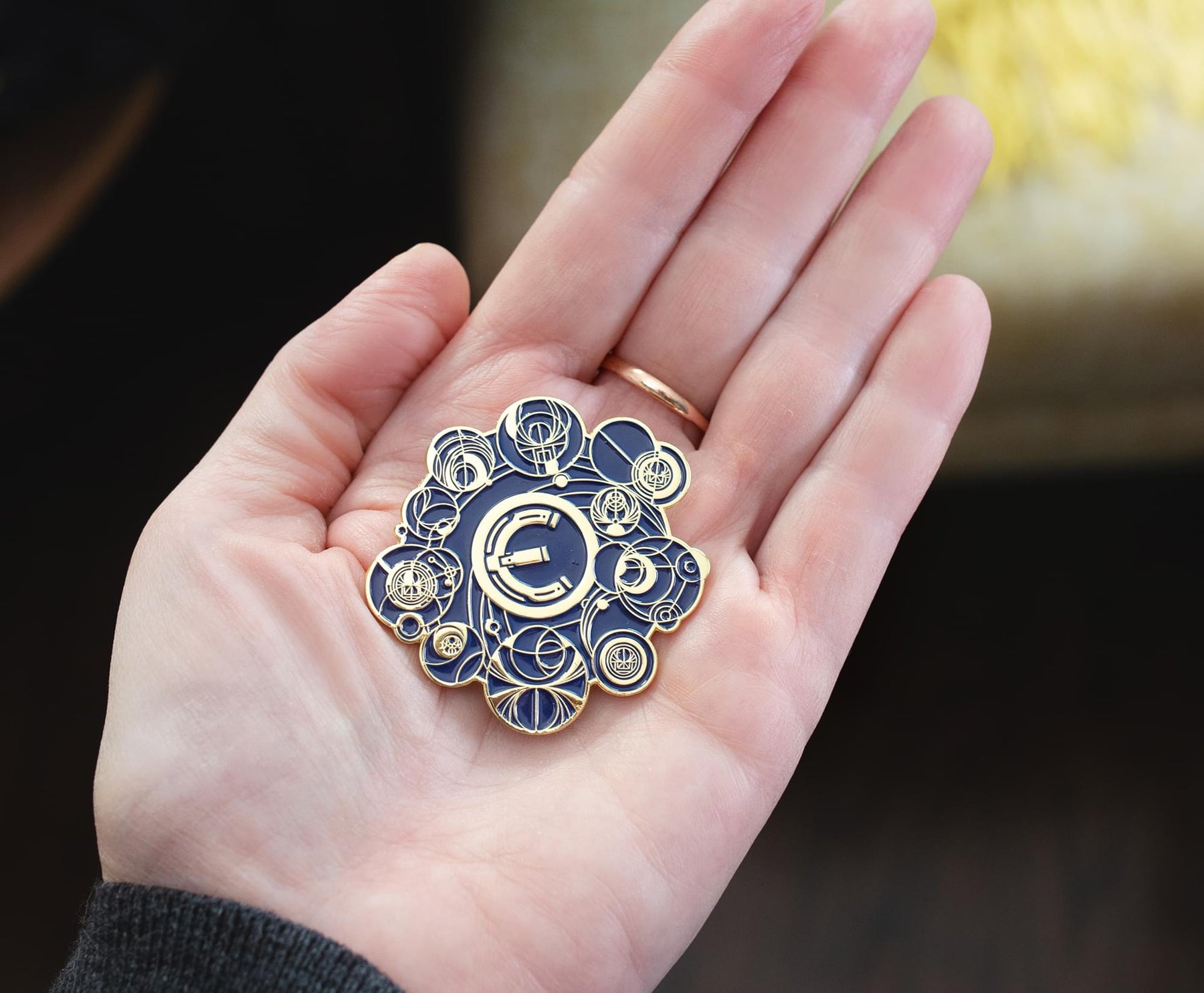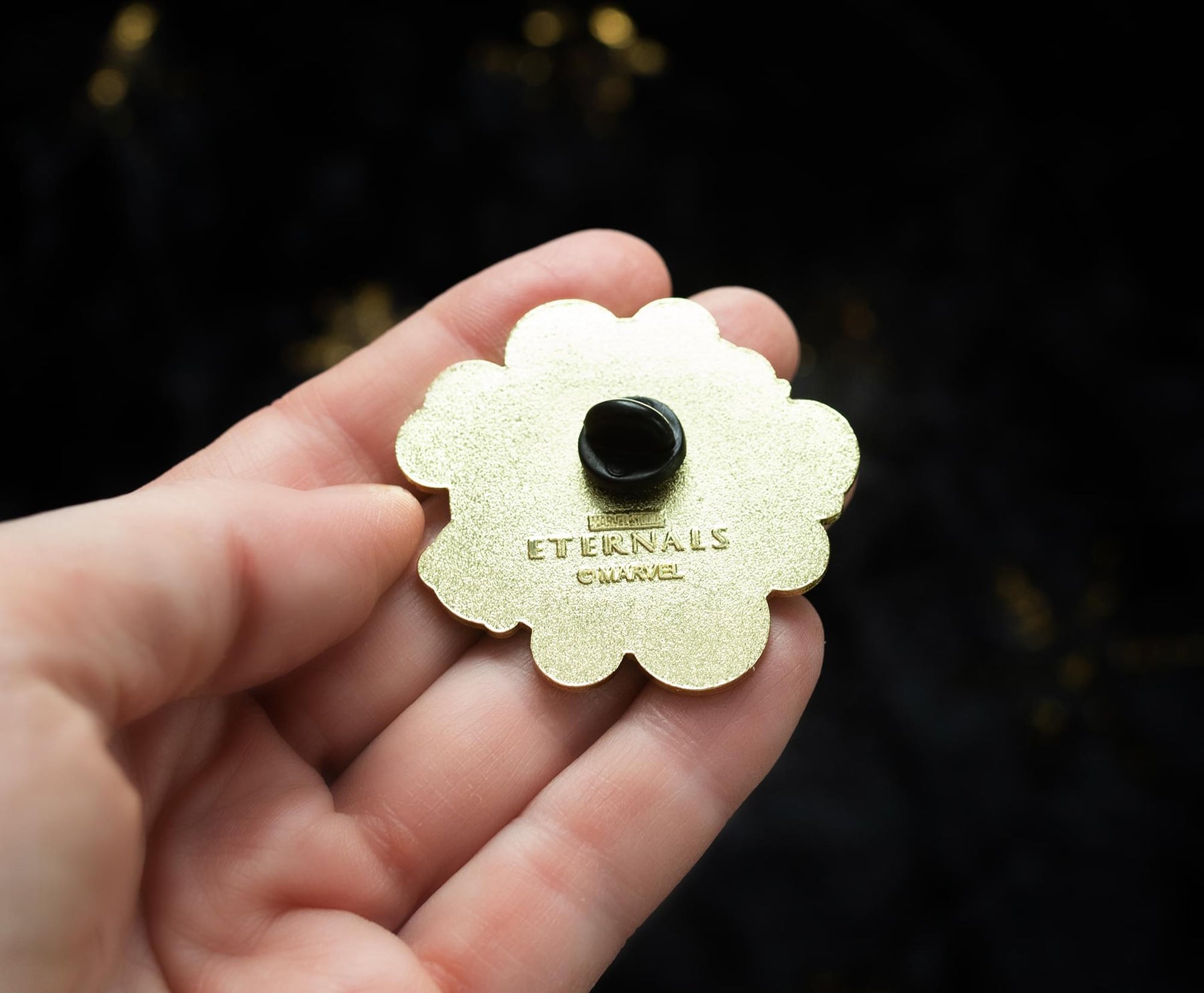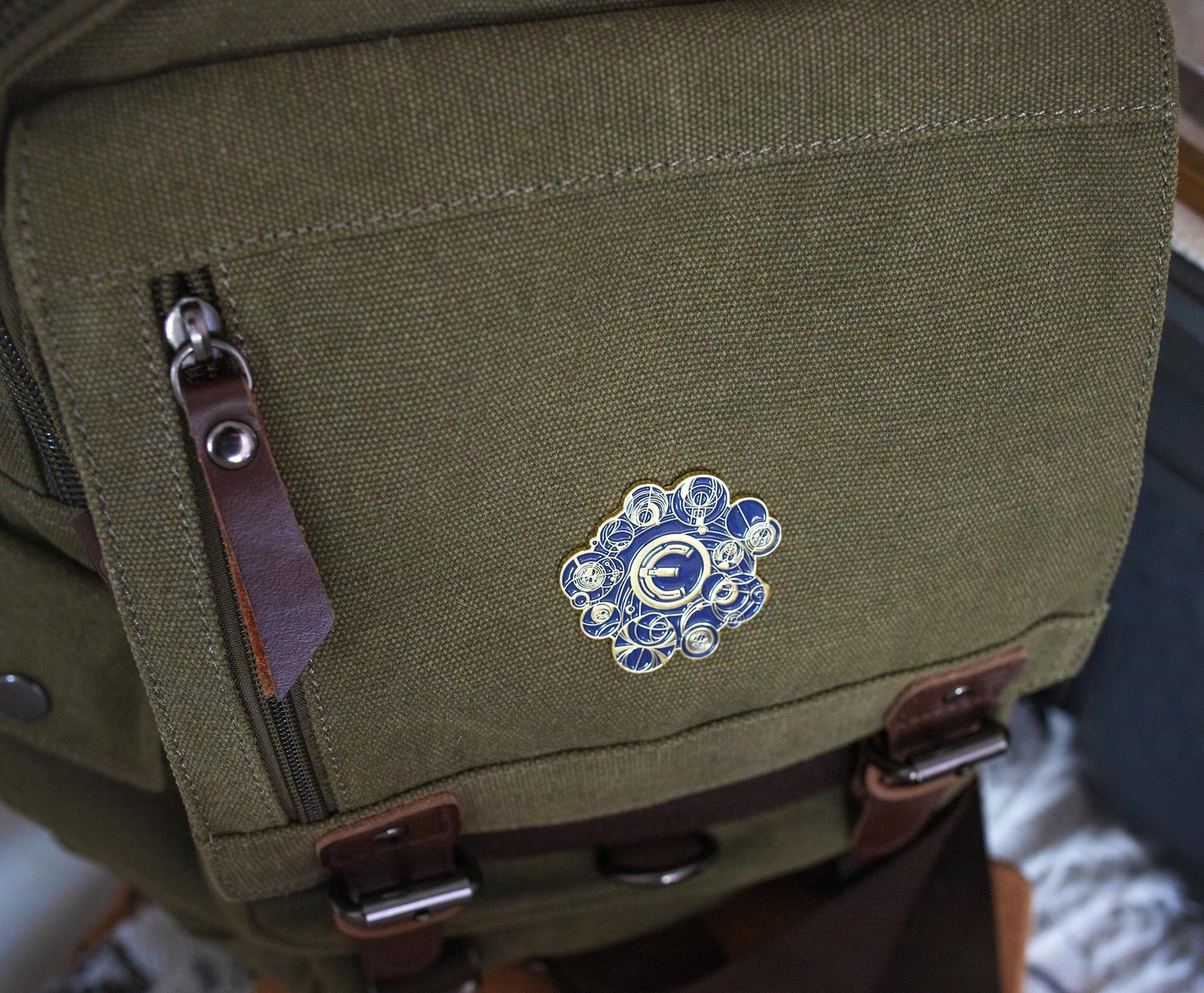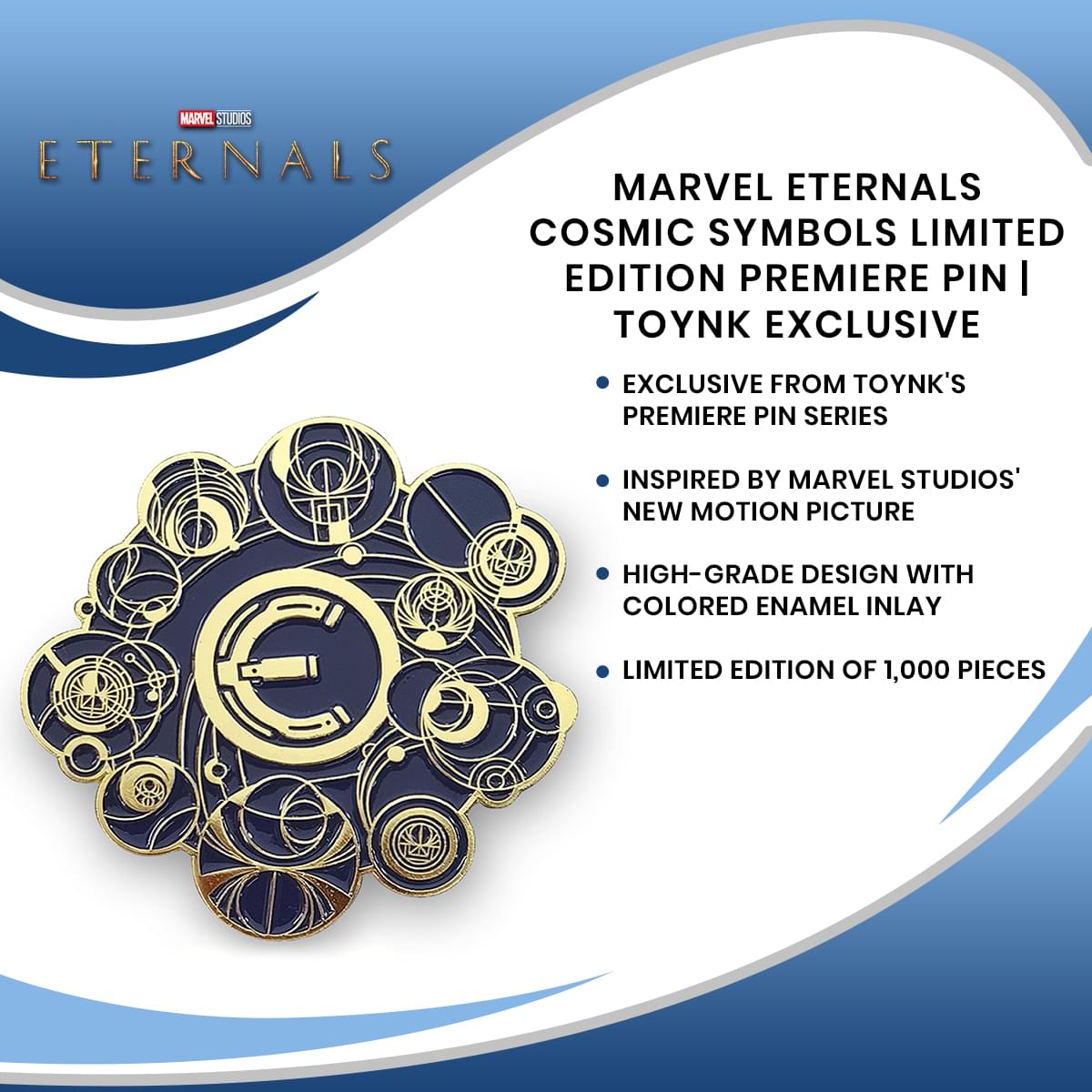 Marvel Eternals Cosmic Symbols Limited Edition Premiere Pin | Toynk Exclusive
Make Mine Marvel: Protect (and collect) what you love with this Marvel Studios Eternals Premiere Pin from Toynk. Inspired by the heroes from beyond the stars, this enamel pin is limited edition of 1,000 pieces.
Exclusive Design For Supers: Make your style truly eternal with this Premiere Pin featuring the cosmic logos of the super beings. The Eternals emblem decorates the middle of the pin, symbolizing eons of history.
Heroic Quality: This collectible Marvel pin features a base metal design with detailed colored enamel inlay. Perfect for display or trade, this enamel pin includes a secure butterfly clutch backing for accessorizing.
Limited Edition Collectible: From Marvel Studios's new motion picture Eternals comes this enamel pin, complete with hanger card packaging. This is #6 in the exclusive Premiere Pin collection. Found only at Toynk!
Made for True Marvel Fans: Bring some cosmic flair to your collection with the exclusive Premiere Pin inspired by Marvel Studios' Eternals. You can display this enamel pin on a jacket, bag, or corkboard for a heroic look.
HEROES FROM BEYOND THE STARS
The Eternals, a race of immortal beings with superhuman powers who have secretly lived on Earth for thousands of years, reunite to battle the evil Deviants. A journey 7,000 years in the making, these cosmic beings are a godlike race who have protected Earth since the dawn of man.
FROM TOYNK'S PREMIERE PIN SERIES
Commemorate the arrival of Marvel Studios' newest heroes with this Limited Edition Eternals Cosmic Symbols Premiere Pin.
Found only at Toynk, this enamel pin features a collection of symbols representing each member of the Eternals. The dynamic celestial design is captured with gold-toned plating for a truly legendary look that will inspire. Even if you're battling against alien predators like Deviants, the secure butterfly clutch will keep this enamel pin safely in place.
LIMITED EDITION OF 1,000
This sixth release in the Premiere Pin series at Toynk is limited edition of 1,000 pieces. Elevate your collection to cosmic levels with this officially licensed Eternals Cosmic Symbols Premiere Pin inspired by Marvel Studios.
© 2021 MARVEL