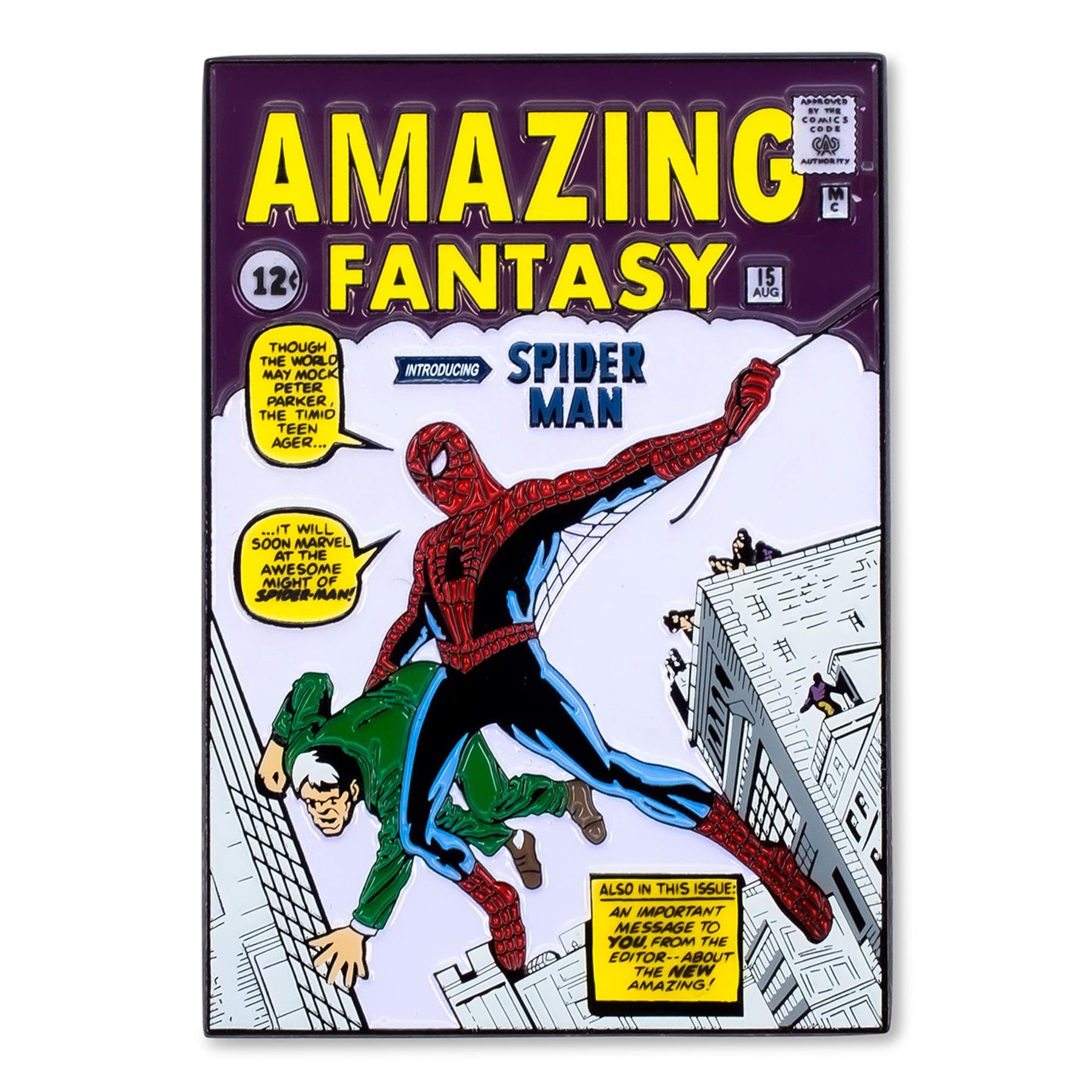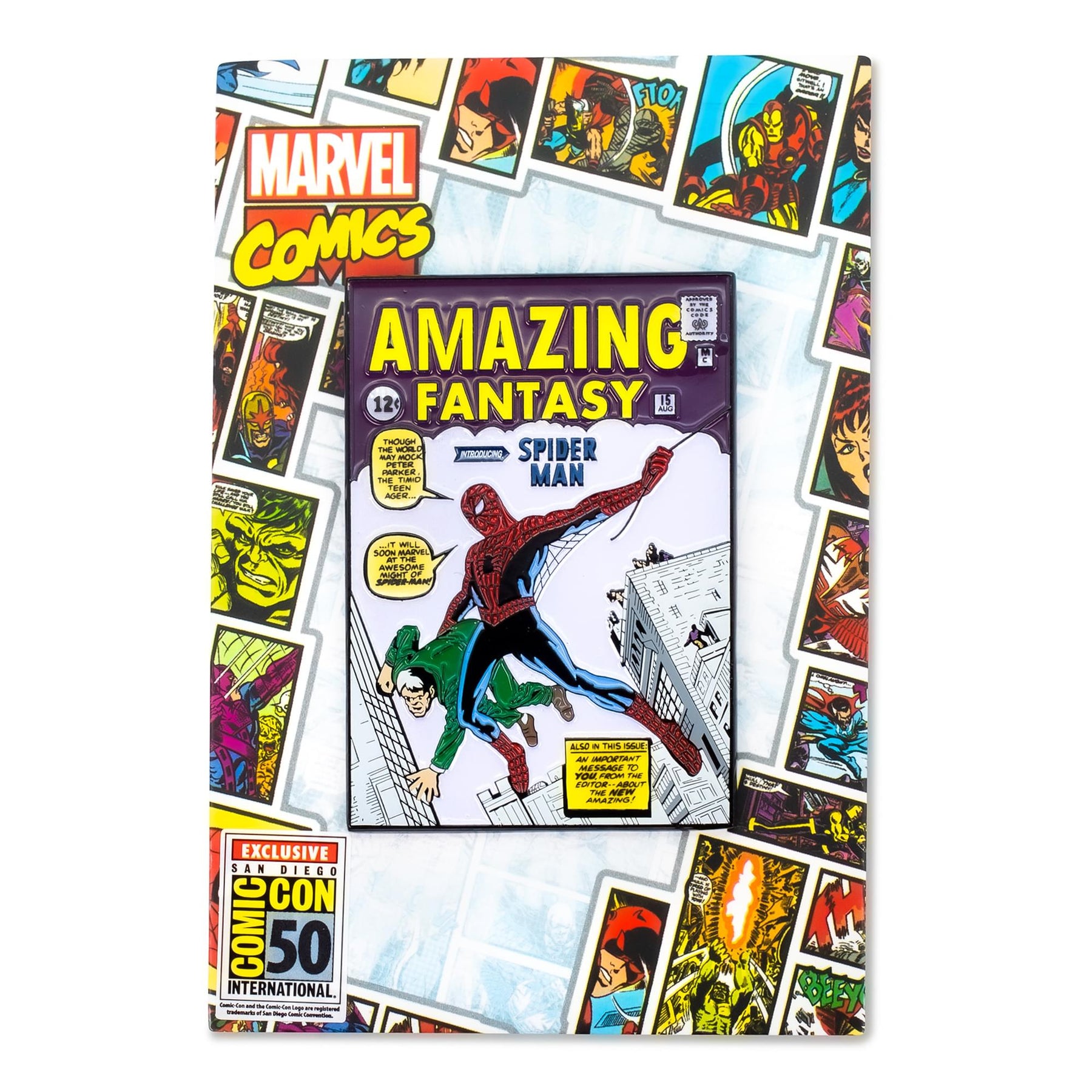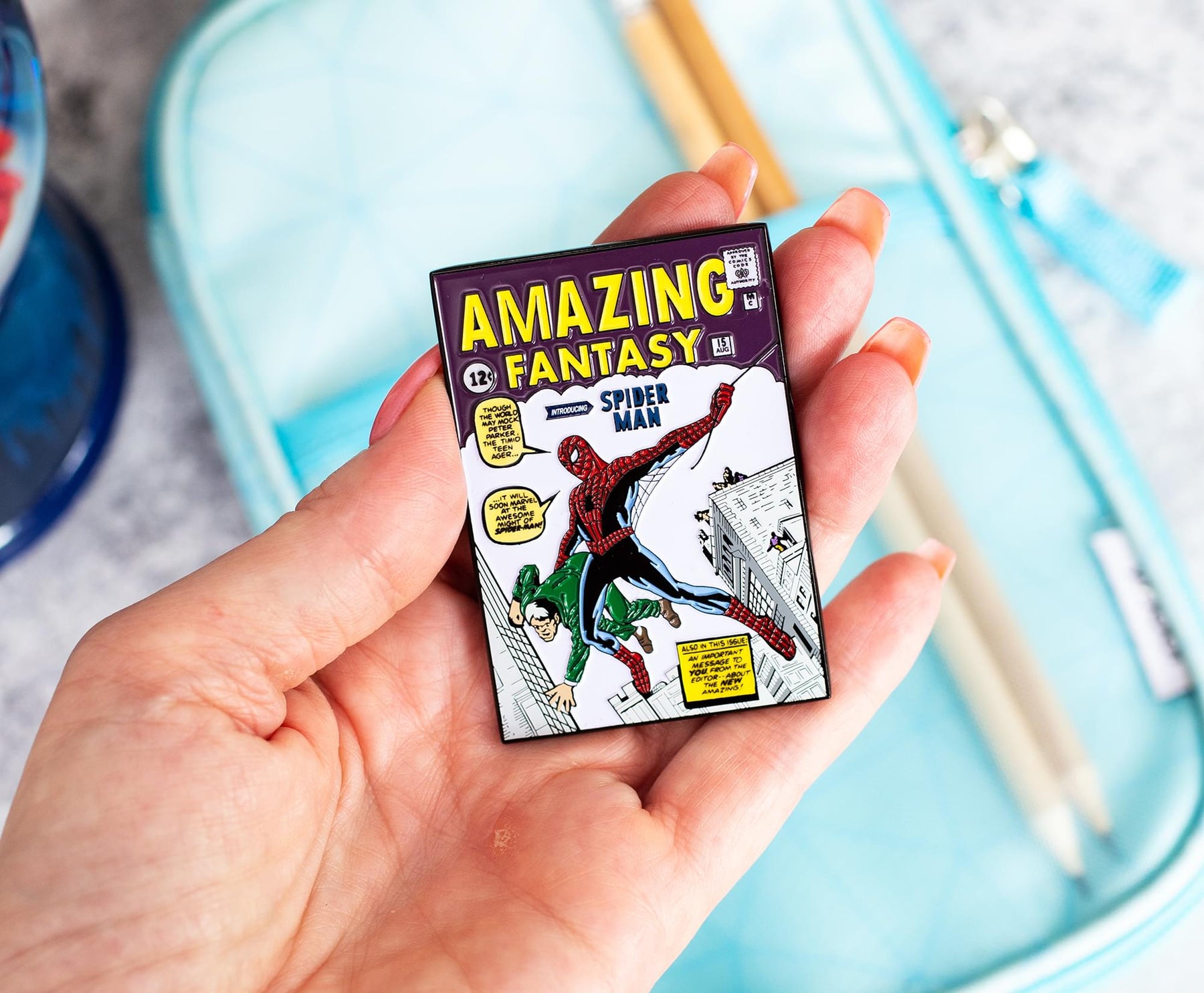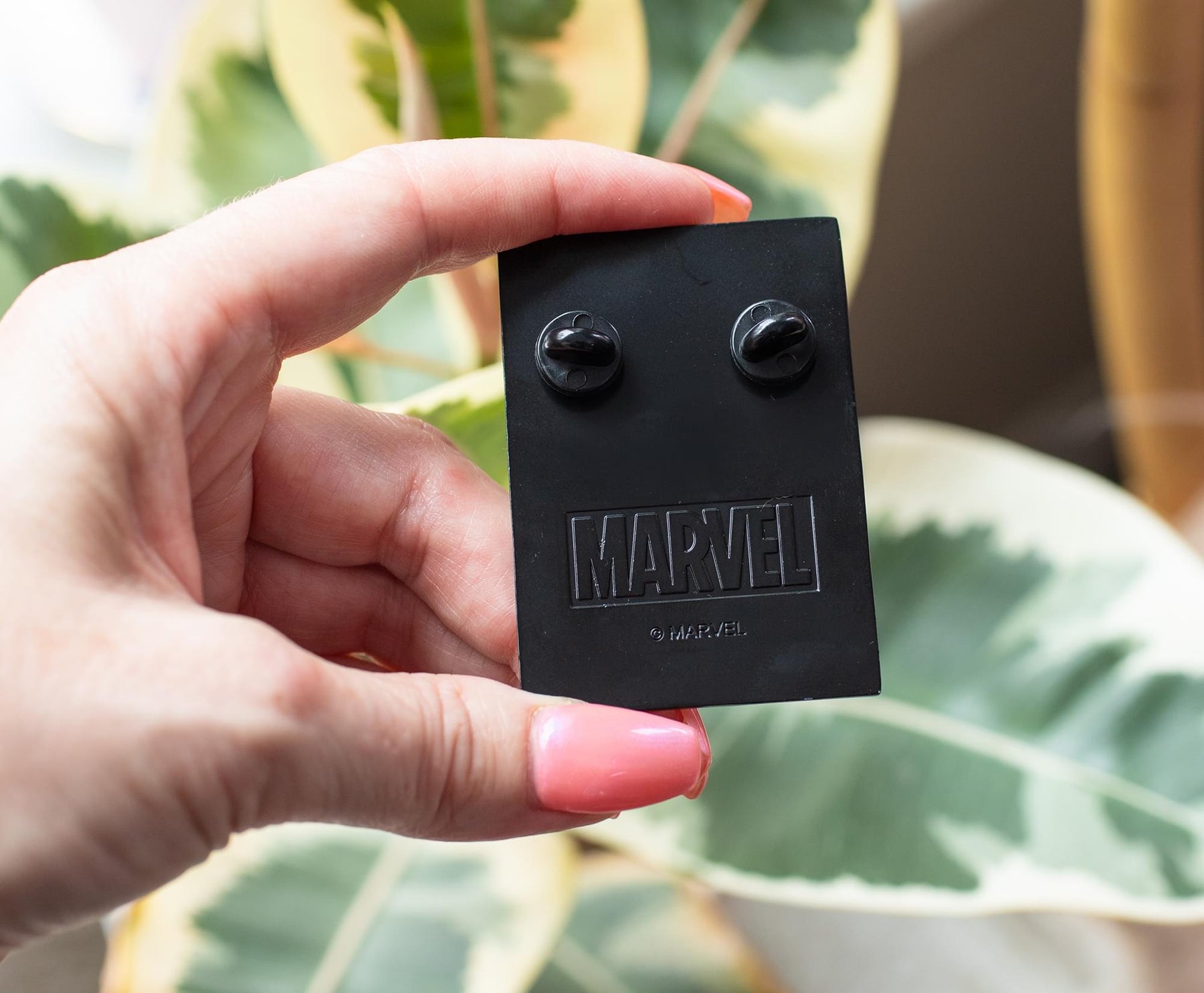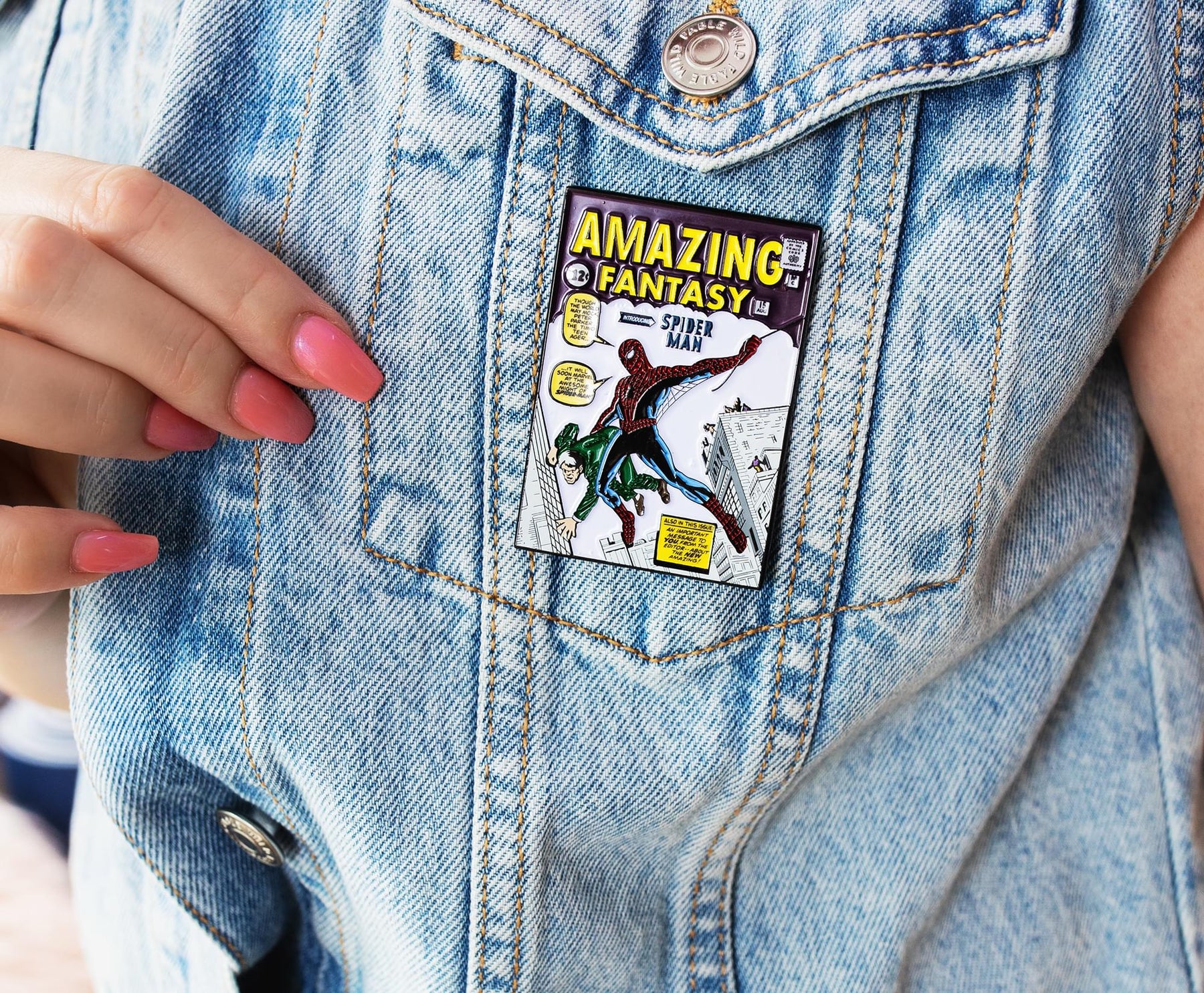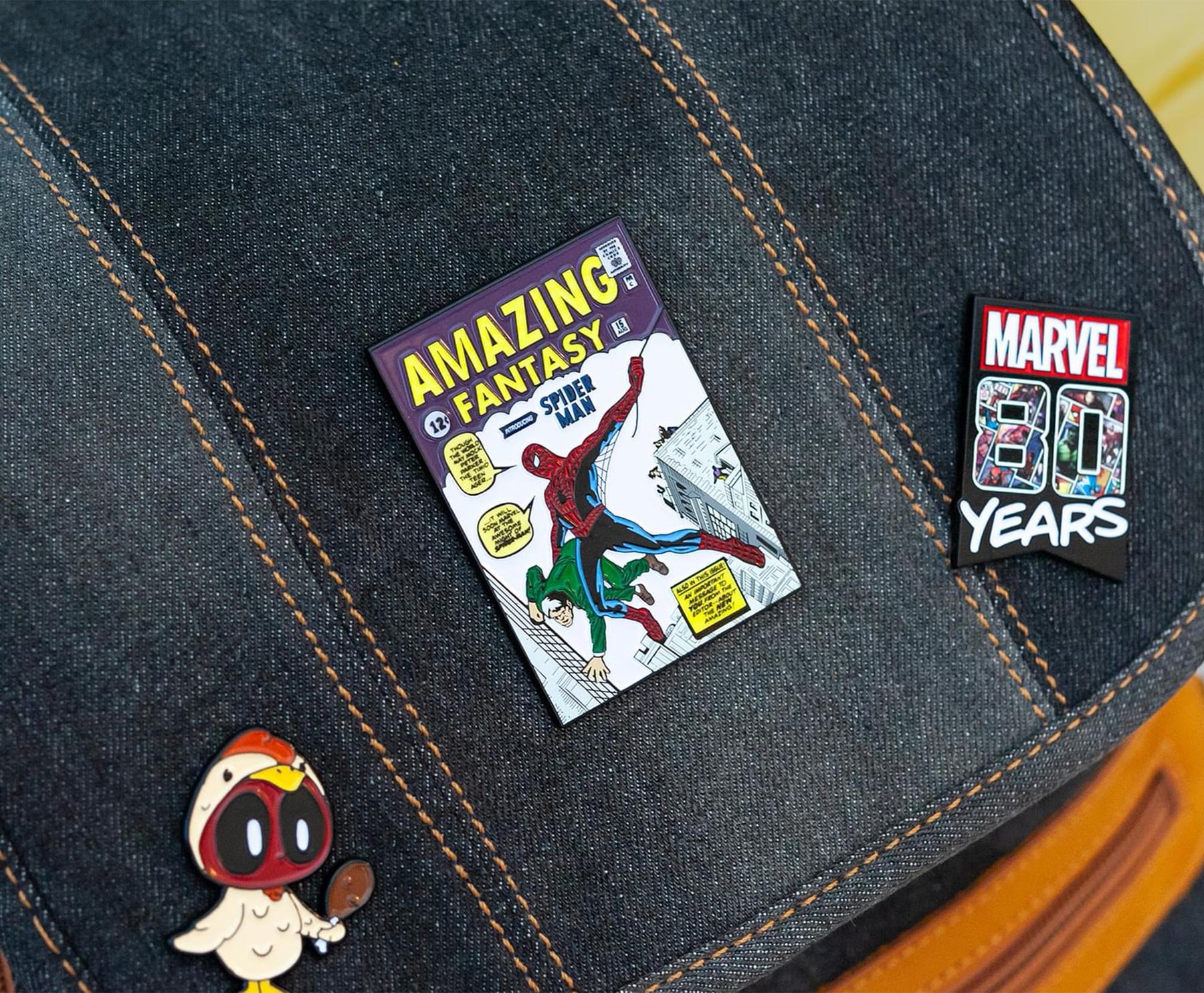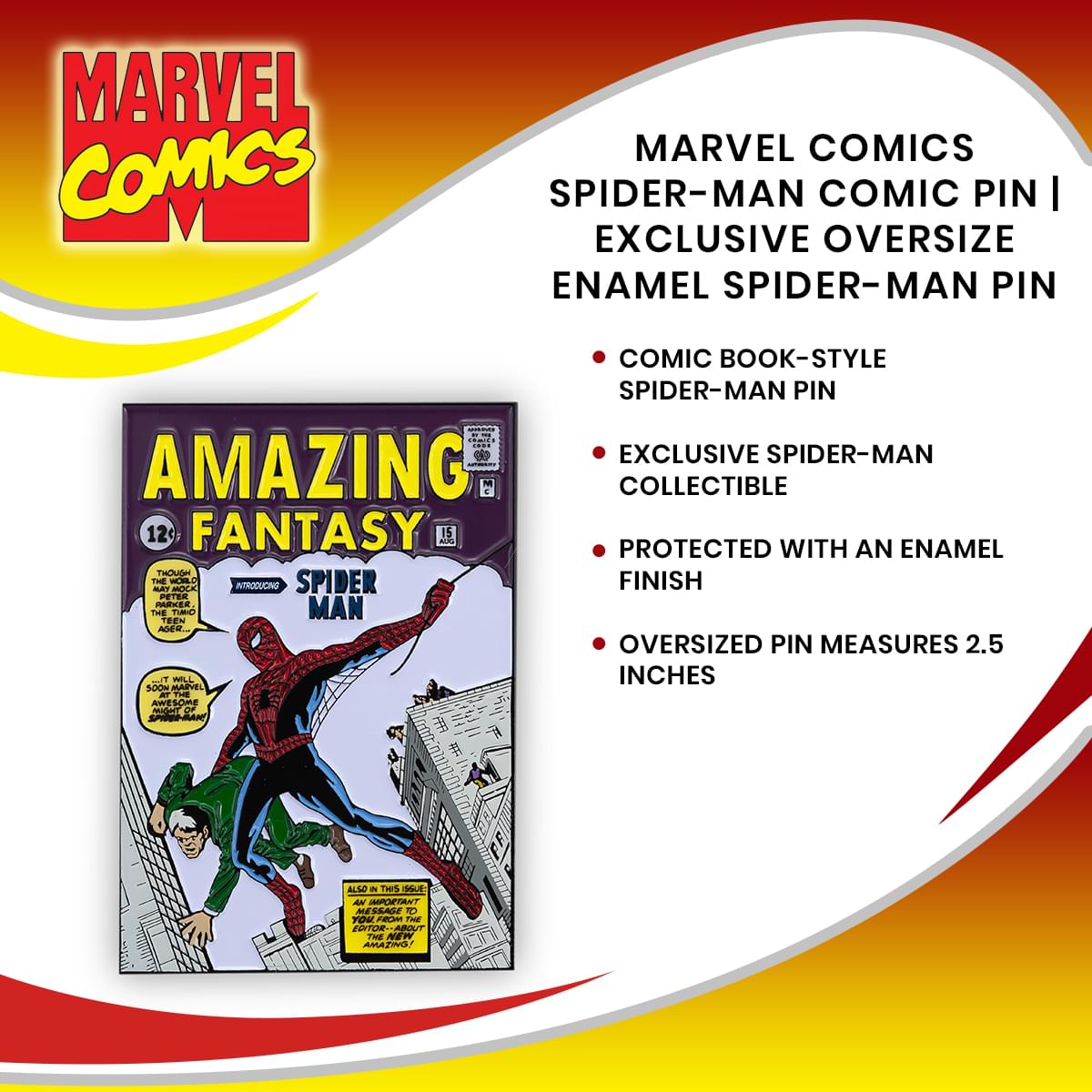 Marvel Comics Spider-Man Comic Pin | Exclusive Oversize Enamel Spider-Man Pin
SWING INTO ACTION WITH SPIDER-MAN: For fans of Peter Parker's alter-ego, this enamel pin is a must-have when it comes to all things Spider-Man! Showcase your obsessions with Spider-Man by adding this original comic art pin to your collections!
STYLED IN THE AMAZING FANTASY COMIC ART: Depicting the original debut of Spider-Man in the Amazing Fantasy comic series, this pin pays tribute the Web-Slinger in his original costume and origins!
RATED FOR CRIME-FIGHTING ADVENTURE: Crafted from durable metal, this oversize Spider-Man pin measures 2.5 inches tall! This quality comic book pin is also designed to last a lifetime in your collection of superhero treasures!
SHOWCASE YOUR MARVEL OBSESSIONS: A perfect addition to any collection, Spider-Man fans will enjoy displaying their pin proudly on their jackets, backpacks, hats, and more! Wear your love for the Web-Slinger everywhere!
LIMITED SPIDER-MAN COLLECTIBLE: Officially licensed, this unique Spider-Man pin debuted at the San Diego Comic-Con in 2019 and was limited to just 1,000 pieces! Grab yours before it's swiped by the Green Goblin!
BRING HOME THE FANTASY
Birthing the legacy that is Spider-Man, Amazing Fantasy No. 15 introduced the world to Peter Parker and his alter-ego. The legendary web-slinging Spider-Man would later go on to become one of the most recognizable superheroes that the world has ever known. This enamel pin pays tribute to that comic book which has amassed a value of thousands of dollars. Bring home a little bit of the fantasy yourself with this Amazing Fantasy No. 15 Spider-Man pin!
AN ESSENTIAL PART OF ANY SPIDER-MAN COLLECTION
When it comes to all things Spider-Man, the origins of the superhero would be lost without Amazing Fantasy No. 15. The actual comic, however, is valued at thousands of dollars even for a poor condition one. Debuting at the 2019 San Diego Comic-Con, this enamel pin that depicts the front cover of the comic was limited to just 1,000 pieces! One day, this pin may become just as rare as the comic that it's inspired by. Be sure to grab this officially licensed Spider-Man collectible today before they're gone!