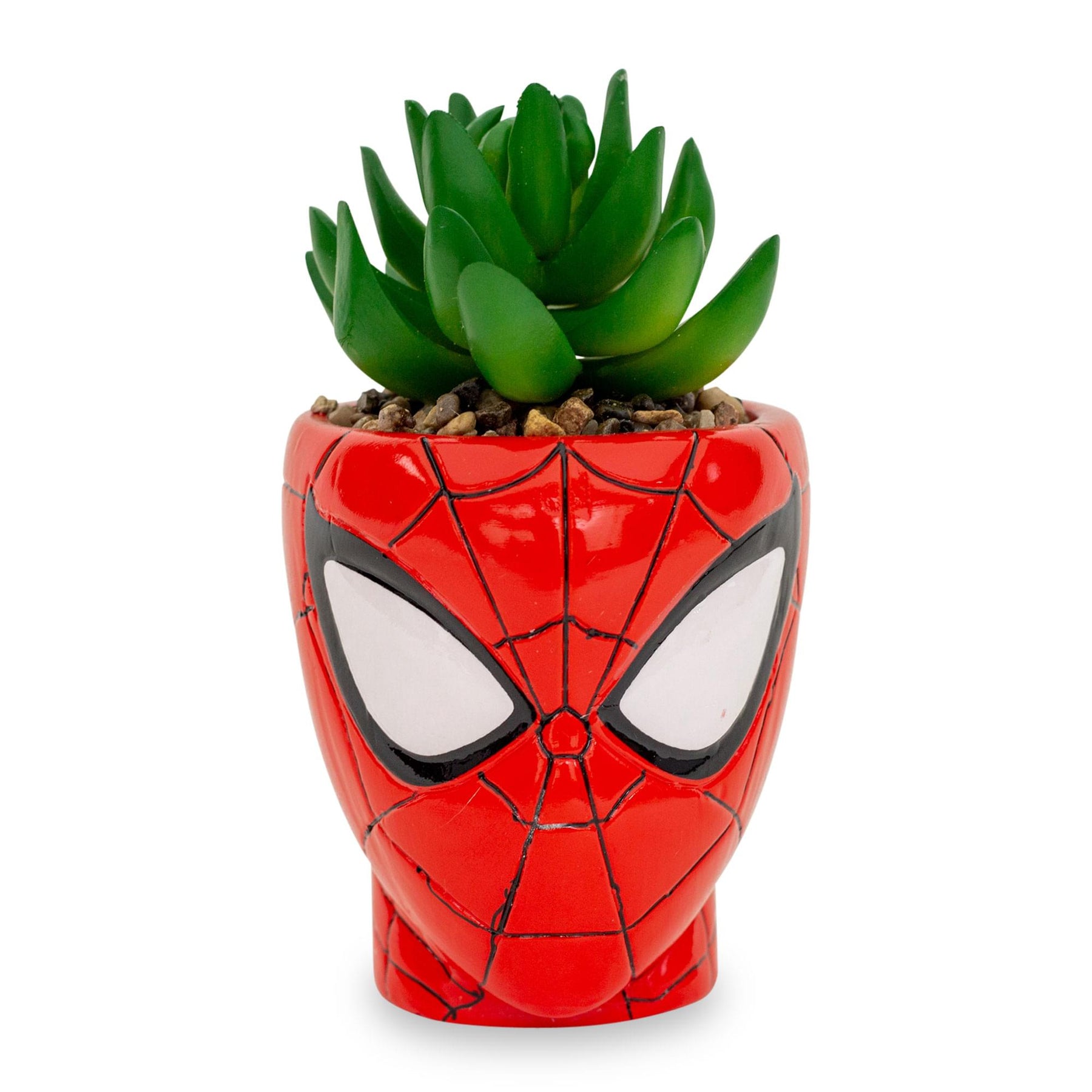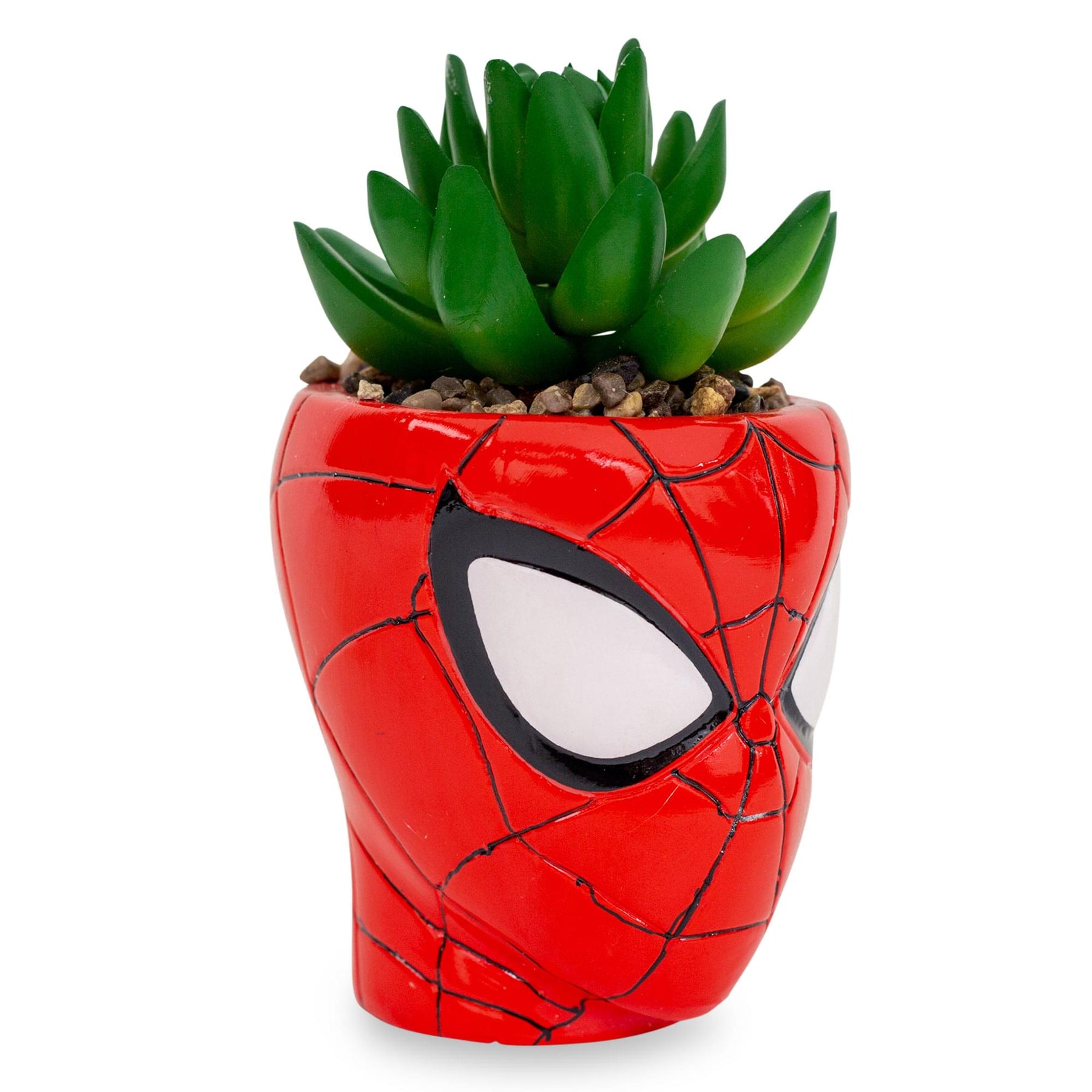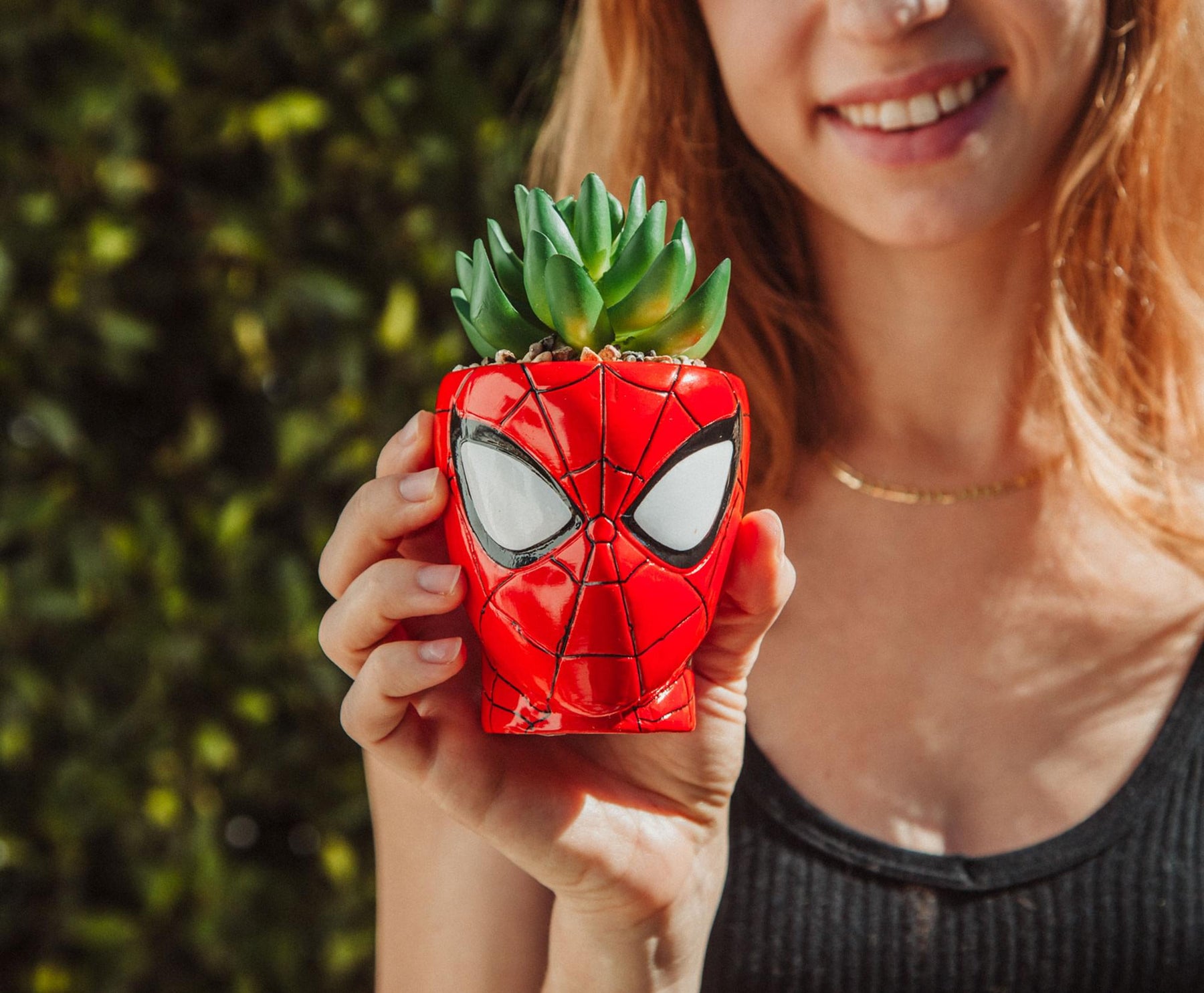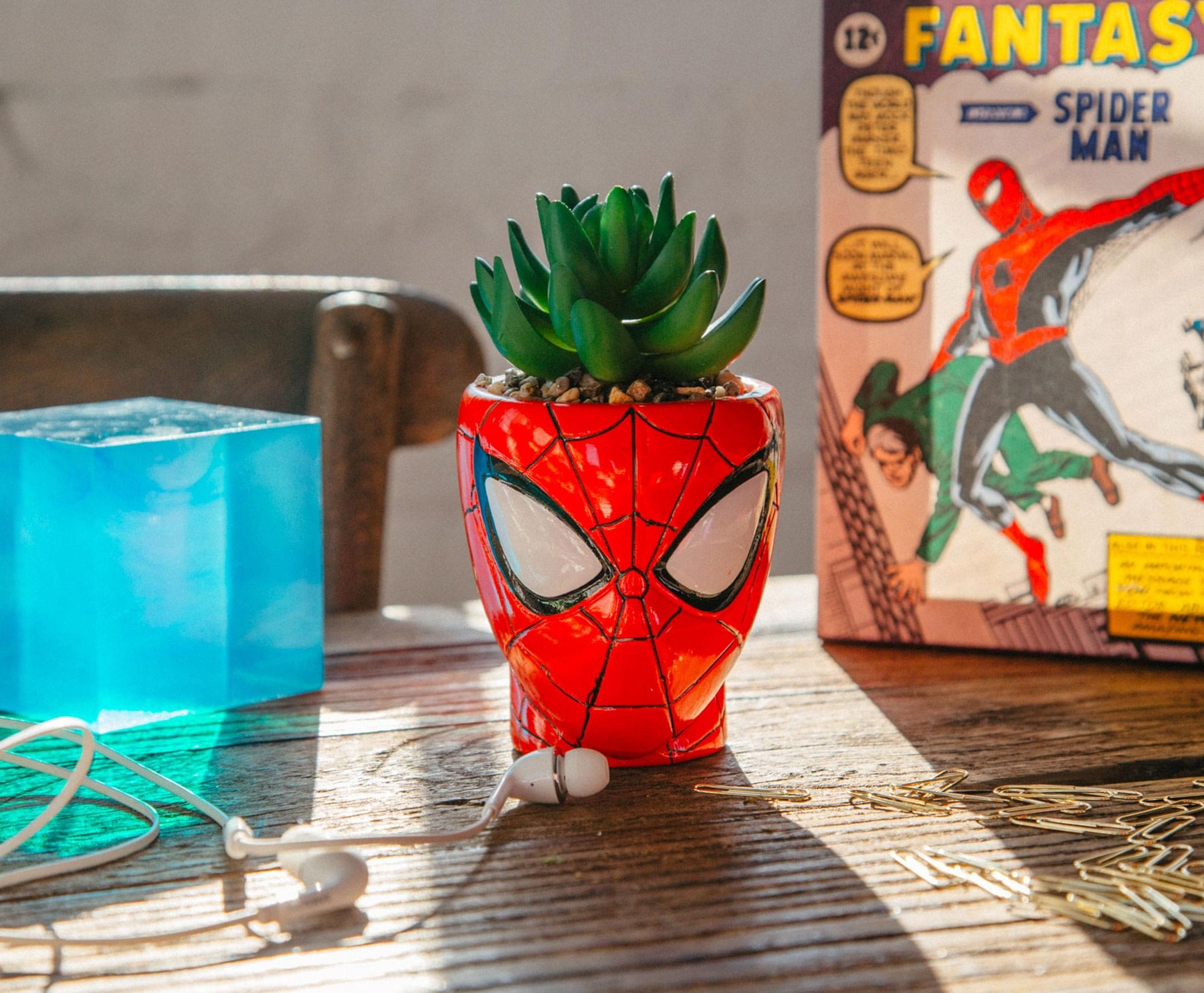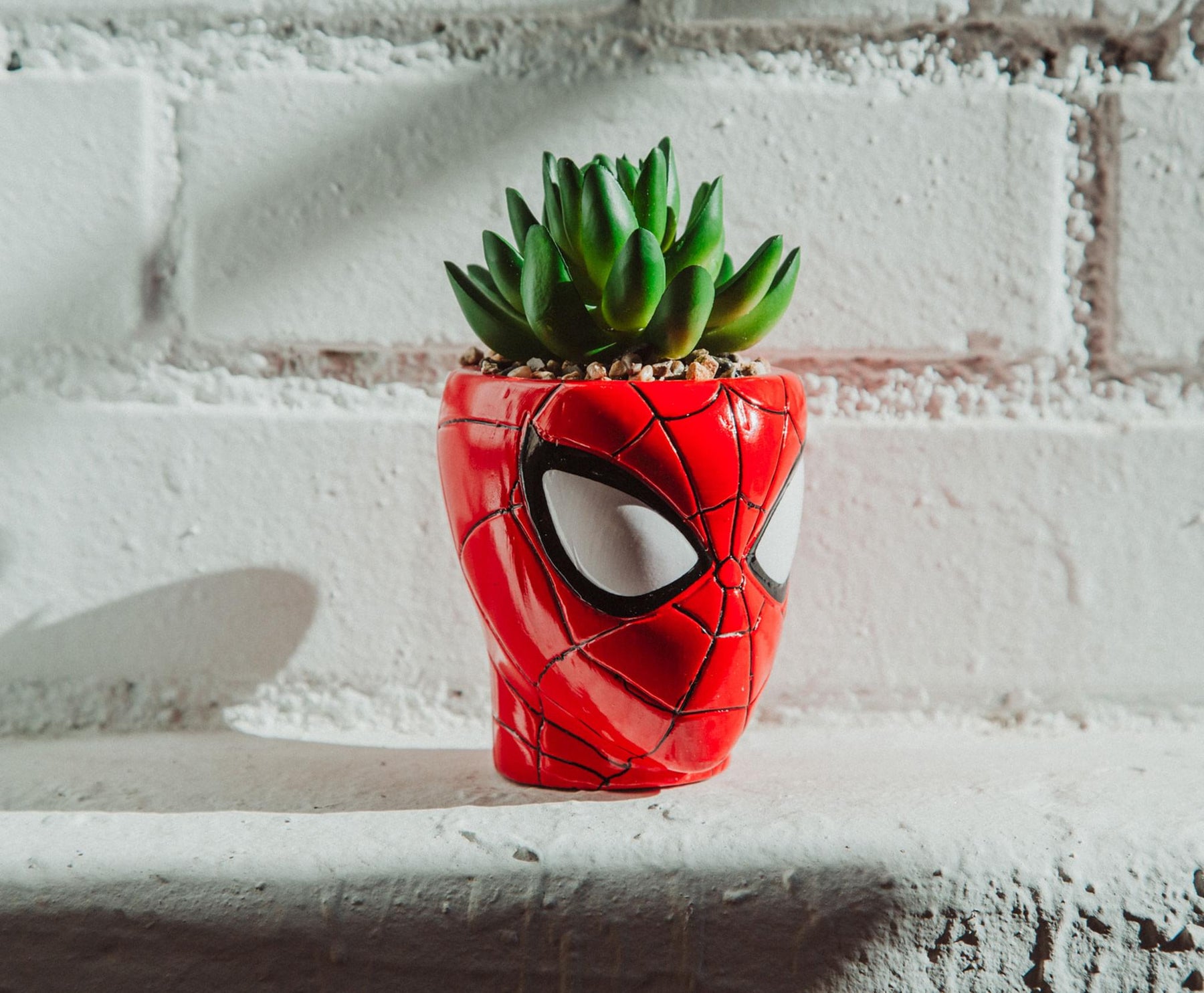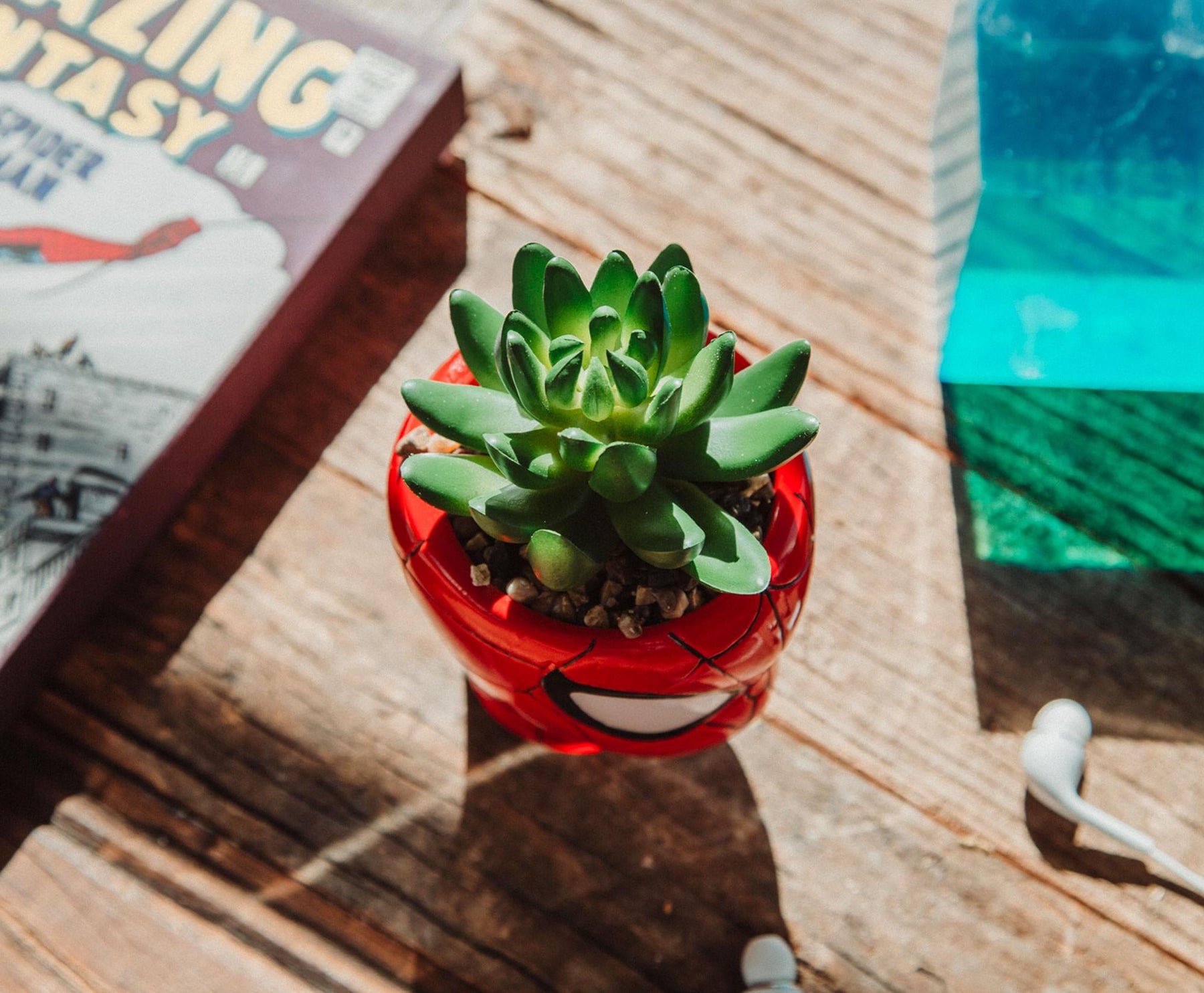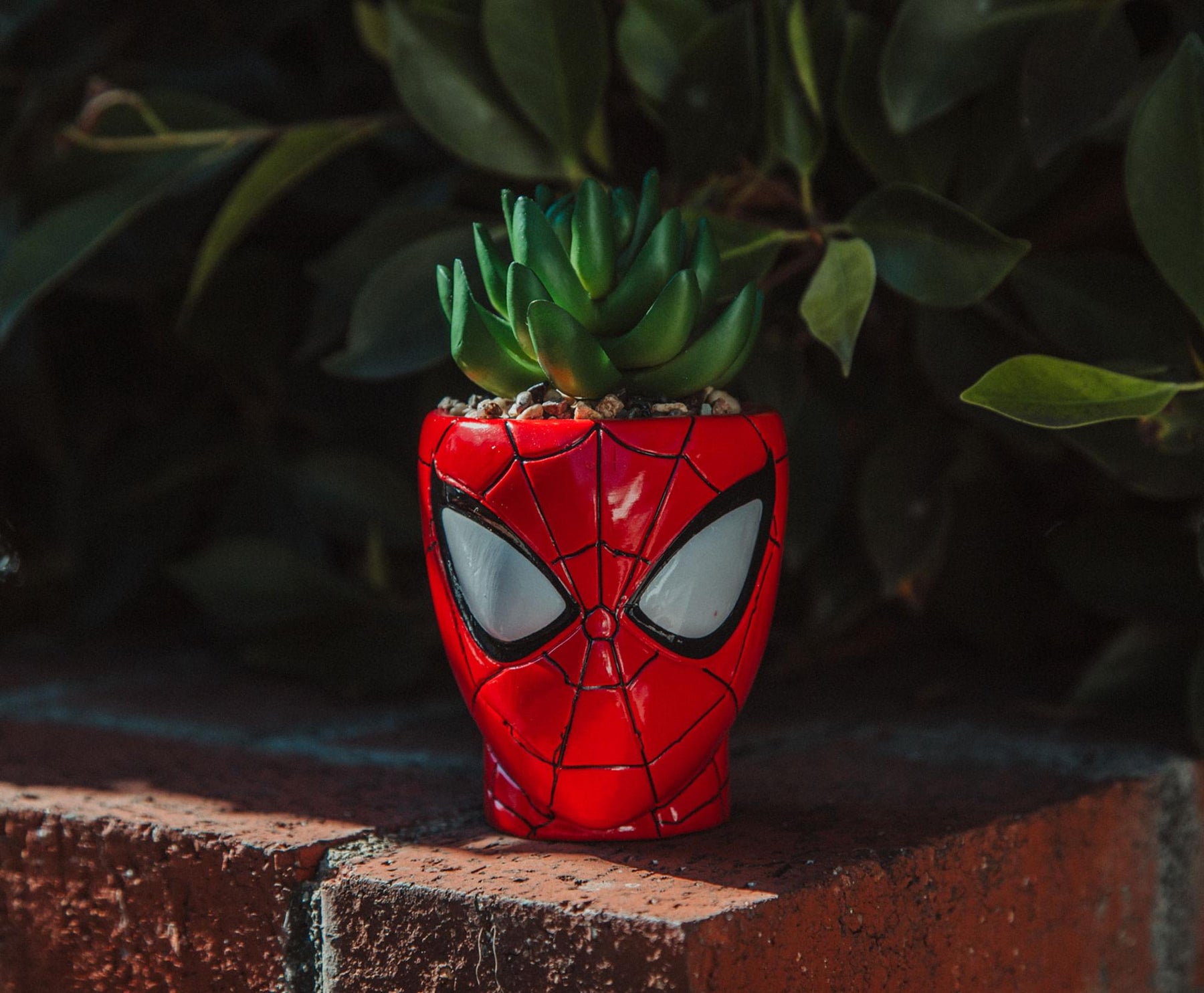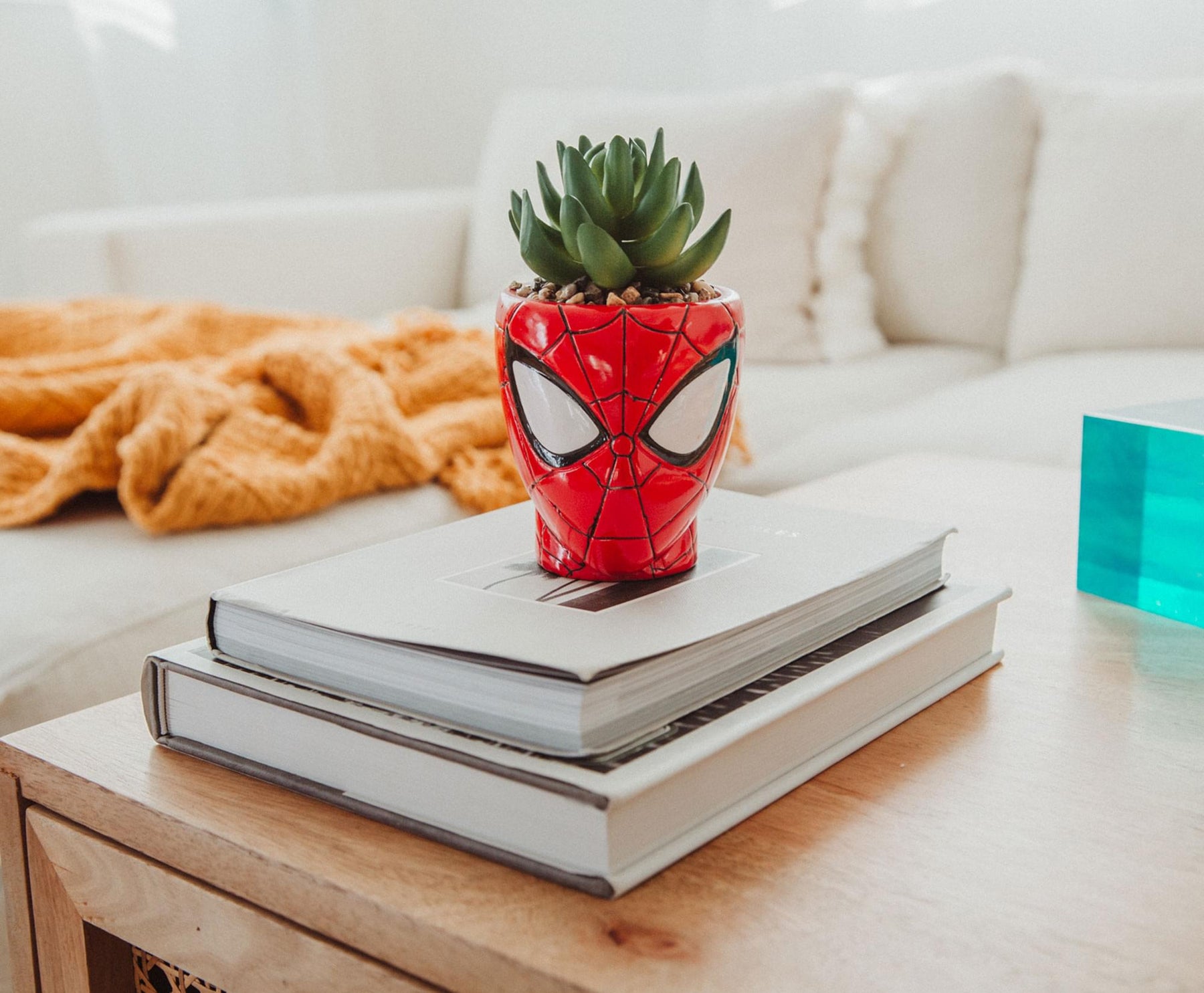 Marvel Comics Spider-Man 3-Inch Ceramic Mini Planter With Artificial Succulent
SPIDEY SENSES TINGLING: Swinging his way into your neighborhood to upgrade your home decor, it's the Amazing Spider-Man. He's bursting onto the scene in the form of this exclusive mini planter inspired by the popular Marvel Comics hero.
ANYONE CAN WEAR THE MASK: Relax after a hard day fighting the Sinister Six with a little interior decorating. This marvelous planter pot features a sculpted base in the shape of that masked man of mystery, the one and only Spider-Man.
A WEB-SLINGING FAVORITE: This decorative ceramic planter measures approximately 3 inches tall. The realistic-looking faux plant features a special plastic design with detailed, multi-toned coloring. Guaranteed to be symbiote-free.
DAILY BUGLE APPROVED: Now you can assemble all the best pieces for your space, starting with this planter pot that comes complete with an artificial succulent. It's perfect for displaying next to all your other Marvel collectibles.
OFFICIAL MARVEL COLLECTIBLE: It's time to save the day with this officially licensed mini planter from Marvel Comics. Take a page out of Peter Parker's book with this cozy home accent fitting for any hero's secret lair.
HE'S AMAZING, SPECTACULAR, SENSATIONAL, SUPERIOR, THE ULTIMATE...
Here's one spider you won't want to shoo out of your home.
Always one to make a swinging entrance, this web-head has transformed into this exclusive Spider-Man Mini Planter. Sculpted to resemble his iconic red mask and expressive white eyes, Peter Parker is here to make sure no animal-themed supervillains are causing you any trouble.
BUT HE'S ALSO YOUR FRIENDLY NEIGHBOR
Things don't always go perfectly for our wall-crawler, but you won't need to worry about the Parker luck this time. This plant is safe.
The included artificial succulent ""growing"" out the top of the planter pot means there's no upkeep necessary. It's an especially handy feature for when you're off swinging through the neighborhood and don't have time to water your houseplants.
Bust out some spectacular home decor for your space with this officially licensed collectible from Marvel Comics.
© 2022 MARVEL