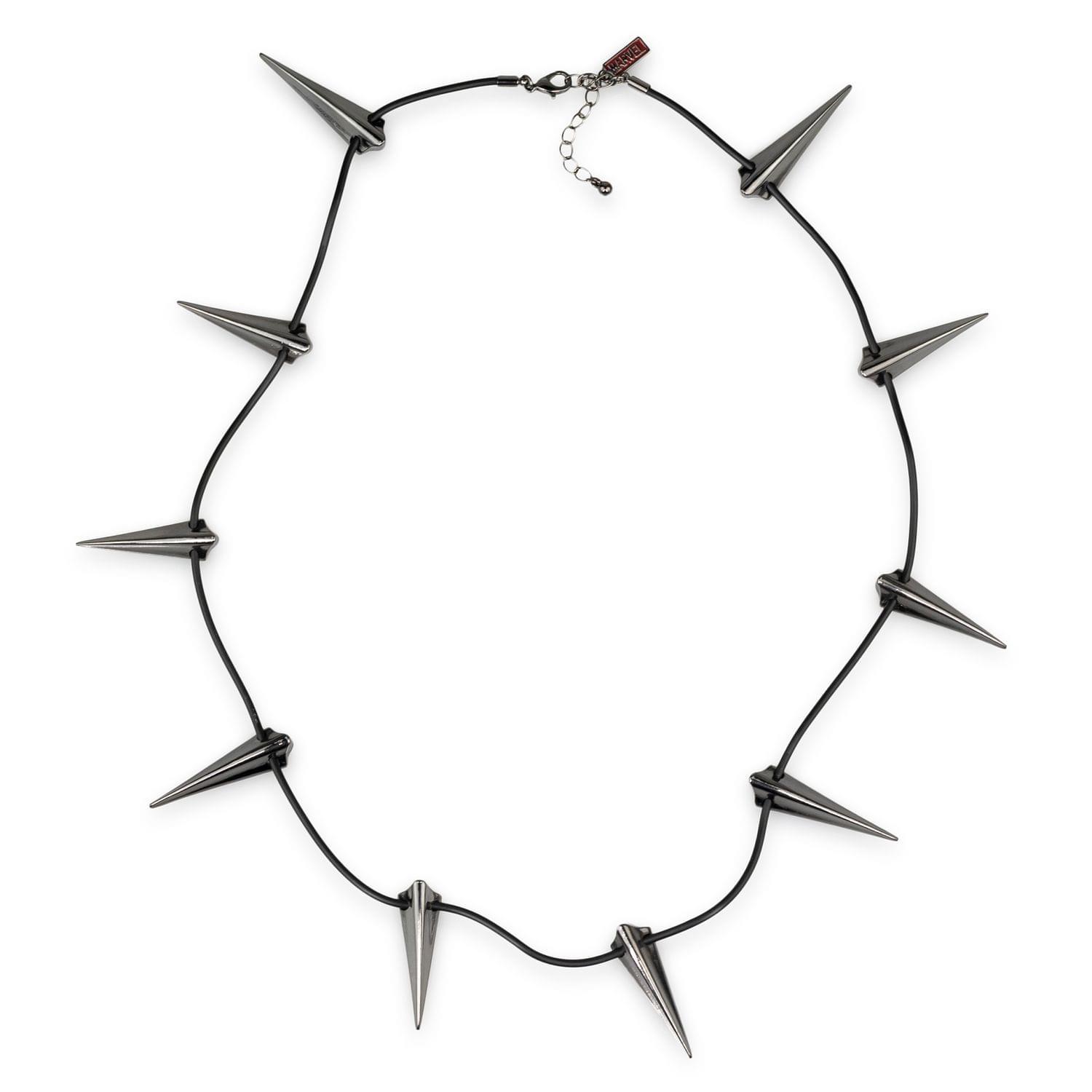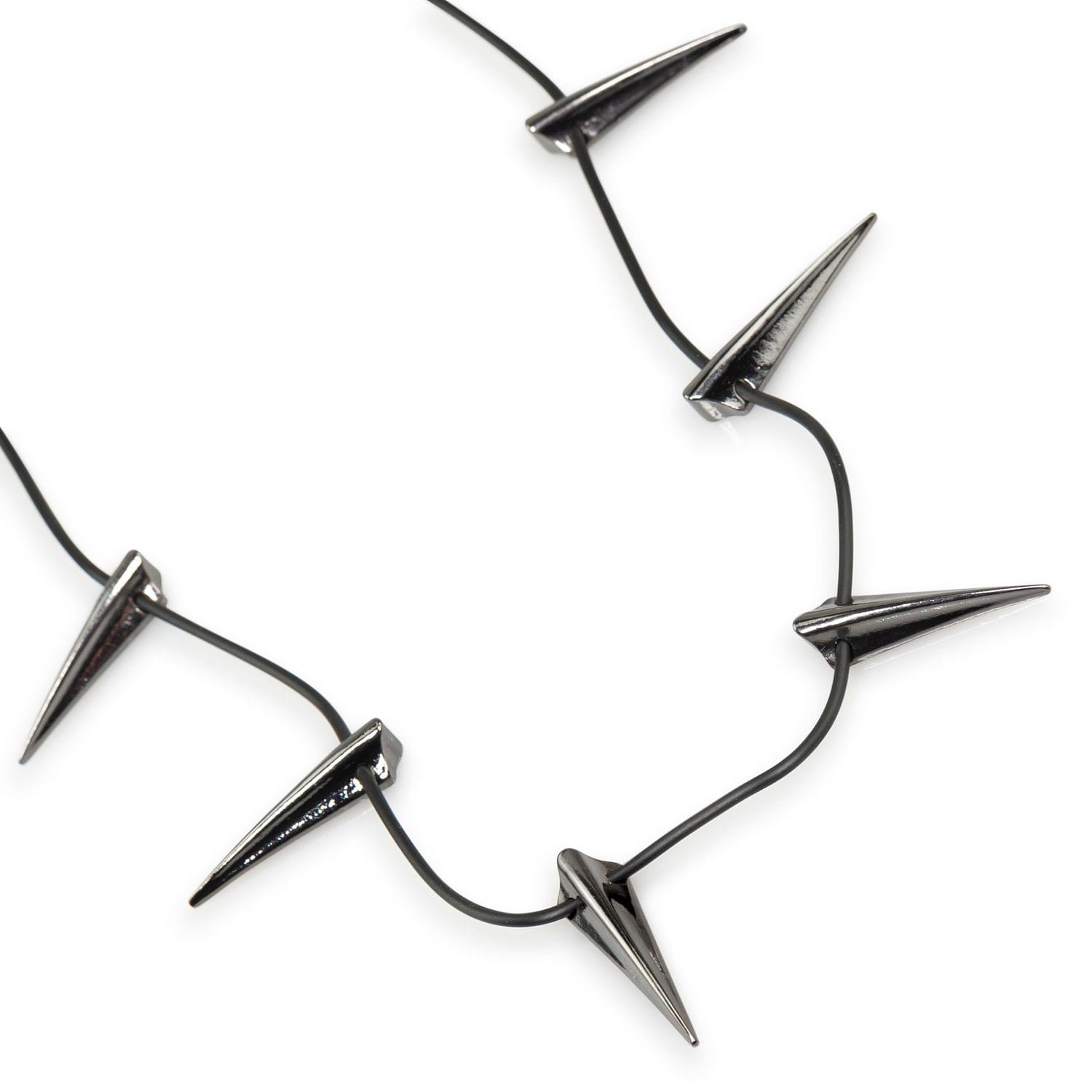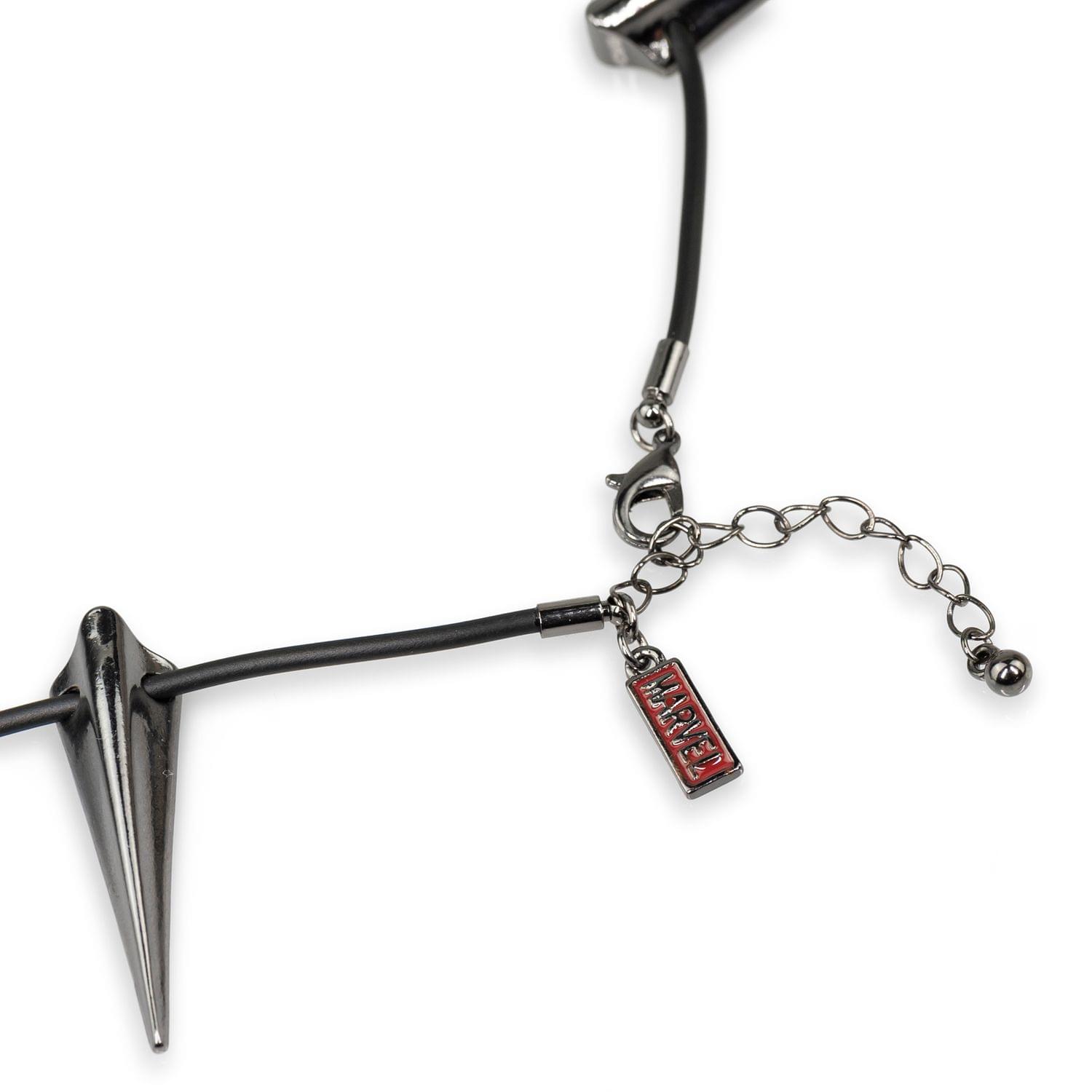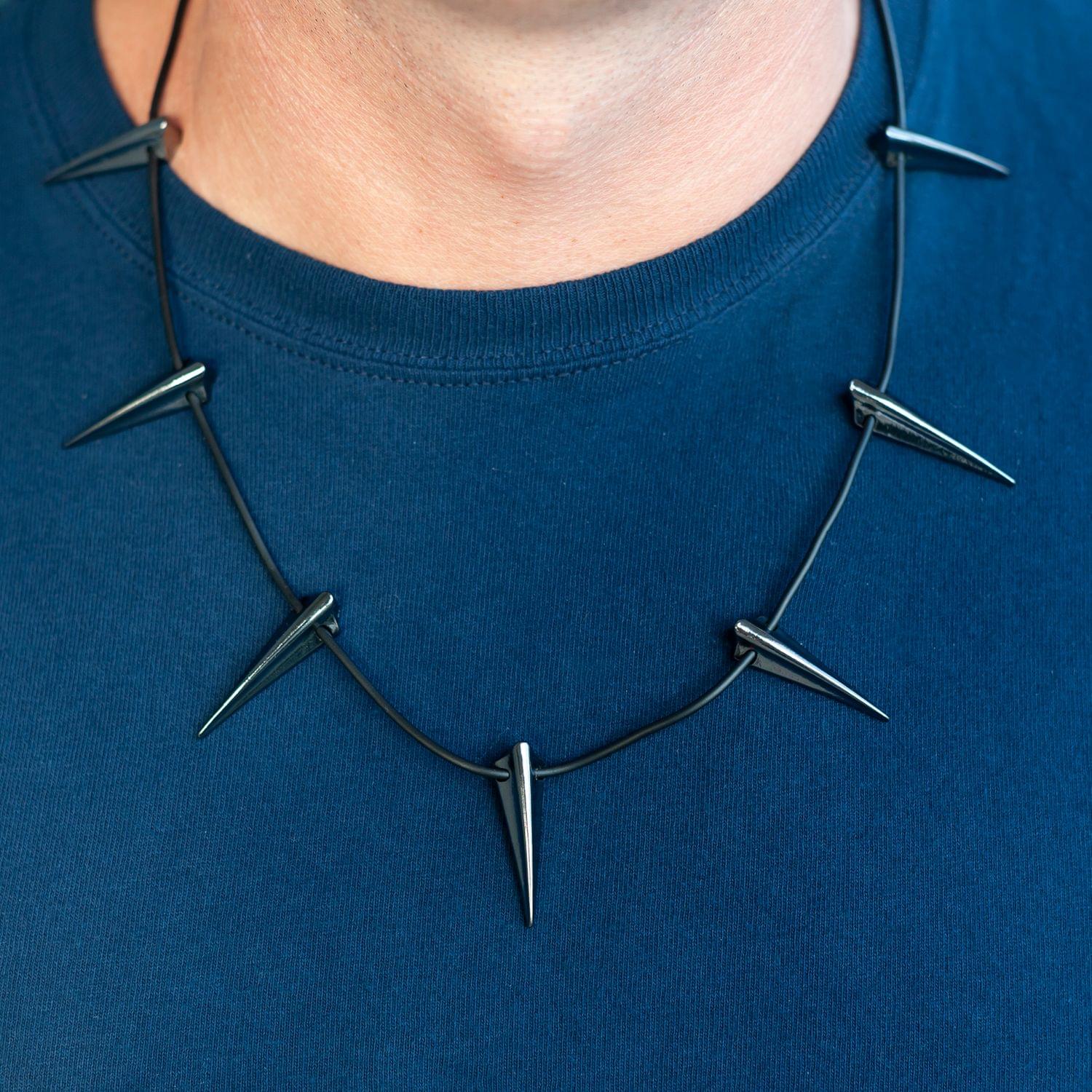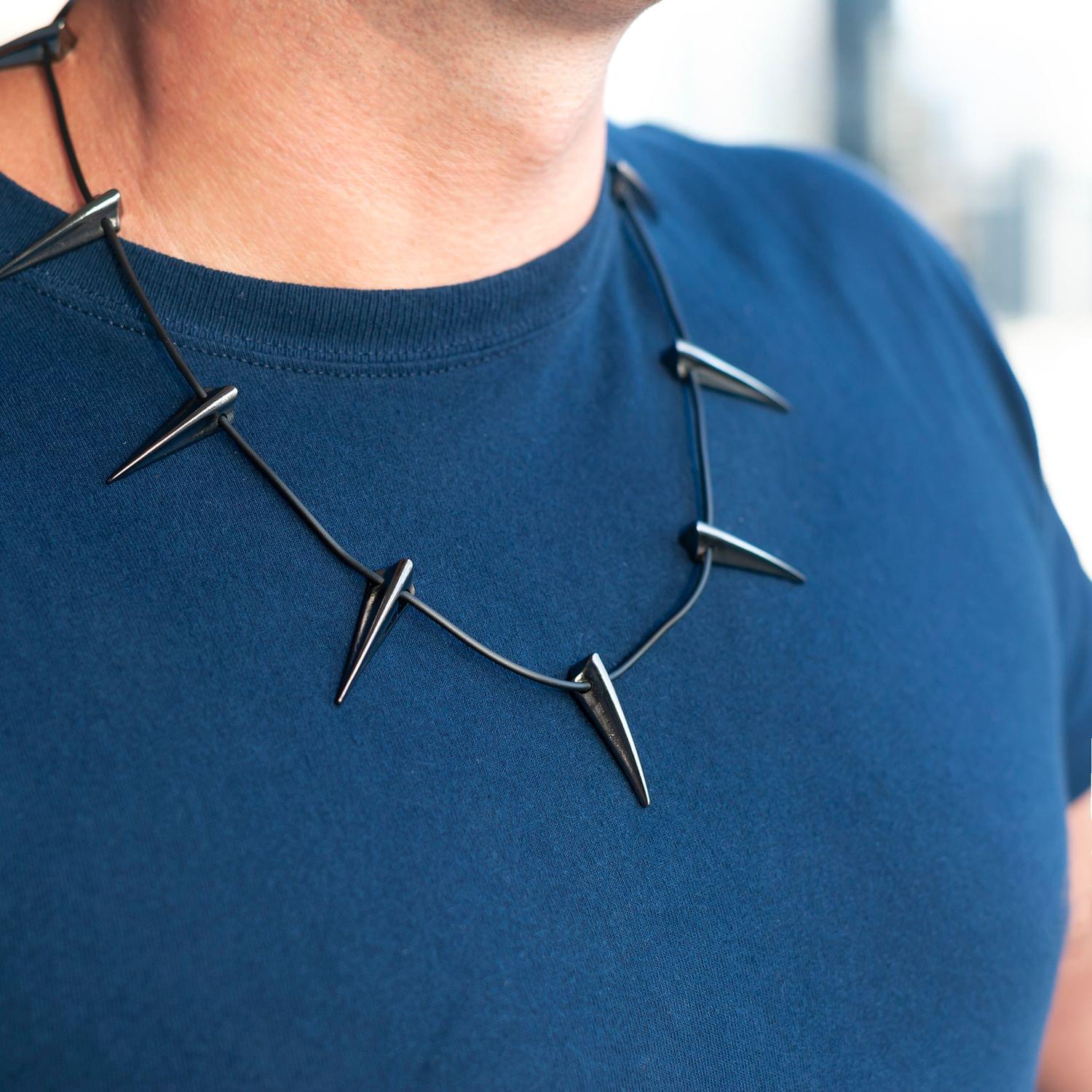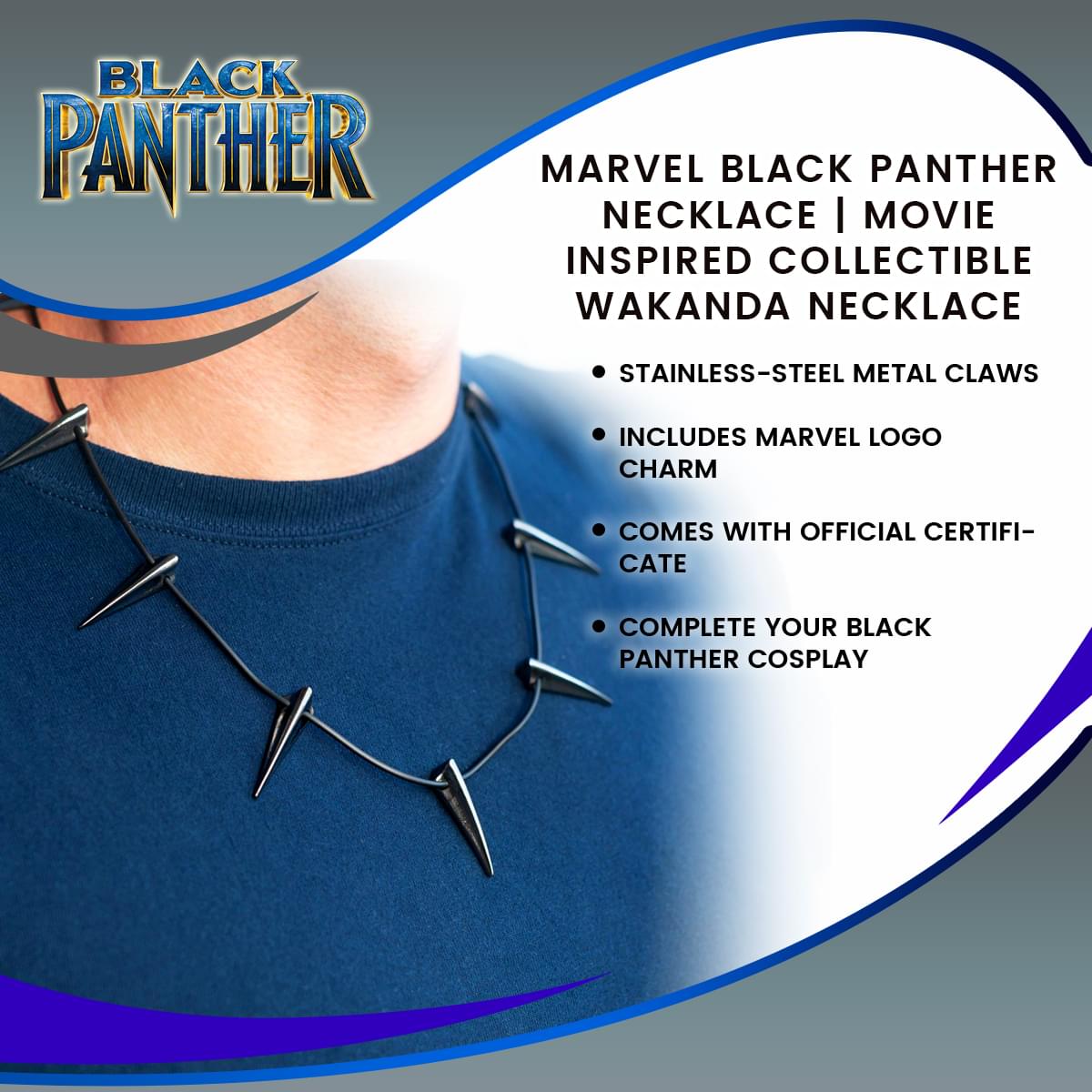 Marvel Black Panther Necklace | Movie Inspired Collectible | Wakanda Necklace
WIELD THE POWER OF THE PANTHER: King and protector of Wakanda, T'Challa takes the mantle of the Black Panther. By Wakandan technology, the Black Panther suit is stored in the claws of the Panther-King's necklace.
MOVIE INSPIRED DESIGN: As the Wakandan necklace is the harbor for the Black Panther suit, collector's will enjoy this movie inspired replica of T'Challa's necklace in their own Black Panther collections.
PREMIUM METAL CLAWS: Cast in polished stainless-steel and designed to imitate the movie prop, each of the 10 metal claws carries with it a gleaming reminder of the power with in the Black Panther costume.
A MARVEL COLLECTOR MUST-HAVE: No Marvel collection would be complete without some Black Panther memorabilia! Collectors of the Marvel character will enjoy the clamshell display case and certificate of authenticity for their collections!
A TREASURE OF WAKANDA: Officially licensed, fans and collectors will enjoy the Marvel branded packaging as well as the Marvel logo charm that is included on the necklace.
WIELD THE RESPONSIBILITY OF THE WAKANDAN KING
As ruler and King of Wakanda, the mantle of the Black Panther is passed to T'Challa. With this responsibility comes the charge of protecting the people of Wakanda from the dangers of the world. T'Challa's sister, Shuri, implemented Vibranium upgrades and technology into the Black Panther suit. Now, T'Challa can call upon his suit in a moment's notice as the entire thing is stored inside the metal claws of the Panther-King's necklace. Now you can have this movie inspired necklace in your own home and collections to feel the power of the Black Panther.
OFFICIALLY LICENSED MARVEL COLLECTIBLE
Inspired by the prop necklace used in the Black Panther Marvel films, this collectible claw necklace is officially licensed and ready for any super hero collection you may be trying to complete! Complete with a certificate of authenticity and a clamshell display case, this is the ultimate Black Panther collectible that is sure to bring a smile to any collector's face. Grab yours today!