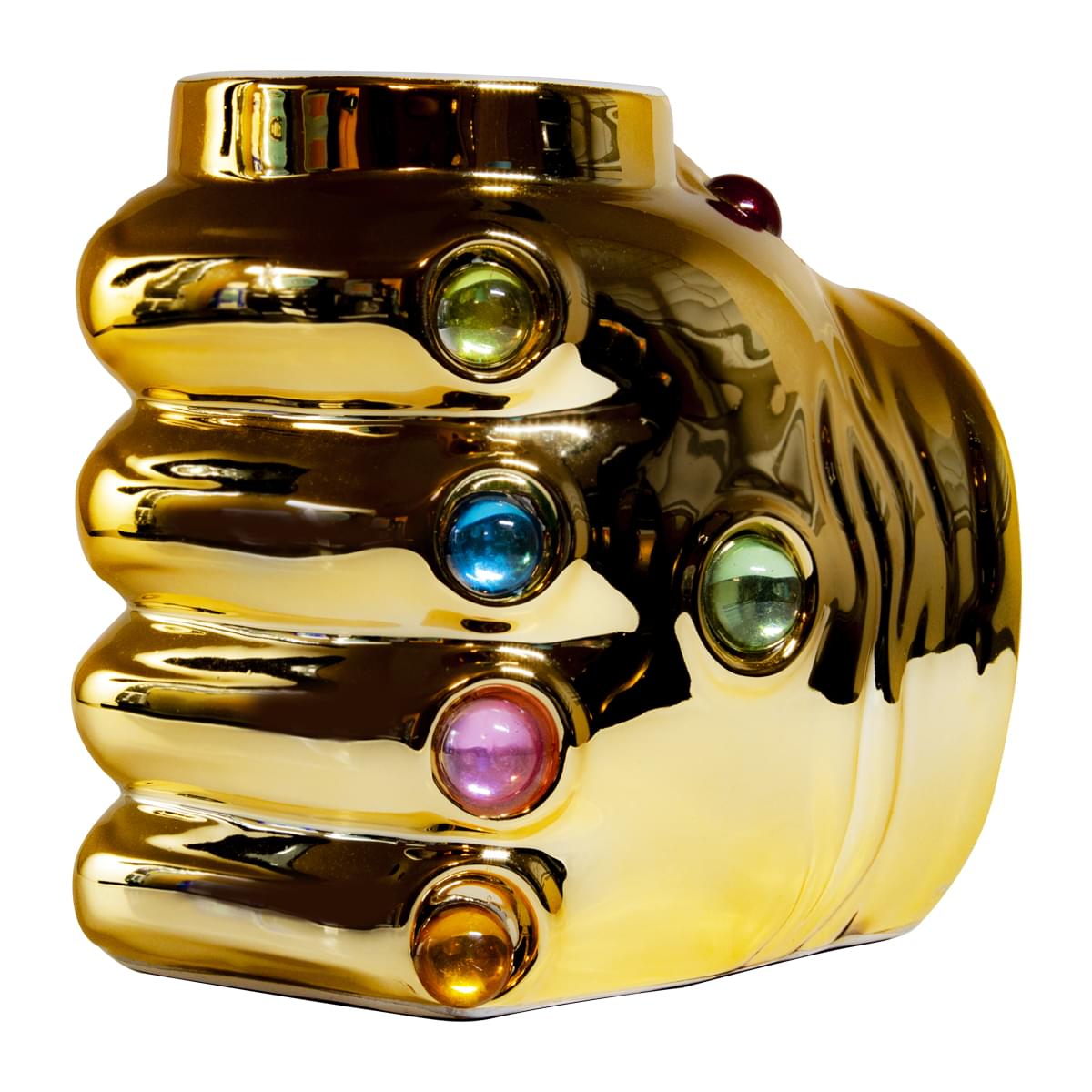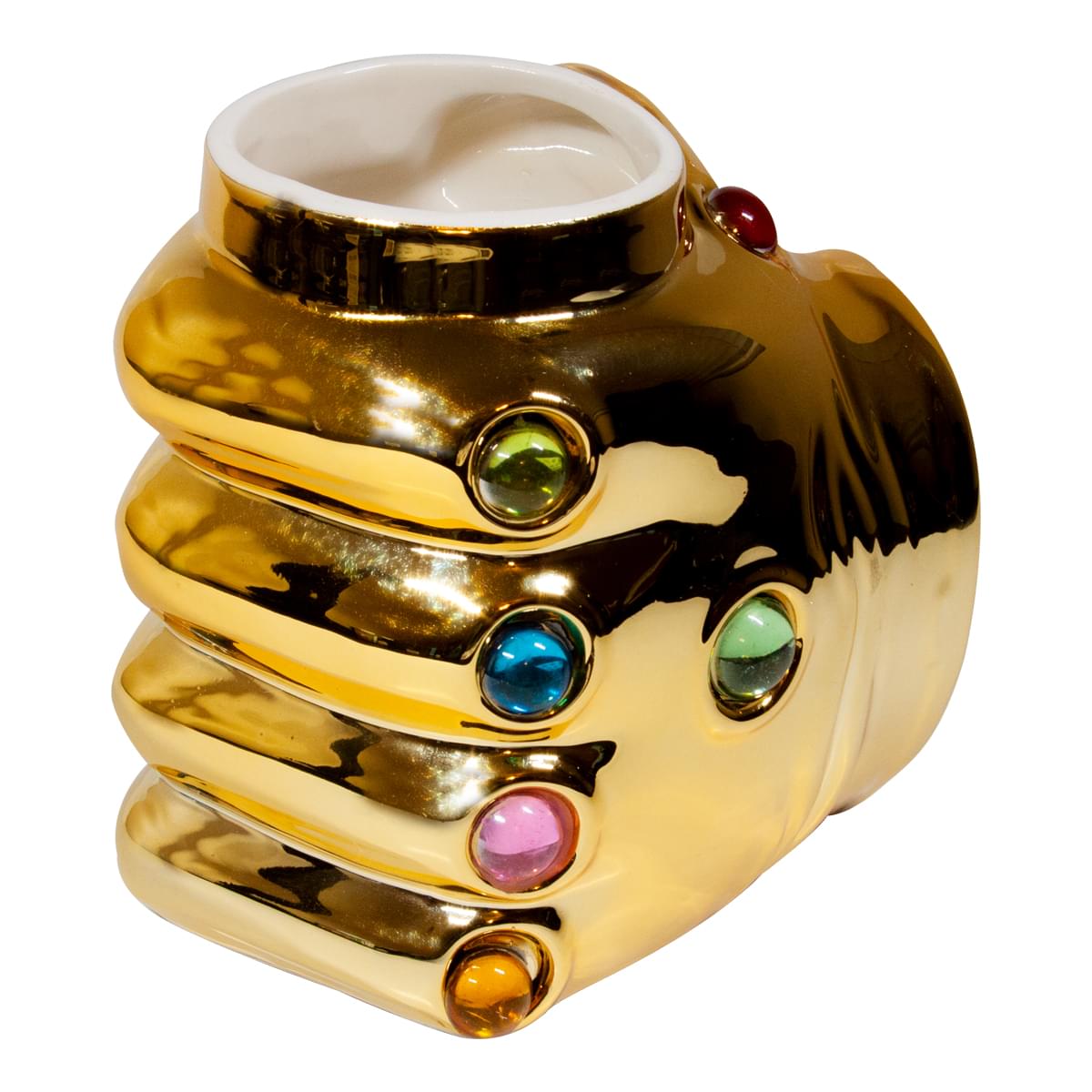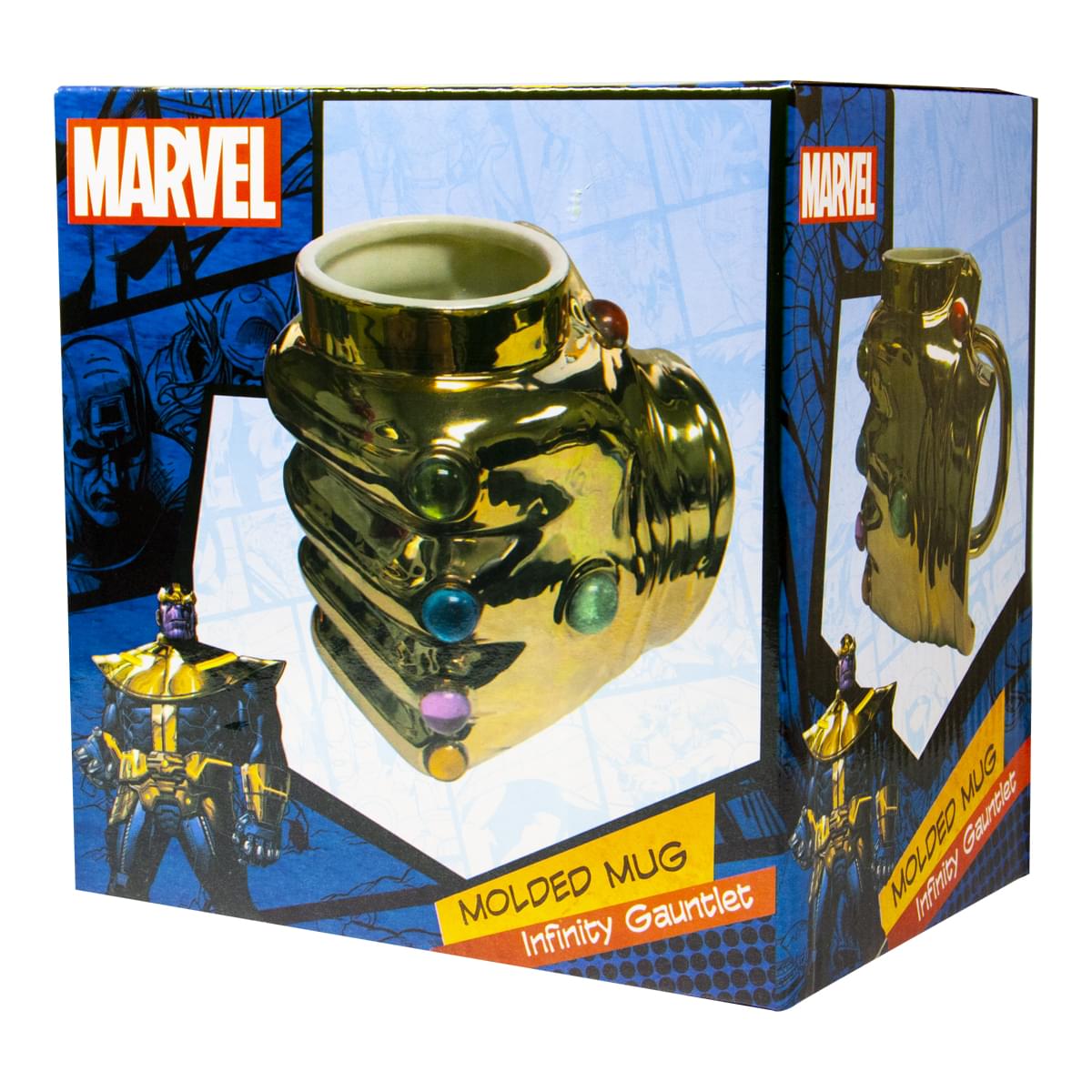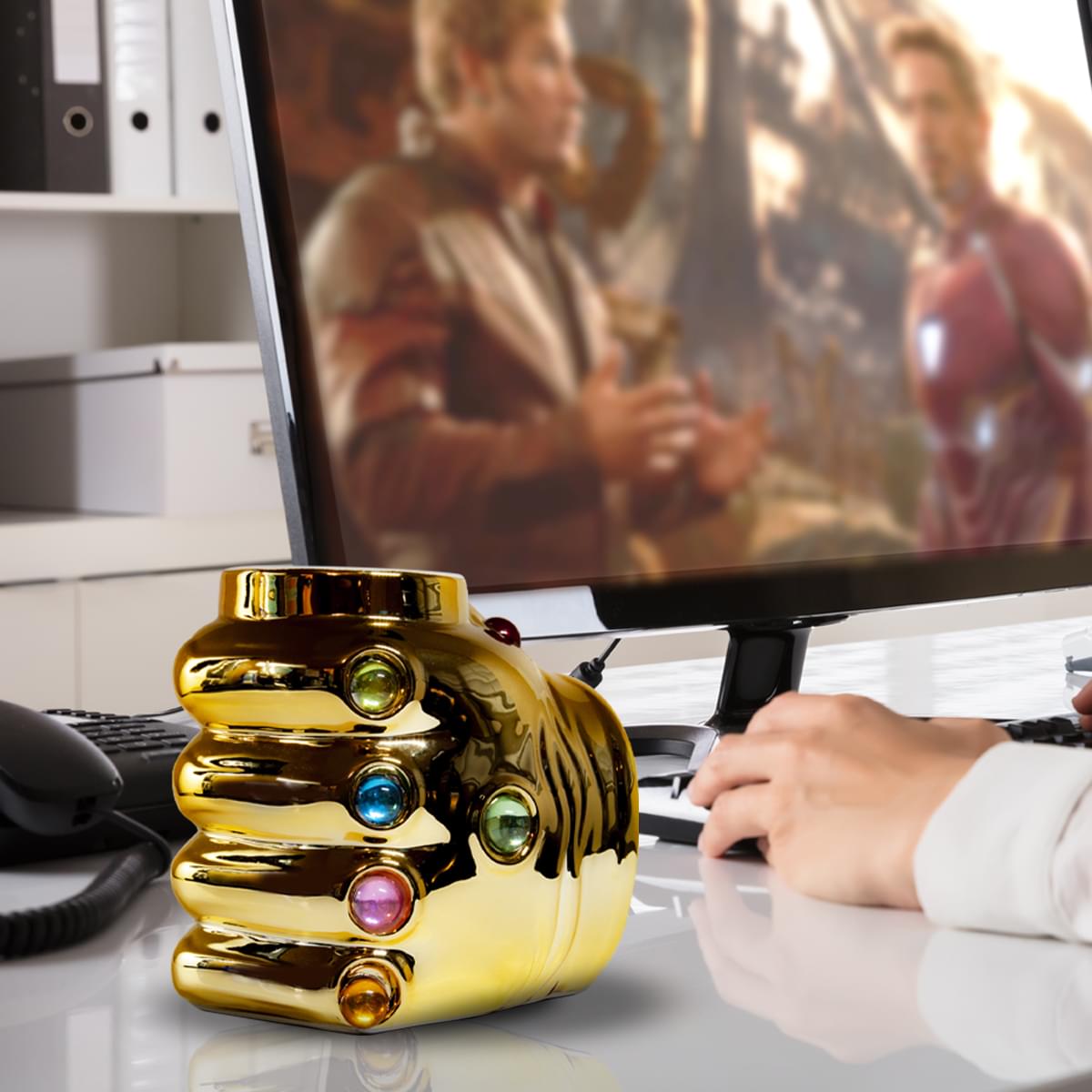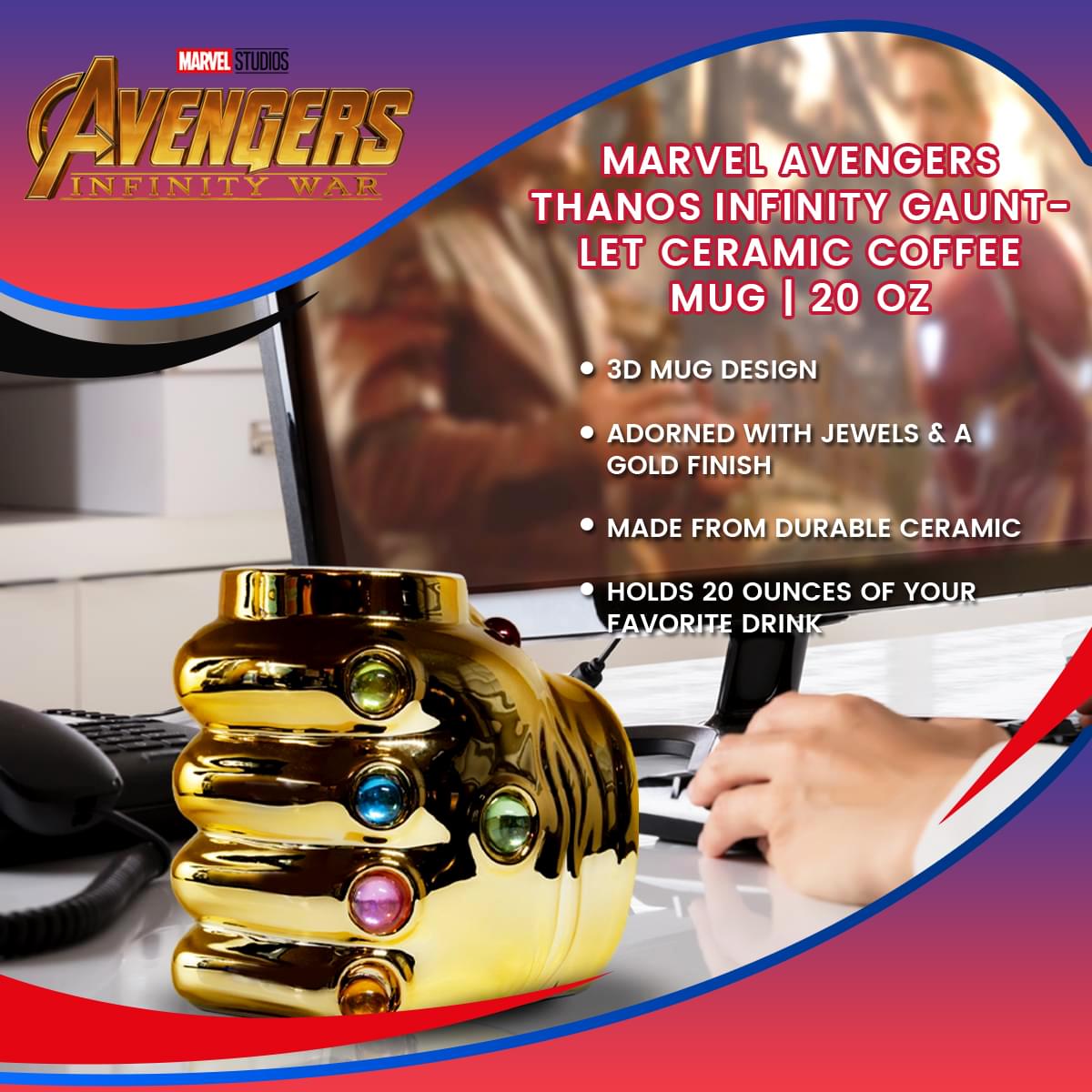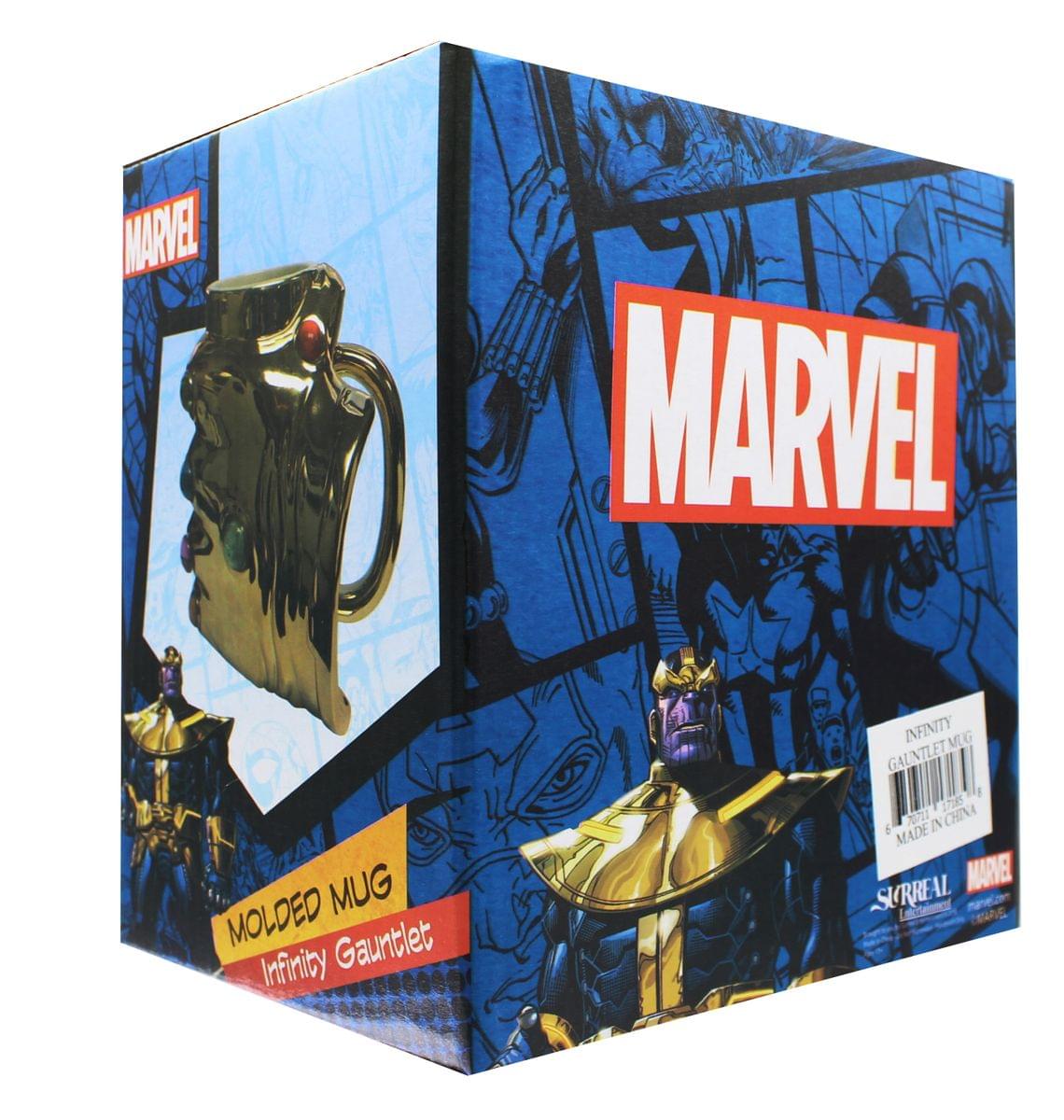 Marvel Avengers Thanos Infinity Gauntlet Ceramic Coffee Mug | 20 Oz
STUNNING LOOK. Ceramic shiny metallic Infinity Gauntlet mug with a beautiful color combo, made with quality stones.
PREMIUM QUALITY. 100% ceramic molded, stainless, heat reactive high-quality Thonas Gauntlet mug with attractive designs.
EXCLUSIVE FEATURES. Infinity war mug with metallic luster, beautiful Infinity stones, hidden handle, and hold 20 ounces of your favorite beverage.
ATTRACTIVE PACKAGING. Comes in an attractive Marvel Thonas themed cardboard collectors box.
PERFECT GIFT. A perfect Christmas gift and party present to your loved ones, especially Thonas Infinity and Marvel fans.
This dweller's favorite Thonas mug perfect for morning coffee is Thonas Infinity Gauntlet Ceramic molded mug. This stunning Marvel coffee mug features Infinity Gauntlet as seen in Avengers-Infinity war movie. Charming to the look, Thonas coffee mug is 100% ceramic and features shiny gold plating design with unique detailing. This classic Marvel mug also features cosmic hero faux red, yellow, and blue Infinity stones. It's the perfect size to slip your fingers around the Avengers mug's hidden handle, which allows you to drink in style. The Infinity Gauntlet coffee mug holds 20 ounces of your favorite drink. It is also a Toynk exclusive production by Surreal Entertainment. Do not soak or clean in your dishwasher. Hand-wash is highly recommended!
Read All About It on Our Blog
Trending Geek