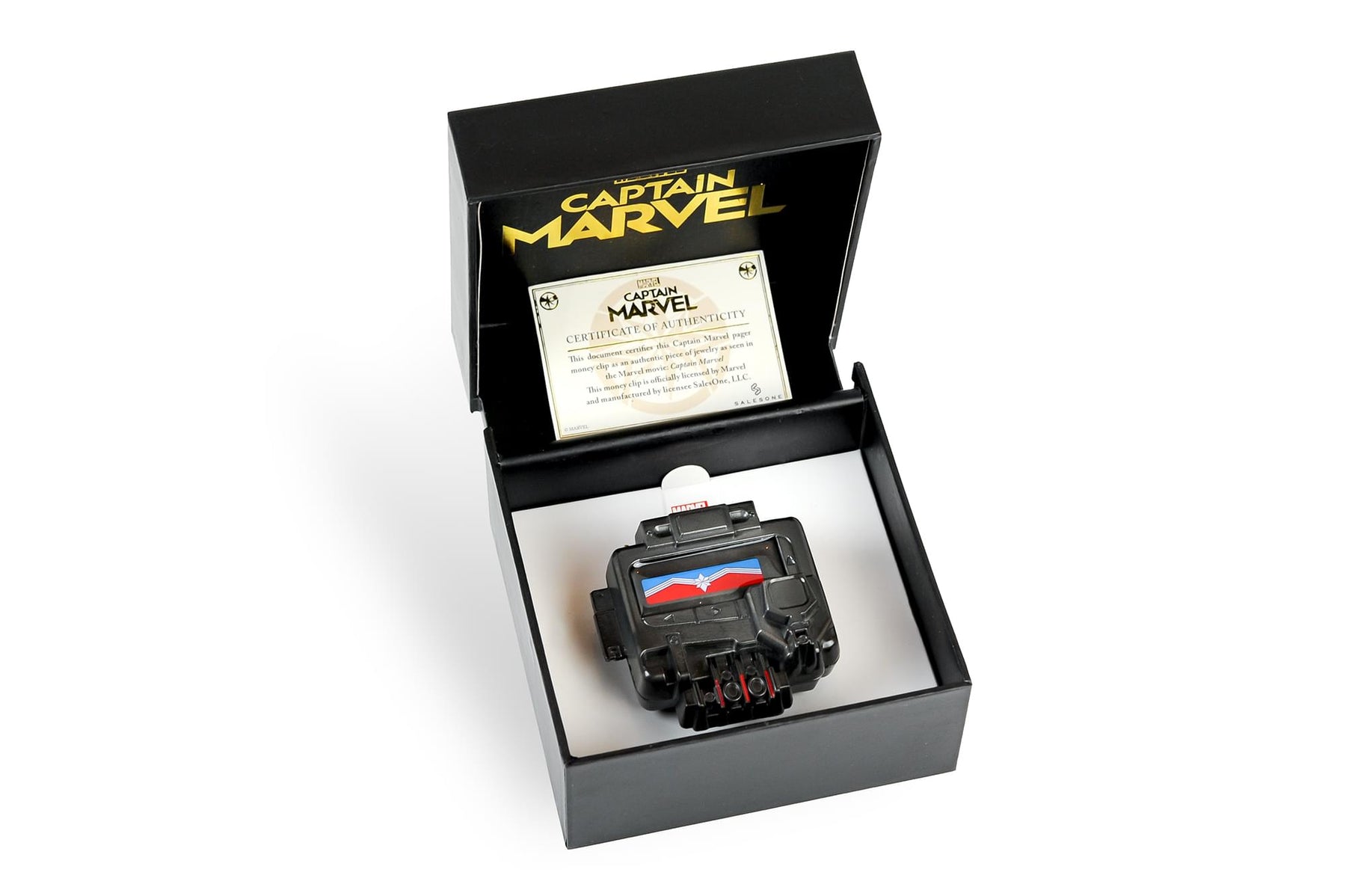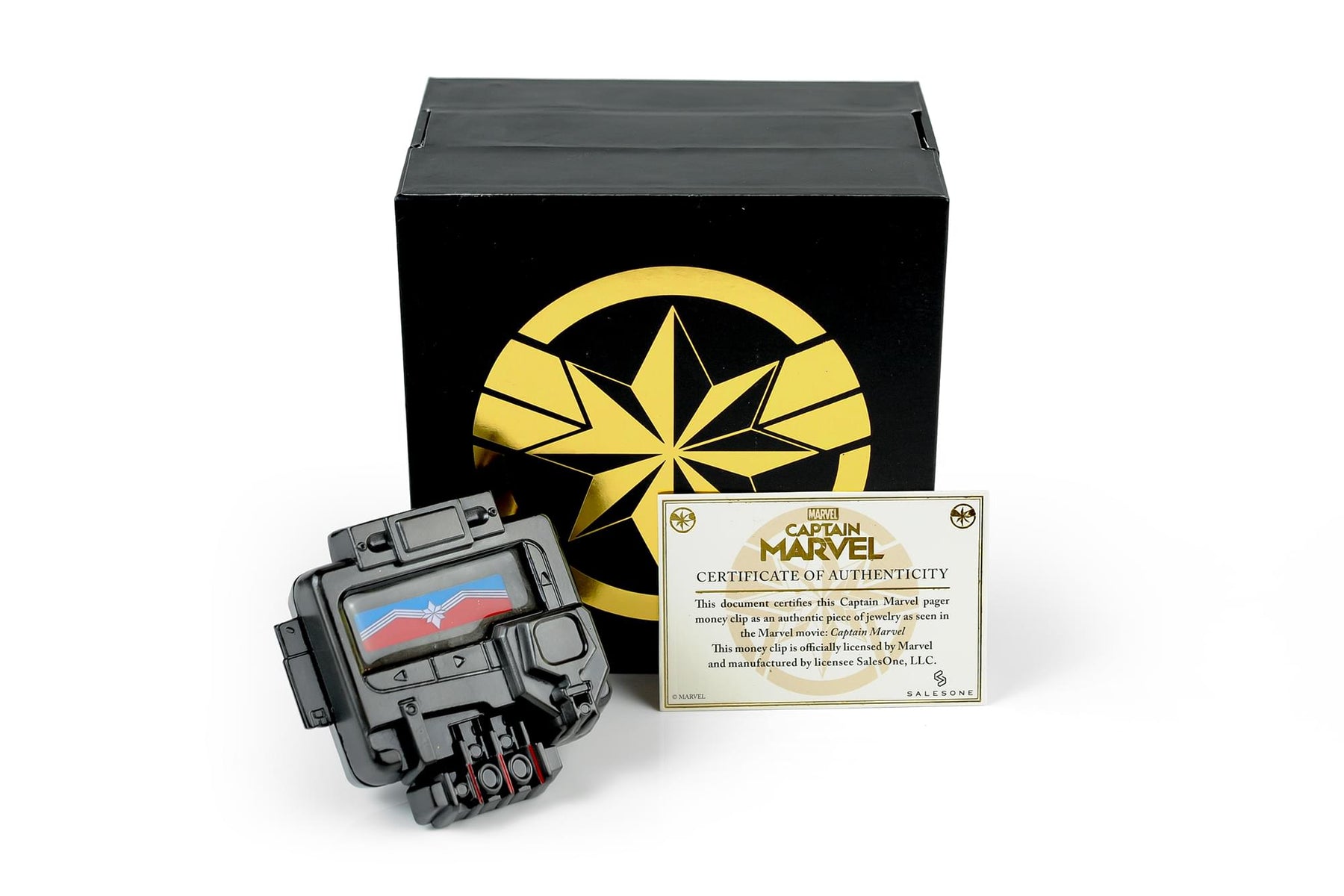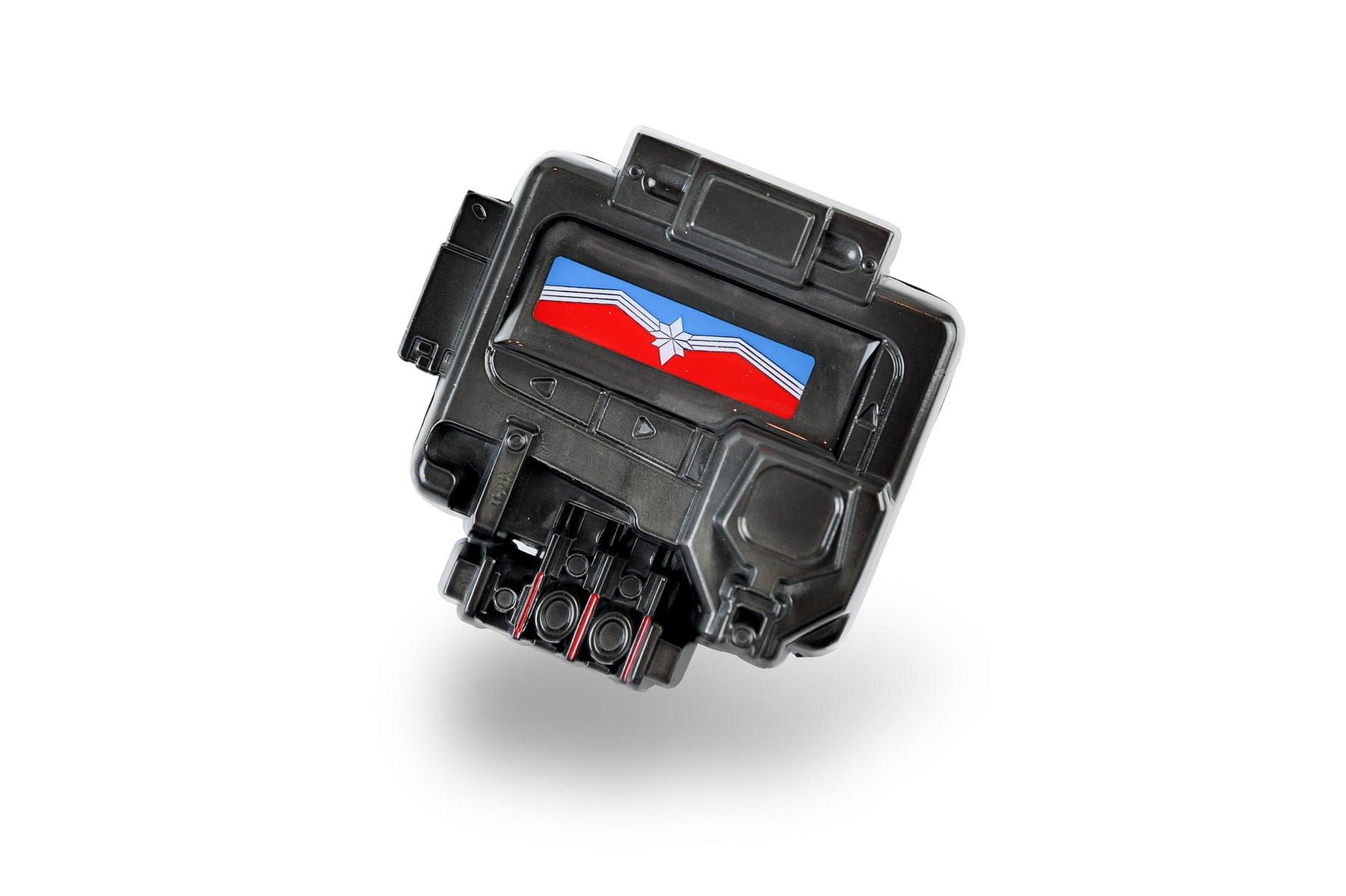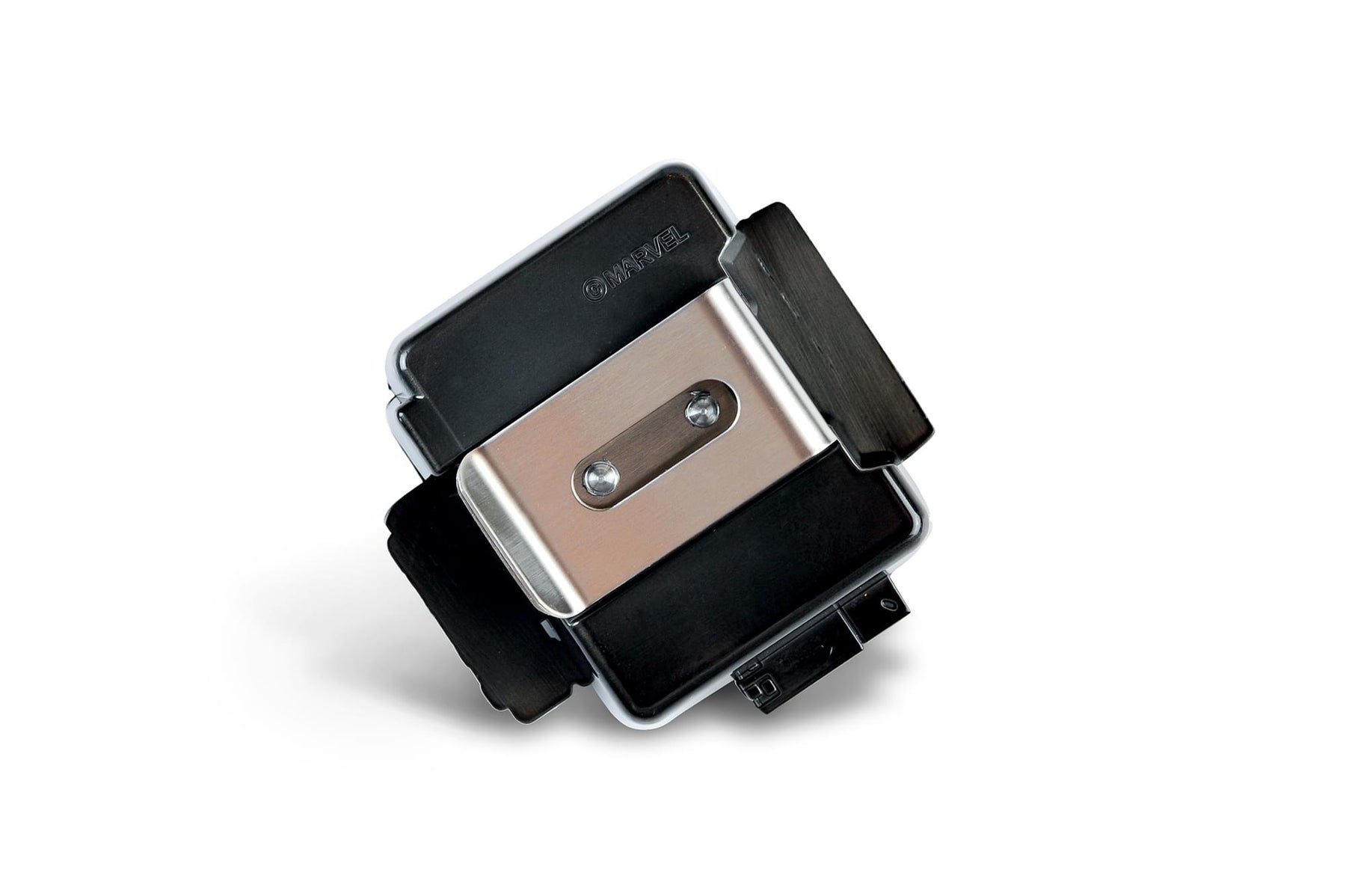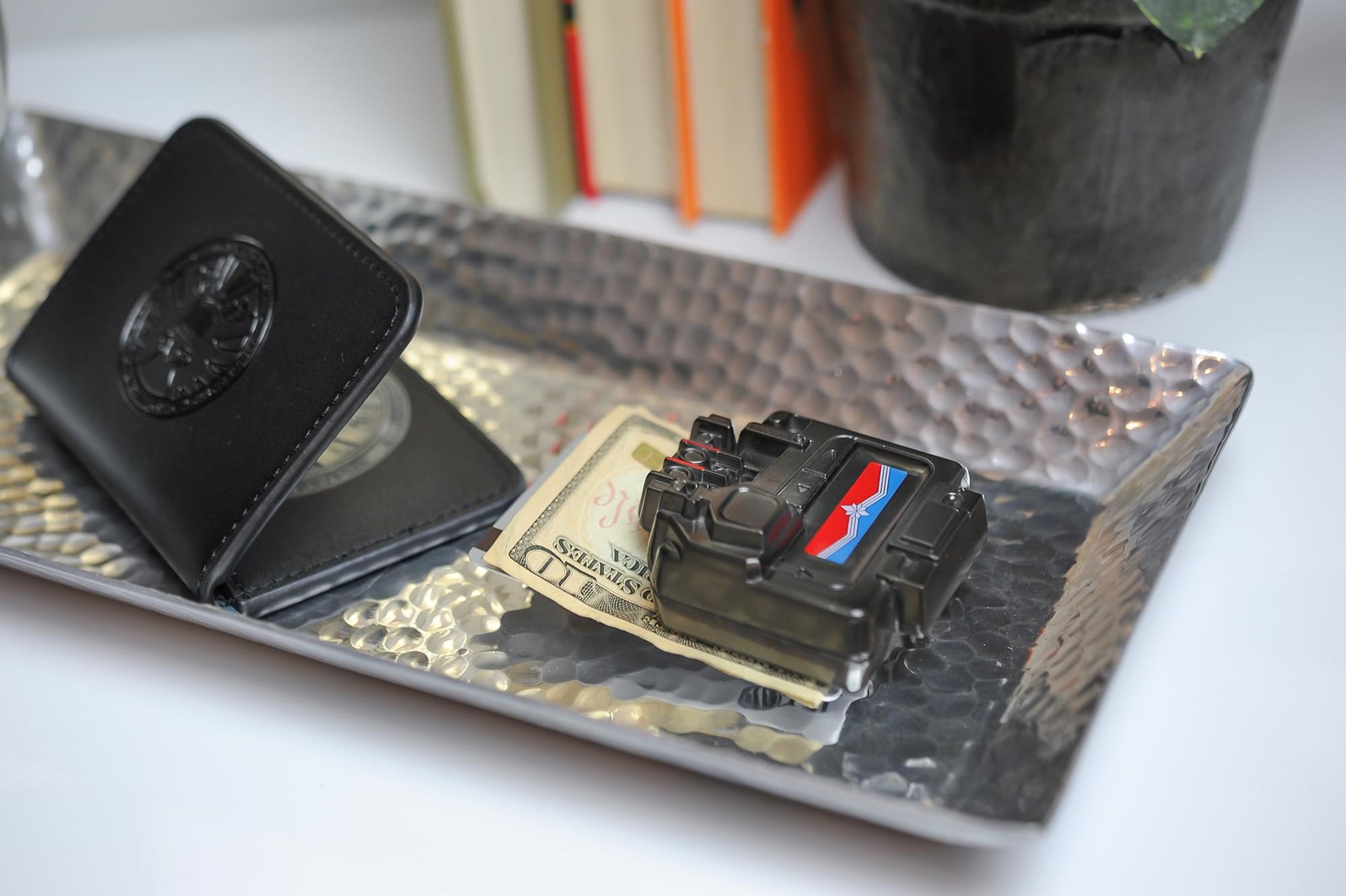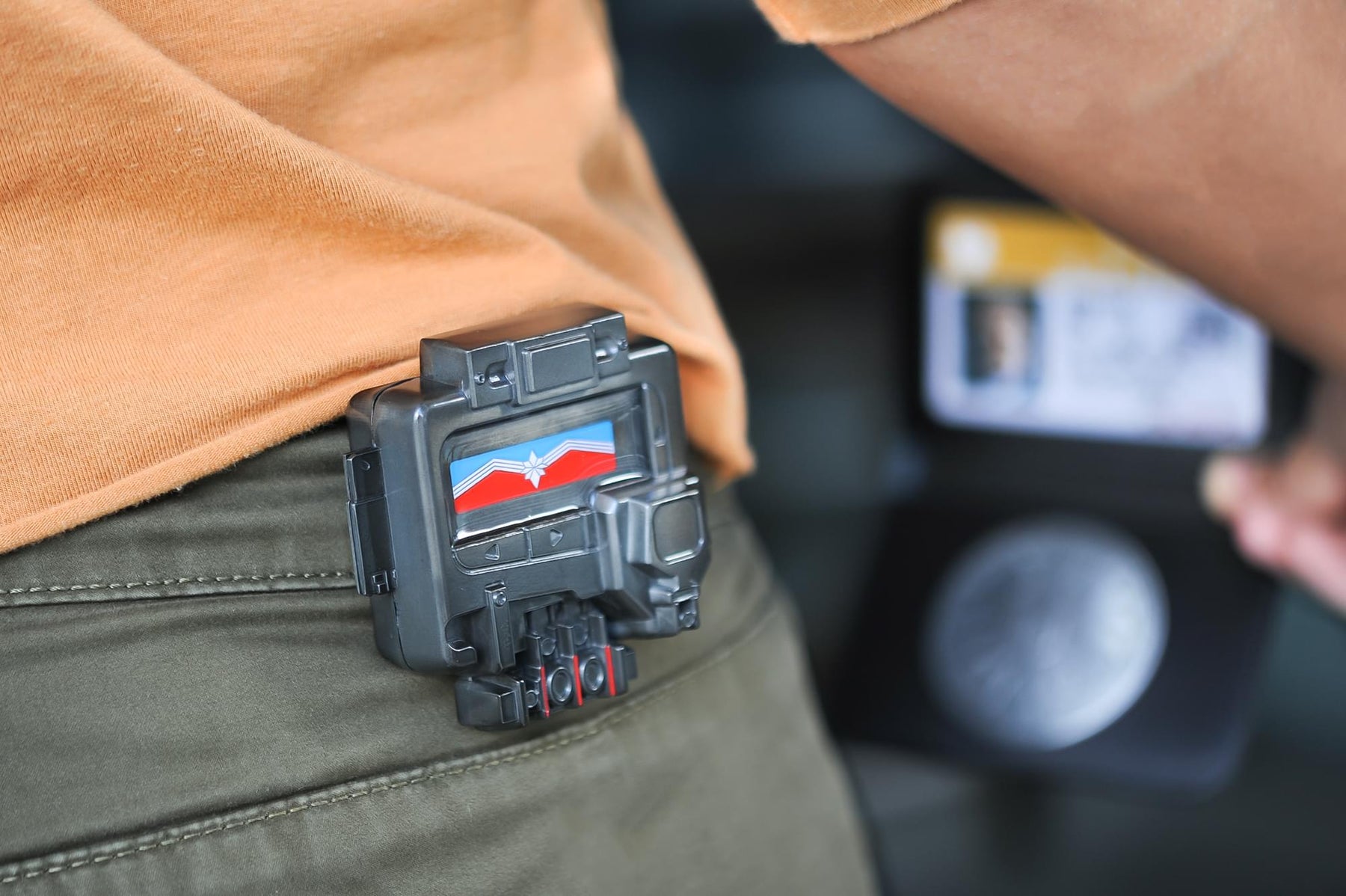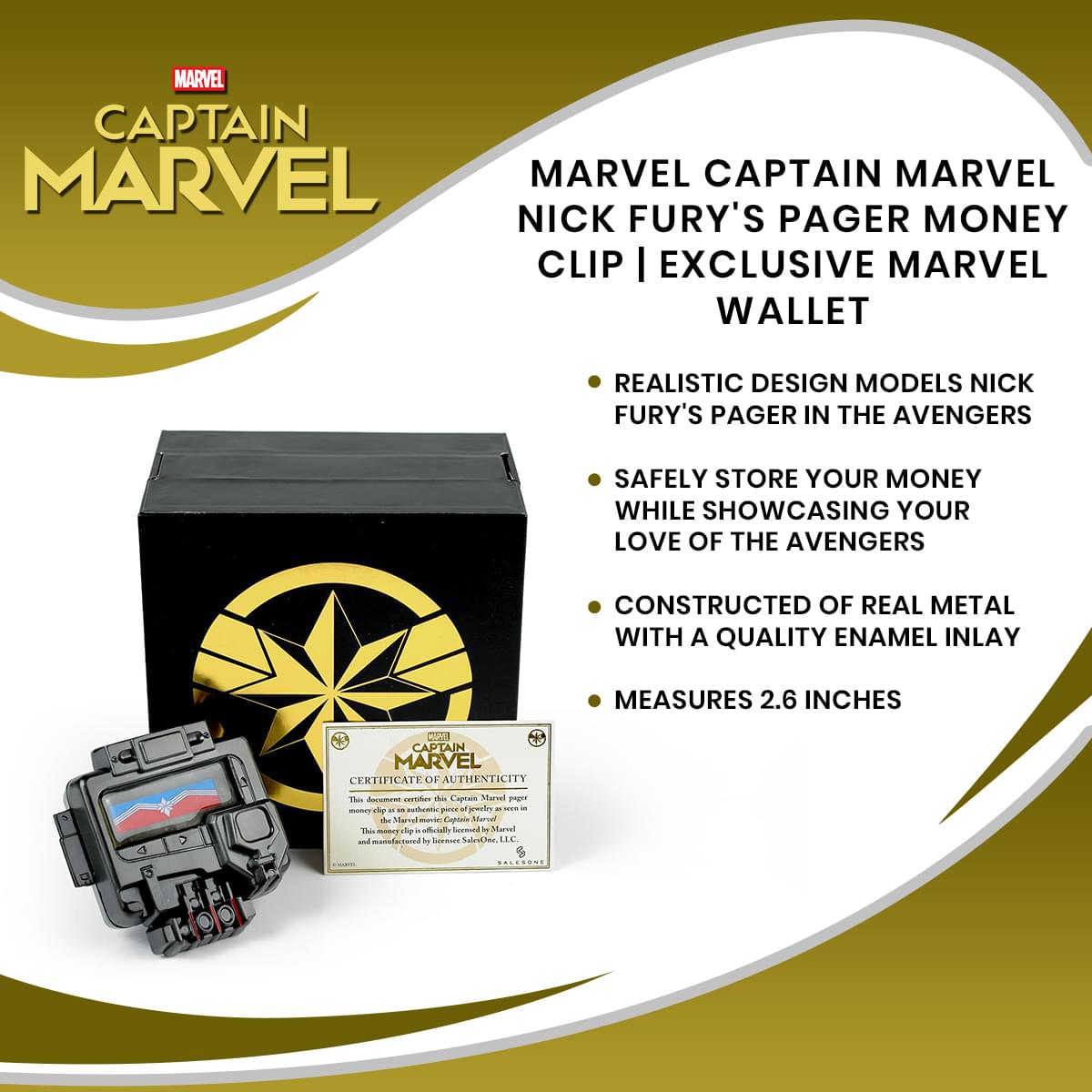 Marvel Captain Marvel Nick Fury's Pager Money Clip | Exclusive Marvel Wallet
PAGING CAPTAIN MARVEL: At the end of Marvel's Avengers: Infinity War, we see Nick Fury pull out his pager just as he begins to turn to dust. As the pager falls to the devastated earth, we see Captain Marvels symbol flash on his screen, a distress beacon has been answered.
AVOID THE FURY OF LOOSE BILLS: Now Nick Fury's pager has been redesigned into this fashionable money clip and is ready to safeguard your currency into a better future. Wrap up your money and secure it with this Marvel-themed money clip!
DESIGNED FROM ADVANCED KREE MATERIALS: Create a buzz among your Marvel friends when you bust out this 2.6-inch metal money clip. Not only will this clip protect your cash, but it's designed after the same clip that can summon Captain Marvel!
A FASHIONABLE COLLECTIBLE: The money clip can also double as a belt clip allowing you to complete your own Nick Fury cosplay! Live like Fury and never go without a contingency plan. This Captain Marvel pager was his.
EXCLUSIVE CAPTAIN MARVEL COLLECTIBLE: Released at the 2019 San Diego Comic-Con, this exclusive money clip pager is an officially licensed Marvel collectible. Enjoy displaying this unique item in your Marvel collections housed proudly in it's included display box!
PROTECT YOUR MONEY AND THE WORLD
Saving your money and saving the planet have never been so closely intertwined. With this Nick Fury pager money clip from Marvel, the initiative just became possible. This pager is an authentic replica of the pager used by Nick Fury in the Avengers. Now given a practical purpose for us "everyday heroes," this pager can now be a watchful keeper of our money, protecting it from any void that may consume our cash. 
TAKE INSPIRATION FROM NICK FURY
There you are, standing at the checkout line, the cashier demanding your hard-earned cash. You reach into your pocket for your money as the line behind you grows impatient. As your fingers grasp your billfold, the cashier extends an upward-facing palm towards your direction. At that moment, you realize you have the power to call upon the mighty Captain Marvel. She could take care of this situation for you. But you remember that you've got bigger fish to fry over in the southwest region. You won't be calling on Captain Marvel. Today, you just need a $20.
Read All About It on Our Blog
Trending Geek