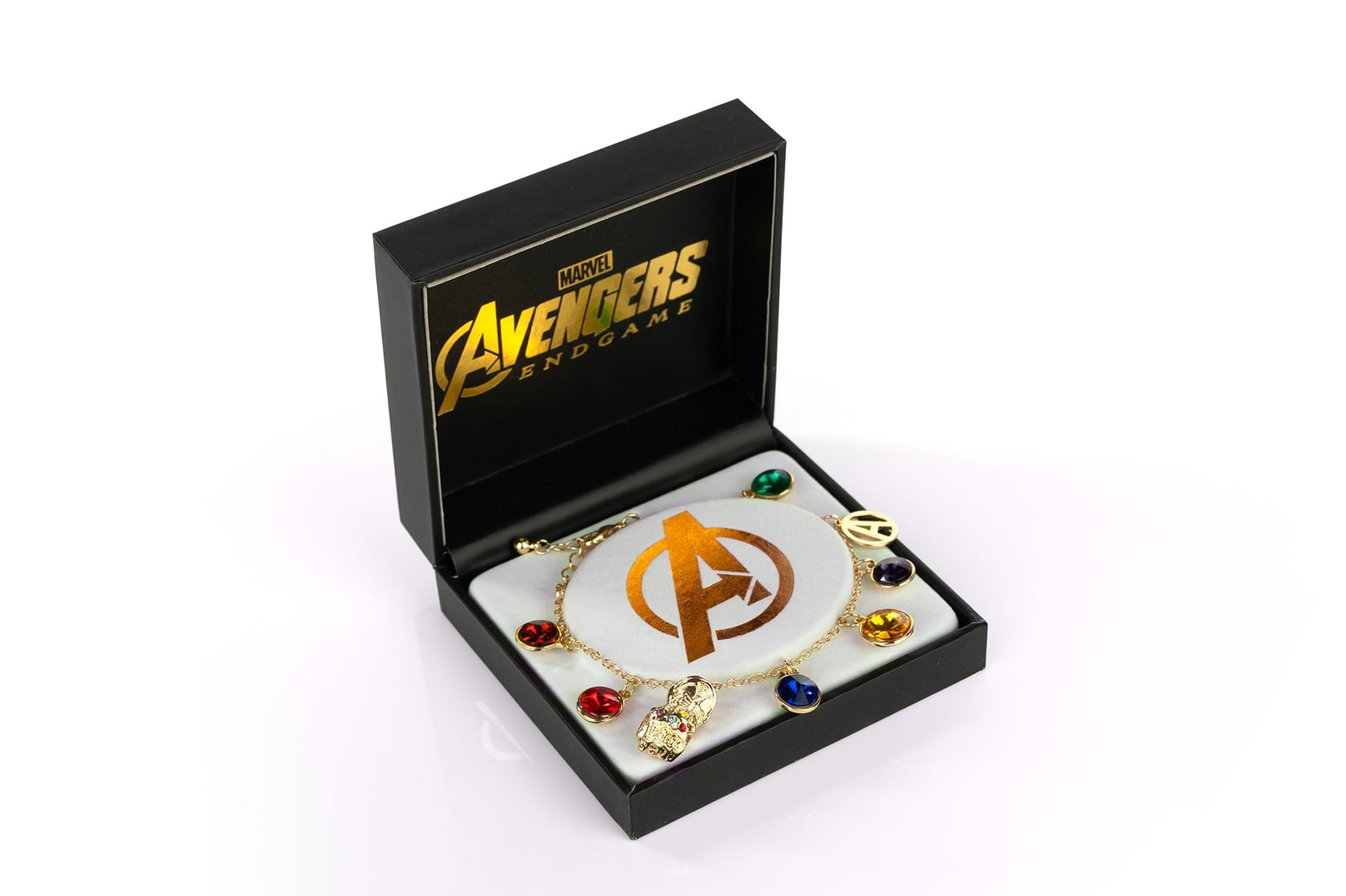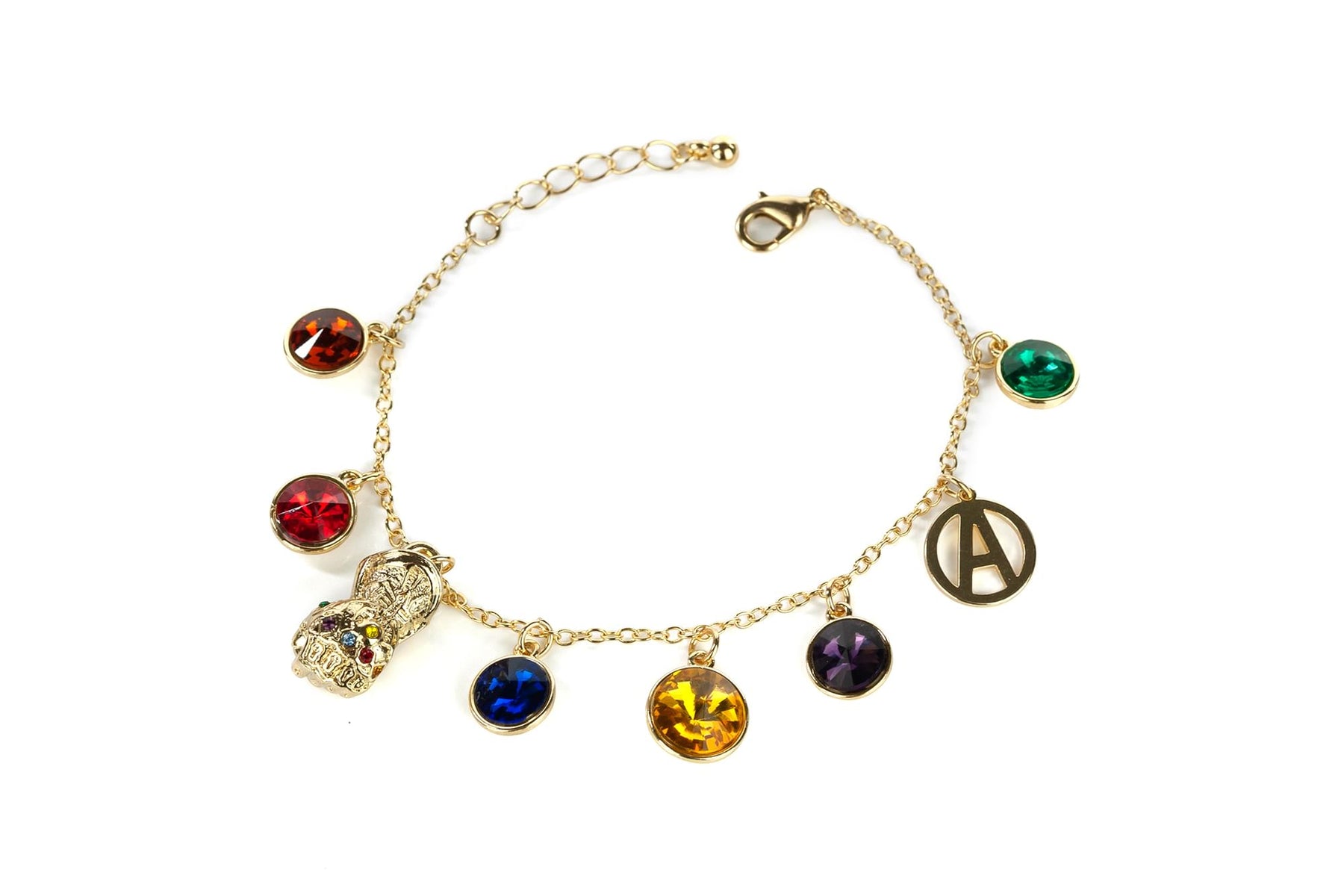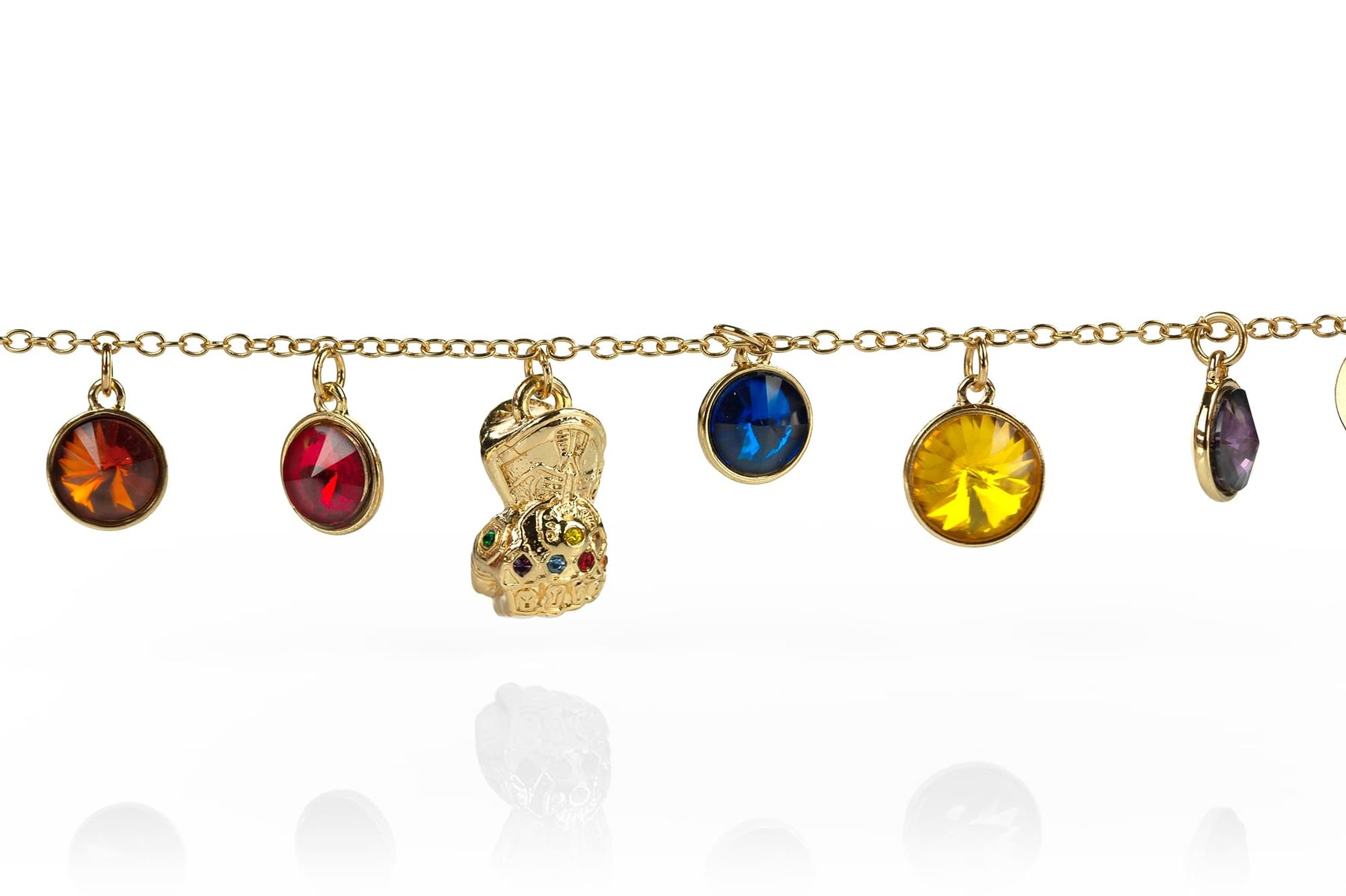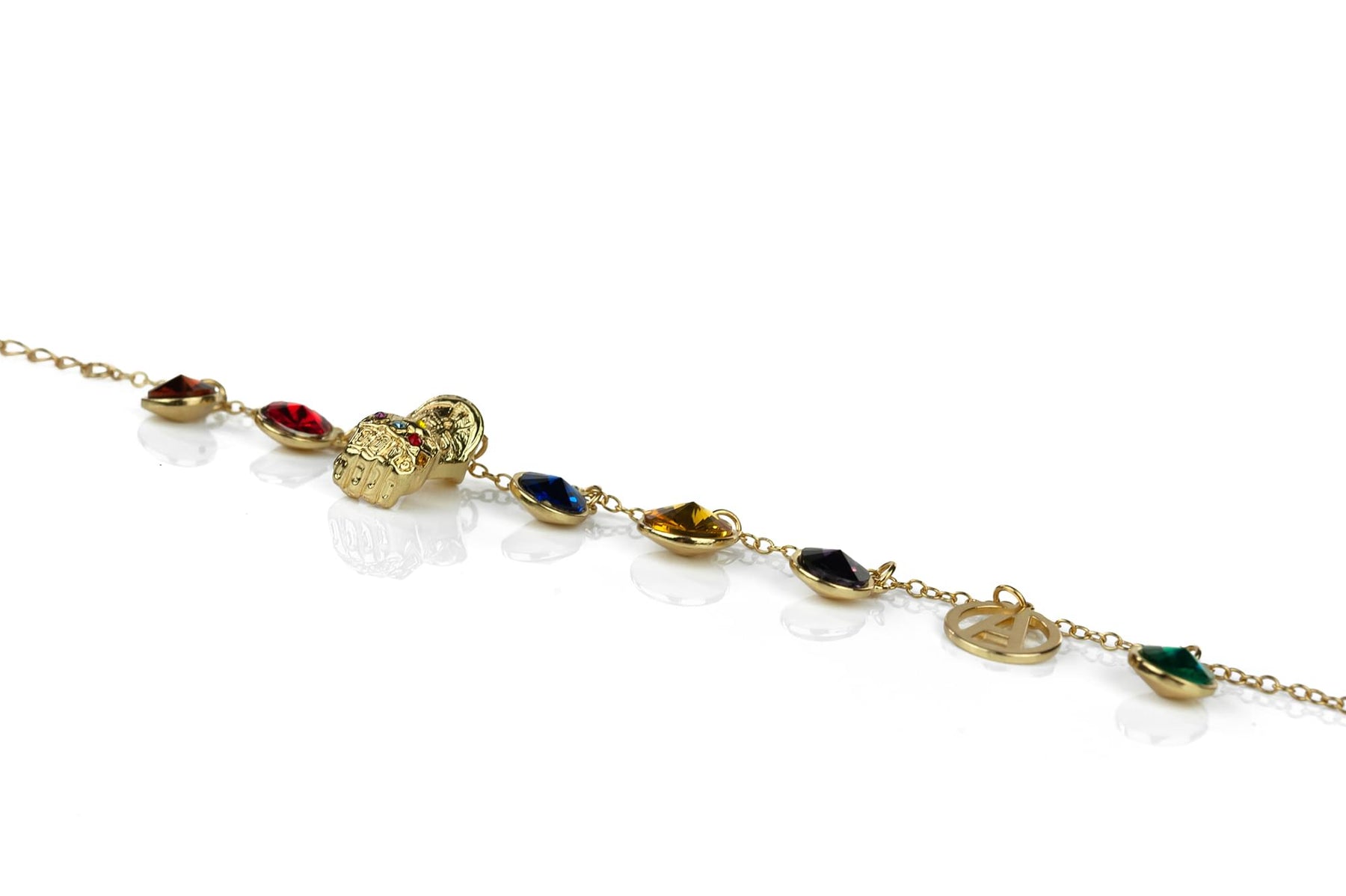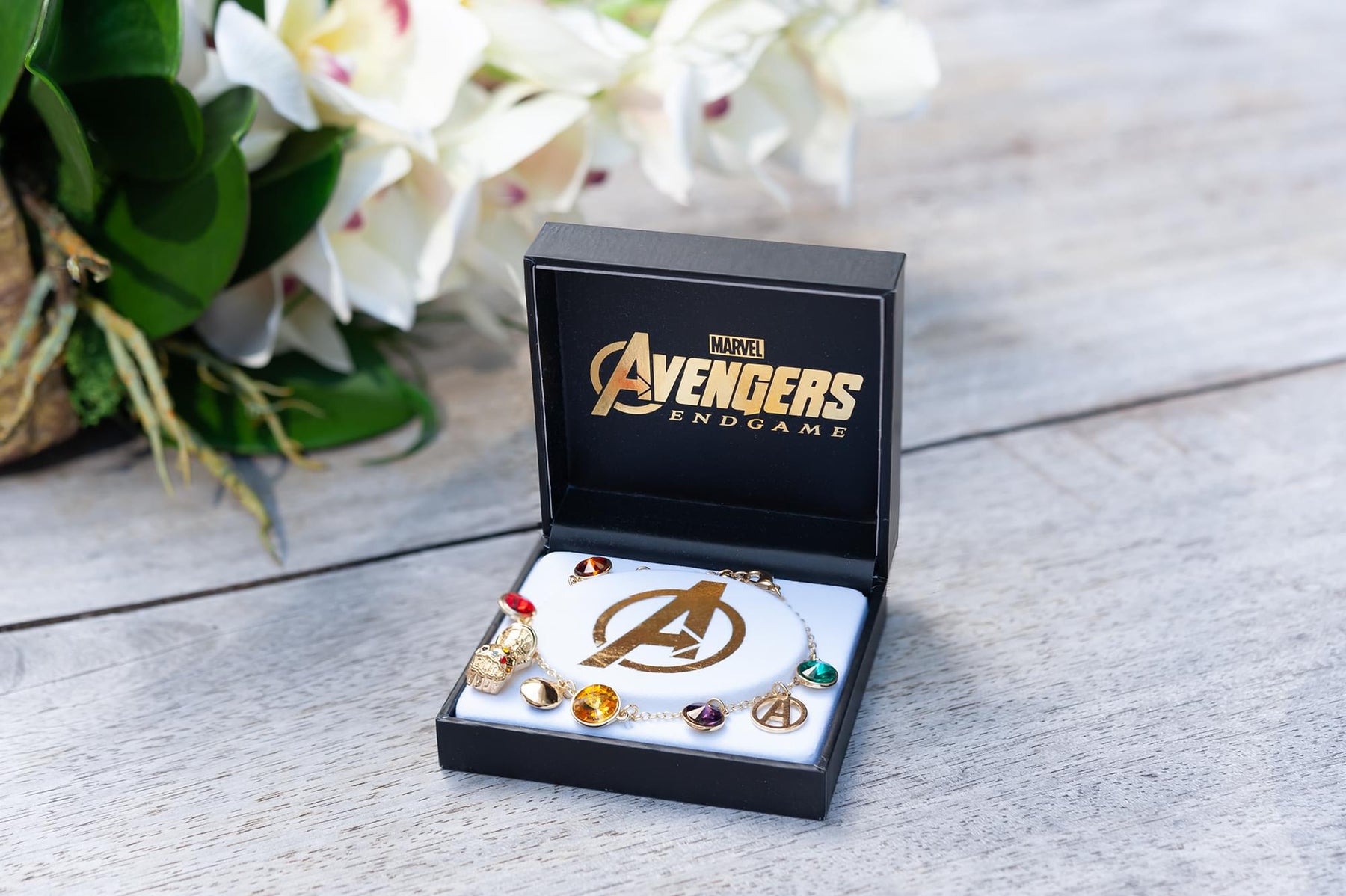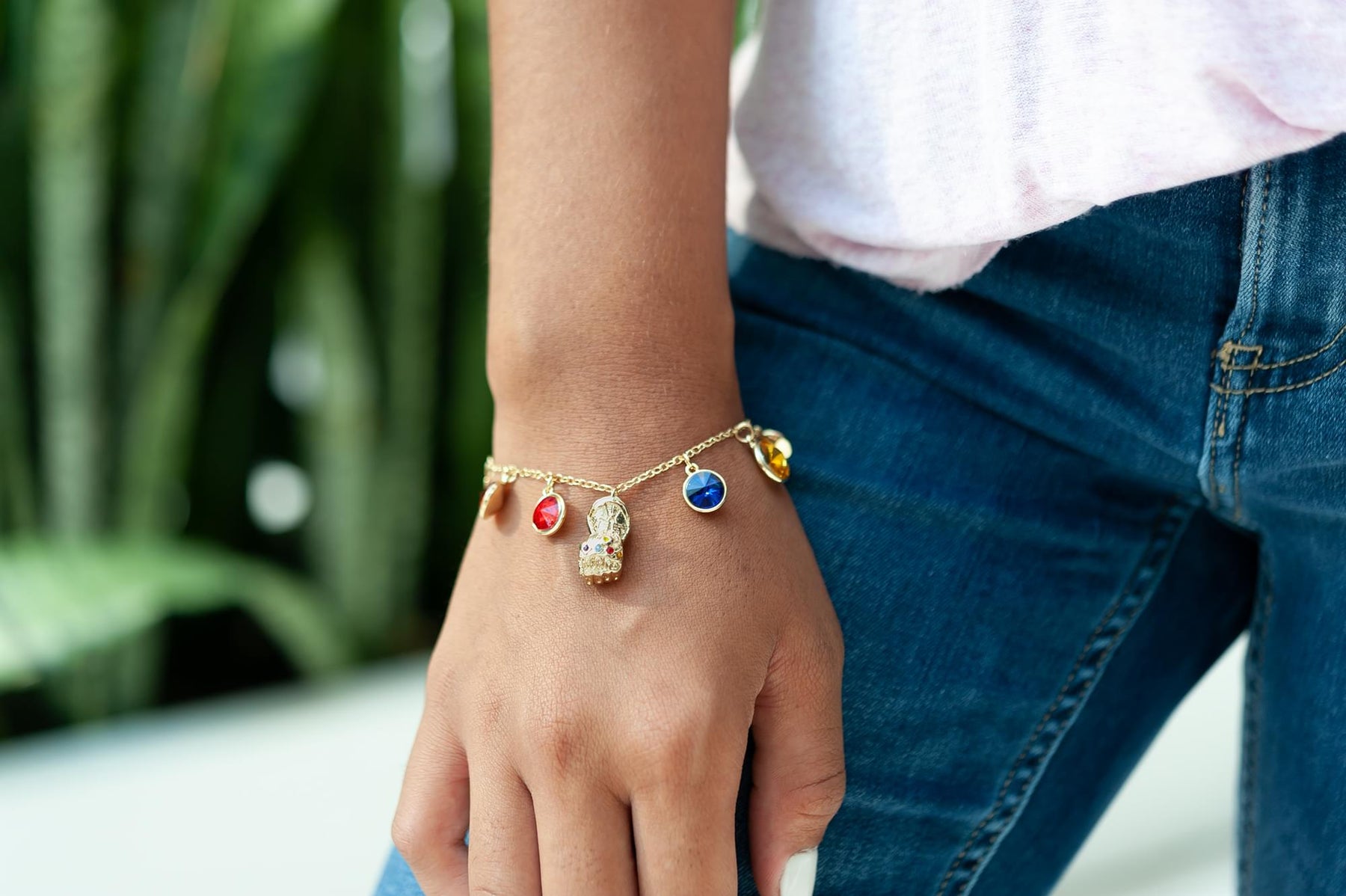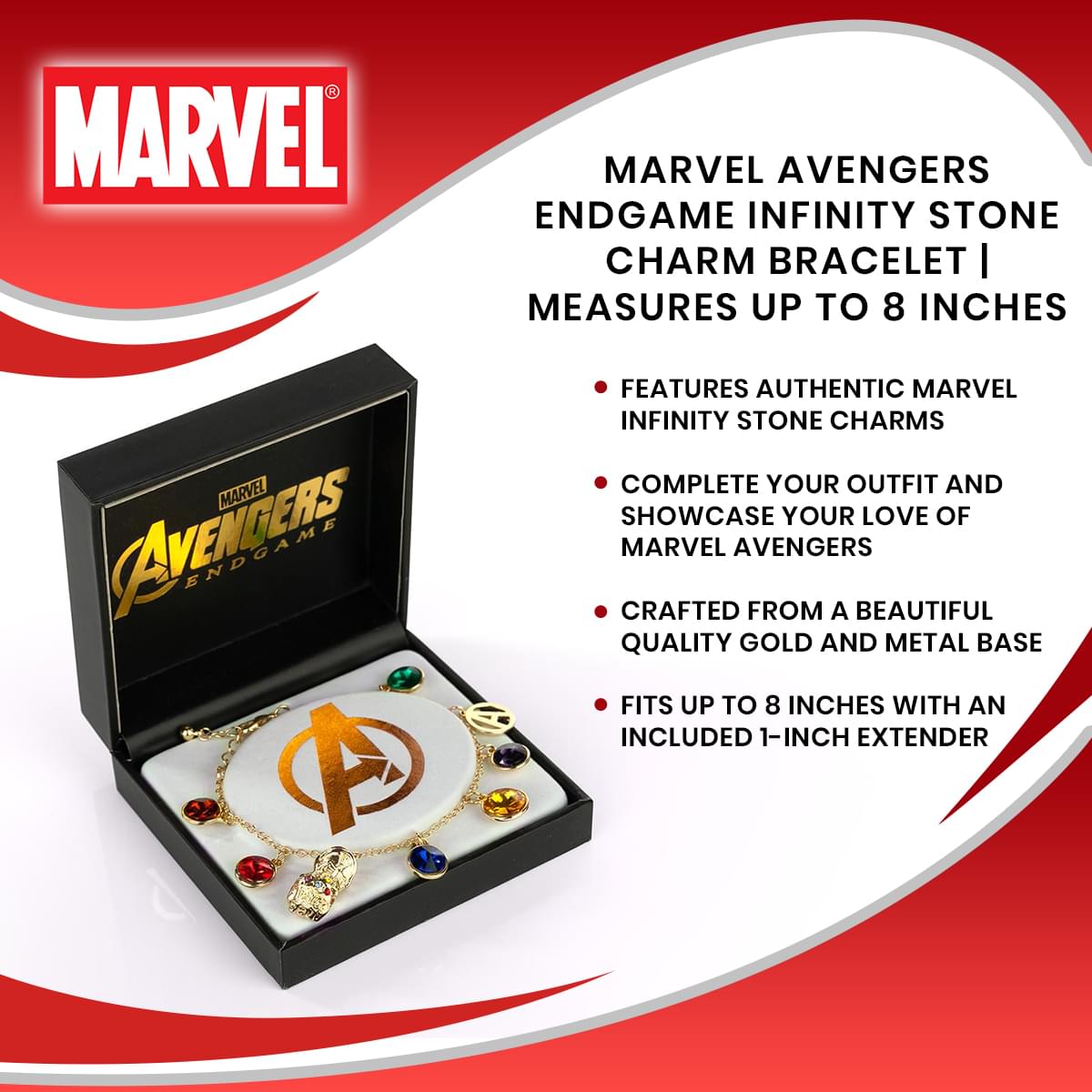 Marvel Avengers Endgame Infinity Stone Charm Bracelet | Measures Up To 8 Inches
MAKE A HEROIC FASHION STATEMENT: From the moment the Marvel logo flashes across the screen of any Marvel movie, you know you are in for a life-changing experience- and Avengers: Endgame is no exception! Make a heroic fashion statement today and showcase your love for the story that changed us all!
POWER AND CHARM AT YOUR FINGERTIPS: Coveted by all and seen by few, the Infinity Stones have left a legacy of power, greed, and mystery. Now completely assembled on this charm bracelet, you can experience the wonder of the Infinity Stones for yourself!
QUALITY WORTHY OF THE AVENGERS: Crafted from a durable gold base metal and completed with realistic synthetic gemstones, this bracelet measures up to 8 inches long and is sure to be coveted everywhere you go!
A GEM IN ANY COLLECTION: Packaged in a Marvel Avengers: Endgame collector's box, this bracelet captures the essence of everything that is the Infinity Saga. Even Thanos would be fooled by the realistic appearance of these charms!
MARVEL-OUS GIFT FOR MARVEL FANS: Fashion forward in the latest collection of Avengers jewelry, fans of the Marvel universe will do whatever it takes to get their hands on this officially licensed charm bracelet. Gift this treasure to yourself and a fellow Marvel fan today!
INCREASE YOUR MARVEL JEWELRY COLLECTION IN A SNAP
From the moment you heard about the Infinity Stones and understood what their potential was, you knew you had to have them. No matter the cost, you would do whatever it takes to get your hands on them. Featuring a synthetic version of each of the Infinity Stones, as well as the Infinity Gauntlet, and the Avengers logo, this Infinity bracelet is a Marvel collector's dream! Seize the opportunity now and get your collectible Infinity Stone and Gauntlet charm bracelet before they fade into the dust! 
WIELD THE POWER OF THE INFINITY STONES
Forged in the fires of Nidavellir, only the power of a dying star could craft an Infinity charm bracelet such as this! To harness the power of the stones is a responsibility that no fan should take lightly. Crafted with a rich base metal and given its iconic golden sheen, the Infinity charm bracelet is the gateway to the glory of the Infinity Stones. Fans who choose to take on this mantle may either wield the stones or display them proudly in this included Marvel Avengers: Endgame collector's gift box. Either way, this Bracelet is perfect for showing off your love of The Avengers today!