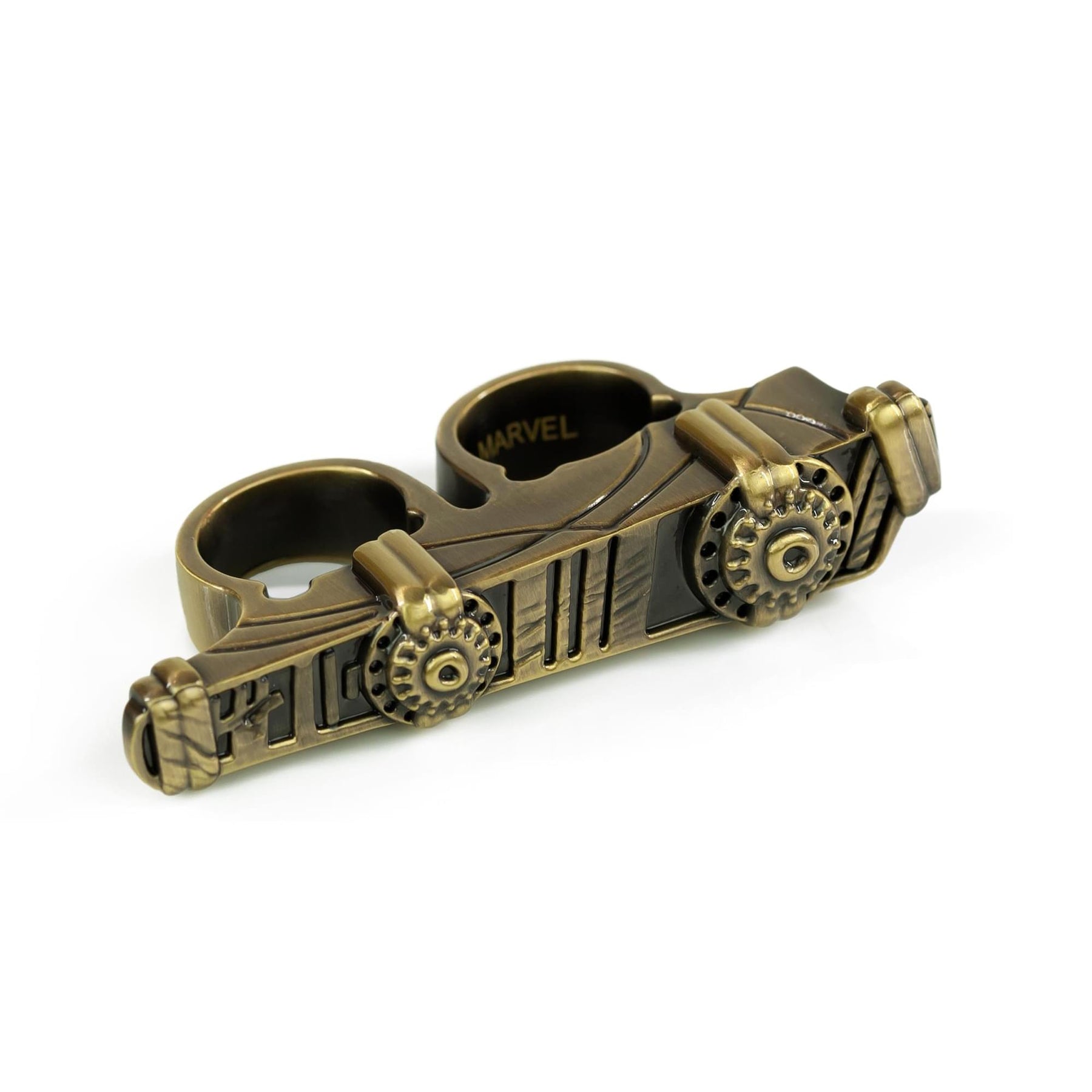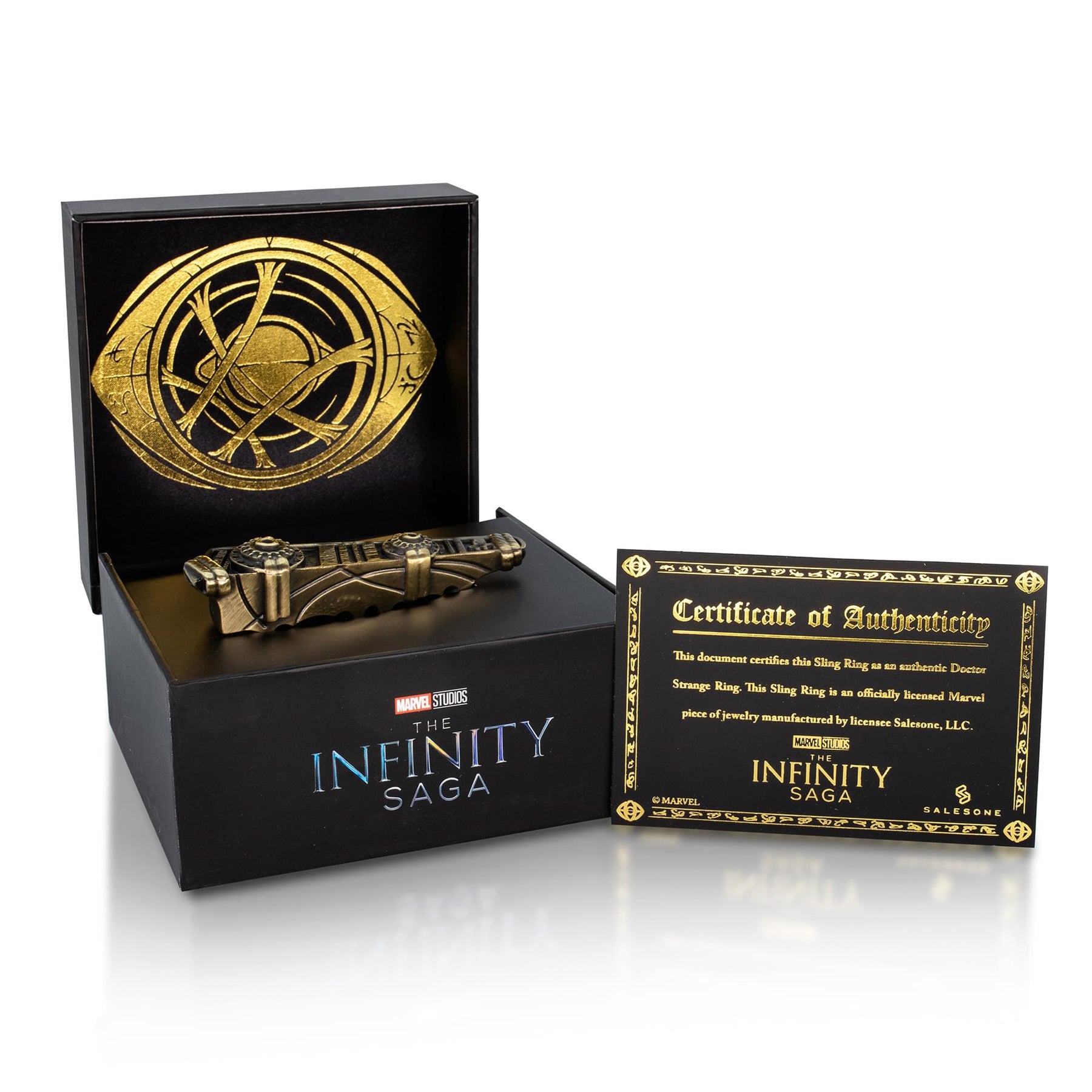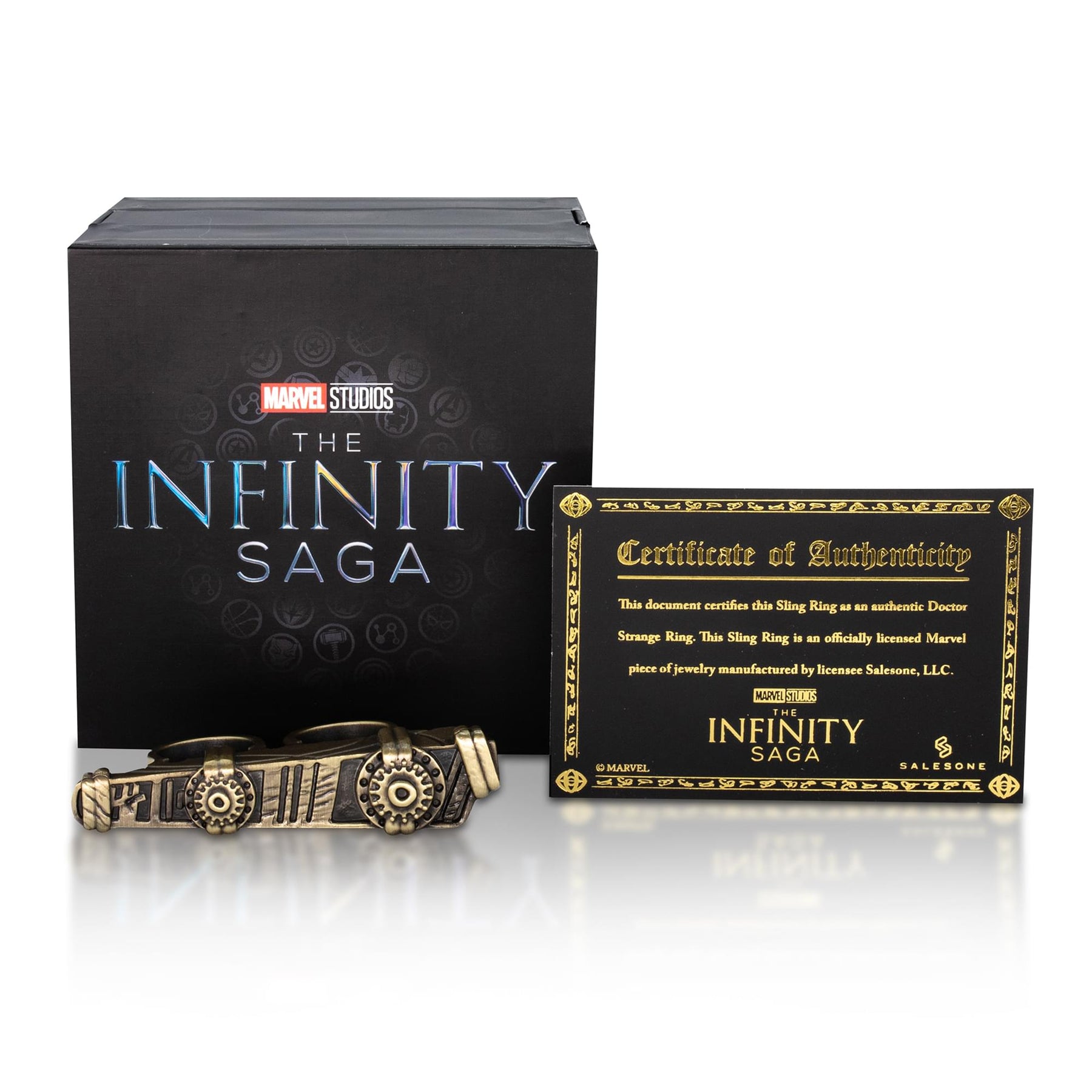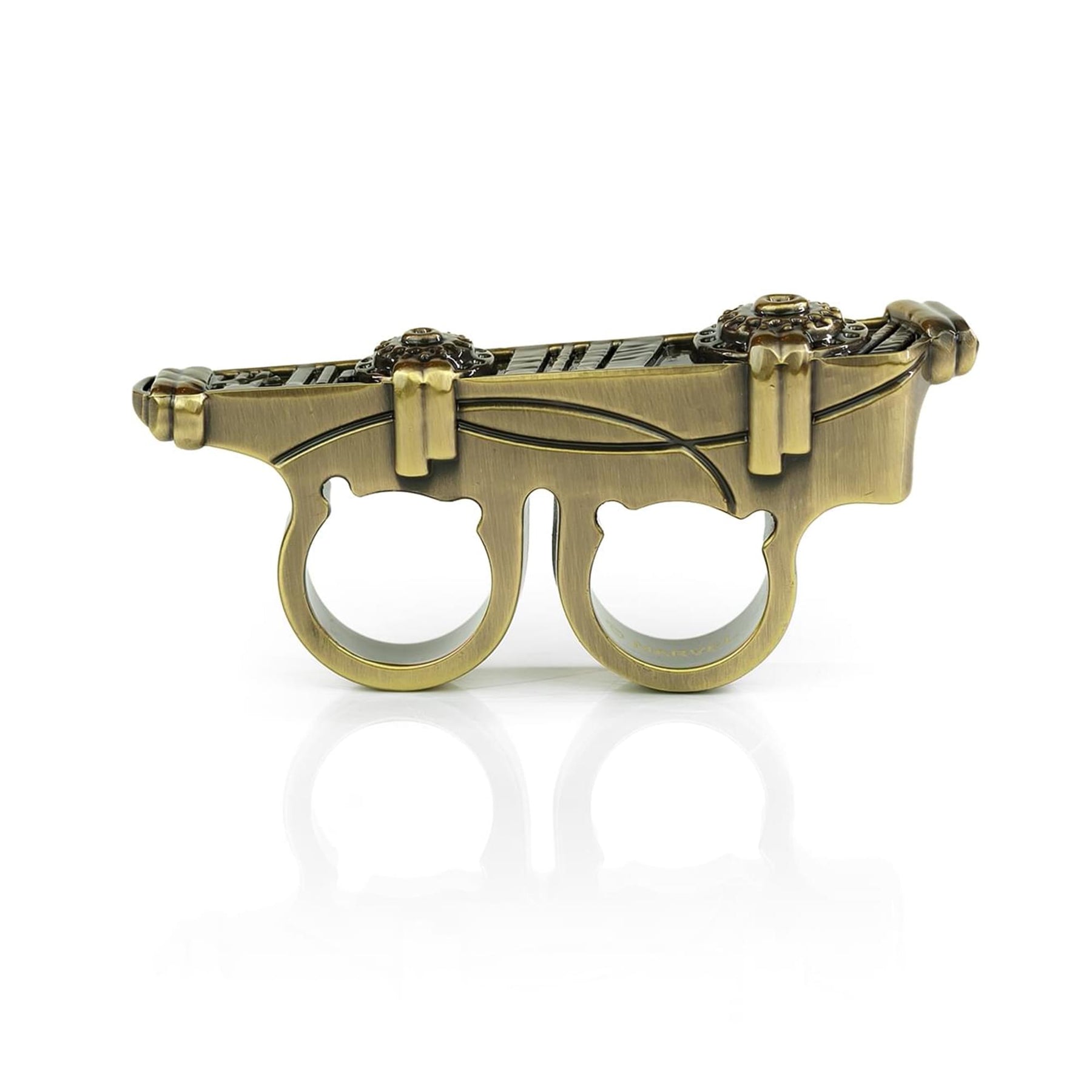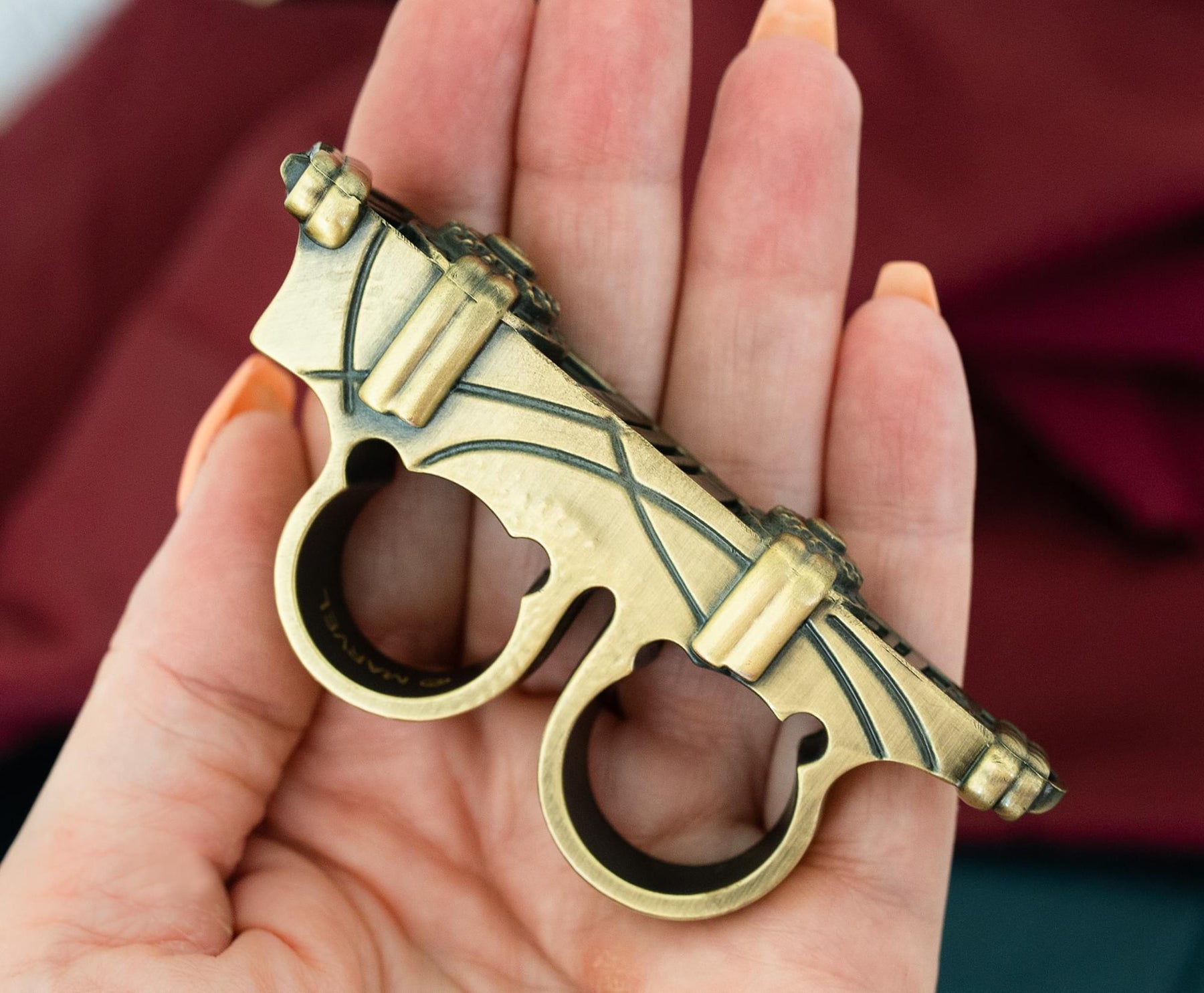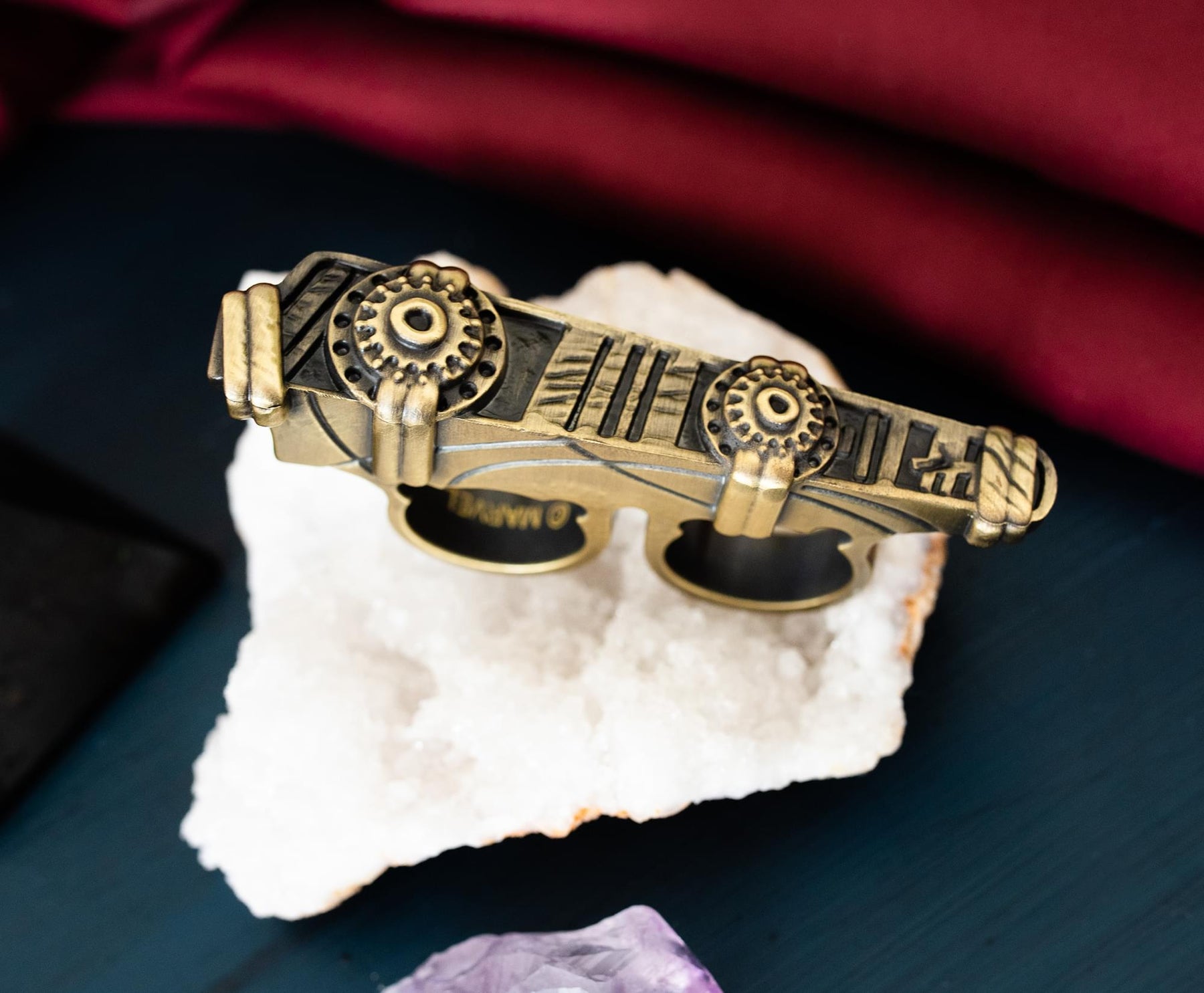 Marvel Studios Infinity Saga Doctor Strange Sling Ring Official Collectible Replica
BECOME THE SORCERER SUPREME: Dr. Strange is the legendary superhero who protects the Earth from magical and mystical threats as the Sorcerer Supreme. Now you can possess one of his essential tools, the Sling Ring, and take on the mantle of Sorcerer Supreme!
WIELD THE POWERS OF DIMENSIONAL PORTALS: The Sling Ring depicted in the Marvel Cinematic Universe, is Dr. Strange's tool that allows him to traverse between two dimensional points anywhere on the planet. Grab this replica ring and the powers of the inter-dimensional travel shall be yours!
AUTHENTIC MARVEL REPLICA: A perfect 1:1 scale, this Marvel movie replica is detailed exactly as Dr. Strange would have worn it! Measuring 5 x 2 x 1 inches, this ring also come equipped with the dual ring feature making it perfect for anyone to equip!
COMPLETE YOUR DR. STRANGE COSPLAY: Offering the wearer a durable metal ring which has been detailed to show it has been used unsparingly, this Sling Ring is the perfect realistic touch to any Dr. Strange cosplay.
OFFICIAL DR. STRANGE COLLECTIBLE: Complete with an Avengers: Endgame display box and certificate of authenticity, this Dr. Strange ring is officially licensed and ready to complete and collection of Marvel memorabilia. Grab yours today!
BECOME THE SORCERER SUPREME. DOCTOR STRANGE

Doctor Stephen Strange, once an egotistical surgeon, now a protector of the world and master of the mystical arts. He is an iconic superhero and plays a pivotal part in the Marvel Studios Infinity Saga. Dr. Strange possesses a Sling Ring which is an essential tool with the power to sustain dimensional portals between any two points on the planet. With this ring, Doctor Strange can instantly travel wherever he is needed. Now, Marvel fans can access the Sling Ring for themselves with this authentic prop replica treasure!


A MUST-HAVE FOR DR. STRANGE FANS

Perfectly replicating the Sling Ring used in the Marvel Cinematic Universe, this prop replica is designed at a 1:1 ratio allowing you to feel just like Dr. Strange! Its dual ring design makes it easy for anyone, adults or children, to wield the ring. Perfect for completing your Dr. Strange cosplay or costumes, this Sling Ring is essential for anyone looking to adorn the power of dimensional travel! Complete with an Avengers: Endgame display box and certificate of authenticity, this ring is ready for any Marvel collector's collection! Grab yours today!
Read All About It on Our Blog
Trending Geek