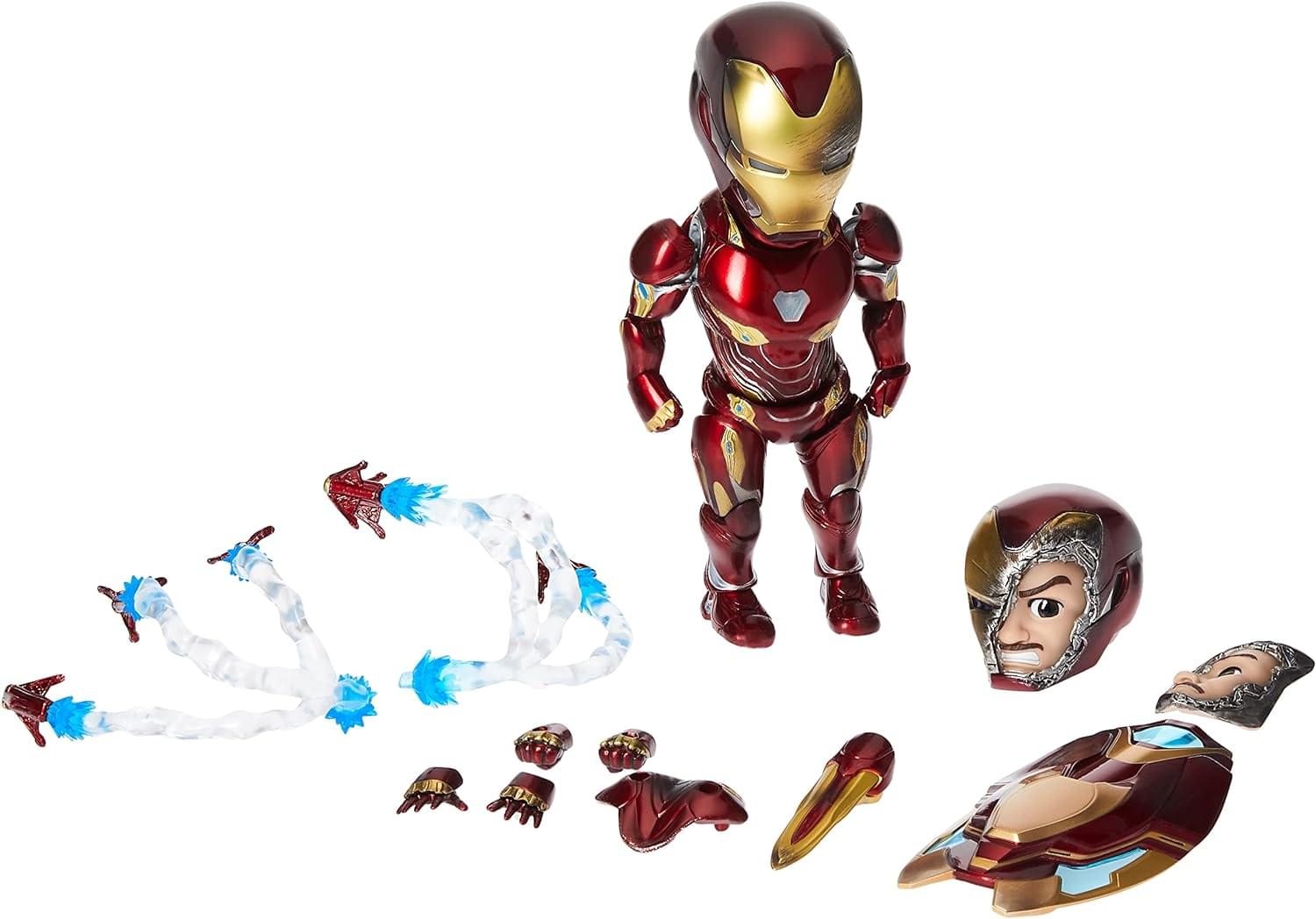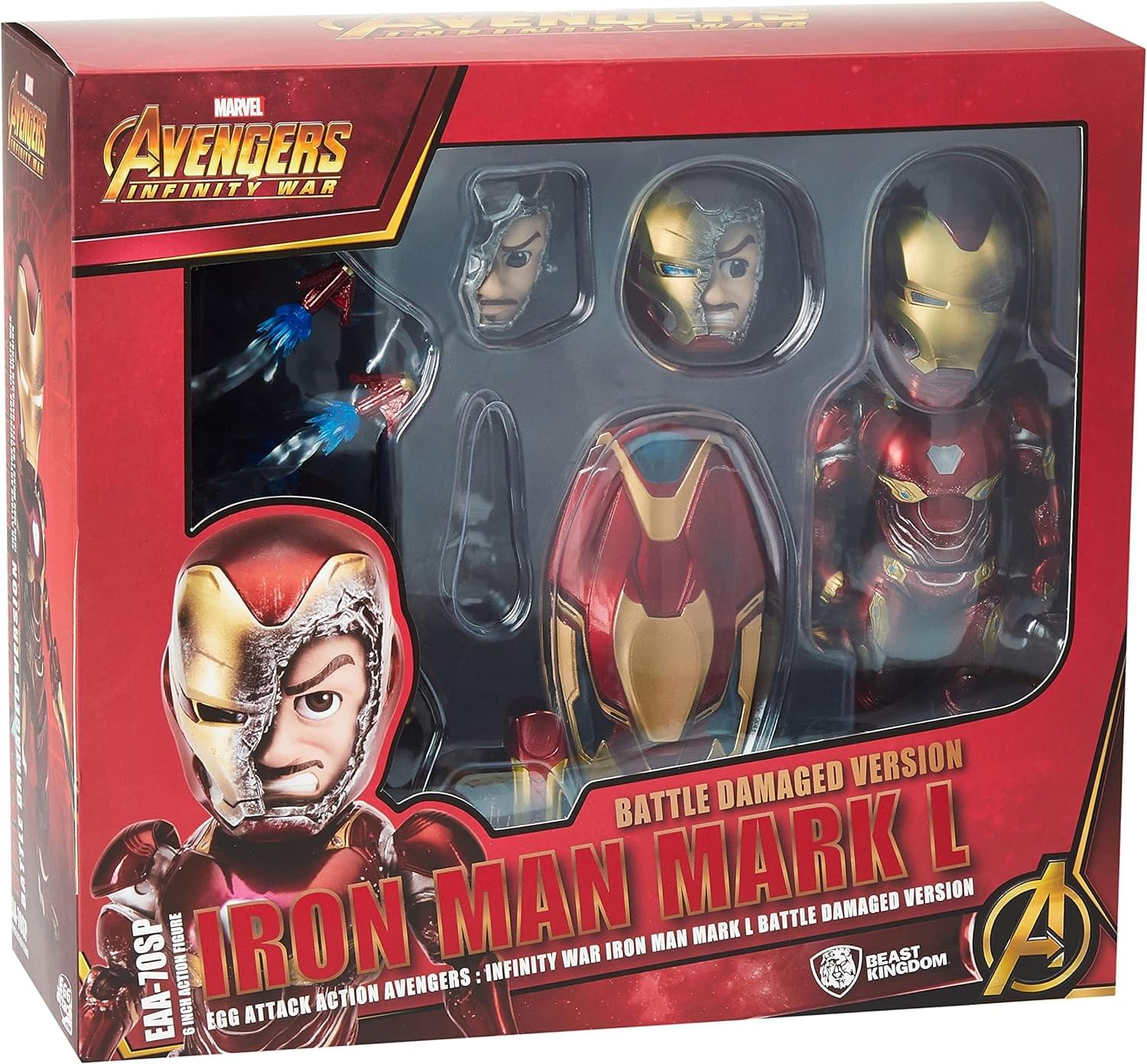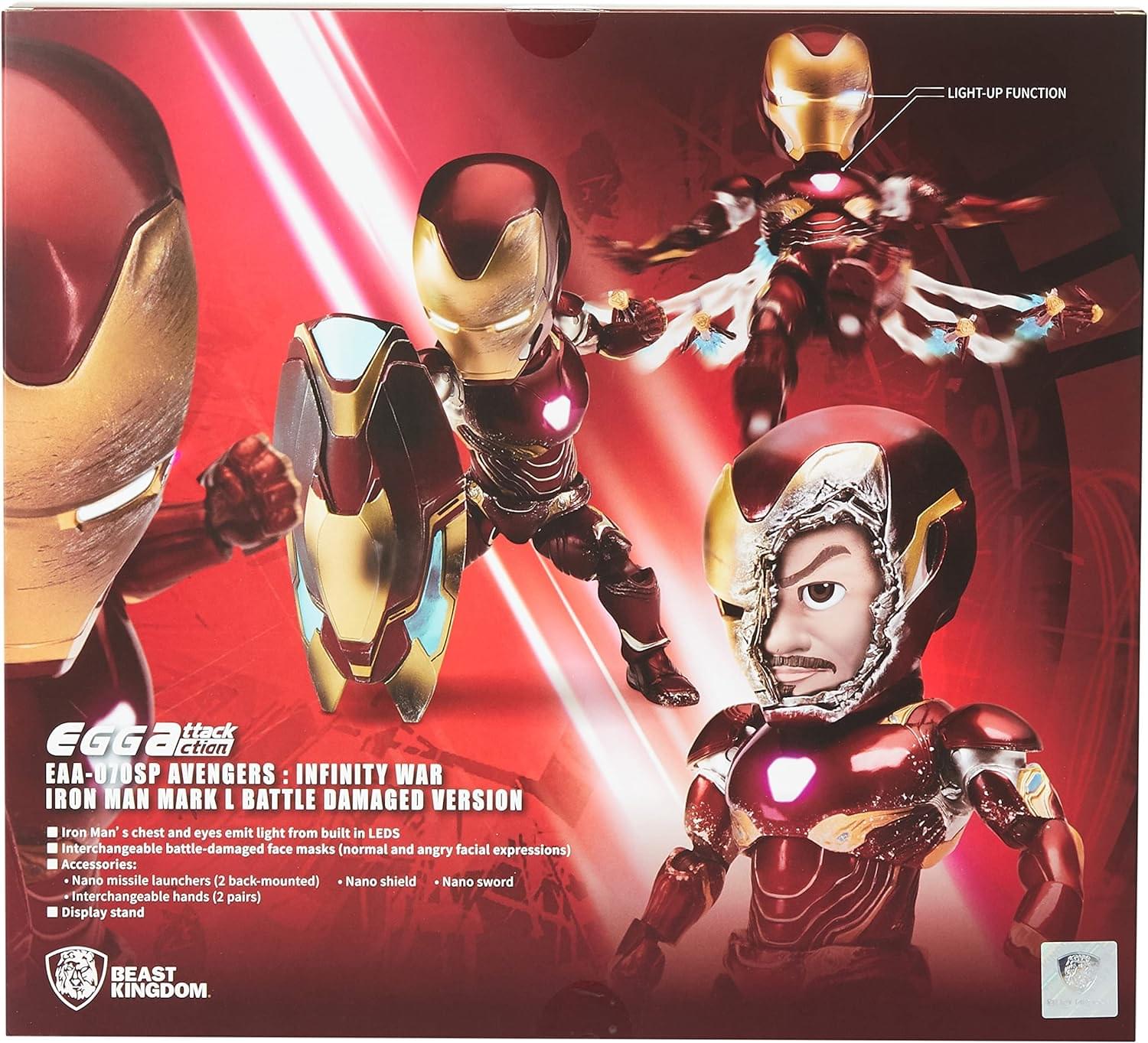 Marvel Avengers Egg Attack Action Figure | Iron Man Mark 50 Battle Damaged
MARVEL EGG ATTACK: From Marvel's Avengers: Infinity War, it's ron Man MK50 (Battle Damaged Version) as acollectible action figure from Beast Kingdom!
COLLECTIBLE SIZE: Figure measures approximately 6 inches tall - the perfect size for your office desk, home bookshelf and so much more!
READY FOR ACTION: Figure includes interchangeable hands and helmet masks, nano sword, nano shield and the back-mounted nano missile launchers.
GREAT GIFT IDEA: Add this figure to your personal collection or gift it to the Marvel fan in your life!
From Beast Kingdom. In the wake of the enthusiastic response to the launch of the Iron Man Mark 50 figure, Beast Kingdom presents the Iron Man Mark L: Battle Damaged articulated figure! He includes interchangeable hands (fists and open hands) and masks (war damage and exposed face), and this version includes the latest weapons associated with the Mark 50 suit: the nano sword, the nano shield and the back-mounted nano missile launchers! Sophisticated production methods faithfully reproduce the damage caused to the nano armor during the battle with Thanos. Fine painting and built-in LEDs in the helmet and reactor really make this figure shine. This Iron Man Mark L Marvel figure will absolutely enhance your collection!
Read All About It on Our Blog
Trending Geek