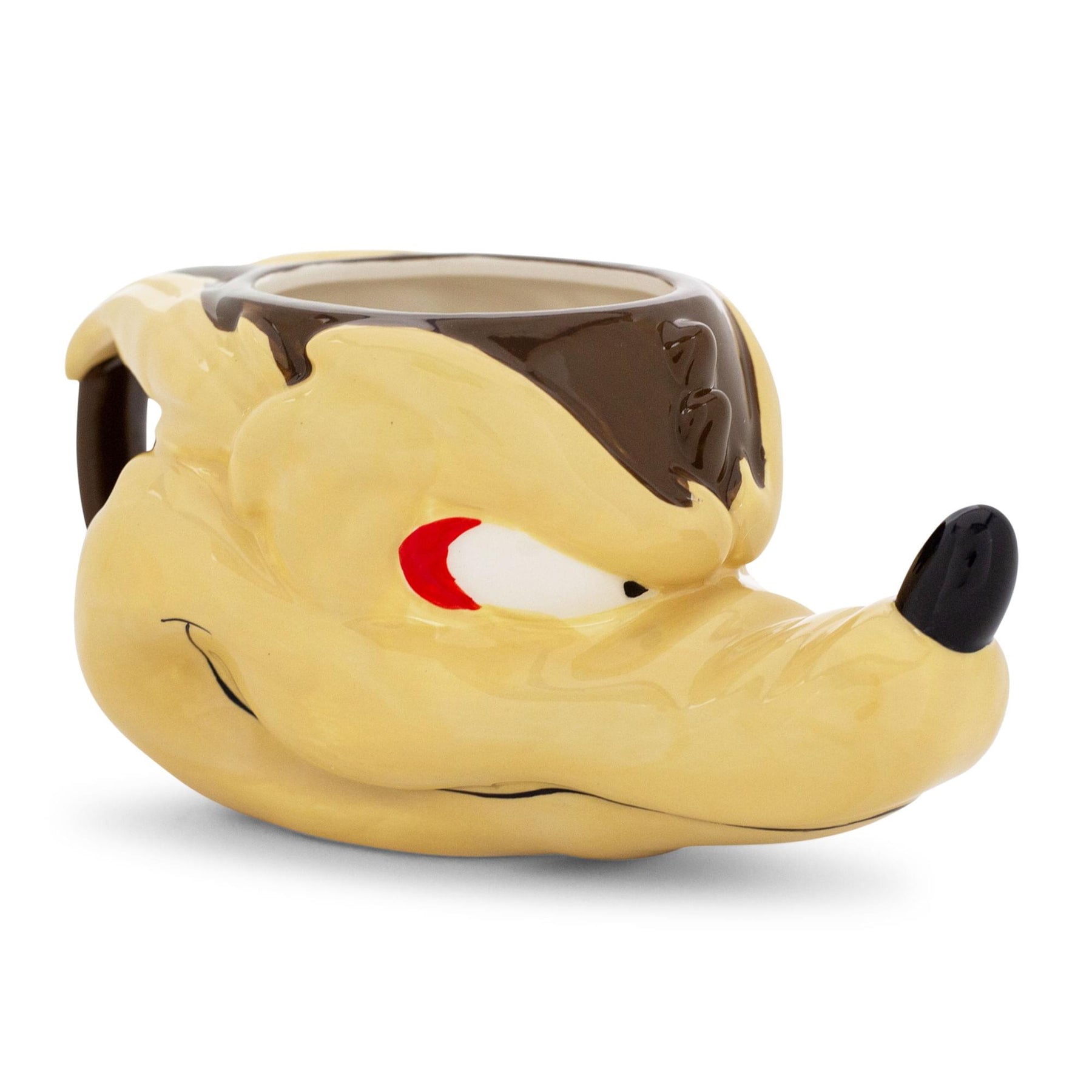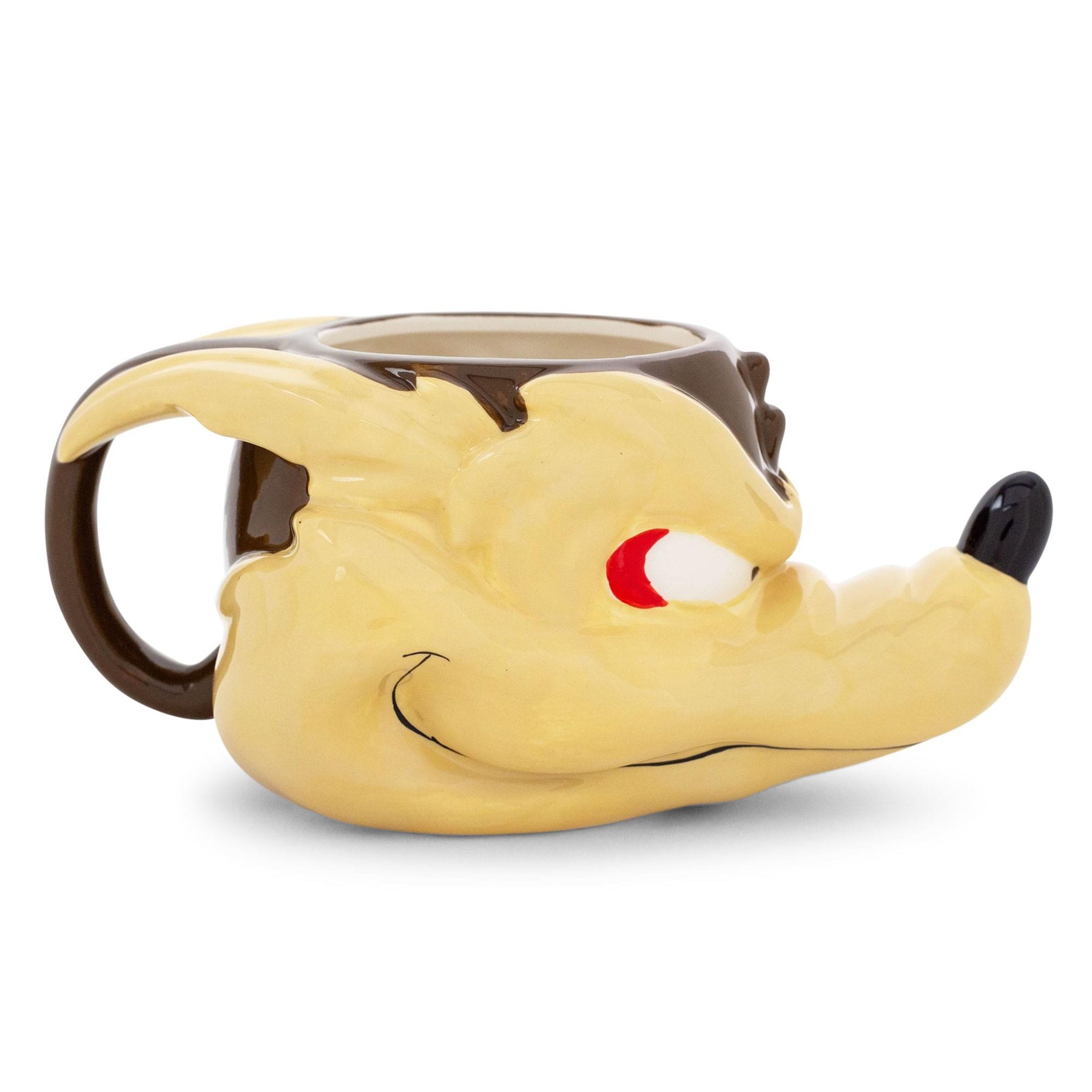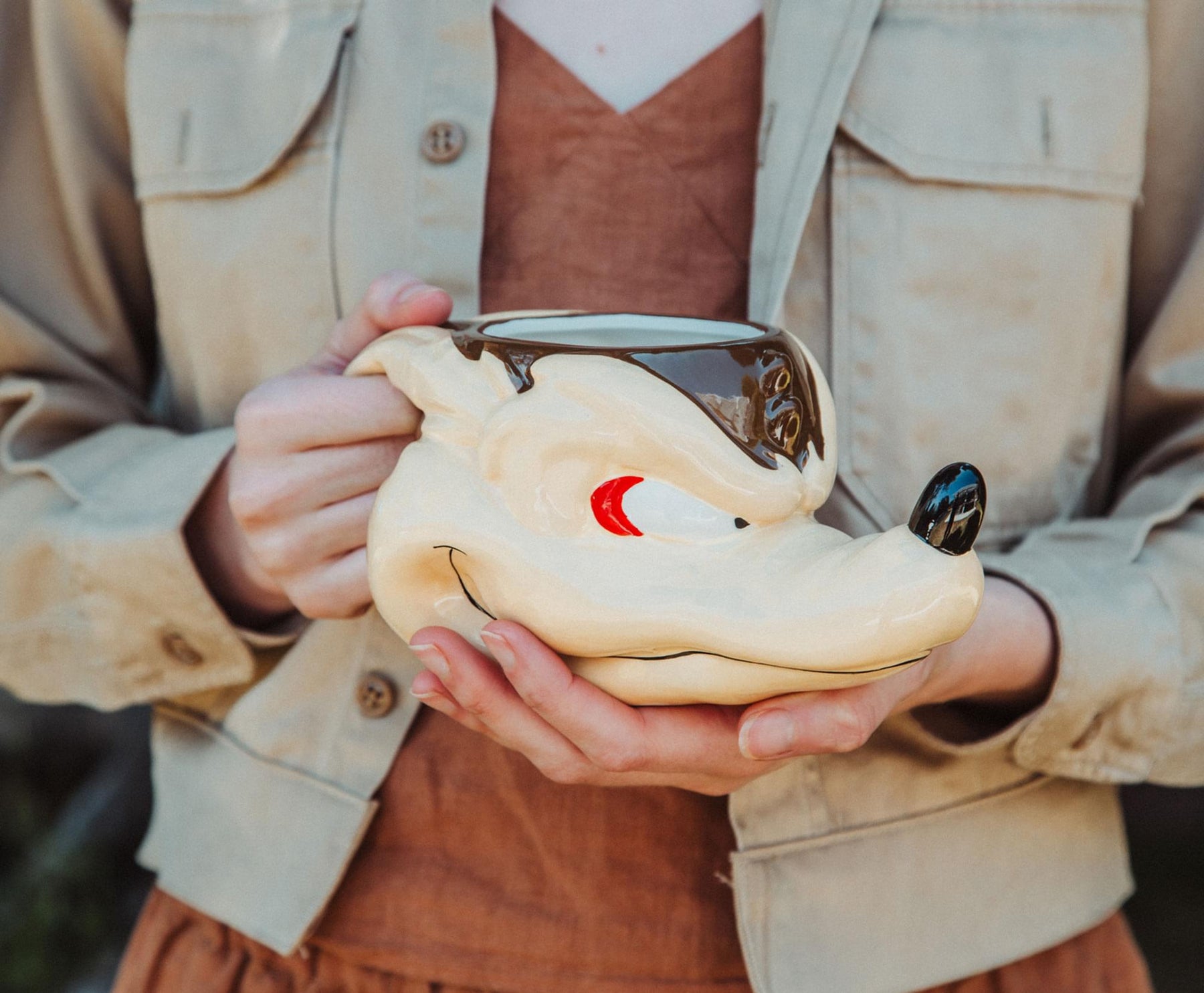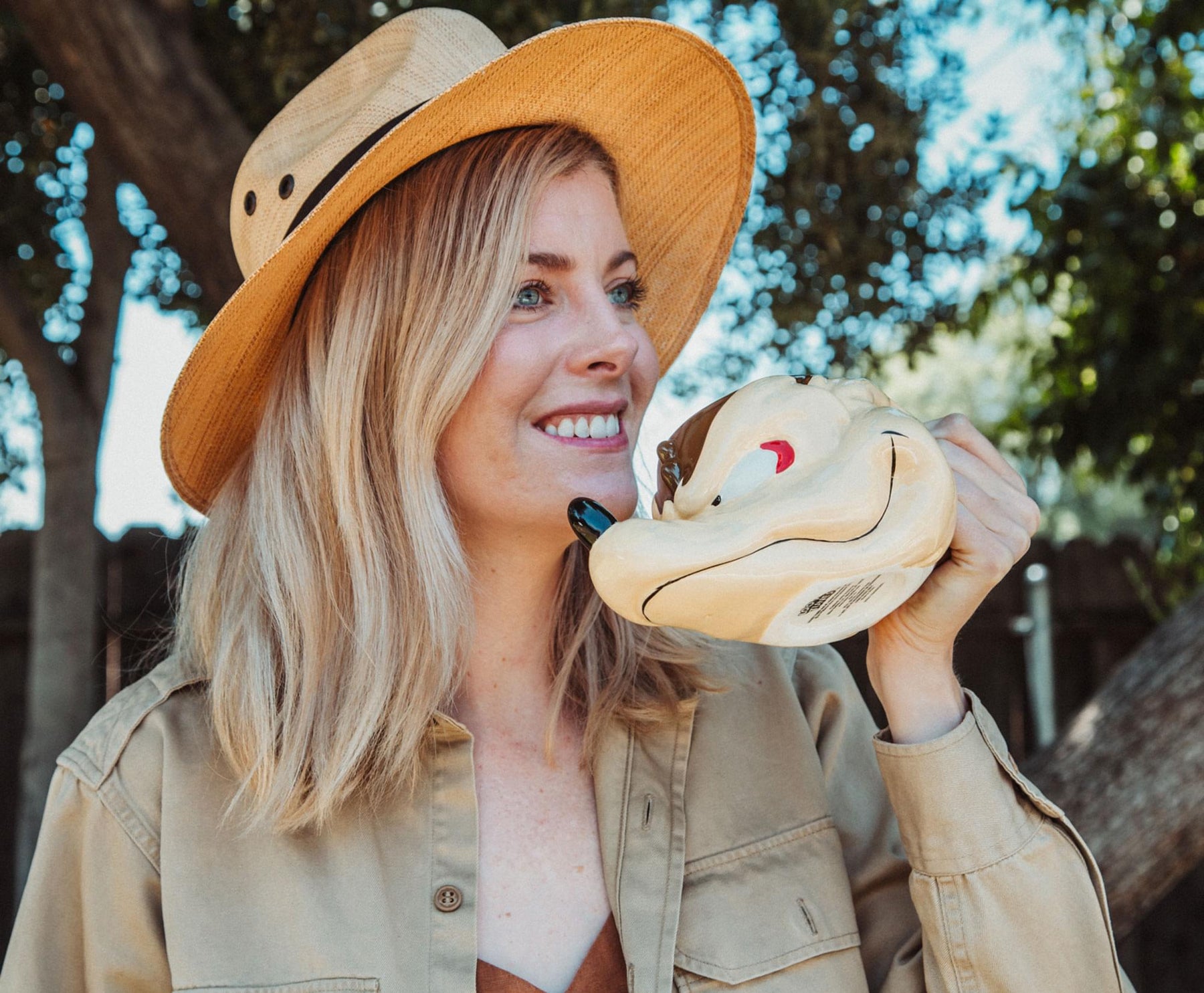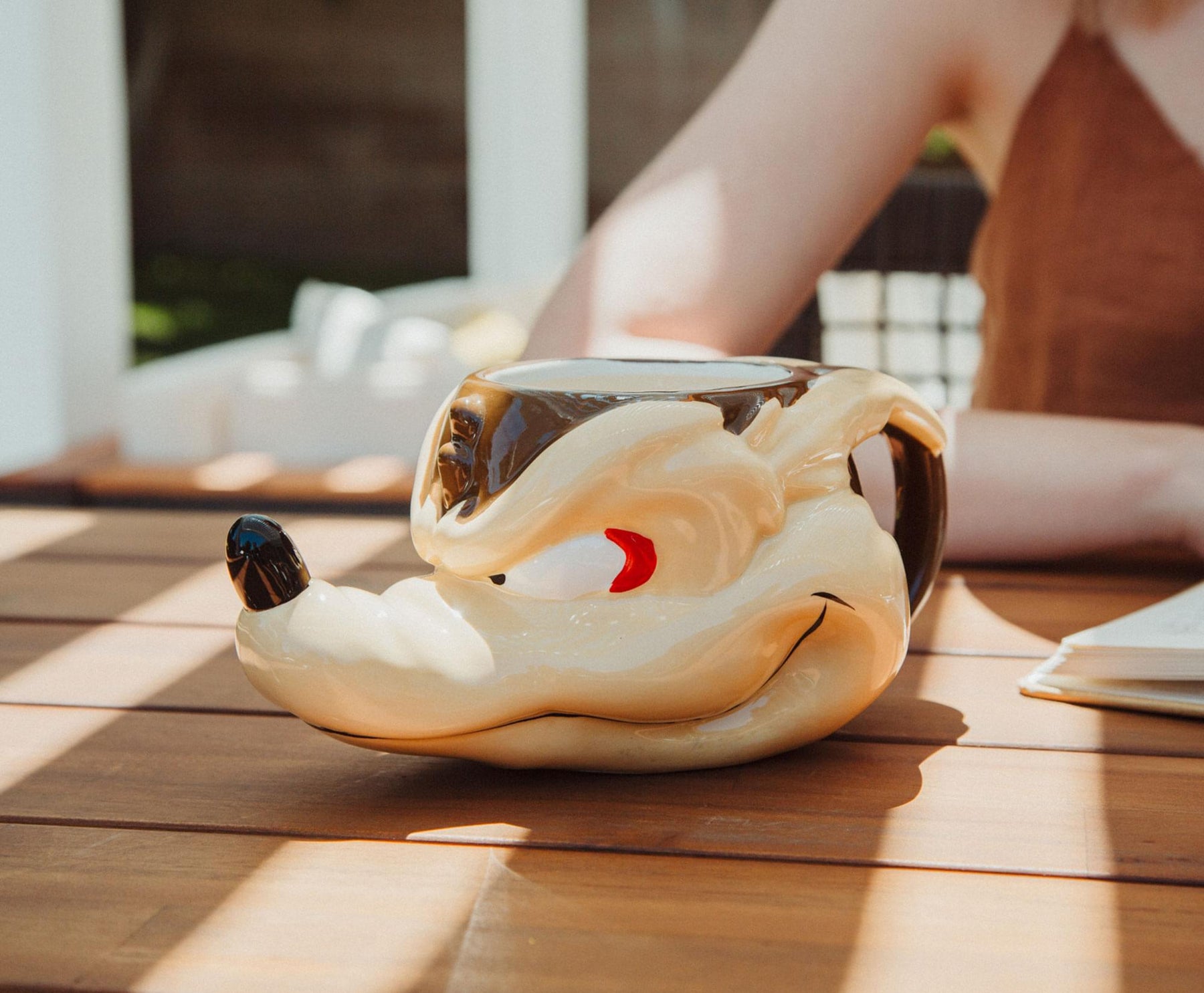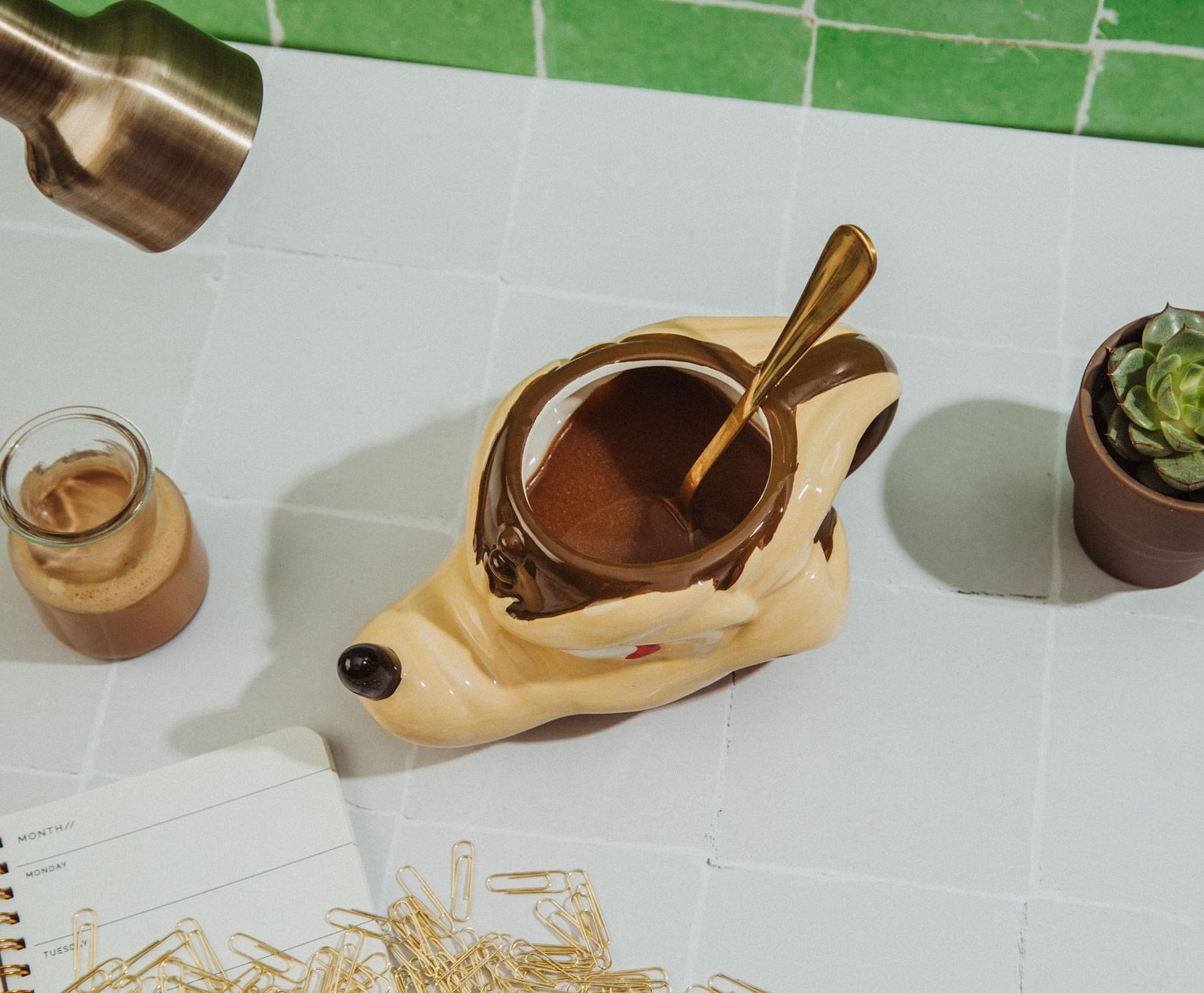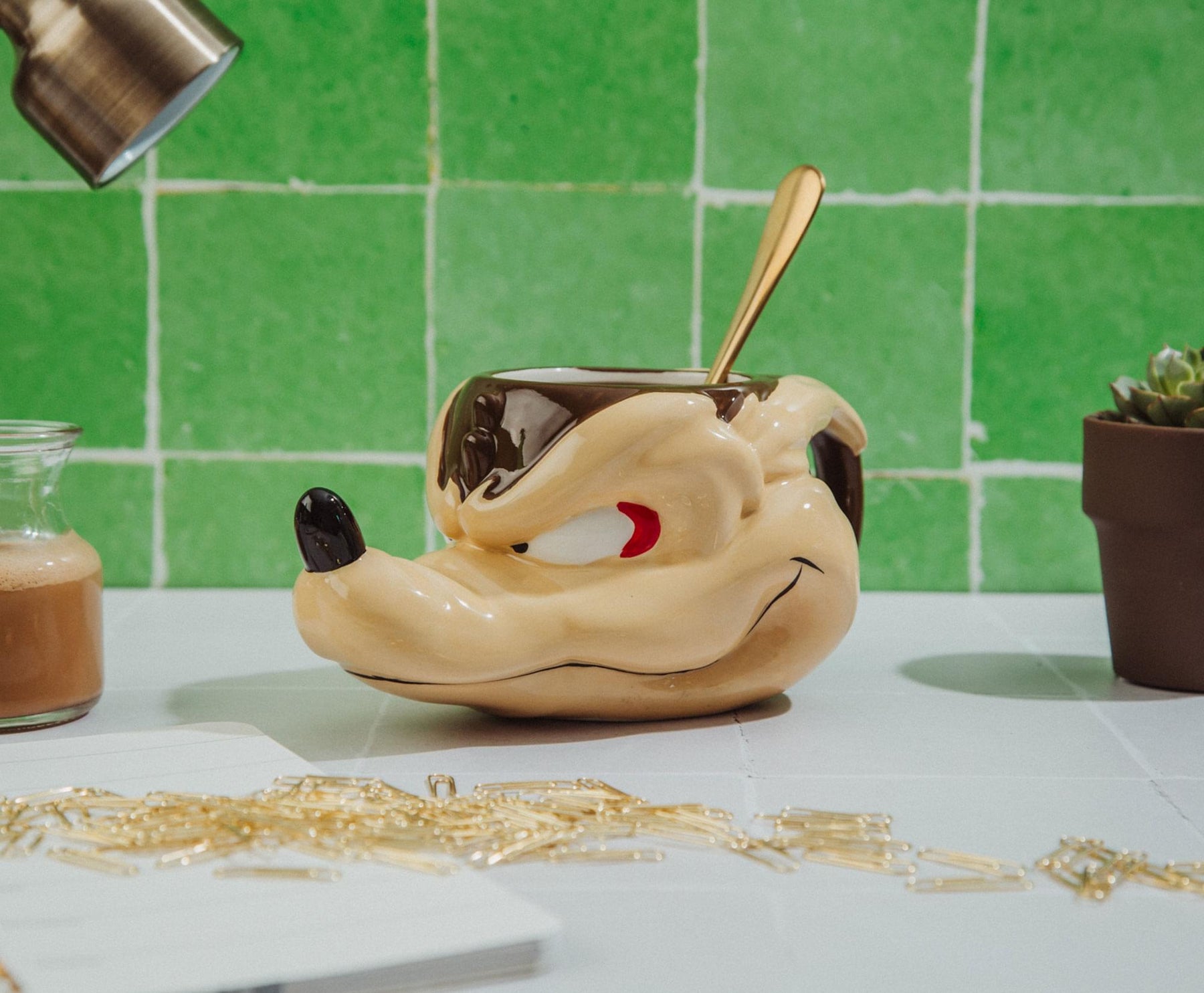 Looney Tunes Wile E. Coyote Sculpted Ceramic Mug | Holds 20 Ounces
READY, SET, ZOOM: Your latest shipment from ACME has arrived in the form of this exclusive sculpted mug featuring the face of the relentless Wile E. Coyote. This clever coyote has a few ideas he'd like to run past you.
SELF-PROCLAIMED SUPER GENIUS: Wile E. Coyote is always on the hunt, and now the Looney Tunes legend can tag along on your next dastardly scheme with this 3D sculpted mug. Preferably involving a meal of the fowl variety.
SHARE A CUP WITH A COYOTE: This coffee cup holds approximately 20 ounces of your favorite hot or cold beverage. Just what you need for enjoying a liquid refreshment while you plan your next trap to catch that evasive Road Runner.
THE FINEST FROM ACME: Hope your catapult has a cup holder. This BPA-free ceramic mug is made for long-lasting use to accompany all of your amazing traps. For the best care, hand-wash only. Not suitable for dishwasher or microwave.
OFFICIAL LOONEY TUNES COLLECTIBLE: We're sure it's going to work next time. Pick yourself up and try again with this officially licensed Looney Tunes sculpted mug in the shape of that master of disaster, Wile E. Coyote.
IF AT FIRST YOU DON'T SUCCEED, TRY, TRY AGAIN
Share a morning brew with ACME's best customer using this exclusive mug inspired by the classic Looney Tunes from Warner Bros.
It's just one bird, how hard could it be to catch? You have to applaud his tenacity. Wile E. Coyote's been trying to catch the Road Runner for over 70 years. Luckily, it'll be a lot easier for you to get your hands on this Super Genius in the form of this sculpted mug in the shape of his head.
Who knows? Maybe a few swigs will give you a bit of that stick-to-itiveness.
NOW YOU CAN JOIN THE FAST AND FURRY-OUS
This BPA-free ceramic mug is the perfect companion for plotting your next brilliant plan. Whether you're learning the fine art of tunnel painting or assembling a fool-proof gadget, this coffee cup will help things along. But maybe you should read over that instruction manual one more time.
Never, never, never give up with this officially licensed drinkware inspired by Looney Tunes' relentless optimist, Wile E. Coyote.
CARE INSTRUCTIONS
Hand-wash only
Not dishwasher safe
Not microwave safe