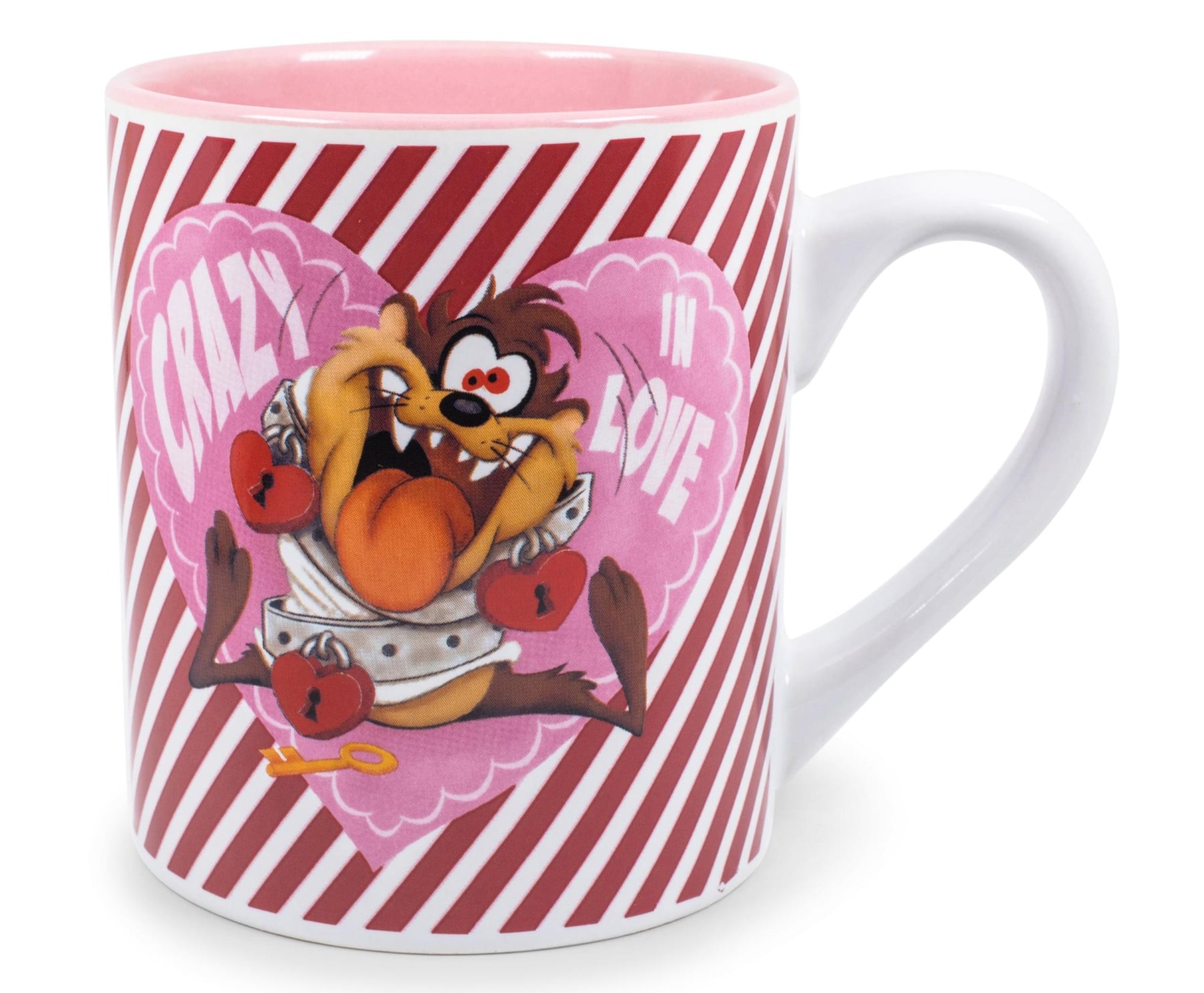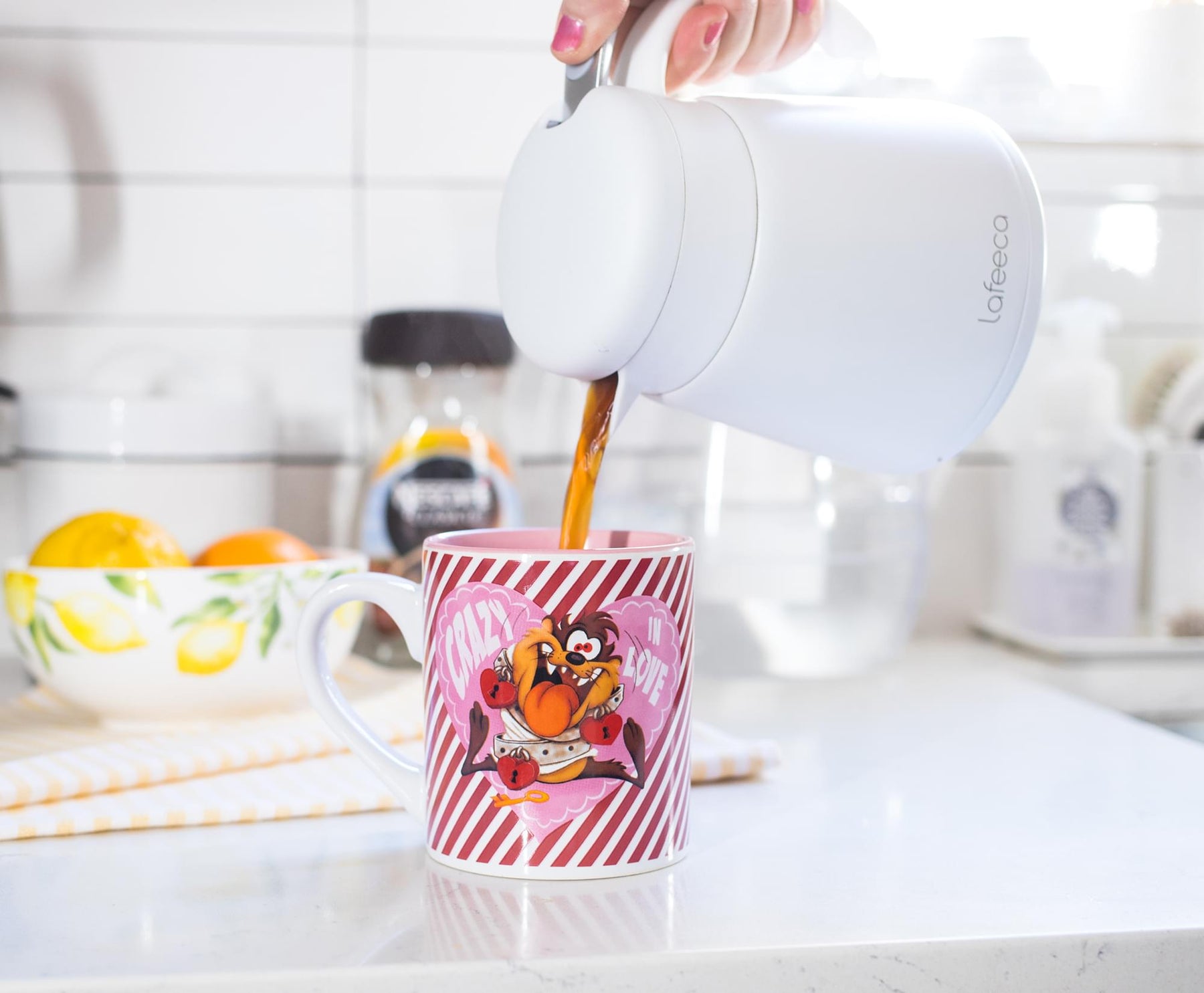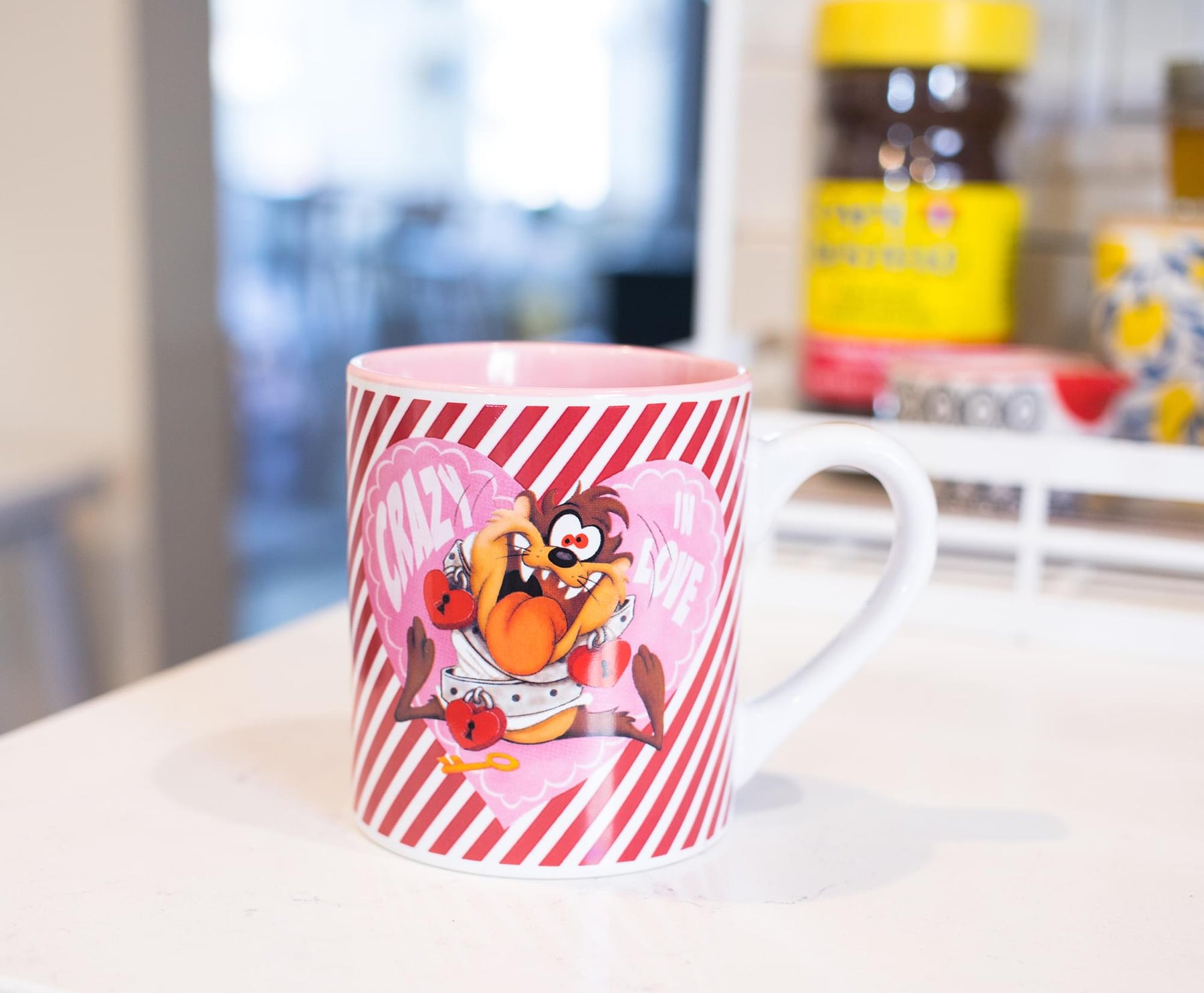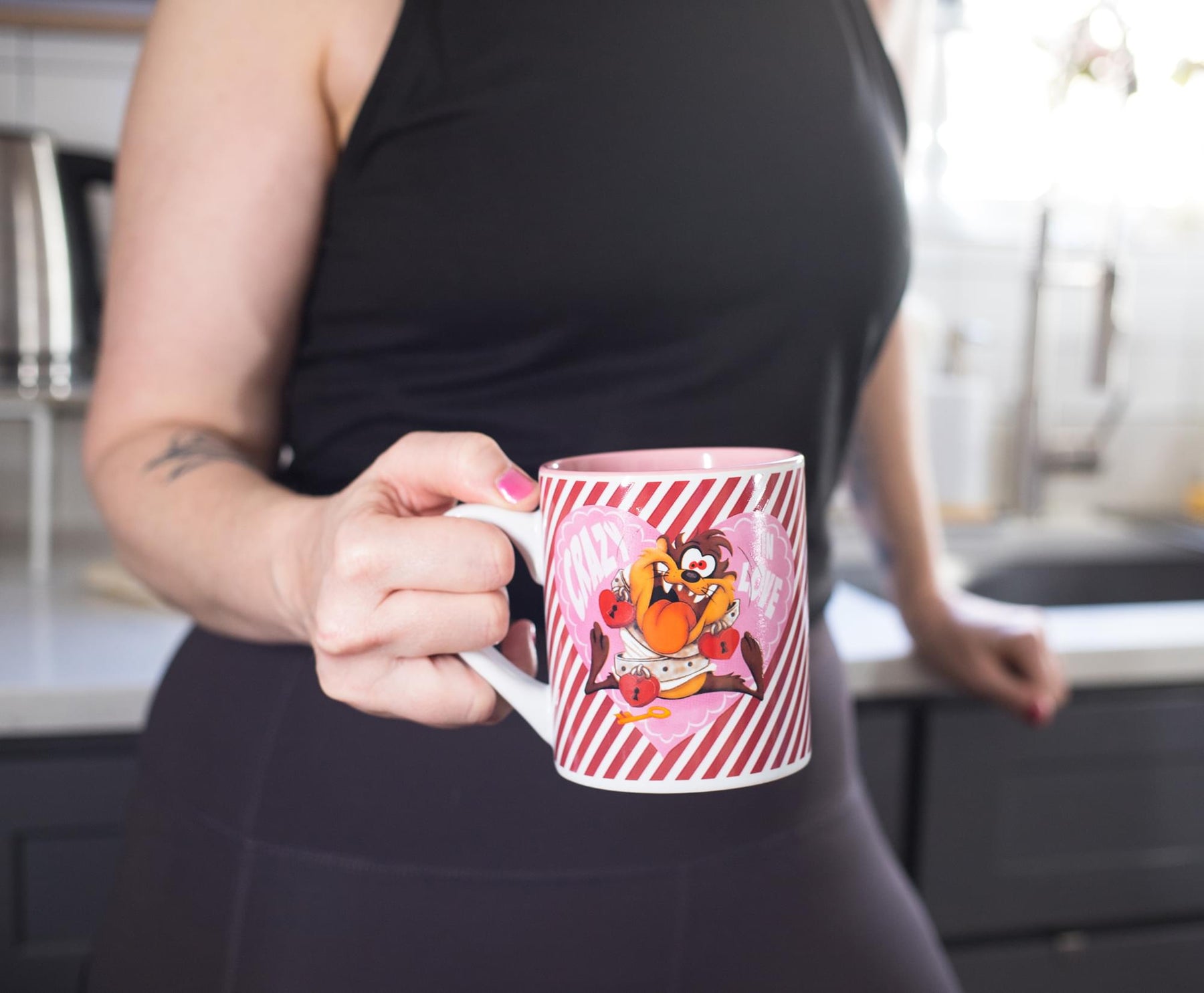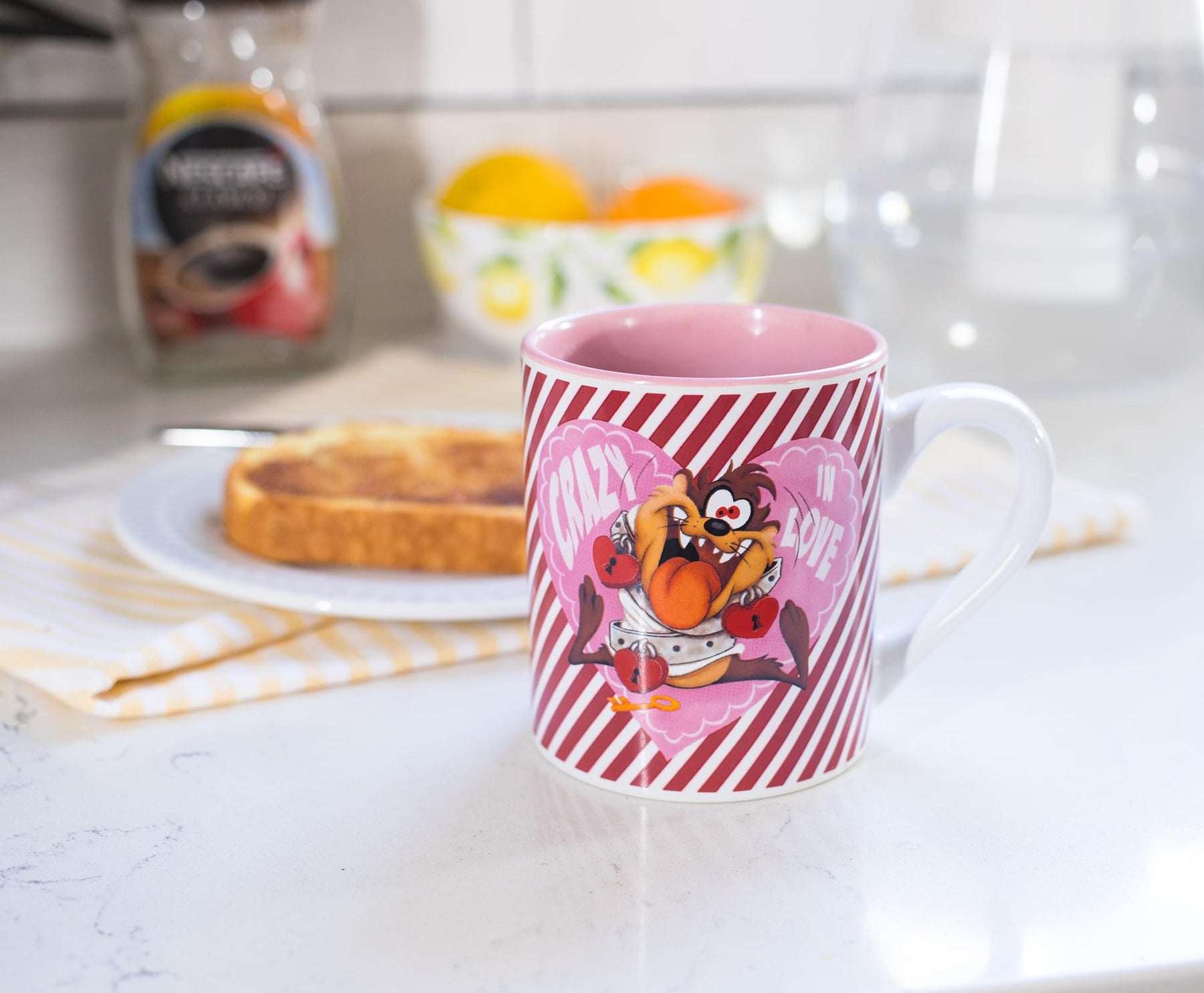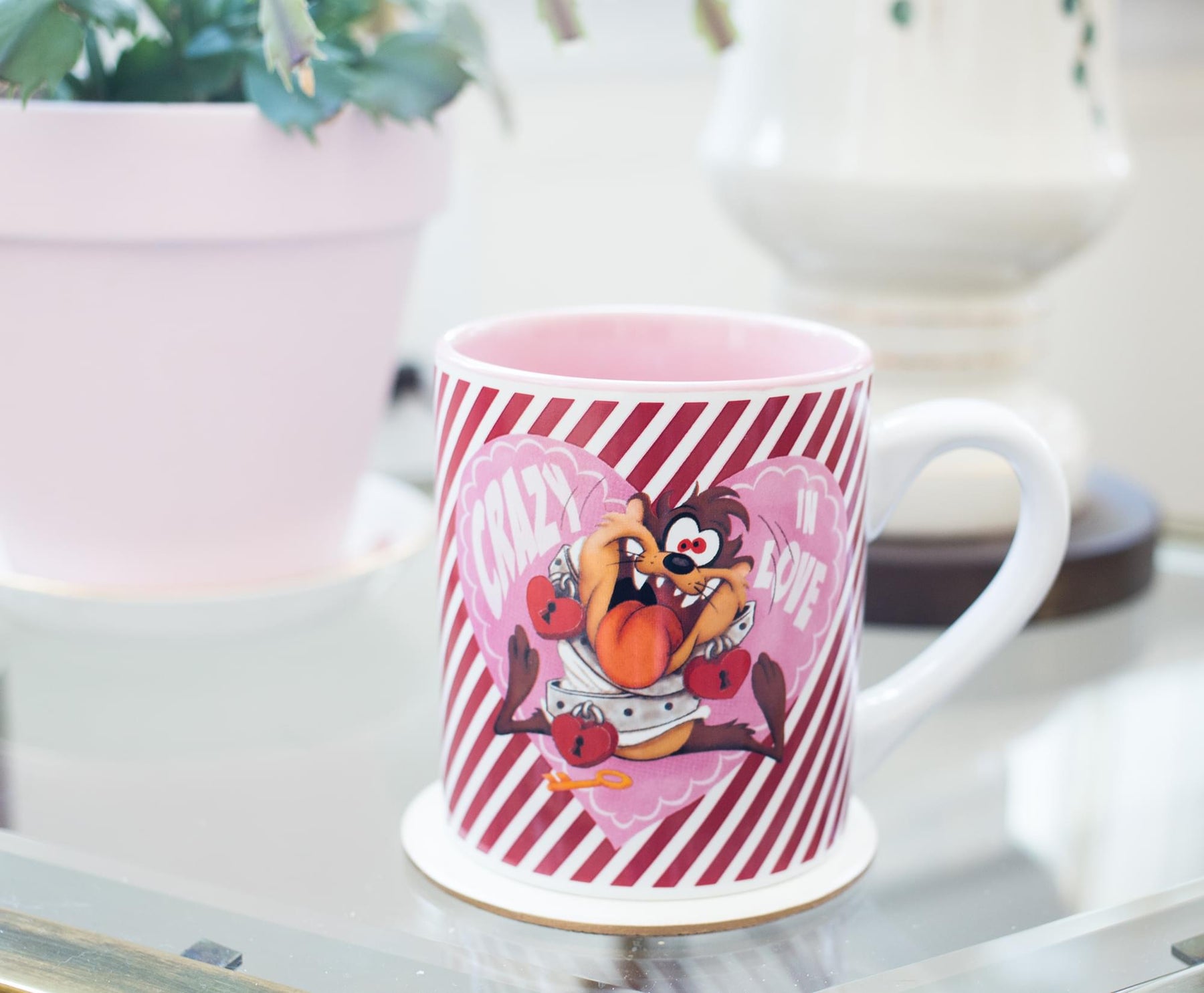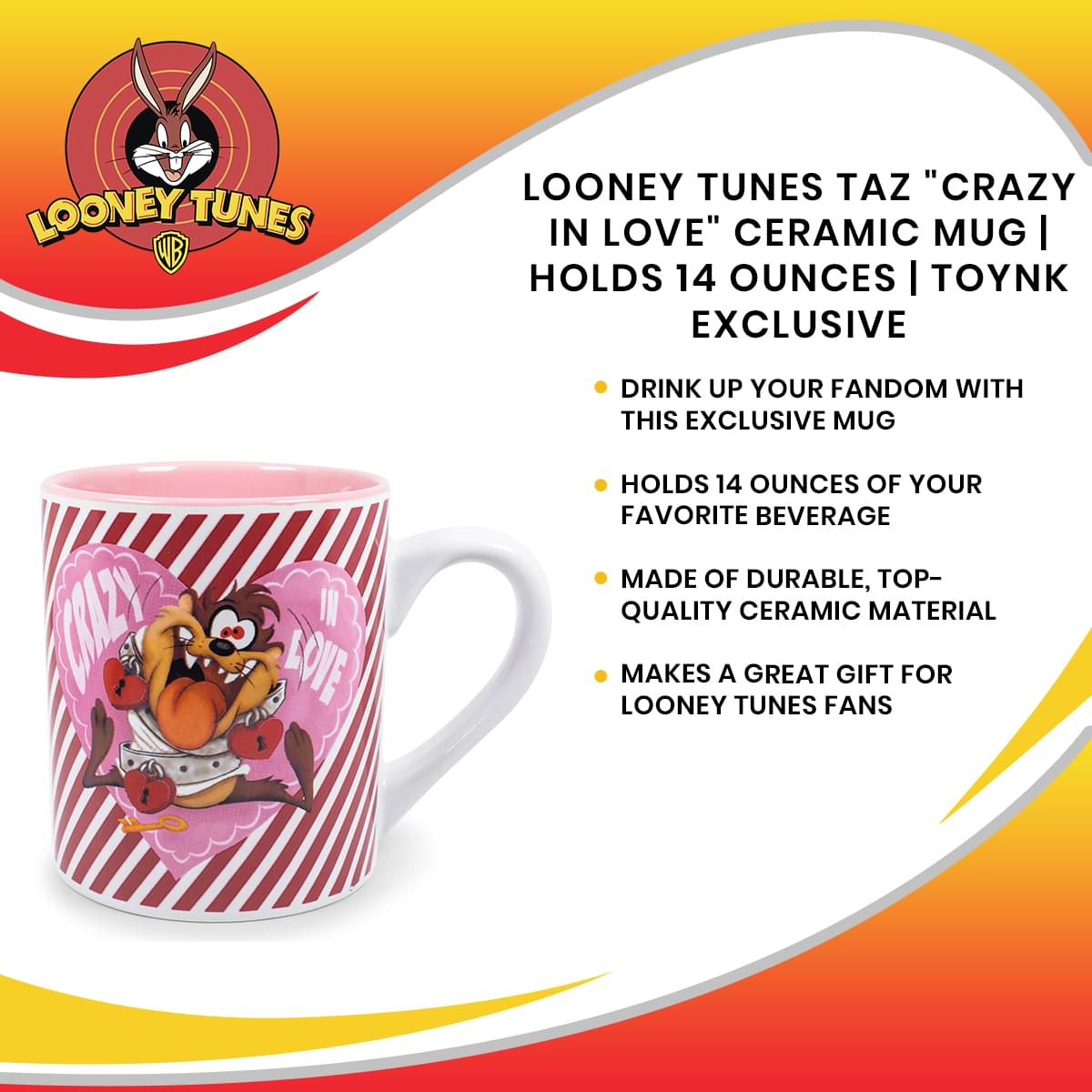 Looney Tunes Taz "Crazy In Love" Ceramic Mug | Holds 14 Ounces | Toynk Exclusive
Trendsetting Drinkware: Beware of the Tasmanian Devil! Known for devouring anything and everything, now the wild marsupial is dizzy with love. Enjoy a sip of romance with this exclusive Looney Tunes mug, featuring the tornado-spinner Taz.
Romantic Design: This colorful mug features a candy stipe design and pink accents. The Tasmanian Devil is locked up in a strait-jacket, with a giant heart framing the love-struck Taz. This ravenous brute is "Crazy In Love" — literally!
Generous Size: Oversized coffee mug holds approximately 14 ounces of your favorite hot or cold beverage. Fill it up with lattes, cappuccinos, tea, and other tasty drinks. Features a sturdy design and large handle, ensuring a comfortable grip.
Premium Construction: Made of top-quality ceramic material, this BPA-free coffee mug is built to last through all of your cyclone-whirling adventures. Easy to maintain, it is suitable for both the microwave and top-shelf dishwasher.
Great For Gifting: This officially licensed Looney Tunes mug is perfect for fans of the short-tempered Tasmanian Devil. As a Toynk Online Exclusive, this oversized coffee mug makes a great addition to any home kitchen collection.
BEWARE OF THE TASMANIAN DEVIL
When you're in love, sometimes you can't control the urge to whirl around like a cyclone. Start making dust devils with this exclusive Tasmanian Devil coffee mug. Inspired by the popular Looney Tunes character, this collectible coffee mug features romantic styling and high-quality print graphics.
Love is in the air! The red-and-white candy stripe pattern is complemented with pink accents, creating a lovey-dovey design. A love-crazed Tasmanian Devil is featured in a strait-jacket with heart-shaped padlocks, along with the phrase "Crazy in Love."
DRINK UP YOUR FANDOM
You can enjoy up to 14 ounces of your favorite hot or cold beverage, including a sip of every Looney's preferred carbonated-energy drink Spargle. (It is even more energizing and addicting than love.)
Sturdy and durable, this BPA-free ceramic mug is designed to hold heat well and keep your drink at an ideal temperature. The large, easy-grip handle allows you to enjoy every last sip — even while creating dust devils. Whirl up your favorite beverage with this officially licensed Looney Tunes mug.
CARE INSTRUCTIONS
Easy to clean
Top-shelf dishwasher safe
Microwave safe
Read All About It on Our Blog
Trending Geek