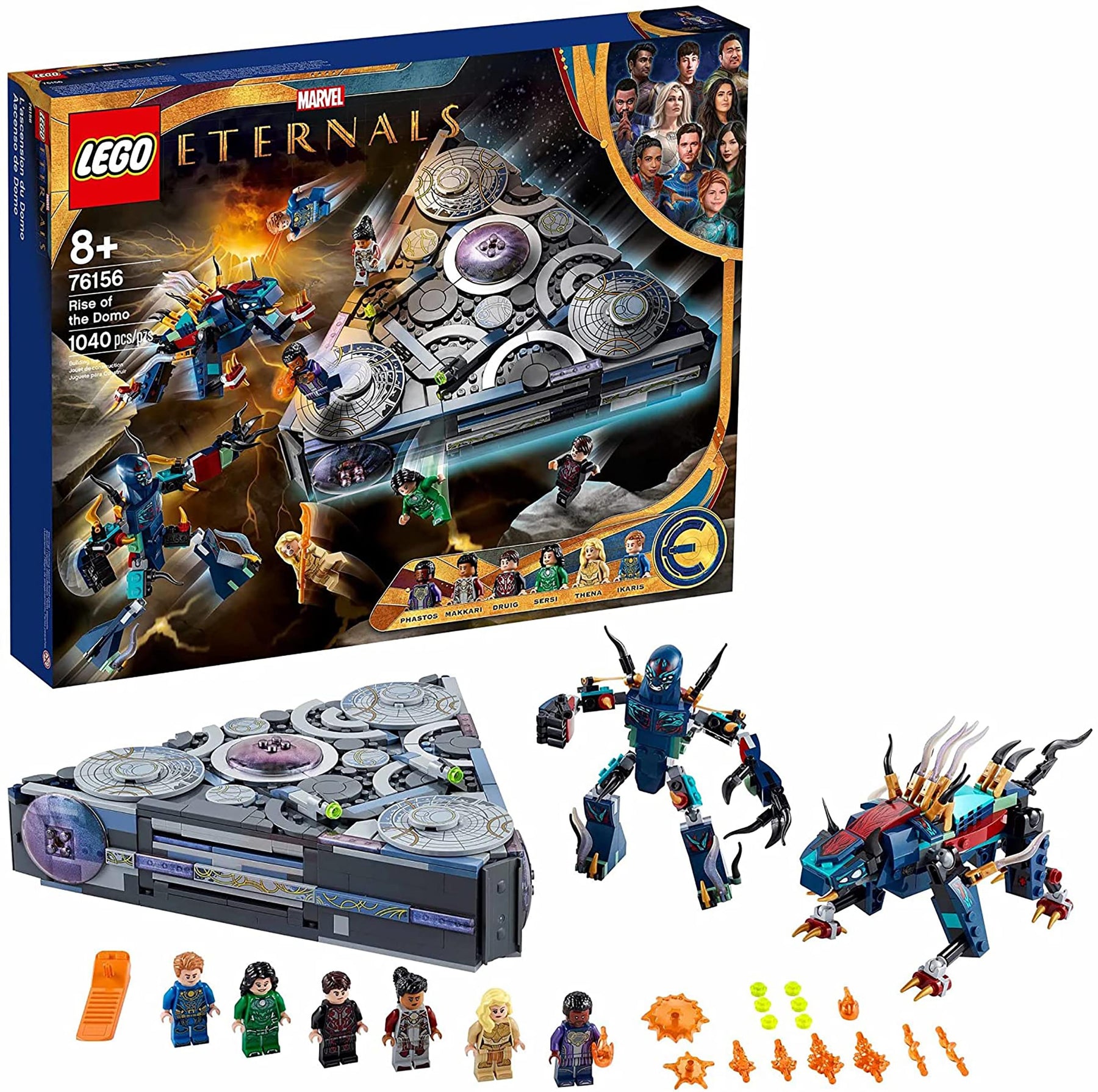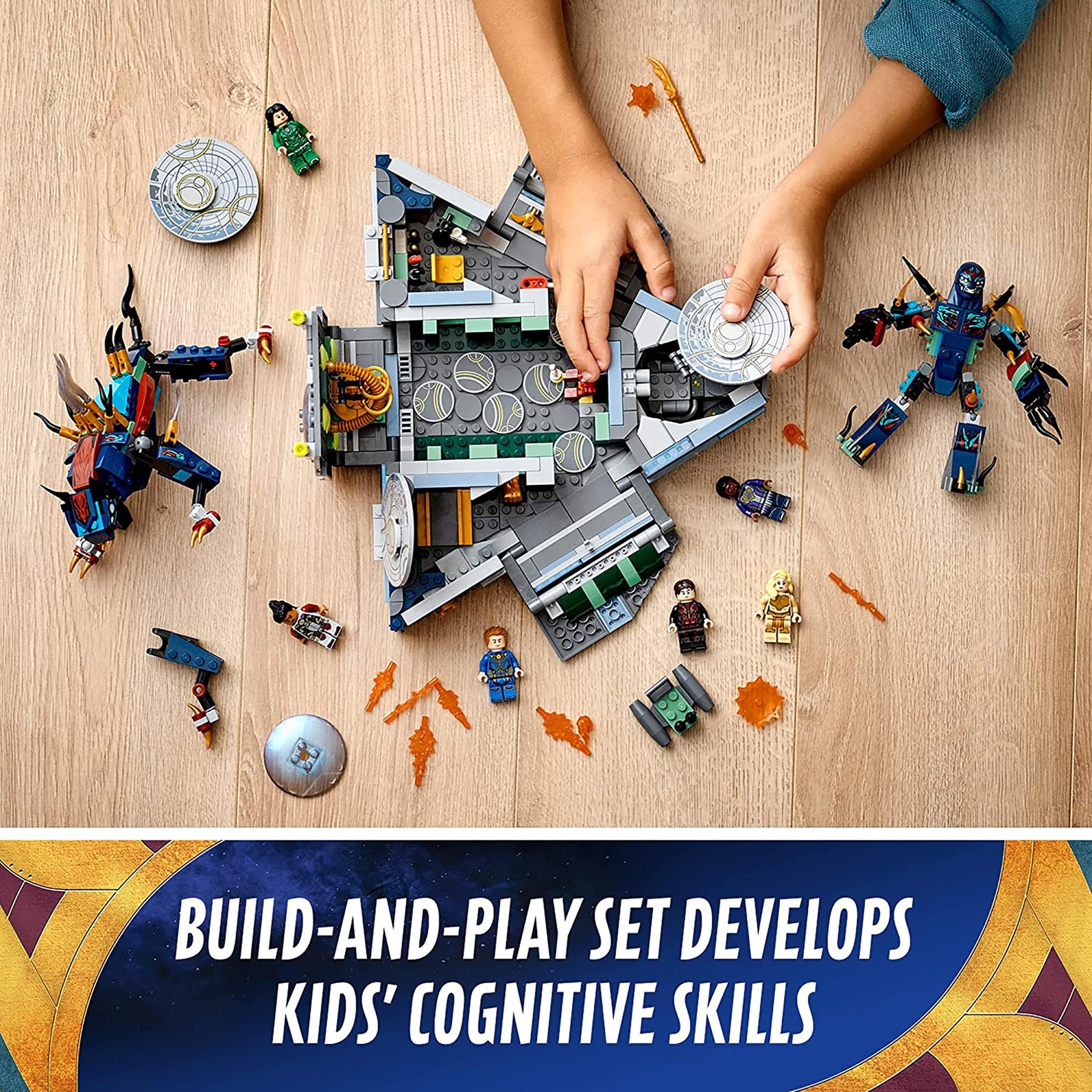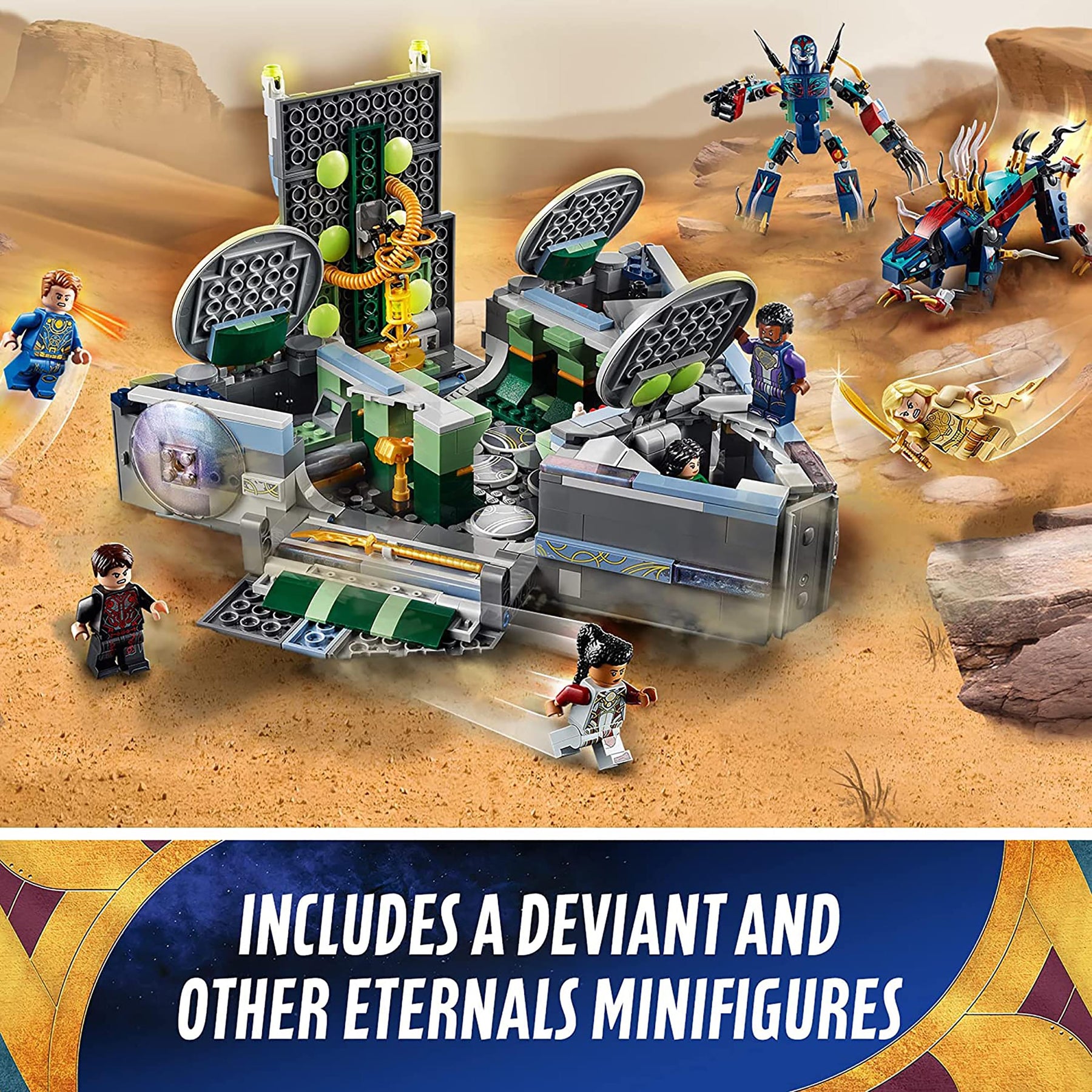 LEGO Super Heroes 76156 Eternals Rise of the Domo 1040 Piece Building Kit
LEGO SUPER HEROES: The LEGO Marvel Rise of the Domo (76156) building toy takes kids inside the Eternals' spaceship then lets them role-play endless battles with superhero minifigures and Deviant creatures.
1040 PIECES: Kids use their superhero skills in the final battle between the Eternals and the Deviants. The Eternals' spaceship, with its detailed interior, ensures the imaginative play will be out of this world!
FUN MINIFIGURES: Includes 6 minifigures – Makkari, Ikaris, Thena, Sersi and the exclusive Druig and Phastos – 2 Deviant action figures, including Kro, the Deviant leader, a spaceship, weapons and accessories.
DIMENSIONS: With The Eternals' spaceship measuring over 8" (22cm) long, LEGO Marvel Rise of the Domo gives kids imaginative superhero action on an epic scale – and looks amazing in any youngster's bedroom.
GREAT GIFT IDEA: Looking for a unique superhero building toy for kids? This LEGO Marvel The Eternals set, with its cool minifigures, winged Deviant figure and superhero action, makes a great gift for kids aged 7+.
LEGO Marvel Rise of the Domo (76156) lets kids explore the detailed interior of the Eternals' spaceship then recreate the final battle with 6 superhero minifigures and 2 evil Deviants. Spaceship building toy and superhero battles If you're looking for a new toy for a youngster, they'll love this warship battle playset. Kids join 6 Eternals – Makkari, Ikaris, Thena, Sersi, Druig and Phastos – and explore their amazing spaceship. The 3 sides lift open to give access to the cockpit, weapons room, laboratory and more. But when the evil leader of the Deviants arrives with his accomplice, kids must use the spaceship to overcome the Deviants! If you're buying for a minifigure fan, this is the only LEGO playset to feature the Druig and Phastos minifigures! Marvel Studios' The Eternals playsets – Top superhero toys LEGO Marvel The Eternals brick building toys are action playsets with cool minifigures that inspire young imaginations and make ideal Christmas and birthday gifts.