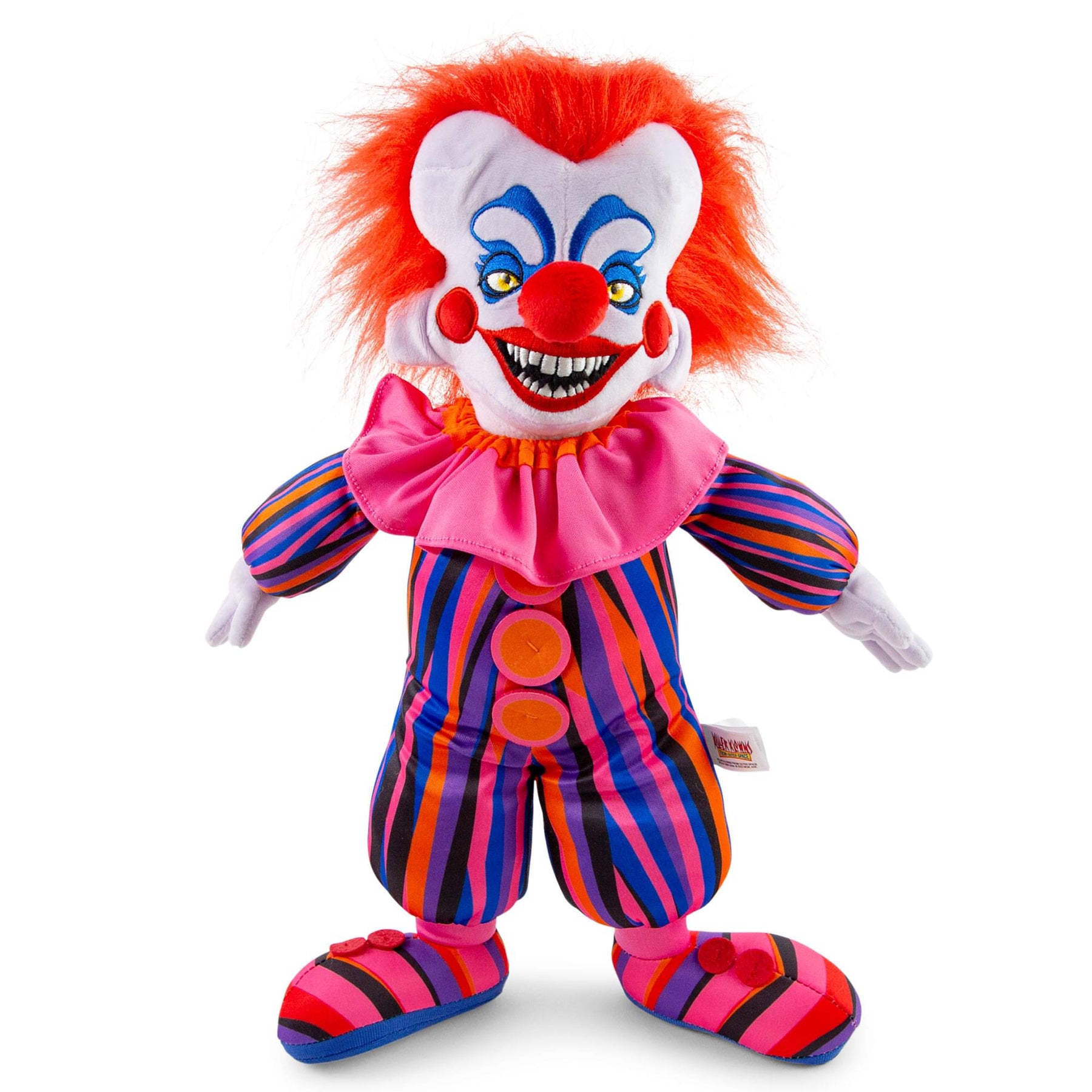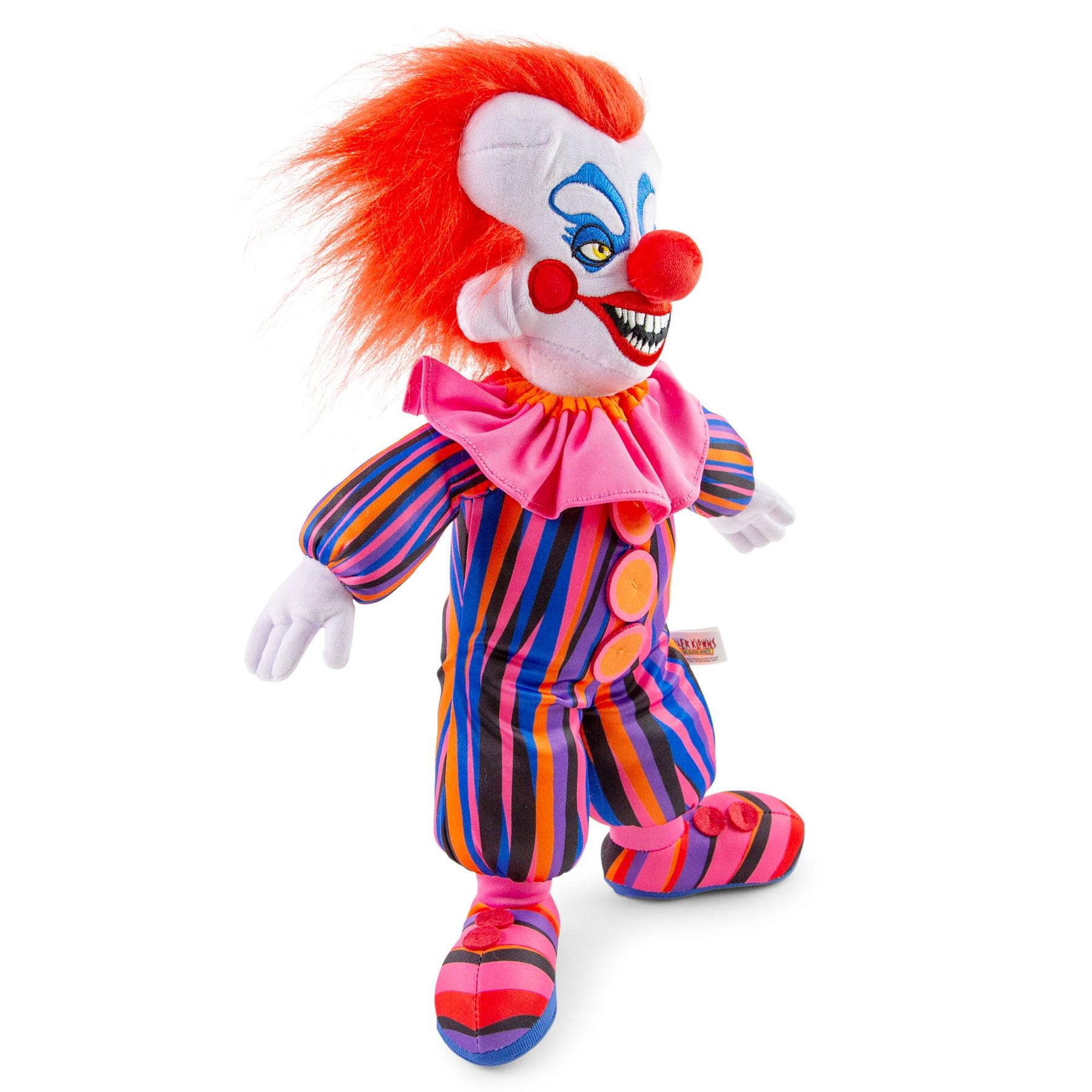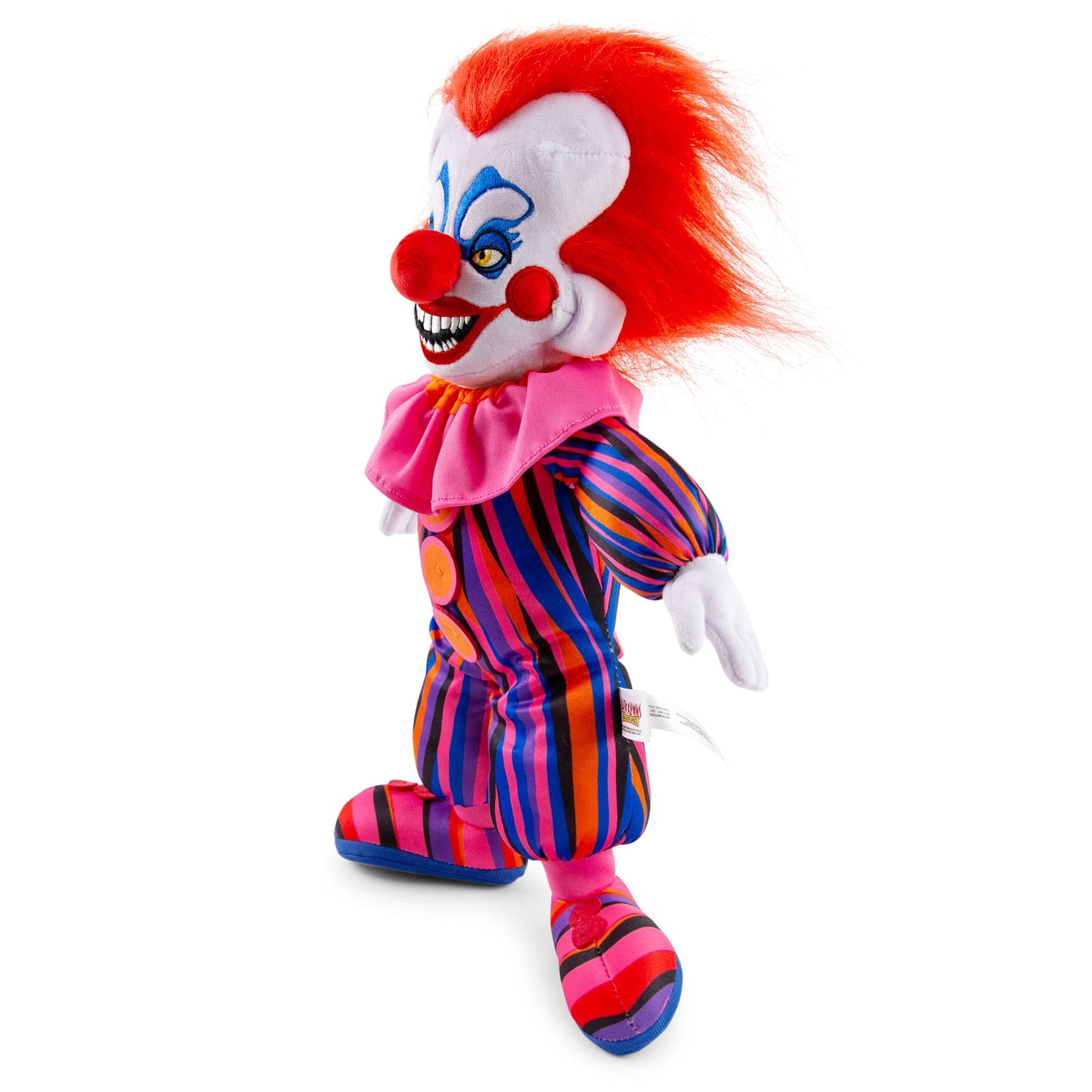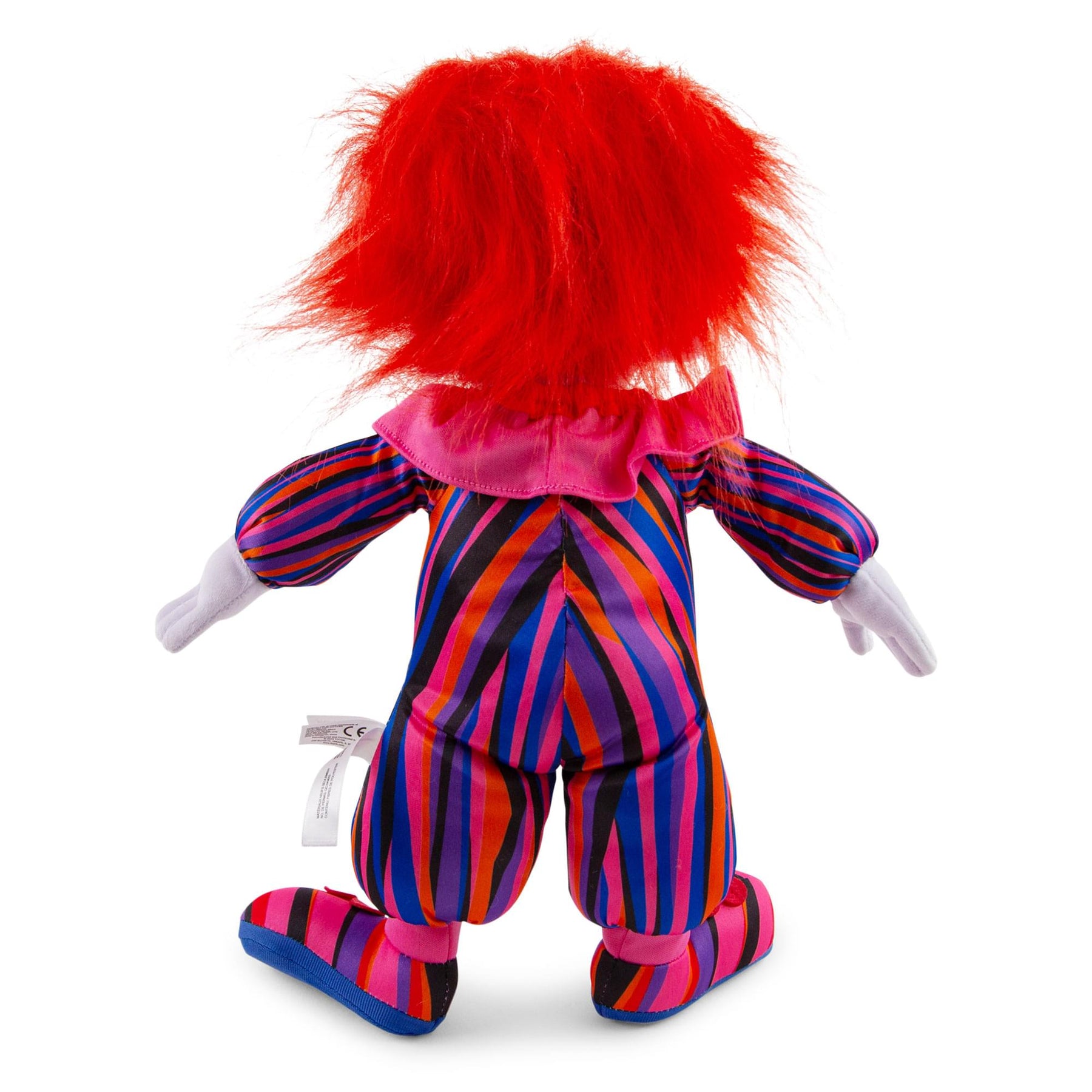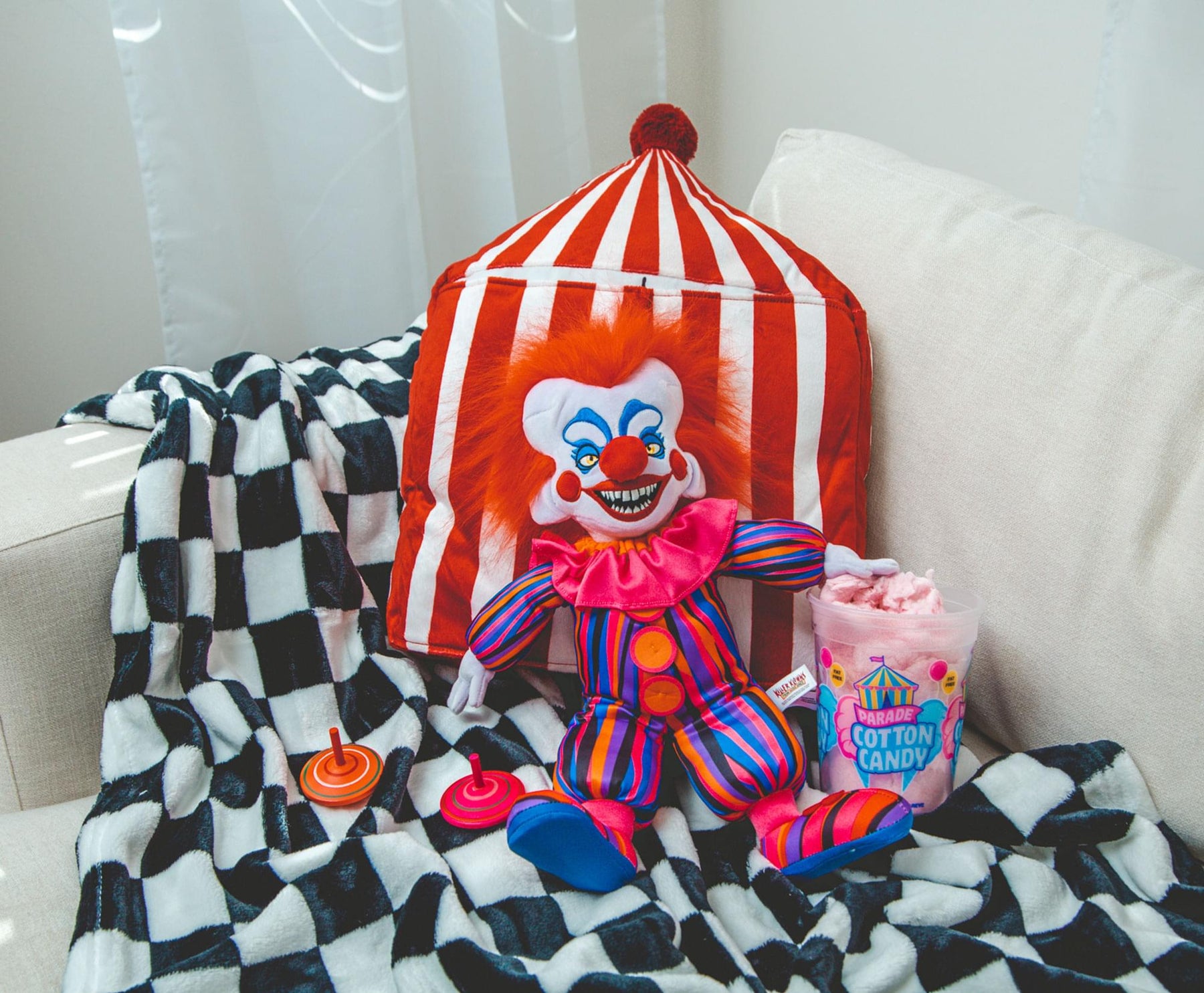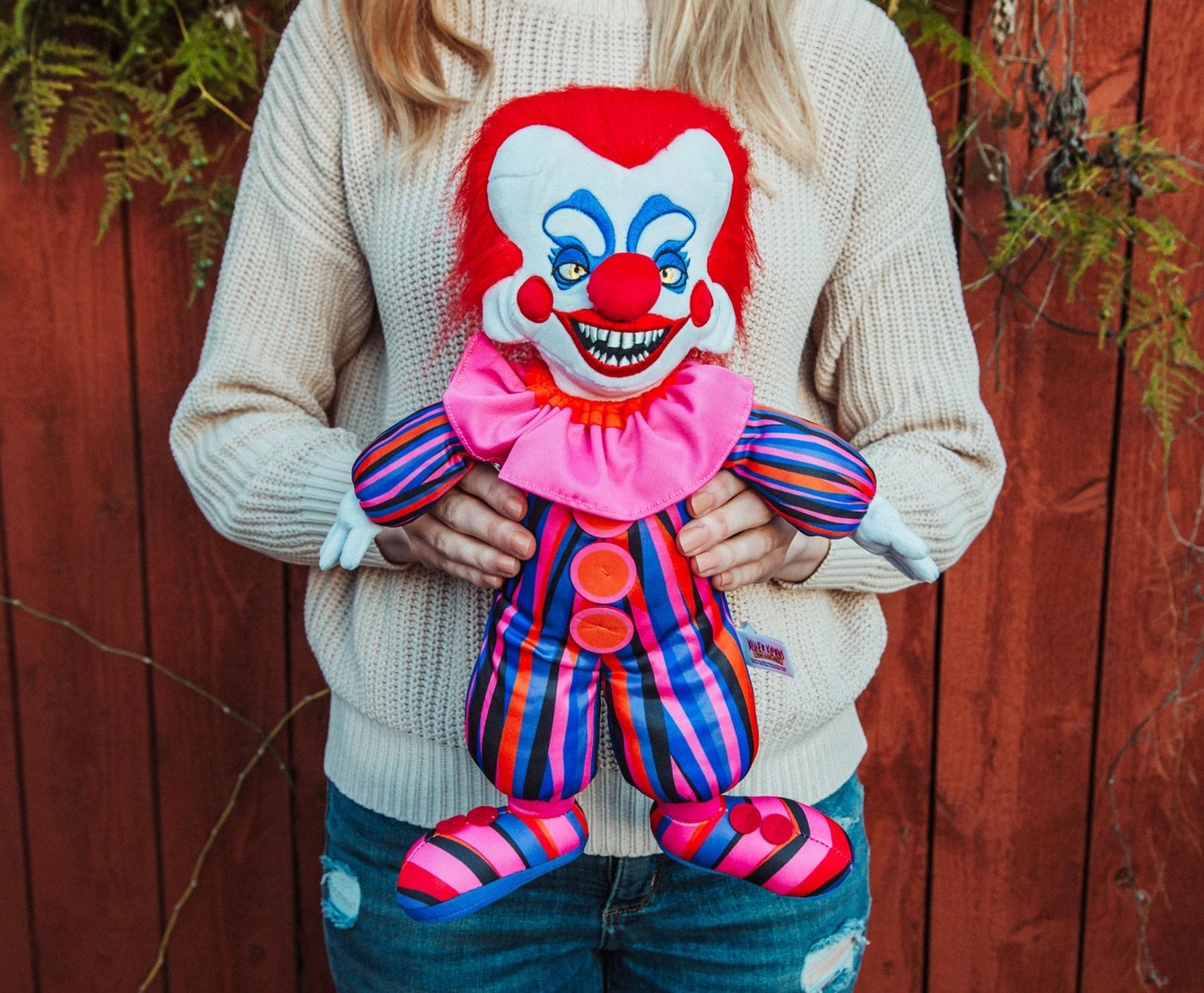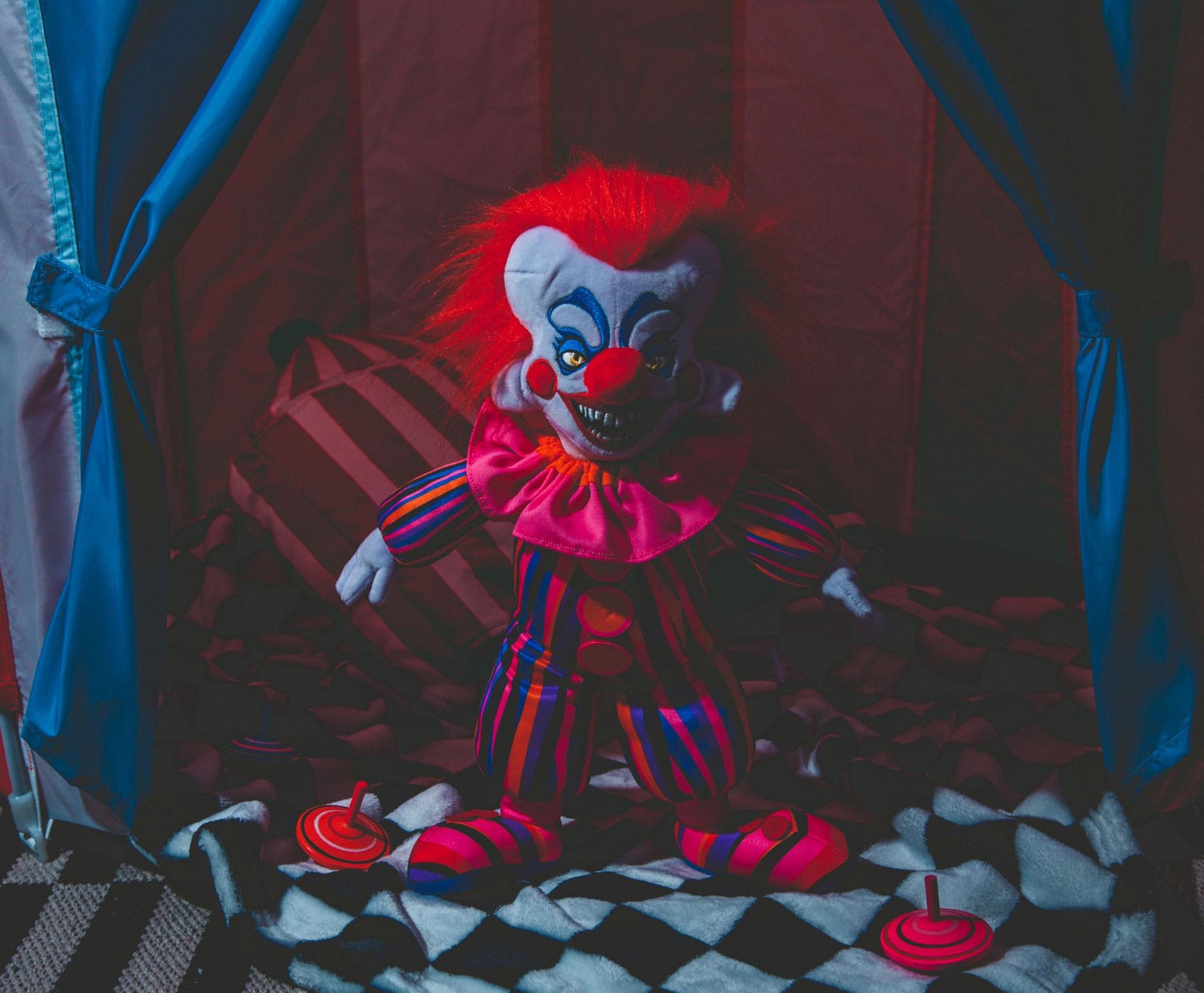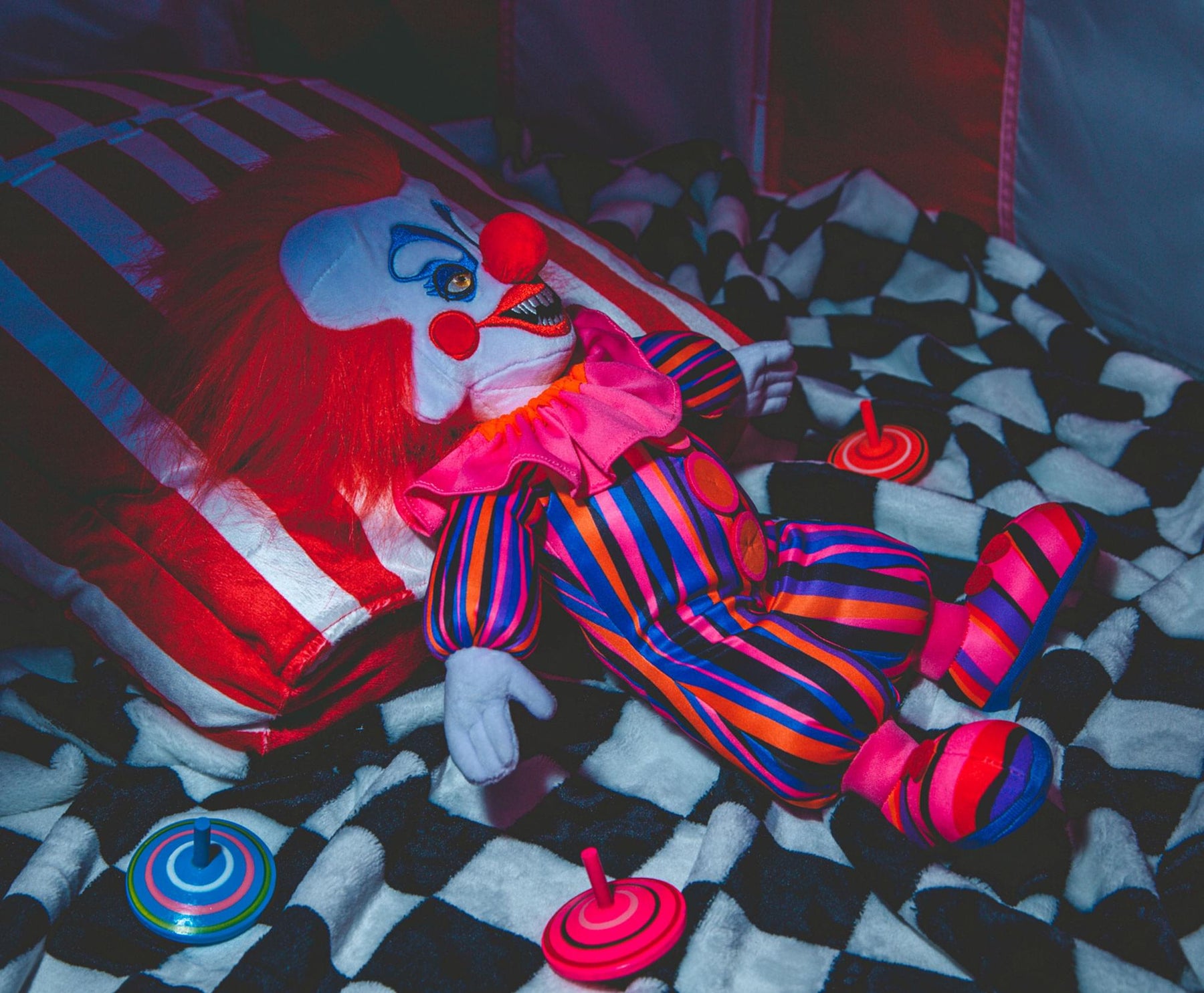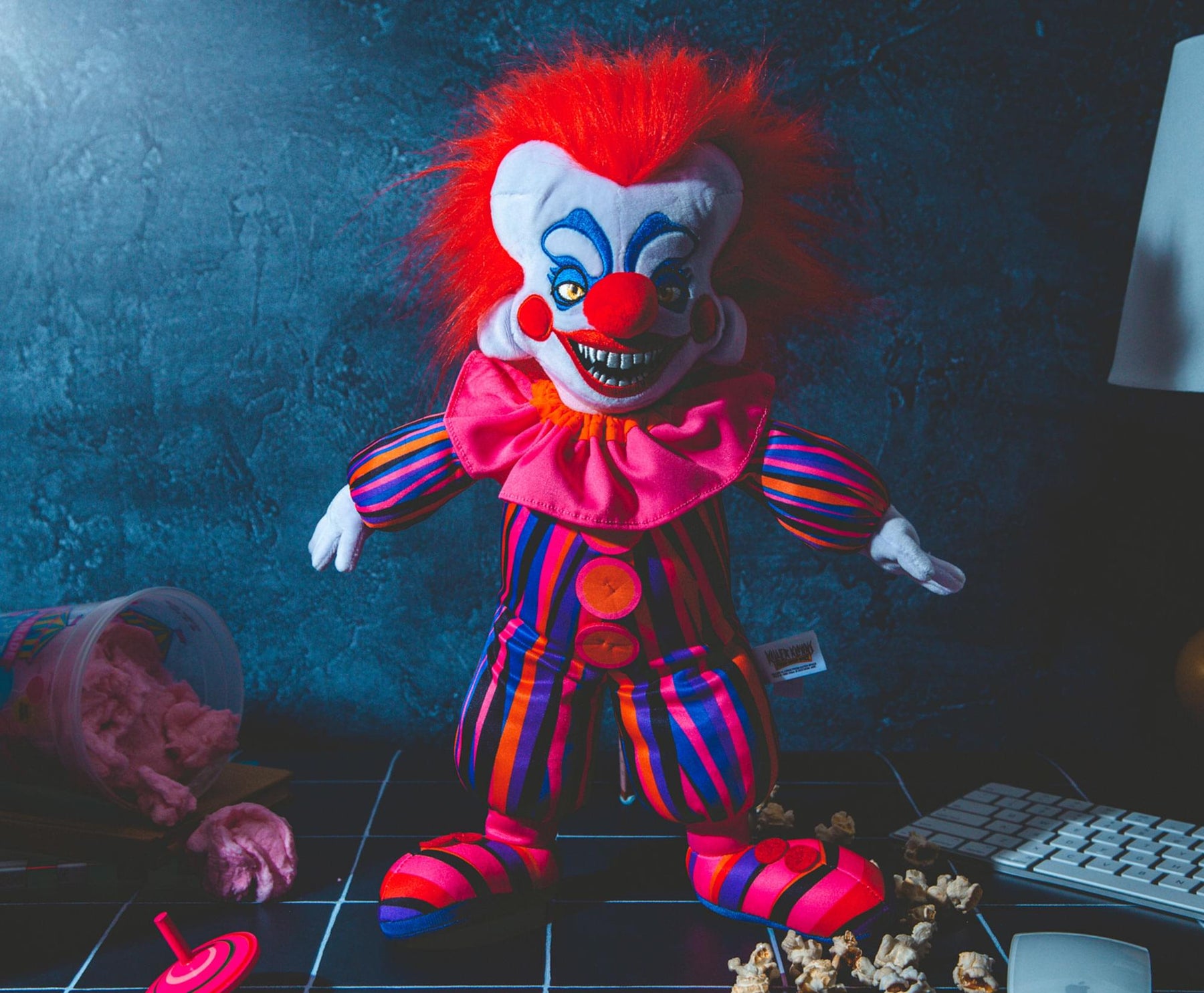 Killer Klowns From Outer Space 14-Inch Collector Plush Toy | Rudy
UNEXPECTED VISITORS: Don't be fooled, that's no storefront dummy. The circus is coming to town, starring this exclusive collector's plush featuring Rudy, one of the main antagonists in Killer Klowns From Outer Space.
INSPIRED BY THE ICONIC CHARACTER: Get ready for some cosmic mayhem with Rudy, arriving to Earth in plush form. The maniacal alien in a colorful striped costume has an embroidered toothy smile that surely means trouble.
NOT YOUR USUAL CIRCUS: The universe is a mysterious place with even stranger inhabitants. Start your own cosmic circus with this plush toy assortment that will have you recreating your favorite moments from the iconic horror comedy.
THE KLOWN ARMY'S FINEST: This is one Klown you definitely don't want to hug. Rudy measures approximately 14 inches tall, from the bottoms of his colorful shoes up to his frizzy hair. For the best care, surface clean only.
OFFICIAL KILLER KLOWNS COLLECTIBLE: Get out the popcorn for some bloody entertainment. It's all fun and games with this officially licensed Rudy plushie inspired by the '80s cult classic Killer Klowns from Outer Space.
WE'RE NOT CLOWNING AROUND
Balloona! Rudy is here to invade Earth, and he's bringing a whole extraterrestrial circus with him.
The bloodthirsty alien with a penchant for popcorn appears as this exclusive collector's plush inspired by the Killer Klowns from Outer Space. Things are sure to get crazy with Rudy around, whose striped suit, vibrant faux hair, and sadistic grin are sure to catch the attention of some unsuspecting circus-goers.
BIG TOP, BIG SHOES, BIG TEETH
You don't want to cross this blood-sucking extraterrestrial, who has arrived to deliver some deadly entertainment to the inhabitants of Crescent Cove. Rudy looks as disturbing as he originally appeared in the '80s cult classic horror comedy, reimagined as this premium plush toy assortment that's fixed with a permanent smile (and not the friendly kind).
You're welcome aboard the Big Top spaceship with this officially licensed collectible from the Killer Klowns From Outer Space.
Read All About It on Our Blog
Trending Geek