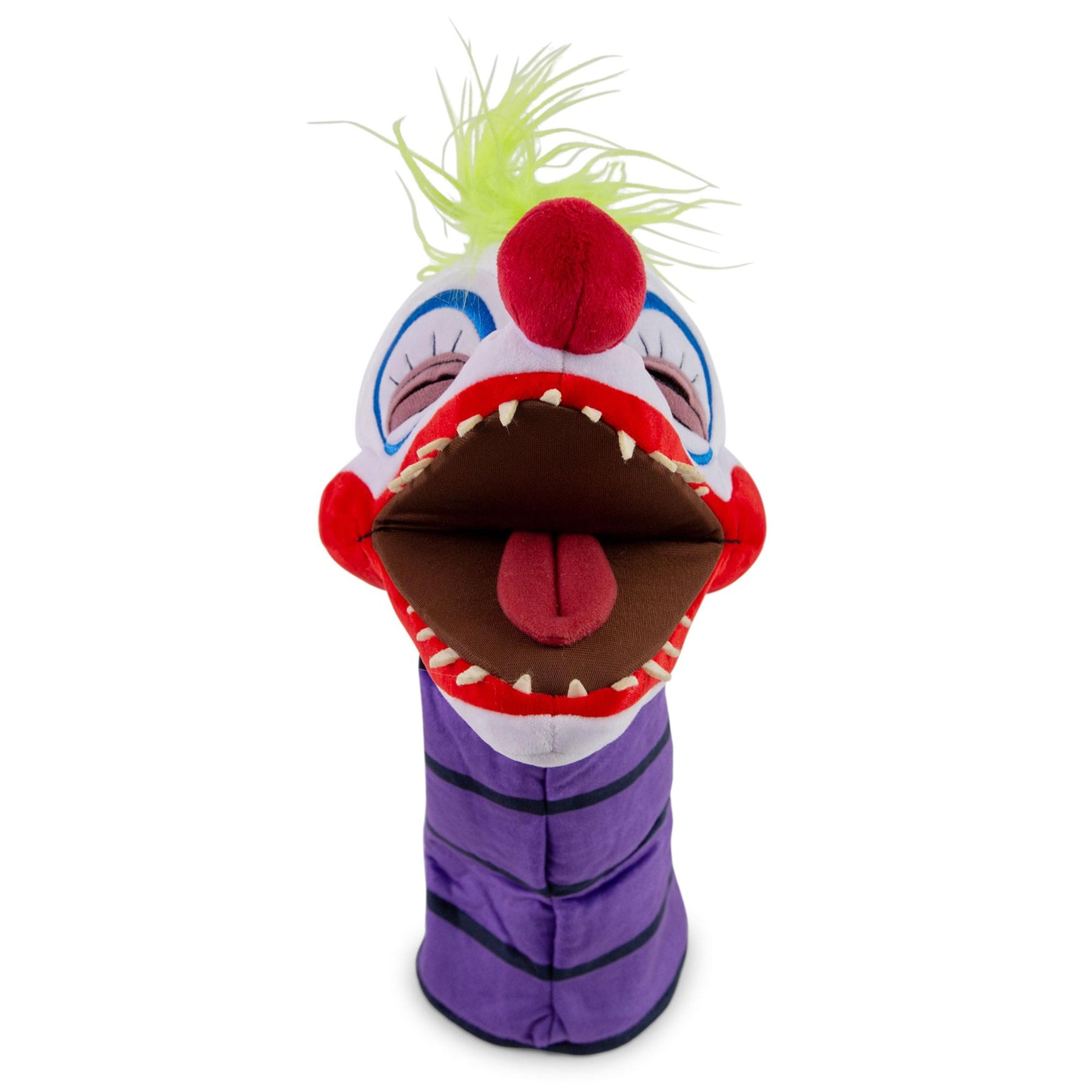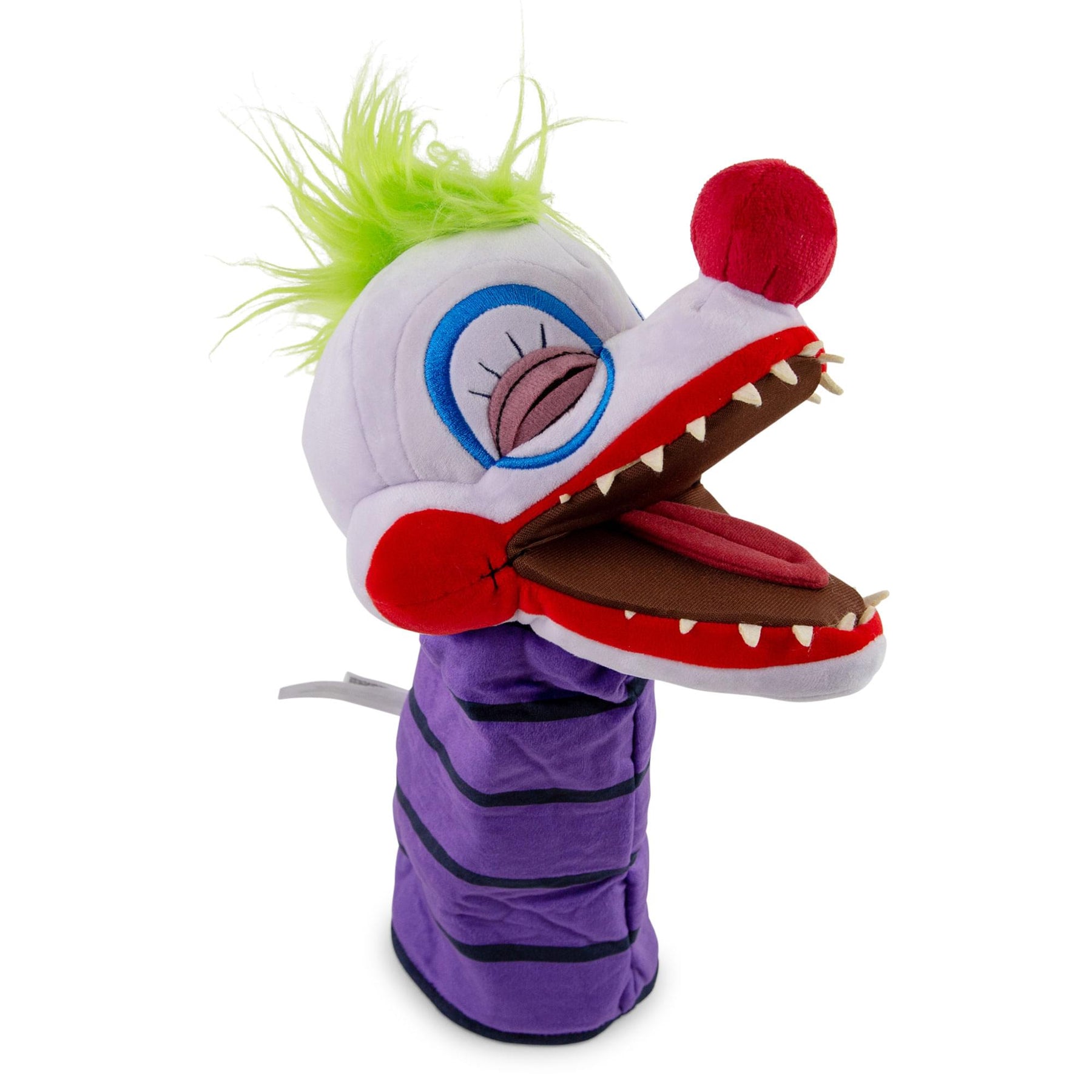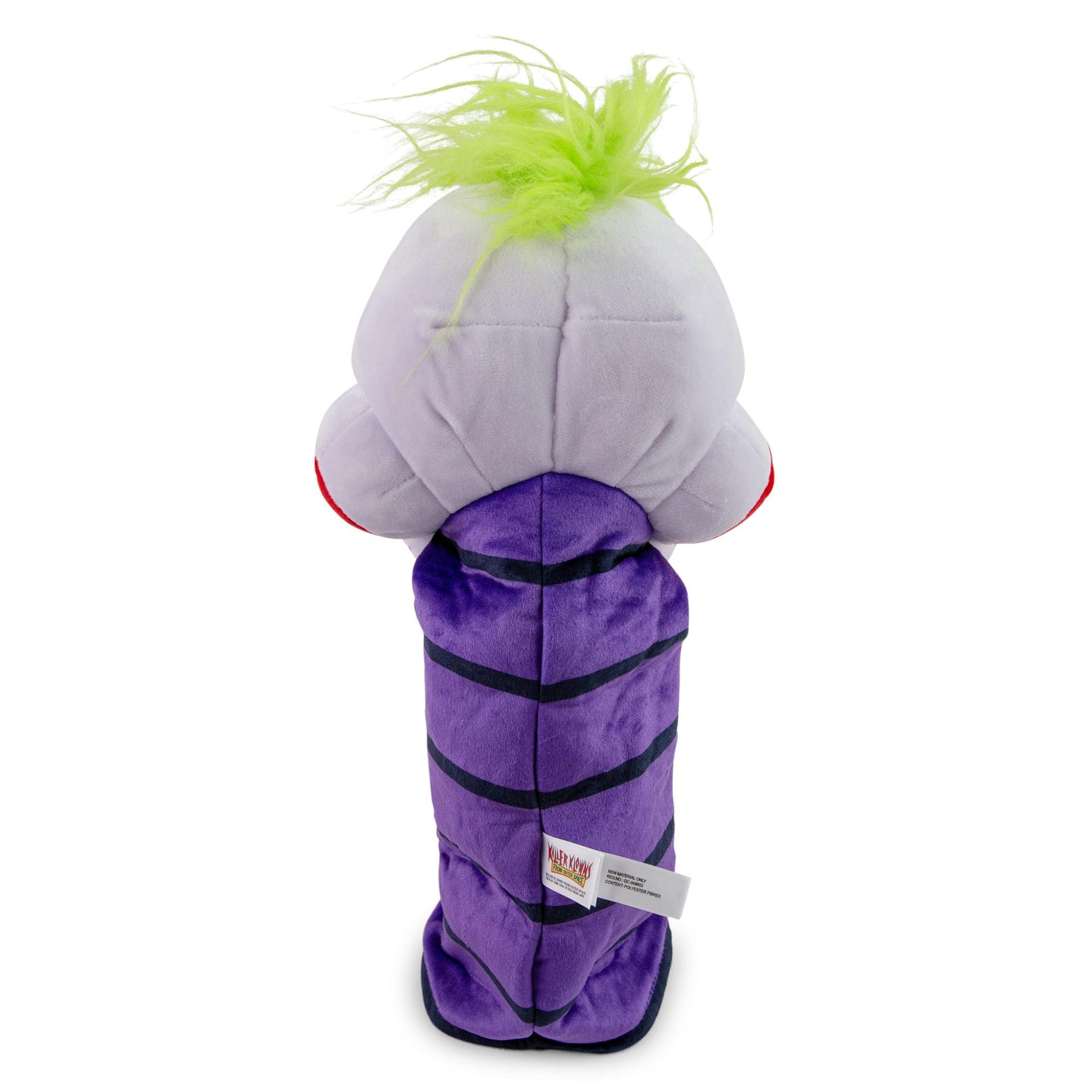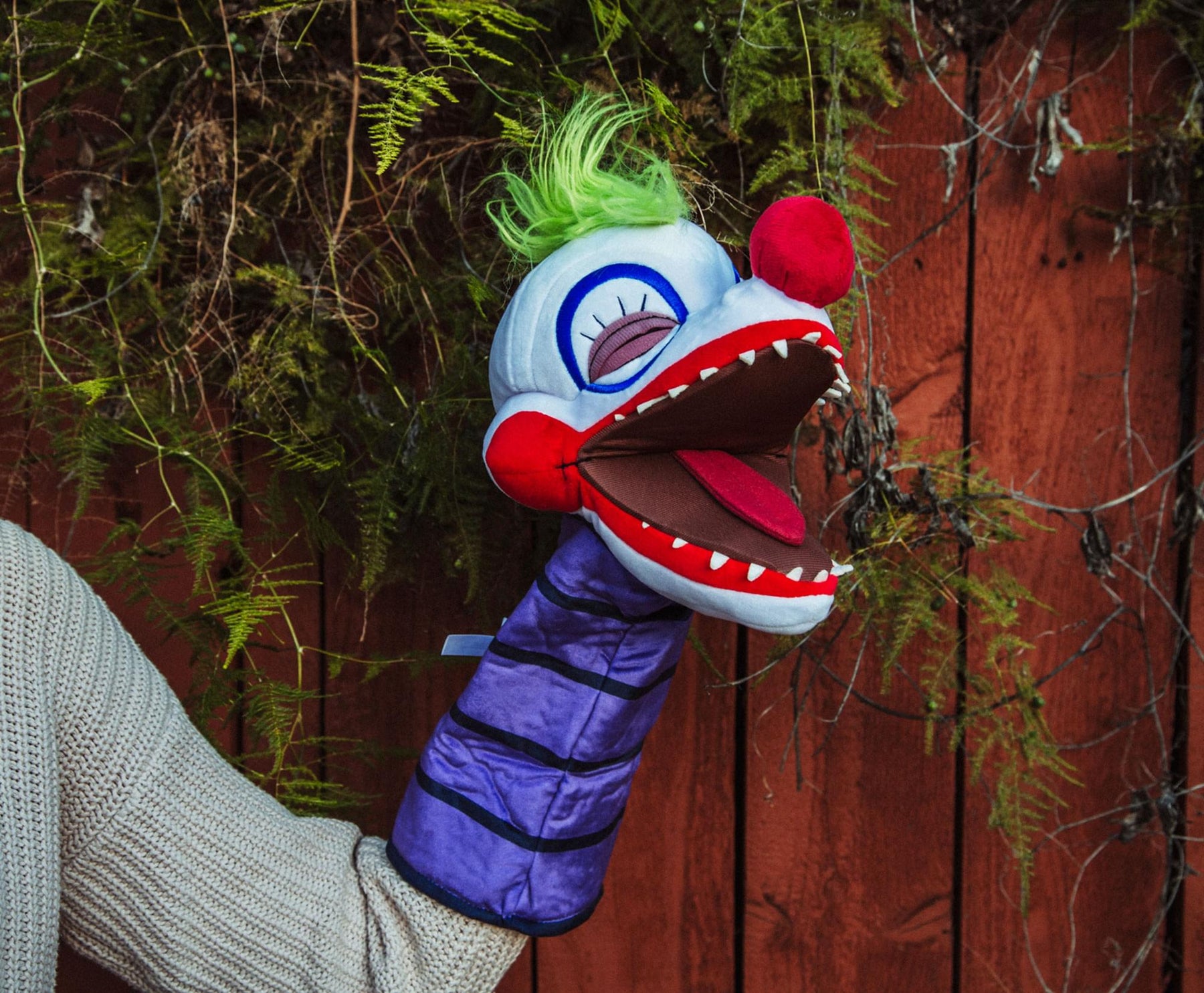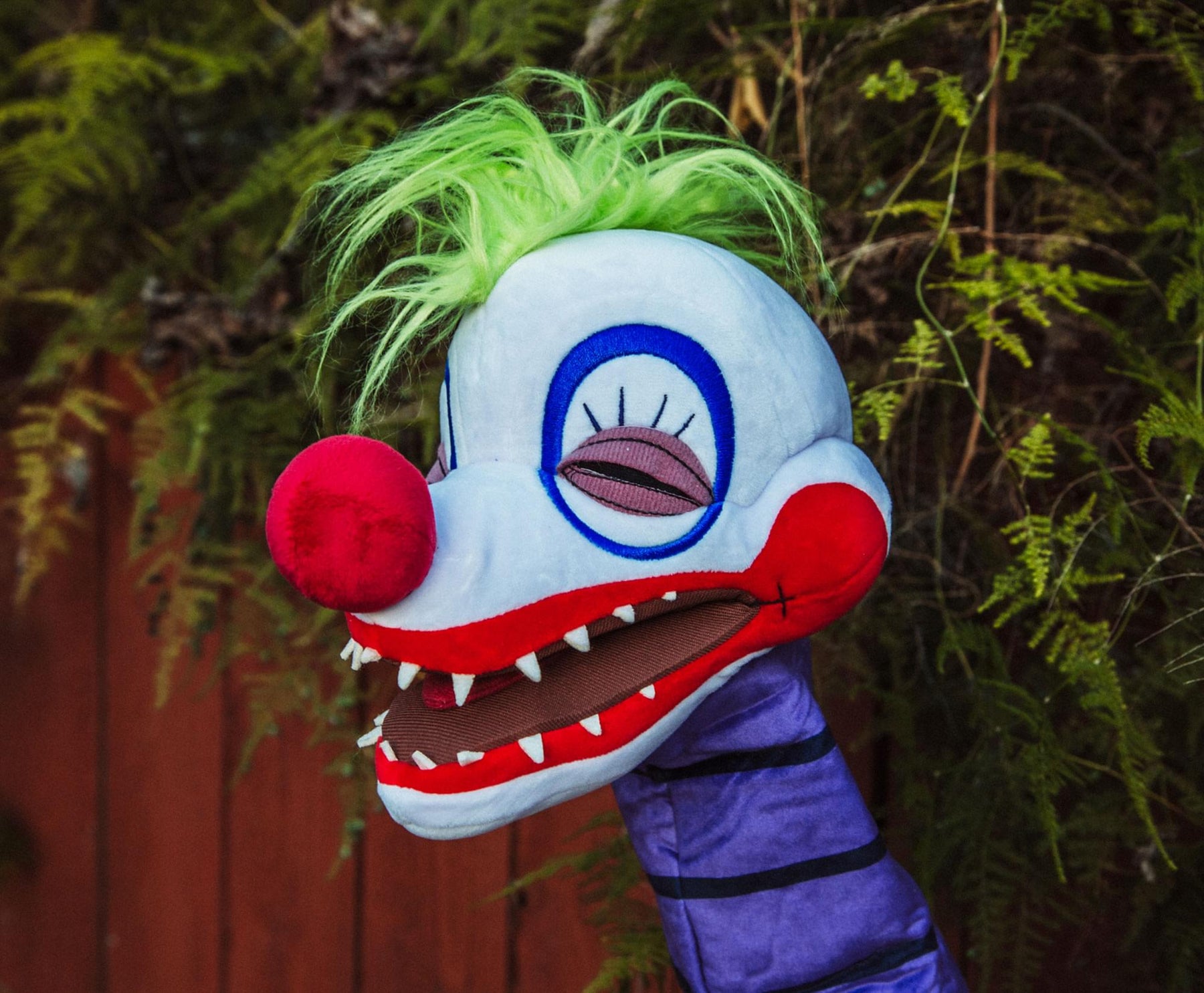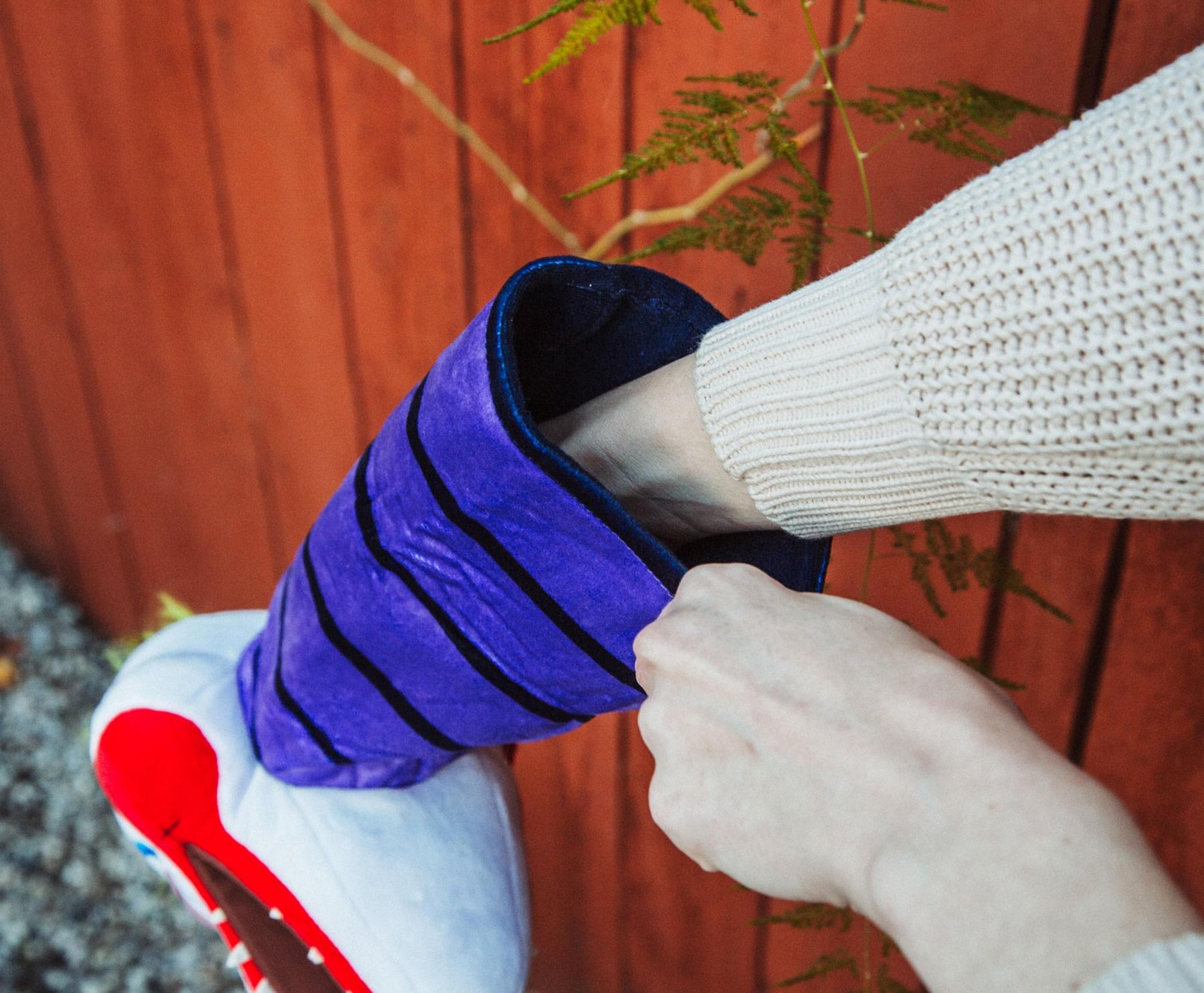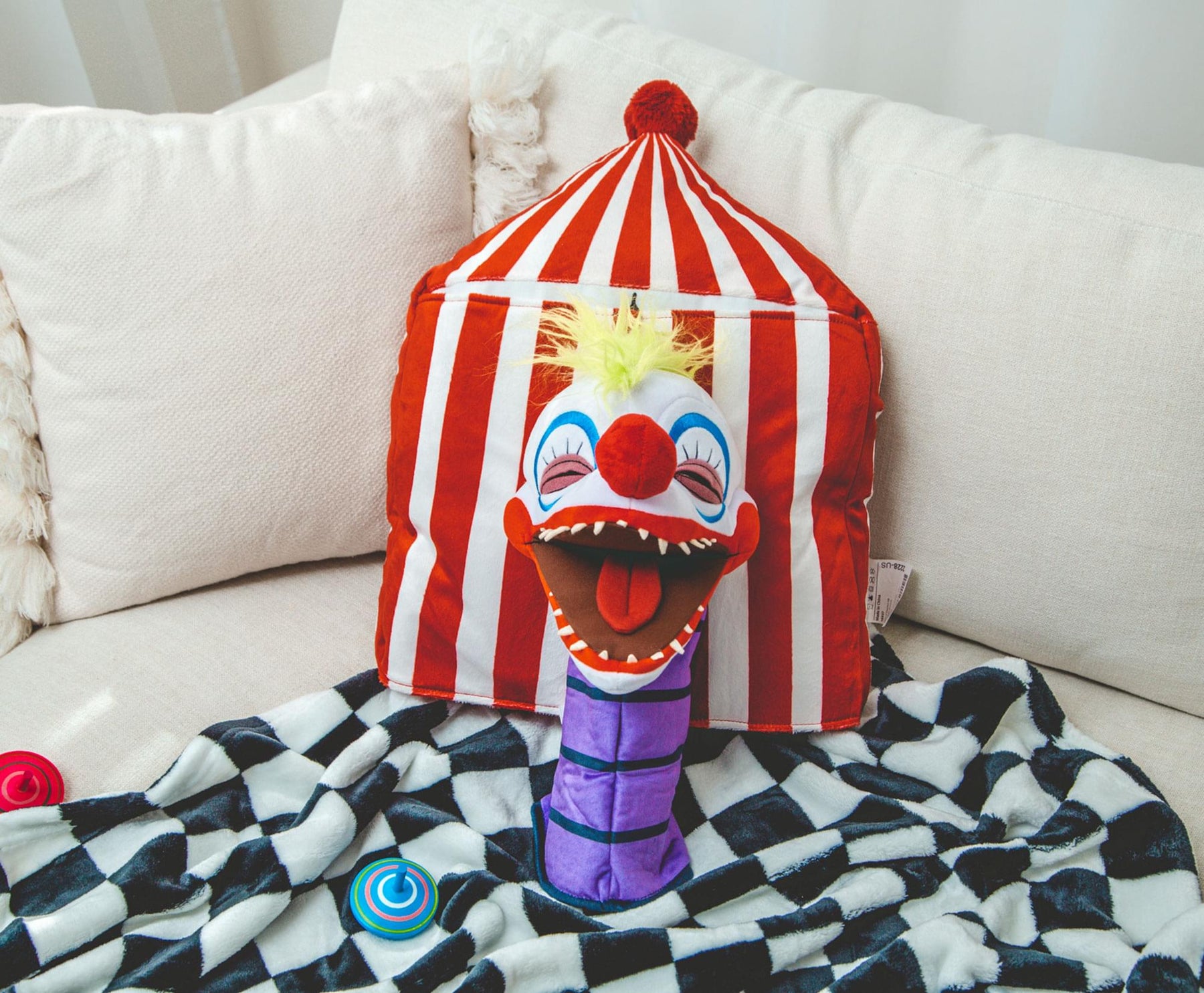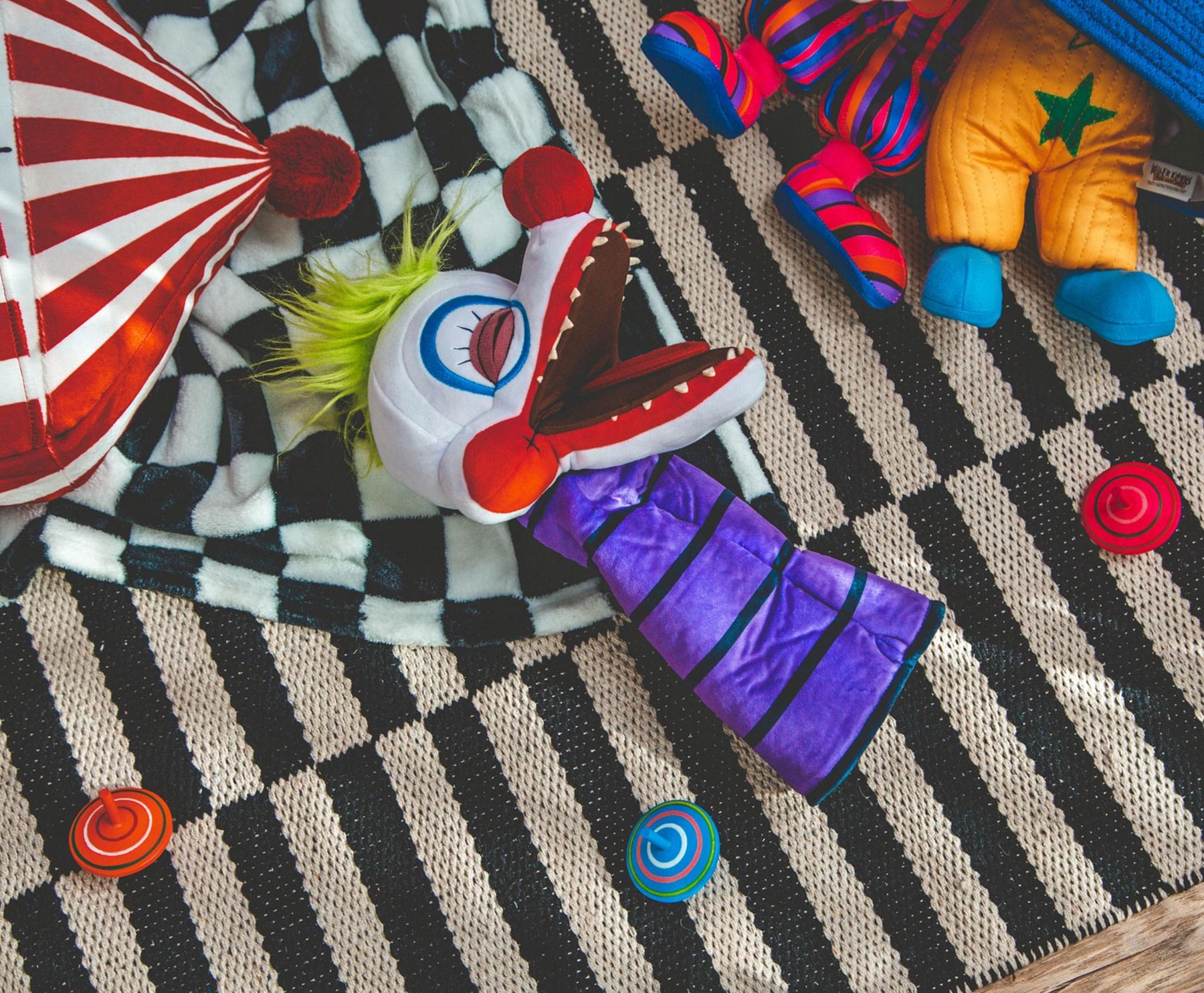 Killer Klowns From Outer Space 14-Inch Collector Plush Toy Puppet | Baby Klown
COME SEE THE NEWBORN: You're invited to the baby shower with this exclusive collector's plush featuring a Baby Klown offspring, one of the creepier creatures to appear in the cult classic Killer Klowns From Outer Space.
INSPIRED BY THE KLOWN OFFSPRING: Something terrifying has popped up. Get your bloody hands on some scary stuff with this Baby Klown plush puppet. When you're ready to wreak havoc, place your hand inside to bring this tiny terror to life.
HAND PUPPET BRINGS NIGHTMARES TO LIFE: Word of advice: Never take popcorn from a Klown. You'll be able to terrify all your friends when this Baby Klown pops up from behind the couch, with you as the master puppeteer.
CRESCENT COVE'S NEWEST VISITOR: This is a face that only a Klown mother could love. This Baby Klown puppet measures approximately 14 inches tall, from the bottom of his purple neck to his frizzy green hair. For the best care, surface clean only.
OFFICIAL KILLER KLOWNS COLLECTIBLE: You might want to skip the popcorn on today's rewatch. It's time to meet the new kid on the block with this officially licensed Baby Klown plushie inspired by the '80s horror comedy Killer Klowns from Outer Space.
WE'RE NOT CLOWNING AROUND
You'll wonder how they grow up so fast with this exclusive collector's plush puppet launching right out of the horror classic Killer Klowns From Outer Space.
What did one puppet say to another? You look like you could use a hand.
This bloodthirsty offspring popped out of some popcorn, appearing as a creepy hand puppet inspired by Crescent Cove's newest visitor. You'll regret volunteering for babysitting duties when you find out you'll need to take care of this little one.
EVERYONE LOVES THE CIRCUS
Maybe these Killer Klowns are just visiting Crescent Cove to find a quiet place to raise their kids. Nope, they're definitely here for murder and mayhem and brought the kids along to join in their terrifying fun. Add to the thrills and chills with your puppeteering skills, all while this tiny terror encourages you to do your worst.
Let's give these Klowns a hand with this officially licensed collectible from the bizarre '80s horror movie Killer Klowns From Outer Space.
Read All About It on Our Blog
Trending Geek