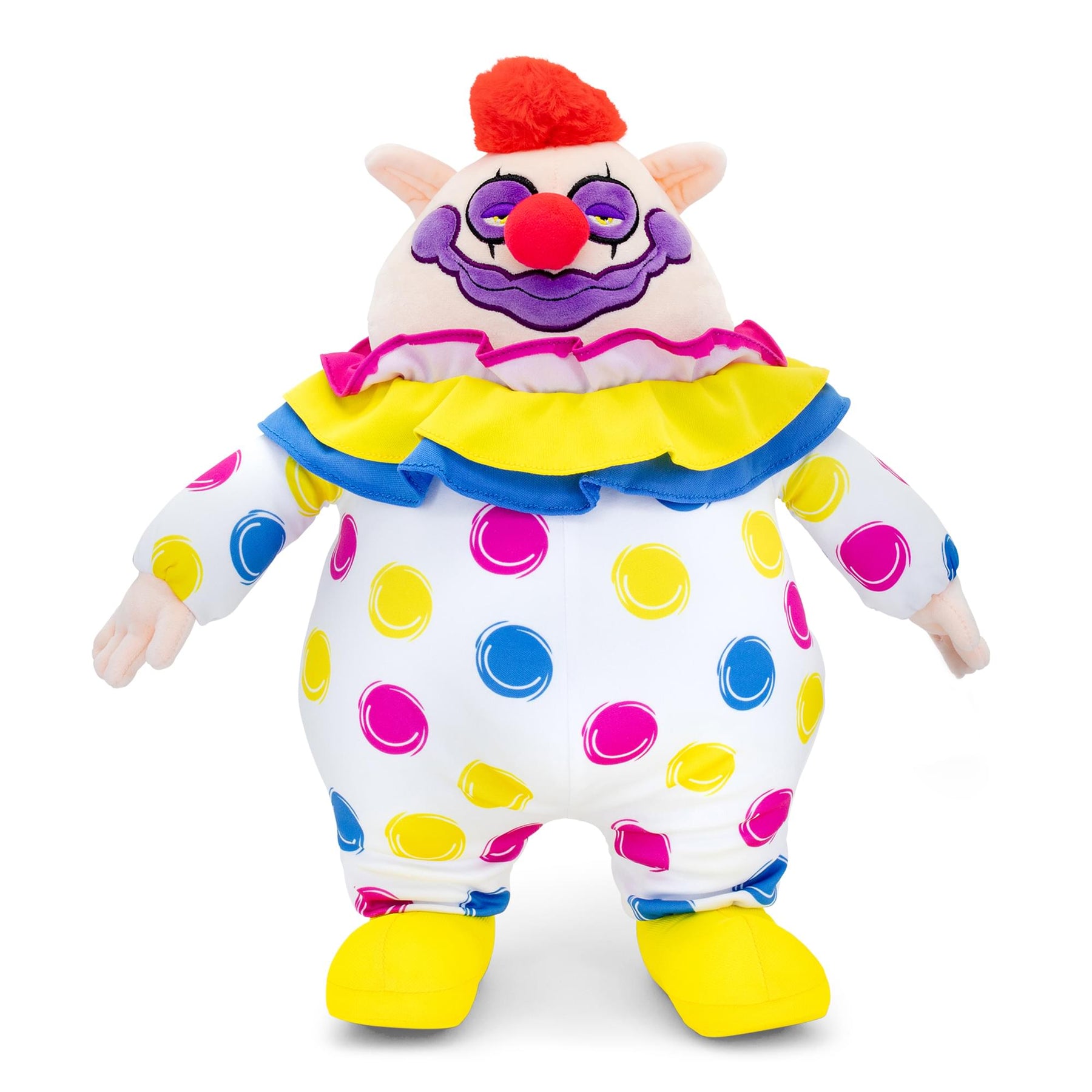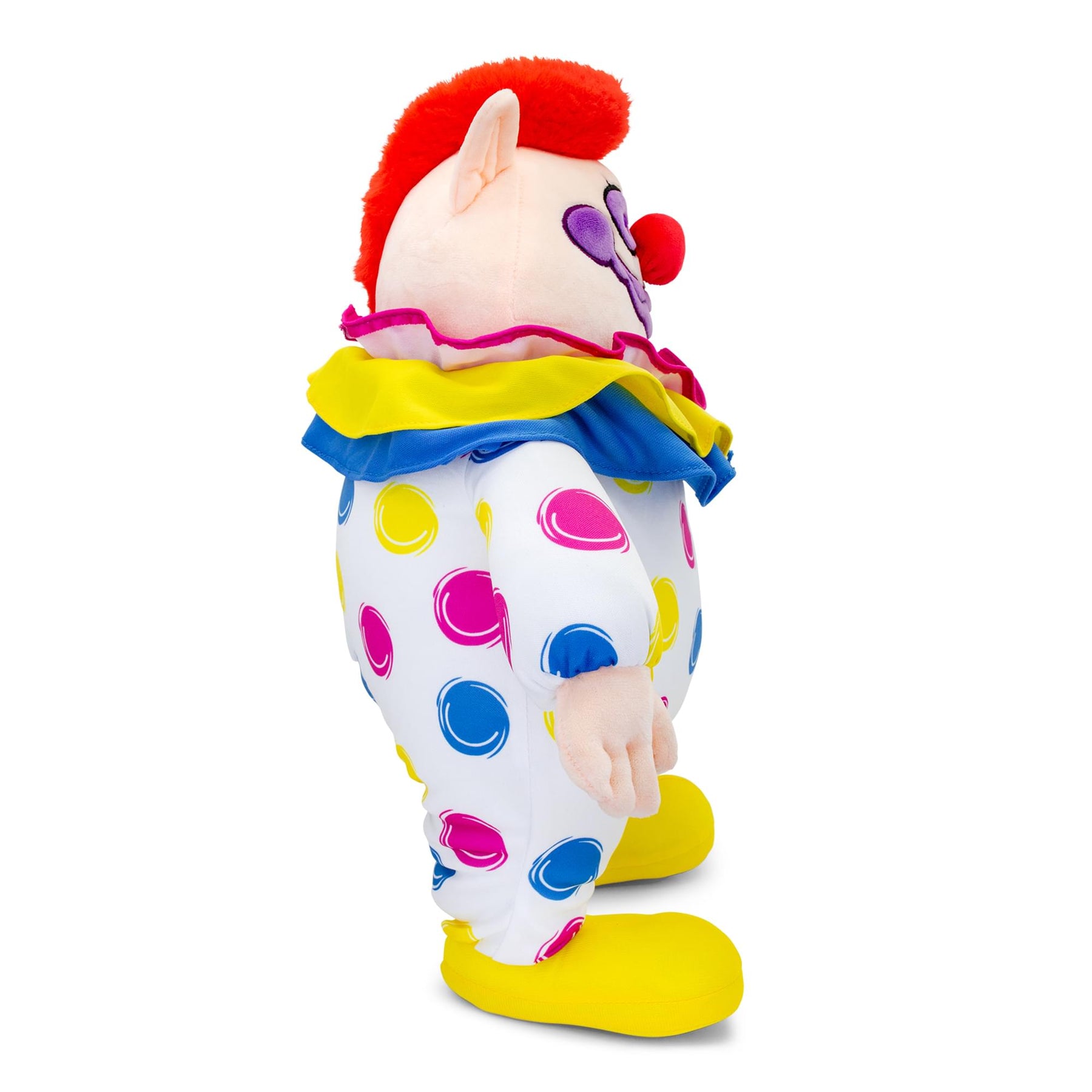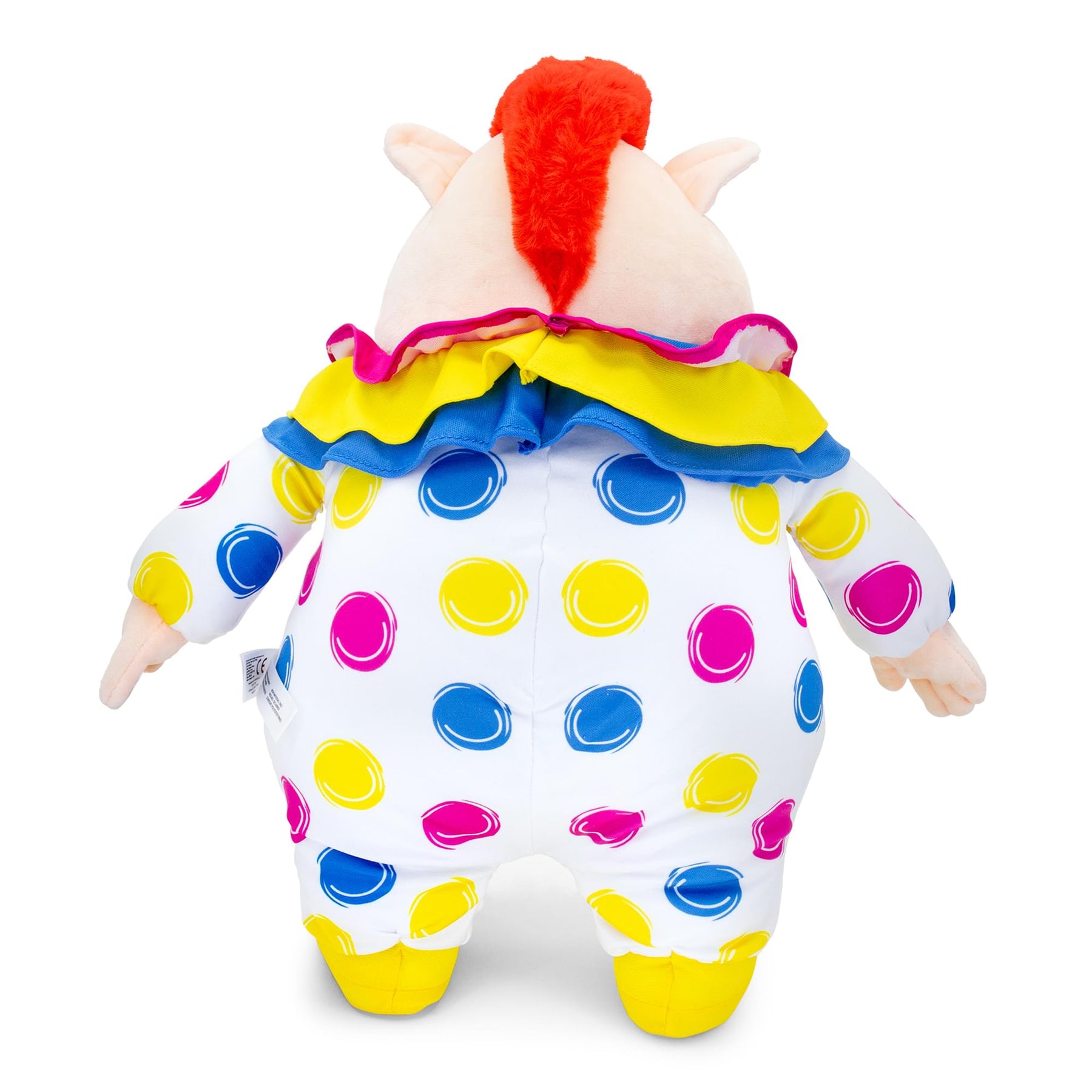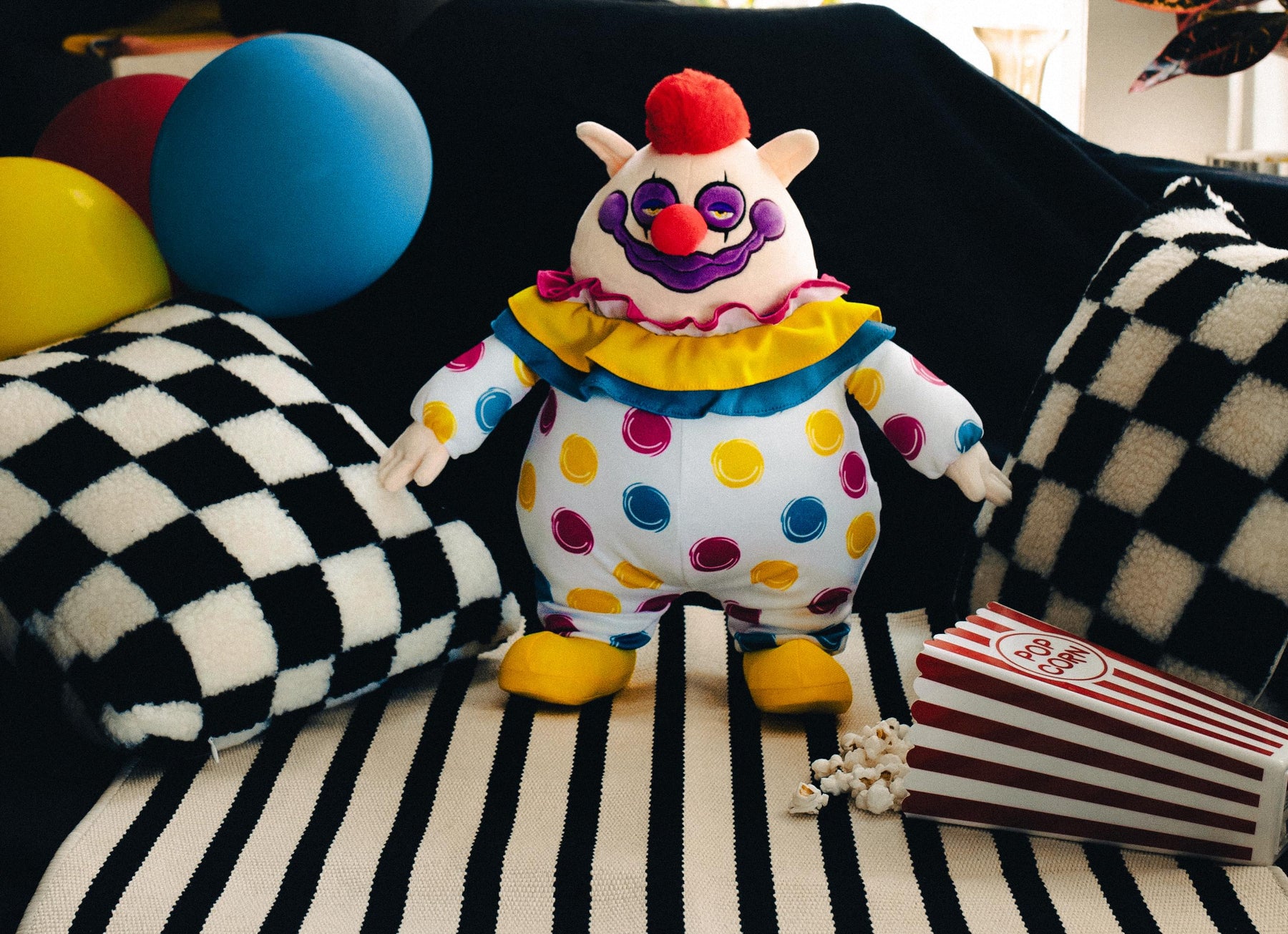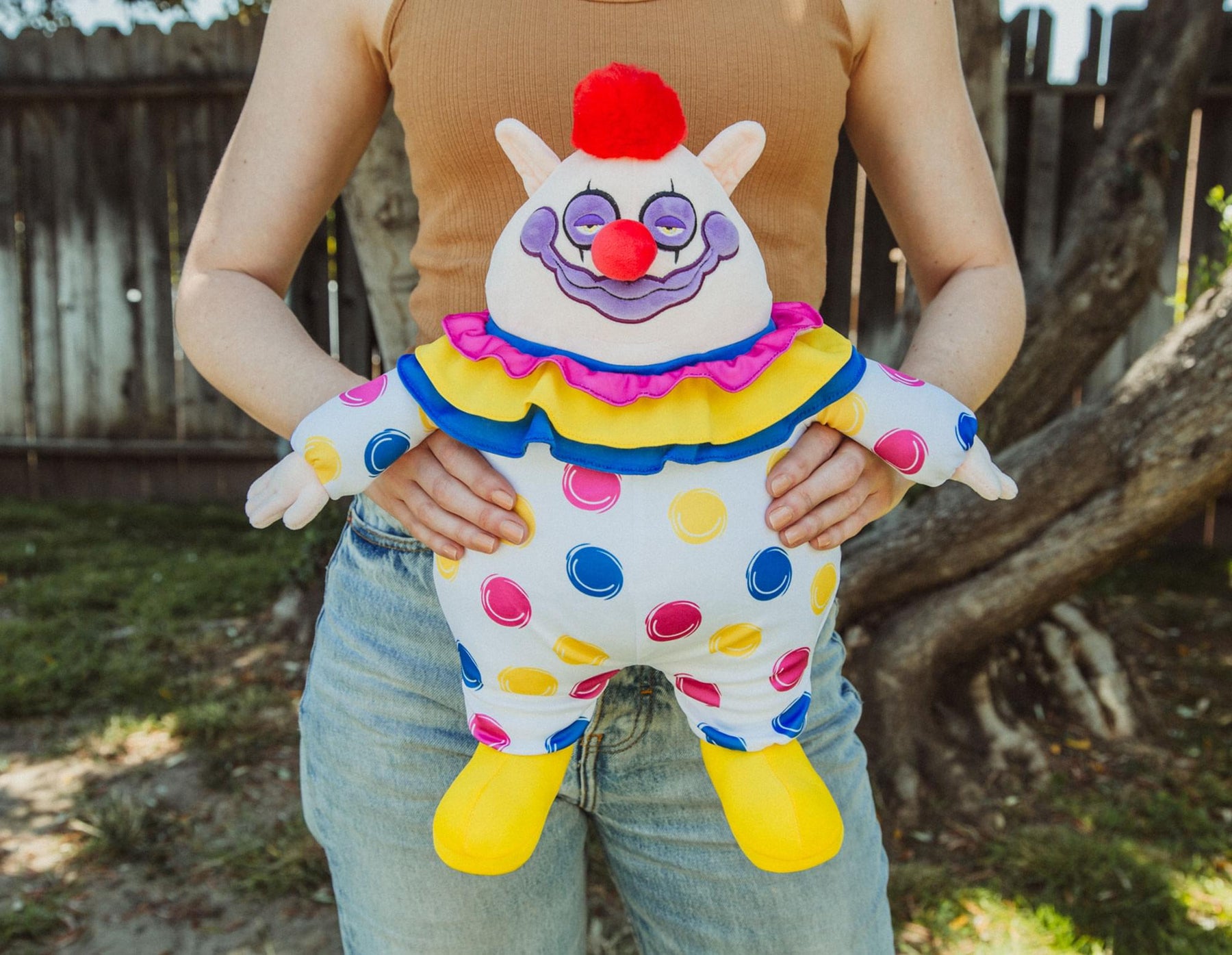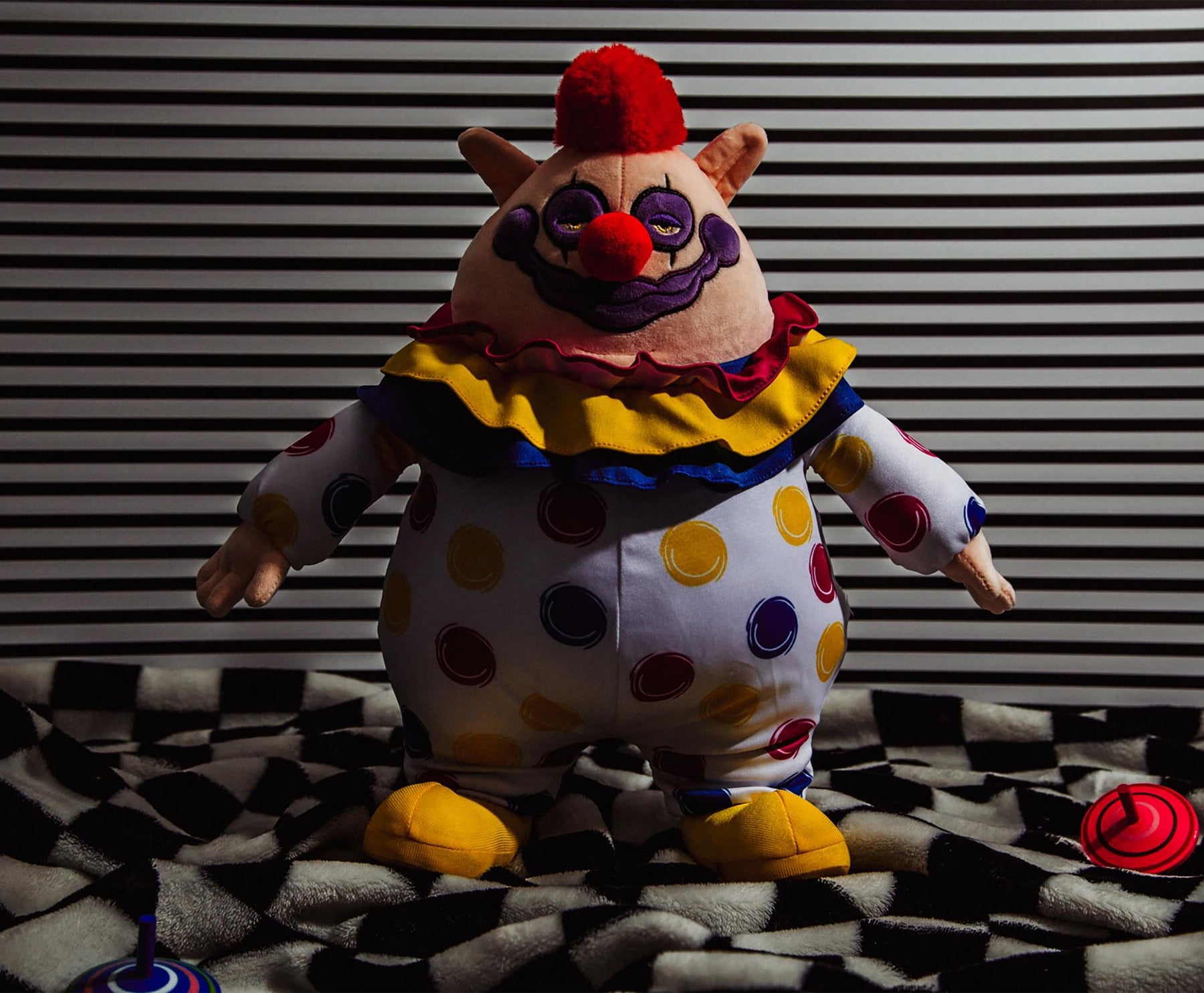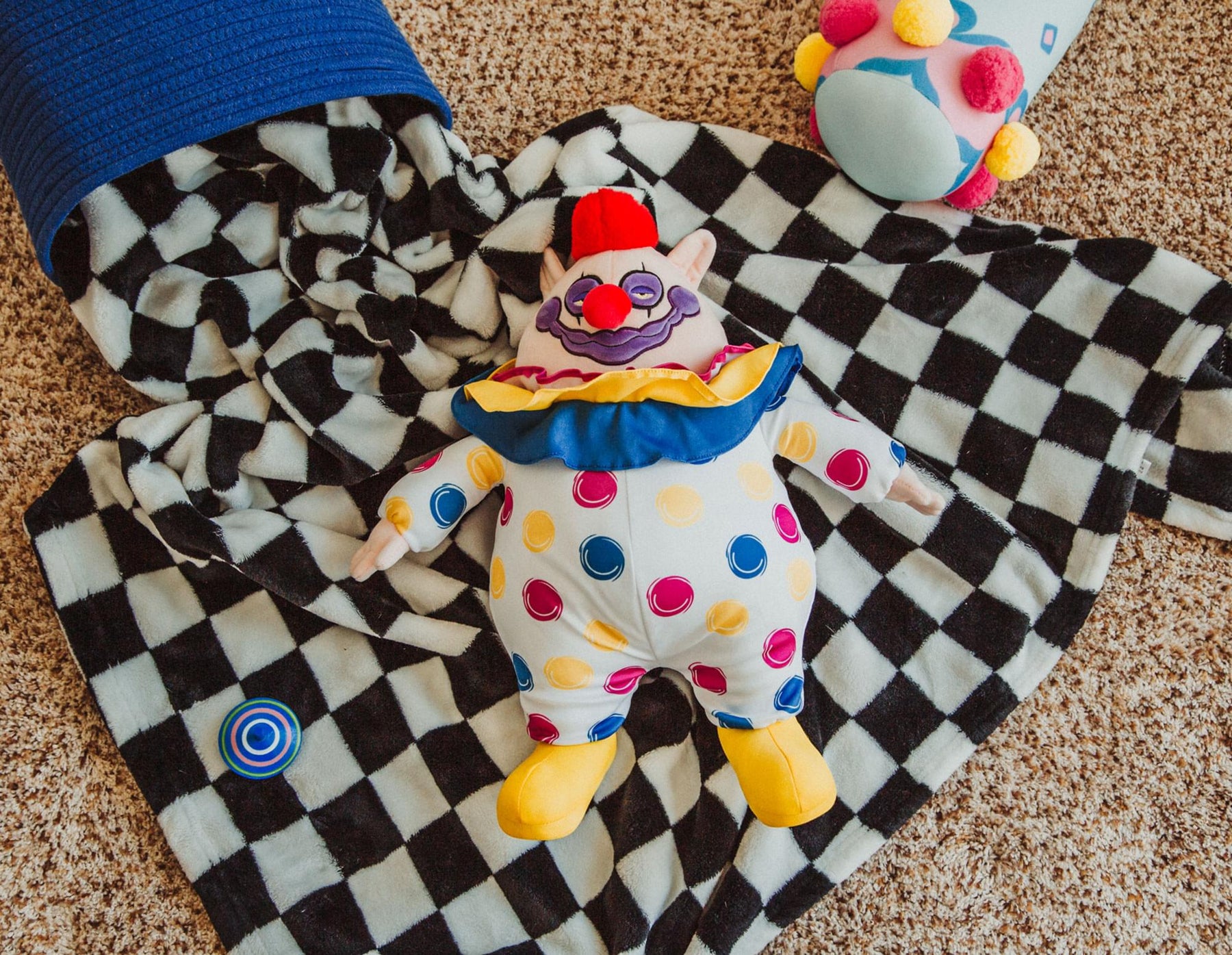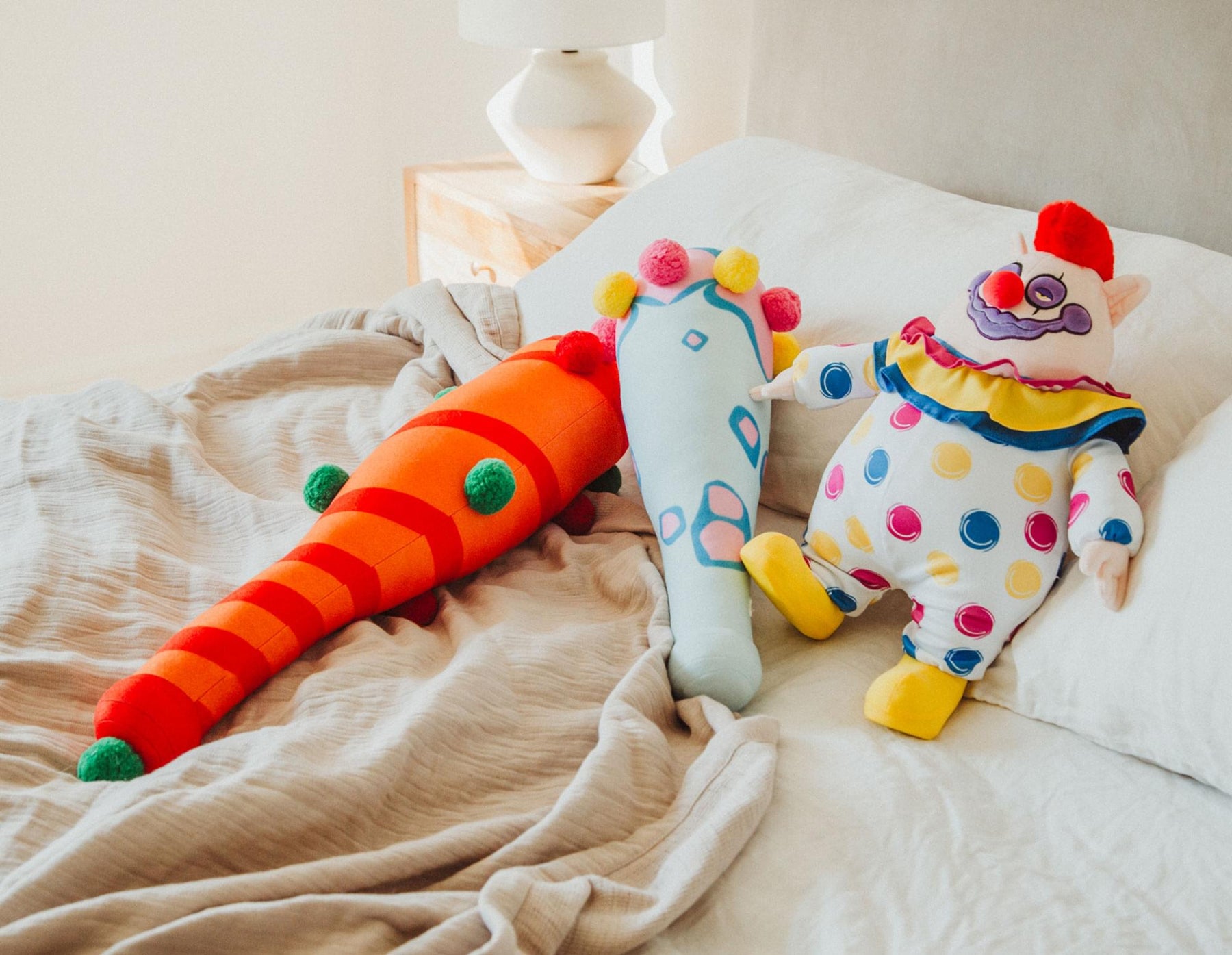 Killer Klowns From Outer Space 14-Inch Collector Plush Toy | Fatso
CARNIVAL OF CHAOS: The circus has come to Crescent Cove, but these Klowns aren't here to bring fun and games. Forget the popcorn and prepare to scream at this exclusive plush toy featuring Fastso, one of the Killer Klowns from Outer Space.
THIS ALIEN ISN'T KLOWNING AROUND: The extraterrestrials from the horror cult classic have returned for more cosmic mayhem. This plush version of Fatso is knocking on your door and ready to deliver some troublesome fun to your side of the galaxy.
APPETITE FOR DESTRUCTION: Don't let the big goofy grin and soft plushness fool you. While he may look like a typical circus clown, this Fatso plushie is actually an alien invader from beyond and only has evil mischief on his mind.
KILLER QUALITY FOR CIRCUS-GOERS: The Klown Parade can't get started without Fatso. The colorful extraterrestrial stands at approximately 14 inches tall, from his yellow clown shoes up to his red mohawk. For the best care, surface clean only.
OFFICIAL KILLER KLOWNS COLLECTIBLE: The Klown Army is inviting you to a circus unlike any other. Scare up some frightful fun with this officially licensed Fasto plush toy inspired by the '80s cult classic horror movie Killer Klowns from Outer Space.
COSMIC CHAOS FROM THE BIG TOP
Sometimes, terror can come from the places you least expect. Step right up to the deadliest circus on Earth with this exclusive Fatso collector's plush, introducing one of the many colorful fiends in Killer Klowns from Outer Space.
Your worst nightmare has descended upon Earth in the form of this evil alien clown plush toy.
Fatso prefers entertainment of the bloody variety, here to deliver his craazzy circus antics. Ready to turn you into a cotton candy snack, this twisted Klown brings terror with his colorful polka dot costume and unsettling purple smile. Fatso is unmistakable as this plush character with his bright yellow shoes and radical red mohawk.
NO MORE KLOWNING AROUND
Share a snuggle and a laugh with this otherworldly entertainer. (It's the last thing you'll ever do.) Fatso has joined his Klown Army brethren to bleed the unsuspecting residents of Crescent Cove dry. This soft plush assortment is designed to look just like his on-screen counterpart, only a little more cuddly and a lot less destructive.
Deadly cosmic chuckles await your collection with this officially licensed plush toy inspired by the Killer Klowns from Outer Space.