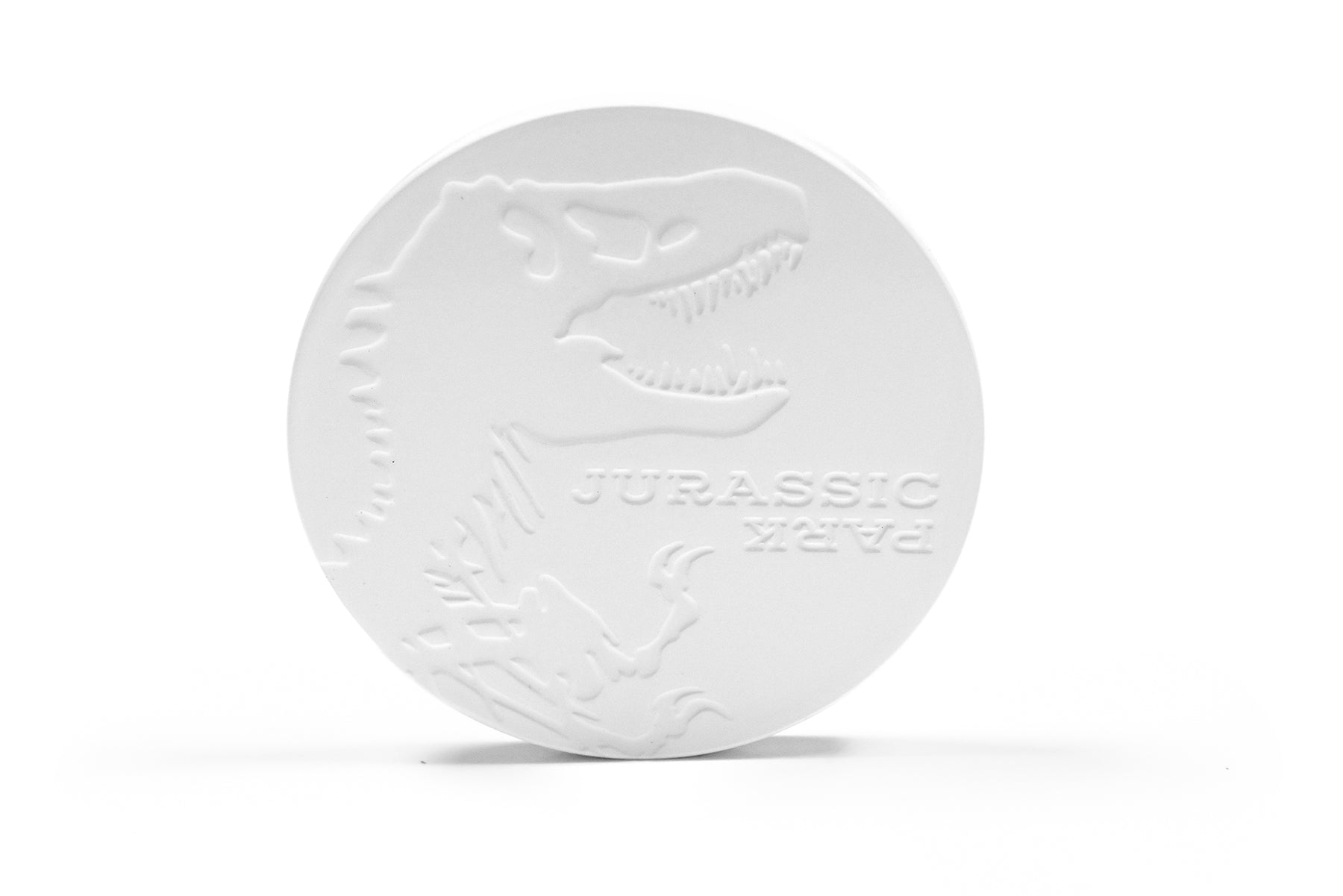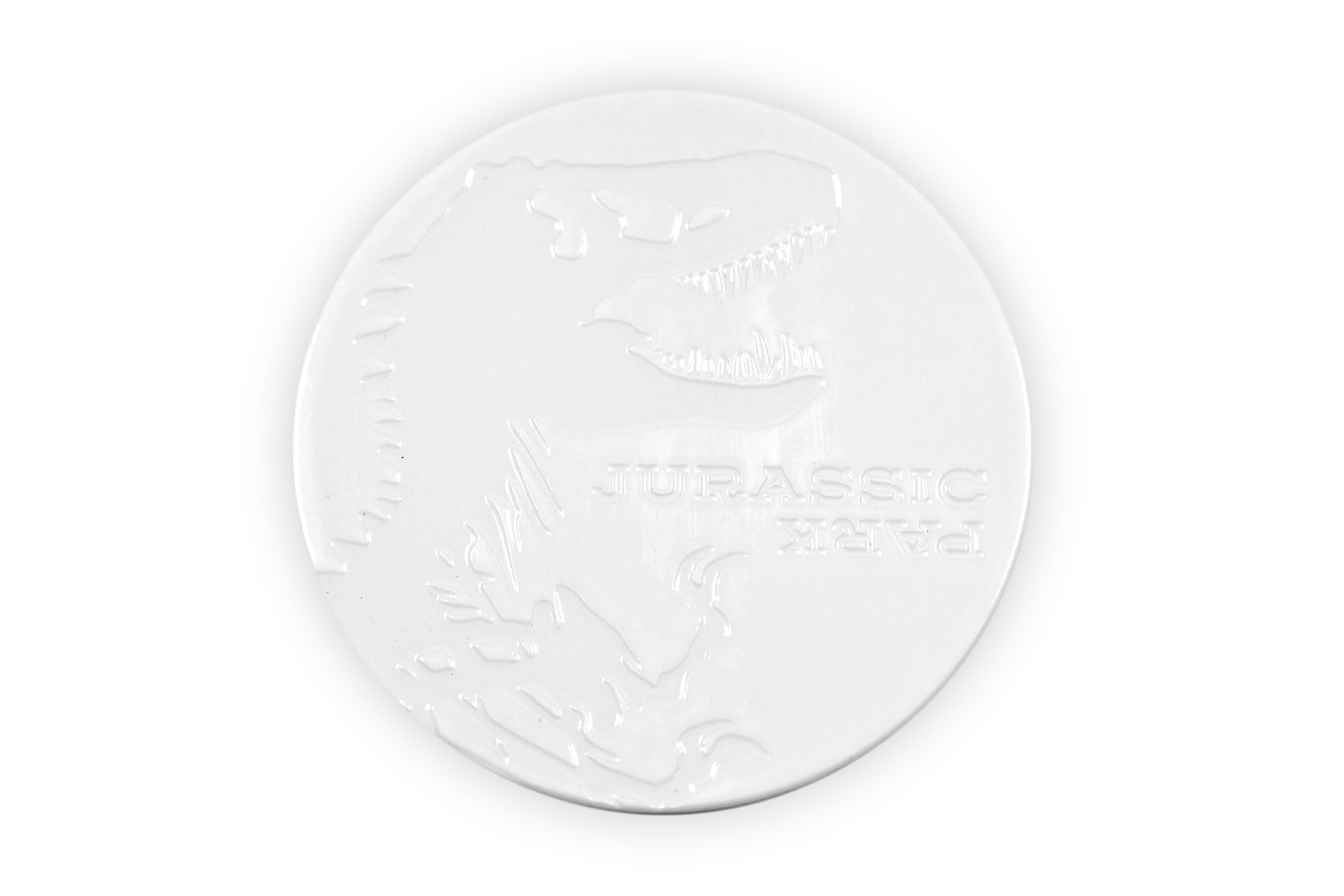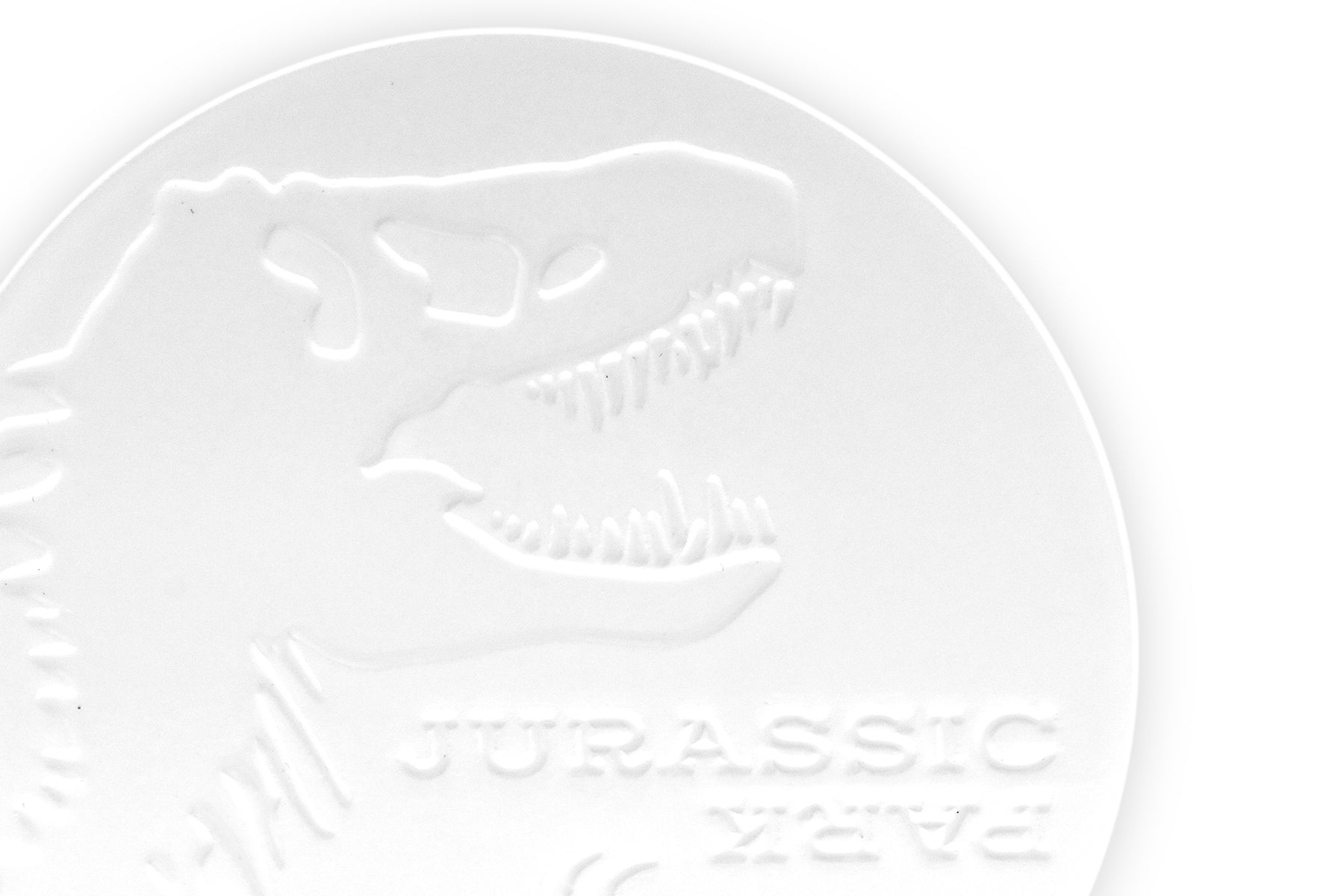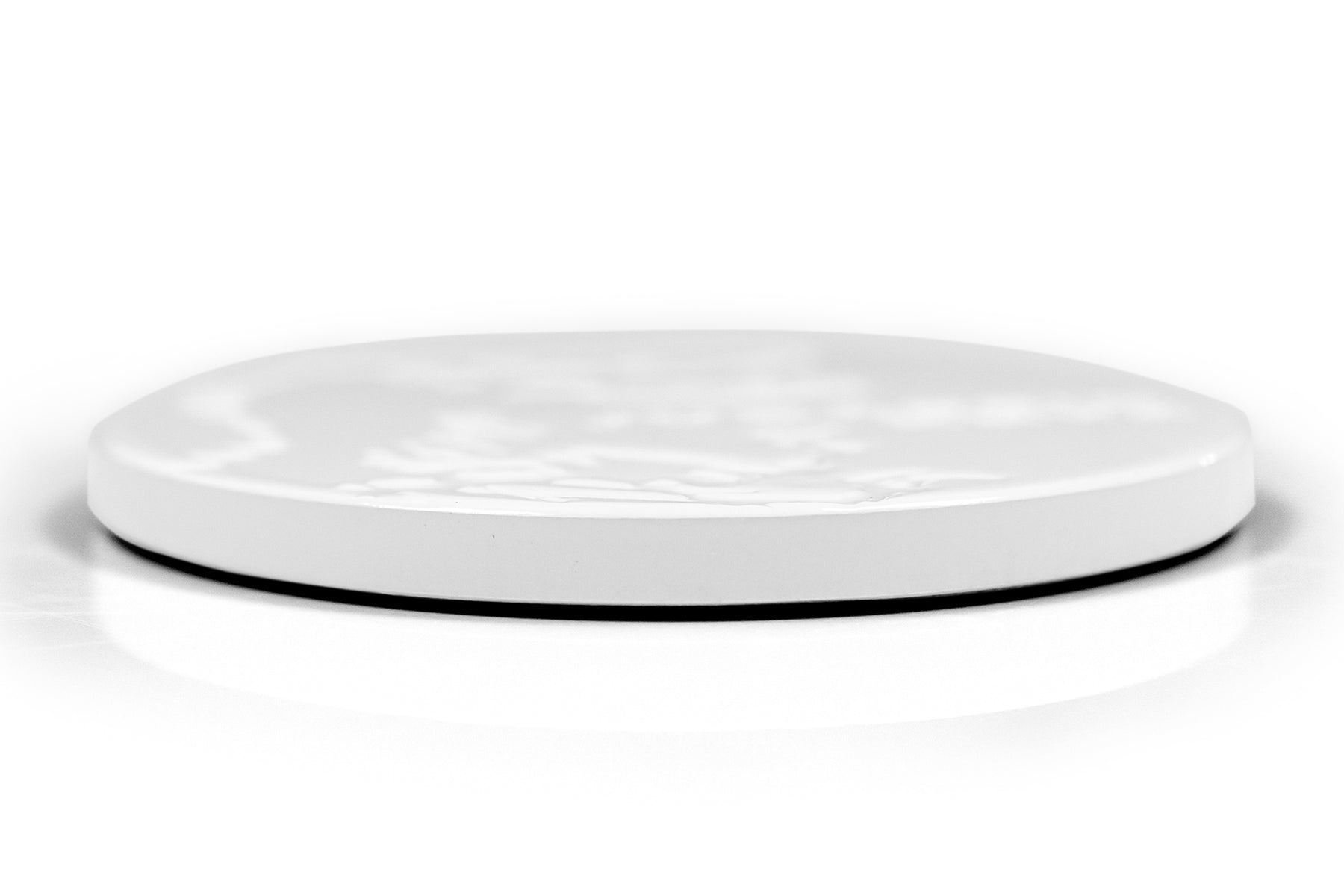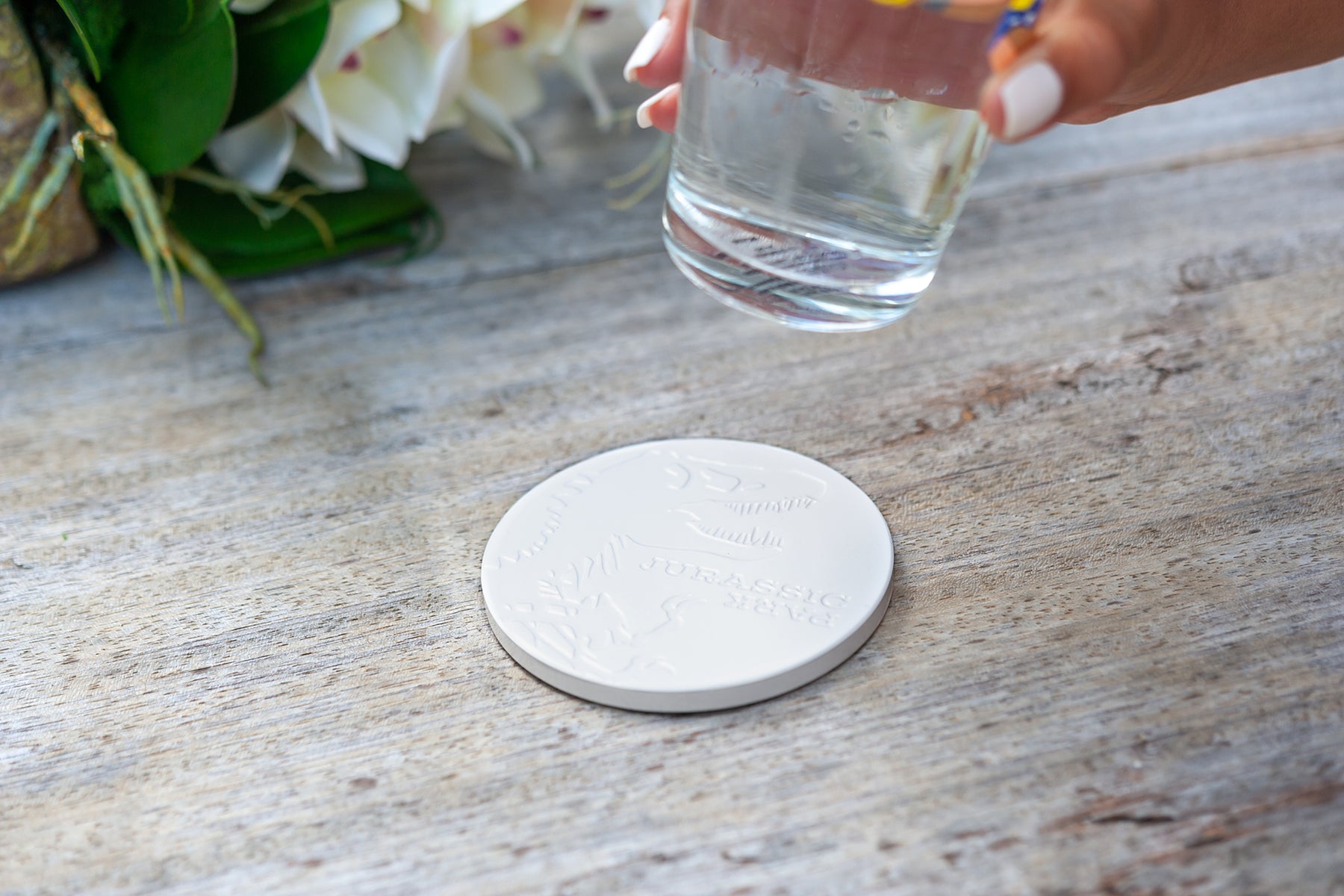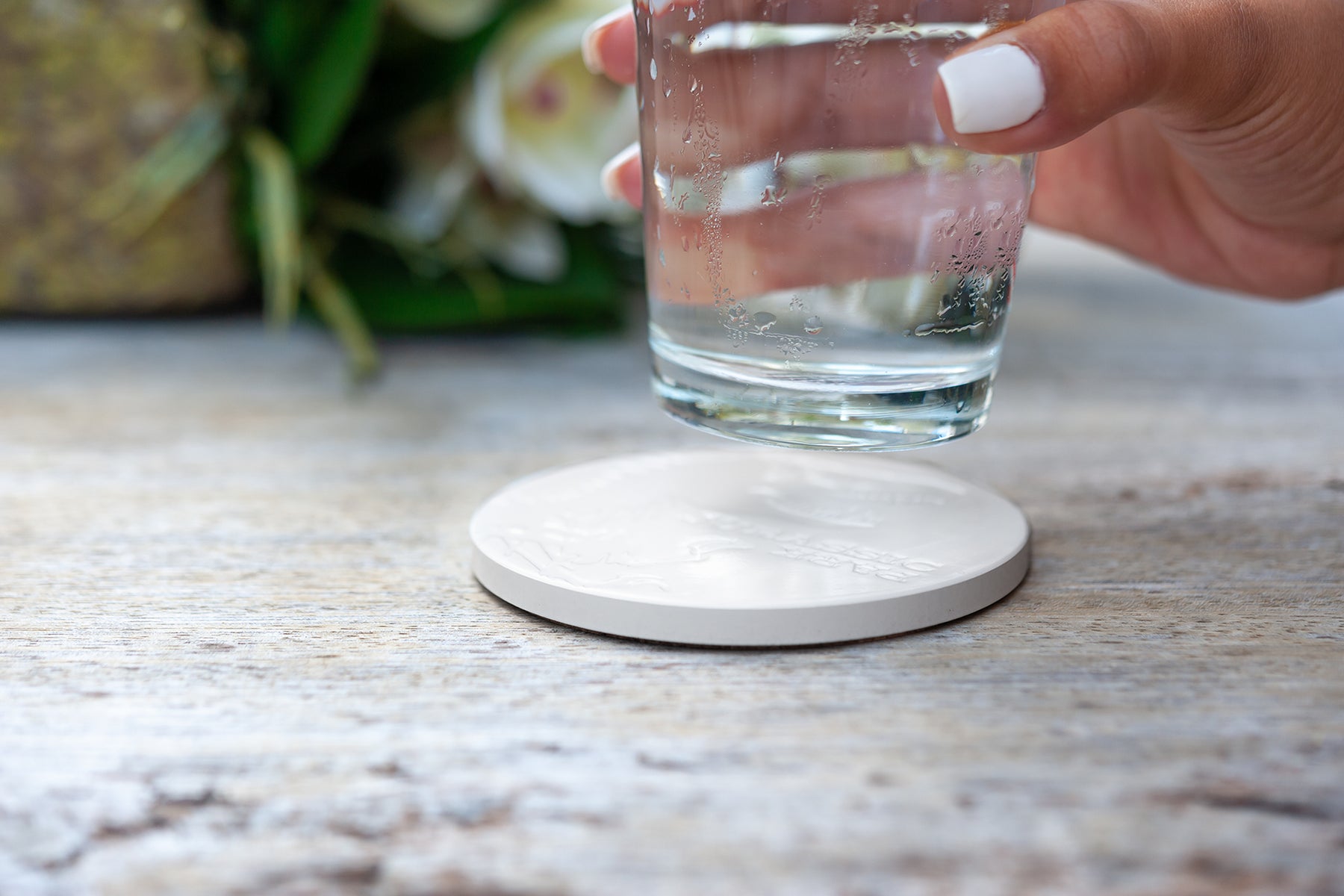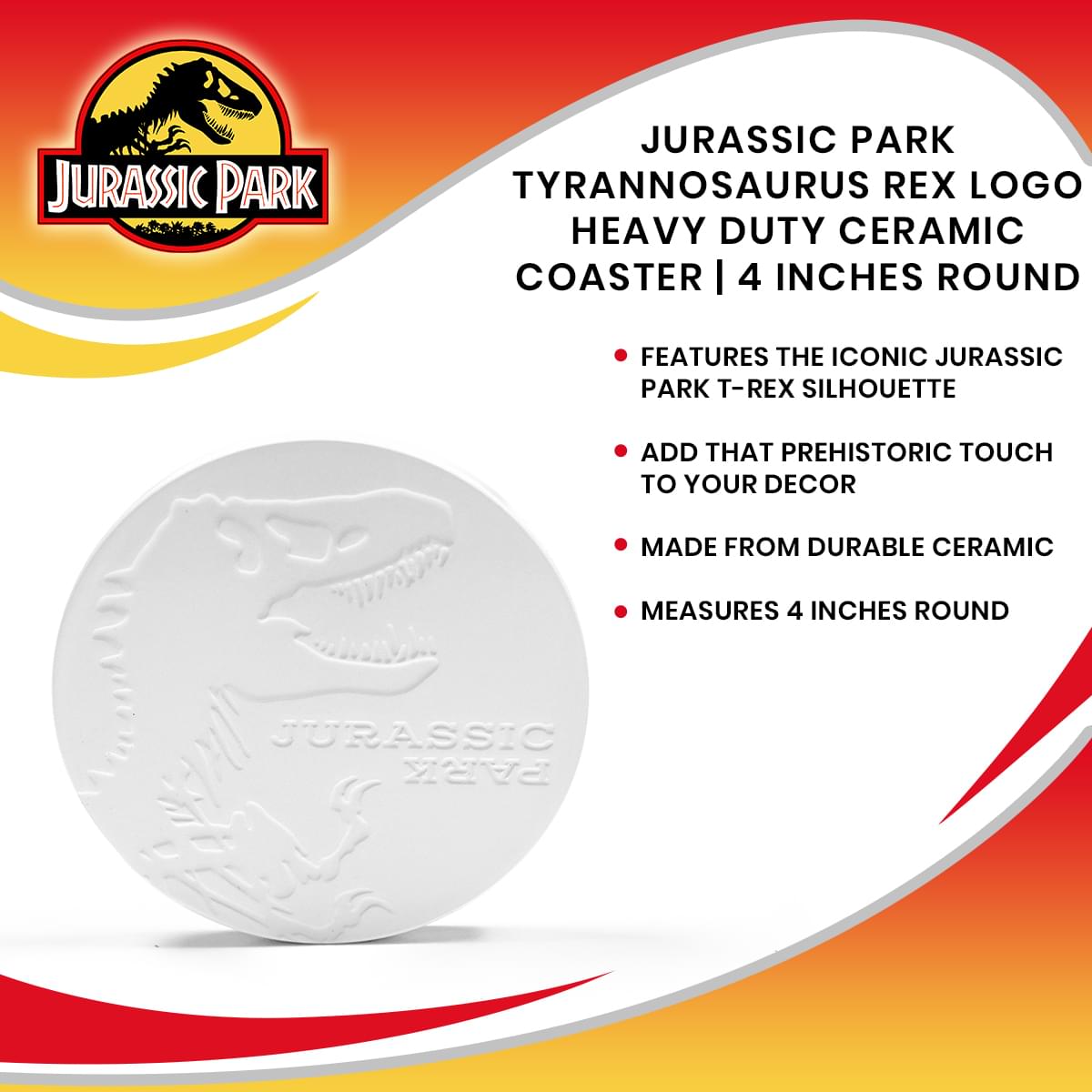 Jurassic Park Tyrannosaurus Rex Logo Heavy Duty Ceramic Coaster | 4 Inches Round
WHEN DINOSAURS RULED YOUR COFFEE TABLE: Depicting the legendary dinosaurs who lived long before our time, Jurassic Park has kindled our love for dinosaurs which we can now proudly display with this Jurassic Park coaster!
PREHISTORIC BY DESIGN: Featuring the iconic Tyrannosaurus Rex silhouette used as the Jurassic Park franchise logo, this coaster adds that bit of historic and cinematic flair to your coffee table and furniture!
HEAVY DUTY DINO-PROTECTION: At 4 inches round, this coaster offers it's user a durable ceramic base to rest your drinks on rather than your coffee table! Let the Jurassic Park logo keep your furniture looking pristine!
UNIQUE DINOSAUR DECOR: Steven Spielberg's film adaptation has popularized the Jurassic Park logo. Now anytime you see the T-Rex silhouette, your mind immediately goes to Jurassic Park. Now you can have this iconic logo inside your own home!
ESSENTIAL FOR JURASSIC PARK FANS: For fans of the franchise, this coaster is more than just a drink holder. This coaster is a wonderful collectible piece that belongs in any Jurassic Park fan's collection! Grab yours today!
SHOWCASE YOUR JURASSIC PARK FANDOM
The iconic Michael Crichton series has been adapted into a vast universe of Jurassic Park films, toys, clothing, and more! Fans of the thrilling dinosaur epic have become all too familiar with the skeleton T-Rex logo. Now you can find that same Tyrannosaurus Rex impressed onto this novelty drink coaster! Show off your love for the Jurassic Park franchise by decorating your home or office with this coaster. Not only does it look great, but it'll keep your tabletops protected for years to come!
MORE RESILIENT THAN DINO SKIN
Tired of the tough stains on your table due to condensation or drink spills? It's time to prevent those issues with a Tyrannosaurus Rex! Use this decorative Jurassic Park coaster to not only protect your precious furniture but to also add a fashionable dinosaur flair to your decor! Made from durable ceramic, this impressed T-Rex skeleton resembles the Jurassic Park logo and is also embossed with the title of the franchise! Flex your Jurassic fandom and take home this coaster today!