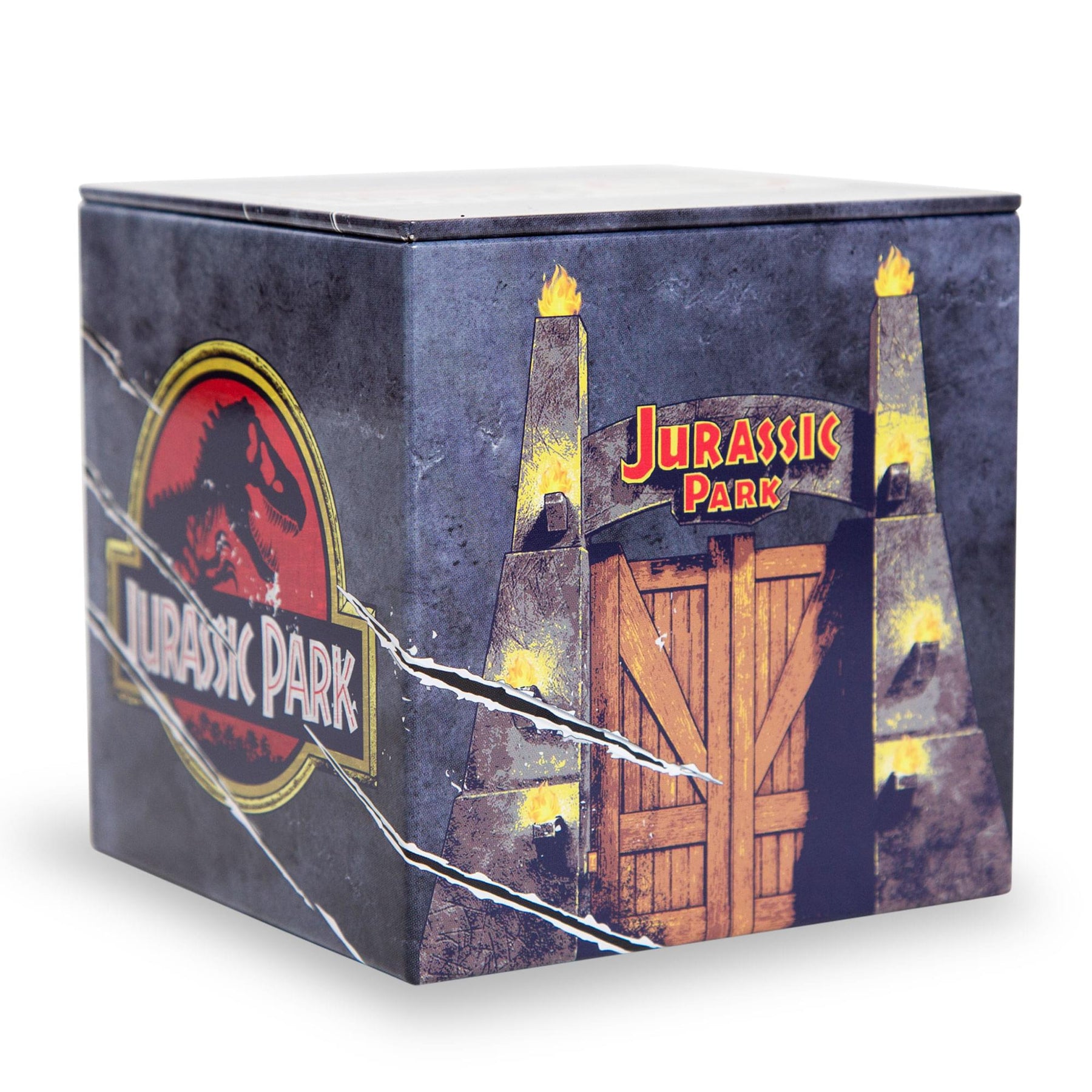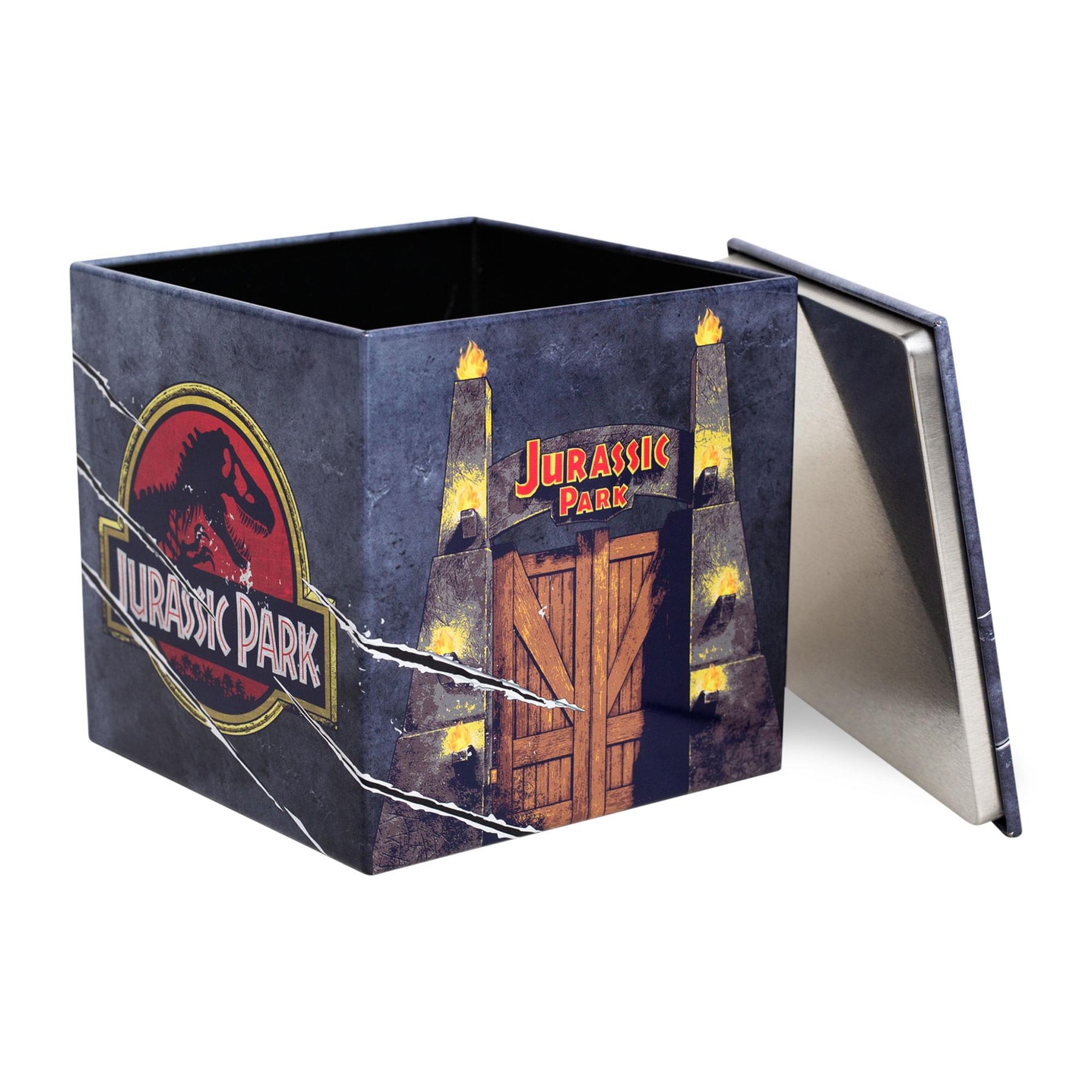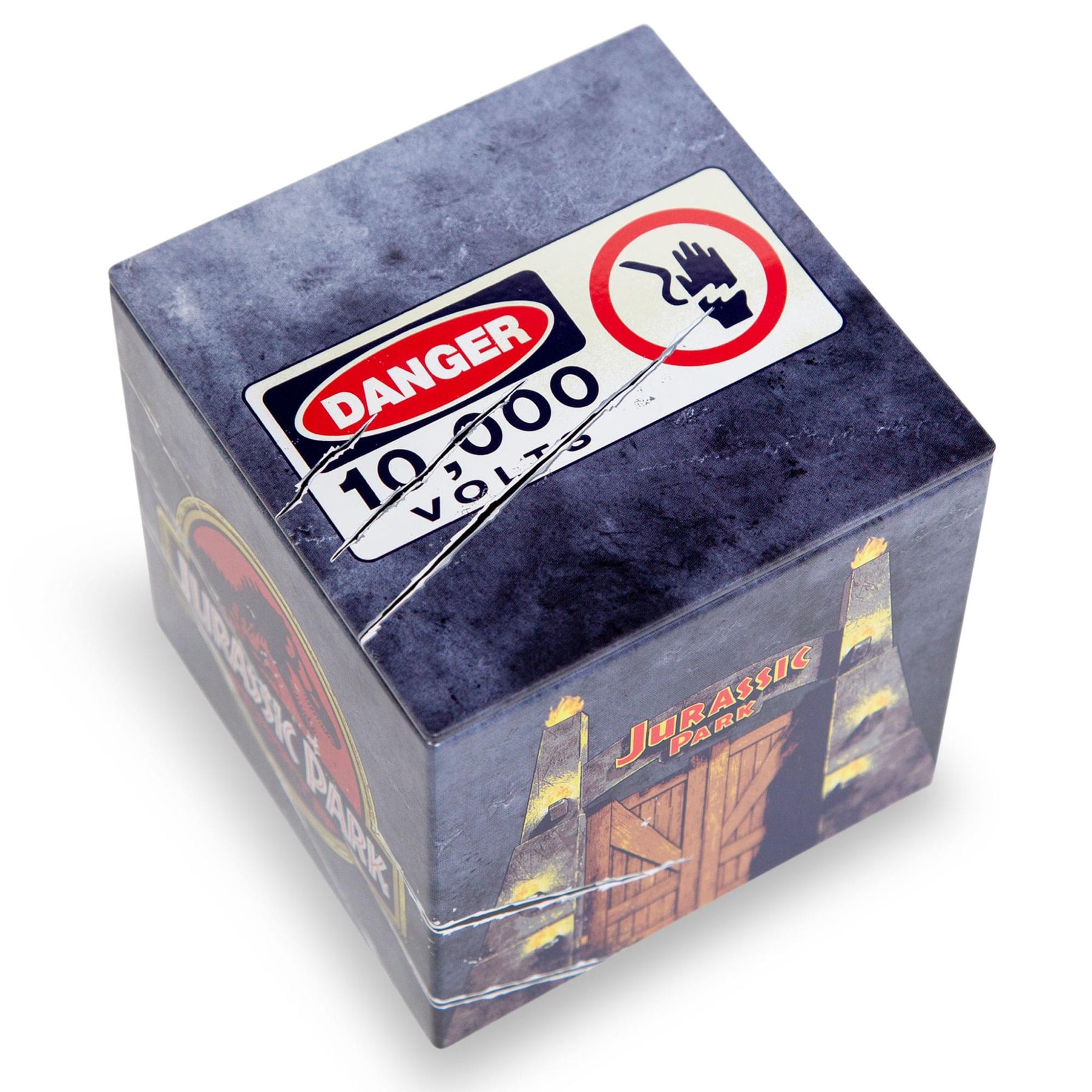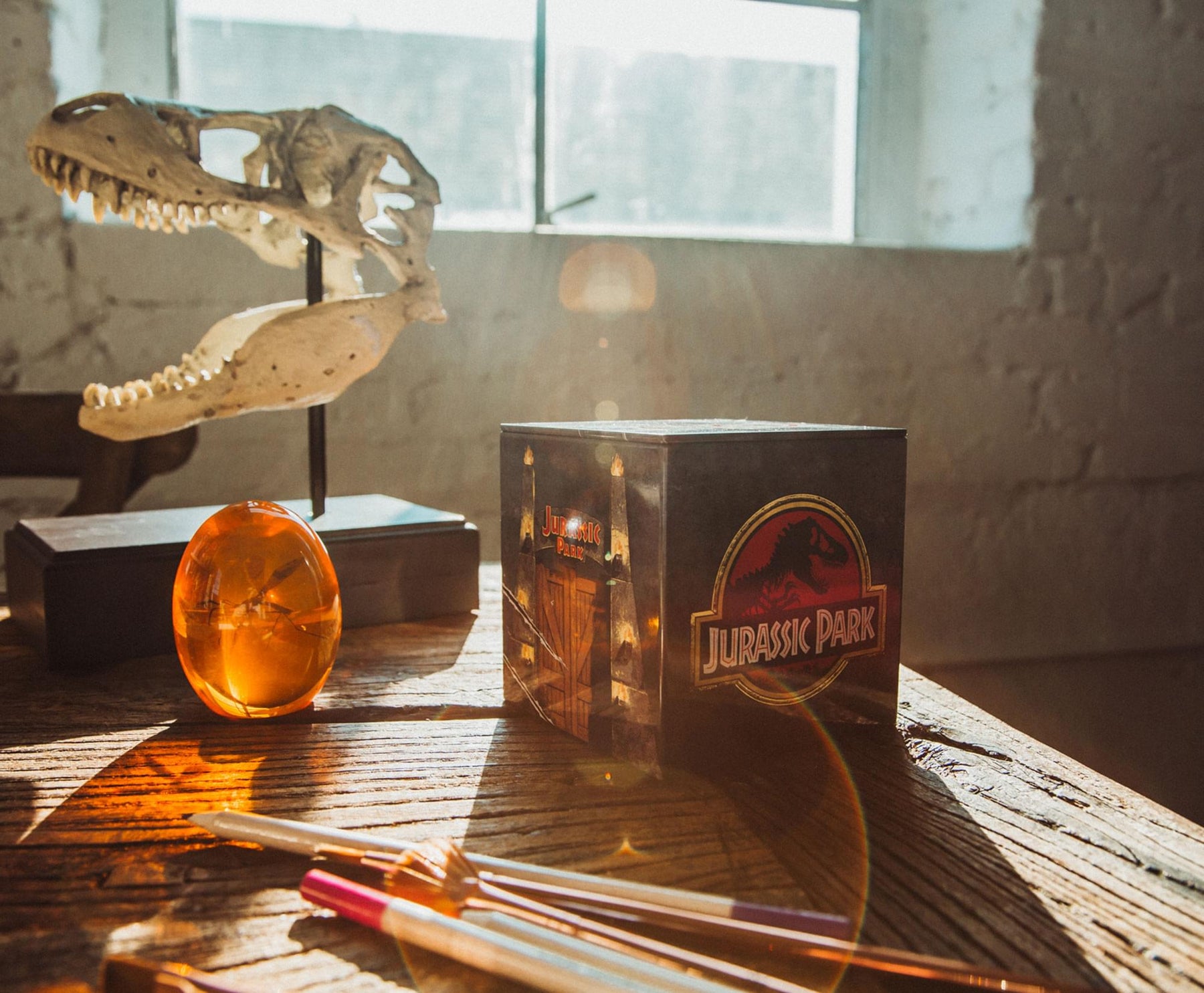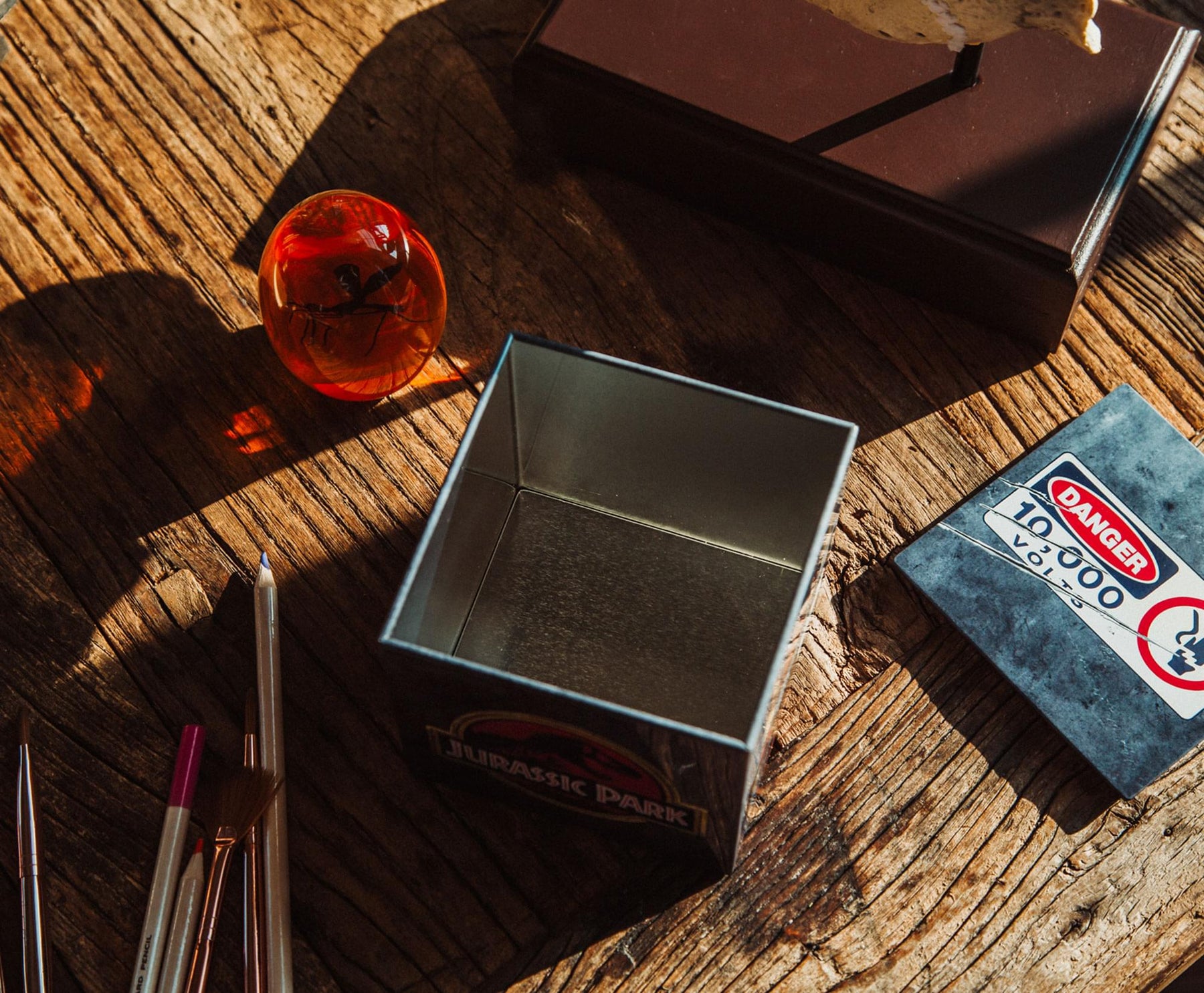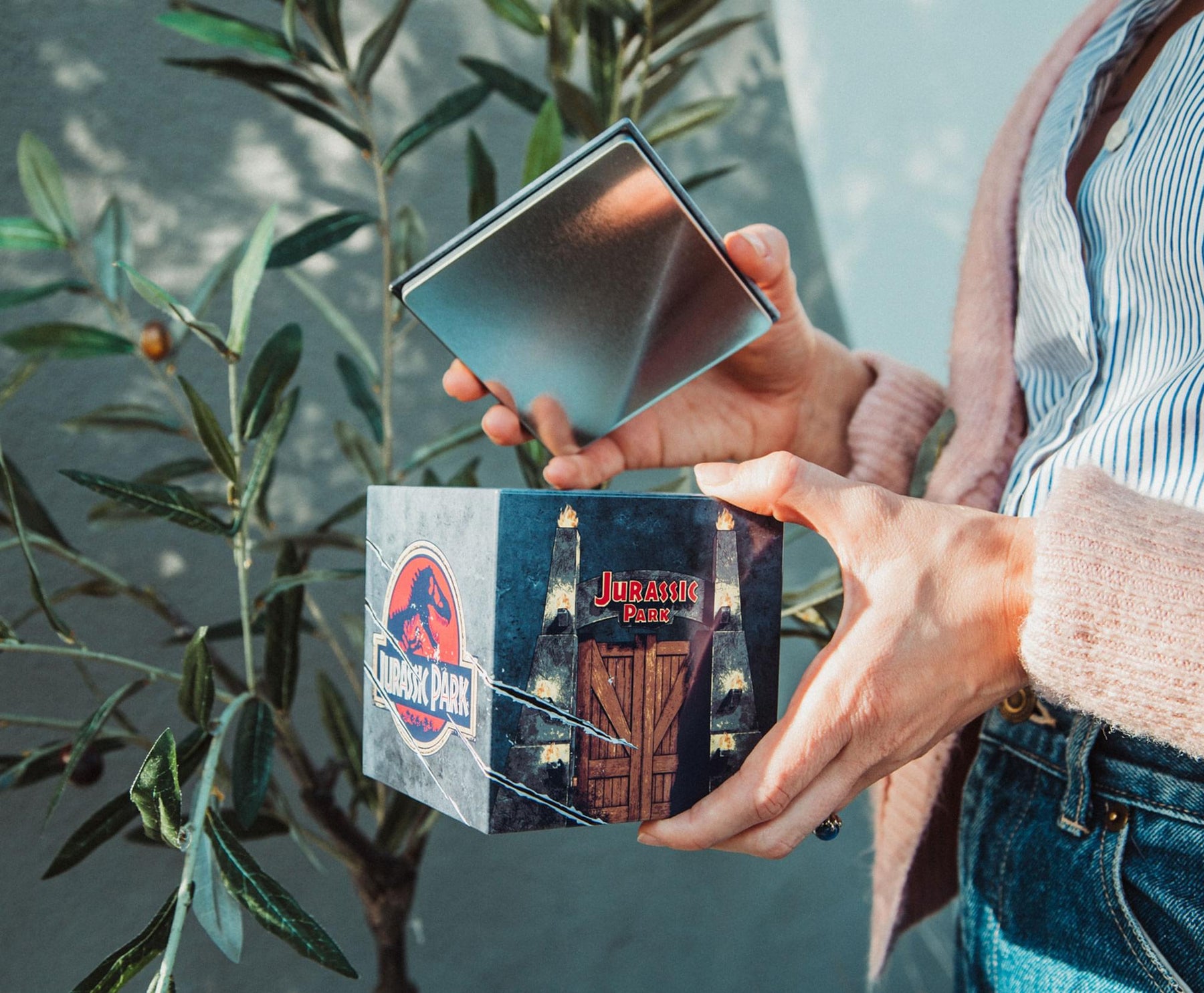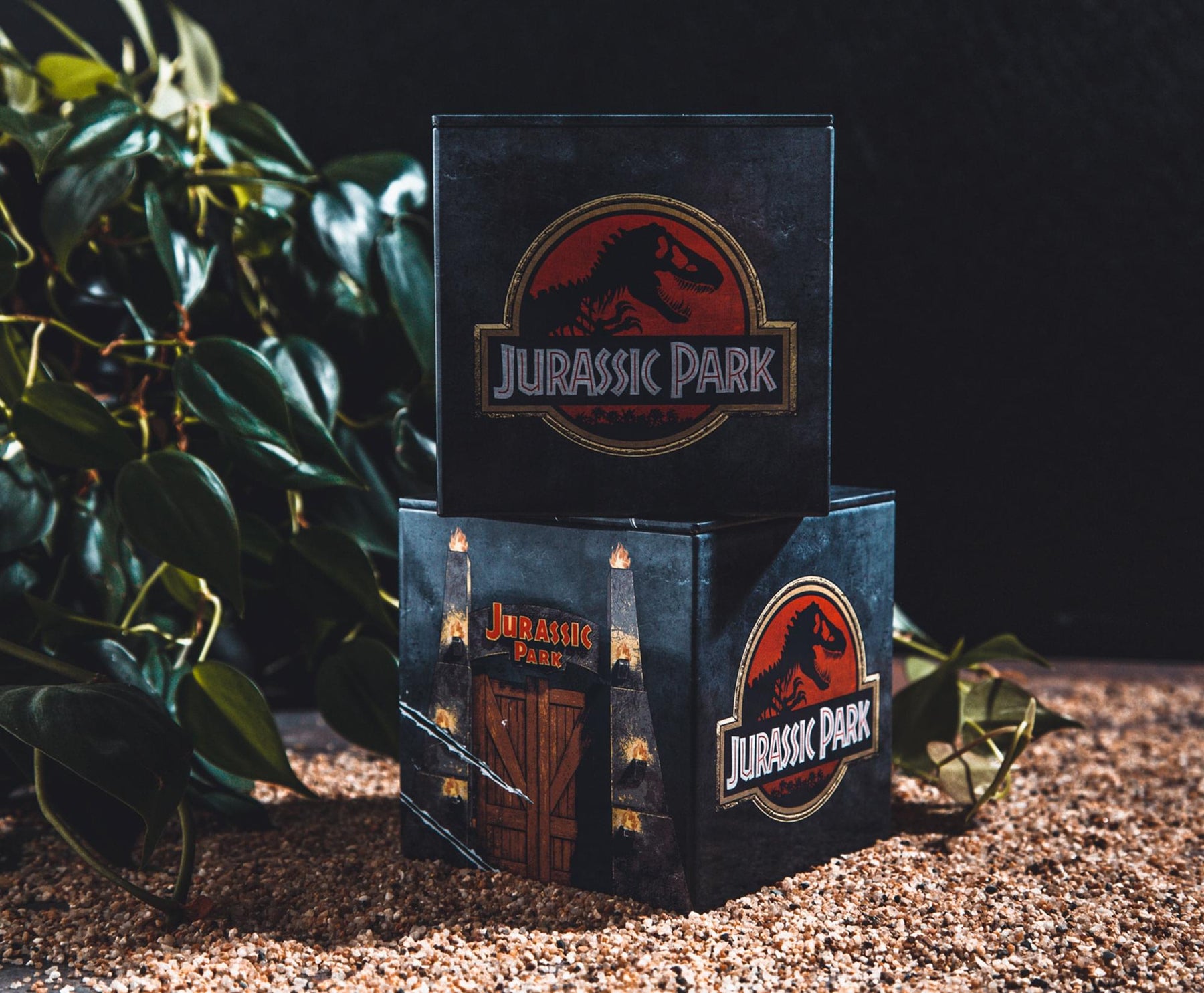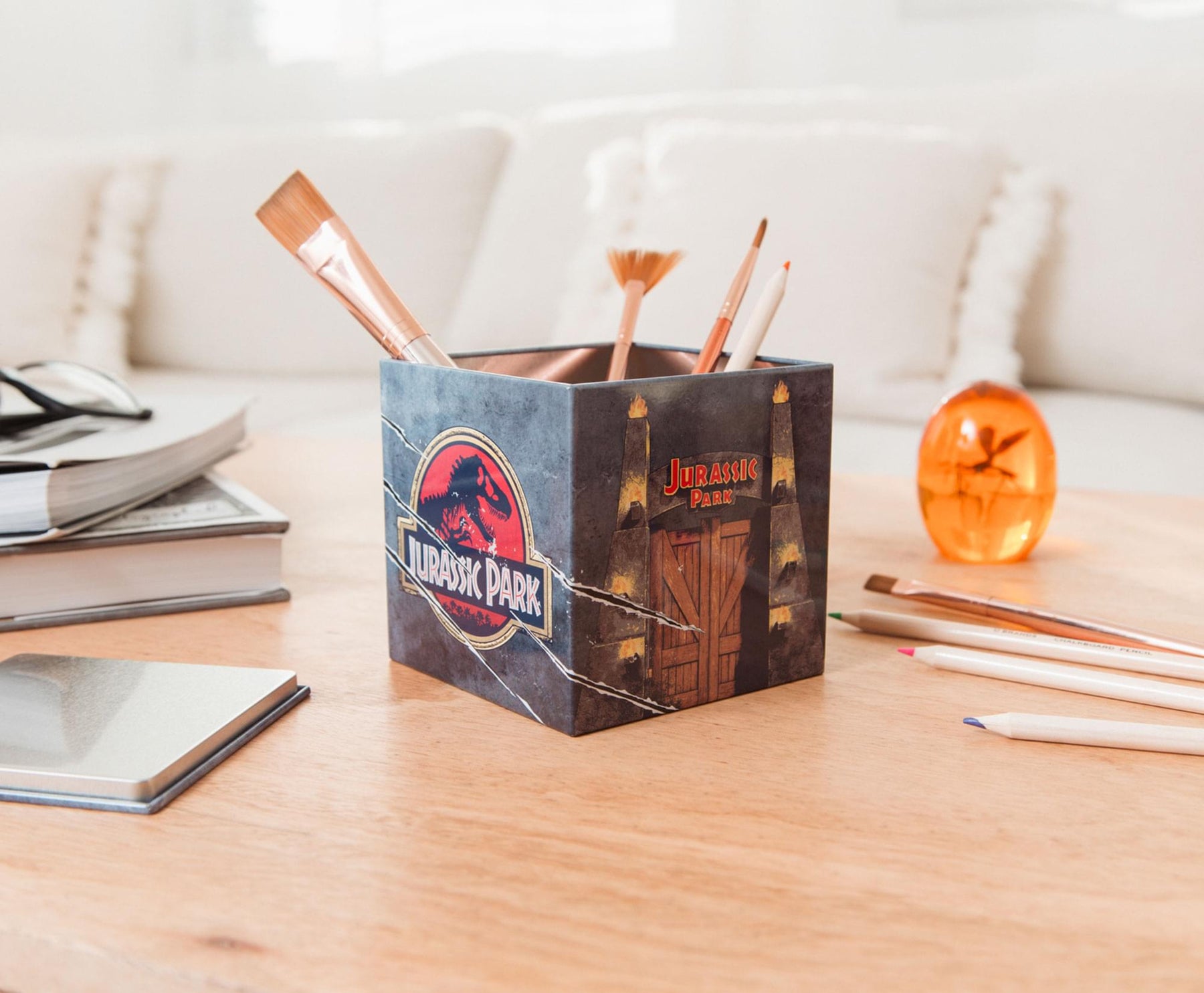 Jurassic Park Tin Storage Box Cube Organizer With Lid | 4 Inches
SOMETHING HAS SURVIVED: Keep all those amber fossils in a safe space with this Jurassic Park storage tin. While we don't recommend opening your own dino destination vacation, this organizer is handy for stowing away your prehistoric belongings.
DINO-MITE DESIGN: The familiar imagery on this cube organizer features the iconic Jurassic Park logo, the gates, and the electric fence's 10,000-volt sign. Enhanced with some claw slashes from rogue dinosaurs.
SPARE NO EXPENSE FOR ORGANIZATION: Enjoy plenty of storage space with this portable metal tin container that measures approximately 4 inches square. Comes with a removable, pop-top lid for safely holding a variety of items.
CAPTURES THAT ISLA NUBLAR STYLE: There are many discoveries yet to be found, but this storage box is a good place to start. Keep all your paleontology findings (aka dinosaur toys) organized within the sturdy confines of this metal tin.
OFFICIAL JURASSIC PARK COLLECTIBLE: For containing little messes 65 million years in the making. Take a journey back in time with this officially licensed storage tin from Steven Spielberg's Jurassic Park.
IT'S AN ADVENTURE 65 MILLION YEARS IN THE MAKING
Do not store dinosaurs in this Jurassic Park Storage Tin. Dinosaur action figures, yes. Prehistoric creatures that should be extinct? No. Not even tiny ones.
Let this fun, dino-themed storage box help motivate you to stay organized. It'll contain messes on desks, in offices, and wherever clutter happens. Extra USB cables, flash drives, sets of keys, lip balm, paperclips — all these tuck neatly away inside, awaiting a day when they may be reawakened.
Every Jurassic Park fan can use one of these because clutter finds a way. Experience the prehistoric world for yourself with officially licensed home decor from Jurassic Park.