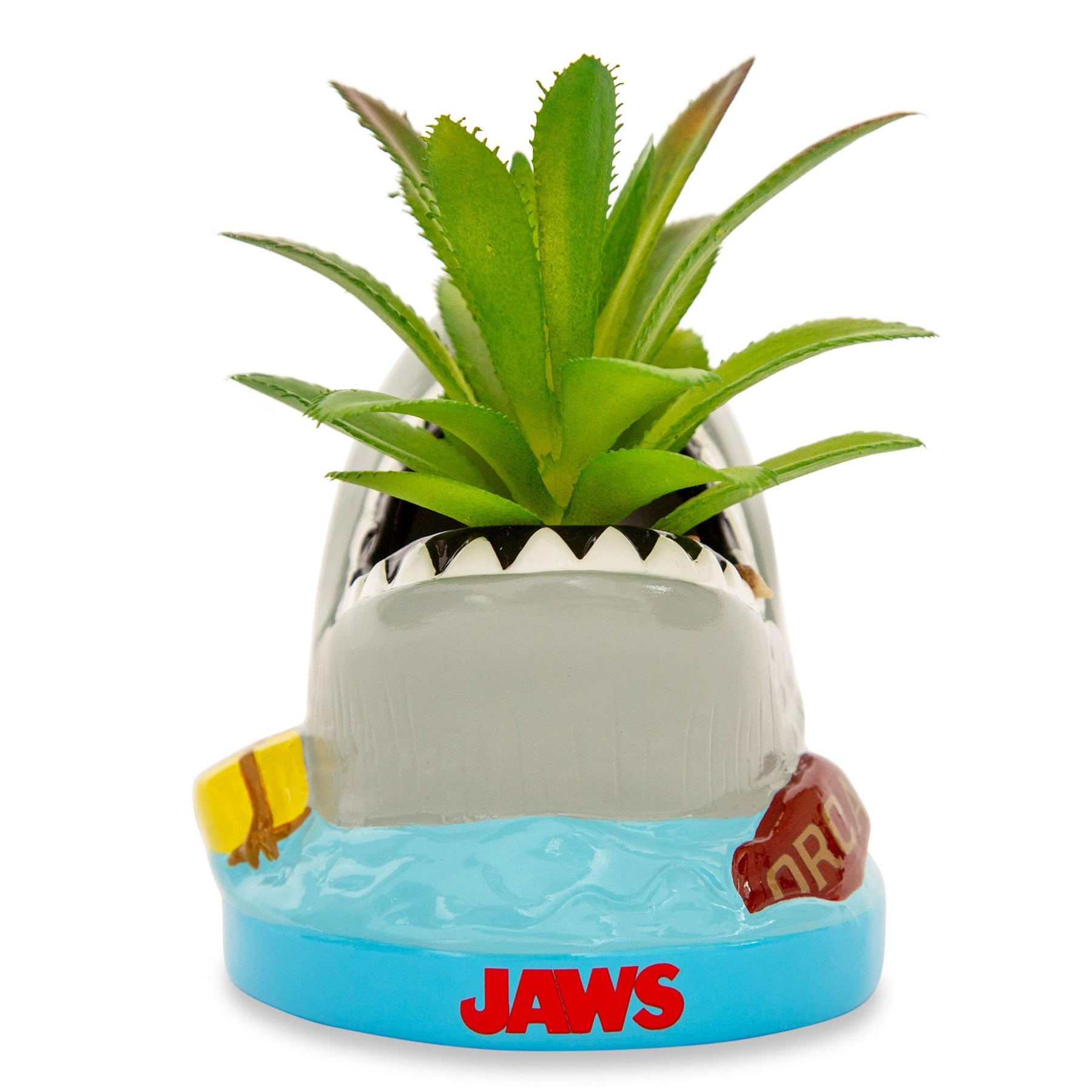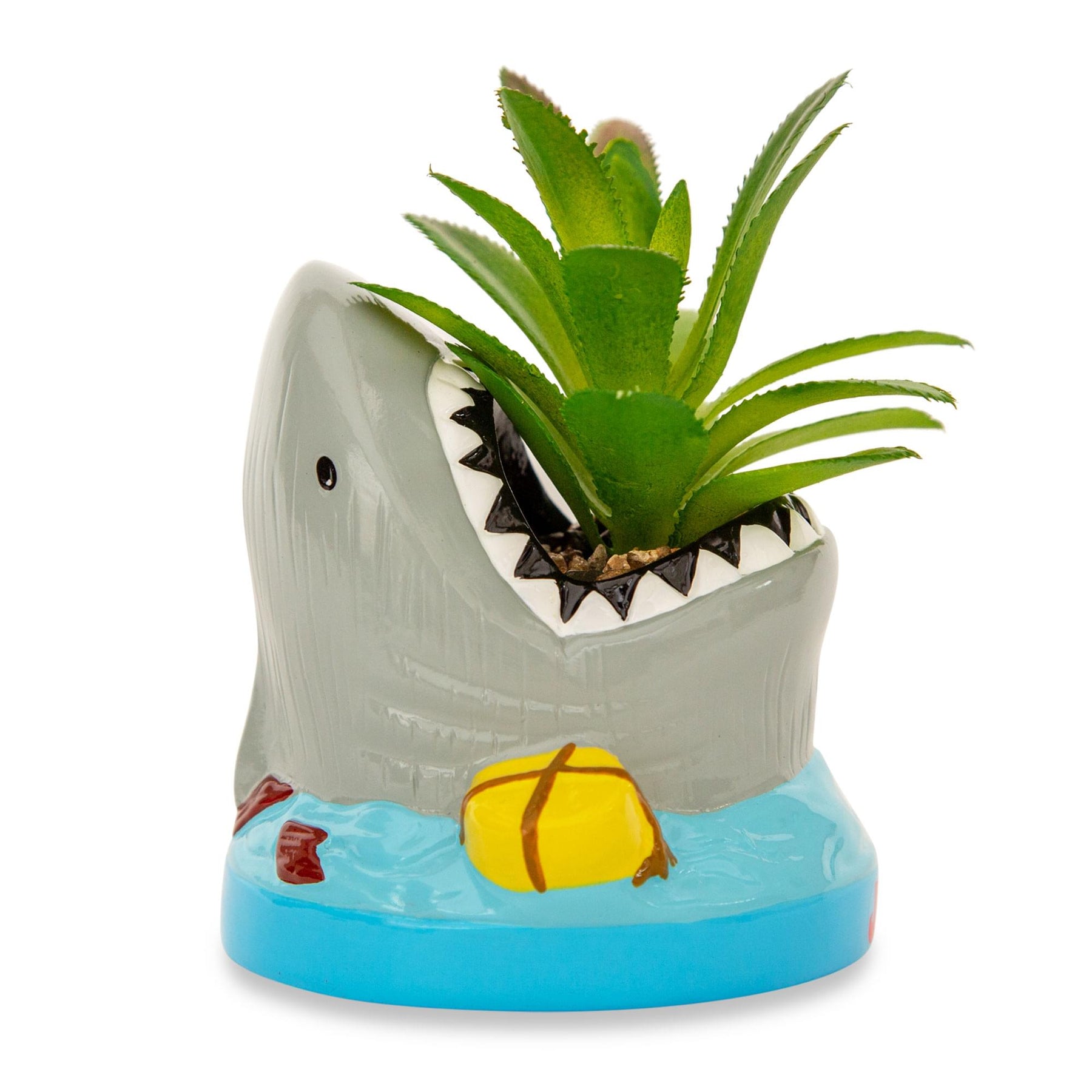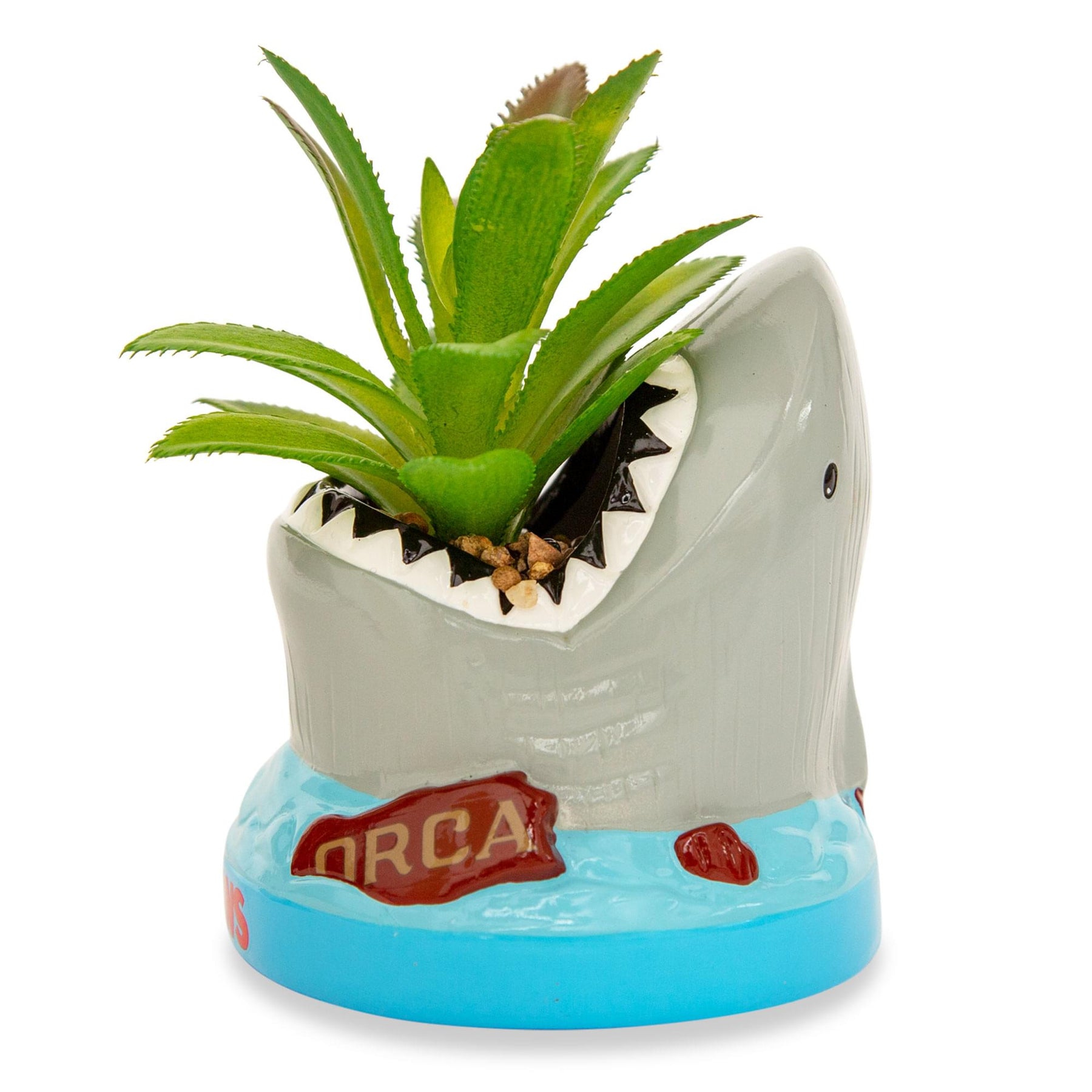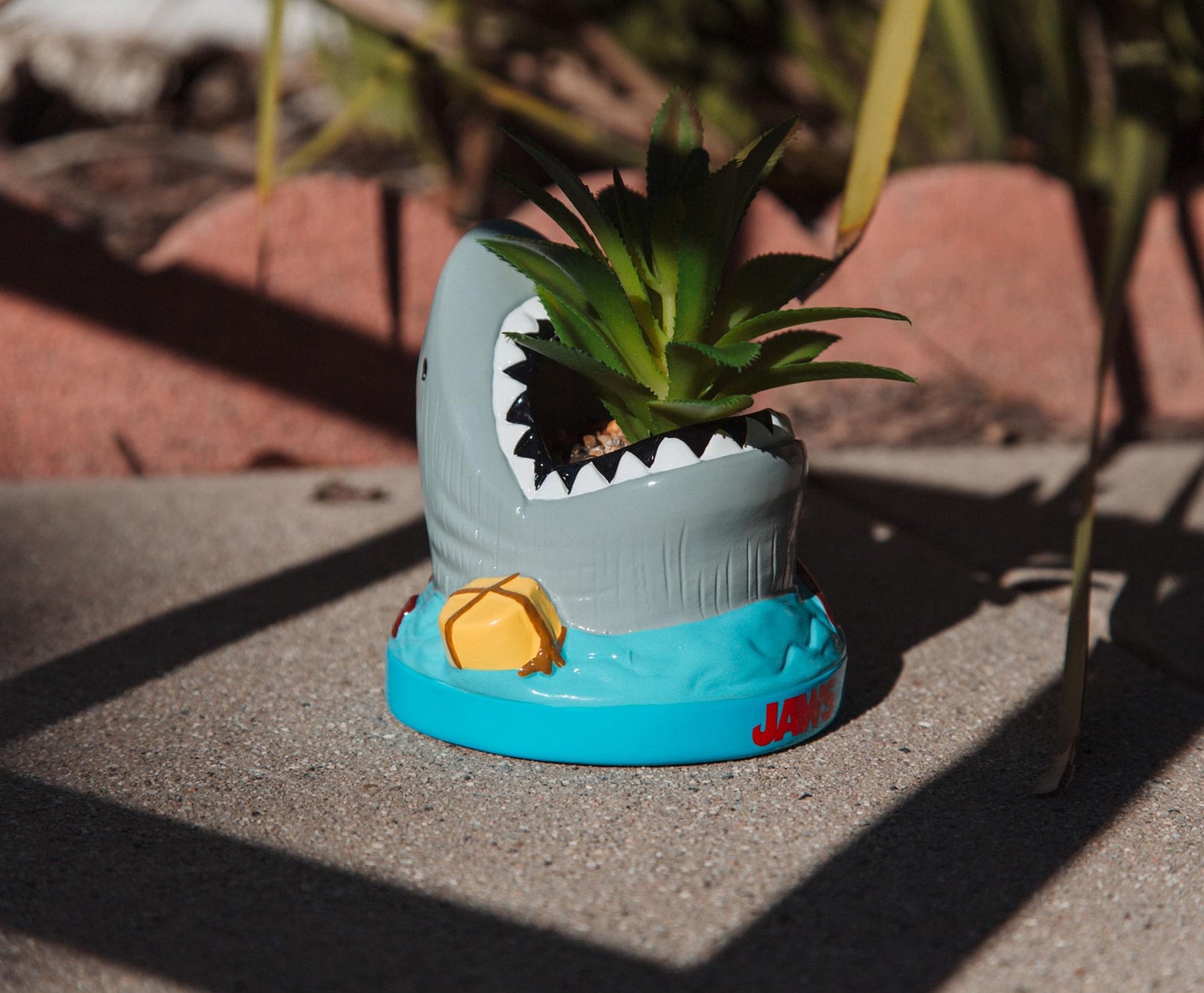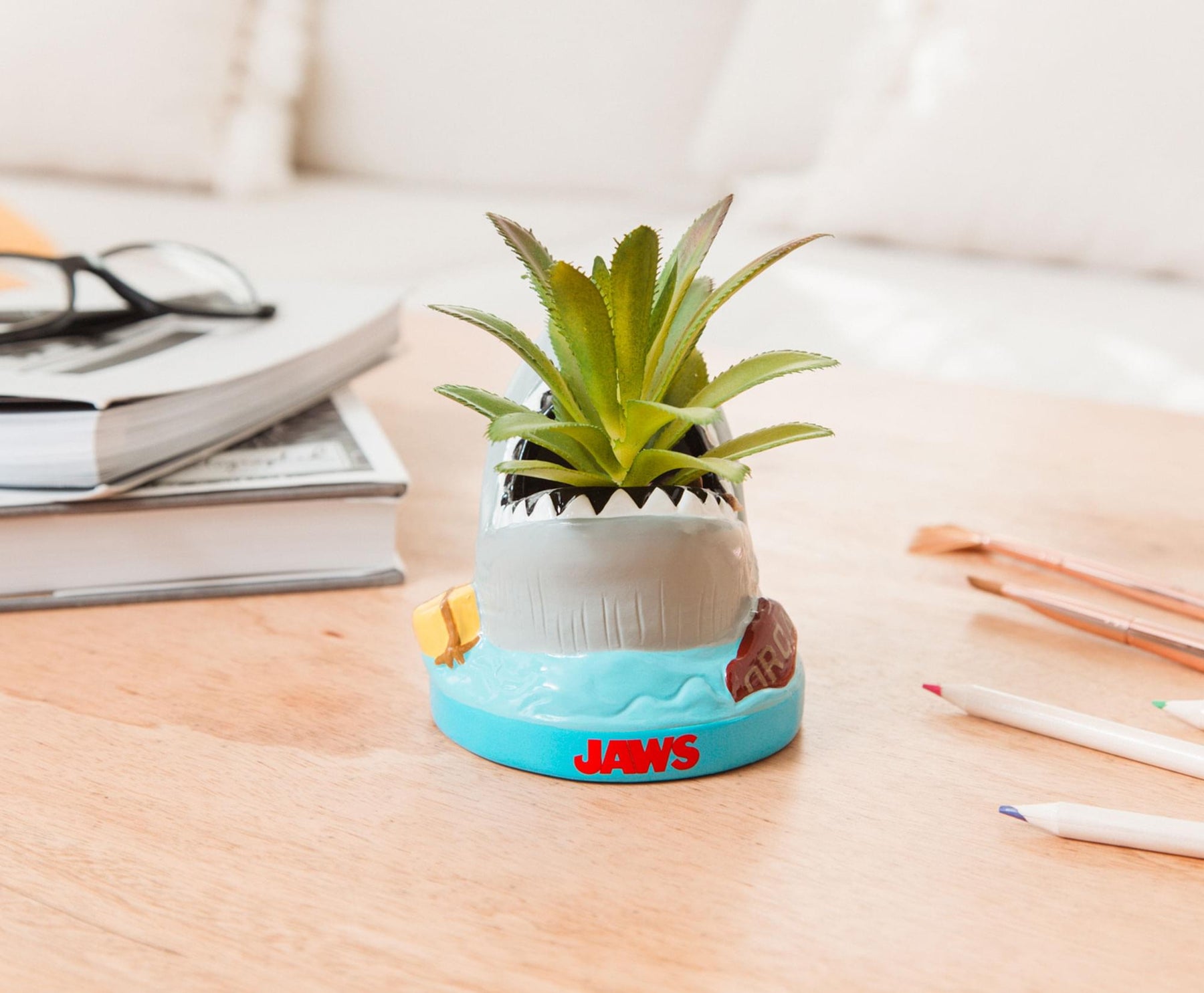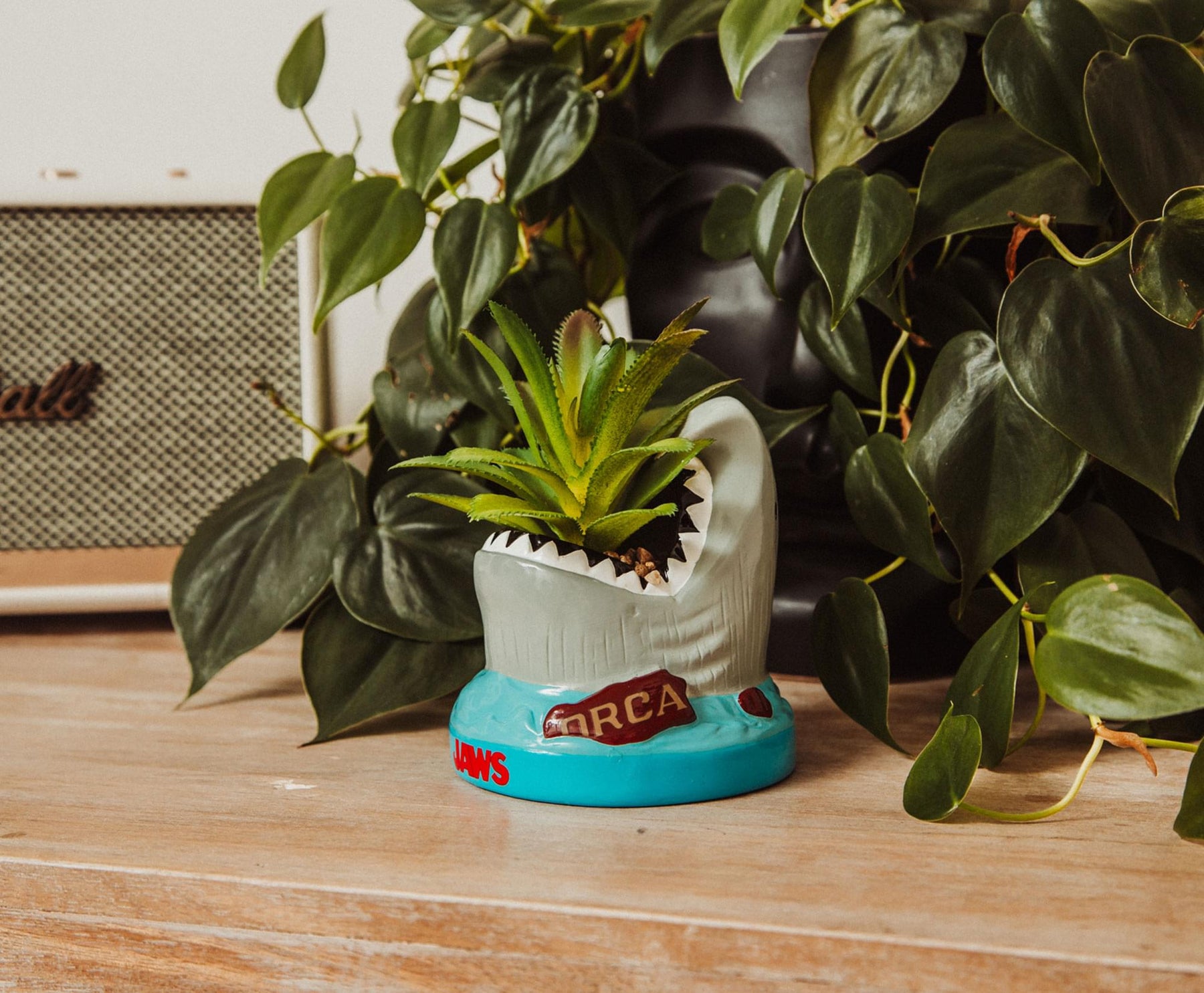 JAWS Shark 4-Inch Ceramic Mini Planter With Artificial Succulent
SOMETHING IN THE WATER: Get ready to head back to the beach with this exclusive mini planter inspired by the classic film JAWS. Put that scary shark to work for you, adding some fun sea decor that's still got a bit of bite to it.
AN EATING MACHINE: On screen, the shark from JAWS was a creature of pure terror. In this ceramic planter, he's a slightly less terrifying beast with a plant in his mouth. Around him, you'll spot a buoy in the wreckage of the Orca.
IMPRESS YOUR VISITORS FROM THE MAINLAND: Spruce up your dorm or apartment with this ceramic planter, measuring approximately 4 inches tall. The realistic-looking faux succulent features vibrant coloring and detailed texture.
EASY NO FUSS DECOR: Brighten up your own little island getaway with this planter pot featuring that familiar predator of the deep. Perfect for displaying with your other aquatic collectibles in a cozy beachside nook.
OFFICIAL JAWS COLLECTIBLE: Ready to get back in the water? Delve into the mysteries of the deep with this officially licensed JAWS mini planter delivered to you from the sleepy seaside town of Amity. And don't forget to smile.
JUST WHEN YOU THOUGHT IT WAS SAFE TO UPDATE YOUR DECOR
The terror of Amity never looked quite so manageable as in this exclusive mini planter inspired by Steven Spielberg's blockbuster film JAWS.
The residents of that sleepy coastal town in New Jersey will never forget the summer that everyone was afraid to step off of the beaches, nor of the extraordinary measures that their local sheriff took to make sure they were safe. Now, you can remember Brody and Hooper's heroism with this ceramic mini planter. The sculpted shark is designed to look a bit like that big fish that took a bite out of their summer tourism.
THE SHARK IS STILL WORKING
On set, the crew referred to their problematic mechanical shark as Bruce. Every day, they wondered if Bruce was going to cause them any trouble during filming. Luckily, this Bruce won't give you any issues. While he appears to be breaching out of the icy depths, he's just showing you the amazing plant he's been cultivating. Plus the special qualities of the included artificial succulent mean that it doesn't require any sunlight, soil, water, or trimming.
Enjoy a classic summer blockbuster with this officially licensed collectible inspired by the cinematic classic JAWS.
Read All About It on Our Blog
Trending Geek