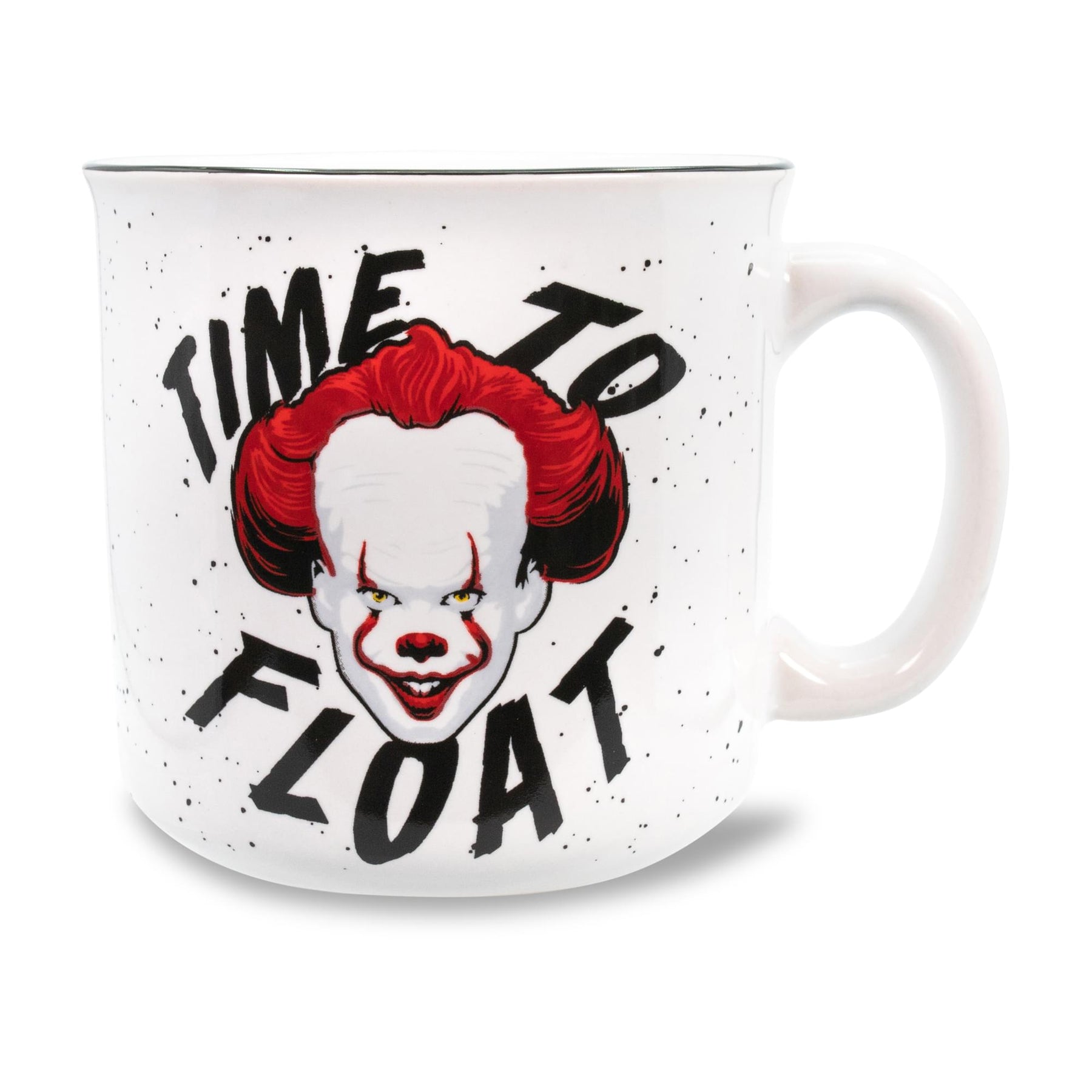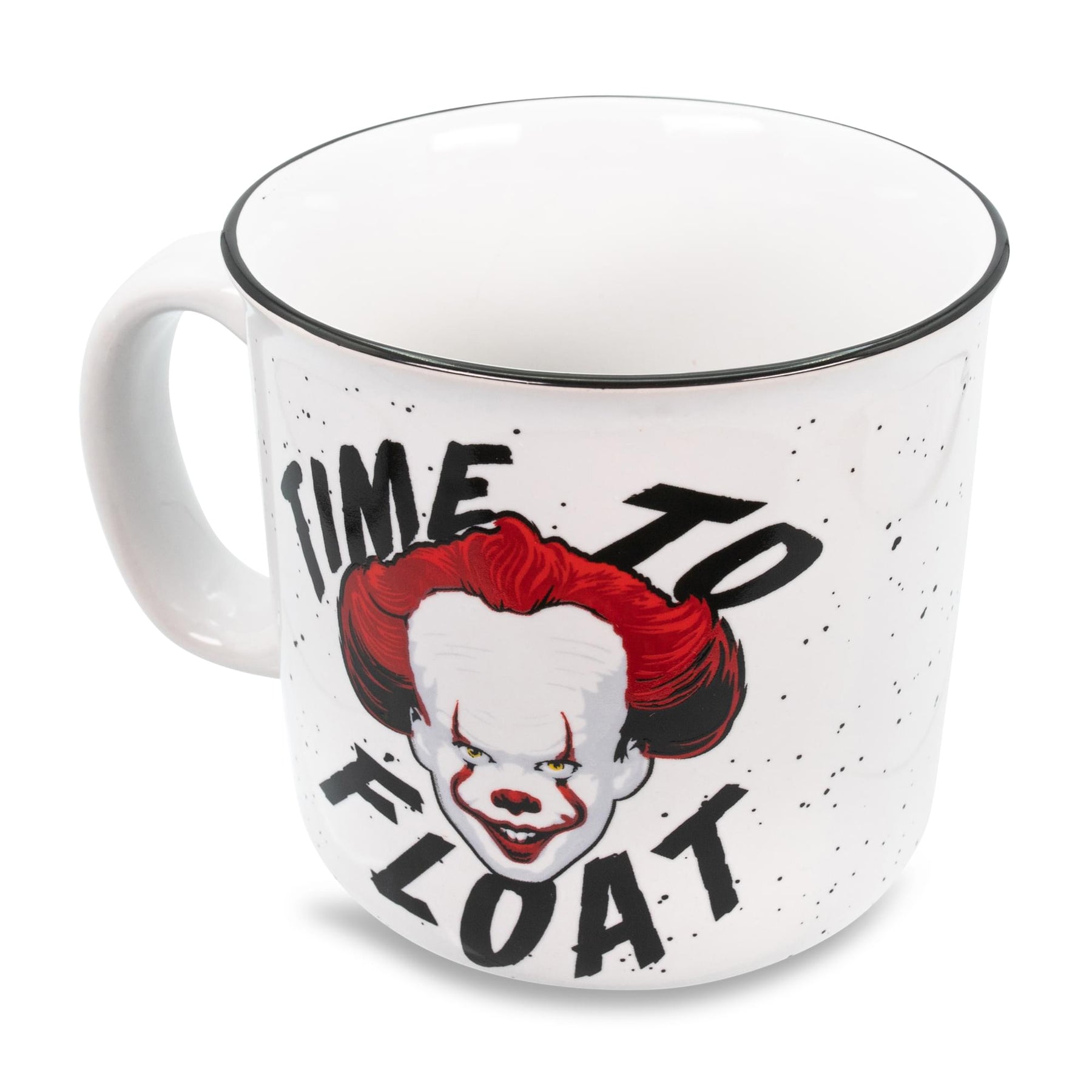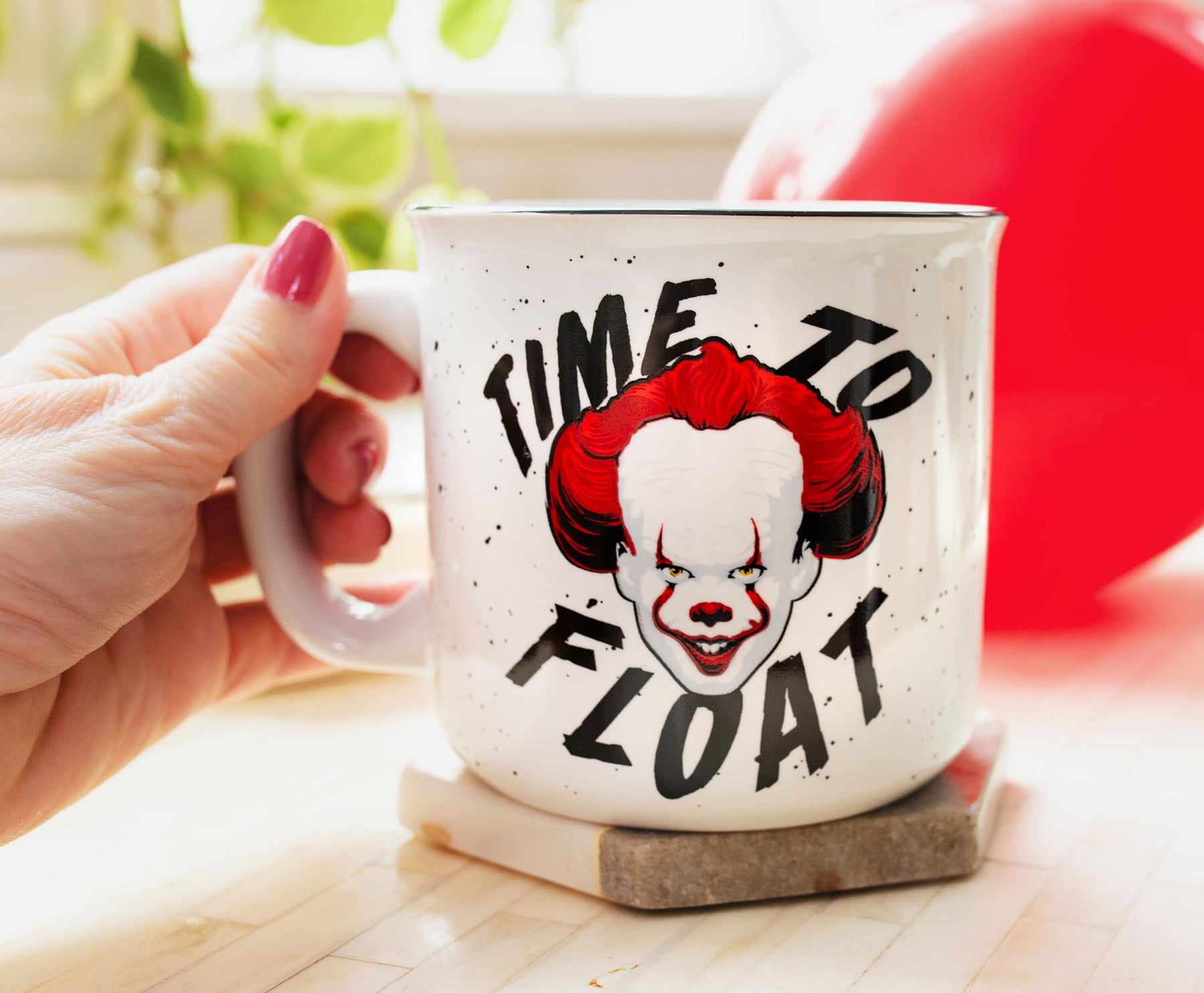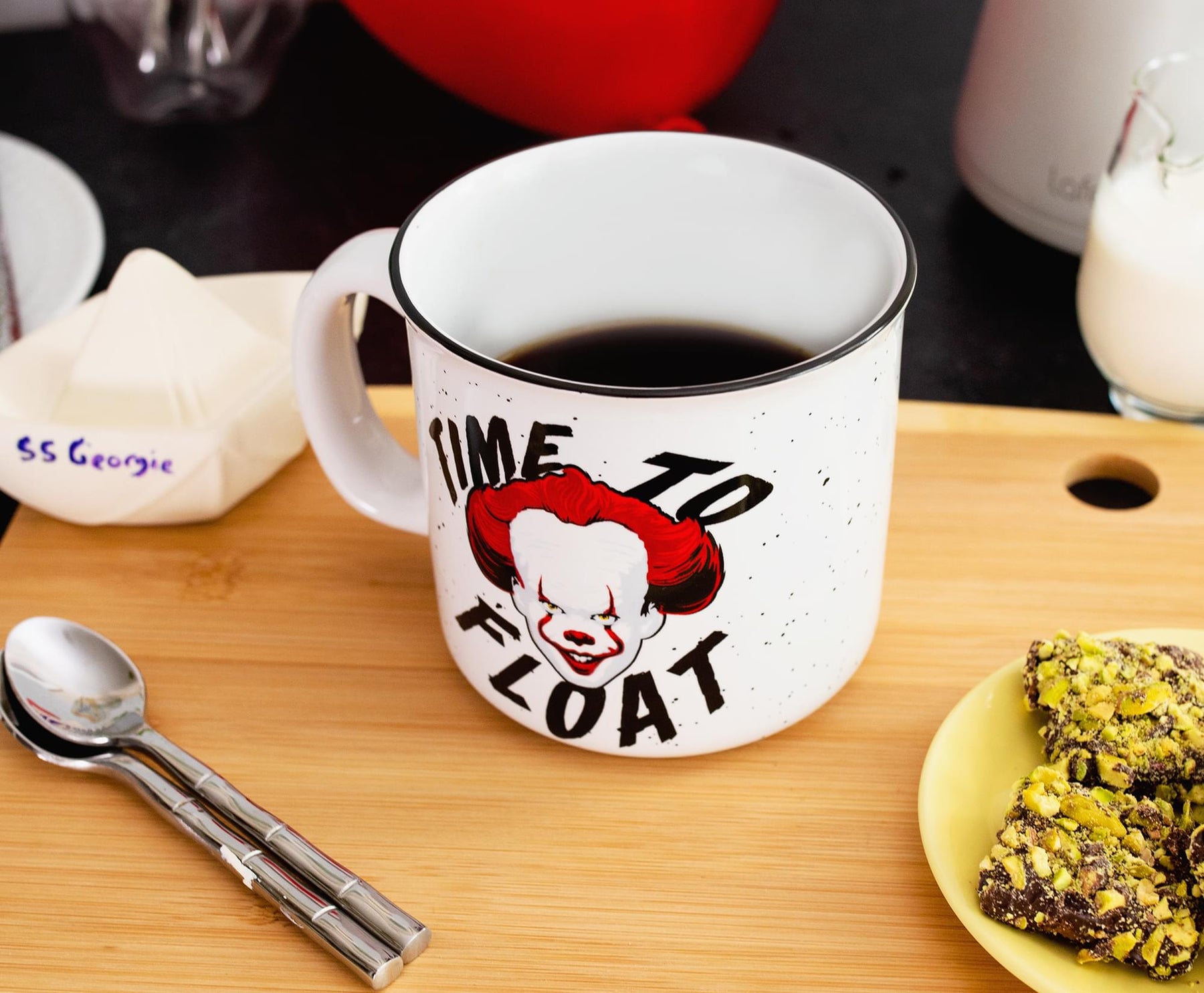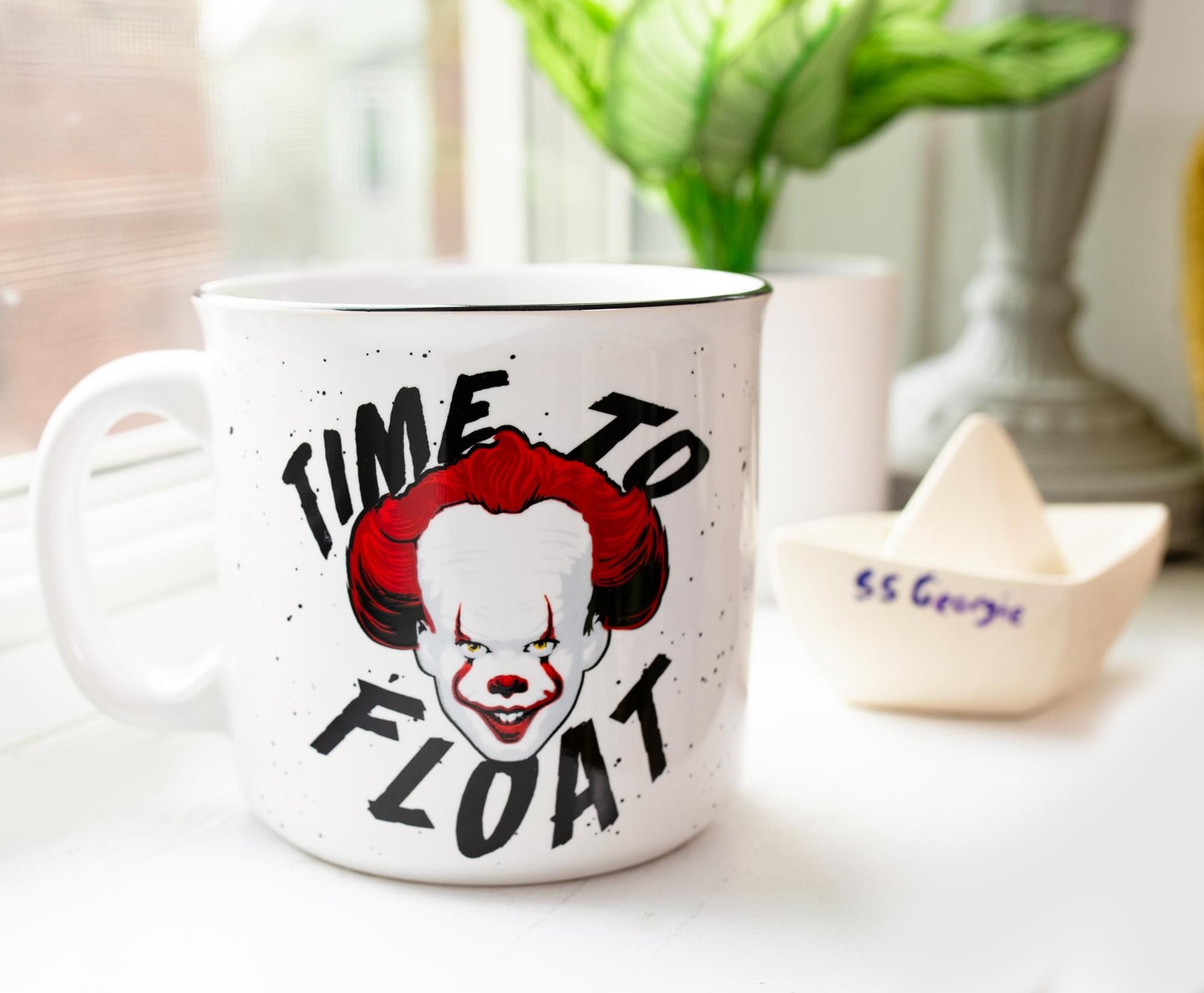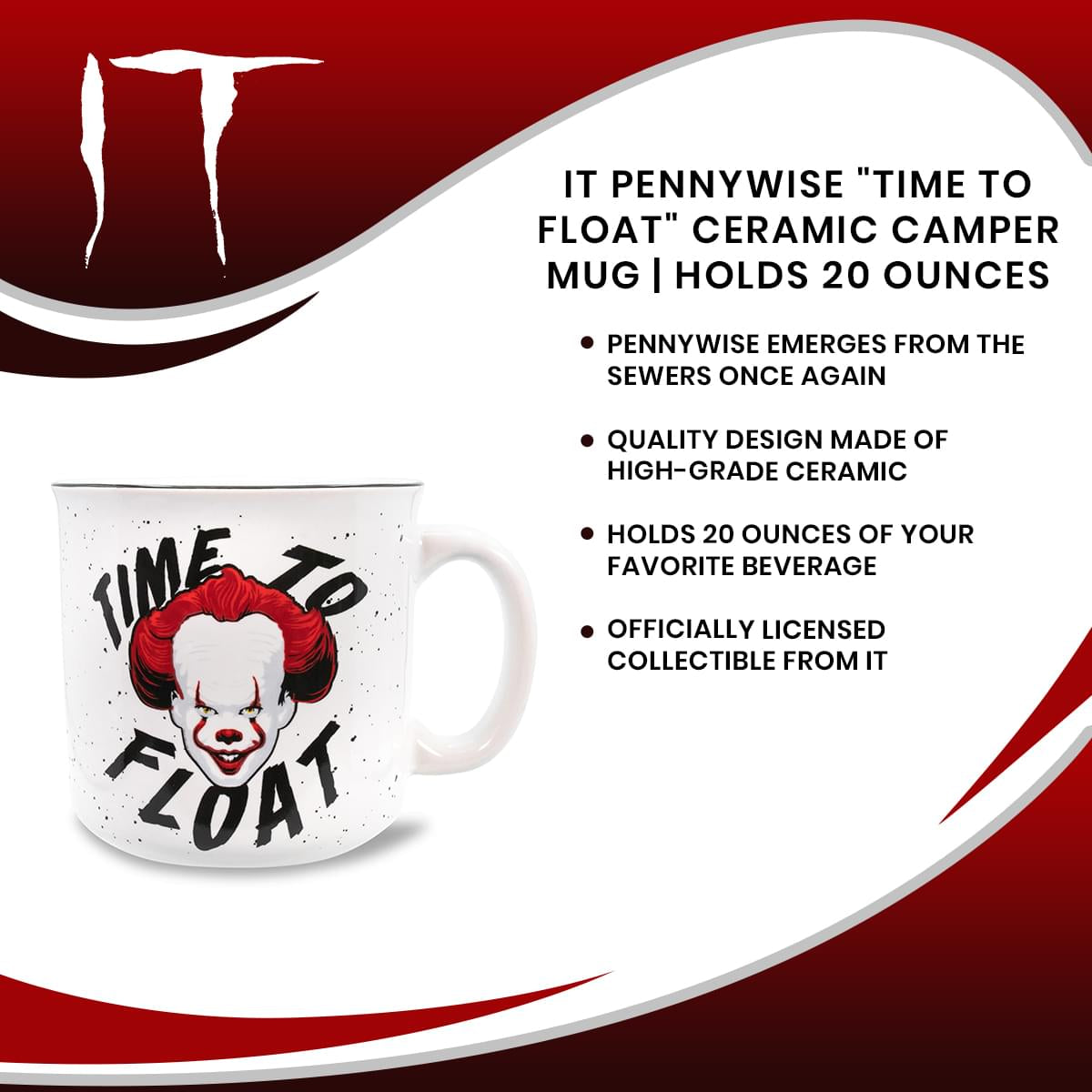 IT Pennywise "Time To Float" Ceramic Camper Mug | Holds 20 Ounces
WE ALL FLOAT DOWN HERE: Step into the Macroverse with drinkware inspired by the popular horror movie series IT based on Stephen King's novel. The notorious Pennywise has arrived in the form of this exclusive camper mug.
FACE YOUR GREATEST FEARS: Pennywise the Dancing Clown has emerged from the sewers to terrorize the small town of Derry once again. Features a stylized portrait of the frightening entity with "Time To Float" lettering.
SHARE A DRINK WITH A CLOWN: Keep an eye out for red balloons while treating yourself to a much-needed refreshment with this large coffee mug. Holds up to 20 ounces of your preferred hot or cold beverage of choice.
PENNYWISE APPROVED: This BPA-free ceramic mug features a durable design that's built to withstand any interdimensional clown's attack. Easy to clean and maintain, it's suitable for both microwave and top-rack dishwasher.
OFFICIAL HORROR MOVIE COLLECTIBLE: Overcome your fears with this officially licensed IT Pennywise Camper Mug. All of your nightmares come to life with this kitchen essential that brings a terrifying twist to your table.
HE'S EVERY NIGHTMARE YOU'VE EVER HAD
Beep beep, Richie! All of your nightmares come to life with this exclusive IT Pennywise Camper Mug. Stalking through the sewers of the unassuming town of Derry, the shape-shifting monster has come to prey on your fears.
Pennywise emerges with his characteristic grin, taking inspiration from Bill Skarsgard's portrayal of the Dancing Clown in the acclaimed 2017 remake. "Time To Float" lettering wraps around the terror-inducing devil clown in reference to the iconic quote.
A KILLER DRINKWARE OPTION FOR DANCING CLOWNS
Nightmares keeping you up? Horror enthusiasts can sit down with their favorite Stephen King novel and a warm brew. The next best thing since paper boats, this ceramic coffee mug will keep your mood afloat. Become an honorary member of the Losers Club with this officially licensed IT collectible.
CARE INSTRUCTIONS
Easy care
Top-rack dishwasher safe
Microwave safe