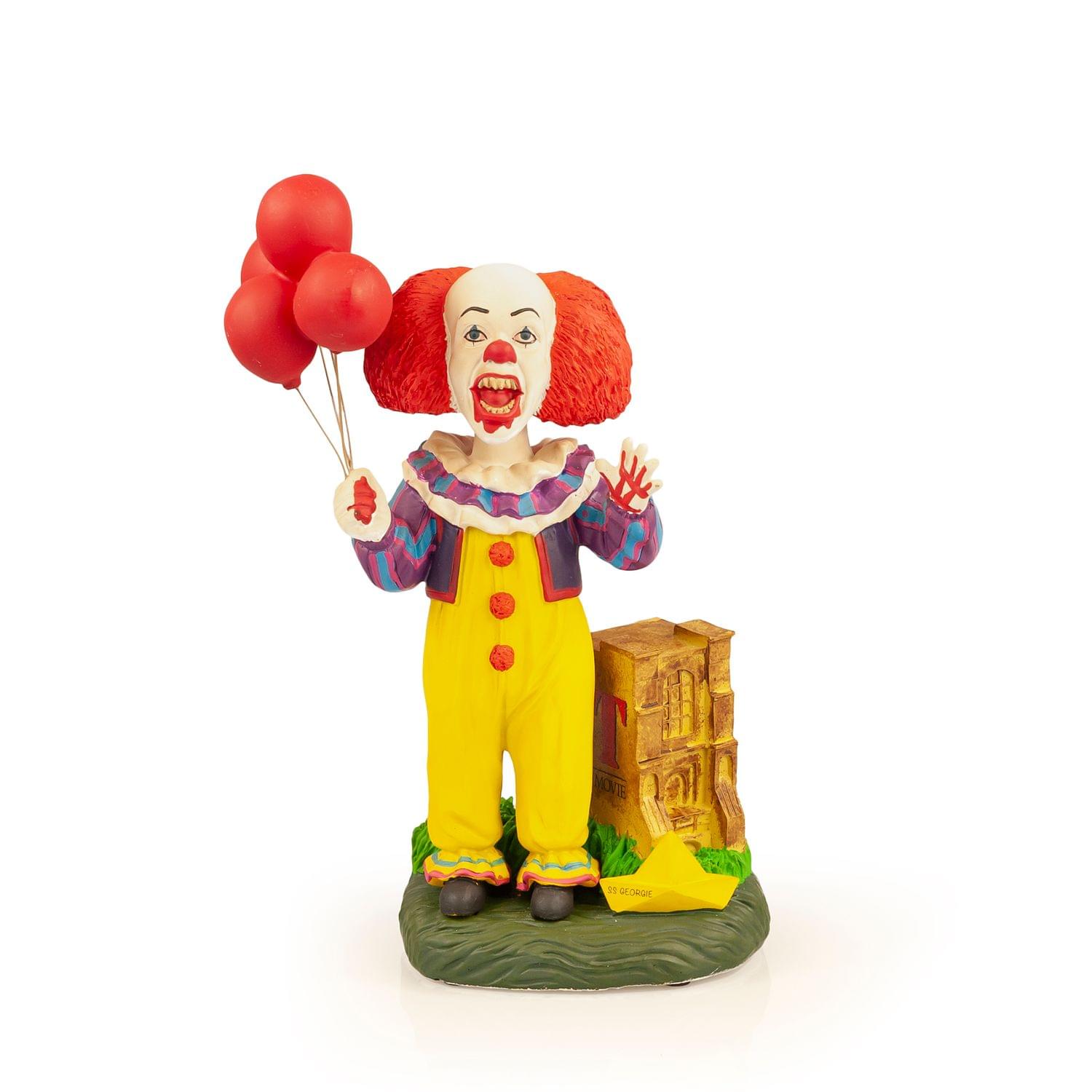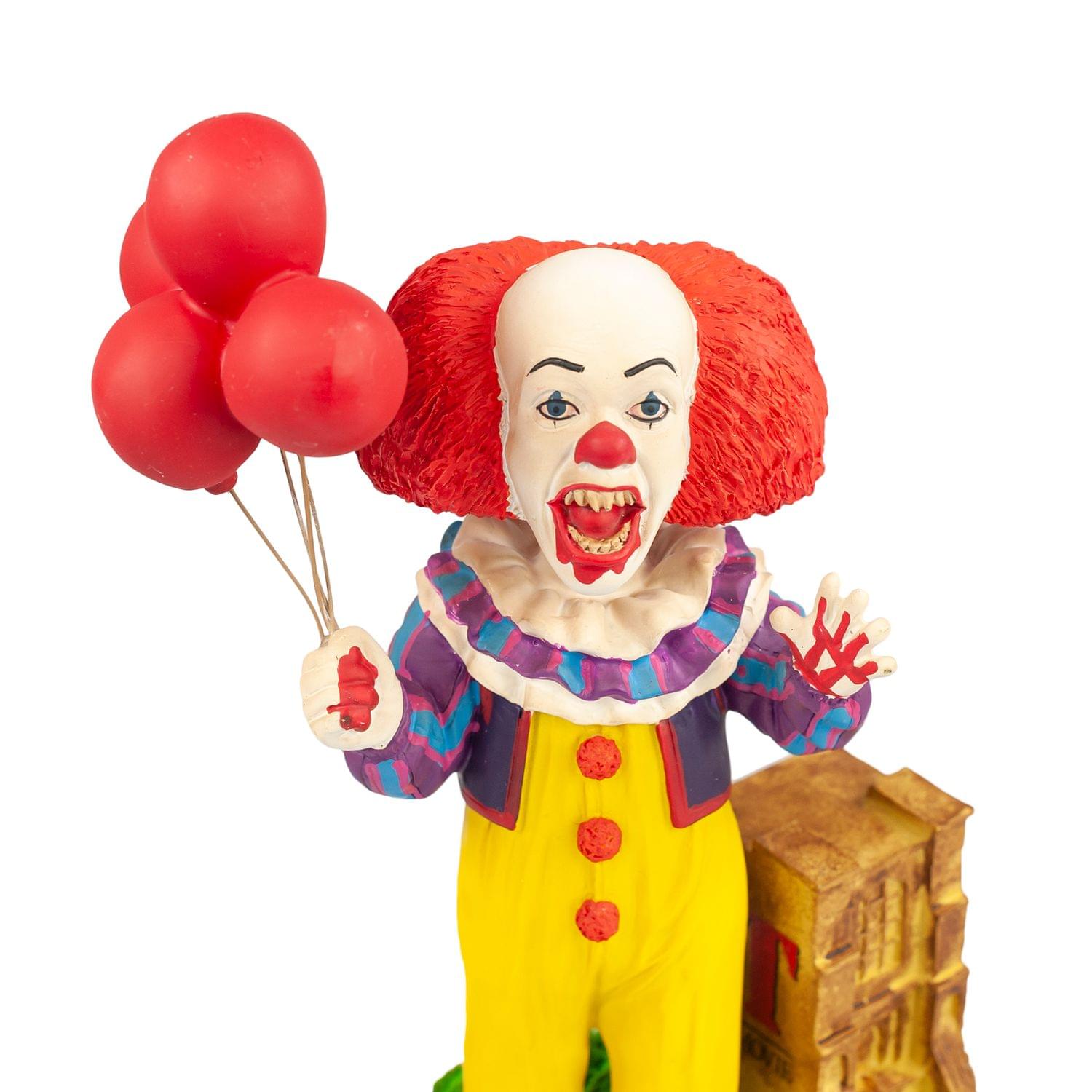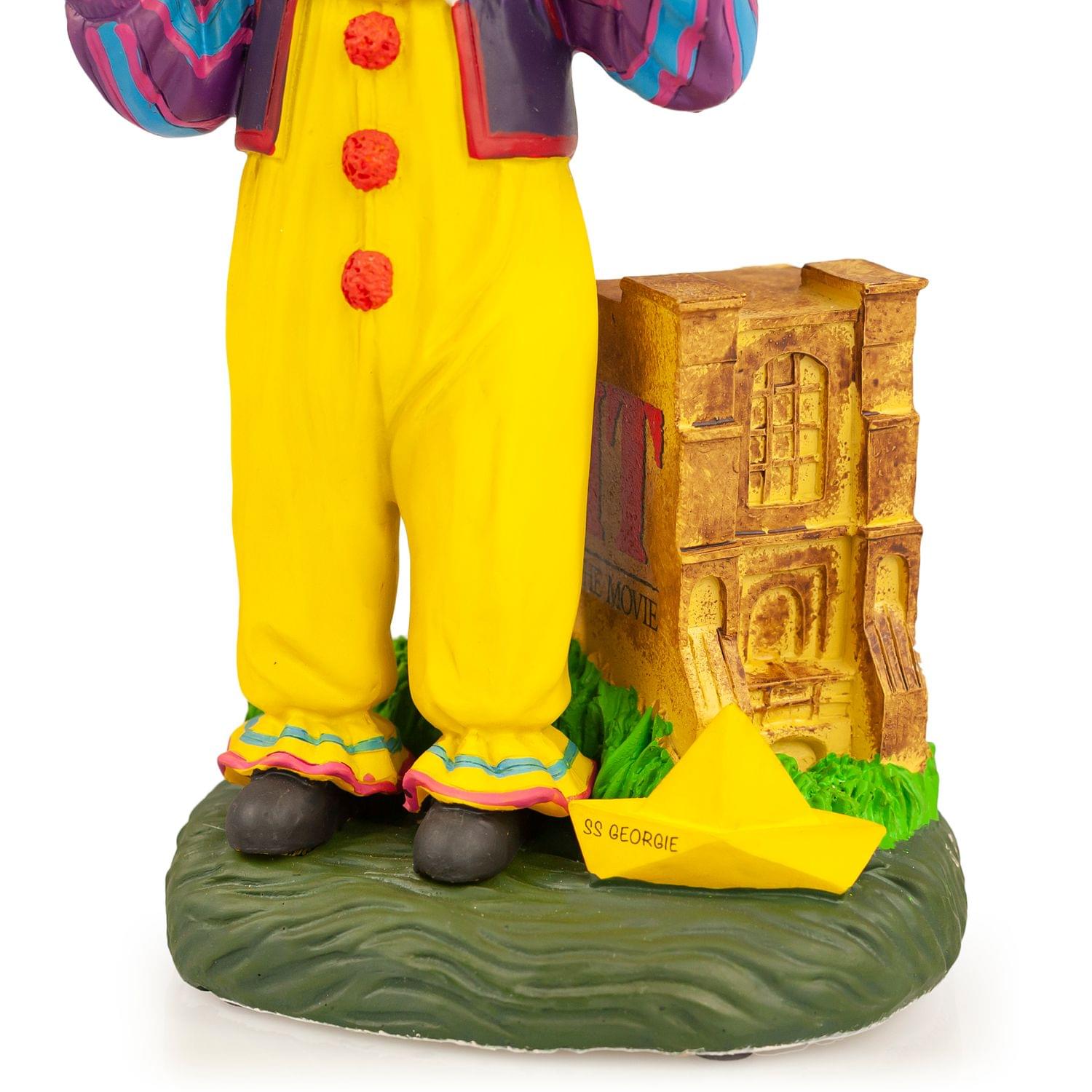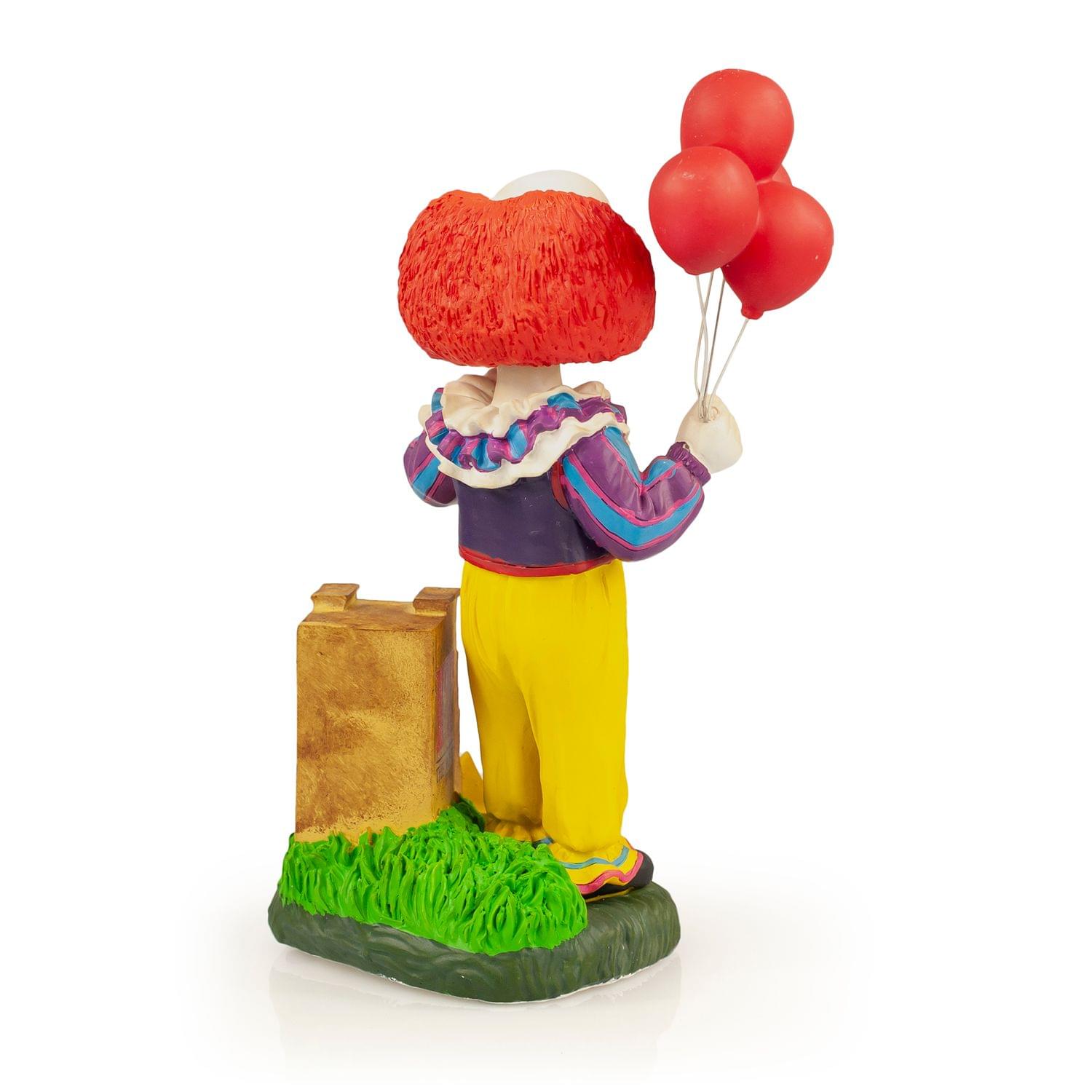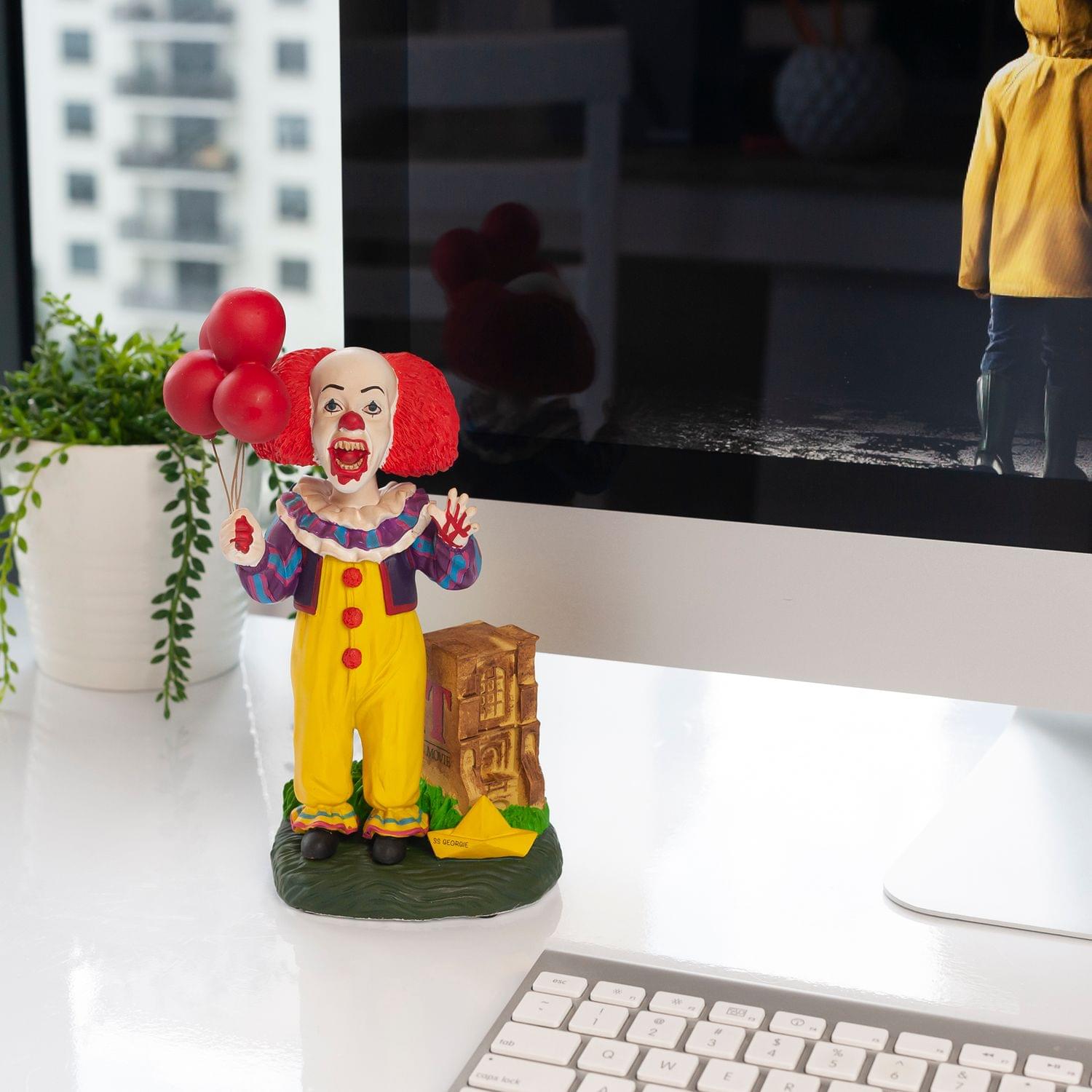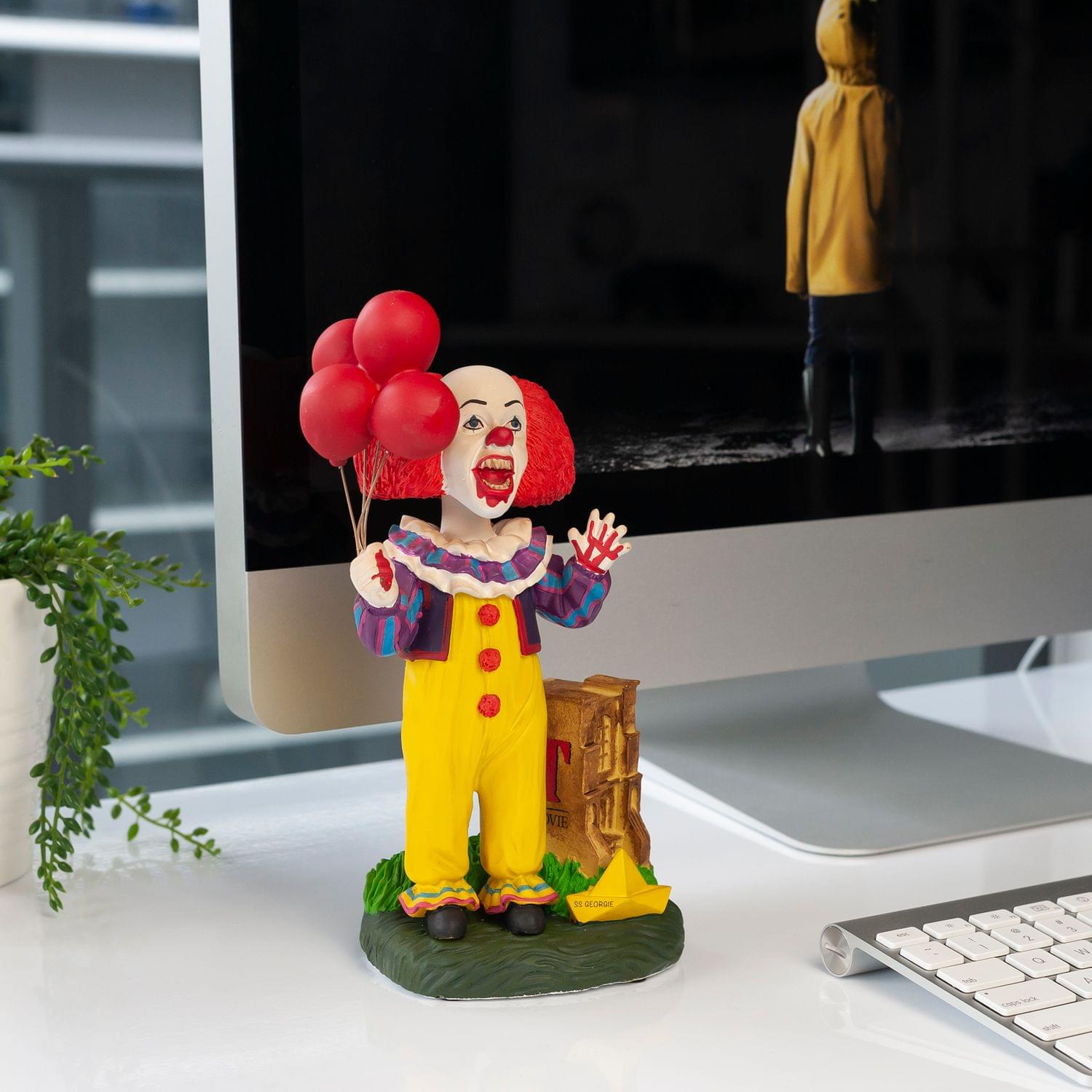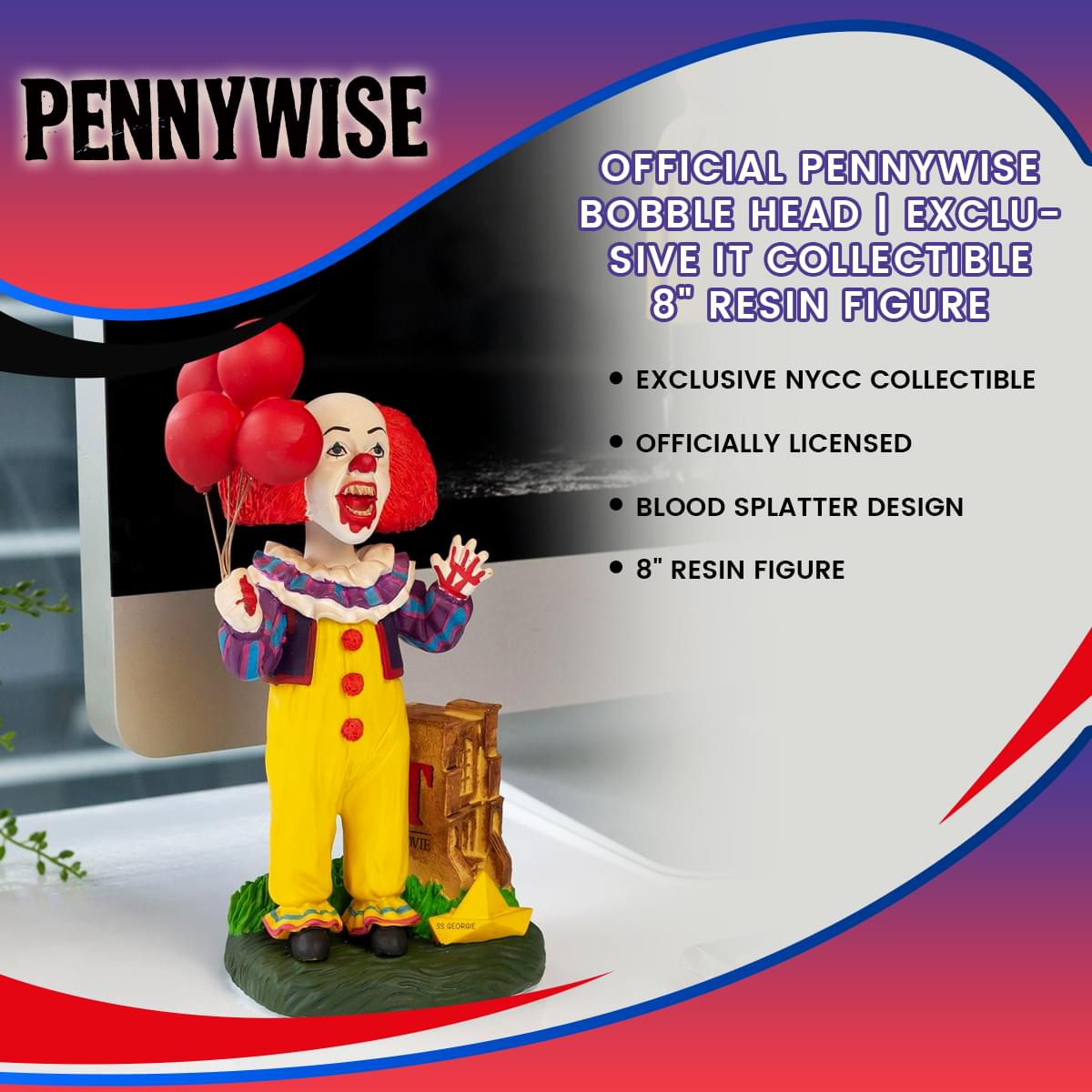 OFFICIAL Pennywise Bobble Head | Exclusive IT Collectible | 8" Resin Figure
TAKE HOME PENNYWISE: If you've ever wanted own a piece of classic American pop-culture, look no further! Pennywise is the reason we are terrified of clowns and now his likeness has been placed on this fun little bobble-head!
PERFECT FOR HORROR MOVIE FANS: No horror movie buff's resume is complete without the 1990 rendition of Stephen King's IT. Any fan will instantly recognize those yellow pants and red hair. This Pennywise doll is all the fun with an equal amount of fright!
QUALITY RESIN BUILD: Standing at 8 inches in height, this resin statue is designed with longevity in mind! This durable Pennywise toy makes a wonderful decoration piece for your shelf or table.
NEW YORK COMIC CON EXCLUSIVE: Featured at the New York Comic Con, this Pennywise bobble head figure is truly unique and rare. This would make a great gift to any friend or loved one who adores this killer clown.
OFFICIALLY LICENSED: Pennywise is a crucial component of any horror movie memorabilia collection. Officially licensed, this bobble head figure would certainly become a treasured piece to any collector's myriad of horror movie legends!
THEY ALL FLOAT DOWN HERE GEORGIE
This bobble head figure of Pennywise brings back all of the haunting memories that Stephen King's IT gave to us when the book was adapted to film.  Tim Curry's portrayal of the killer clown gave the world a phobia that it wouldn't shake.  This little bobble head would look great in a collection or on your shelf!
MAKES A TERRIFYINGLY GOOD GIFT
Do you have any loved ones, a spouse, friends, or enemies that you'd like to scare?  You've hit the jackpot!  This officially licensed bobble head is sure to give them nightmares! A New York Comic Con exclusive, this resin Pennywise figure is a must have!
Read All About It on Our Blog
Trending Geek