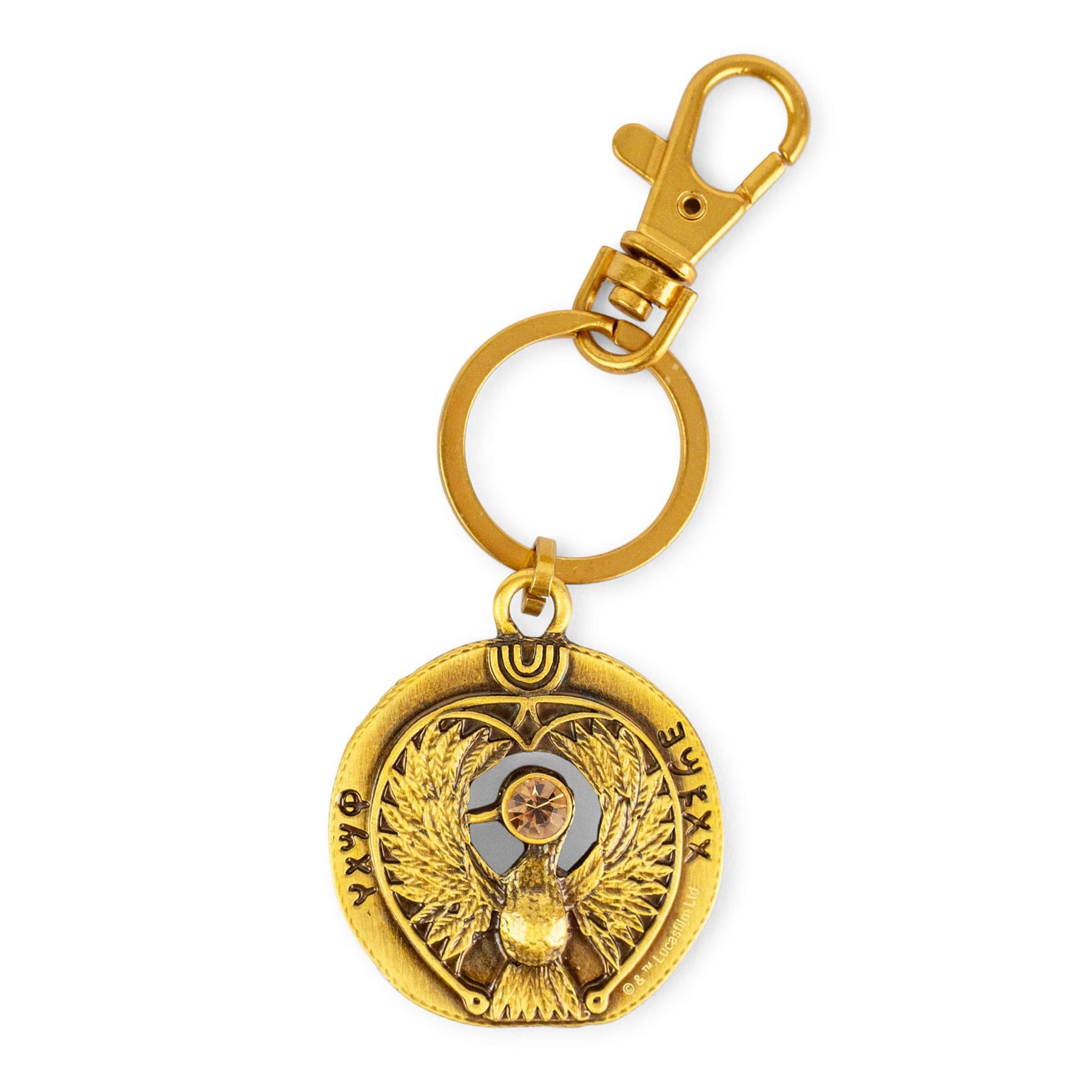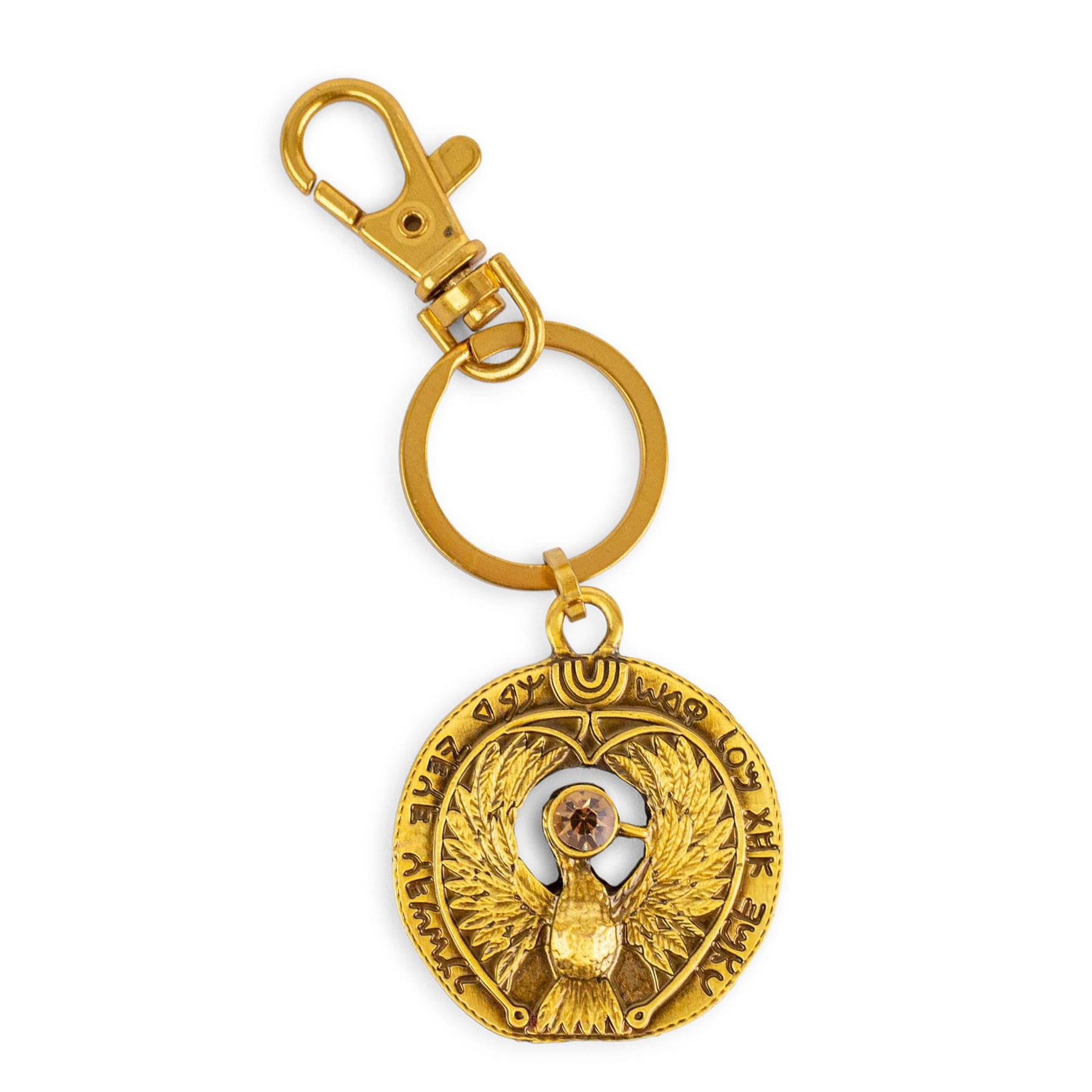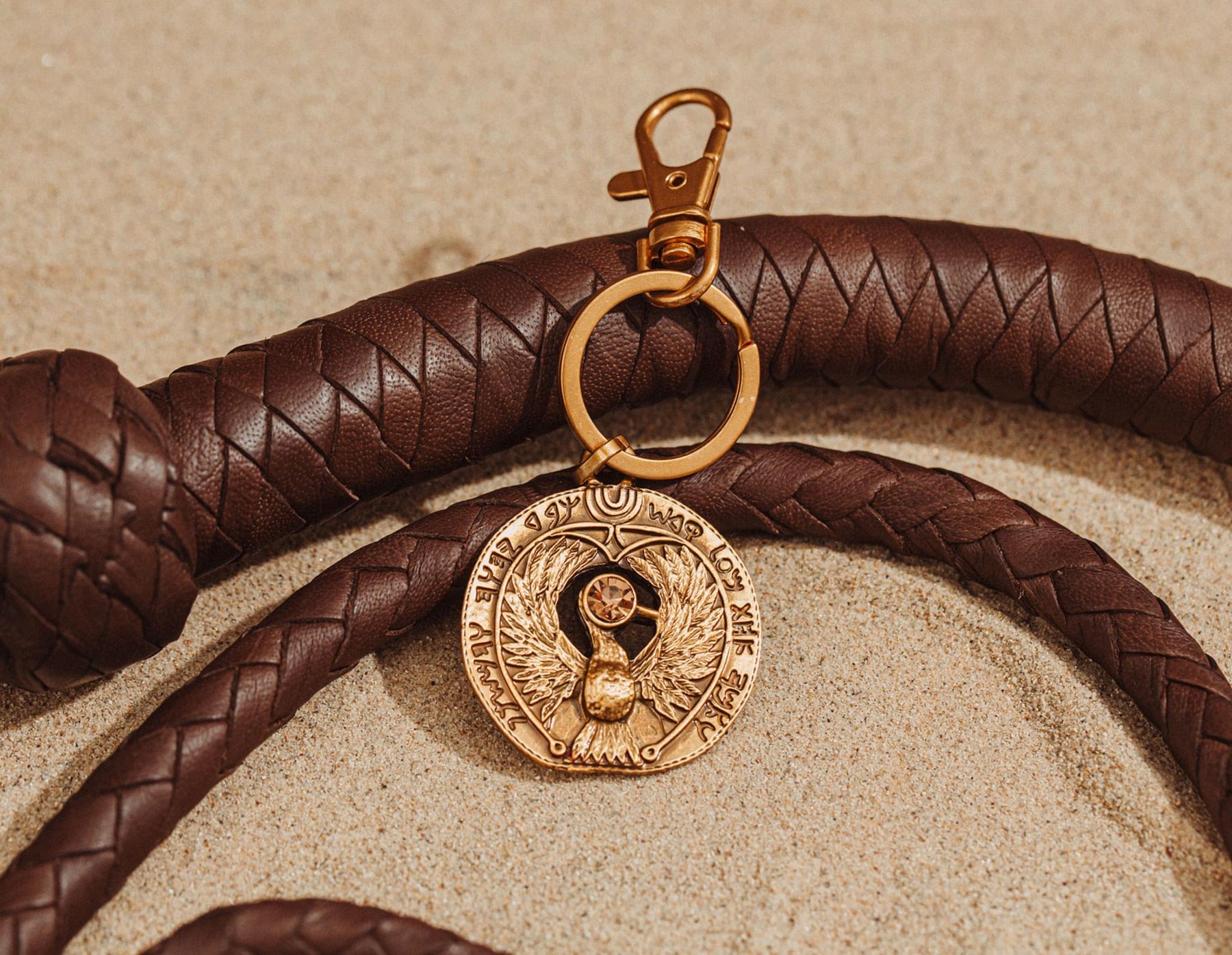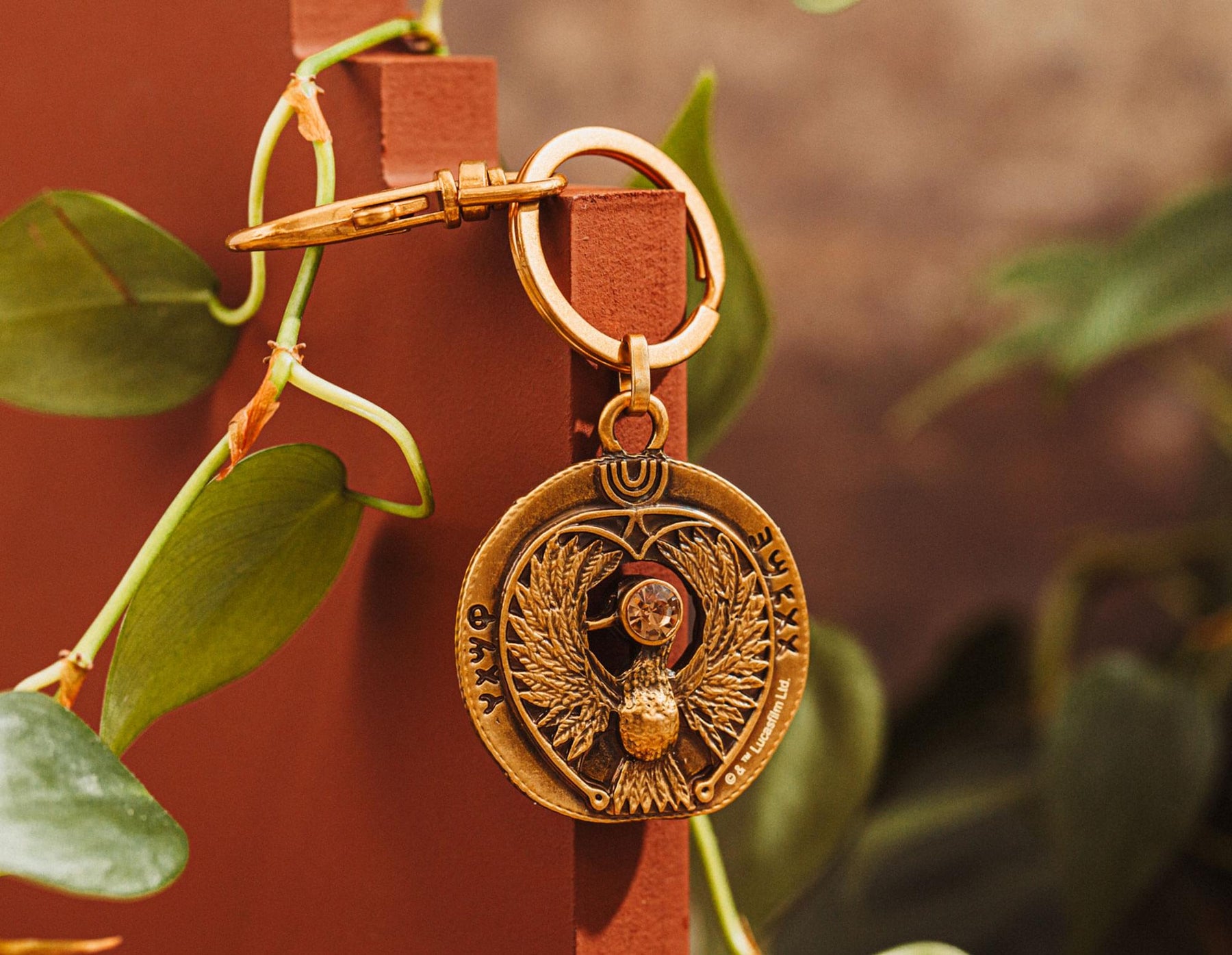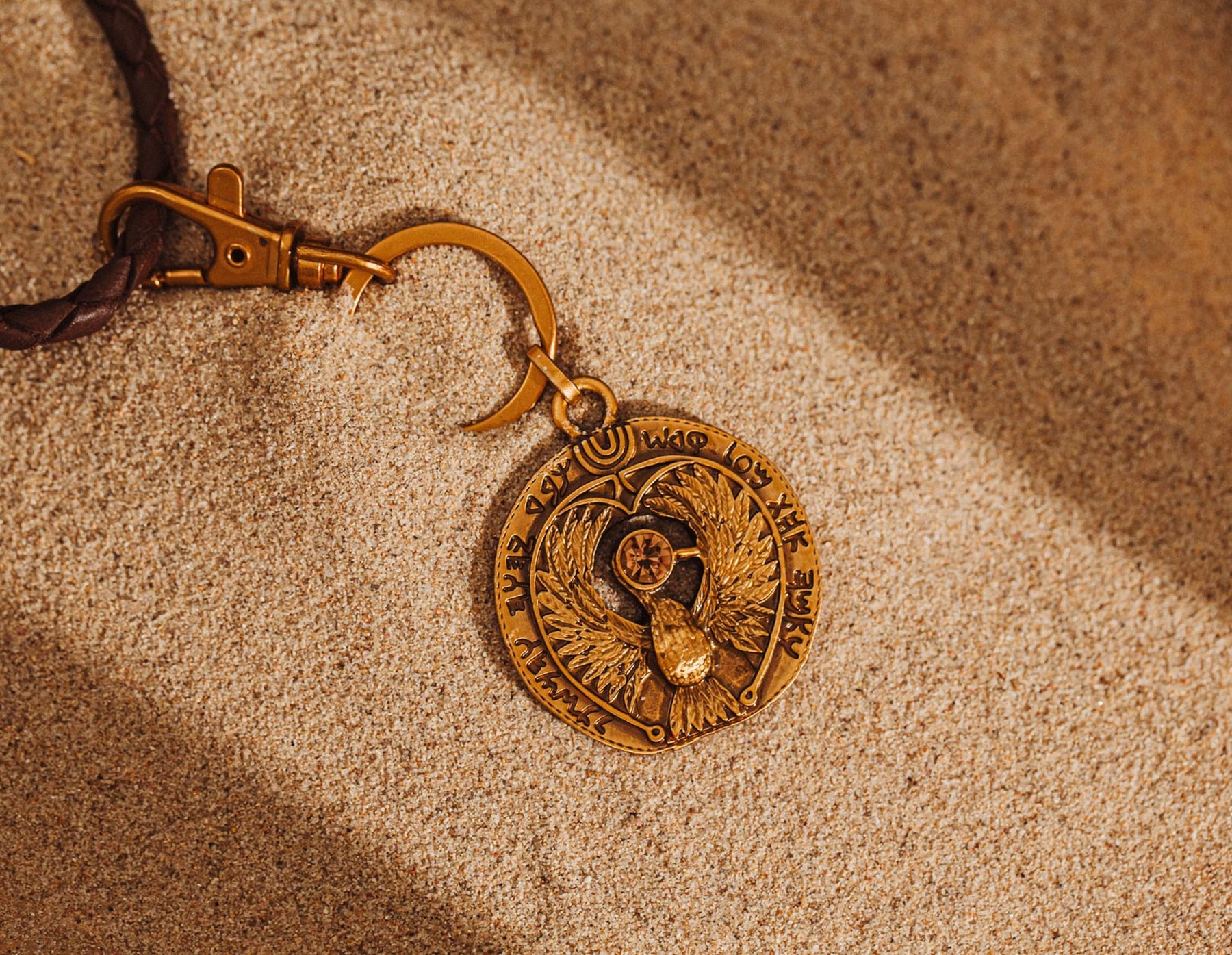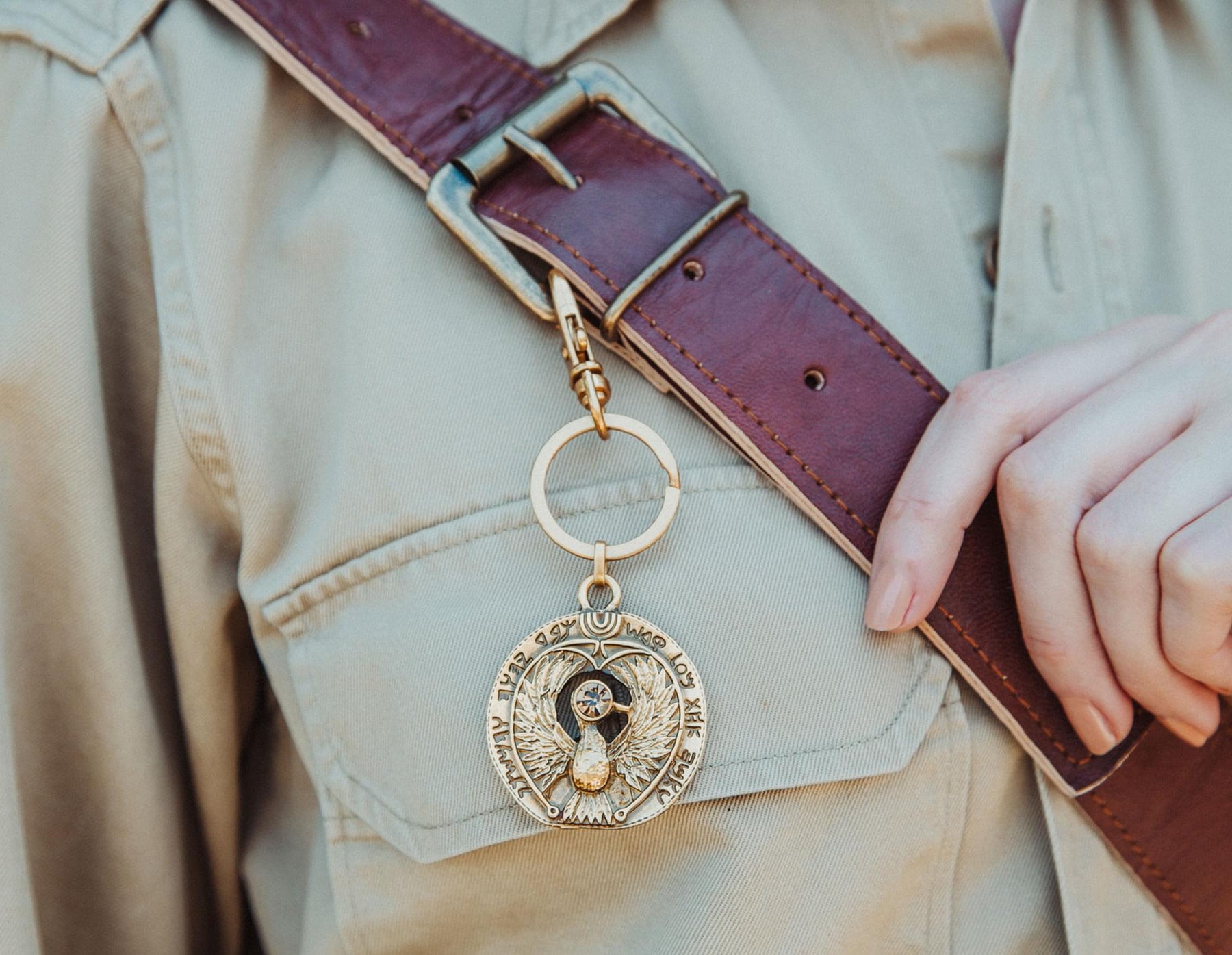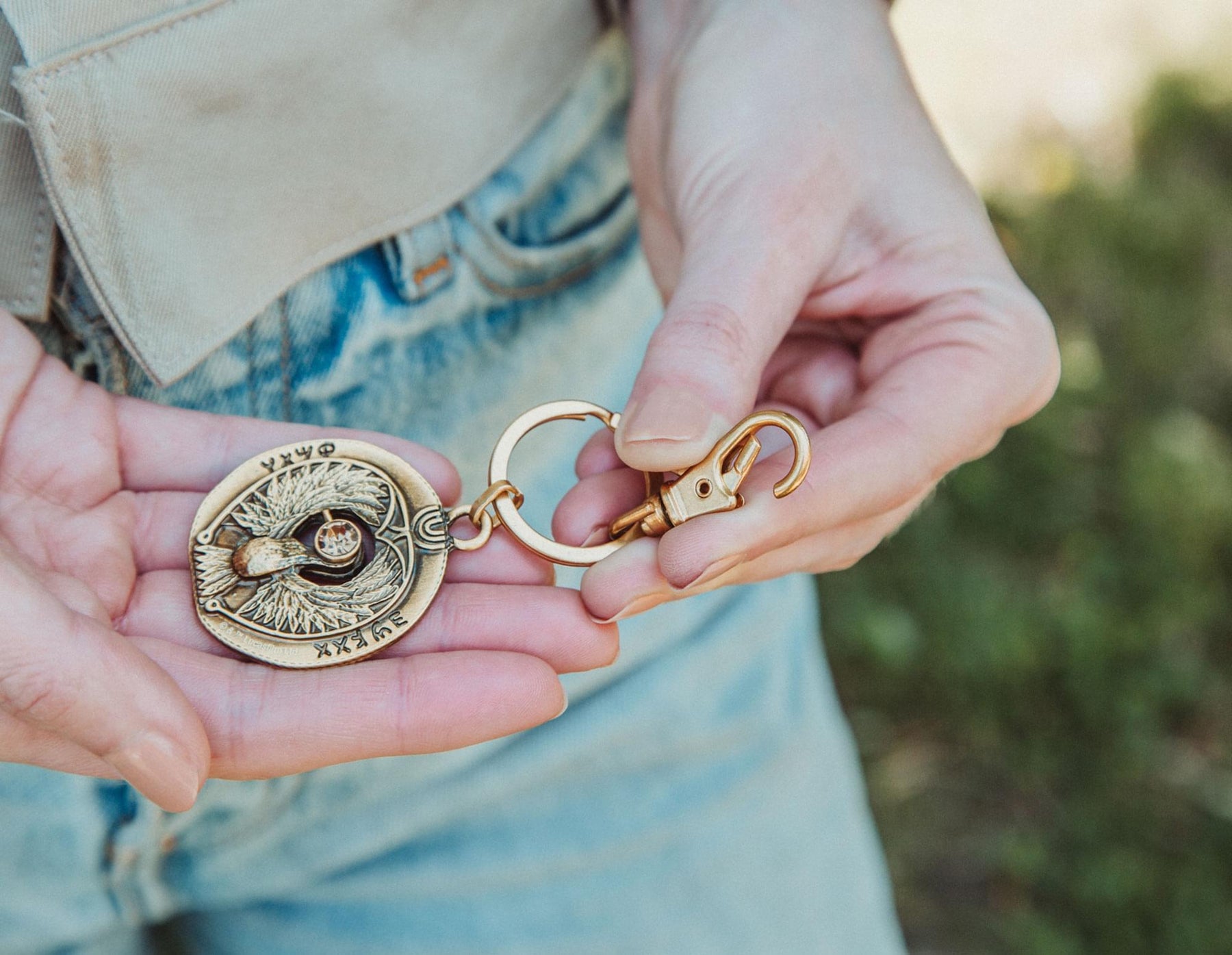 Indiana Jones and The Raiders Of The Lost Ark Talisman Double-Sided Keychain
EMBRACE THE ADVENTURE: Brave your next journey with this collectible pendant keychain from Indiana Jones and the Raiders of the Lost Ark. You never know what treasures you might dig up out of your own pocket.
AN ARCHAEOLOGICAL FEAT: This keyring features the iconic Talisman as seen in Raiders of the Lost Ark. Recreates the headpiece to the Staff of Ra, resembling the coveted bronze medallion that's been downsized for carrying on your adventures.
TREASURE OF THE FINEST QUALITY: Just like Indy's rugged determination, this keychain is built to endure. Expertly crafted from durable base metal and features a sturdy lobster claw attachment for accessorizing.
GEAR UP FOR YOUR NEXT DIG: Take this keyring wherever your archeological adventures take you, so you can always keep your precious belongings close. Comes neatly displayed on branded hanger card packaging.
OFFICIAL INDIANA JONES COLLECTIBLE: This metal keychain is no counterfeit relic. It's an officially licensed treasure straight from the exciting adventures of Indiana Jones and the Raiders of the Lost Ark.
PUT ON YOUR FEDORA AND PREPARE FOR ADVENTURE
Sometimes, treasure can be found where you least expect it.
You won't go digging in the wrong place when you've got this pendant keychain based on the talisman from Indiana Jones and the Raiders of the Lost Ark. Resembles the bronze medallion that Marion Ravenwood sold to Indy on his search for the Ark of the Covenant.
Whether you clip this keyring onto your backpack or let it hang proudly among your treasured archaeological collection, you're sure to feel like a part of the action. The perfect artifact for fans who want to accessorize with a piece of their favorite film.
JOIN INDY ON HIS NEXT QUEST
Whether you're unlocking ancient tombs or just your front door, this keychain will remind you that adventure is always within reach. This pocket-sized accessory is a piece of Indy's world you can always carry with you.
Don't worry about setting off any booby traps when you pick up this officially licensed collectible inspired by Indiana Jones.