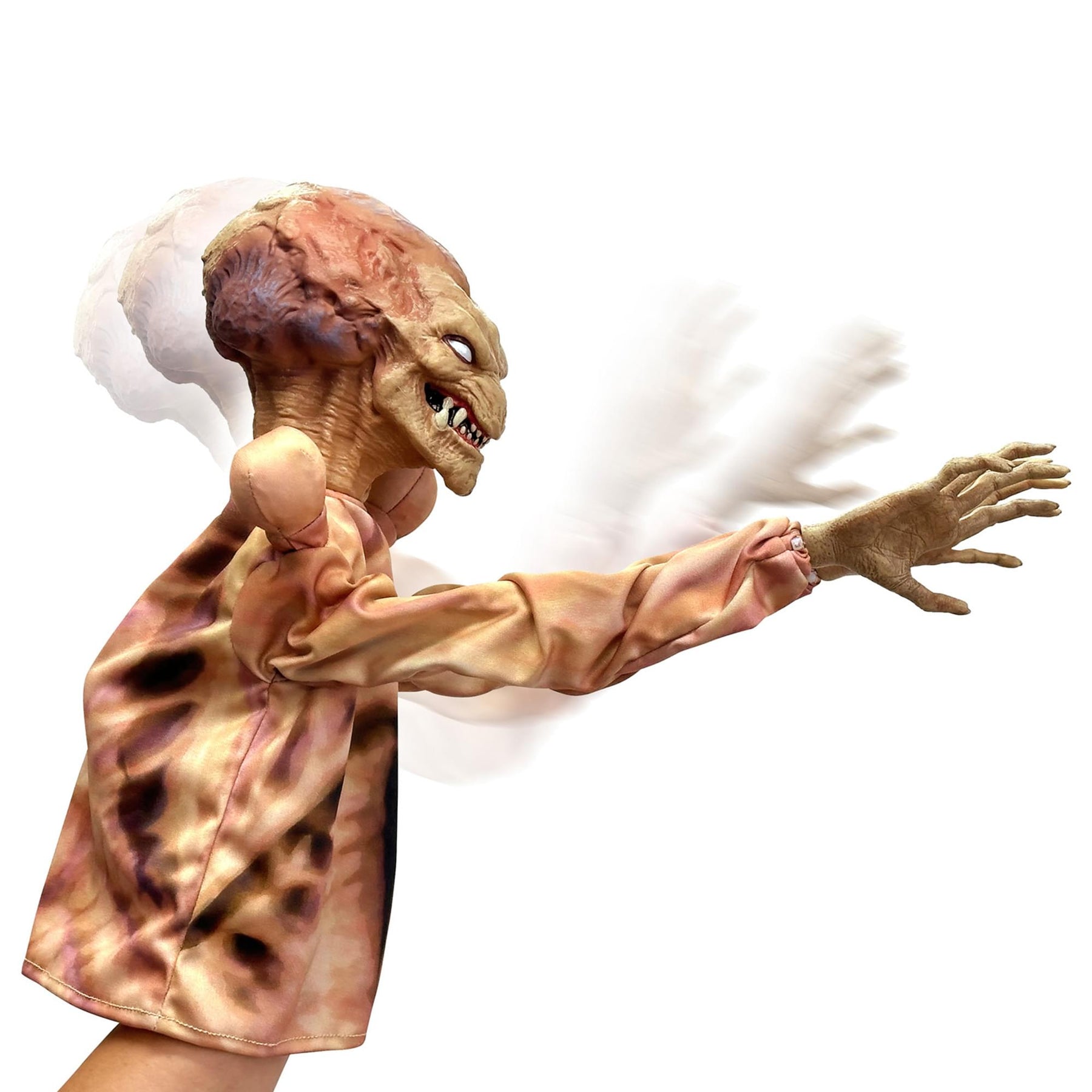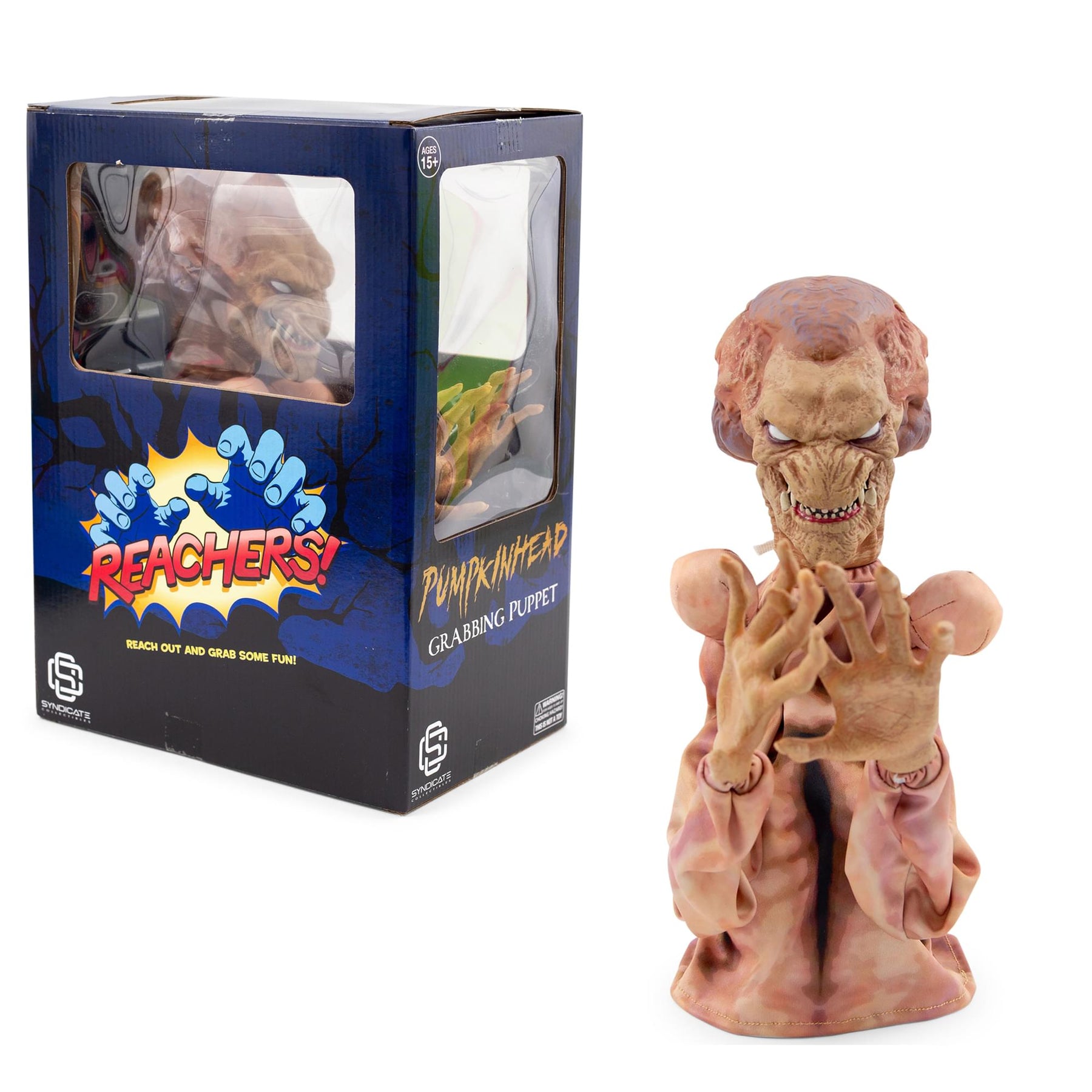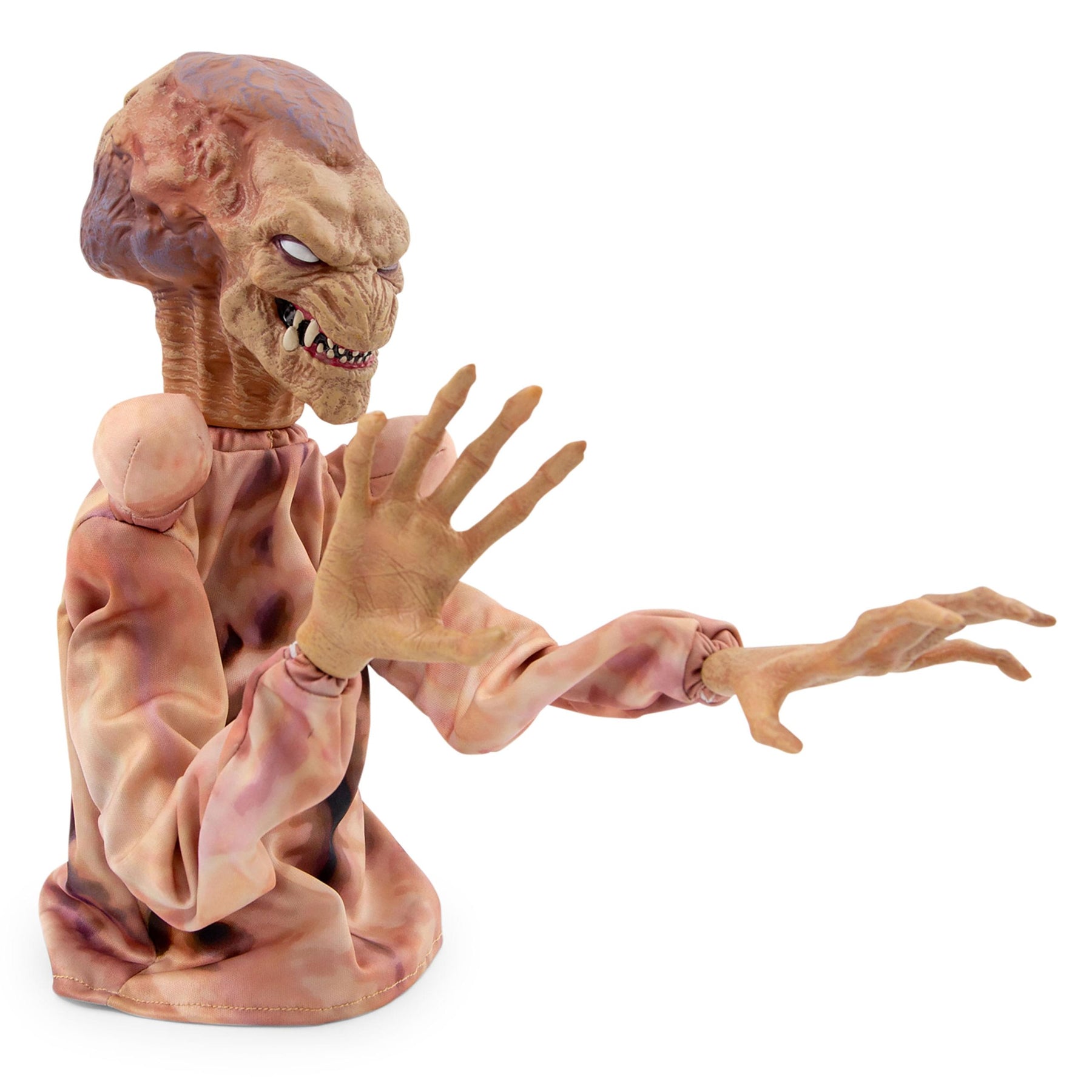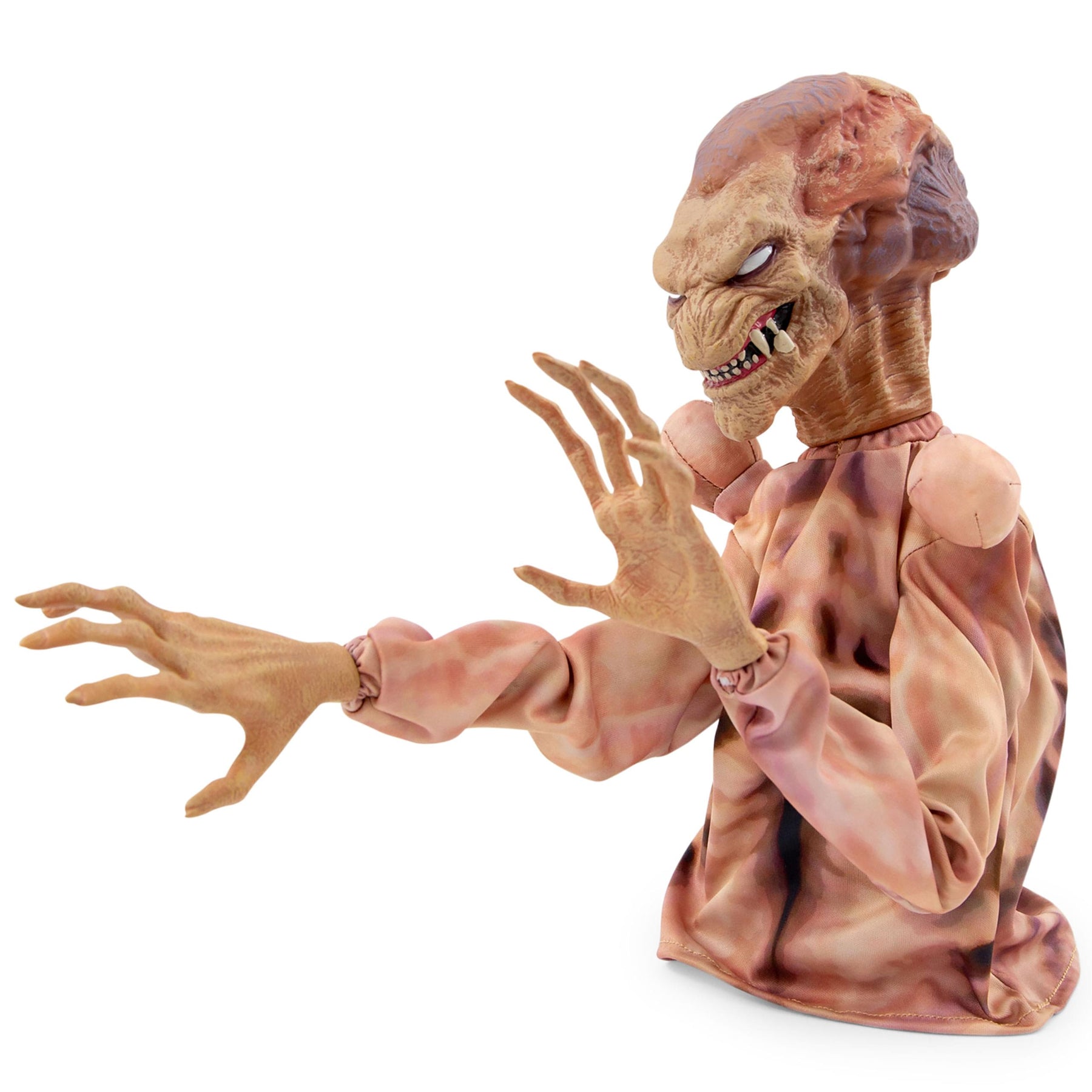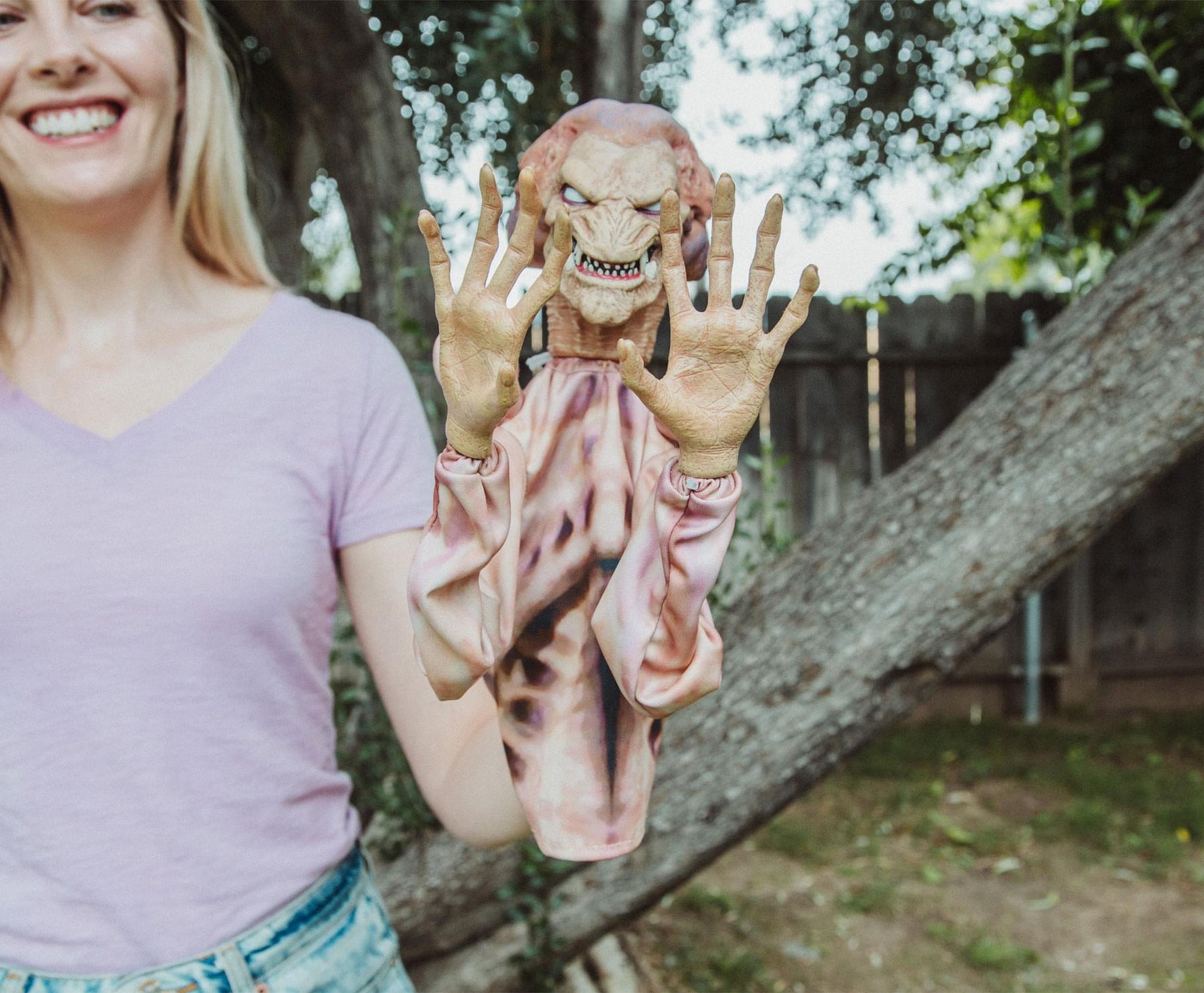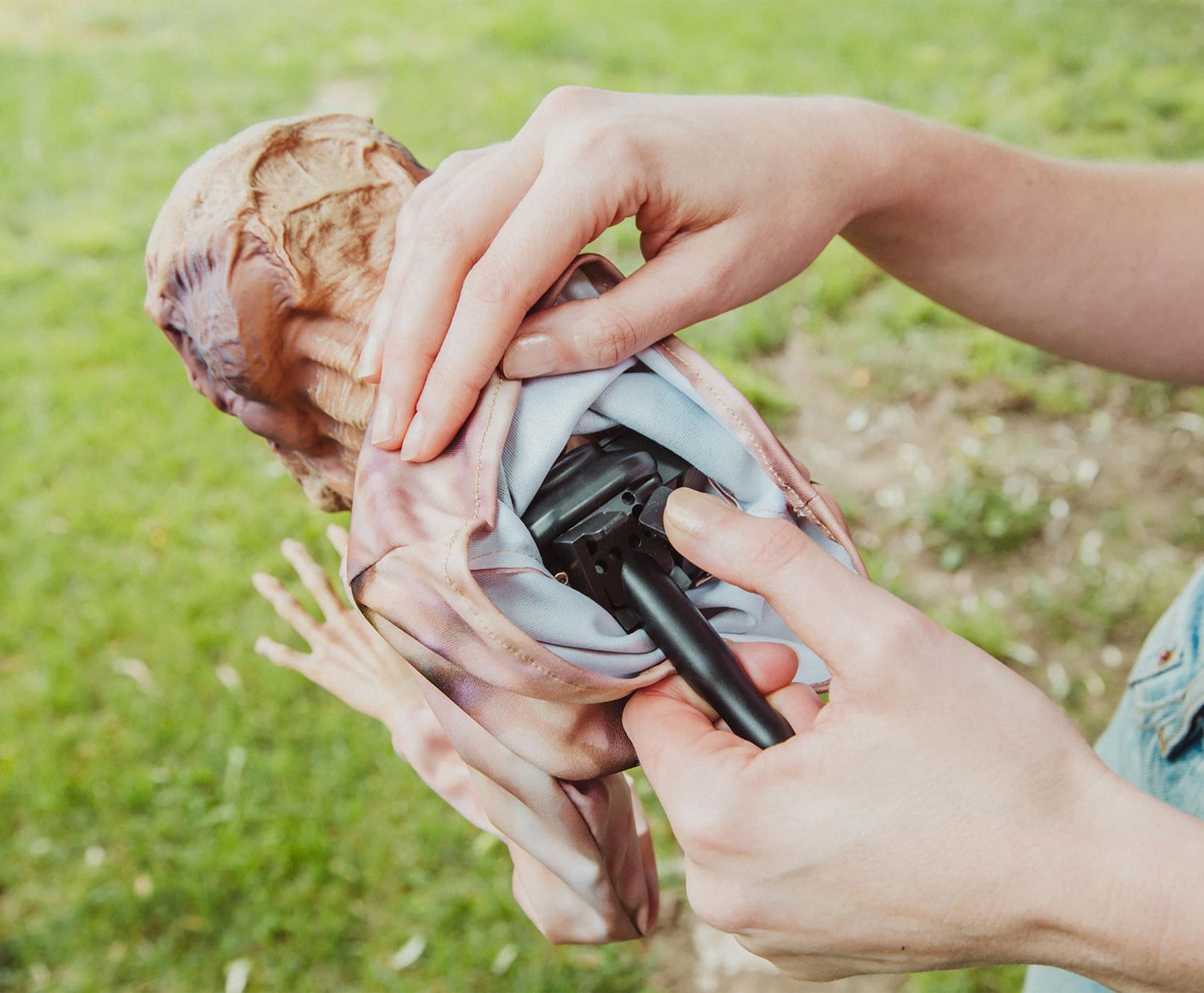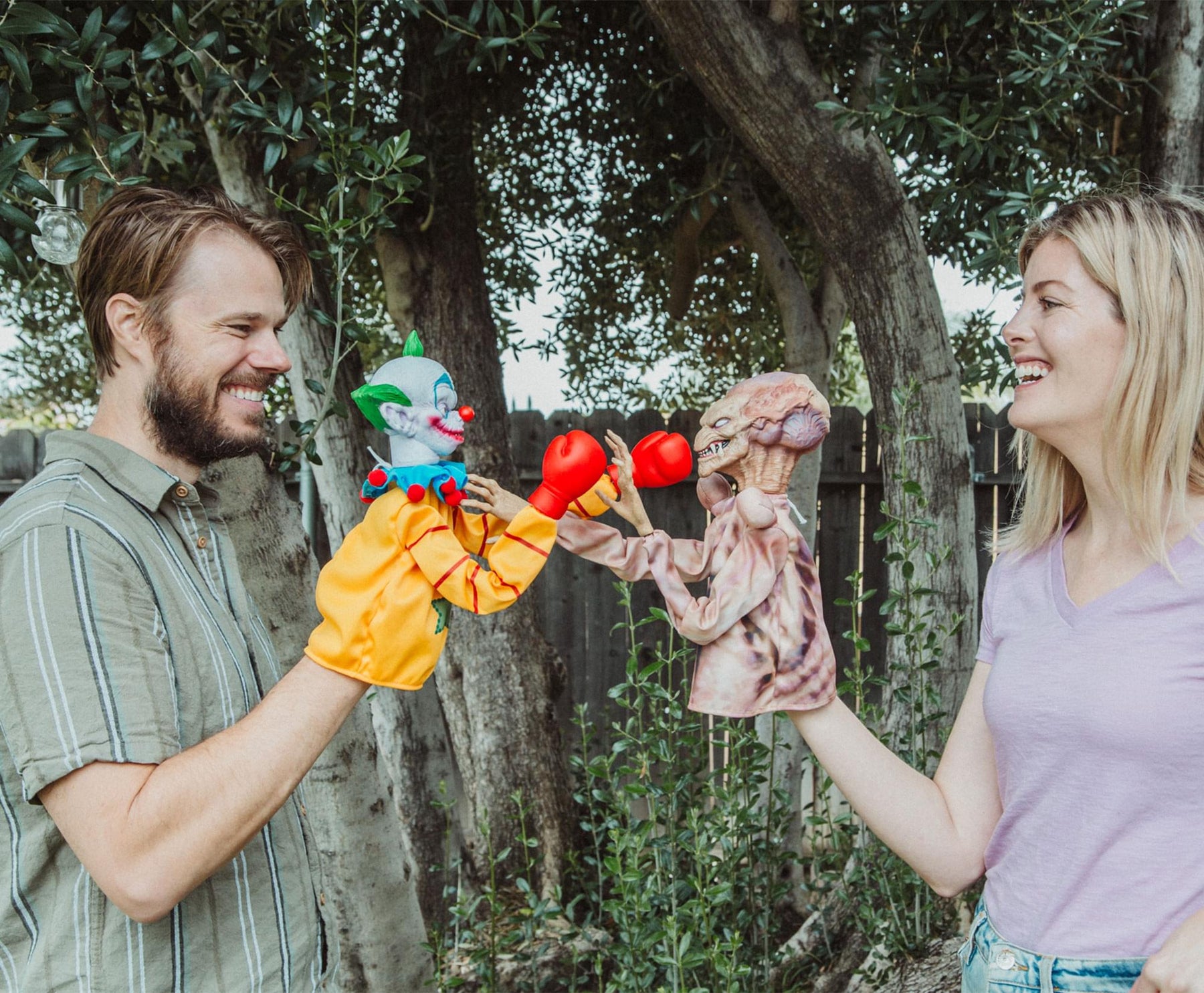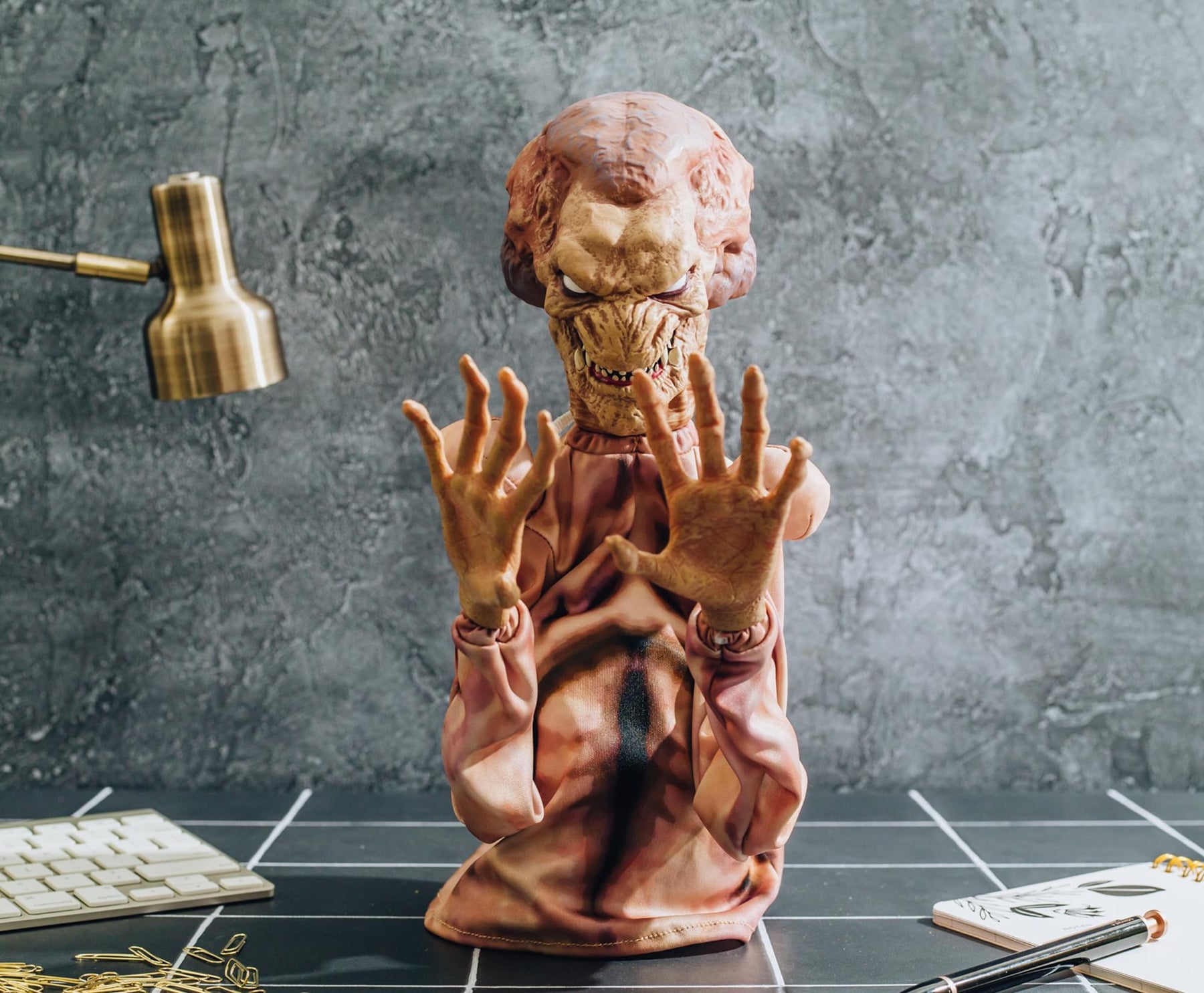 Horror Reachers Pumpkinhead 13-Inch Boxing Puppet Toy | Toynk Exclusive
A VENGEFUL DEMON HAS RISEN: Reaching out from the pumpkin patch comes this exclusive grabbing puppet from the horror cult classic Pumpkinhead. The demon's spree of vengeance continues as you conjure your undoing with every grab.
REALISTIC DESIGN: Recreate your favorite scenes with Pumpkinhead, the iconic creature from the mind of director and special effects artist Stan Winston. This stunning hand puppet features a detailed head sculpt and cloth body.
SUMMON FOR MAXIMUM SCARES: This hand puppet toy features monstrous arm-grabbing action. Designed to move manually, watch this demon come alive as the puppet claws forward when levers are pushed inside. No batteries required.
DEMONIC QUALITY: Sized to fit most hands, this puppet figure measures approximately 13 inches tall. The titular monster's fleshy appearance and clawed hands make this realistic puppet an eerie display piece when not in use.
OFFICIAL PUMPKINHEAD COLLECTIBLE: Ready to unleash mayhem is this officially licensed Pumpkinhead grabbing puppet from the Horror Reachers series. Easy to use, this vengeful demon will bring your worst fears to life.
CRUEL, DEVIOUS, PURE-AS-VENOM VENGEANCE
Evil has been summoned with our exclusive Pumpkinhead Grabbing Puppet Toy.
Step into the eerie world of monsters with our terrifyingly delightful reimagining of Pumpkinhead. Crafted with meticulous attention to detail, this hand puppet perfectly captures the bone-chilling essence of the titular monster as it originally appears on-screen in Stan Winston's 1988 directorial debut.
Get ready to unleash fear with this spine-tinglingly fun hand puppet based on the iconic fleshy creature from the pumpkin patch.
CONJURE A DEMON OF VENGEANCE
Summon Pumpkinhead to do your bidding as you control the puppet's arm-grabbing action using the strategically placed levers on the inside. Easy to operate, even without the help of a witch.
Every detail, from the sculpted head to the cloth body, has been meticulously designed to bring this iconic creature to life right in your hands. The interactive element allows you to recreate your favorite scenes or invent your own spine-chilling stories.
A beastly creature hellbent on vengeance, this dangerous demon has been awakened once again as this officially licensed grabbing puppet inspired by the horror cult classic Pumpkinhead.