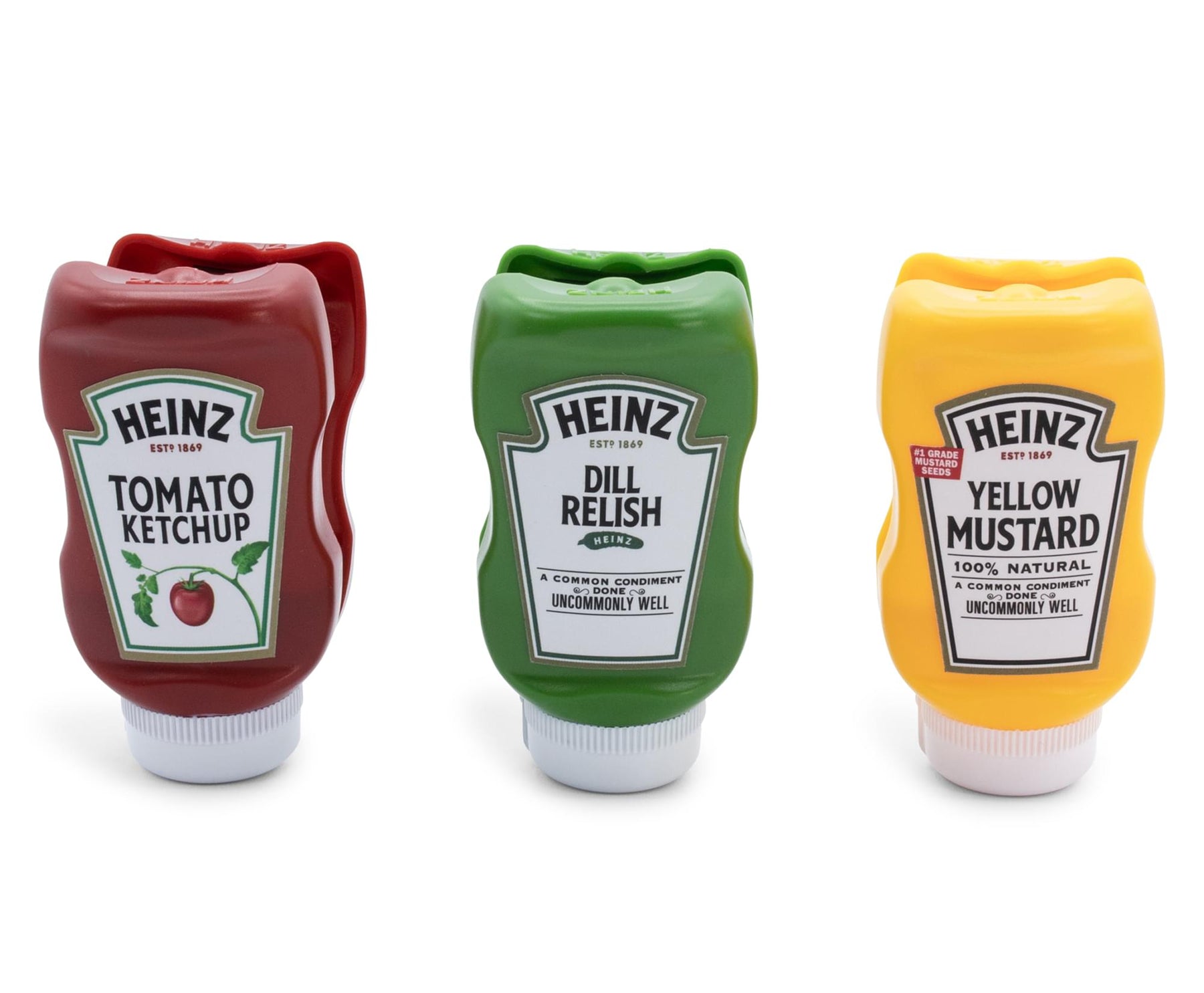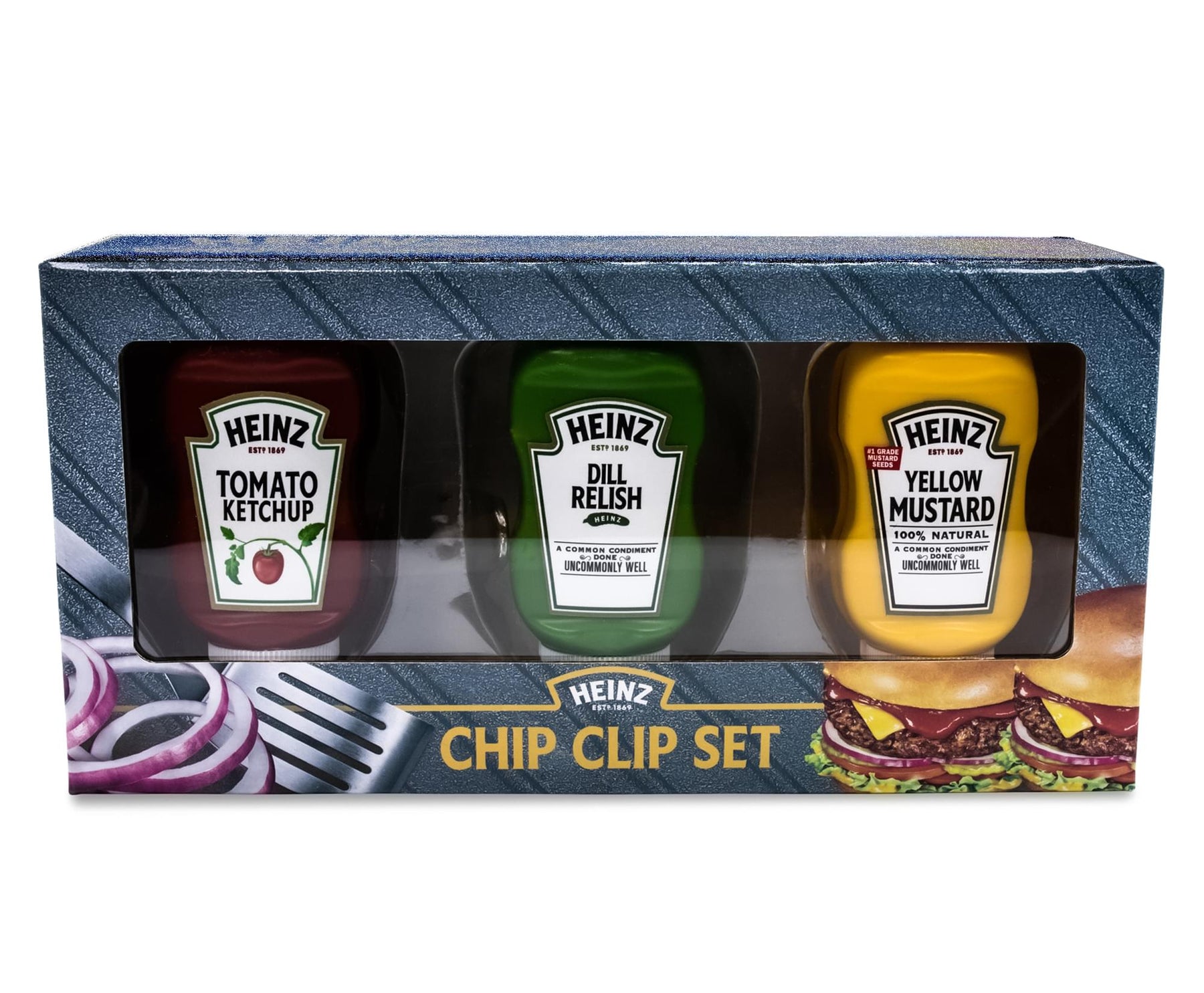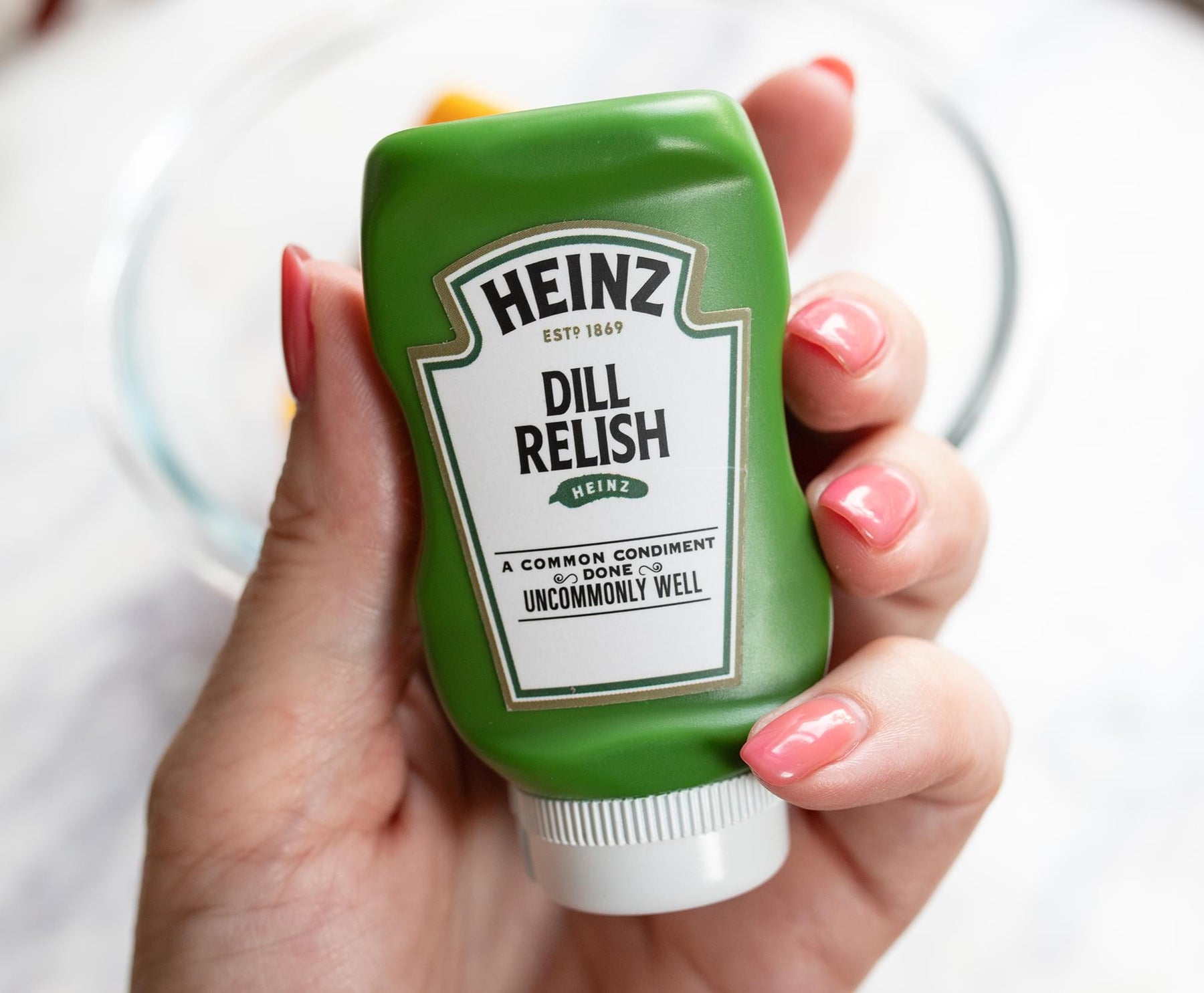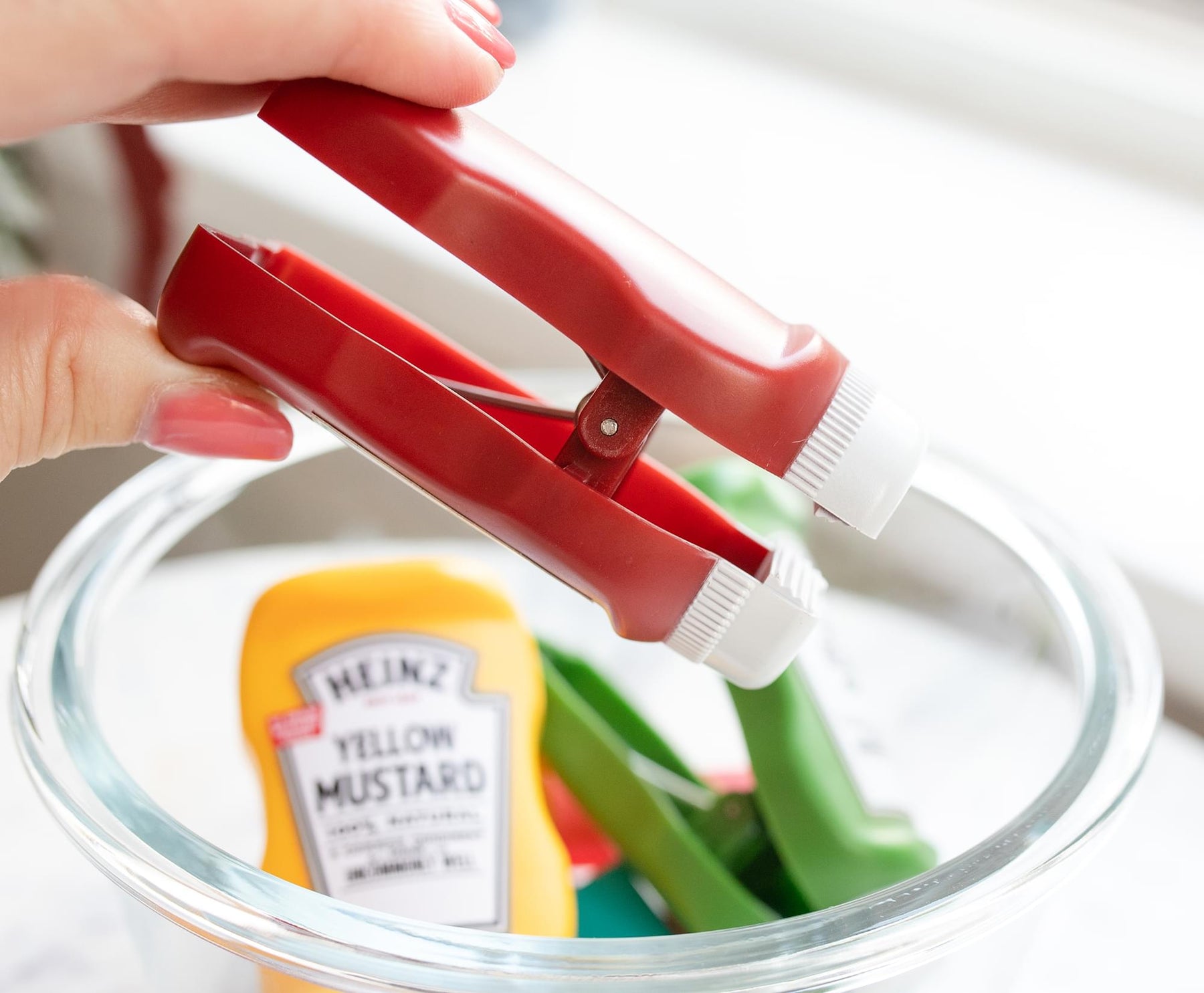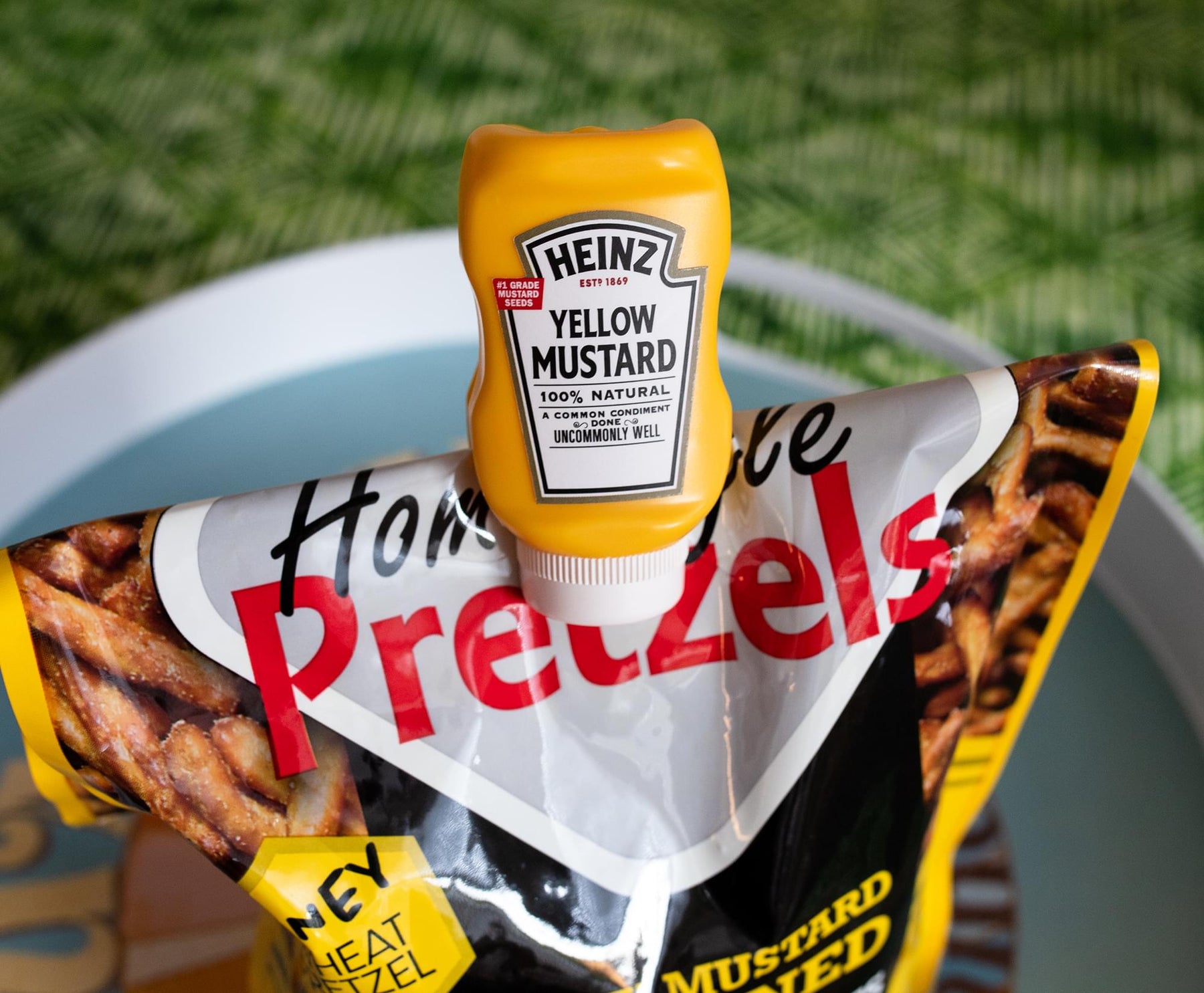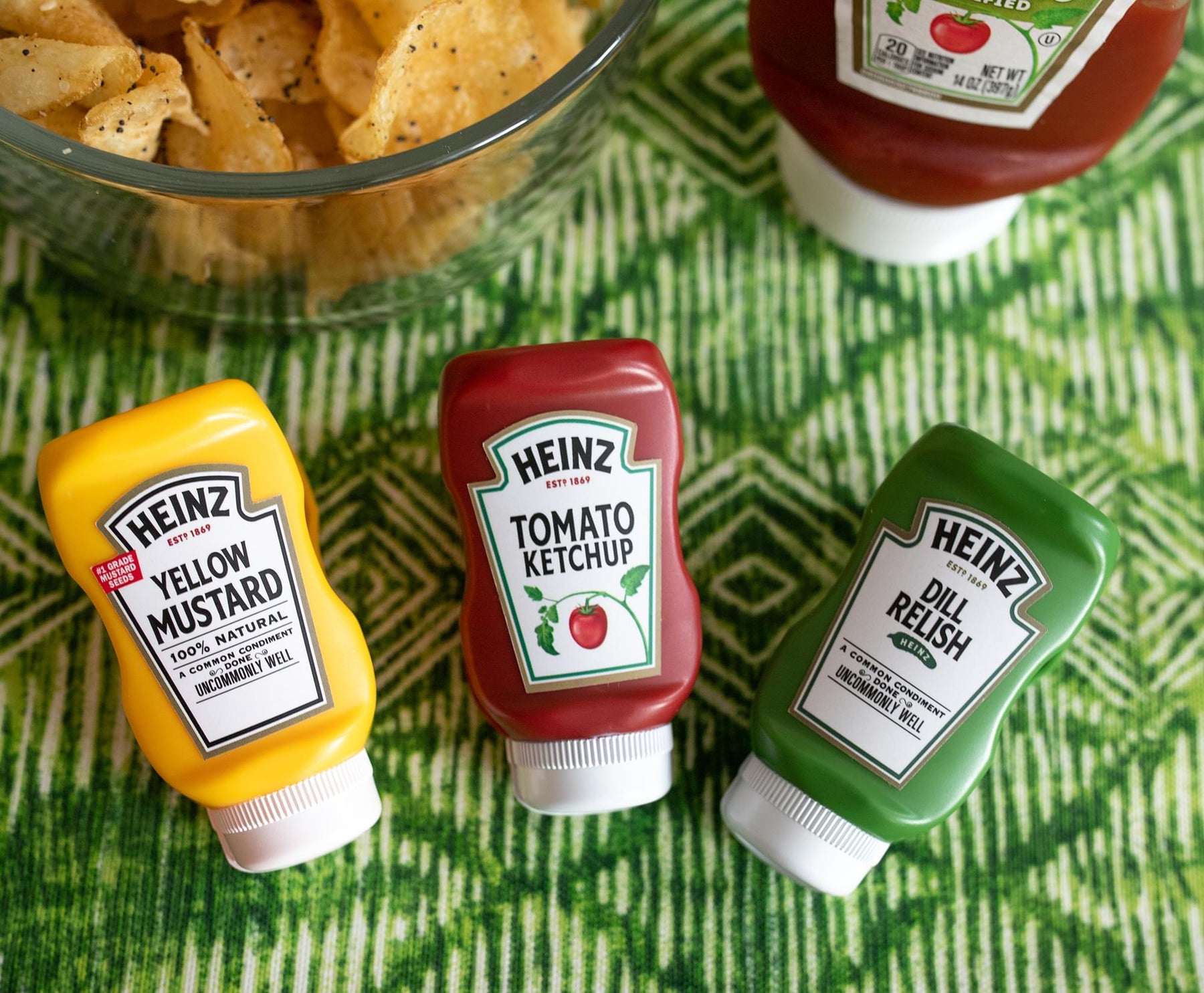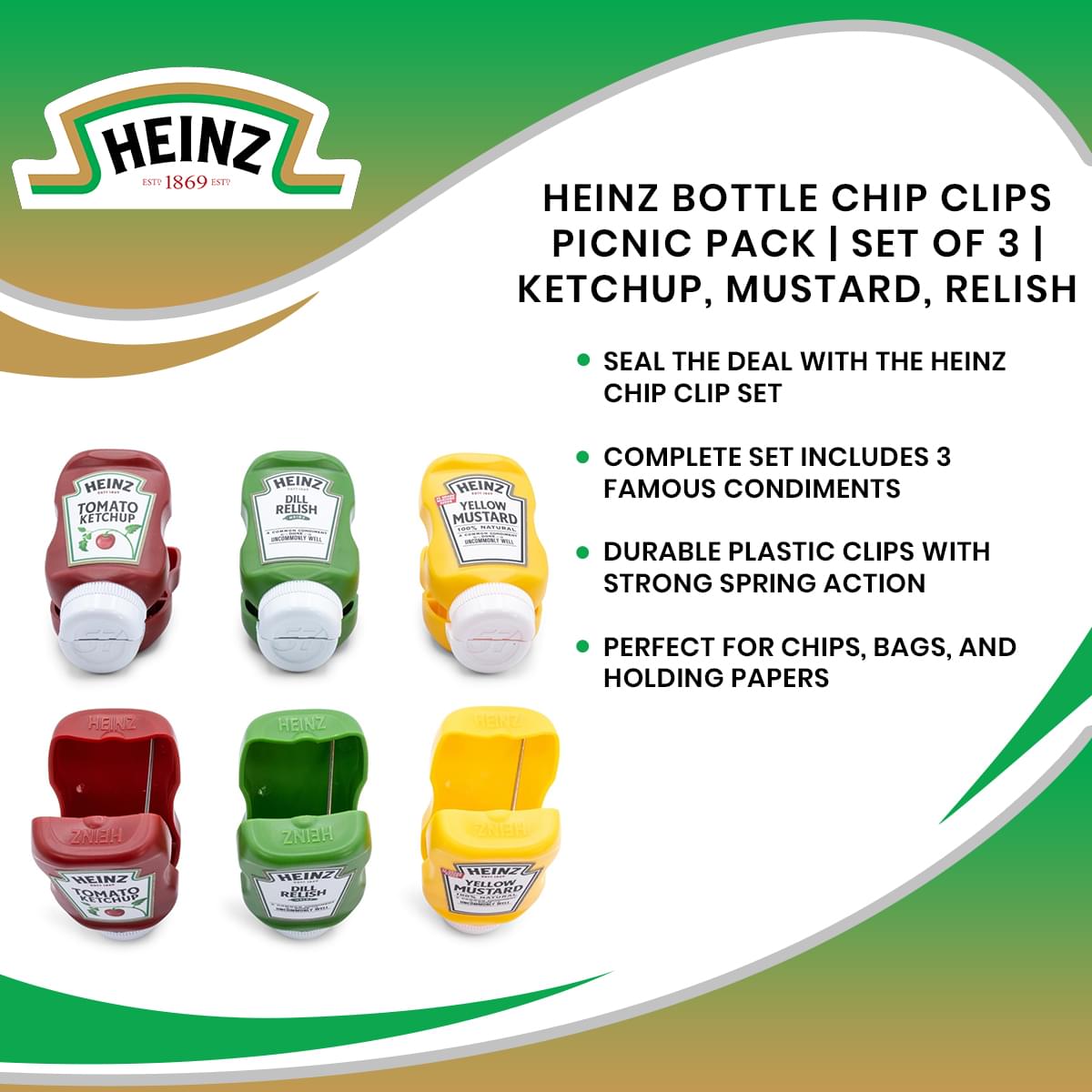 Heinz Bottle Chip Clips Picnic Pack | Set of 3 | Ketchup, Mustard, Relish
Seal The Deal: Keep your food fresh with this collectible Heinz Bottle Chip Clip Set. This fun picnic pack provides decorative storage to help keep your home, kitchen, or office space organized.
Condiments Made Even Better: Feeling hungry? This chip clip set includes 3 famous Heinz condiments: Tomato Ketchup, Yellow Mustard, and Dill Relish. Each bag clamp is shaped like a mini bottle.
Quality Collectibles For Foodies: Durable plastic clips with strong spring action for a super tight seal. The chunky bottle design is easy to grip and features a sturdy hold that is made to last.
Bring Heinz To Your Home Decor: While designed with potato chip bags in mind, this Heinz Picnic Pack is ideal for any bagged snacks, sweets, or even papers. Use these handy clips to stay organized.
Get Creative With Food Storage: When you're not using these officially licensed Heinz chip clips to seal up bags, they still add a stylistic twist to your kitchen decorations and culinary world.
THICK. RICH. DELICIOUS.

If something needs to be sealed, then this Heinz Picnic Pack is the deal. Featuring three iconic Heinz condiments — Ketchup, Mustard, and Relish — this set of chip clips aren't just fun to look at, they are must-have kitchen accessories for keeping that pesky potato chip bag closed.
UNIQUE HOME & KITCHEN ESSENTIALS
Easily attach these durable chip clips to bags, papers, pictures, and other supplies for a personalized touch with a true foodie favorite. When you're looking to upgrade your kitchen gadgets and home decor with something fun and quirky, you know it has to be Heinz.
Find the goodness with this officially licensed Heinz Chip Clip Picnic Pack. Exclusively found at Toynk Toys.
Read All About It on Our Blog
Trending Geek