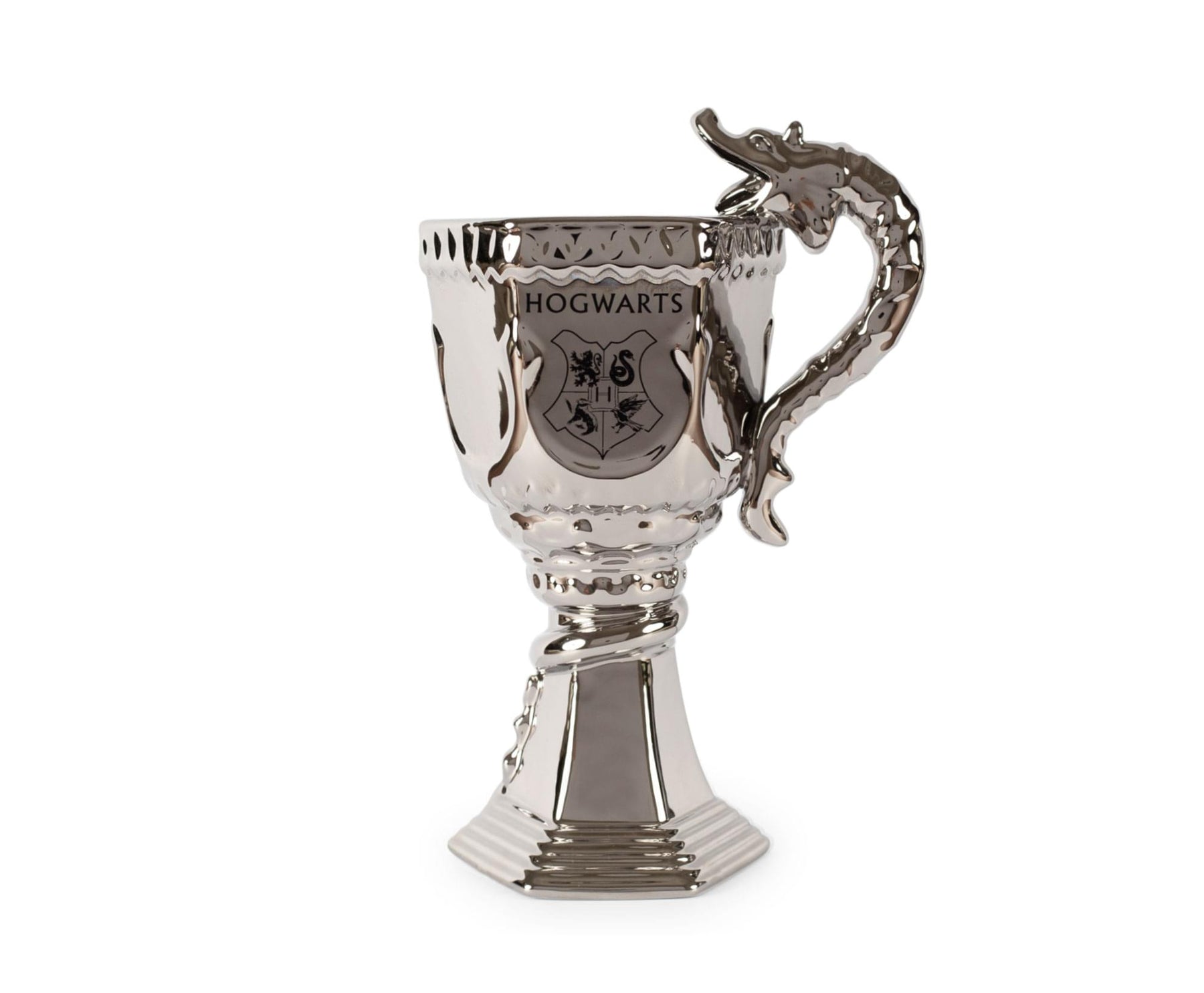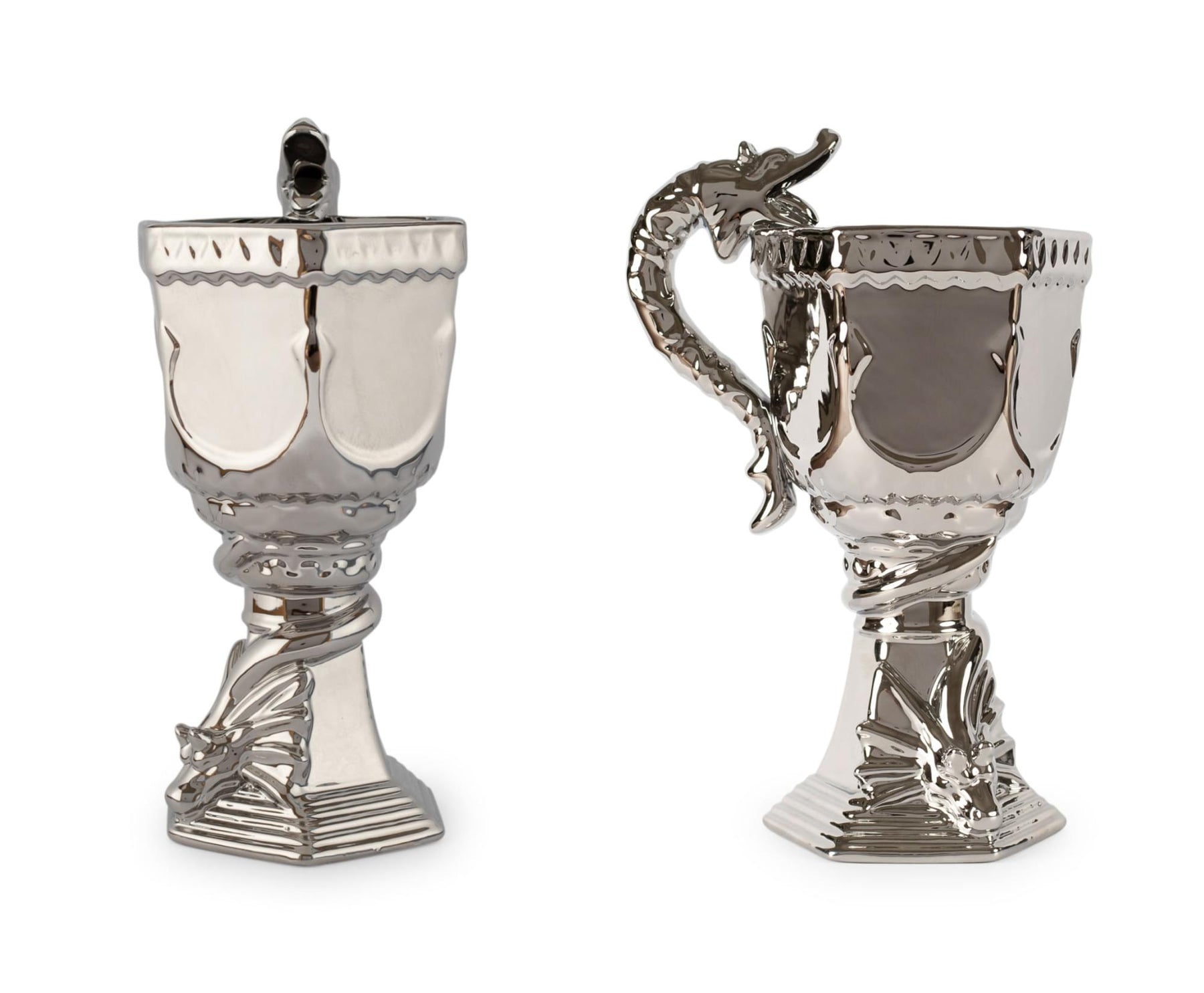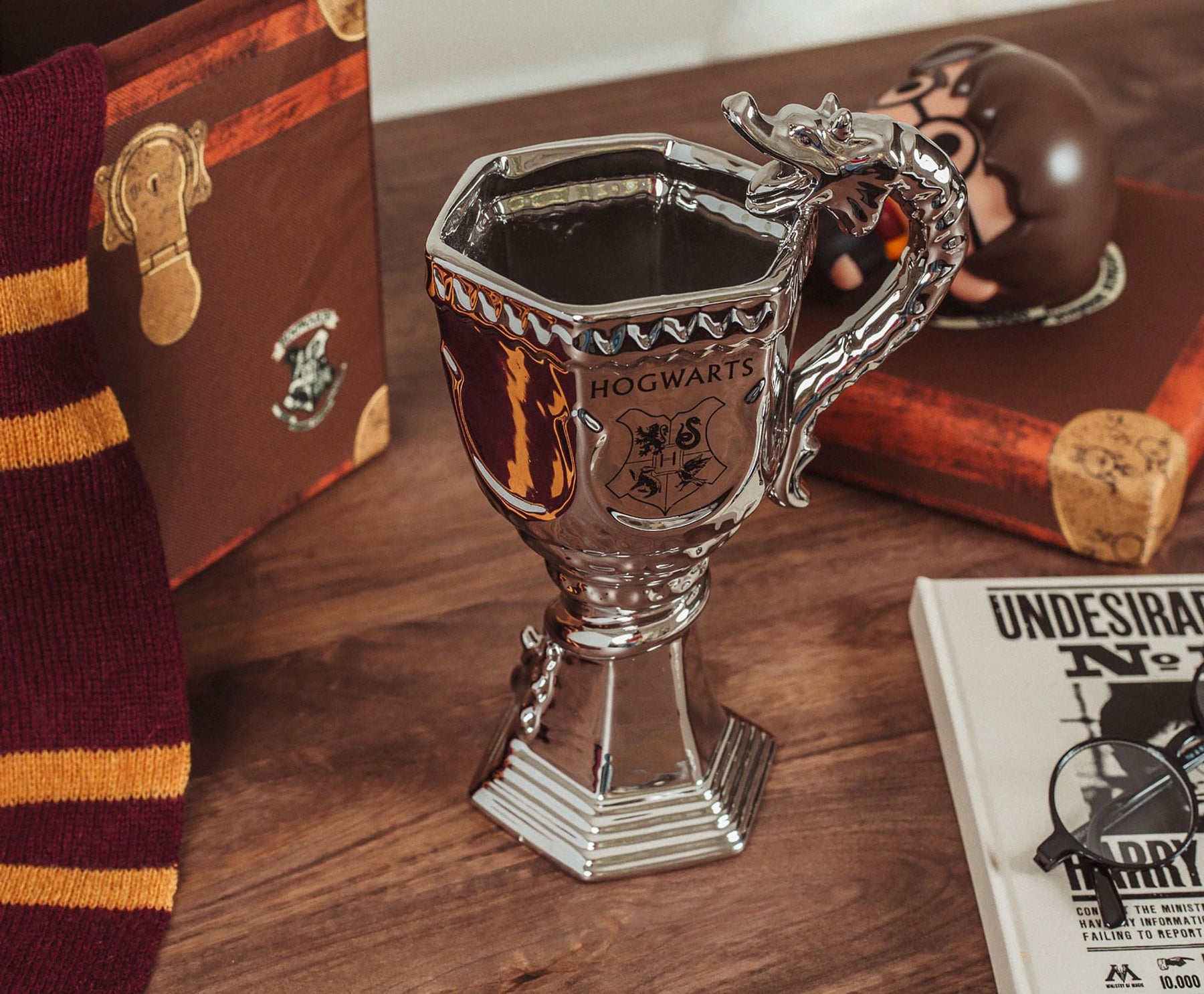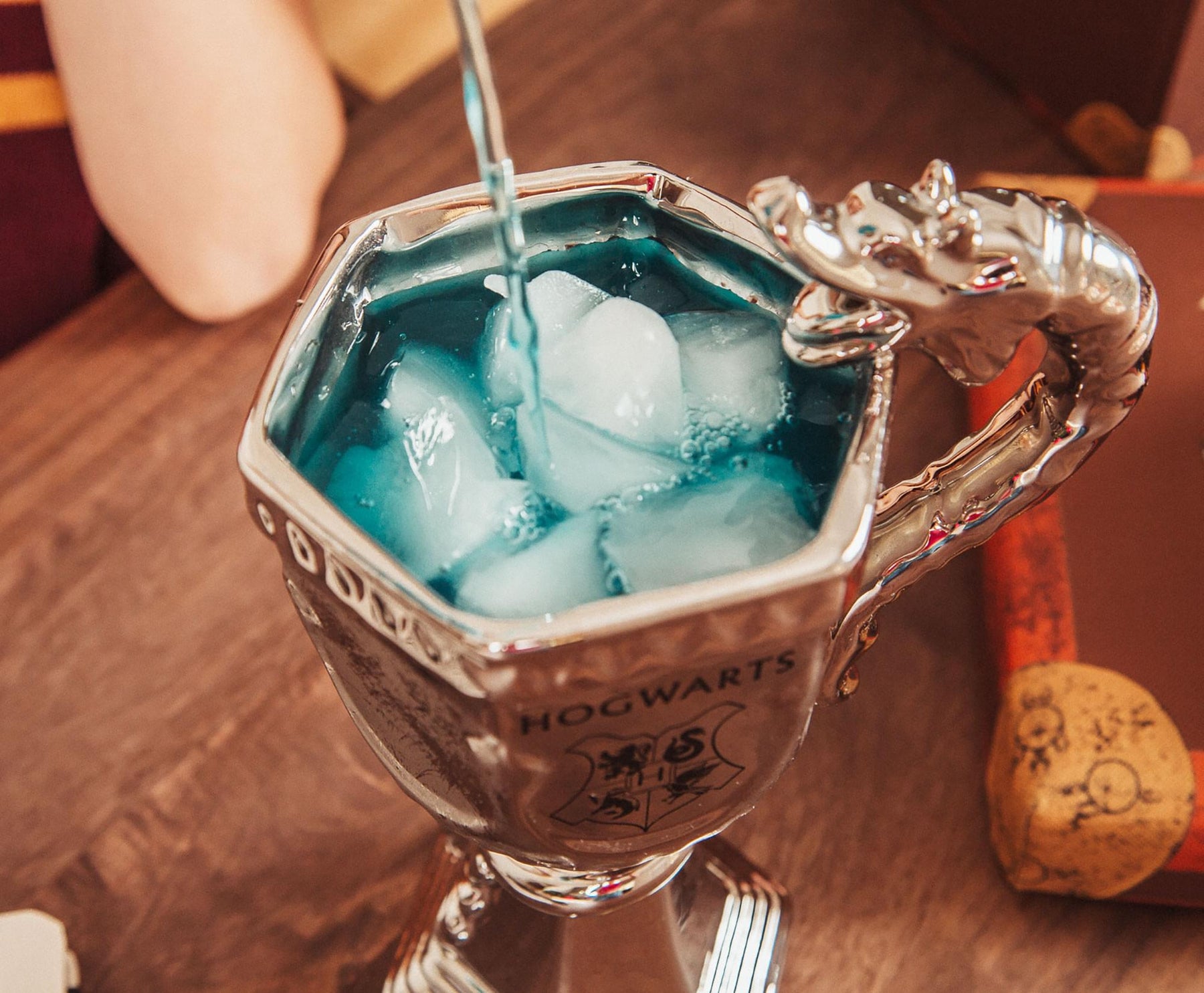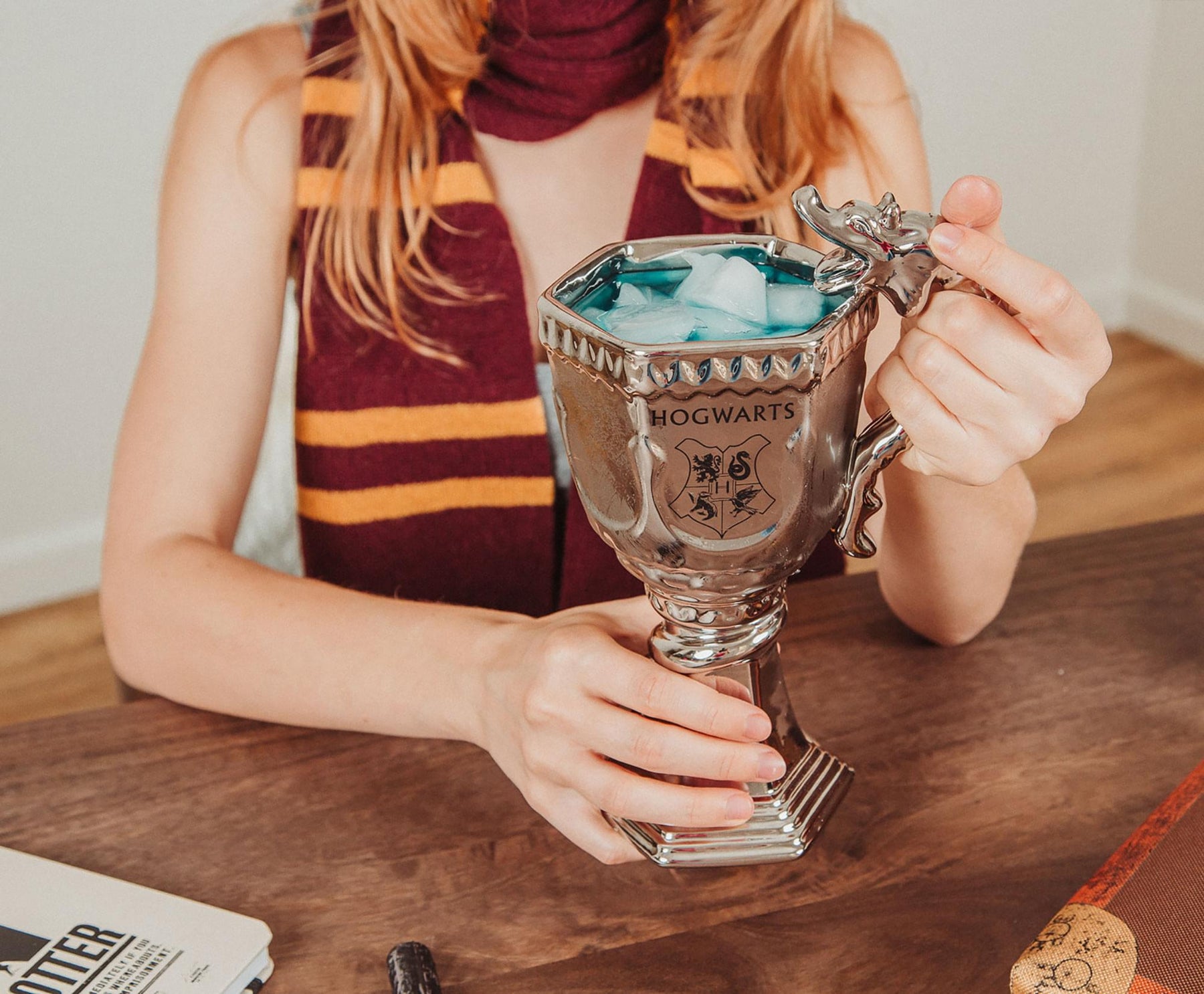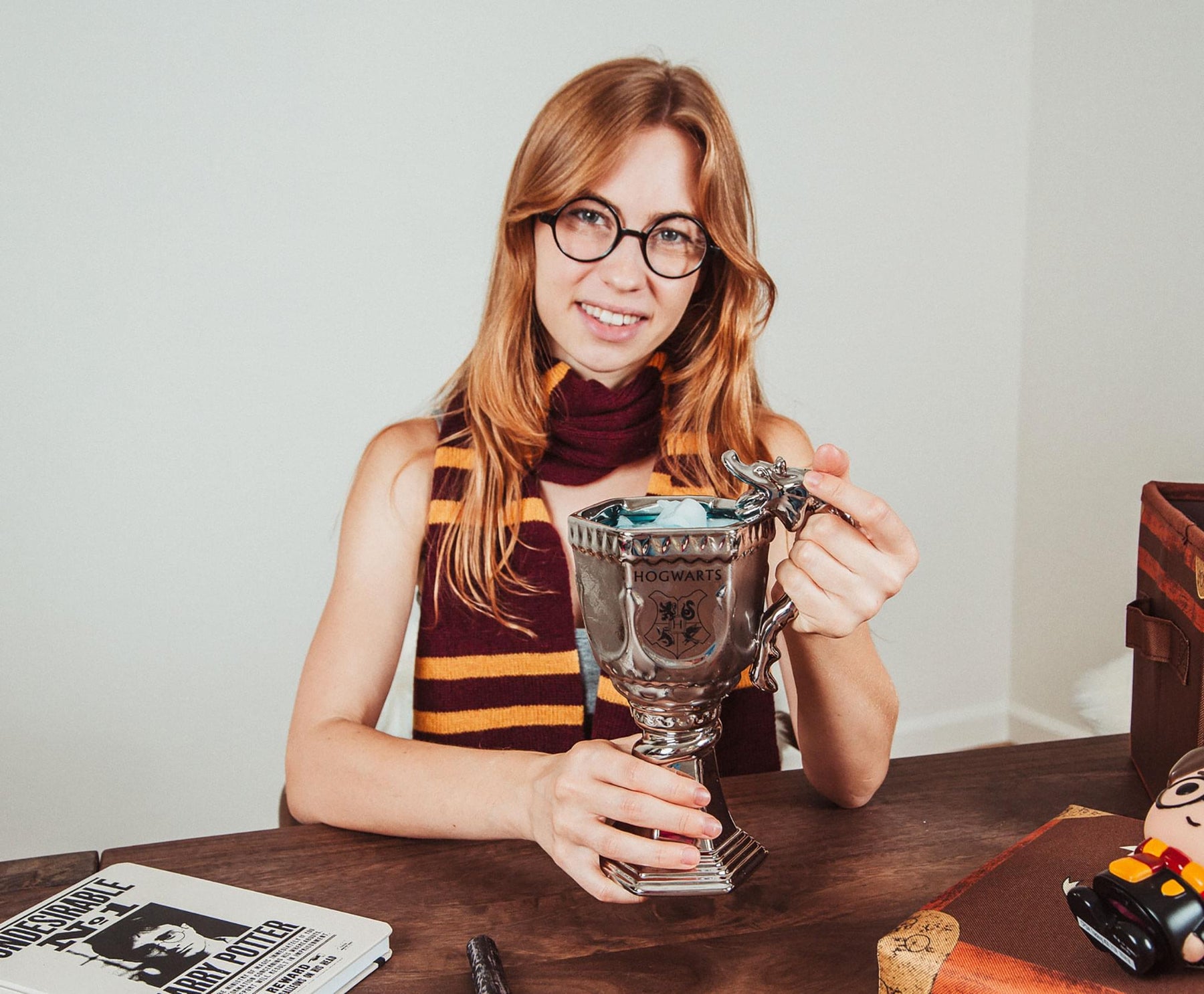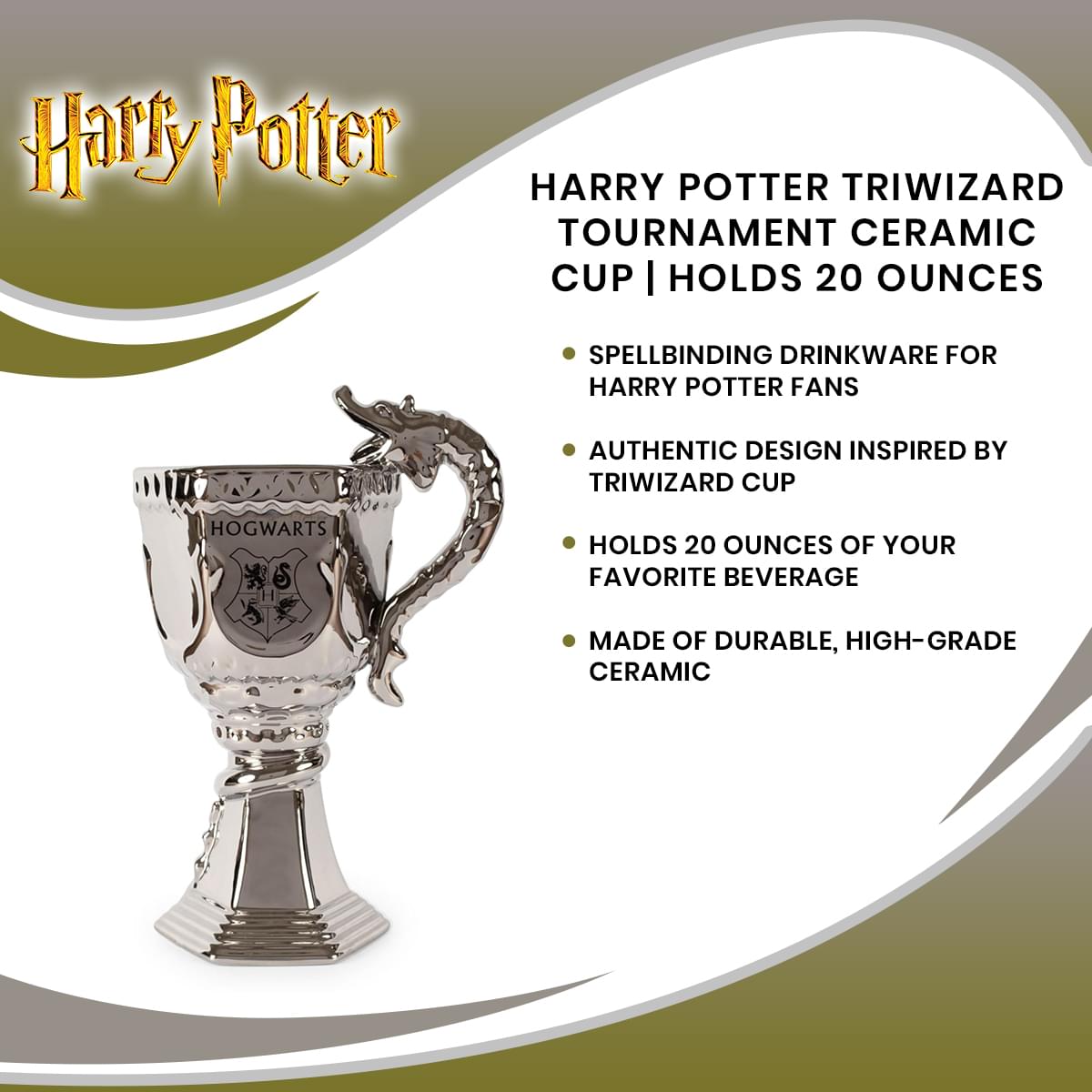 Harry Potter Triwizard Tournament Ceramic Cup | Holds 20 Ounces
Trendsetting Drinkware: Straight from the Wizarding World comes this enchanting Triwizard Tournament Cup. Inspired by Harry Potter and the Goblet of Fire, this collectible drinkware is a must-have for any fan.
Authentic Design: Sip from a magical artifact with this collectible Triwizard Cup. Measuring approximately 10 x 6 inches, the shining Cup resembles the highly sought-after trophy seen in the Goblet of Fire.
Generous Size: Enjoy 20 ounces of your favorite spellbinding beverages with the Triwizard Cup. Practical for everyday use, the easy-grip handle makes it comfortable to hold for witches, wizards, and muggles alike.
Spellbinding Quality: The BPA-free ceramic mug's design is made with a durable mold. Perfect for all your magical adventures at Hogwarts. For the best care, hand-wash only. Not suitable for microwave or dishwasher.
Potter Magic: Be victorious when you take home the coveted Triwizard Cup trophy. With every enchanted sip from this officially licensed Harry Potter drinkware, you will feel like a champion of the Wizarding World.
BRING THE WIZARDING WORLD TO LIFE
Every sip from this collectible Harry Potter mug will make you feel like a winner. This reimagined Triwizard Cup allows you to enjoy your favorite beverages in style.
Held as a trophy by the victor of the Triwizard Tournament, this magical artifact has entered into the muggle world in the form of a mug. The sculpted silver goblet is inspired by the Cup seen in Harry Potter and the Goblet of Fire. The highly detailed mold features a shiny exterior and the Hogwarts crest printed on the front.
HARRY POTTER HOME KITCHEN COLLECTION
A great conversation or display piece, this authentically designed Triwizard Cup collectible is sure to please any Harry Potter fan. The BPA-Free ceramic mug holds 20 ounces of liquid refreshments, from spellbinding beverages to enchanting potions.
Become the next champion of the Triwizard Tournament with our officially licensed drinkware from the Wizarding World of Harry Potter.
CARE INSTRUCTIONS
Hand-wash only
Not dishwasher safe
Not microwave safe