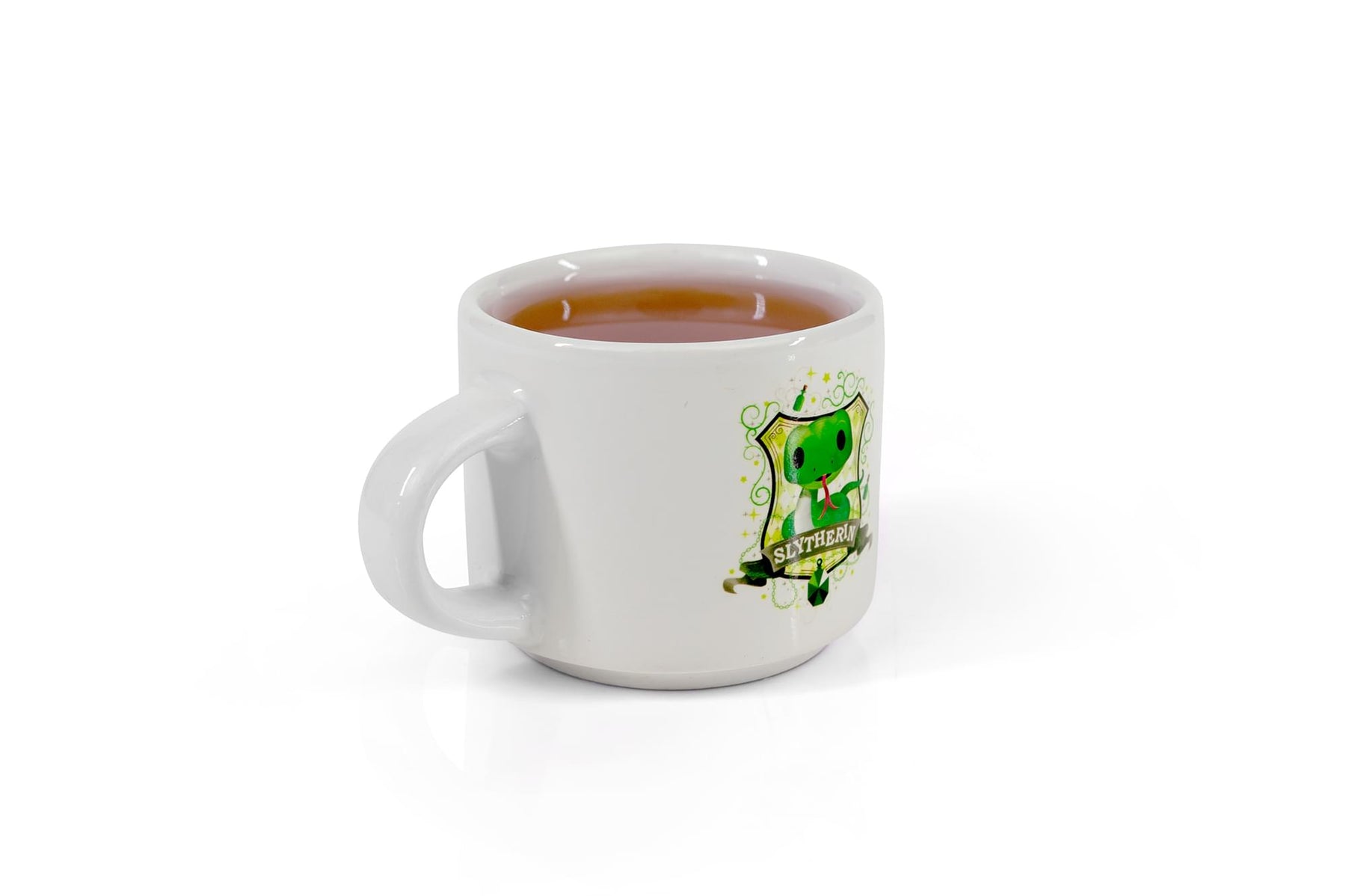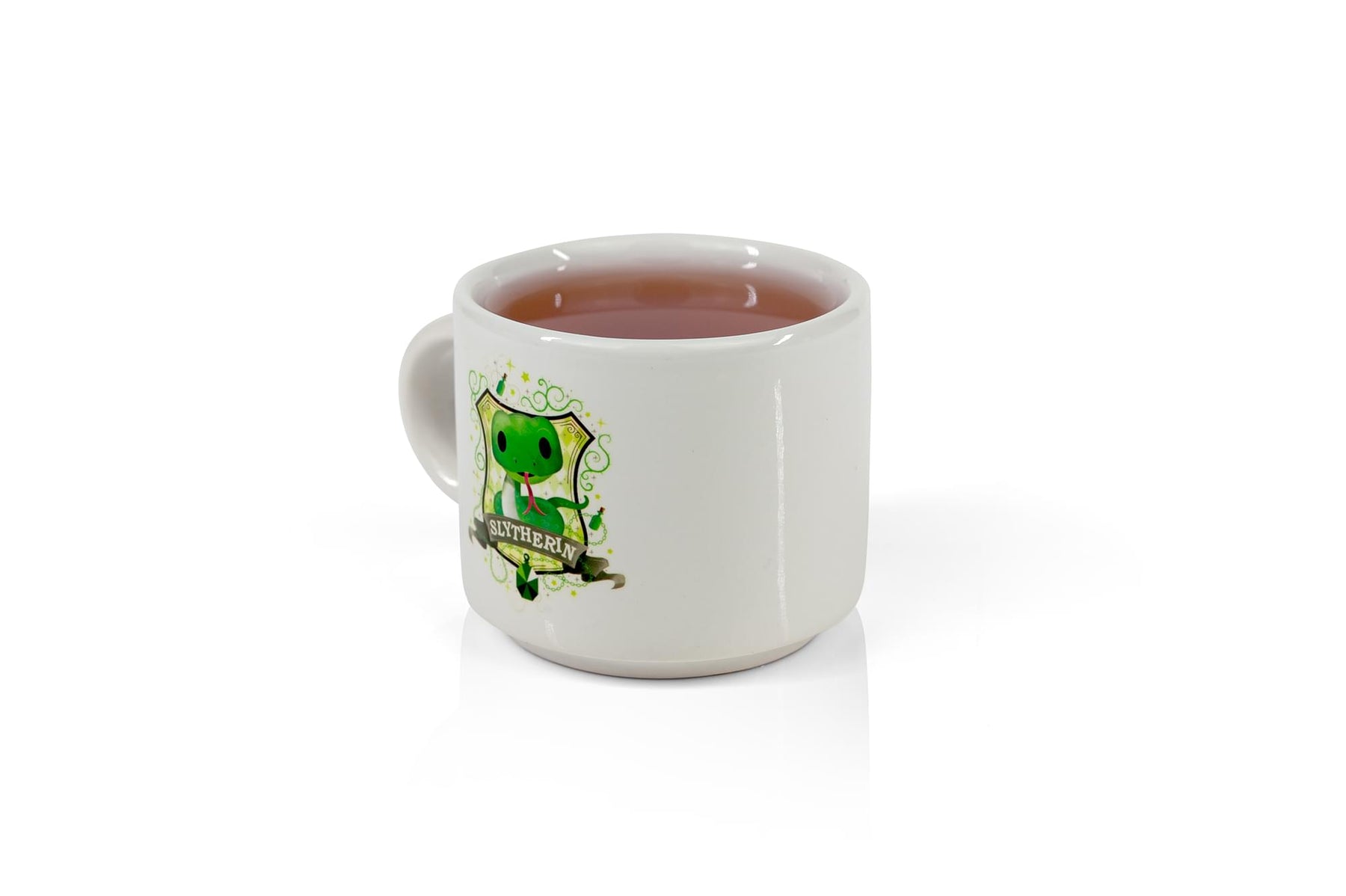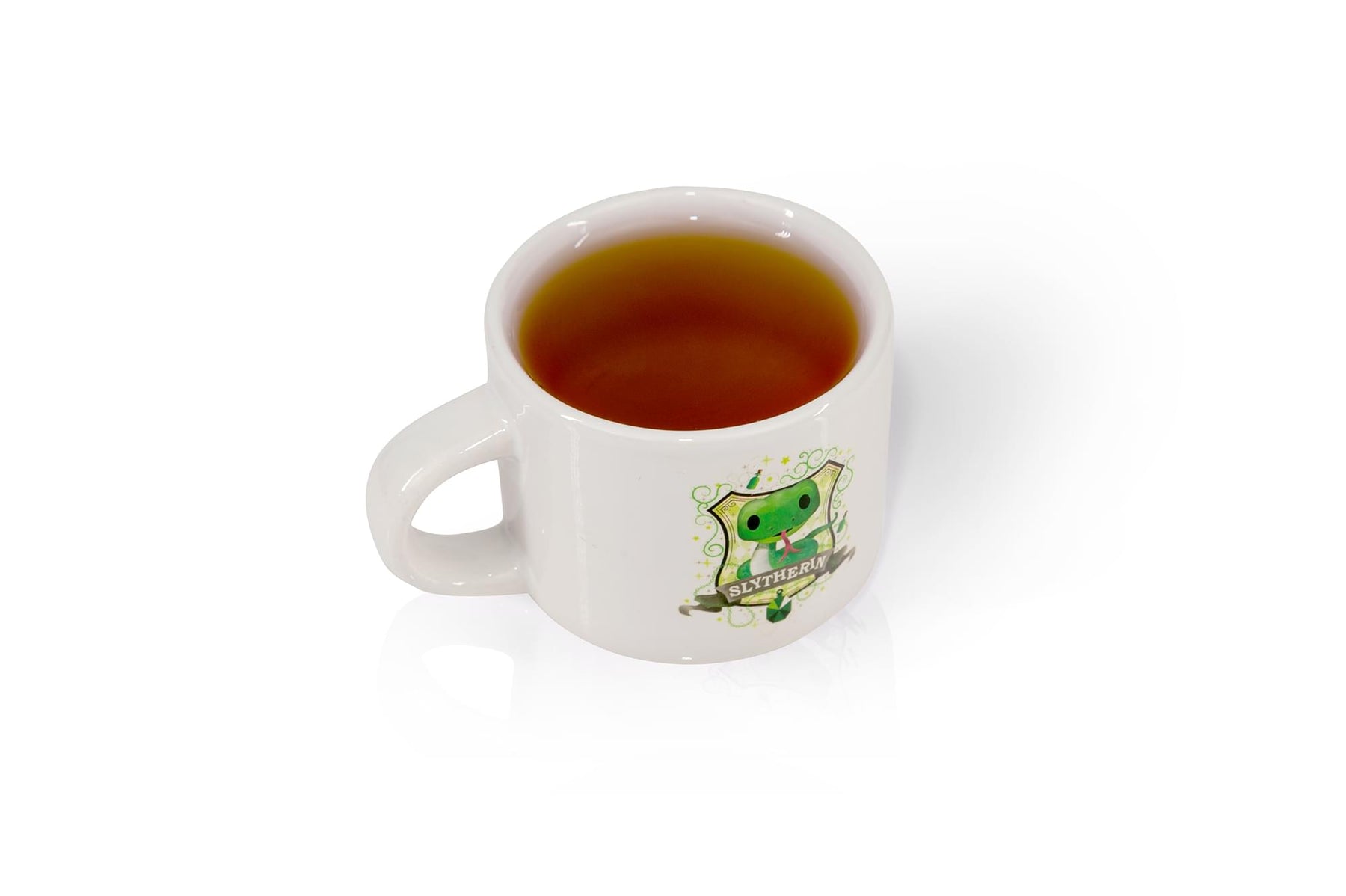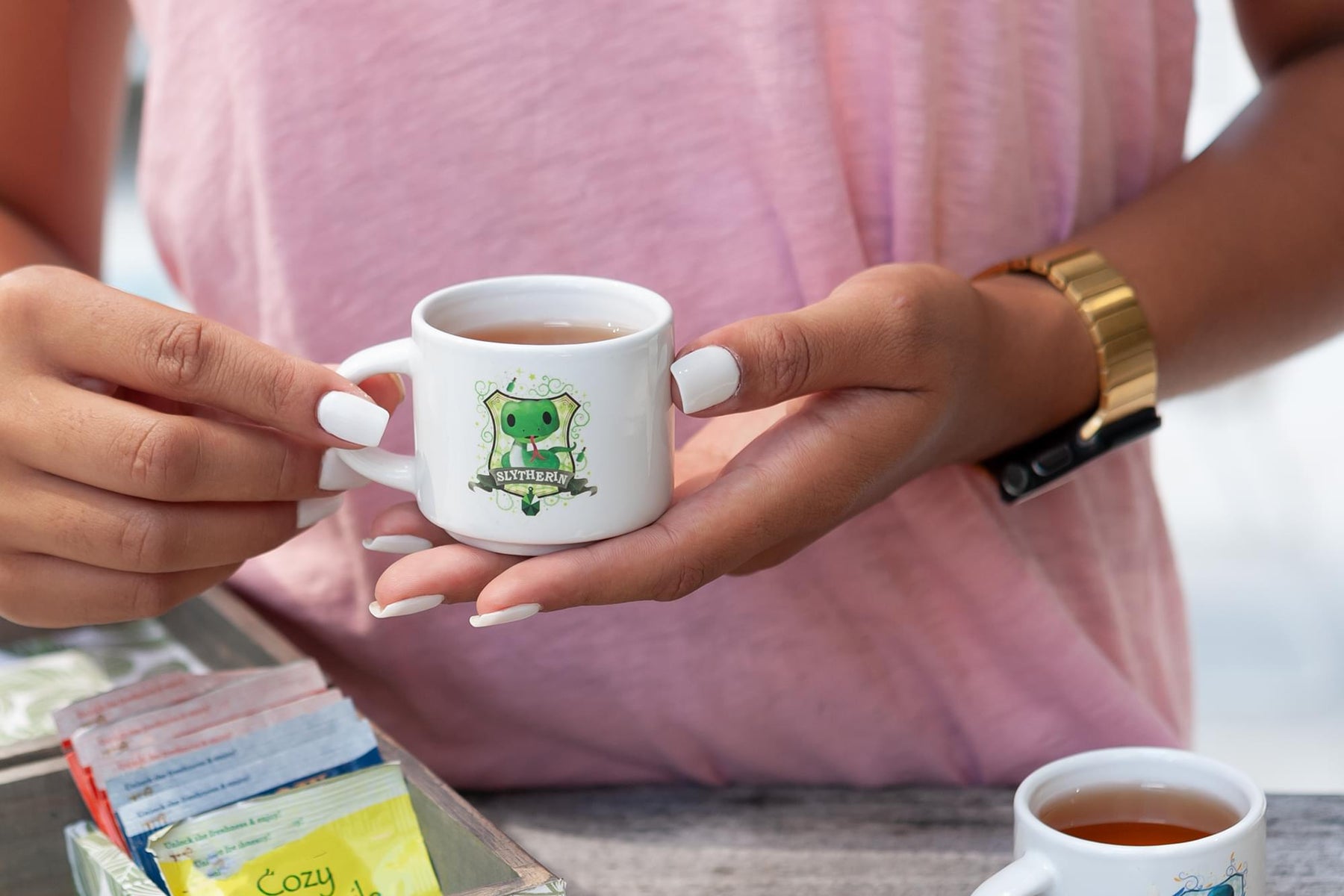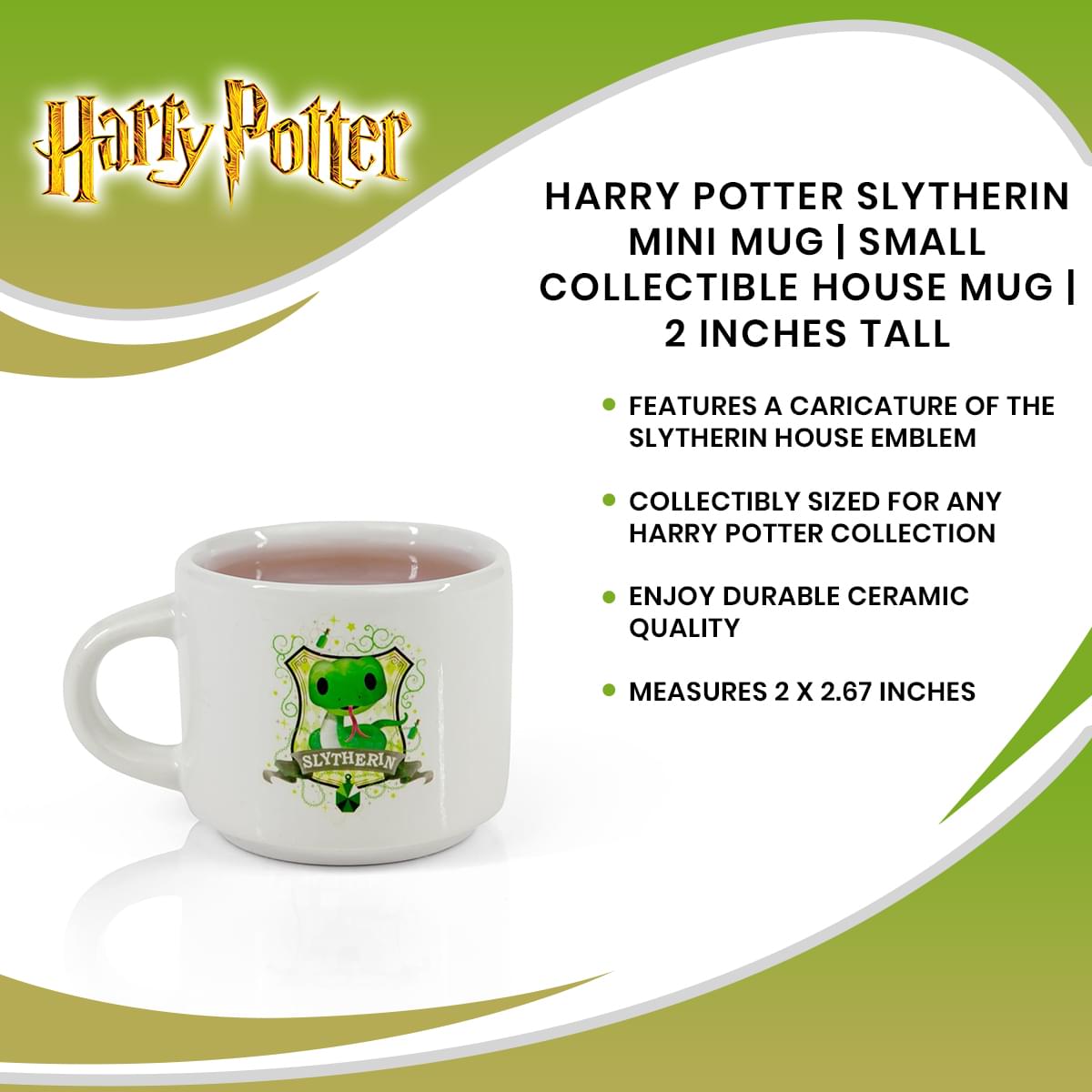 Harry Potter Slytherin Mini Mug | Small Collectible House Mug | 2 Inches Tall
FOR THE MOST AMBITIOUS SLYTHERIN: Cunning, shrewd, and determined to have the best, members of Slytherin house often strive for greatness. That must be what brought you here as this mini Slytherin coffee mug will help you on your path to becoming great!
CREATE A MAGICAL DISPLAY: Collecting all things Harry Potter can be exciting especially when the items have been affected by the Reducio charm. Collect this tiny Slytherin mug for your personal display of magical wonders!
MADE FROM QUALITY MUGGLE MATERIALS: Measuring just 2 inches tall by 2.67 inches wide, this mini mug is crafted from durable BPA-free ceramic making it a resilient part of any Harry Potter collection! This mug is also safe to load in all muggle dishwashers.
ONE PART OF A MAGICAL COLLECTION: The Slytherin mini mug pairs perfectly with the miniature teapot (sold separately)! Together, these pieces make a clever Harry Potter themed tea set that would wow any fan of the series!
CREATE MAGICAL MEMORIES: Perfectly sized for gift opportunities, surprise your family and friends with this unique Harry Potter house mini mug. Perfect for just a sip of tea or a coffee shooter, your wizarding friends will love having this mini Slytherin mug!
SHOW YOUR ALLEGIANCE TO SLYTHERIN
Harry Potter fans all over the world are eagerly discovering what house they belong in should they attend Hogwarts! For those put in the Slytherin house, or for those who just can't get enough of the Harry Potter universe, this miniature coffee mug serves as a fashionable display for your collection! Featuring a cartoon version of the Slytherin house emblem, this ceramic coffee mug is a cute and stylish way to flaunt your obsessions for Harry Potter! Grab your mini mug today and show pride in Slytherin!
PERFECT COLLECTIBLE SIZE
If you're obsessed with all things Harry Potter, chances are you have more collectibles than you know what to do with. This small mug measures just 2 inches high by 2.67 inches wide making it the perfect little mug to slip into any nook or cranny your collection may have. Also small enough to fit in a stocking or wrap in a hurry, this Slytherin mug makes the perfect gift to any Harry Potter fan you may be shopping for! Get lost in the wizarding world of Harry Potter with this mini Slytherin mug!