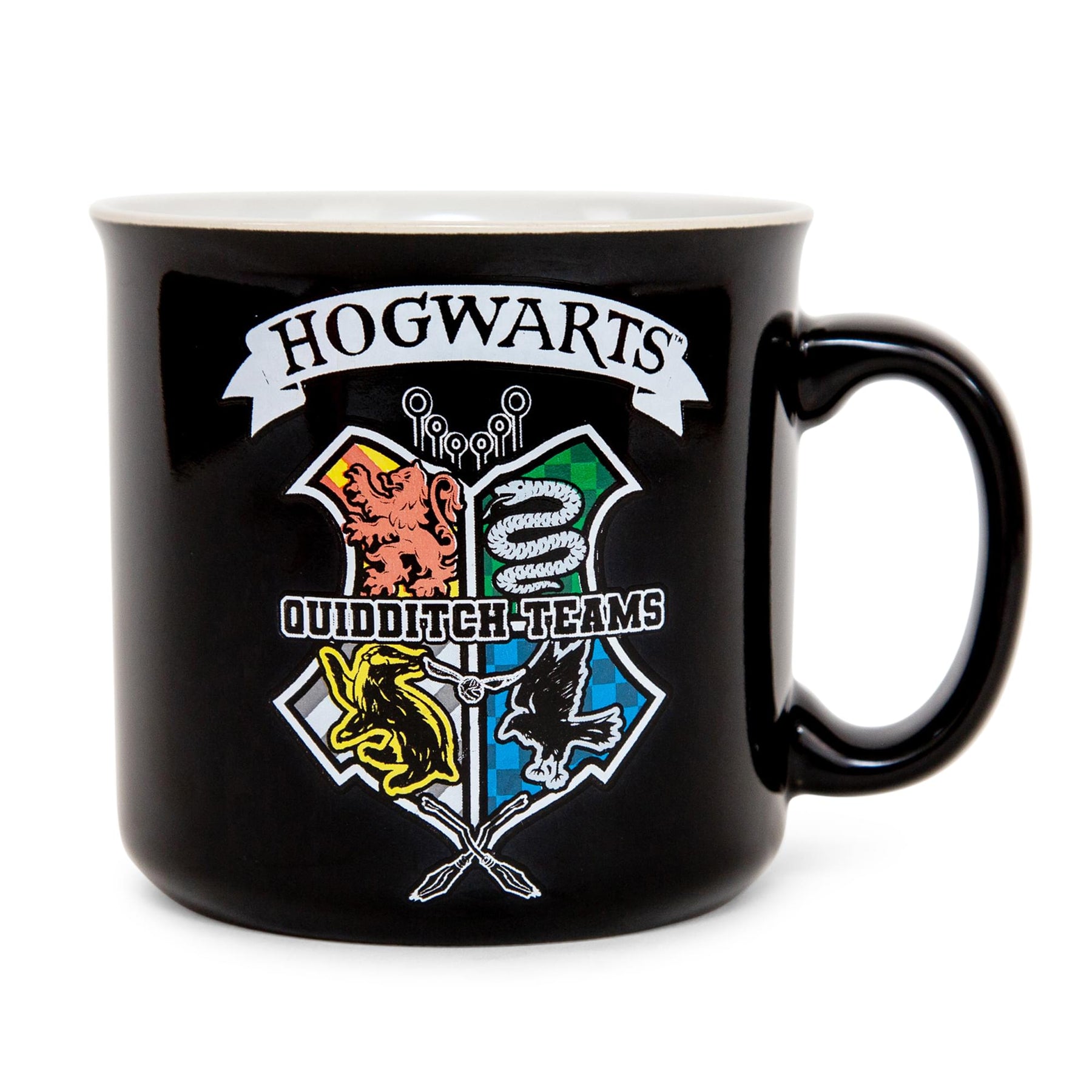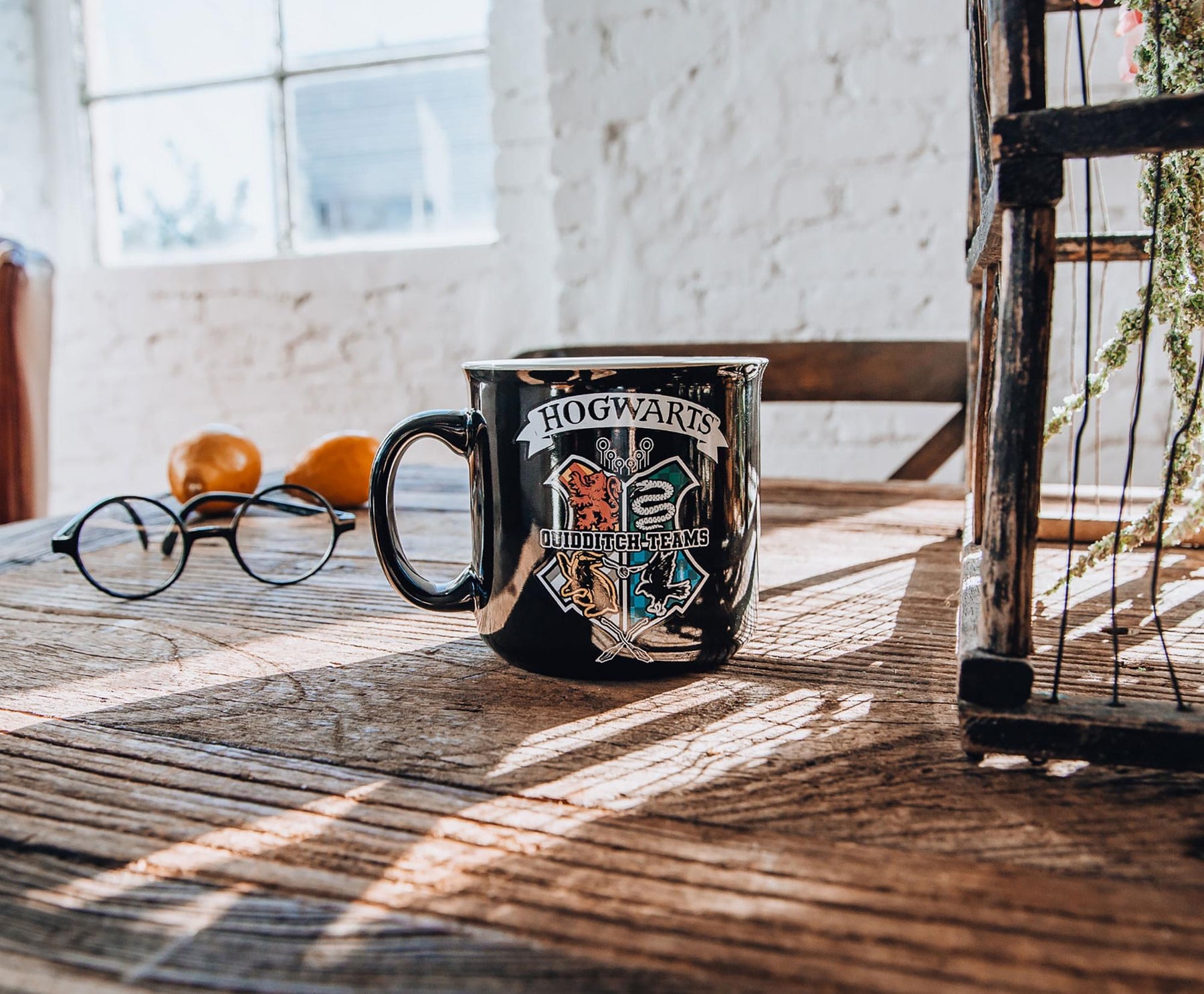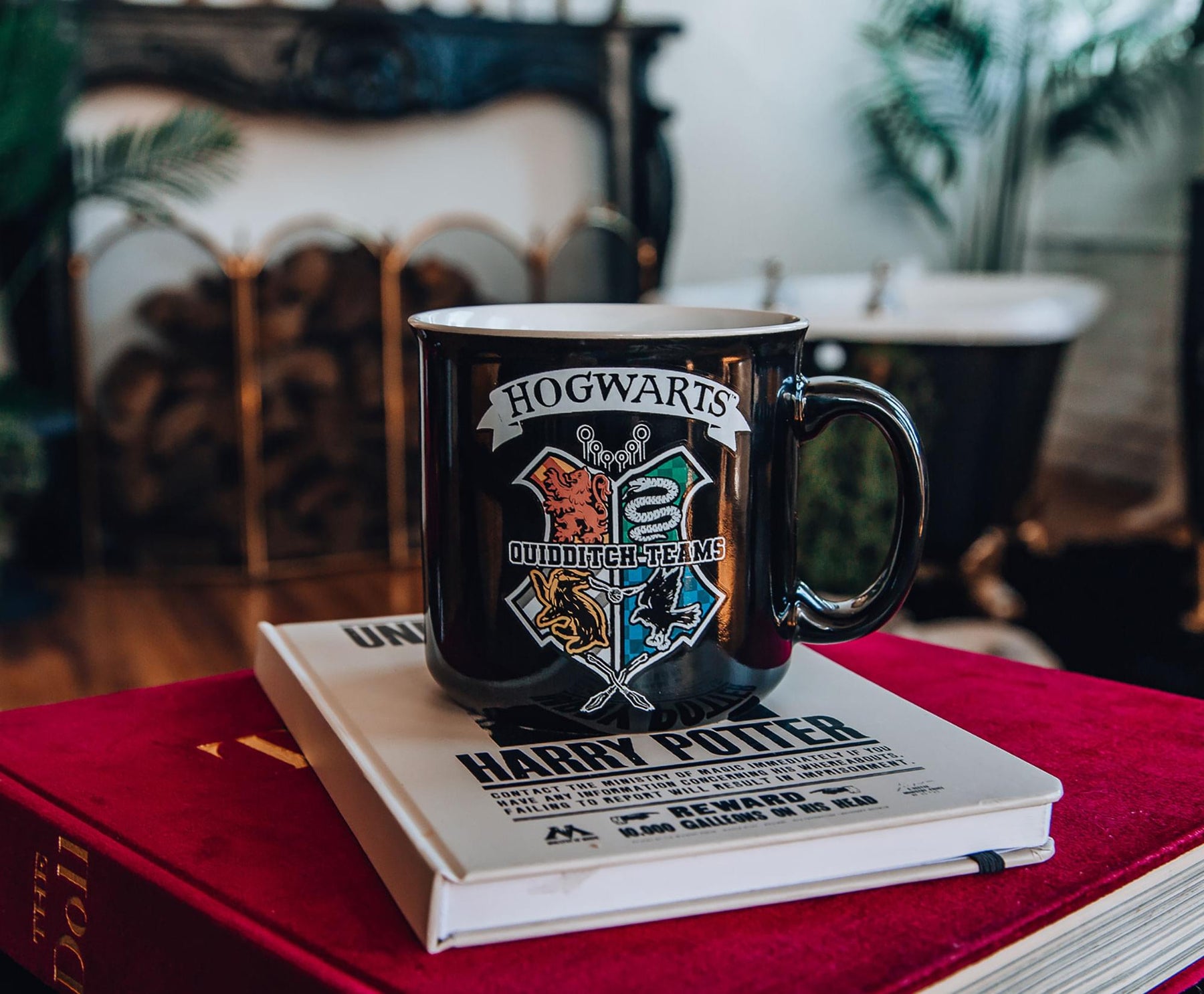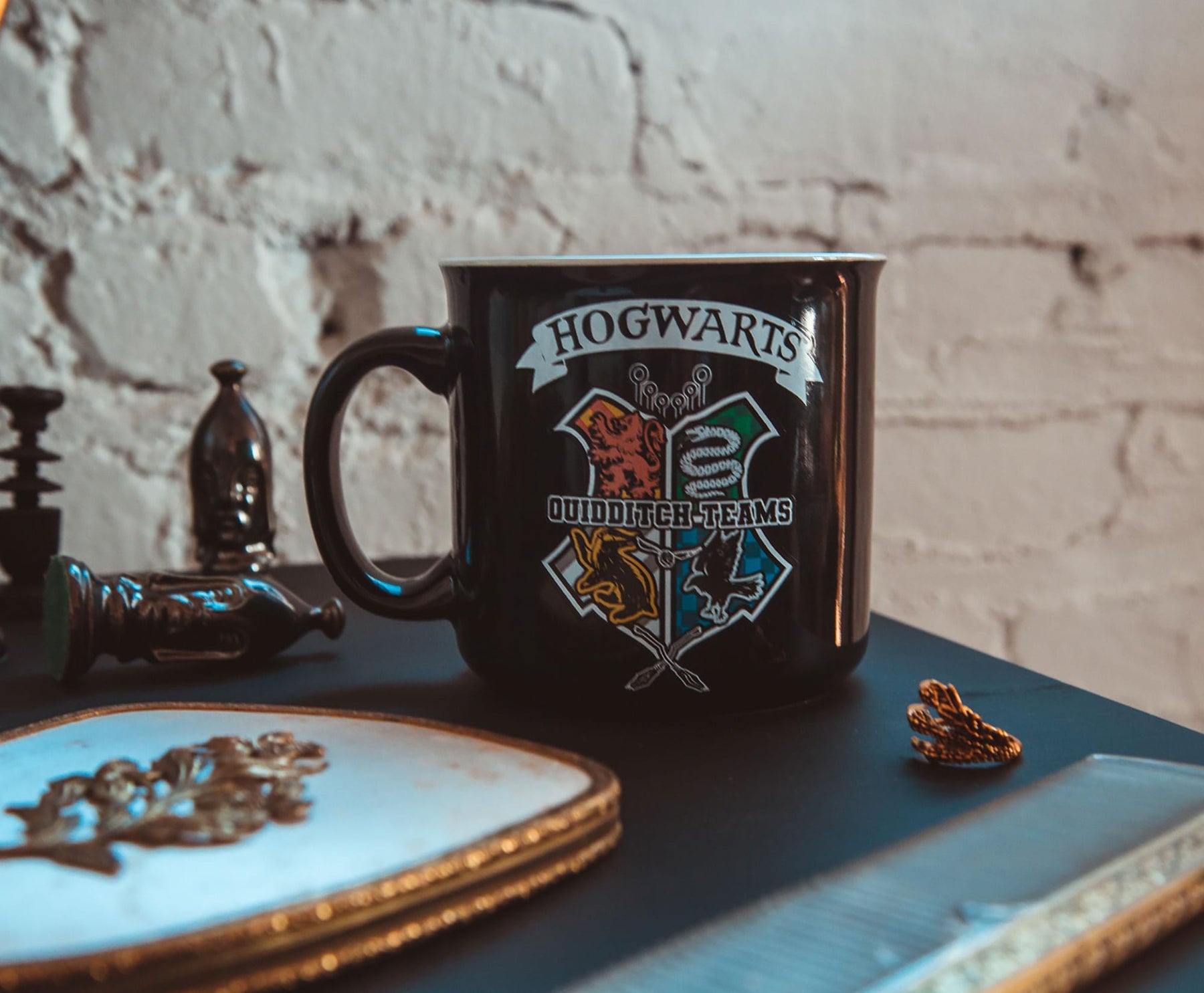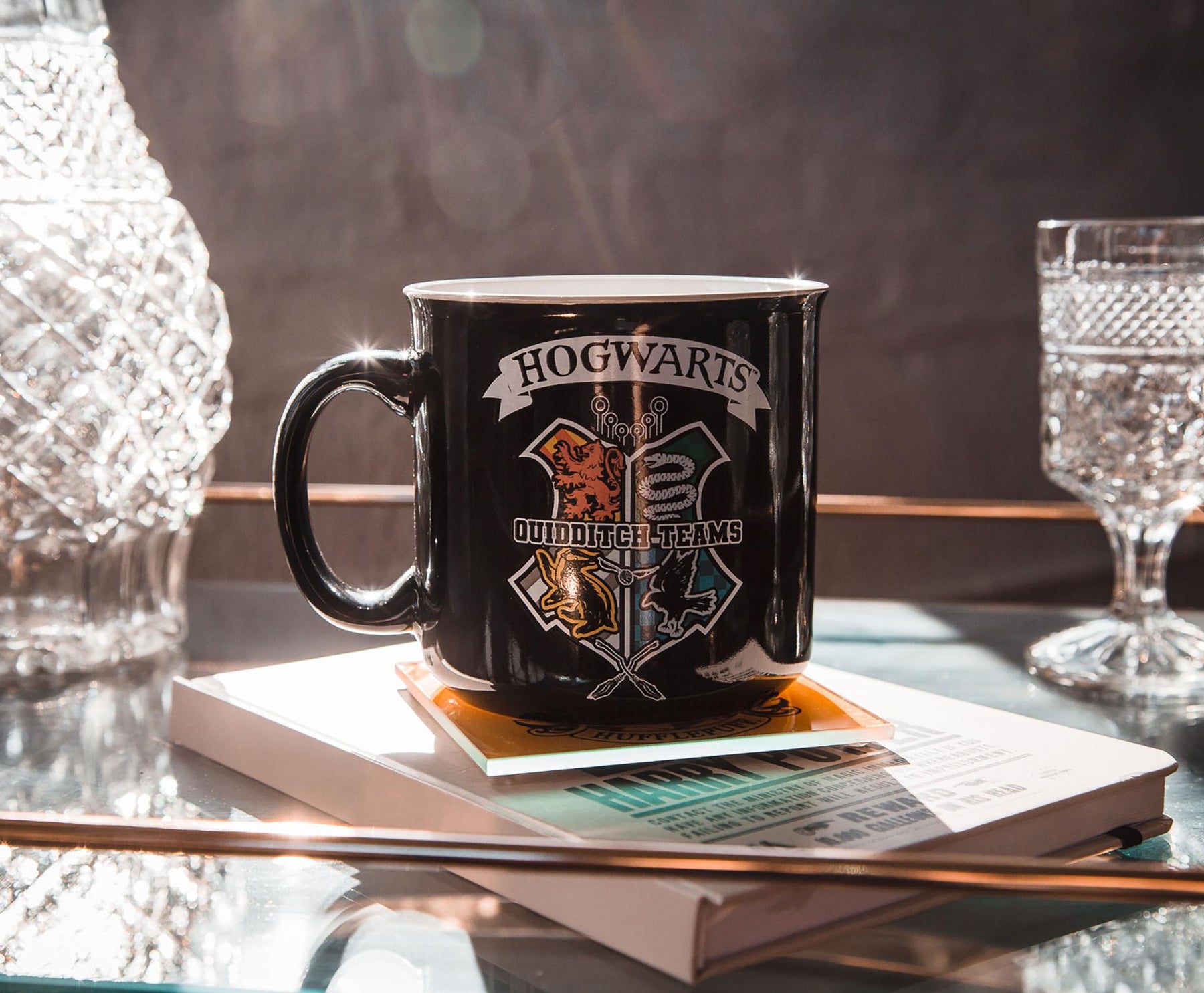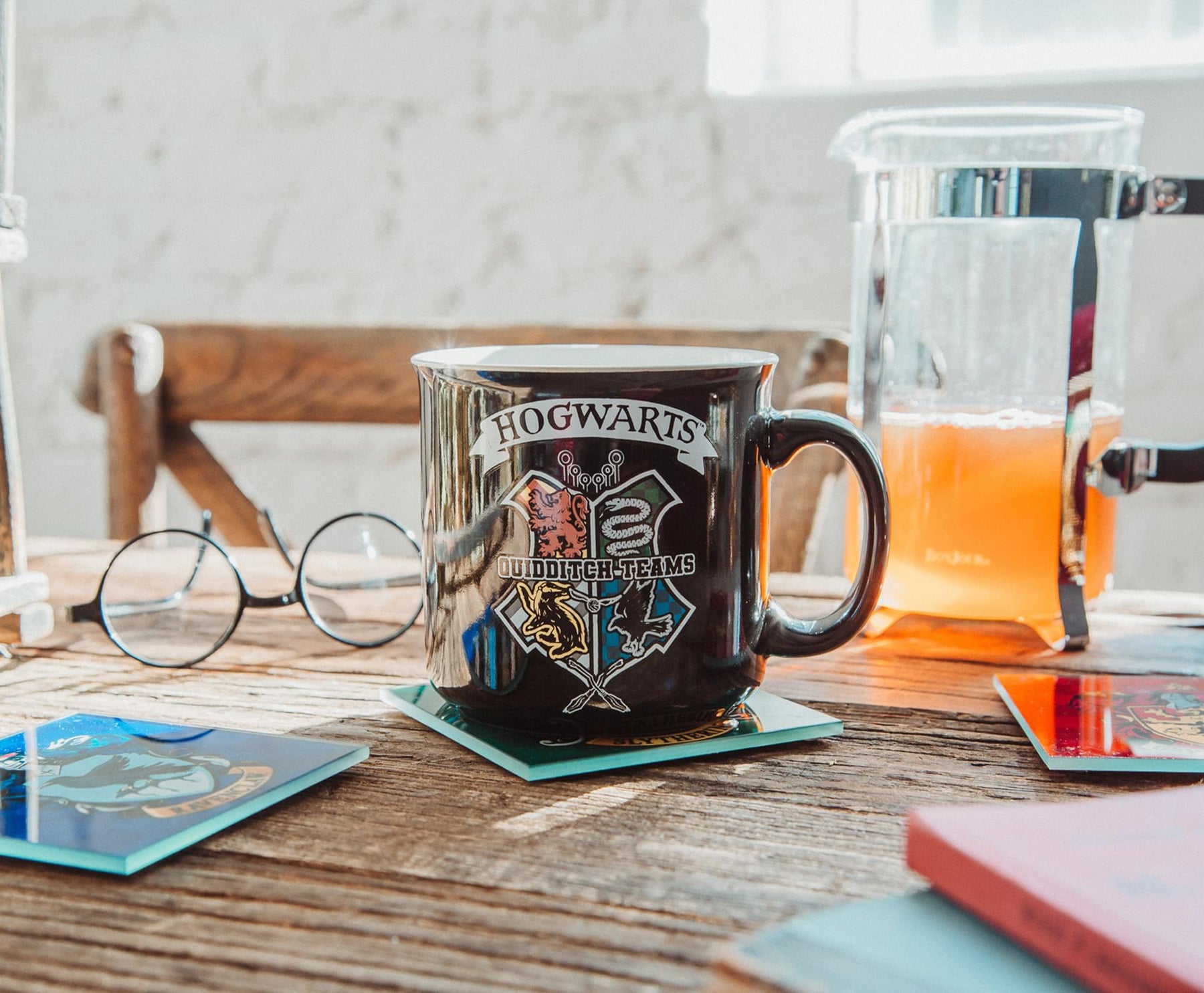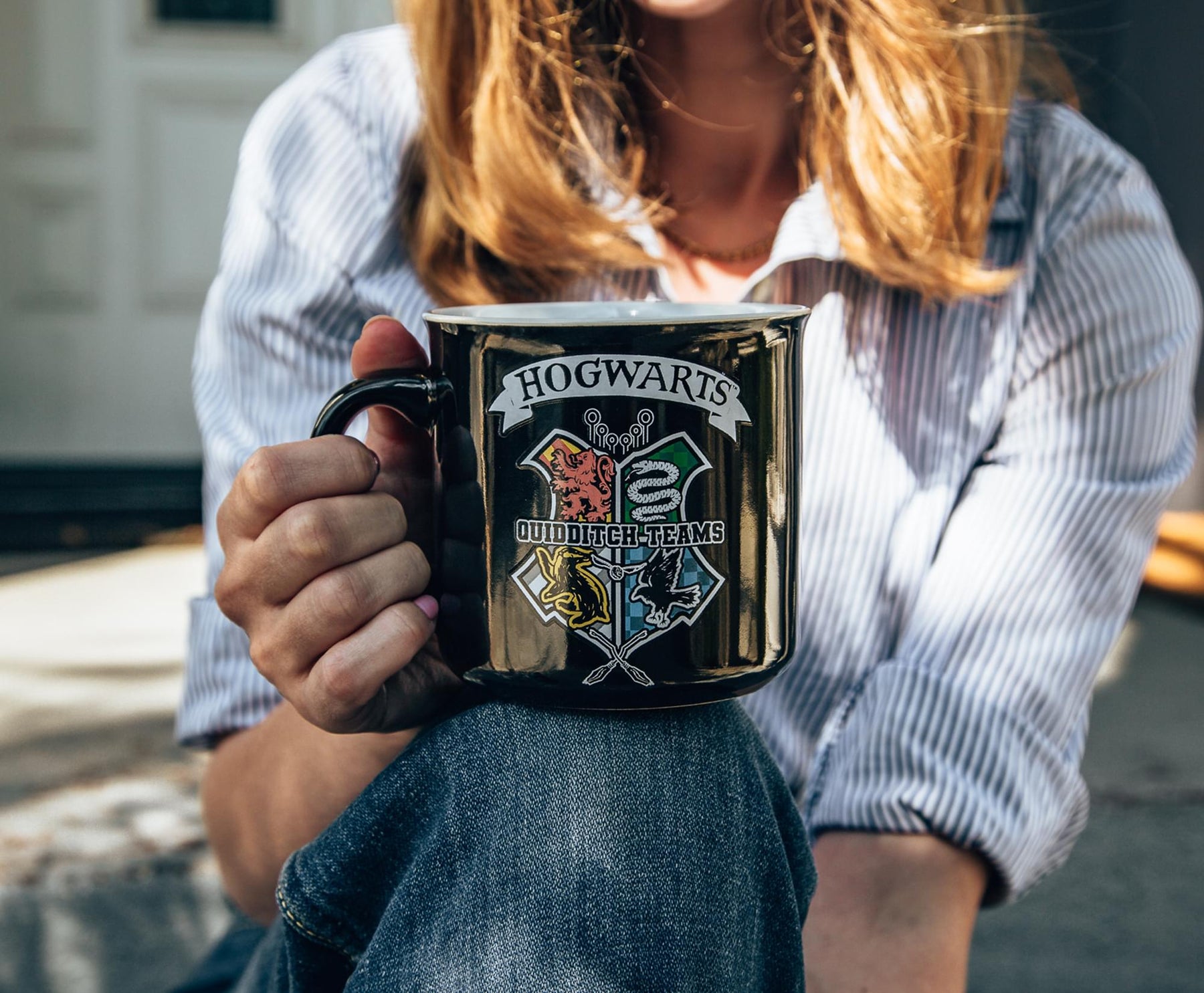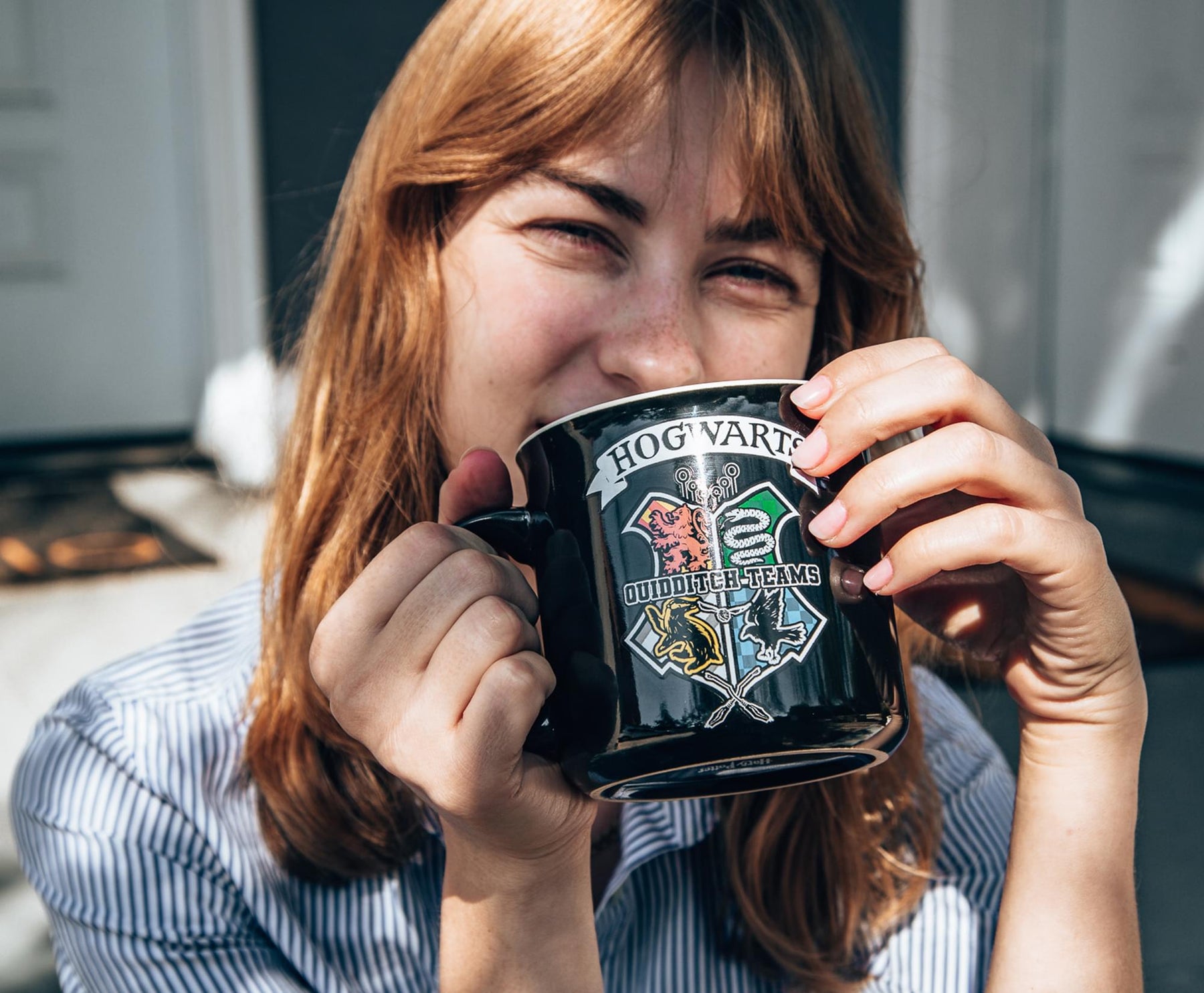 Harry Potter Quidditch Crest Ceramic Camper Mug | Holds 20 Ounces
A MUG FOR A MUGGLE: If there's one thing Hogwarts staff and students take seriously, it's Quidditch. Now you can celebrate the House rivalry with this exclusive camper mug inspired by the beloved series of Harry Potter books and movies.
BACK TO HOGWARTS: Whether you're on the pitch or in the stands, this mug ensures you're ready for the match. Features the iconic Hogwarts emblem above the crest showing all four Houses: Gryffindor, Hufflepuff, Ravenclaw, and Slytherin.
NO NEED FOR REPARO: This BPA-free ceramic mug is made to resist the sneakiest of Snitches and boldest of Bludgers. It's also easy to clean and maintain without magic. Suitable for both your Muggle microwave and top-rack dishwasher.
NOT QUITE CAULDRON SIZED: You won't miss a single swoop, dive, or goal with a caffeine boost from this large coffee mug. Generously holds 20 ounces of your preferred hot or cold beverage, including wizarding favorites like Butterbeer.
OFFICIAL WIZARDING WORLD KITCHENWARE: Every Quidditch fan from Ireland to Bulgaria will be spellbound by this officially licensed Harry Potter camper mug. The perfect drinkware for cheering on your team right through to the World Cup.
WEASLEY WILL MAKE SURE WE WIN, WEASLEY IS OUR KING
For those who dedicate themselves to the magical arts, there's no place more prestigious than the Hogwarts School of Witchcraft and Wizardry. And while the staff and students may have a variety of opinions on magic and education, there's one obsession that they can all agree on.
You can keep your Goblet of Fire, everyone who's anyone knows that the real prized chalice is the Hogwarts Quidditch Cup. Its gleaming silver exterior ensures an entire year of bragging rights over all the other Houses. Now you can join the magical sports fixation with this exclusive Harry Potter camper mug, dedicated to all things brooms and Quaffles.
BACK TO WITCHES AND WIZARDS AND MAGICAL BEASTS
Keep your wits sharp and your hands warm during an early morning training session or a game that runs deep into the night. Whether you're from Gryffindor, Hufflepuff, Ravenclaw, or Slytherin, this coffee mug has got you covered.
Show your support for Hogwarts and their teams with this officially licensed drinkware collectible from the Wizarding World of Harry Potter.
CARE INSTRUCTIONS
Easy care
Top-rack dishwasher safe
Microwave safe
Read All About It on Our Blog
Trending Geek